All You Wanted to Know About Marriage Bangles in Different Indian Wedding Customs and Their Significance
Bright, colourful bangles cascading down a woman's hennaed arms – one of the first things we think of when we think of brides in India. But, do you know why these brides wear marriage bangles? Find out!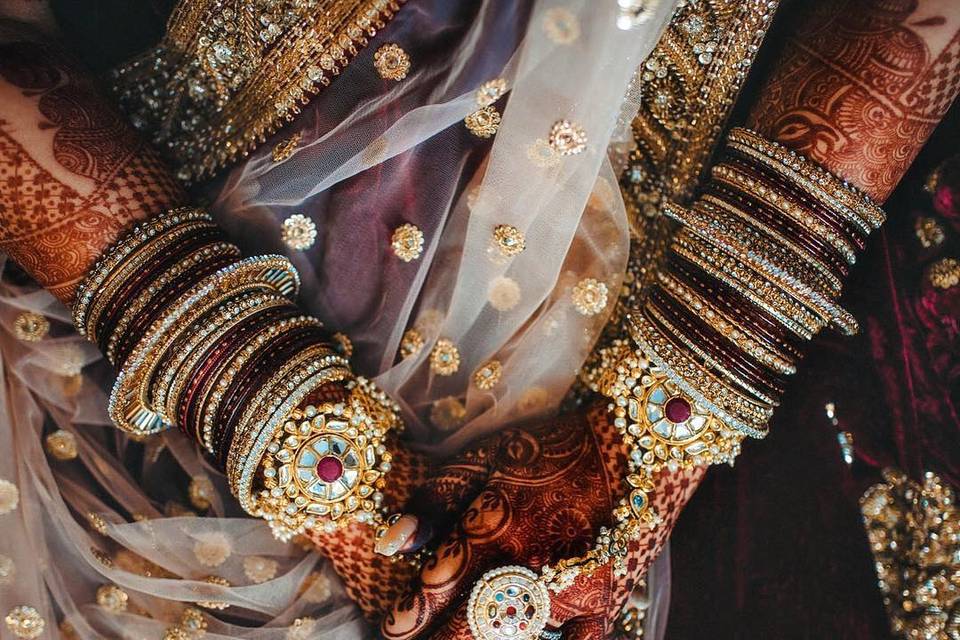 Marriage bangles are the one thing shared by Indian brides across the country. As every bride wears it during the wedding, with a few of them continuing to wear it for a long time after the wedding, they are truly an iconic part of the Indian wedding aesthetic. For an Indian bride, the bangles are not just ornaments. They are inherently much more important than that!
In this article, we'll tell you all about the significance of these marriage bangles and for how long you should wear them! We'll also tell you about the different styles of bangles that brides from different cultural backgrounds wear!
A. The true significance of the marriage bangles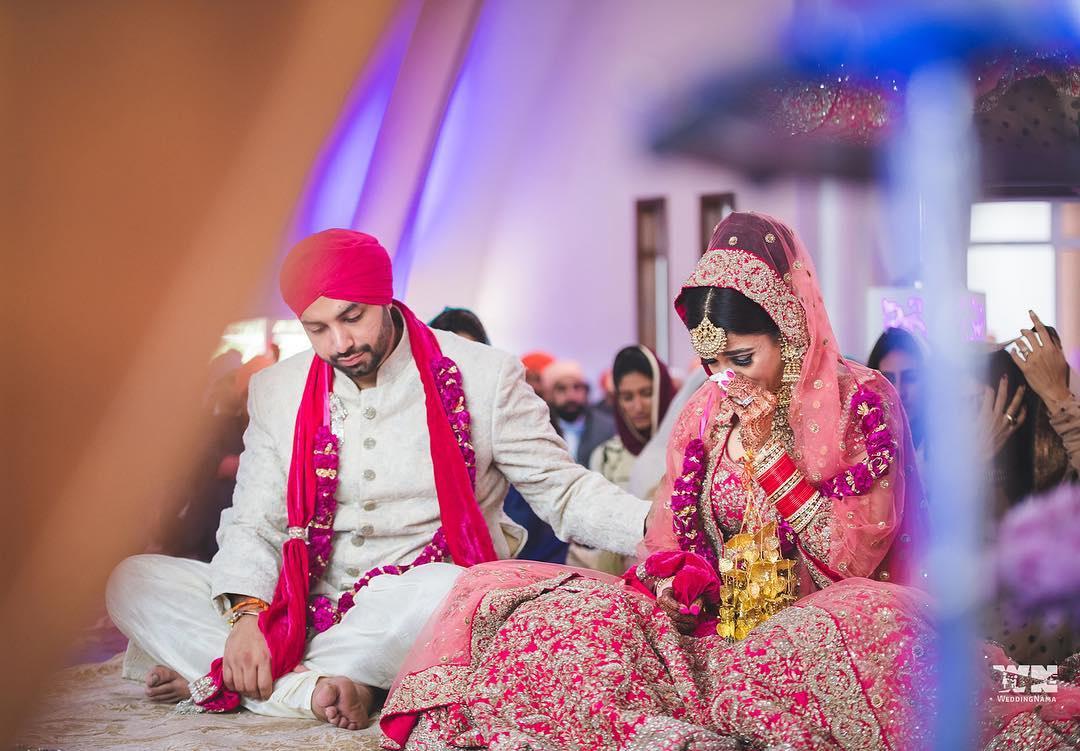 Since India is such a diverse country in every way, the significance of wearing these bangles differs from culture to culture. The basic idea is that the bangles are considered auspicious. They are believed to be jewellery that brings good things to the lives of the bride and her groom. Other than that, these bangles are a huge part of the visual identity of a newly married woman.
The colour of the marriage bangles also varies from region to region. While Punjabi brides wear ivory and red coloured bangles called Chooda, brides from southern states wear bangles made of gold to their wedding. Bengali brides wear conch shell bangles with a red coral bangle, called Shaka and Pola respectively. A Marathi bride wears green glass bangles in odd numbers. So, one cannot generalise what these bangles look like as they all have their own aesthetic.
The metals or materials used to create these bangles also bring with them their own meanings. Gold stands for prosperity, white and red stand for new beginnings and love respectively, and green stands for fertility, creativity and a new life. Silver denotes strength and yellow is for happiness. In general, bangles play a huge role during the Mehndi ceremony too, with many families setting up stalls for the same. These bangles are generally meant for the guests and shouldn't be confused with marriage bangles!
B. A Part of the Solah Shringar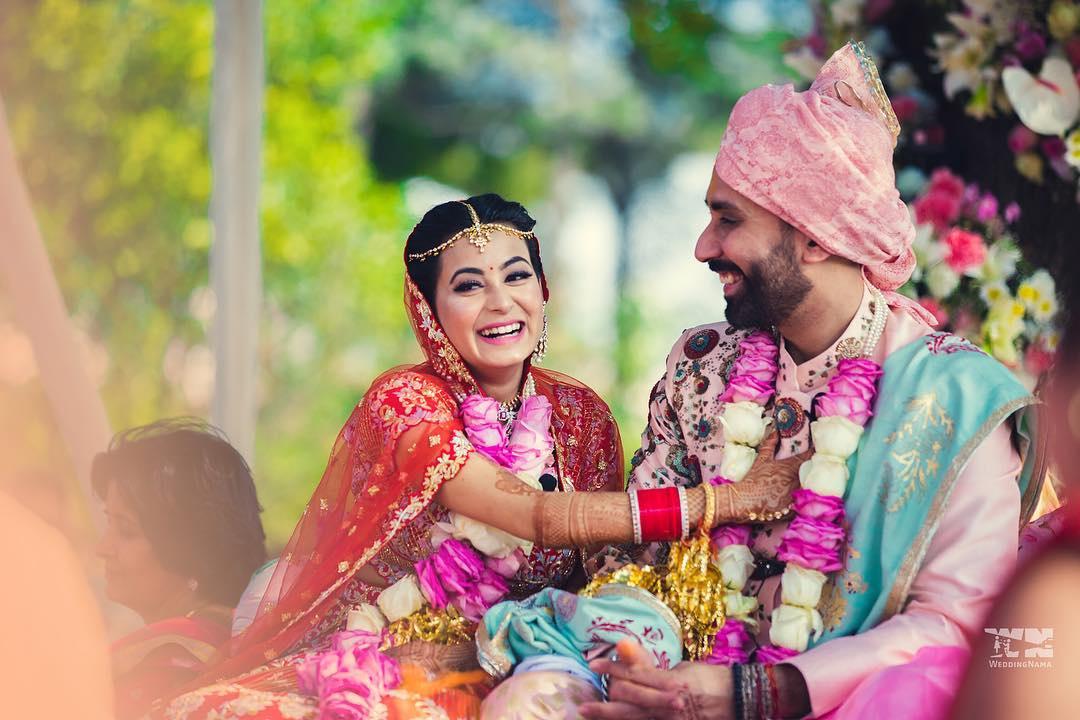 For an Indian bride, Solah Shringar refers to the 16 different things to include while getting ready for a wedding. The marriage bangles are a mandatory part of the 16 different things that a bride dons to complete her wedding attire.
Furthermore, as mentioned earlier, the bangles which are worn by the bride become a part of her identity after the wedding day. In fact, a Punjabi bride usually wears the Chooda for 40 days after the wedding ceremony, and a separate function takes place when the bride is ready to take them off.
C. What are Kaleere?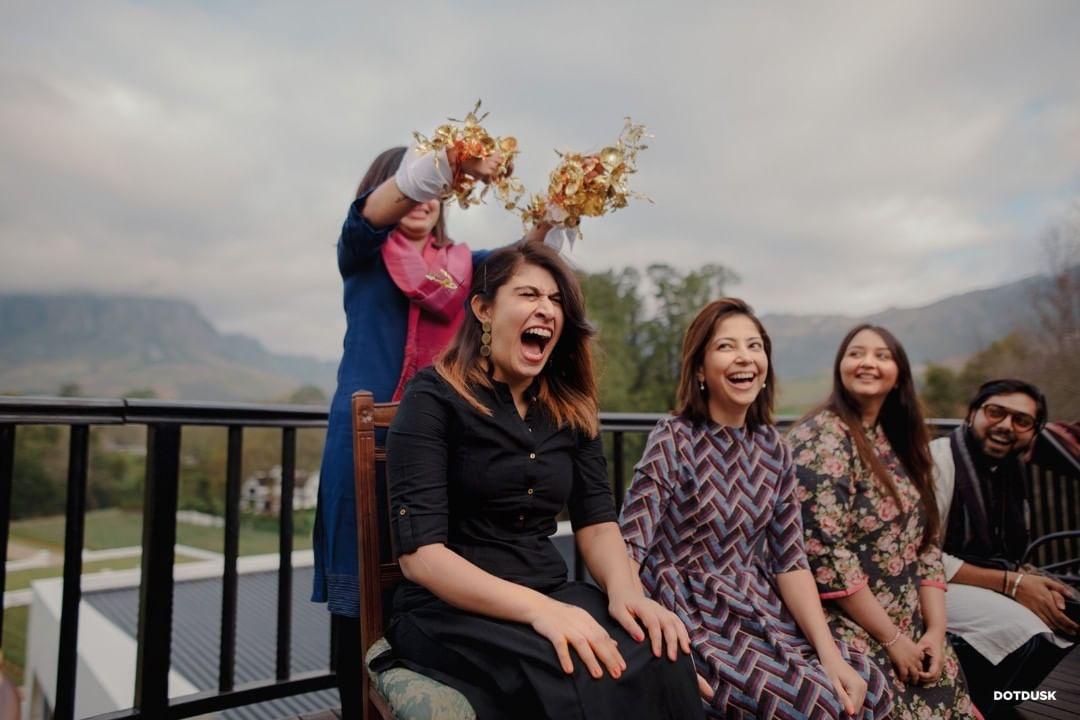 Kaleere are a set of accessories attached to the marriage bangles of a Punjabi bride. The bridesmaids and close relatives tie these to the bangles worn by the bride. In modern weddings, some families allow the bride to wear a Kada for this purpose, as it makes tying and handling the Kaleere easier. This, however, is not mandatory. The coconut shaped structure of these accessories signifies blessings to the bride. It also is a symbolic way of ensuring that she never be short of food. The metal in the accessories is for strength and prosperity.
Apart from the tying of the Kaleere, there is another fun activity associated with them. All bridesmaids and young cousins must sit in a line before the bride. The bride shakes her hands over their heads and if a piece of the accessory falls on top of a girl's head, she is believed to be the next in line for marriage!
D. Top bridal bangle designs for marriage!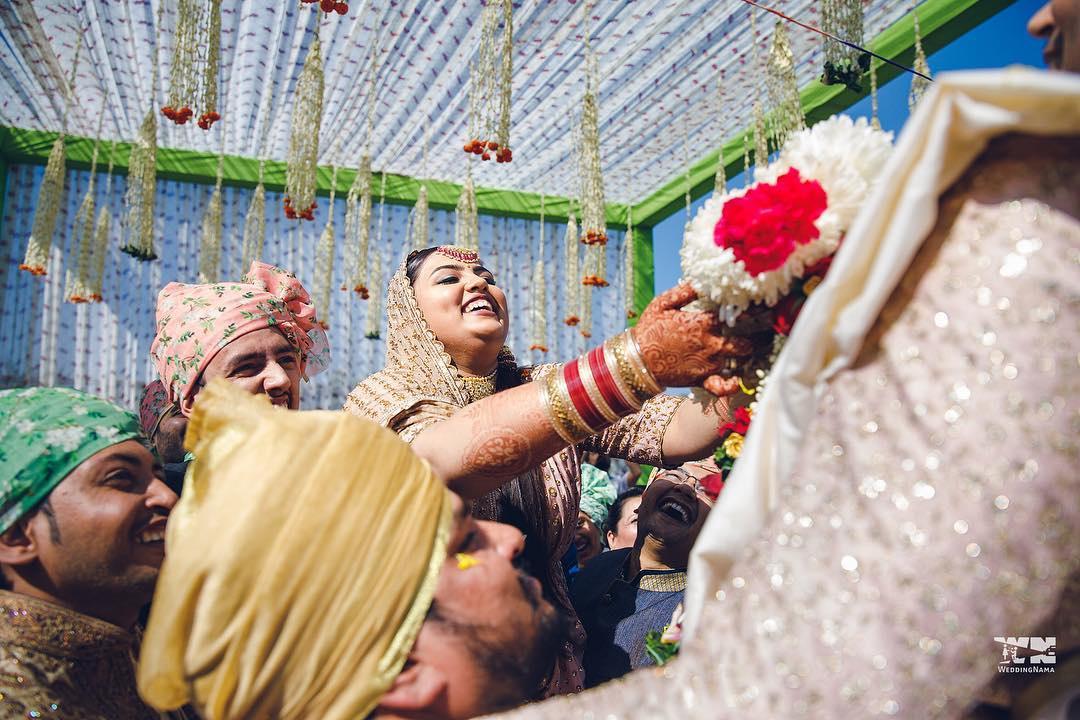 1. Designer Bridal Bangles in Gold
A bride cannot go wrong with gold bangles. It signifies prosperity and wealth and also adds a lot of value to the look of the bride. Even though it is the South Indian brides who wear gold marriage bangles, brides from other parts of the country are also starting to lean towards this option. As a result, designer gold bangles are selling like hot cakes.
2. Rajasthani Chooda
Rajasthani brides also wear Choodas but they are slightly different from the Punjabi ones. These Choodas are made of lac and are a bit more decorative with studs or stones encrusted on top of the bangles. The basic colours remain the same as white and red. There is an addition of golden bangles too in the Rajasthani culture.
3. Silver Shining Bangles
If you were donning an ivory-coloured outfit for your wedding, then these bangles would look great on you. Silver marriage bangles stand for the strength and continuity of the relationship lying ahead for the bride and the groom. In addition to the cultural significance, the incredible stonework on the bangles gives the bride a stunning look.
4. Kundan Bridal Bangles
This style of bangles has been in use from centuries in north India. However, a Kundan set of bangles is so exquisite that any woman would love to have it in her wedding collection for brides. Thus, this style has been in demand in many parts of the country. The Meenakari artwork is the cherry on the top, adding more character to the bangles.
Now that you know all about marriage bangles in India, it's time to start shopping for the same. Check out the markets in Chandni Chowk if you live in Delhi, as this is a popular bridal hub with a vast collection of such bangles.
Get in touch with our bangle vendors to find more designs!