Makeup Gallery Time: These Real Brides Show Us How It's Done
Don't limit yourself when it comes to your bridal makeup! Check out this diverse makeup gallery for great ideas!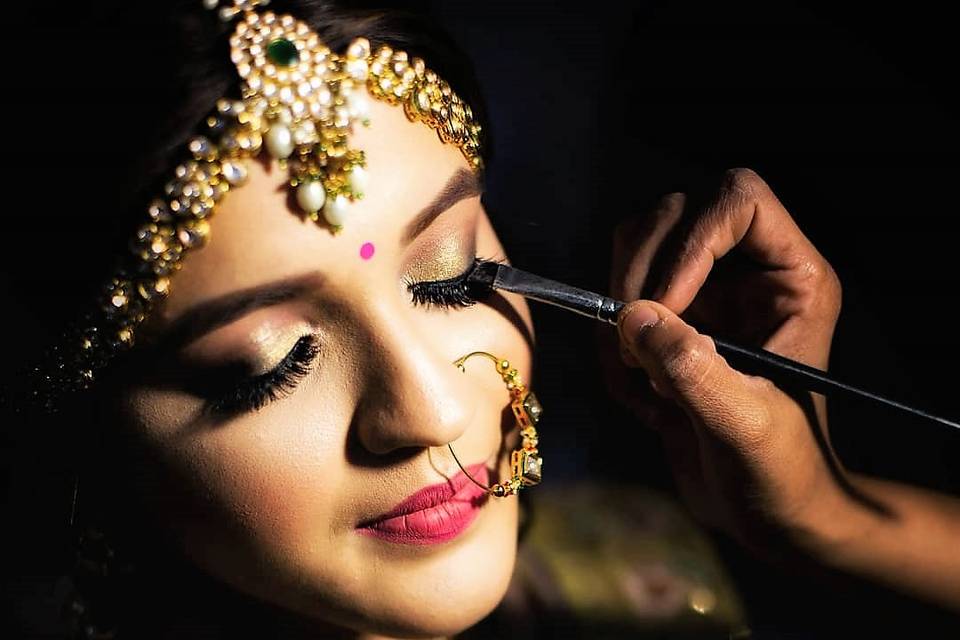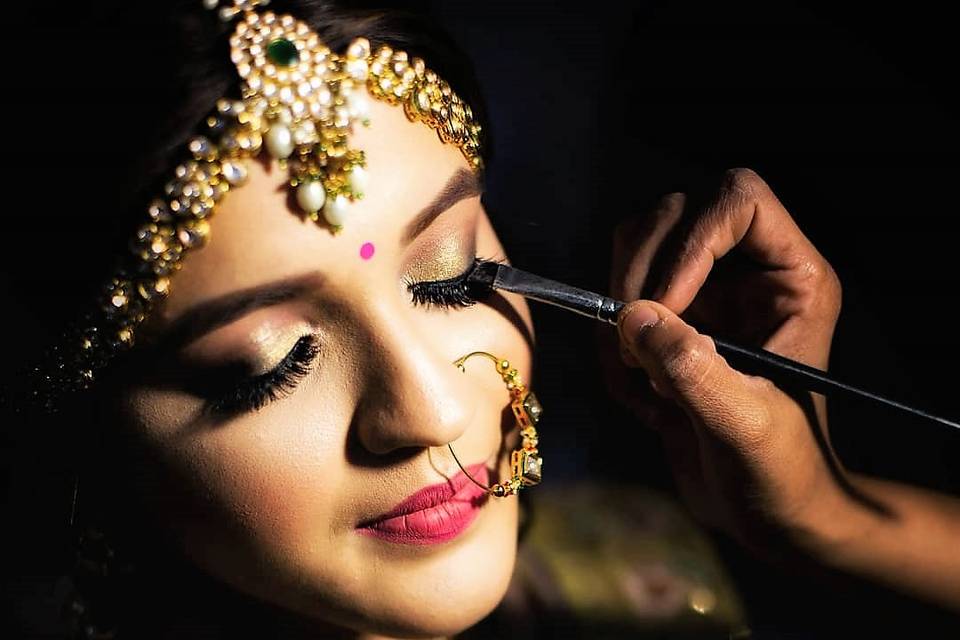 Image Courtesy: Seventy by Two
A gorgeous makeup look depends on multiple factors – the products used, the makeup techniques and how they suit your face, and even the skills of the makeup artist. A lot also depends on your face shape and undertones, which is why you shouldn't just go for trending styles you may have seen in a makeup gallery online!
Here is a diverse set of makeup looks that real brides wore to their weddings! Scroll through to understand what is new, what is a classic must-have, and what you should pick for yourself!
1. Deep smoked outlook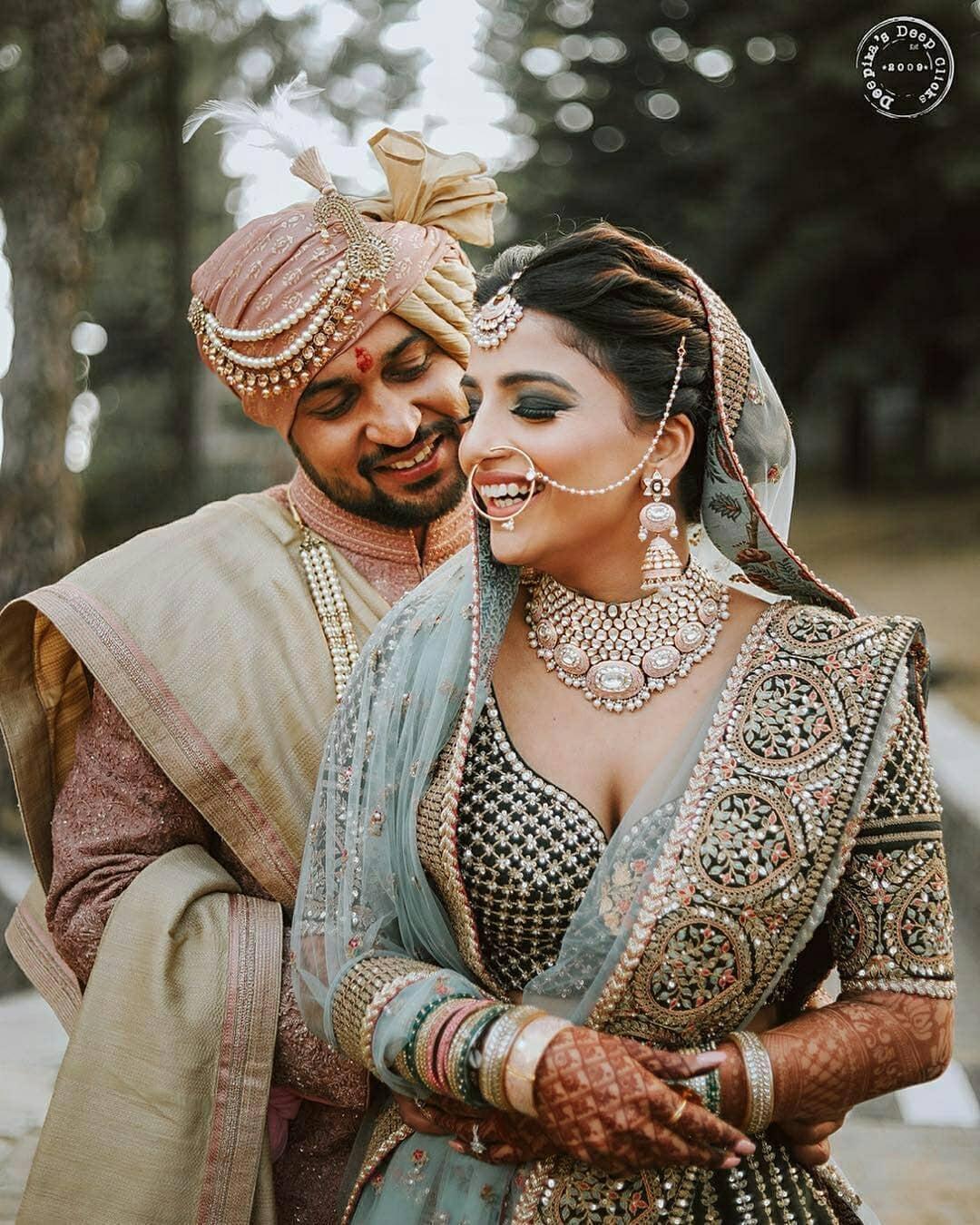 This bride matched her greenish lehenga with her emerald green transition shade and went with a grey-black lid shade. Paired with a nude lip, this is a bold eye look that would be perfect for someone with a ton of lid space.
2. Bronzey Browns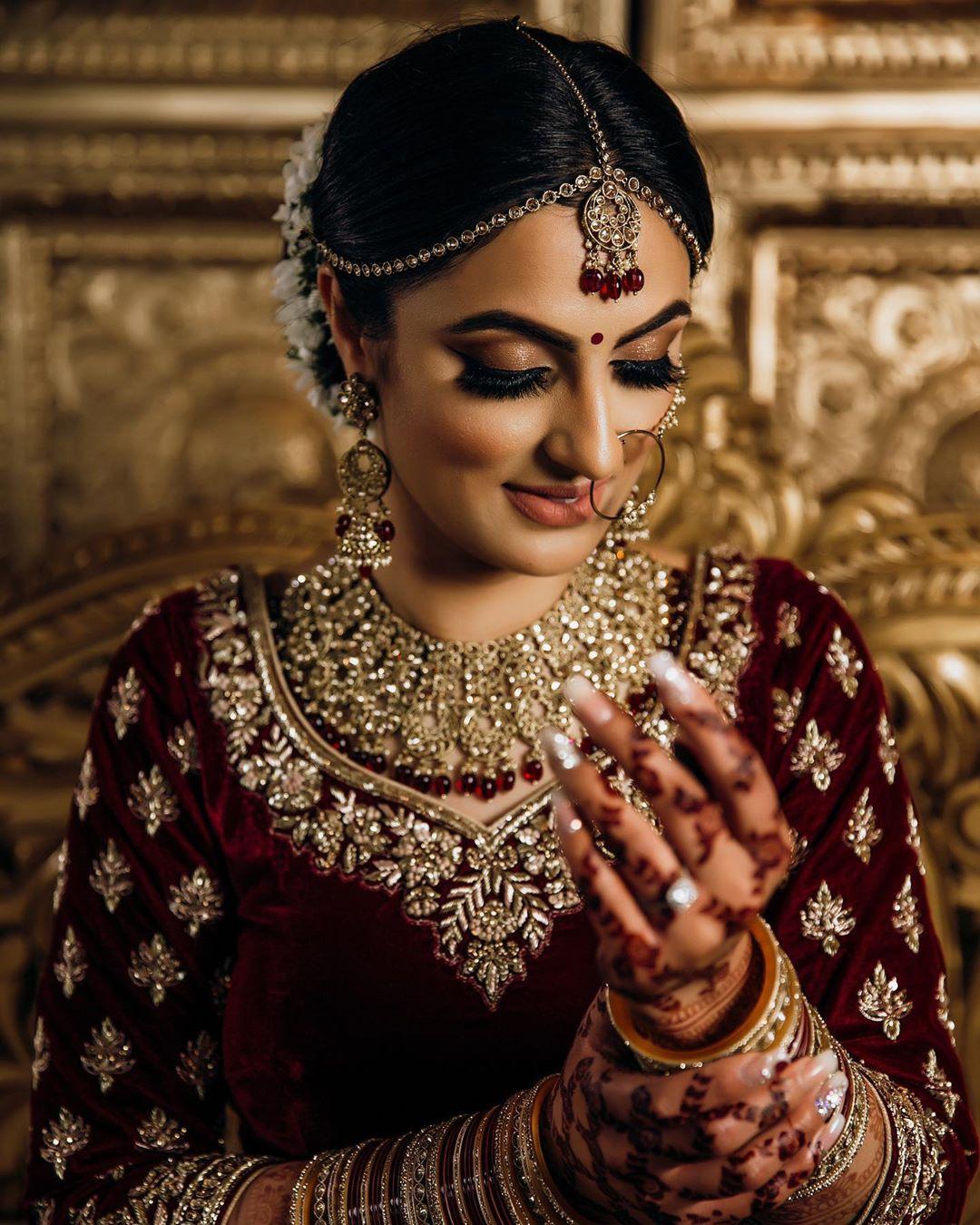 Image Courtesy: Dreambox Creations
Most Indian women have brown eyes, and when you apply makeup from the same colour family, it can make your eyes pop. The easiest way to achieve a glamorous look is by wearing a bronze-brown eye look with a nude brown lip.
3. Contour away!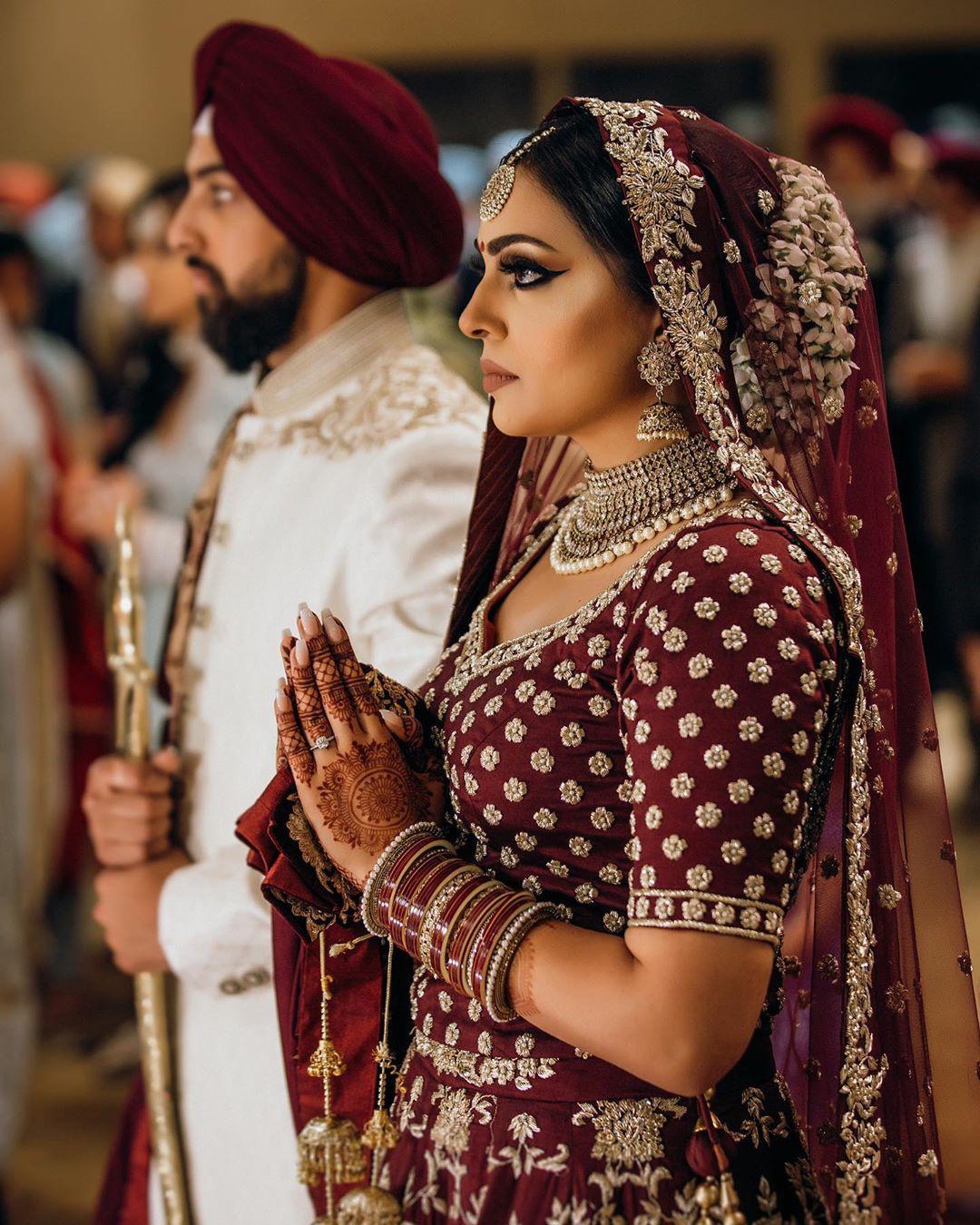 Image Courtesy: Dreambox Creations
This bride's contour is so on-point! The shimmery highlight on the cheekbone makes it pop even more, which is why this one's a part of our makeup gallery!
4. Silver shimmer!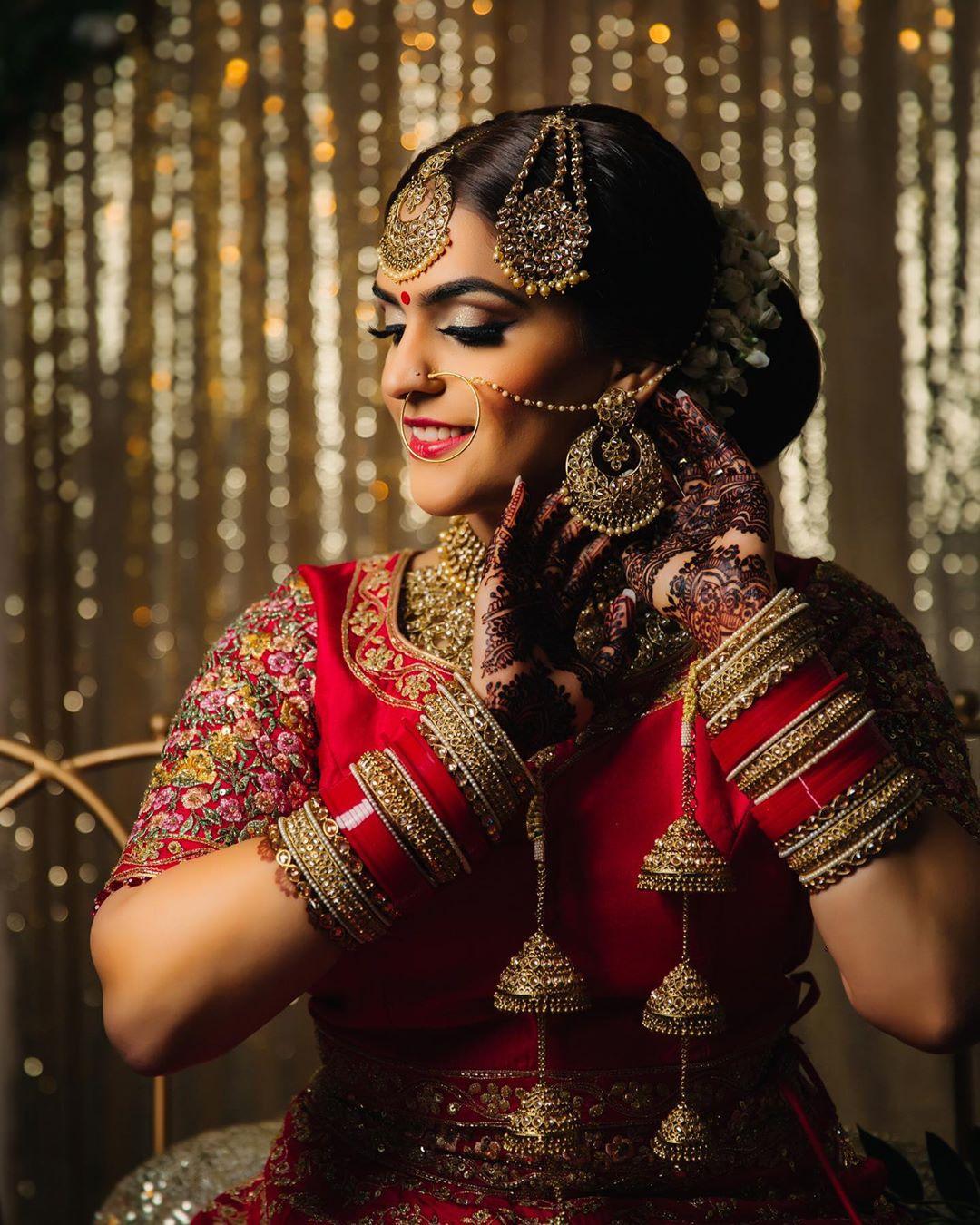 Image Courtesy: Dreambox Creations
Many Indian brides go ga-ga over shimmery lid shades because they can make the eyes look brighter!
5. Vampy look!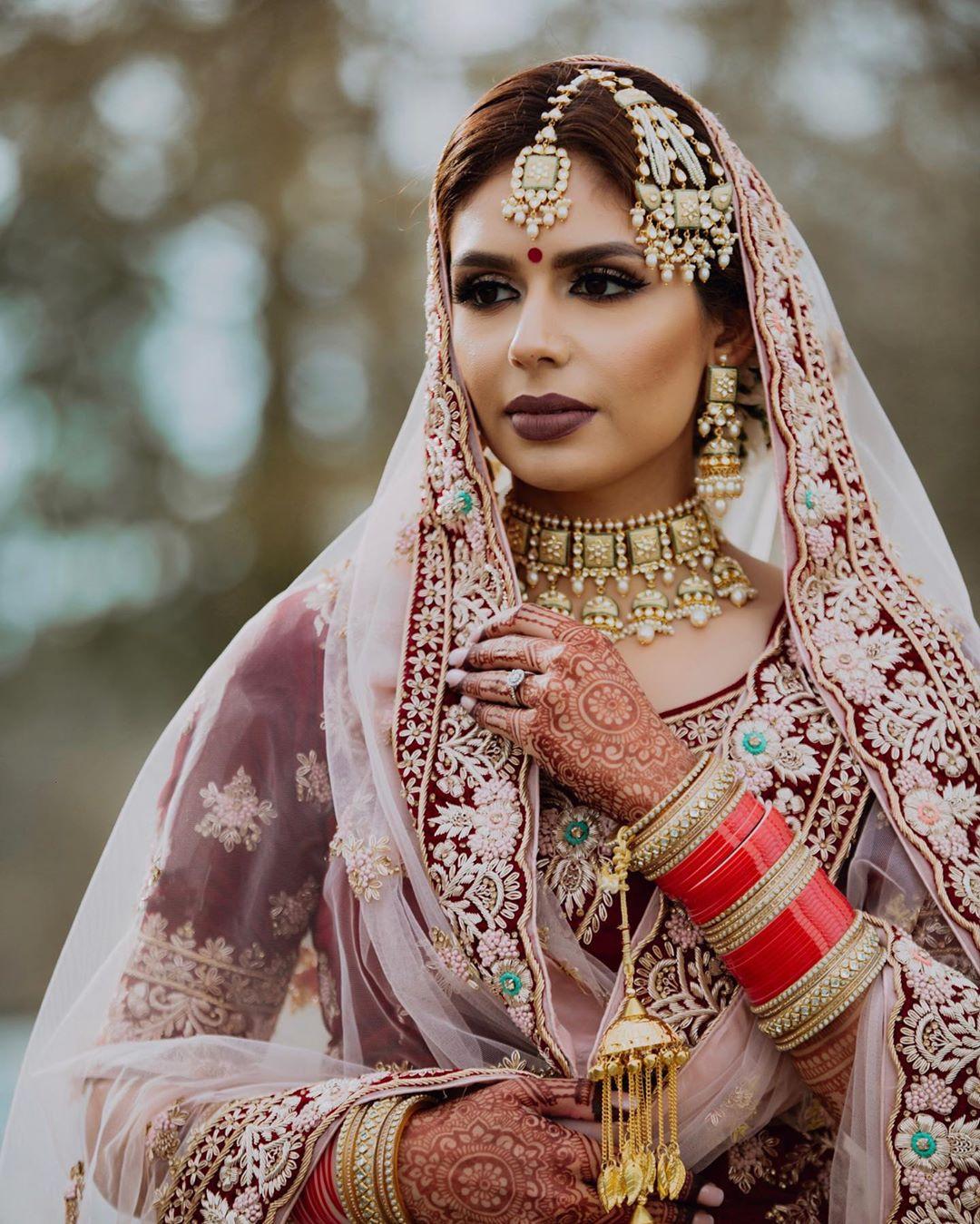 Image Courtesy: Dreambox Creations
If you want your look to be different, check out this fab addition in our makeup gallery. The bride has chosen a bold, vampy lip shade and she looks stunning!
6. Sharp wings!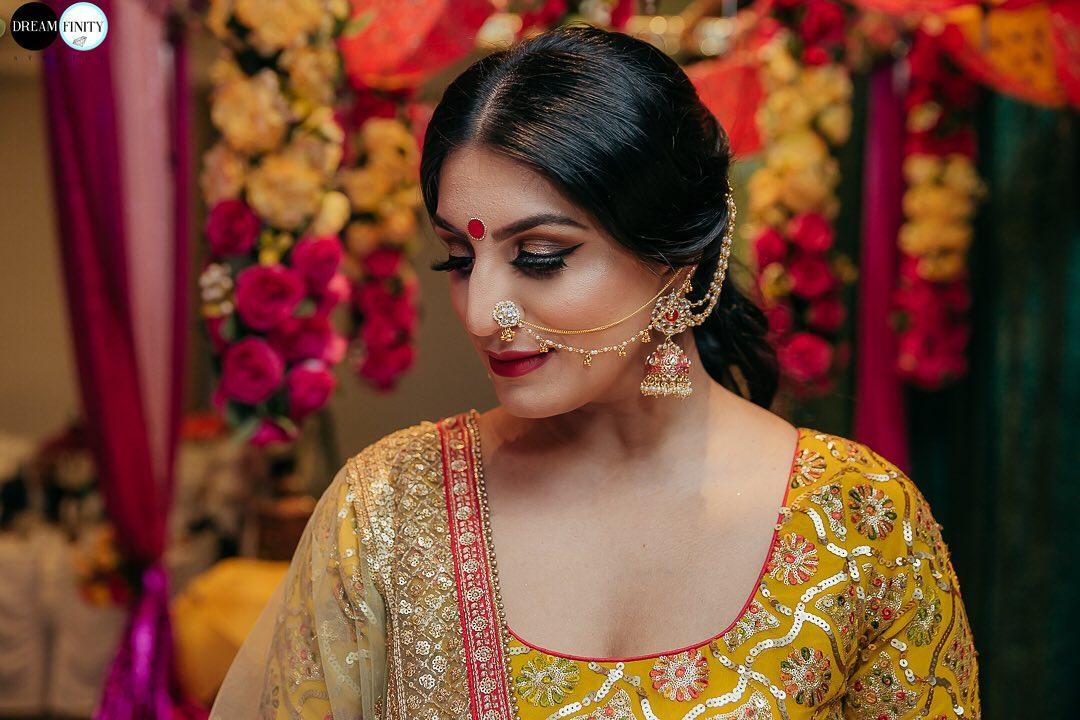 Image Courtesy: Dreamfinity
Never underestimate the power of a sharp wing! You don't even need vibrant eye shadow colours to look phenomenal when you have a great wing!
7. Gold shimmer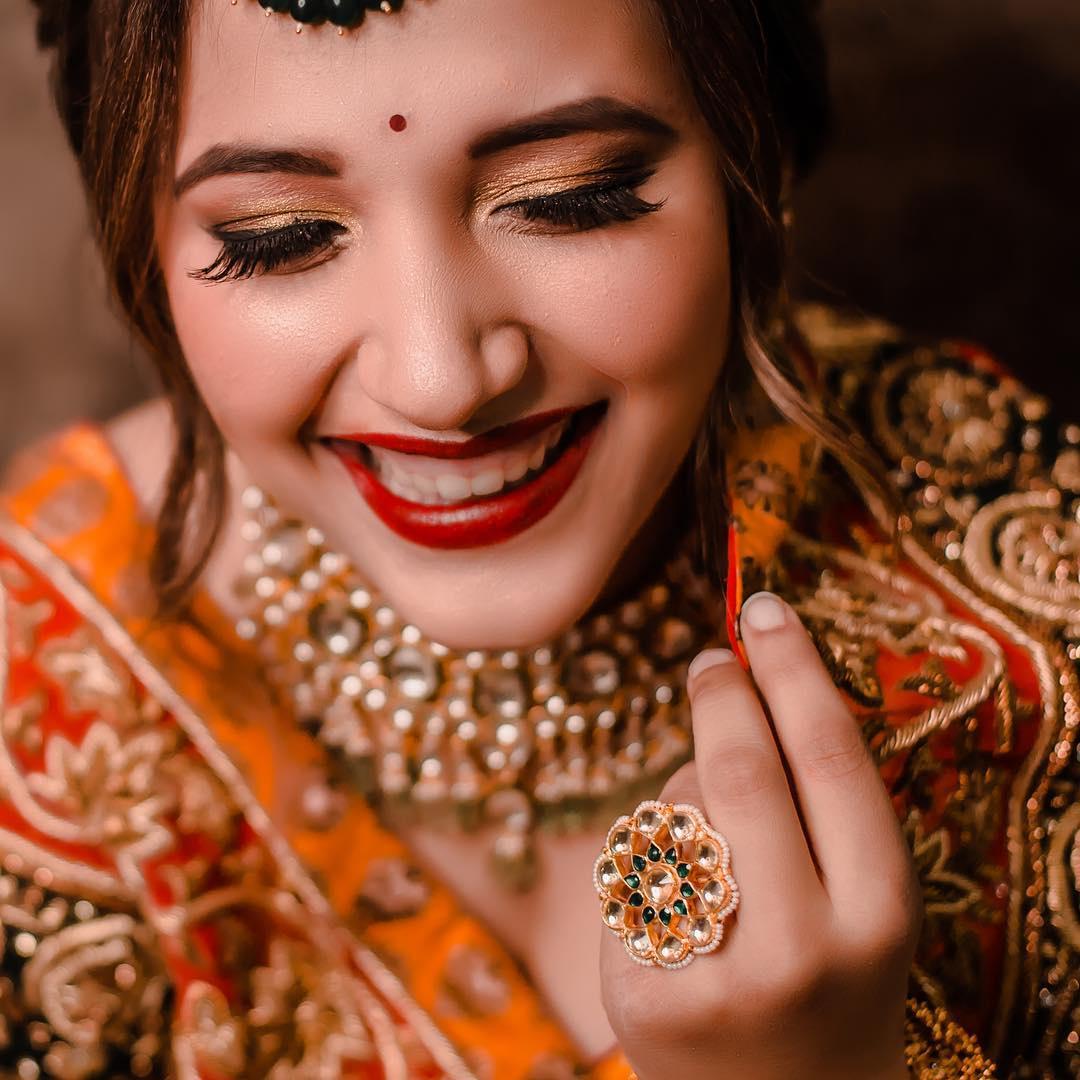 This one's in our makeup gallery to show you how a light dusting of glitter can go a long way. Though the eye shadow base is a light one, the gold shimmer elevates the look and makes it worthy of a bride!
8. Metallic Pink Shimmer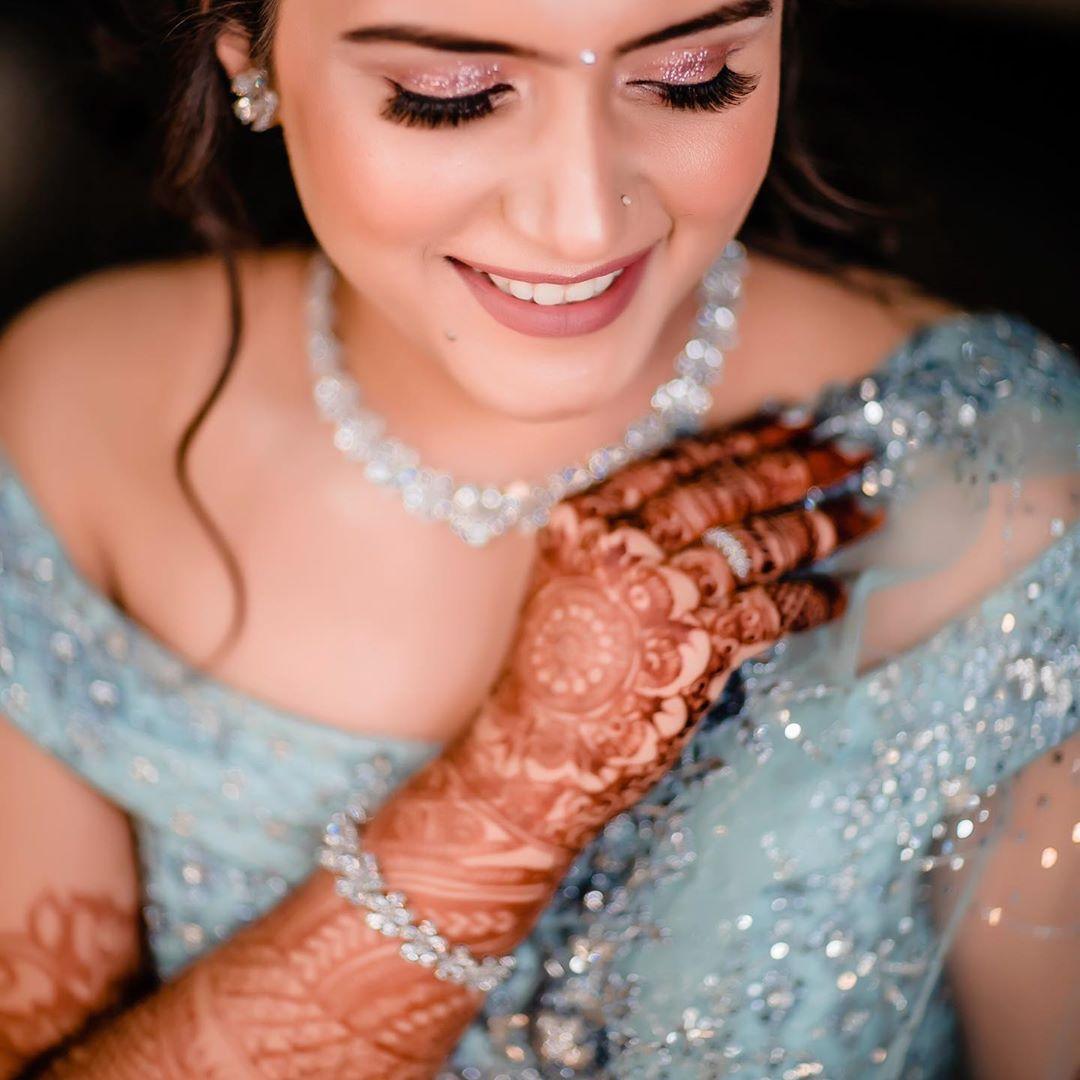 An Indian makeup gallery for brides can't be complete without the classic pink shimmery look that many brides pick. This one is ideal for a Sangeet night, and you should pick it if you are wearing pastel outfits!
9. Bold eyes for a bold bride!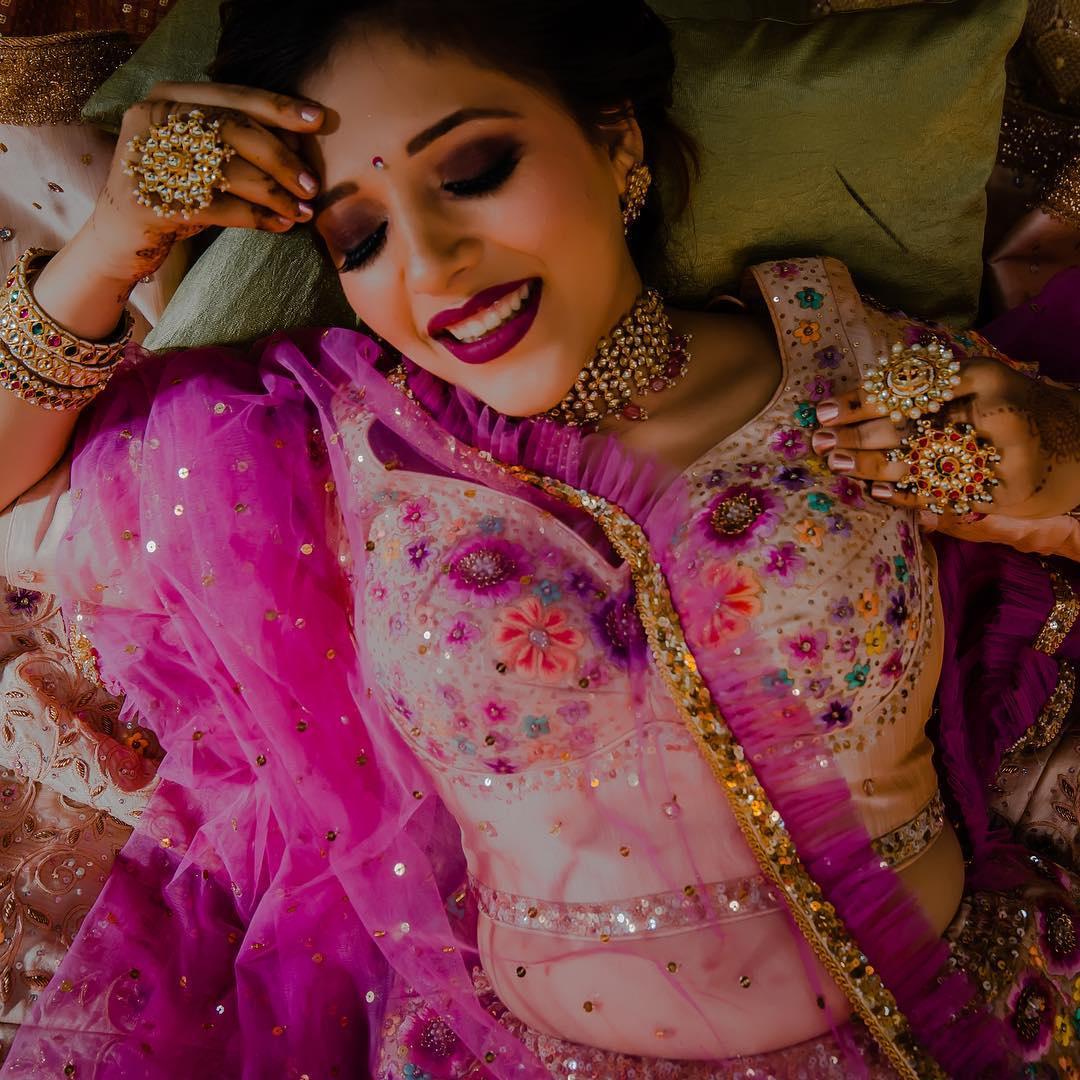 Who says your bridal look has to be super sweet and innocent? Go with a bold lid shade that matches your outfit and you'll really stand out! Think about it – you don't find a lot of these looks when you go through a makeup gallery online, so you can bet that you'll be one of the few brides who dare to rock such looks.
10. Wine Red Lips for the Cocktail Night!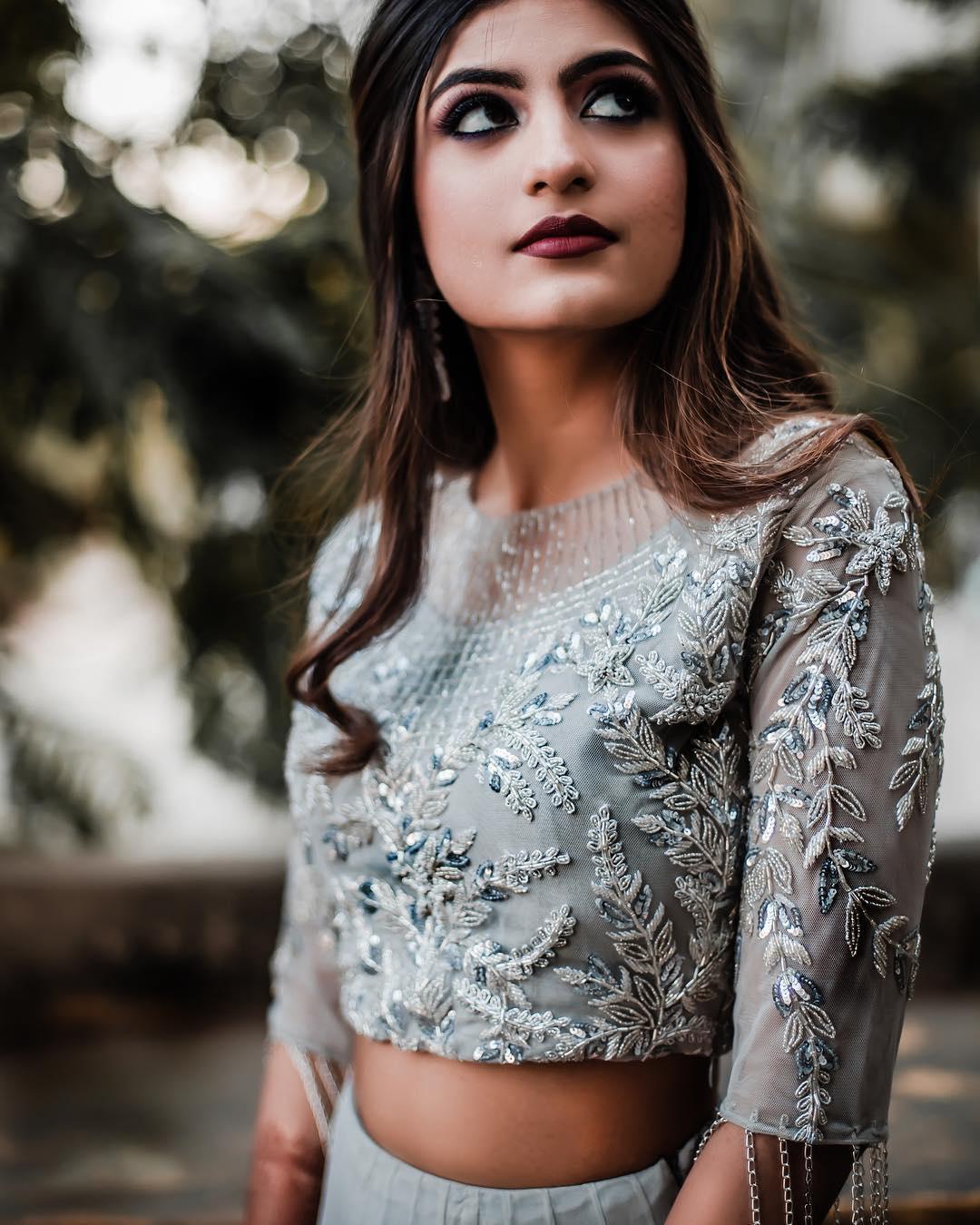 Sangeet outfits tend to draw a lot of inspiration from western attire, and so should your makeup! This is one of our favourite additions to our makeup gallery because it's such a clean, well-executed look!
11. Desi in Pink!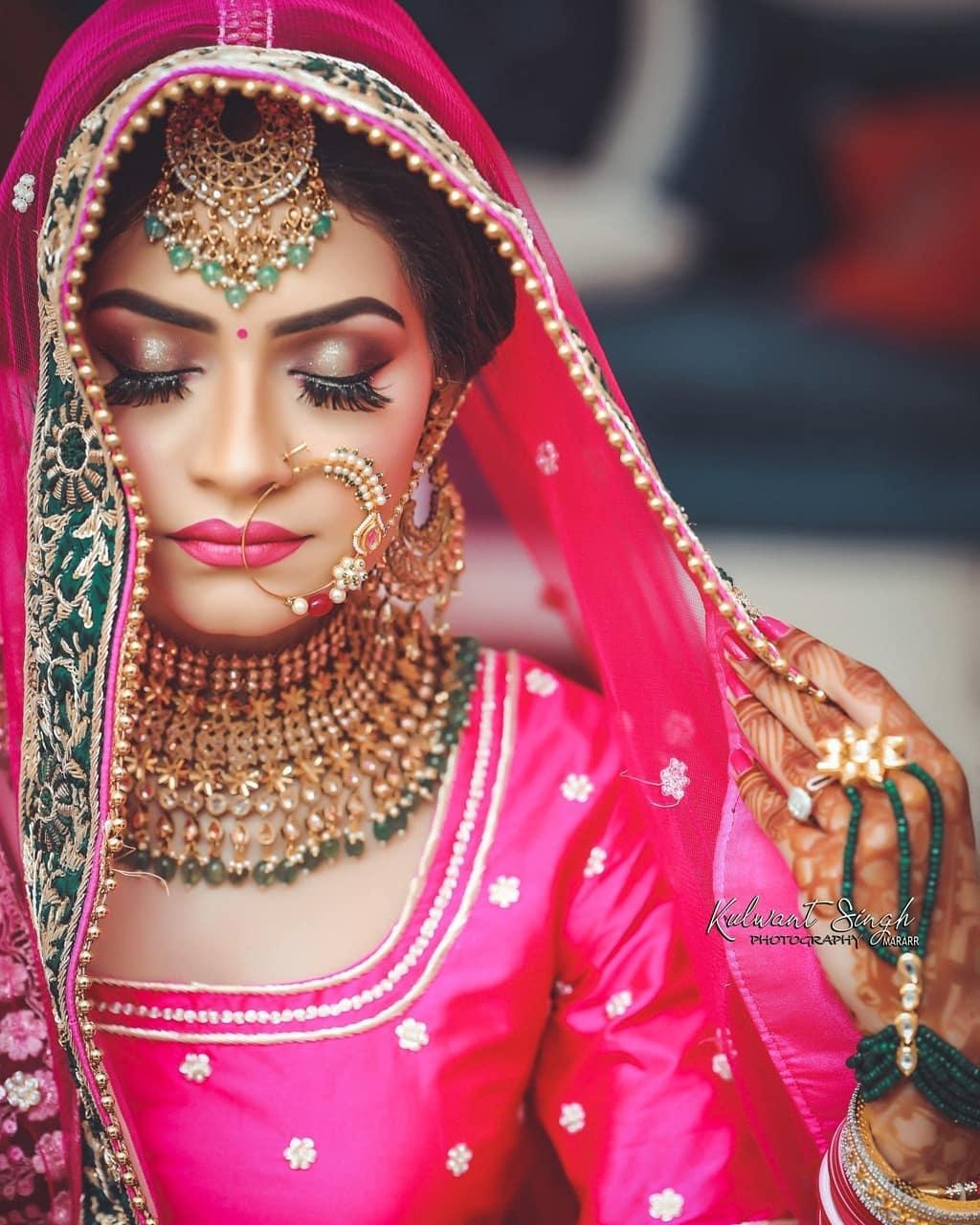 Image Courtesy: Kulwant Singh Photography
This eye looks with brighter centres and deeper inner corners and edges are known as Halo eyes. They are so in fashion right now! If you have small lids, this can help you create the illusion of more lid space! Don't forget to pop on eyelashes to complete the look!
12. Colour all around!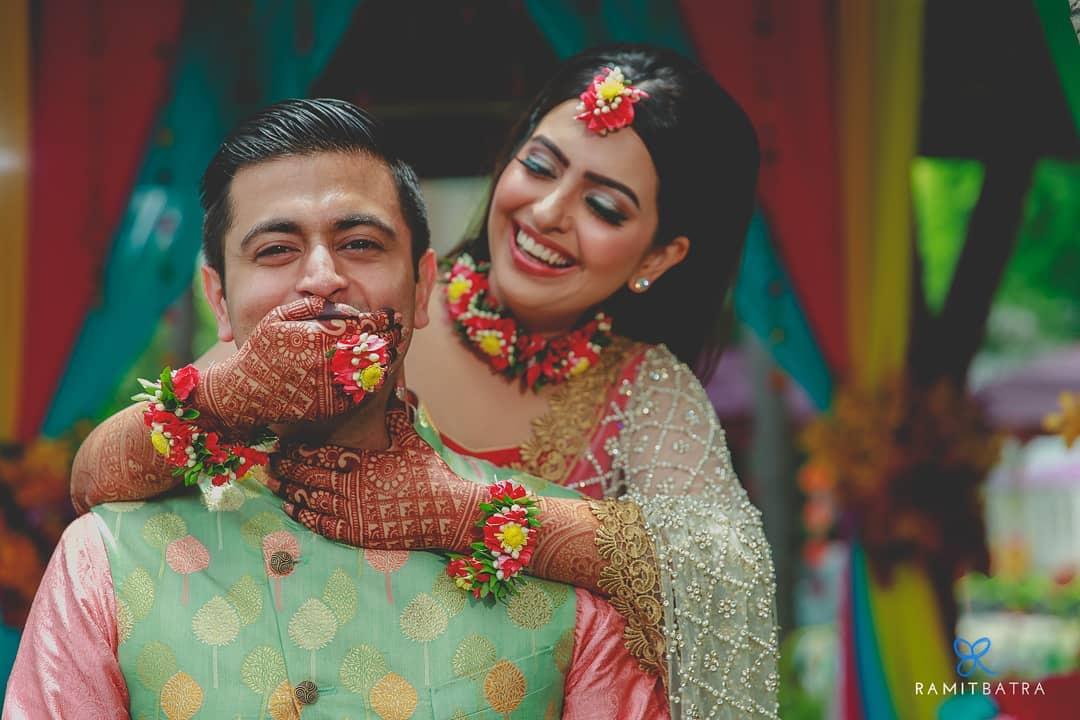 Image Courtesy: Ramit Mitra
Many brides shy away from colours on their eyelids. But go through any makeup gallery and you'll only see women looking beautiful after wearing colour on their eyes. Try this look on your Mehndi when you'll be wearing colour clothes that you can match the look with!
13. Brown Smokey look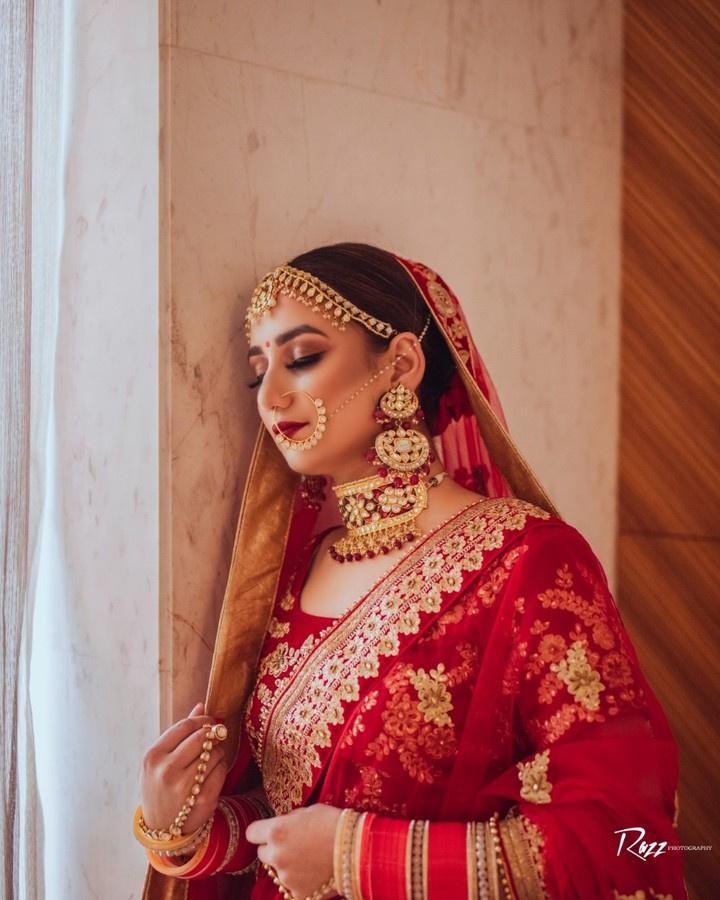 When people say smokey eyes, more often than not, you may find yourself picturing blacks and greys. You can achieve this look with brown too!
14. Burgundy baby!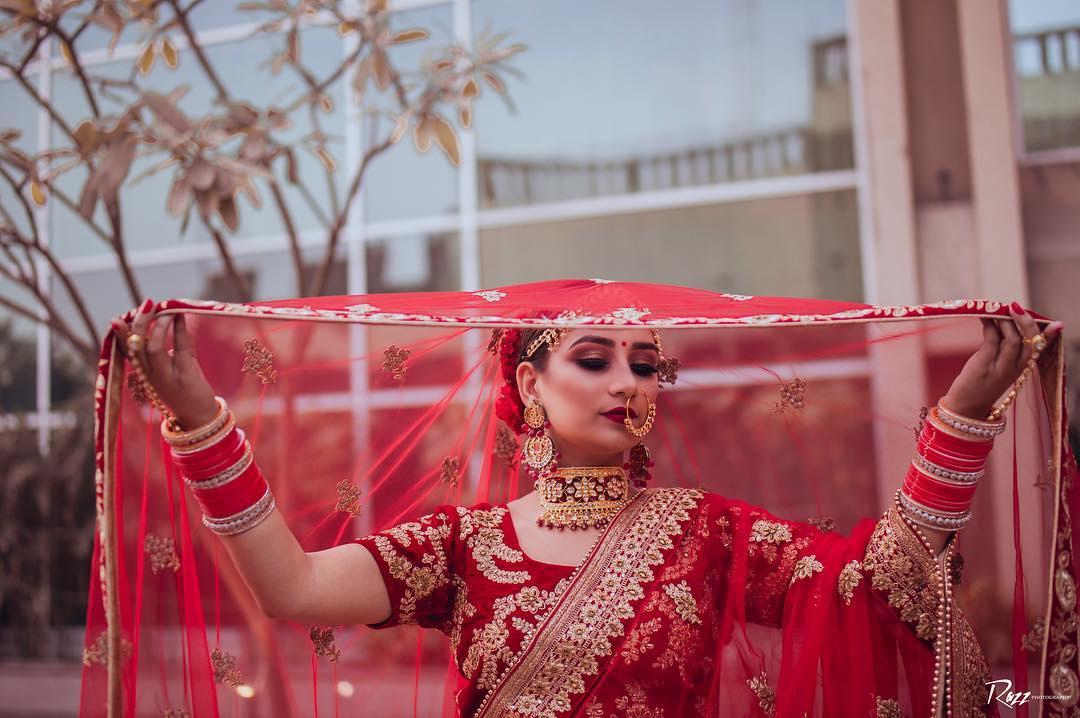 Burgundy looks stunning with red outfits and this look is a perfect one to sport on your wedding day! Just be careful not to overdo the lip!
15. Light lids with heavy lashes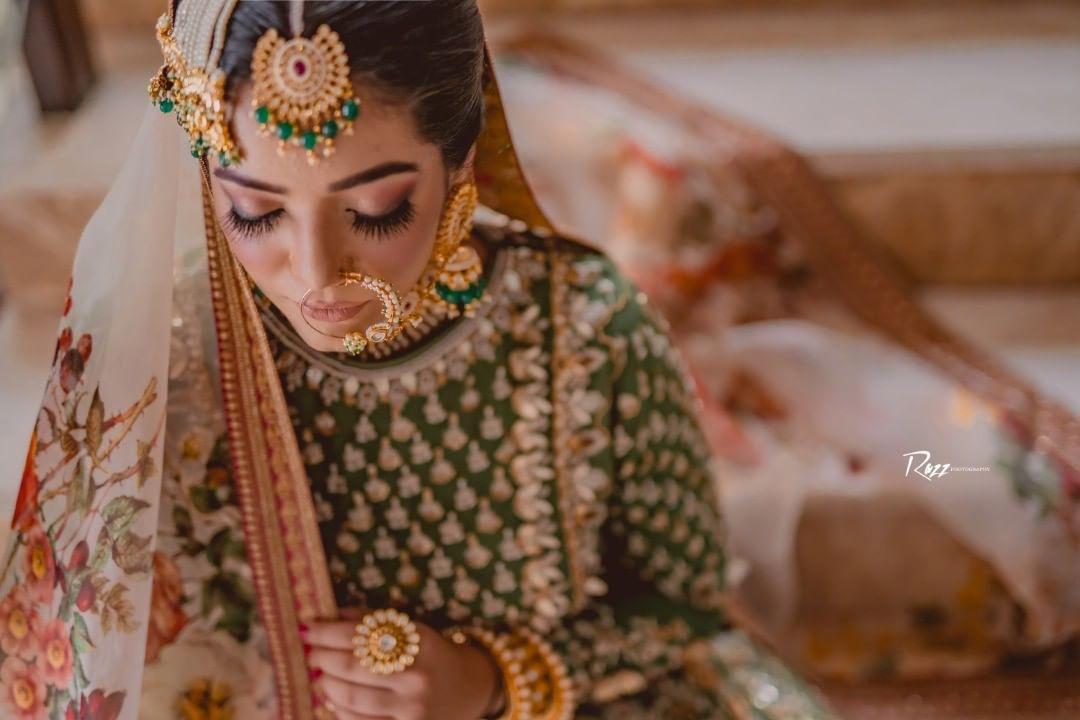 A light pink and nude shimmery lid can give you a fairly natural look. Pop on heavy lashes to make it a bit more glamorous!
16. Sultry Seductress!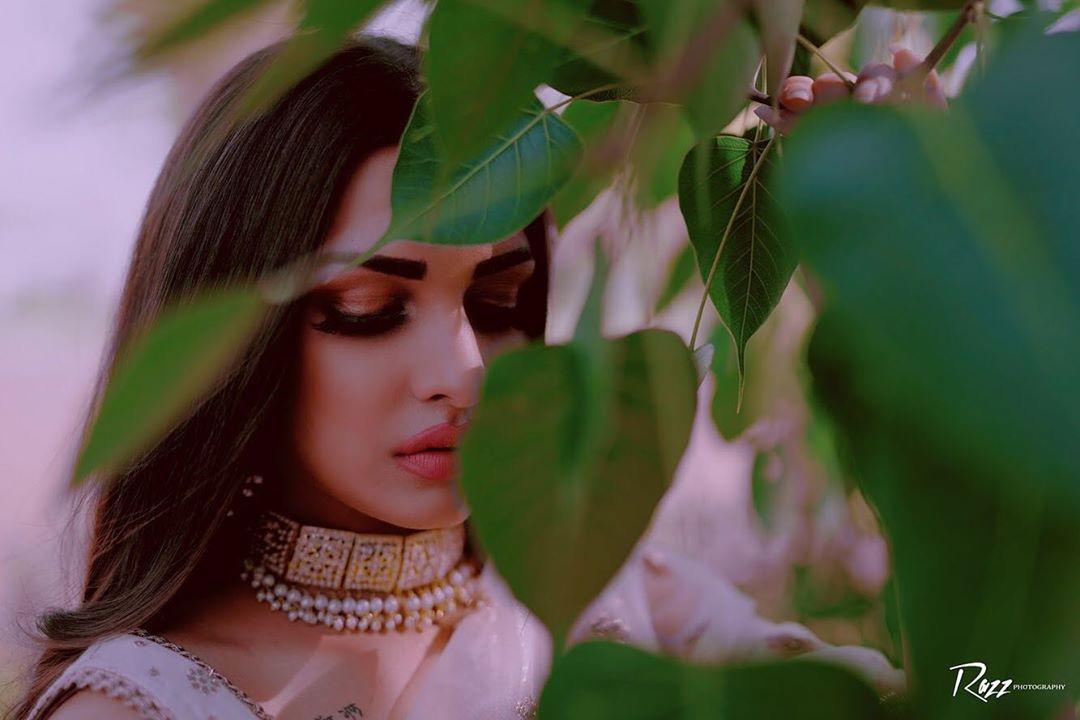 Everyone has their own style sense and if you're into the sultry look, then this picture in our makeup gallery list is perfect for you. Contour your lips for a lovely pout with the bronze lid look to complete your makeup!
17. Double wing!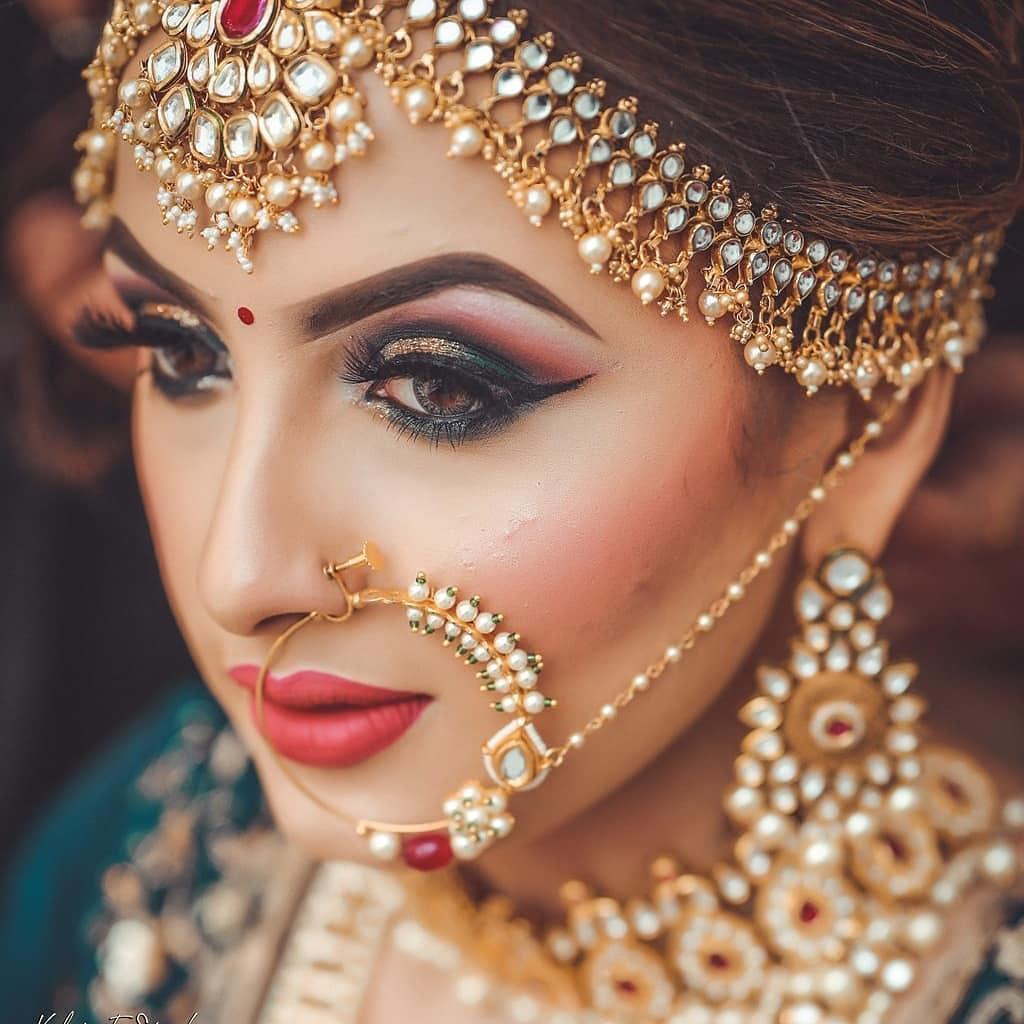 Image Courtesy: Kulwant Singh Photography
Are you a huge fan of wings? Then why not wear two of them? You can leave the space between the two wings blank, add a matte transition shade, or add a ton of glitter!
As you can see from this makeup gallery, there are so many different looks that you can rock on your wedding. From a colourful one to a nude one, there's really no way to go wrong with your makeup! Start planning your look today!
Want the professional look? Get in touch with these makeup artists today!