Makeup Essentials Every Bride Needs in Her Wedding Trousseau!
A bride needs to have her glam look on-point in her new home, next to her husband! But, how can you ensure that happens amidst so any Dawats? We say, add these makeup essentials in your trousseau & you are good to go!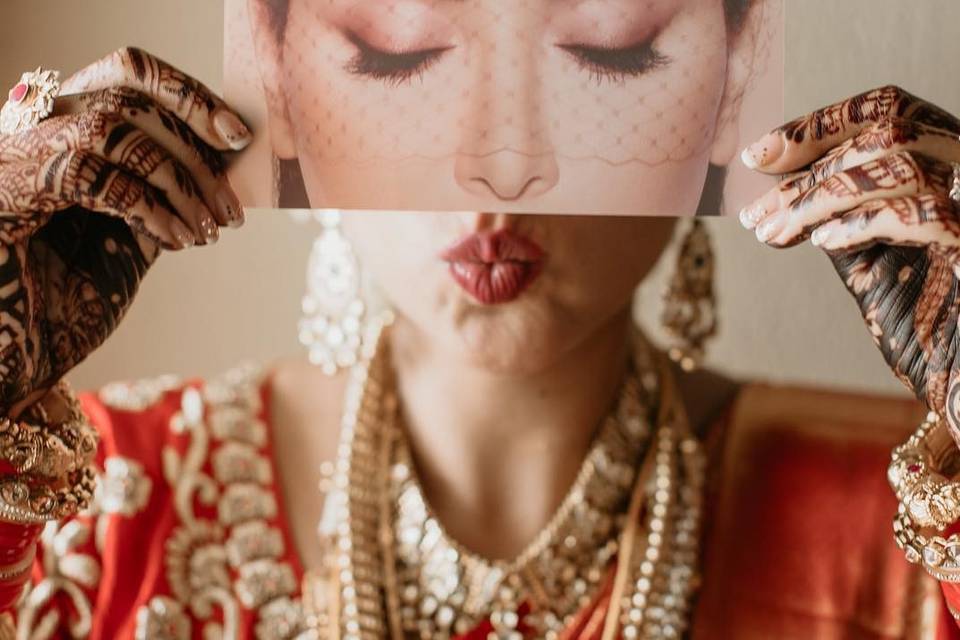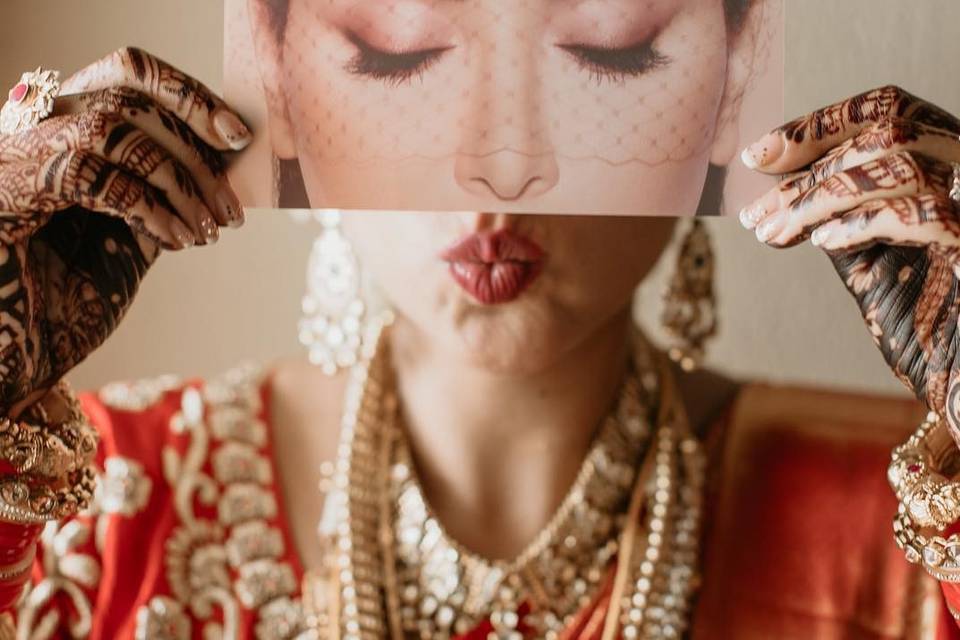 Image Courtesy: The House On The Clouds
Every bride wants to look fabulous every day, even after her wedding. Her schedule is busy with dinners with friends and family. While everyone is excited to meet the new bride, she is nervous and scared.
With making a first good impression, she also has to present herself beautifully. From an outfit to wear to the type of hairstyle she dons, she needs to give thought to each and every element.
If you are getting married soon, it is time to restock your makeup kit bag and fill it up with these makeup essentials. This list has every item that you will need to glam up your face from the eyes to the lips.
After going through this list, all that is left is going to shop for these must needed treasures in your vanity bag!
Makeup essentials for face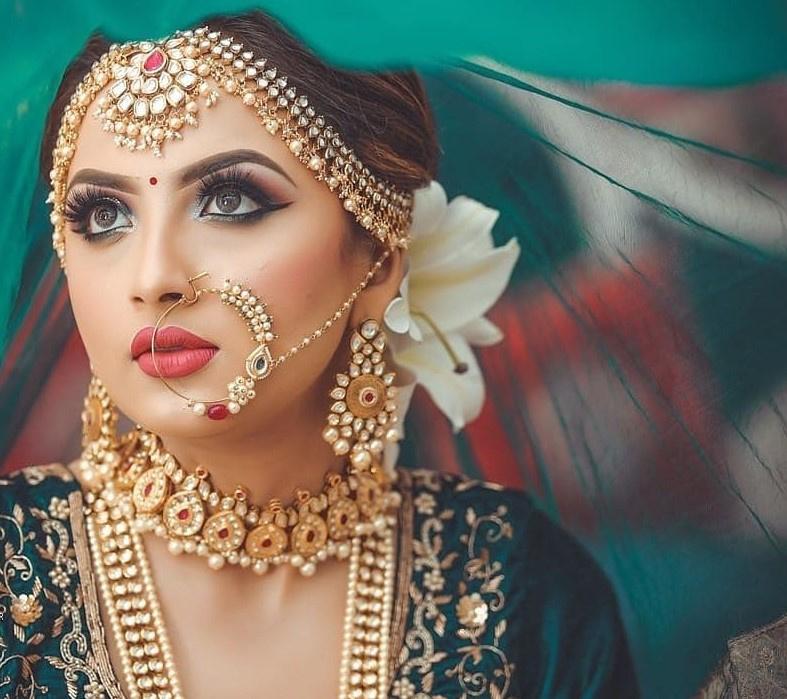 Image Courtesy: Kulwant Photography
We will start with makeup essentials that you need for your face. The base is the most important part of your routine. You have to get it right. Every product that you will need is listed below. Check them out!
Primer
No makeup list is complete without a primer. You need it to make your makeup last longer. It hydrates your face and evens out your skin tone. When it comes to primer, you can check out these following brands – Smashbox, Lakme and Colorbar.
Foundation & BB Cream
A foundation or a BB cream creates the makeup base you are looking for. You need both in your list of essentials for different occasions. A foundation is perfect for any big event and you can use a BB cream for work and everyday use. Go for a matte foundation if you have oily skin and a gloss finish one for dry skin.
Colour corrector concealer
The next is the colour corrector concealers. We all have a few dark spots on our skin that we do not feel confident about. Areas that you can apply the concealer are dark circles under the eyes, the area above your lips and any marks on your face. The colour correctors hide the marks and the concealer highlights the skin.
Contour kit
A contour kit consists of contour shades and bronzers. Both are used to add definition to your face. It adds structure and highlights your features. It also gives colour to the paleness in the face because of the foundation.
Highlighter
The last in makeup essentials for face is a highlighter. You have the option to go for a highlighting stick or a classic box highlighter. Go for a cream highlighter if you have dry skin and stick with a powder-based highlighter if you have oily skin.
Eyes & Brows makeup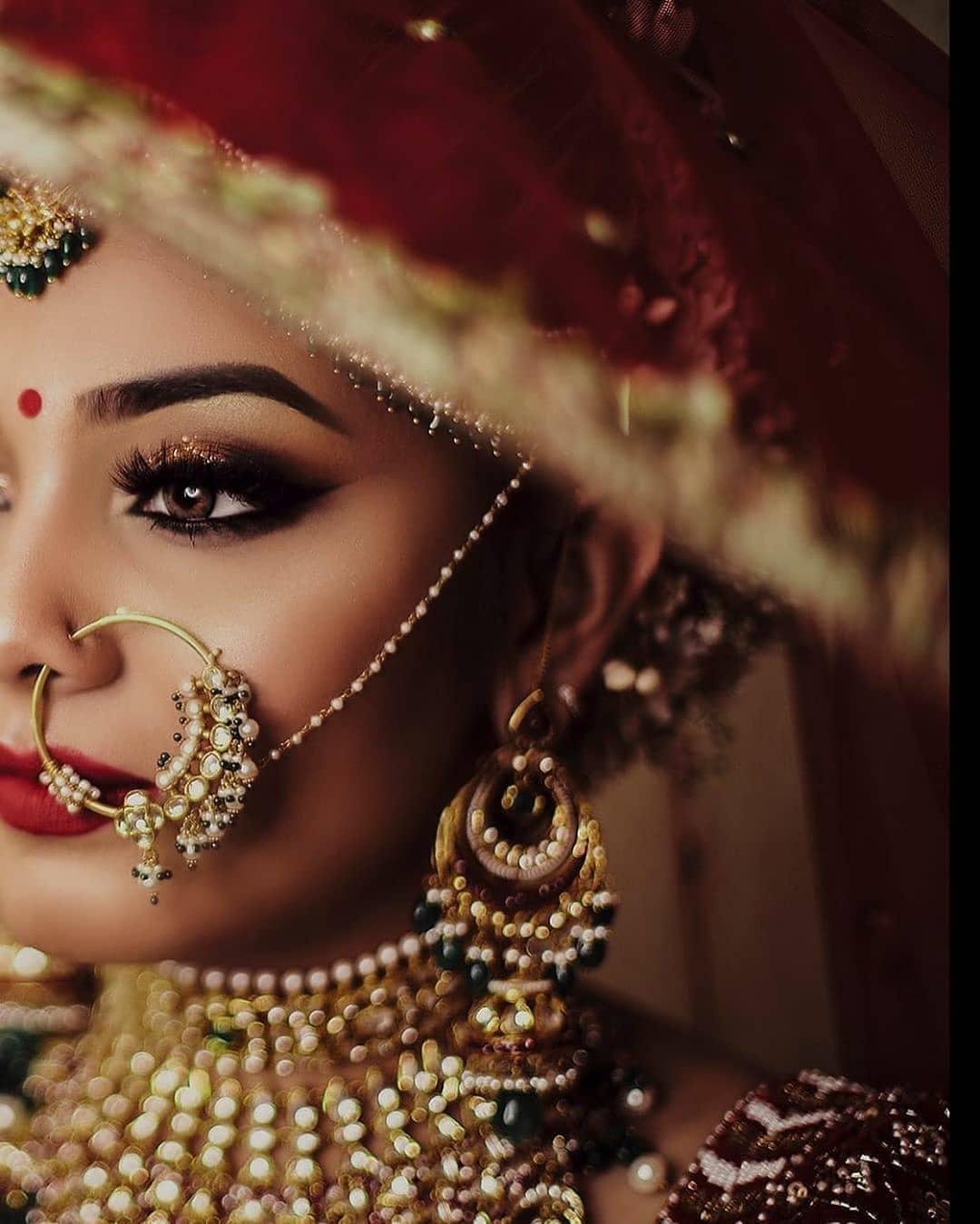 Eyes are the windows to one's soul. While this line may be cheesy, it is also somewhat true. They are important if you want to have a beautiful makeup look. All these makeup essentials are important. Scroll down to know the reason why!
Brow pencil
You need to fill your eyebrows to make them look sharp. It adds definition to your face. Make sure you do not overdo fill them. If you are a beginner, use powder product.
Eyeshadow palette
We do not need to tell you why an eyeshadow palette is a part of this list. You should definitely invest in 2-3 different types of palettes like a neutral shade palette with bronzes, taupe shades and neutral coloured shades.
Mascara
It is time to lengthen your lashes with a mascara to highlight your eyes. It completes your eye makeup and makes them stand out.
Eyeliner
You can get eyeliners in many colours from blue to green. However, black eyeliner is at the top of your makeup essentials list.
Kohl pencil
Last but not the least makeup essential for your eyes is a kajal. You have the option to choose from a pencil or a roll on stick.
Lips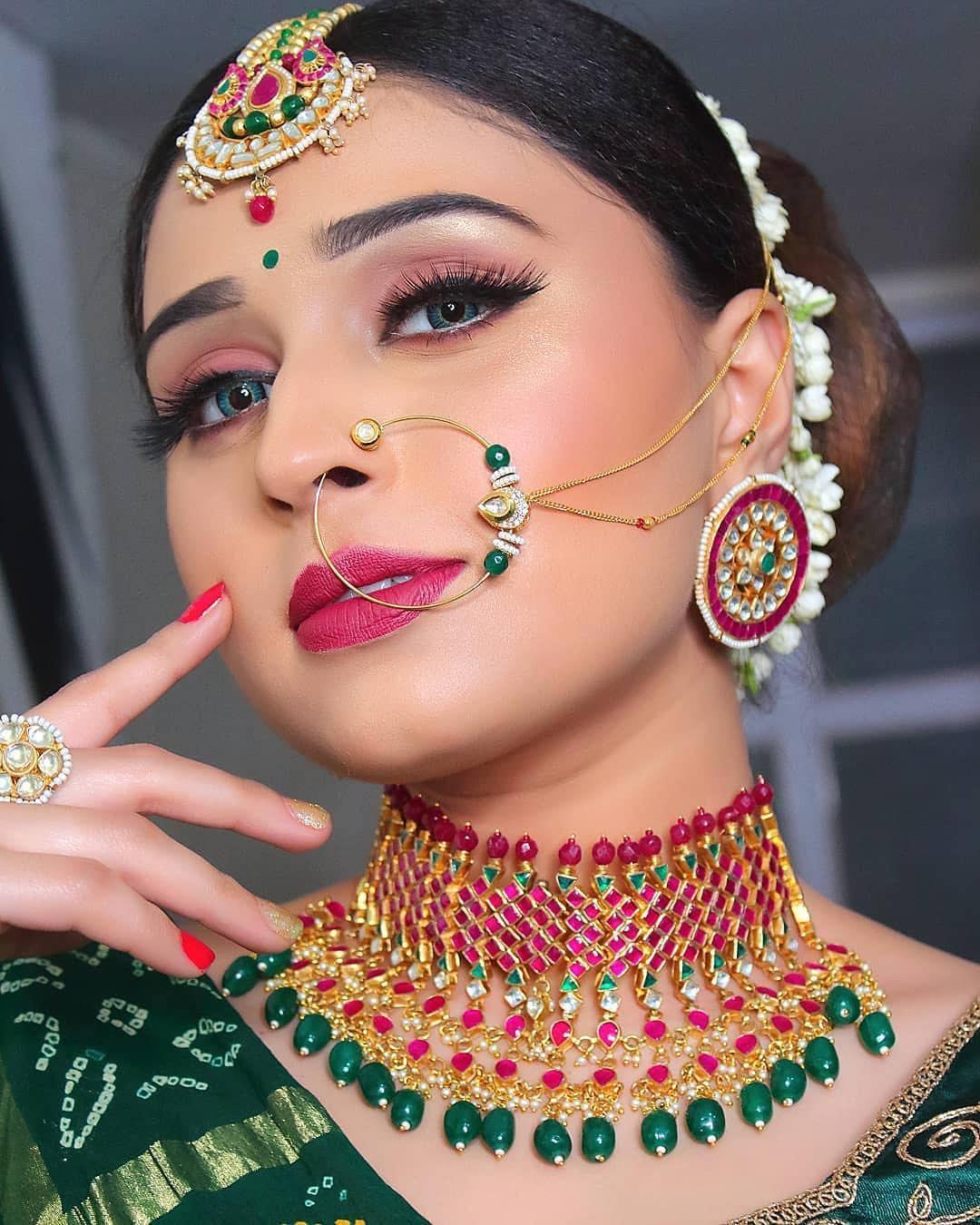 We feel lips complete every makeup look. They add a pop of colour and just bring everything together. You need both these makeup essentials to give your lips the respect they deserve.
Lip liner
It is wise to use a lip liner before applying lipstick to your lips. If you line your lips before, your lips have an excellent shape and there are fewer chances of you smudging it.
Lipstick
Even an everyday look is incomplete without the perfect lipstick. Every woman knows its importance. There is no doubt that you should own many shades that suit your face complexion so you can match them with different looks.
Extra essentials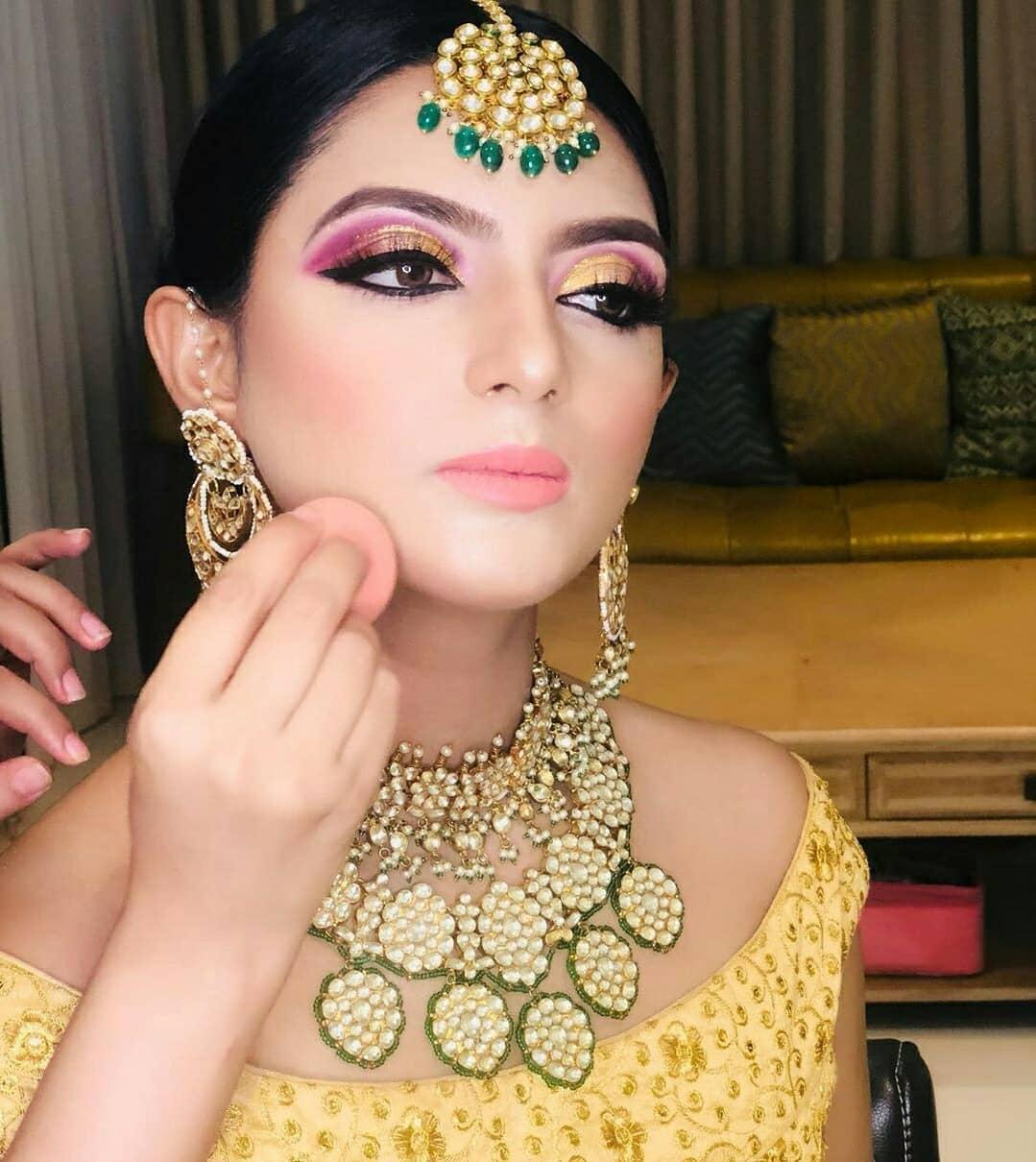 Extra makeup essentials you need to have in your makeup kit are makeup brushes, beauty sponges, makeup remover, setting spray and a moisturiser. All these help you in getting the best makeup look.
As the name suggests, all these products are makeup essentials which you must add to your shopping list. You may not use some of them every day, but you need them for special occasions, which are almost every day in a new bride's life! It is time to go shopping and add all these products in your collection!
Head down to a makeup salon for the perfect look each time you step out of your home!