9 OTT Kamarband Designs With Price for Our Gorgeous Brides!
A south Indian bride's look is incomplete without a gold Kamarband. Keeping that thought in mind, here are 9 Kamarband designs with price so that you can fulfil your bridal dreams!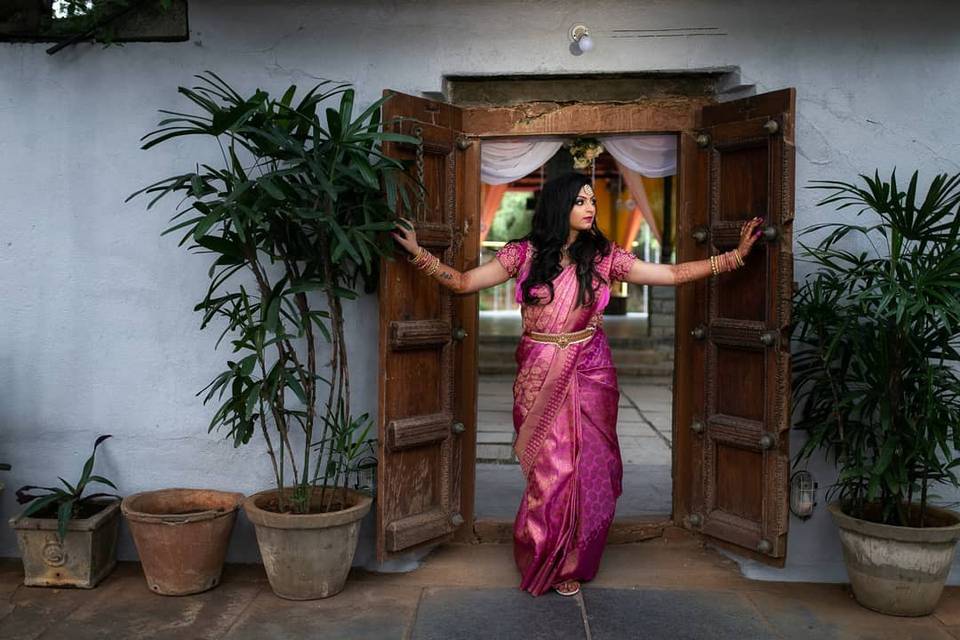 A Kamarband is an Indian ornament that brides wear on their wedding day. Now we all know that south Indian brides wear only gold jewellery on their wedding day. From their Bajuband to Kamarband, they love to go all out and have their sola Shringaar glittering beautifully. We have handpicked these 9 gold Kamarband designs with price that you can sort through and find the ones you like the best.
We are sure you all can find similar designs with our jewellery vendors easily. You can also find artificial Kamarband like these in the market as not many can afford real pieces that cost a fortune. With regards to prices, we have tried to give you a range so that you have an idea on how much you need to invest.
Check out these Kamarband designs with price and slay your bae with your looks!
A statement piece with a straight cut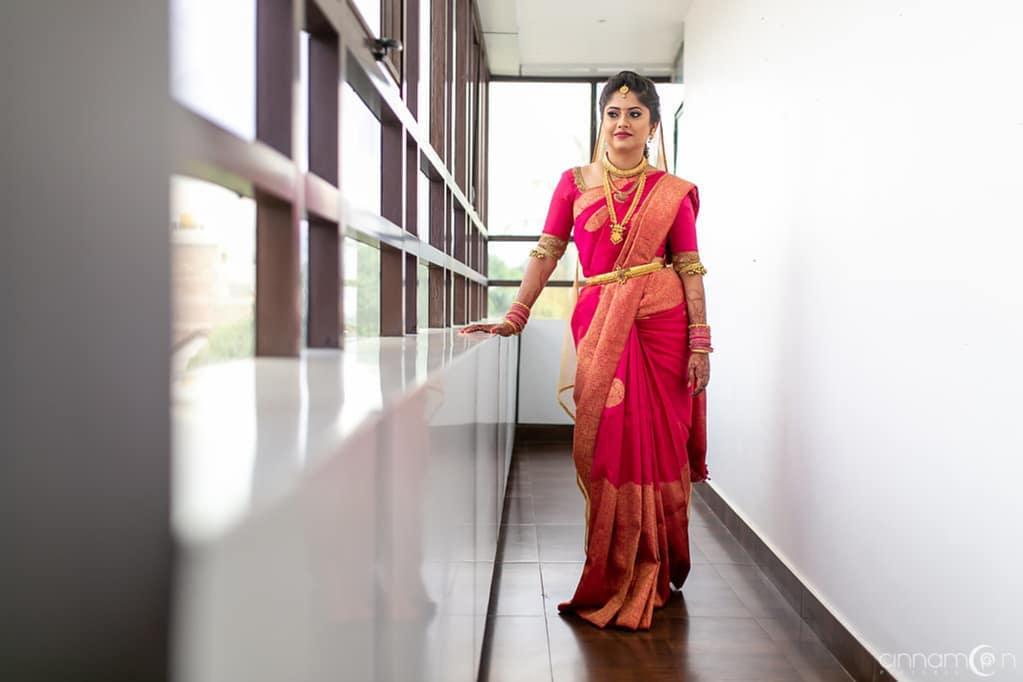 The first option in our Kamarband designs with price list is a statement piece with a straight cut belt. The design is simple with a round piece in the middle that serves as the main attraction of the jewellery. You can easily buy a gold Kamarband like this for about ₹2,00,000 or less.
Kamarband fit for a queen with a high-low cut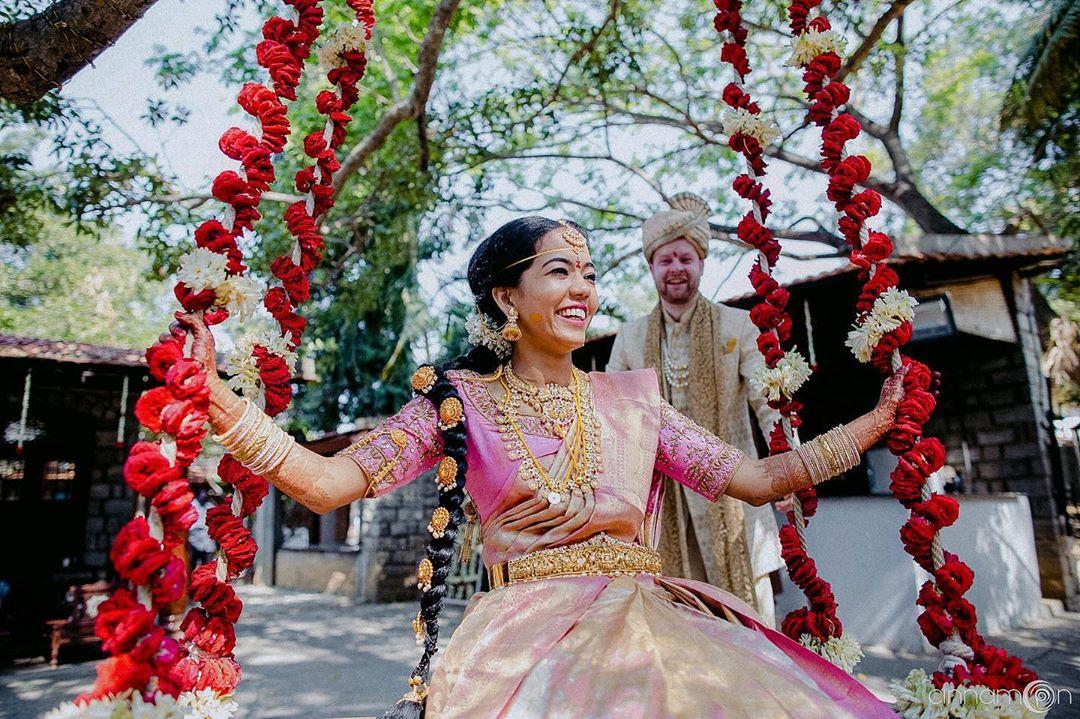 The next is one of our favourite Kamarband designs with price. This design is in the shape of a crown fit for royalty! The heavy engravings and the real pearls make it an expensive piece. However, the belt at the back is just made of a simple gold polished metal. All the gold is used in the front of the design. This Kamarband can retail for about ₹3,00,000 to ₹4,00,000.
3-D engravings with pearls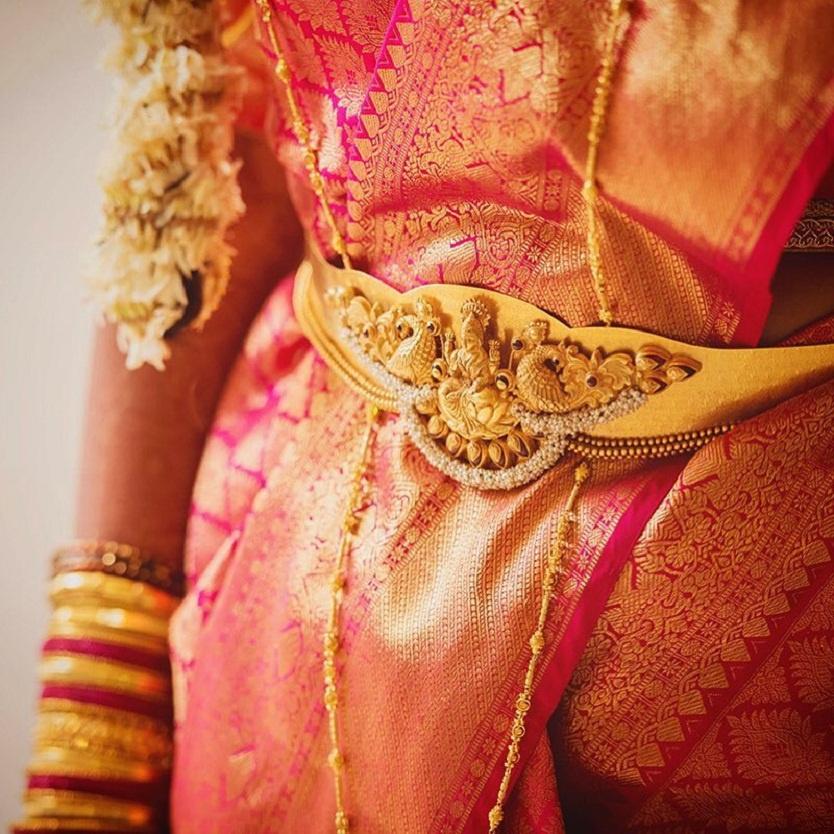 Pearls, Meenakari designs, intricate 3-d engravings and the sharp cuts of the belt; all these elements make this an expensive jewellery piece.
If you are looking for Kamarband designs with price ranging from ₹4,50,000 to ₹5,00,000, luxurious pieces like these should no doubt be on your list. We are in love with the well thought out lotus detail, the swan details and the detailing on the fishtail.
Kamarband pendant with a multi-layered chain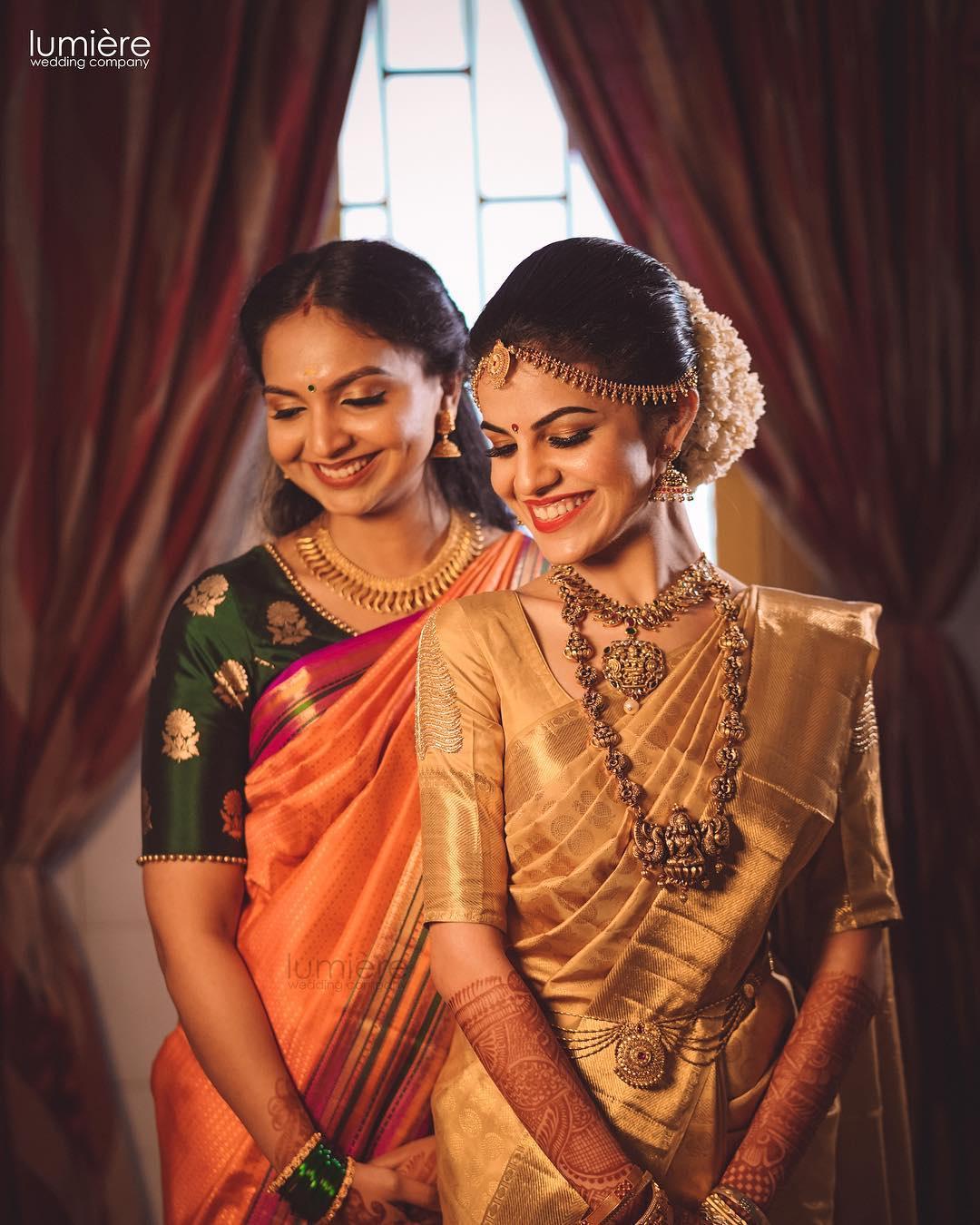 This piece is the least expensive Kamarband in our list. If you are looking for simple Kamarband designs with price below ₹ 1,50,000, you should consider a design like this. The round pendant hanging from the multi-layered chain is gorgeous and the best part is that does not take over the entire look.
Intricate Kamarband with temple design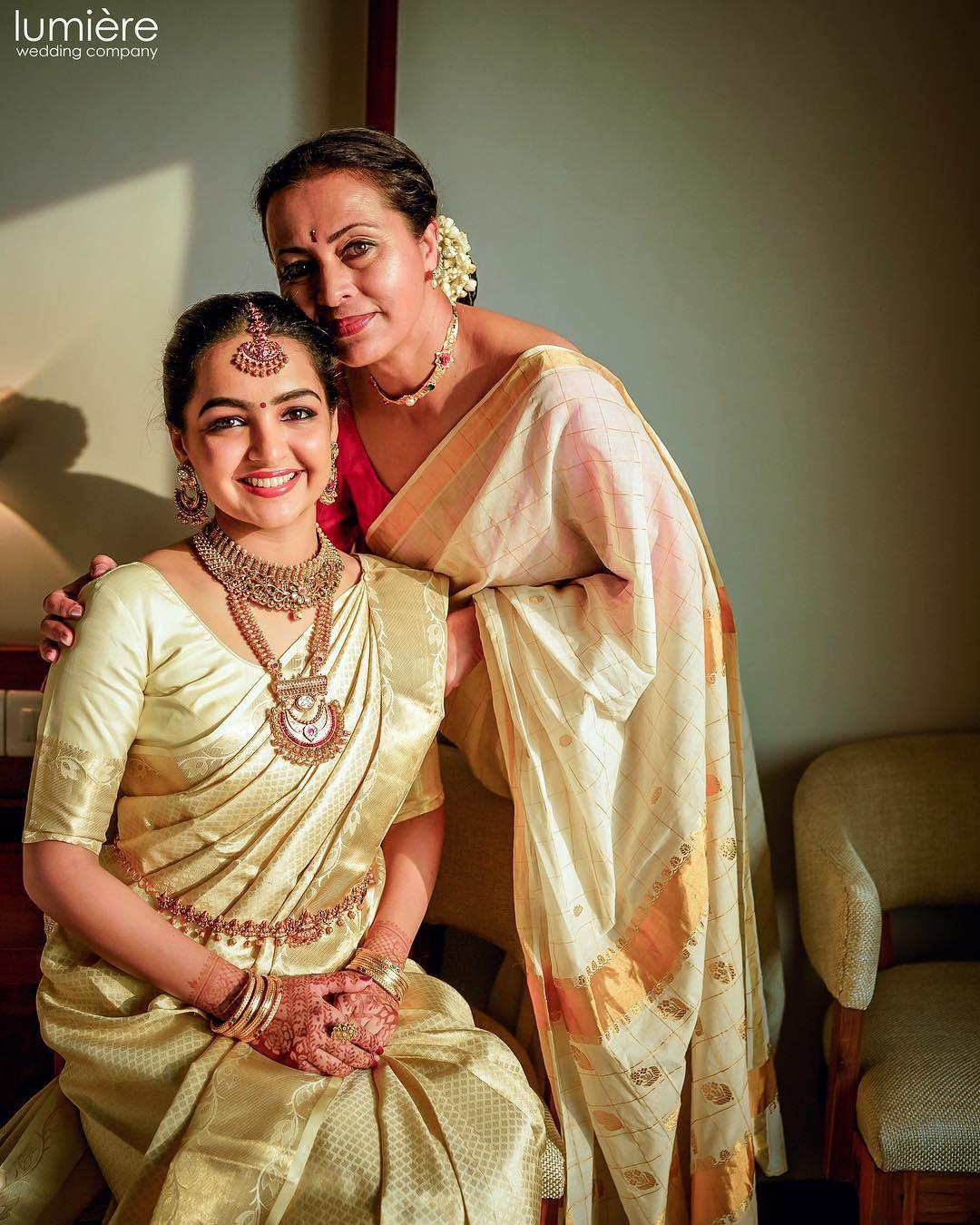 The next Kamarband is an intricate temple jewellery piece. Authentic temple jewellery is more expensive than a simple gold piece. Therefore, this temple jewellery Kamarband designs with price will be for about ₹2,00,000. While it is a small piece, the temple design increases its value.
Heavy Kamarband with stones and pearls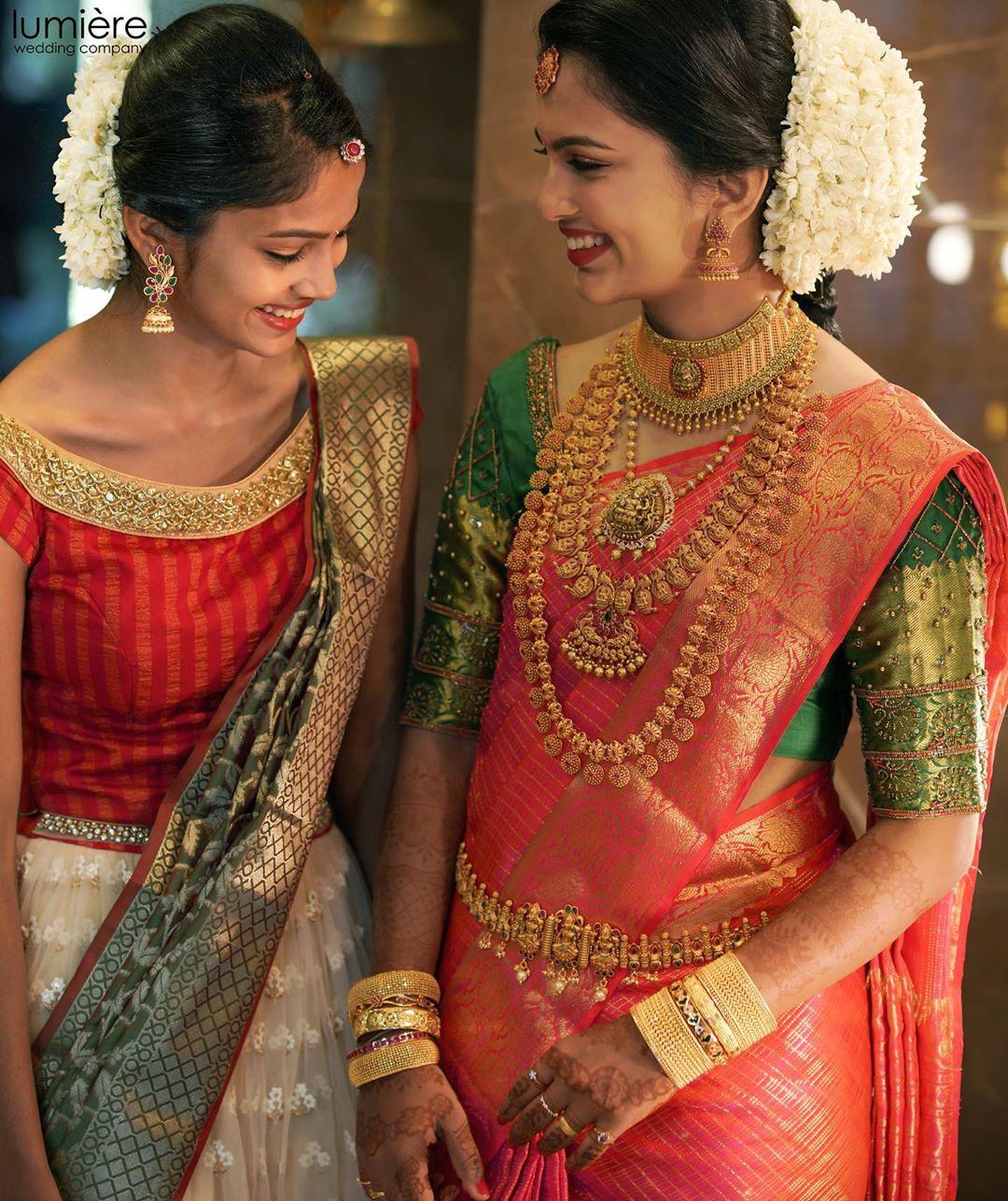 The next Kamarband design is also from the temple family. Heavier than the previous one, these Kamarband designs with price about ₹4,00,000. The price may vary according to the designs and stones used. This Kamarband is on the more expensive side because of the stones and the pearls used in the designing.
Gold Kamarband with oxidised engravings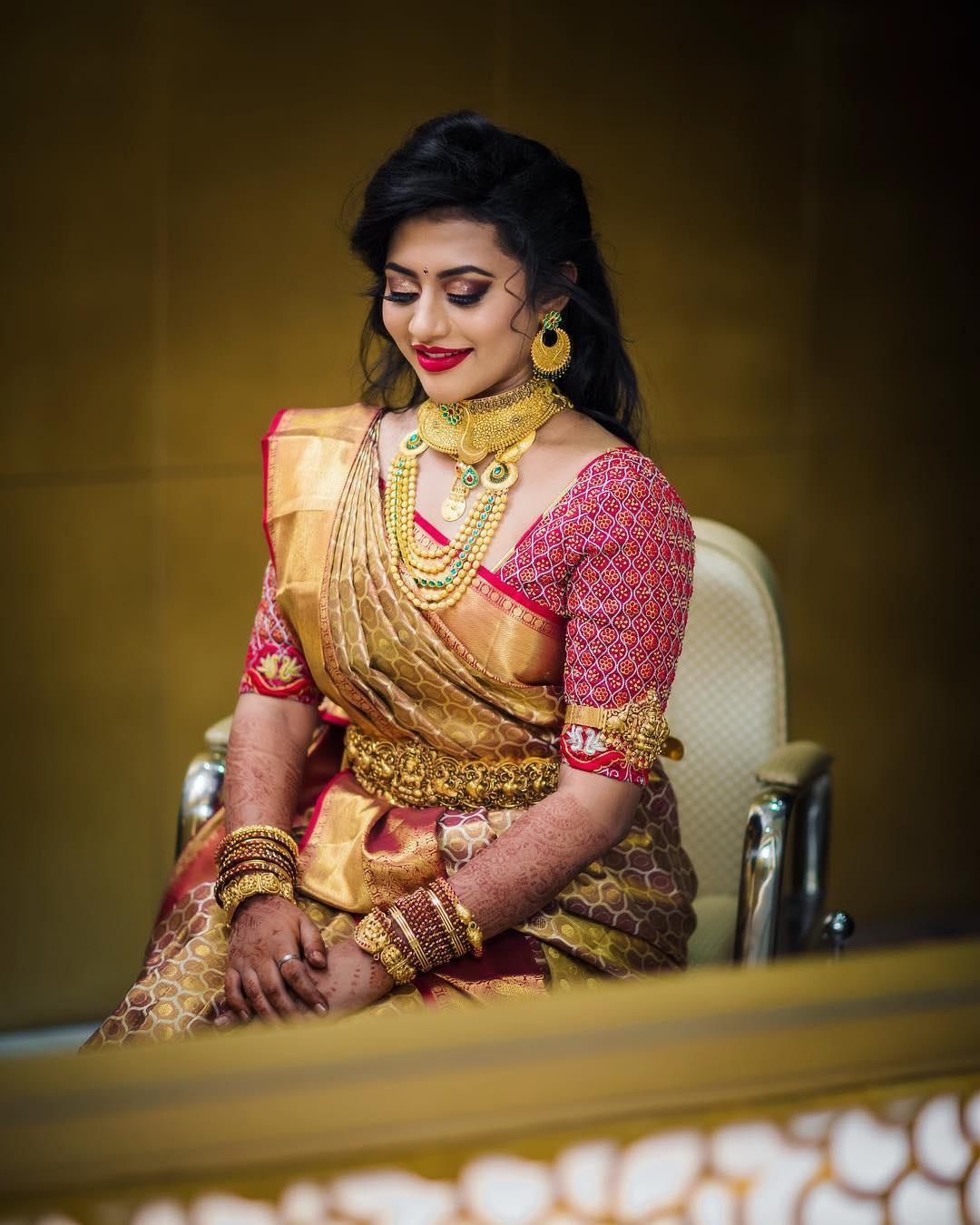 The next is a unique Kamarband design. Apart from the temple design, this piece is also oxidised. This means that the engravings on the metal have a blackish tone. Additionally, the 3-d engravings are made of pure gold, which is what ultimately determines its price. We think you can buy similar pieces for about ₹3,00,000.
Gold Kamarband with multi-coloured engravings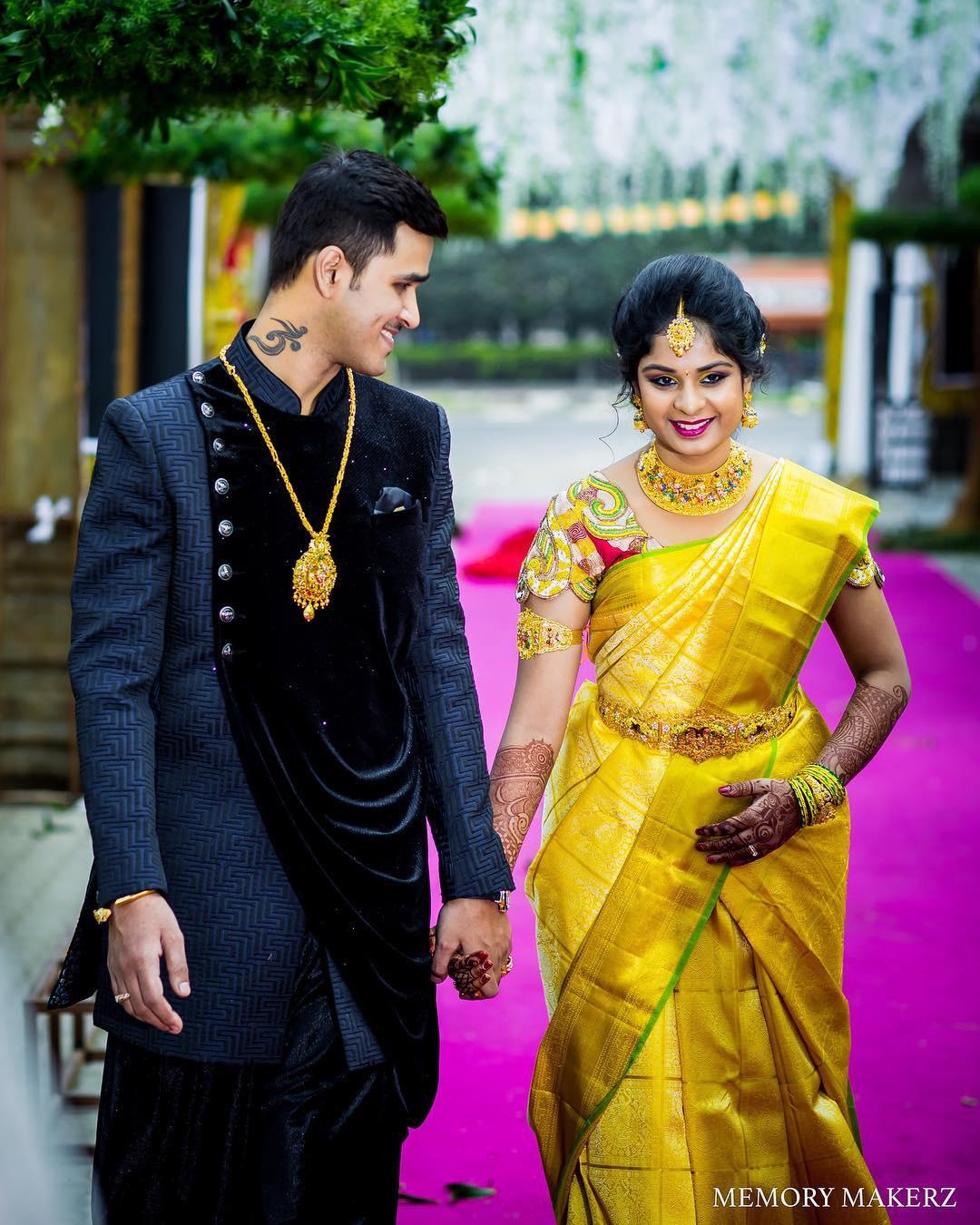 The second last piece in our Kamarband designs with price list is an intricate piece with Doli engravings. There are many coloured stones used in the Kamarband that add value to its price and the overall look tells a different story altogether.
We love designs that have their own characters and come alive when a bride wears them on her most special day. We would guess its price in the range of about ₹3,00,000 to ₹3,50,000.
Statement belt with a round pendant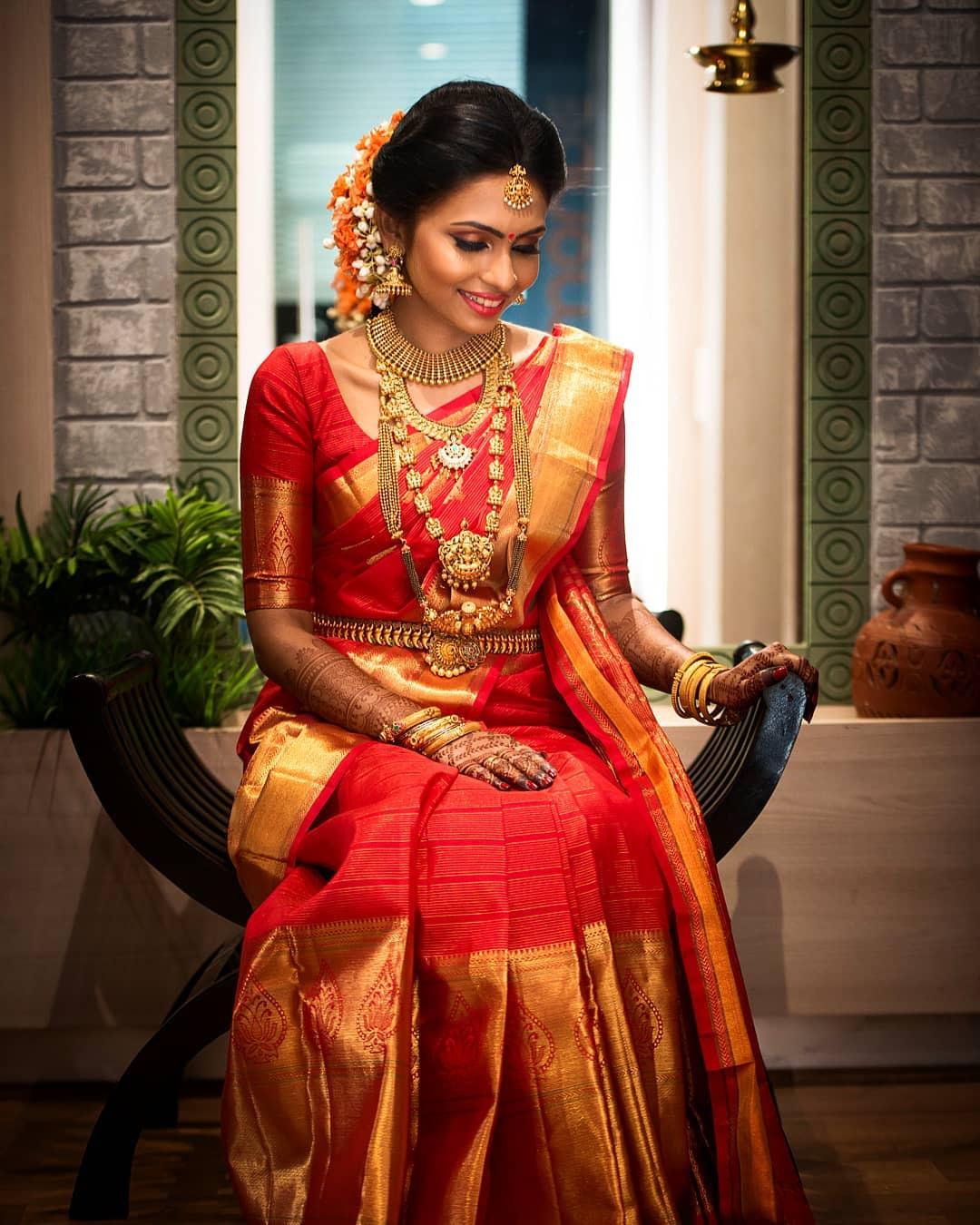 Last but not least, here is another statement piece with a brooch in the centre. Pieces like these retail for about ₹2,00,000. If real pearls are used in these designs, the price is automatically higher so keep that in mind while shopping.
If you have the big bucks to buy any of these Kamarband designs with price, you should definitely invest in one. Aside from being a fashion statement of its own, it is a great source of financial security for your future. While wearing a gold Kamarband, try to match other jewellery pieces with similar designs. For example, if you are wearing a temple jewellery necklace, take your pick of one of the temple design Kamarband from our list. We hope you find our choices as attractive as we did!
Check out these bridal jewellery stores that are near you to find the best Kamarband designs!