Looking For An Invitation Card Maker Free Of Cost? Here Are 6!
Creating a wedding invite on your own lets you be super creative. We have curated a list of six is software that let you use an invitation card maker free of cost!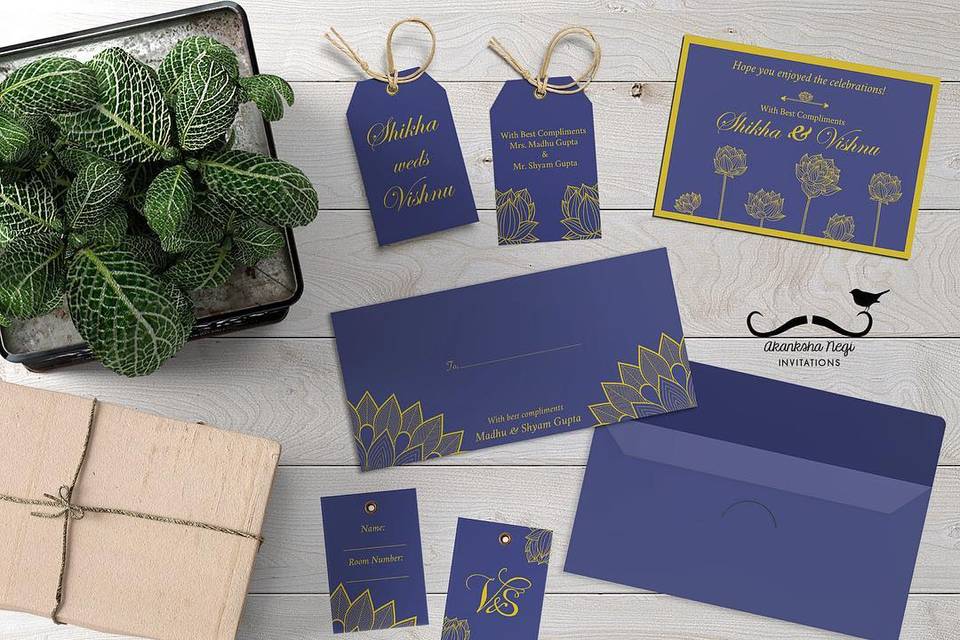 Wedding invitations are the first point of contact between you and your guests. They set the foundation for what to expect from the wedding. Choosing the ideal wedding invite can be a hectic task sometimes, and it can get very tiring to get things just right.
Also, getting wedding invitation cards made from outside vendors can cost you a significant hefty amount and they may still not be as good as you would want them to be. So it makes great sense to take things in your own hands and create a digital wedding invite yourself.
You can choose from a plethora of design software and apps that can help you with the task, based on your skills. If online invitation card maker free is something that intrigues you - then you've come to the right place.
Here are 6 online invitation card maker free of cost that you can use to craft the perfect invitations for your wedding.
1. Canva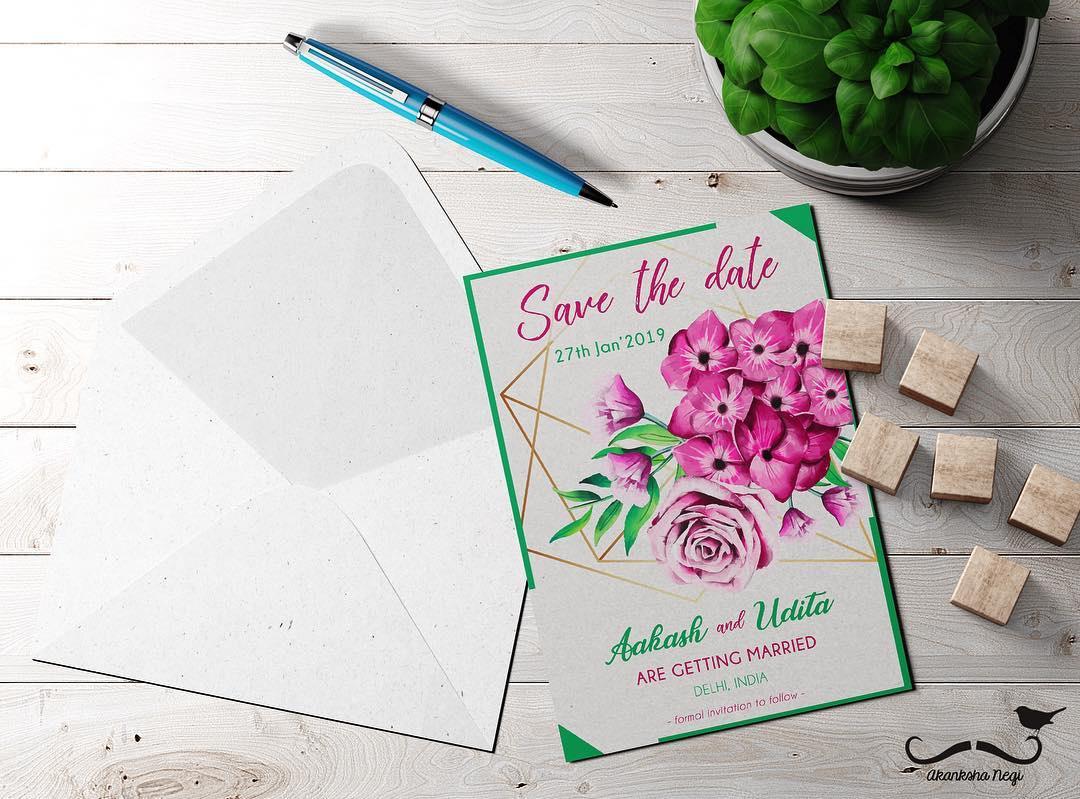 If you search for invitation card maker free, Canva is the first link that pops up. Canva is a website that functions as a graphic design and is widely considered to be one of the best tools out there. All you need to do is select the right elements and drag and drop them to the canvas.
The tool itself offers a repository of images, vectors and other graphic design elements, which makes it really convenient for people to use. Canva provides plenty of templates and ideas for designing free online wedding invitations and its website and app are easy to use, making the process of crafting your own cards simple for beginners too.
2. Adobe Spark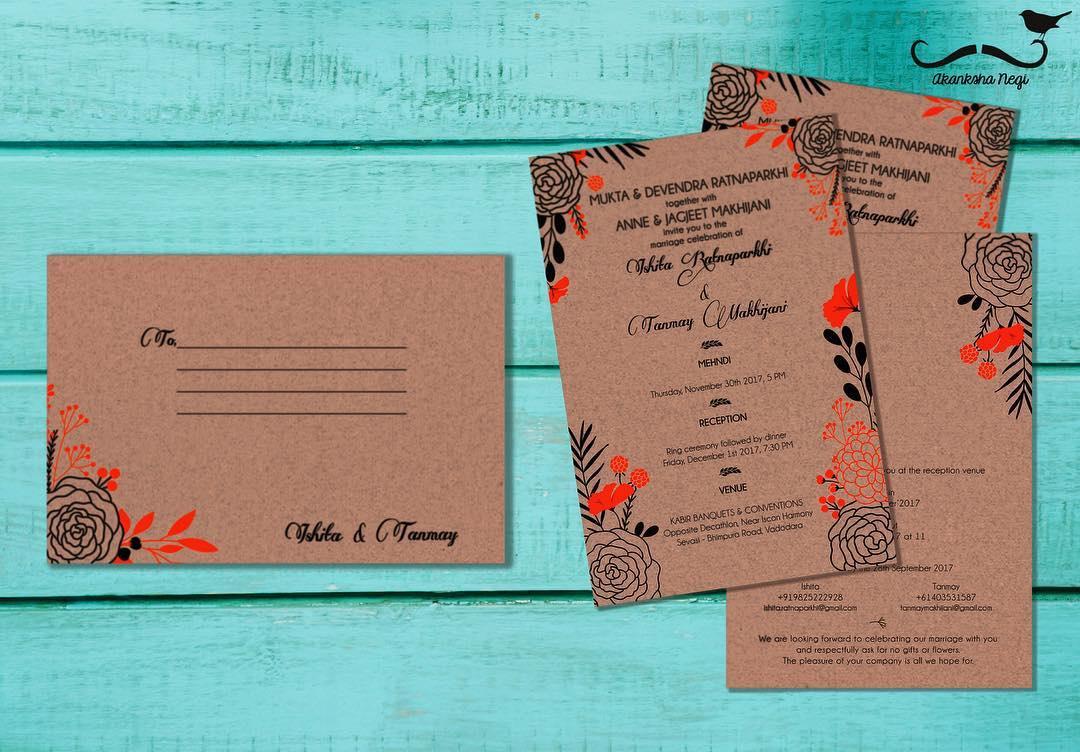 Adobe Spark is an integrated suite of media creation applications for the mobile and web, developed by Adobe Systems. It is available on all the major operating systems so anyone can use it with ease.
Adobe Spark's free online wedding invitation maker helps you easily create your own custom and unique wedding invites in minutes. Somebody with no previous designing experience can easily use this invitation card maker free of cost and create the ideal wedding invitation!
3. Vistaprint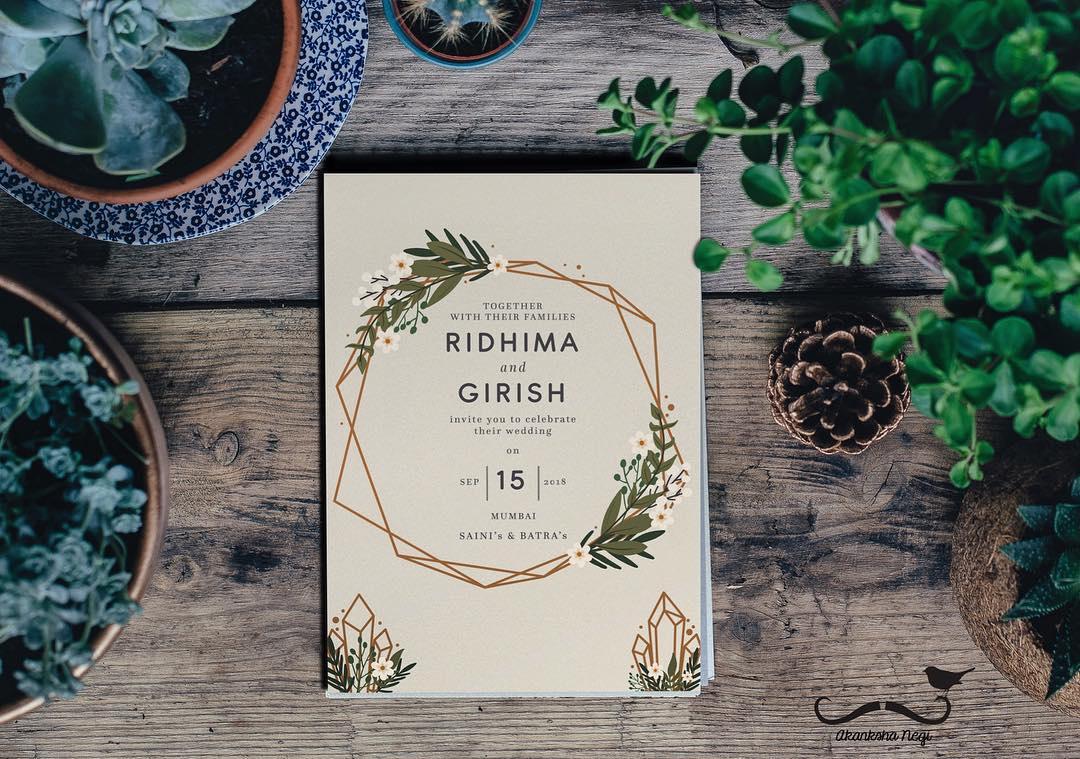 Next on our list of invitation card maker free, we have Vistaprint, a Cimpress company, which offers a wide range of quality products at affordable prices (if you choose premium elements), along with design tools suited to every skill level and need - meaning everyone can create the customised materials they need to get their message across. Vista print offers plenty of tools and design ideas to help you create a wedding invitation that feels perfect to you.
4. Evite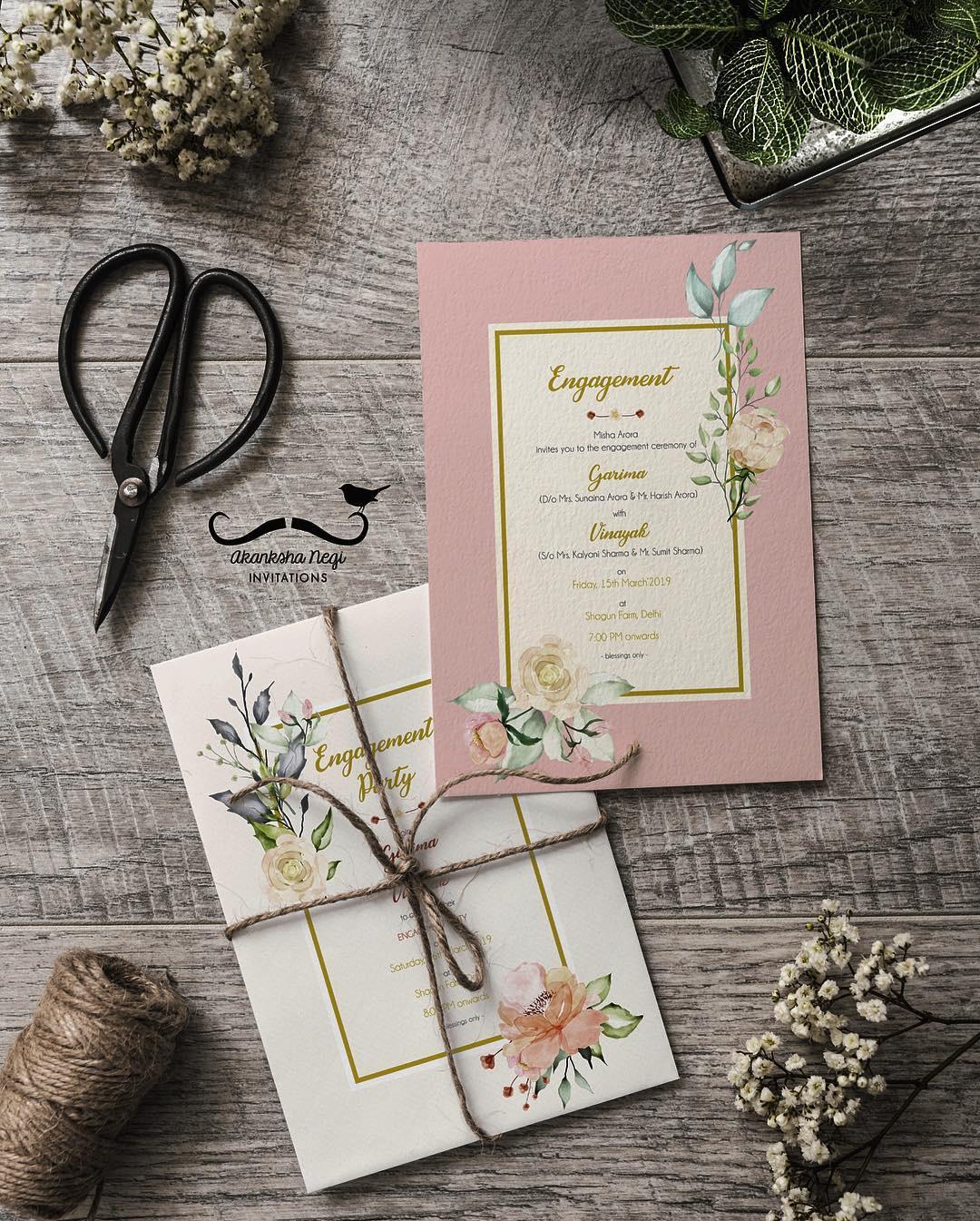 Evite is a social-planning website for creating, sending, and managing online invitations. Evite was launched in 1998. The website is a free, advertisement-supported service.
Evite lets you play with many tools and features that make designing a wedding invitation card a fun and easy task. No wonder it had to be on our list of a selected invitation card maker free software.
5. Fotojet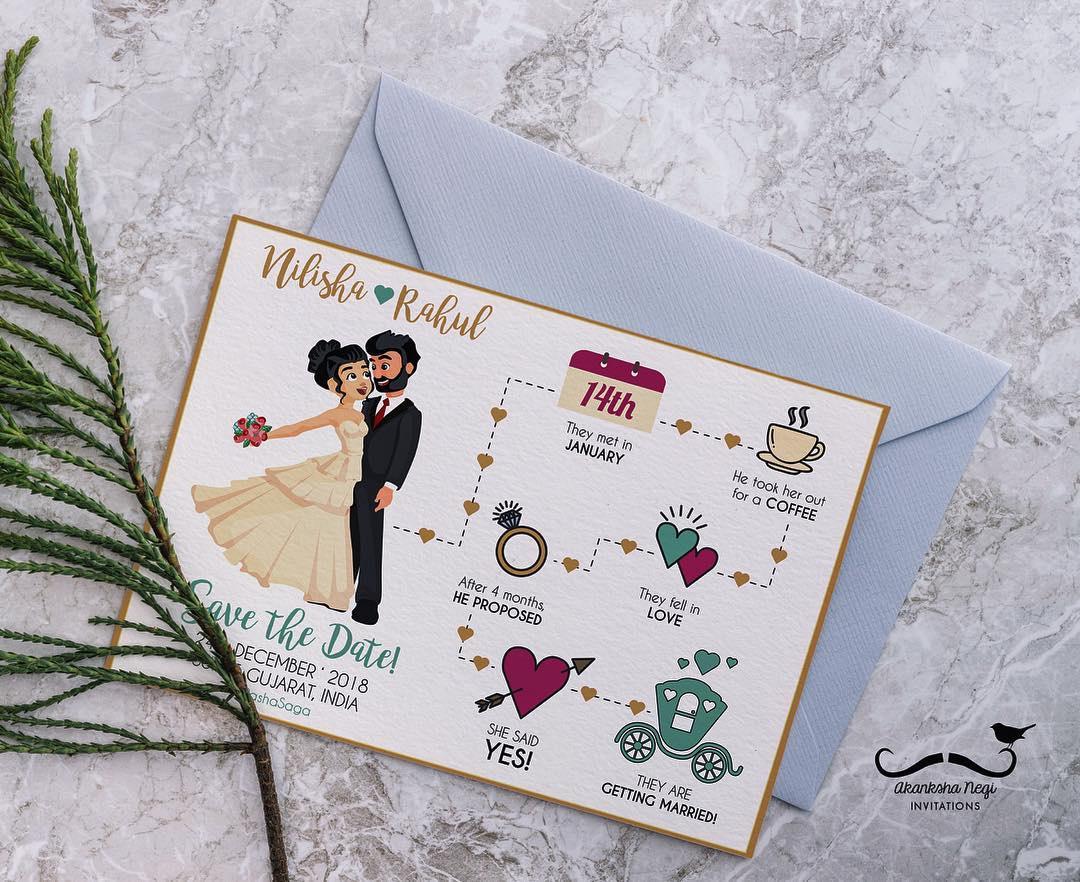 FotoJet is a powerful online app for graphic design, photo collage, and photo editing that requires no download or registration by its users. As a result, it's easy to use and convenient tool for people who just want a creative invitation card without needing to rely on design skills.
If you're looking for an invitation card maker free of cost, consider adding this one to your list!
6. Adobe Indesign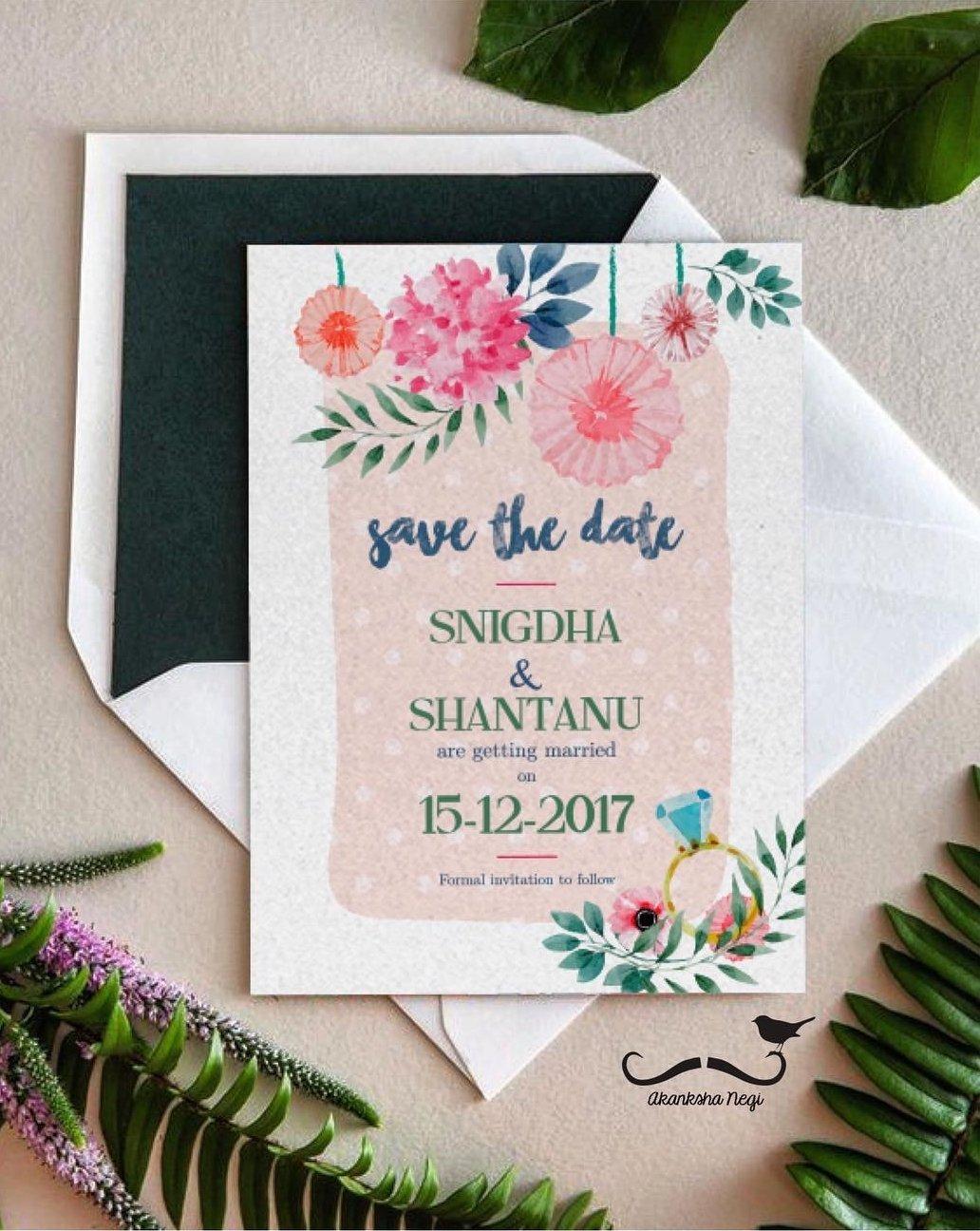 Adobe InDesign is a desktop publishing and typesetting software application produced by Adobe Systems. Adobe Indesign is more professional software that has plenty of tools and features to help you create designs that are tailor-made according to your needs.
If you are tech savvy and can easily get used to working on proper design software, Indesign will give you the best results.
What you communicate through your wedding invitation card says a lot about the wedding to the guests that you have invited. An extra effort or a more personalised approach in designing a wedding invitation is always appreciated by the receiver. It shows how much the wedding means to you through these little details.
Getting a wedding invitation card made by professional vendors can cost a steeply exorbitant amount and the end product is likely to be very generic and ordinary. In such a case, it is better if you can put in some time and effort from your own side and create a wedding invitation card design that is more special to you and has more meaning attached to it.
In today's times, there are so many new apps, software and tools that offer many easy to use templates, design inspiration and other convenient features that can help you in designing the perfect wedding invitations even if you are a beginner at designing. We hope that this list of online invitation card maker free gives you some inspiration to help you get started!
One thing you can't do on your own – take stunning wedding photographs! Get in touch with our photographers here!