The 7 of the Best Places to Get Free Online Wedding Invitations Designed Just as Per Your Taste
With everything at a wedding becoming grander with time, the evolution of e-invites is the only cost saving concept that has emerged in the last few years.  Free online wedding invitations have made the entire process much easier.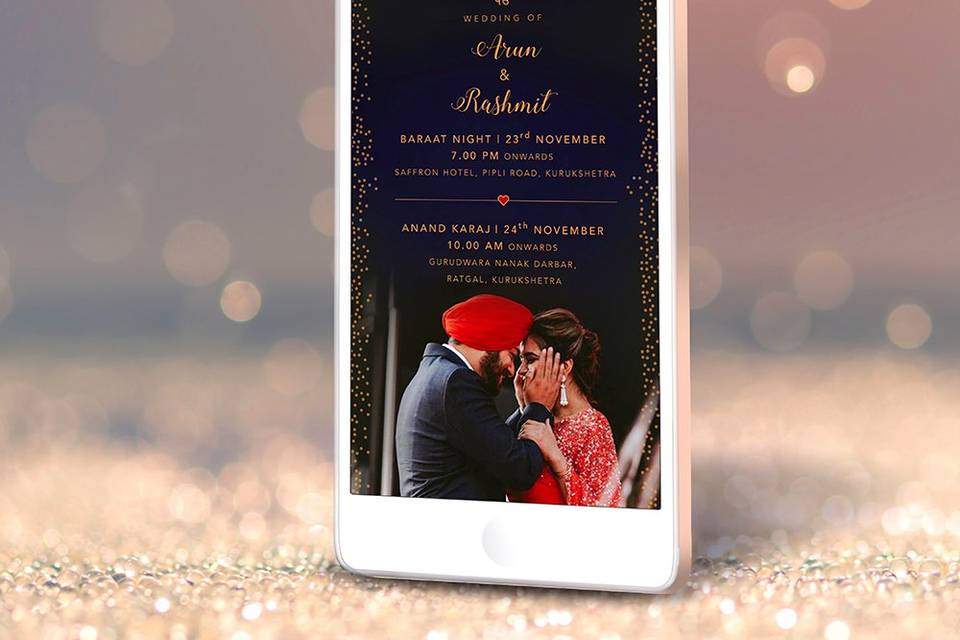 The wedding industry in the current times has the largest market size with a projected annual growth rate of 25-30 per cent. While there exist all pocket sizes in it, the fact is that each passing year is only adding to the madness and scale of Indian weddings. Is there any scope for cutting down expenses or taming down the efforts?
Well, there most definitely is. With e-invites and wedding invitation templates being the current trend, people also understand how inconvenient and waste of paper and environmental hazards that the physical wedding invitations have been. Although many families still believe in getting physical copies delivered with gifts and sweets to their friends and families, others believe in taking the more trending route to get quirky e-invites designed digitally.
While there are my websites that can help you design your e-invites, we suggest you give free online wedding invitations a try and design something as per your own taste. Wondering which websites offer to design free online wedding invitations? We've done thorough research to give you a list of websites that are worth trying.
1. Colourful Designs by DesignWizard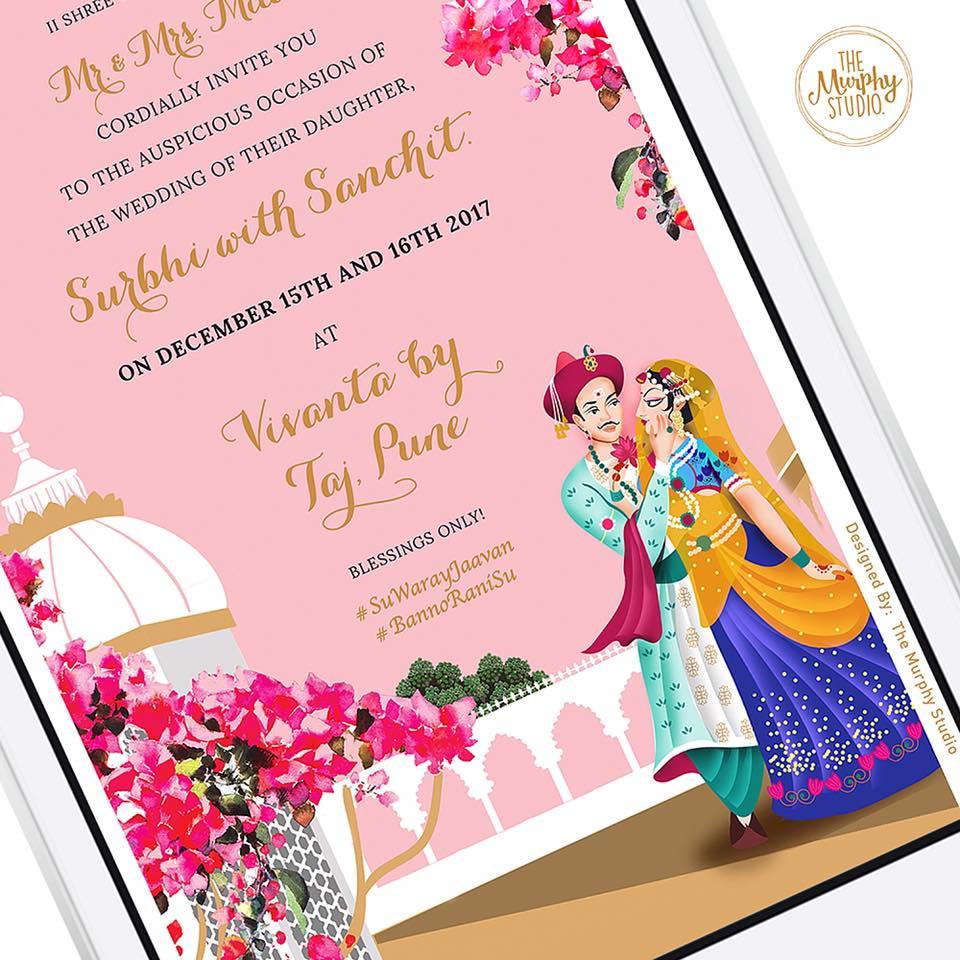 Design Wizard is a website for free online wedding invitations that give special emphasis on the colours of an Indian wedding. From reds and yellows to pinks and purples, Design Wizard makes sure that every template made out of their website turns out as colourful as Indian weddings itself.
It has over 1,20,00 templates for you to choose from and 1.2 lakh images that are available for your free online wedding invitations. With over 100 fonts, Design Wizard believes in creating high-quality content. So if you're looking for a traditional and authentic looking wedding invitation then Design Wizard is probably the right website for you to try your hand at designing or choosing the appropriate template.
2. Quirky Caricatures by Kards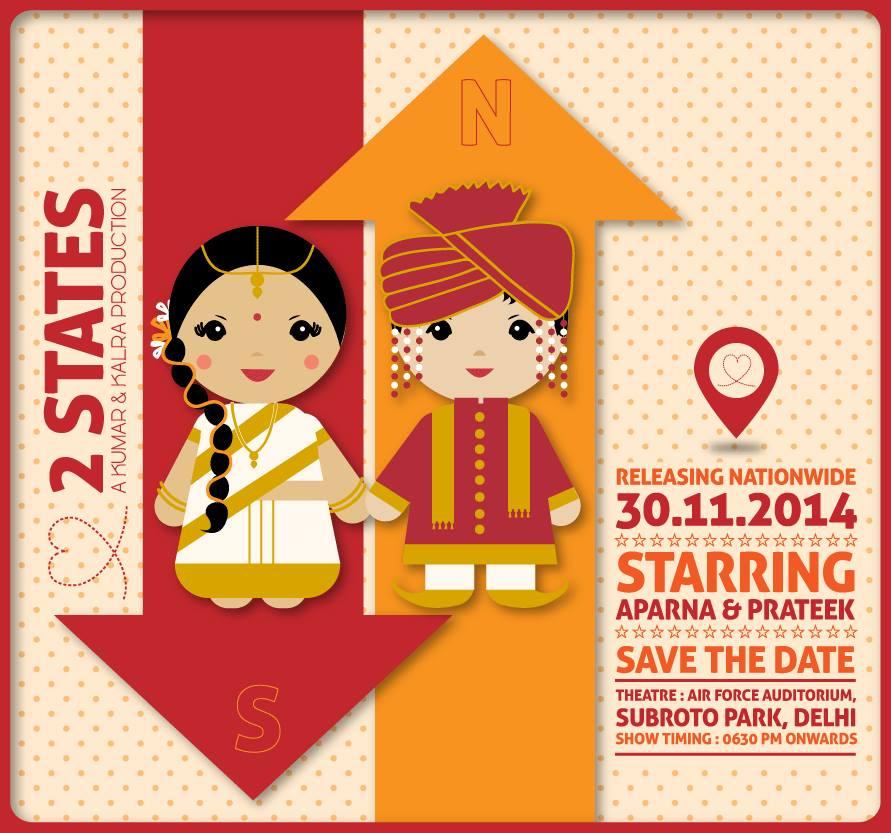 Kards is known to be a total game changer in this field. With quirky caricatures and authentic designs, the free online wedding invitations samples are worth a try. For those looking to go for something a little unusual and fun, Kards has both free samples as well as paid ones. The paid templates for wedding invitations range from ₹1,750-3,250.
They are simple but with a spunk that makes it stand out from all the other players in the game. From Bollywood touch to cultural references, Kards is everything you'd want in your free online wedding invitations. So go online now and check it out immediately.
3. The Yoovite Fuss-Free App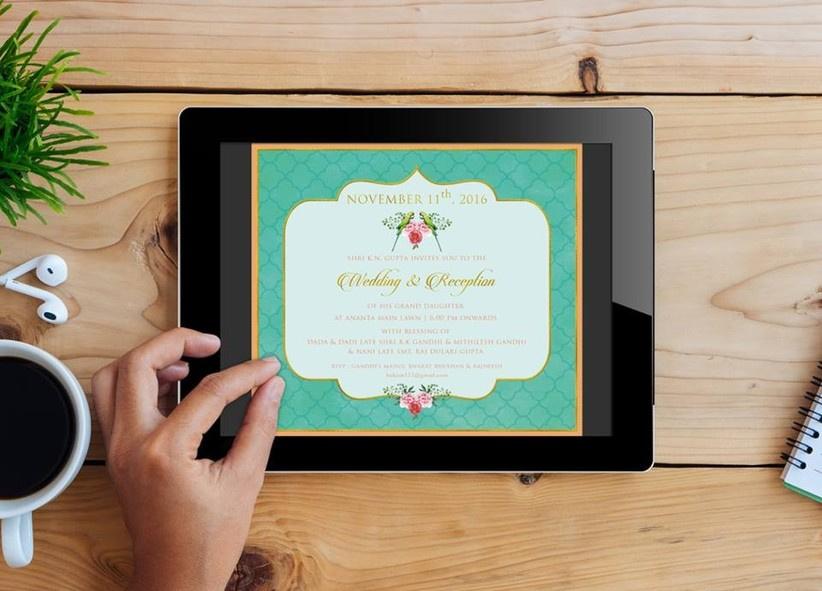 Yoovite doesn't just help you design free online wedding invitations, but also sends them and manages RSVPs on your behalf. Isn't that great? That's almost like saying that you saved the money while also saving so much effort. Just download the Yoovite app and make everything fuss-free. Yoovite also allows you to customise free online wedding invitations with your own photos to give the invite a totally personalised feel.
There is also scope for you to use your own ideas, colours, and background and font choices, after all, it is your wedding invite and everything must fall in line with your expectations.
4. Top Quality by Wedding Wish List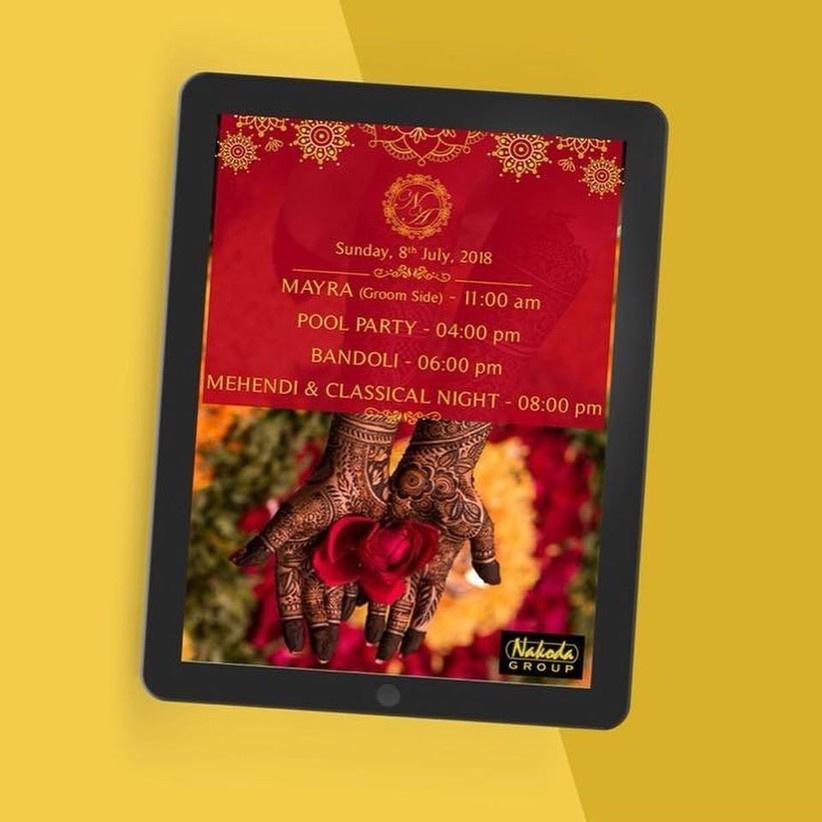 Image courtesy: Yashdeep Infographics
One of our top favourites in the category, Wedding wish list focuses on the ulterior motive of going paperless, and that is what we instantly connected with. Apart from that, its designs, free samples, as well as templates have authenticity as they have been inspired by real wedding images. From Indian wedding backgrounds to rituals and traditions, you can see a blink of an Indian wedding in all its designs.
The ideas of free online wedding invitations in the Wedding Wish List website are not just refreshing but also very high quality. They also try and incorporate elements from your personal story or add a touch of a niche by featuring small romantic poems or verses. If you wish to make a statement with nothing but the best then Wedding Wish List is the right place for you.
5. The Worldwide Known Evite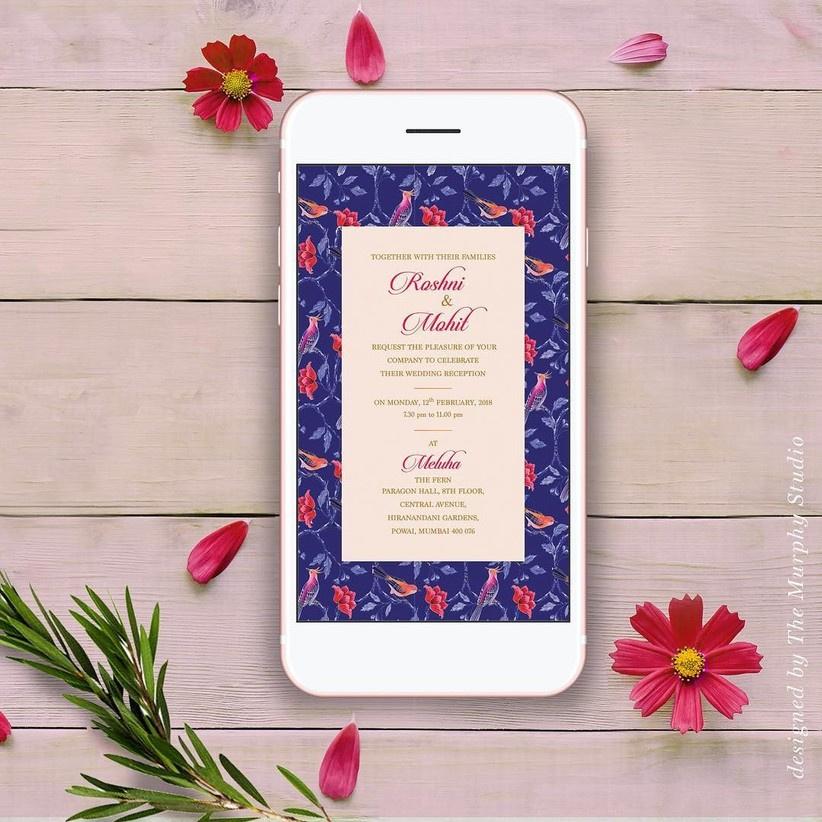 If doing it the traditional way is not your taste, then Evite is the right place for you. Evite is one of the world's leading digital platforms that believe in celebrating the togetherness of a couple. Their designs are classy and timeless and unlike any other traditional free online wedding invitations that you have ever seen.
If you're looking for a westernised concept for your wedding invitations and just want to have a little fun with the designs, then Evite can give you all that and much more. They are customer obsessed and believe in the concept of getting all their 'what ifs' to life. This means everything that you thought is now possible in your free online wedding invitations with Evite.
All you have to do is fill in the details of your event, or add a personal touch to your wedding invites by writing a custom message for your guests. Evite also allows you to give your own creativity a shot with its DIY Invitations. Go ahead and test your design skills with Evite and impress your partner.
6. Go Paperless with Paperless Post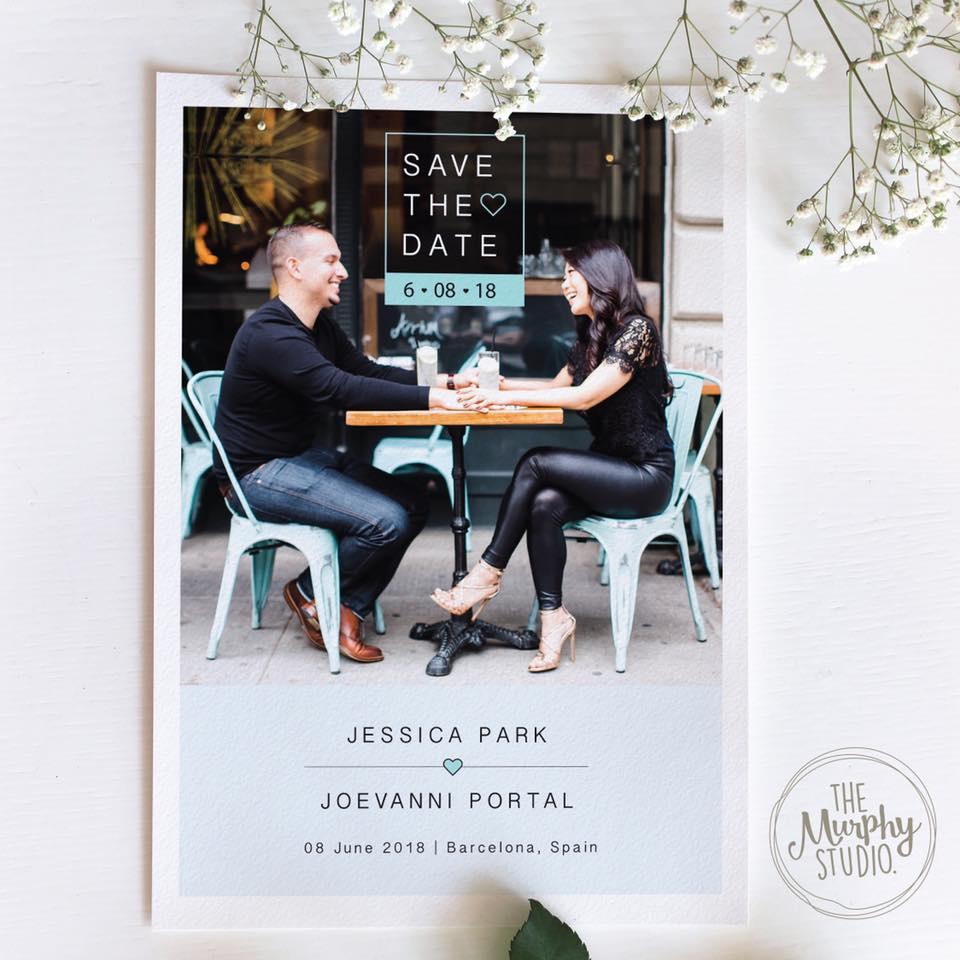 With millions of people using the Paperless Post technology to design free online wedding invitations, there is a wide array of templates and options if you wish to go the traditional route as well. They believe to have the best team around the world which shape the way they communicate with users and how users communicate with their website.
With high-quality design samples and culturally rich and satisfying choices, Paperless Post is one of the top user-friendly websites in our ranking as well.
7. Cover All Regions with DesiEvite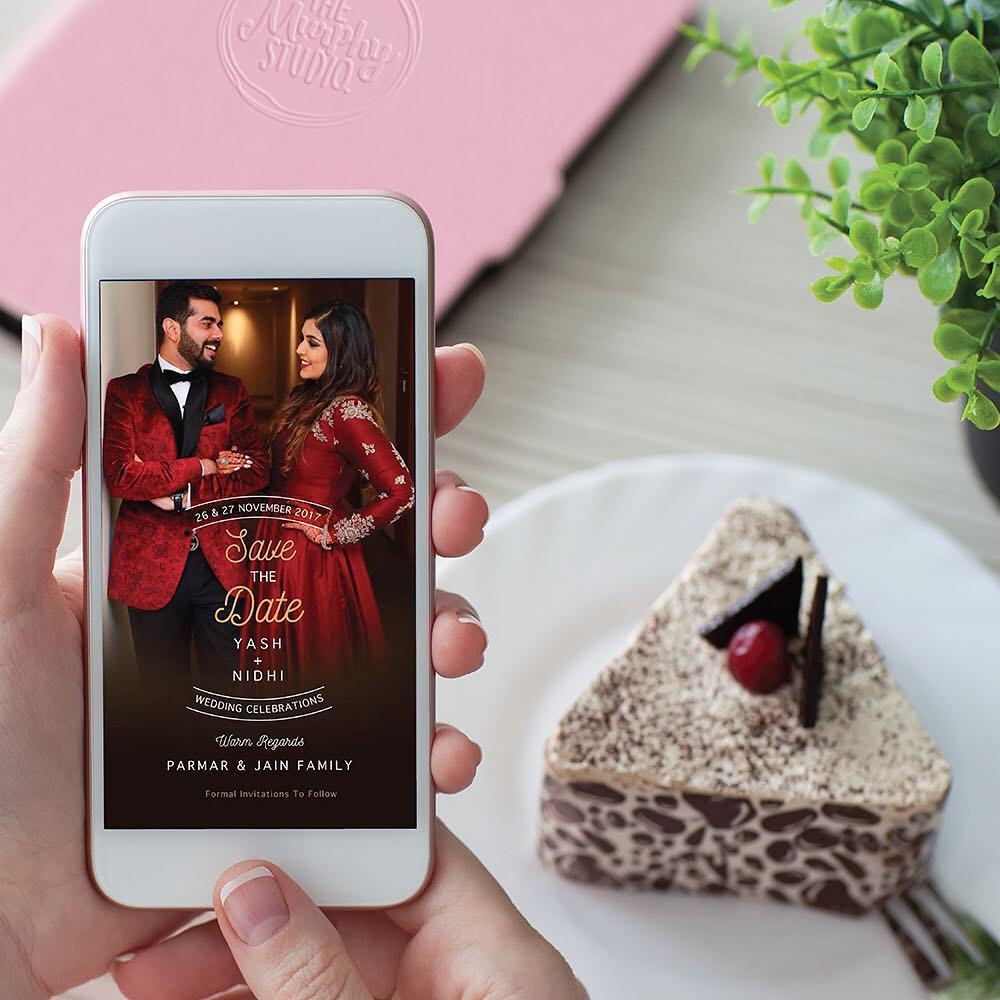 Last but not the least on our list is DesiEvite that gives you a major benefit of multi-lingual fonts. In a country like ours, where language changes every few kilometres, DesiEvite has fonts in the language Tamil, Marathi, Hindi, Gujarati and more. So, if your grandparents or parents weren't thrilled with the idea of going for free online wedding invitations, it is time you impress them with DesiEvite samples.
Their designs are simple and their focus is to keep the e-invites as clutter-free and to-the-point as possible. All those wanting a subtle design with a cultural touch, the DesiEvite website is definitely what you're looking for.
For all the couple choosing digital e-invites over a physical invitation, we know how important the design of the e-invite is for you. Our free online wedding invitations websites will make sure that your e-invites are nothing less than what you had expected it to be while also saving you lots of time and money.
The key to choosing the right free online wedding invitation is to know what you want beforehand. This will also make sure that you are not confused after looking at the different options available. After all, most people get married only once, and we'd hate for you to be not satisfied with something as big as your wedding invitations.
Would you like to go check out free online wedding invitations for yourself? Tell us in comments which website according to you is the most user-friendly.