Book Your International Honeymoon Packages for These 8 Surreal Locations
There's nothing quite like a honeymoon. And the trip is immeasurably better when its an international one. To cater to this fact we present to you some fabulous international honeymoon packages at desi prices.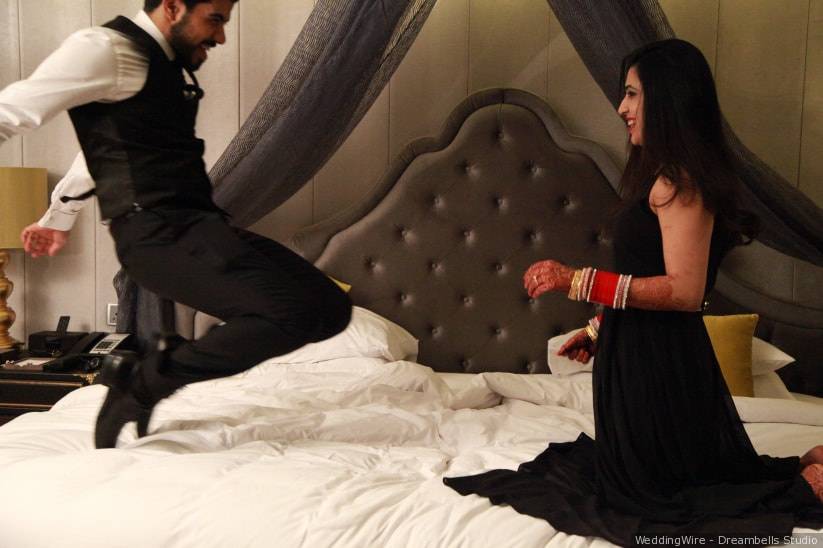 Once the hassle of the Big Fat Indian wedding is over, the much-awaited honeymoon period begins. It is time to unwind, let your hair down in the social sanctioned lazy vacation with your significant other. If you are tired of the overcrowded and jam-packed honeymoon spots of India, turn your gaze outside the country. International honeymoon packages are not only glamorous but also afford an escape from ogling uncles and Sanskaari aunties. You and your partner can enjoy each other's company in a foreign location that is free from the dust and pollution of your city. International honeymoon packages are thus lifesavers that appeal to the young in love newly married urban couples. Listed below are 8 mind-blowing international honeymoon packages for the globe-trotting lovebirds.
1. Nice, France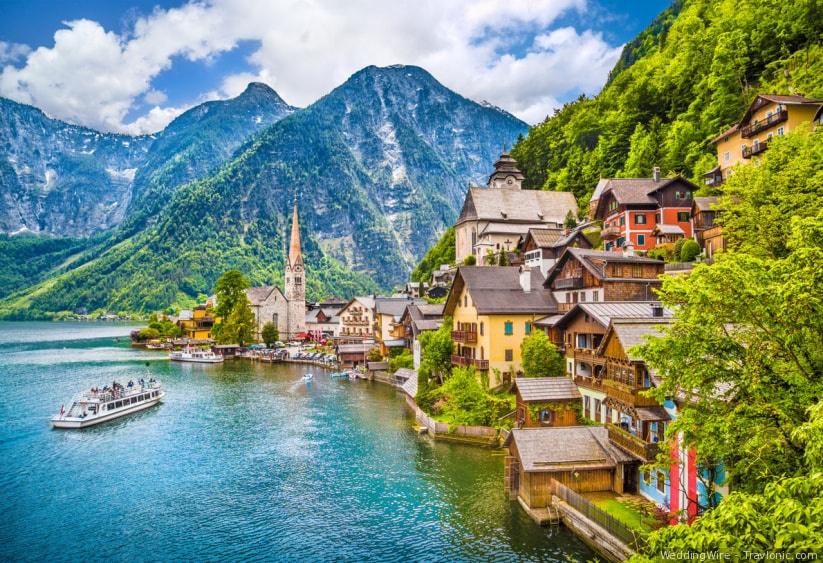 The French are known for art and romance, so it is extremely fitting to fly to France for your honeymoon. Located in the south of France, Nice is a luxurious holiday spot for the elites of the world. International holiday packages include wine tasting, a visit to the Castle of Nice, the Museum Matisse and French Riviera for 4night and 5 days. Hotel Nice Beau Rivage provides excellent modern accommodation. This is suitable for couples who like the finer things in life and wish to relax on their honeymoon. An international honeymoon package for Nice will be around ₹1.5 lakh or above.
2. Thailand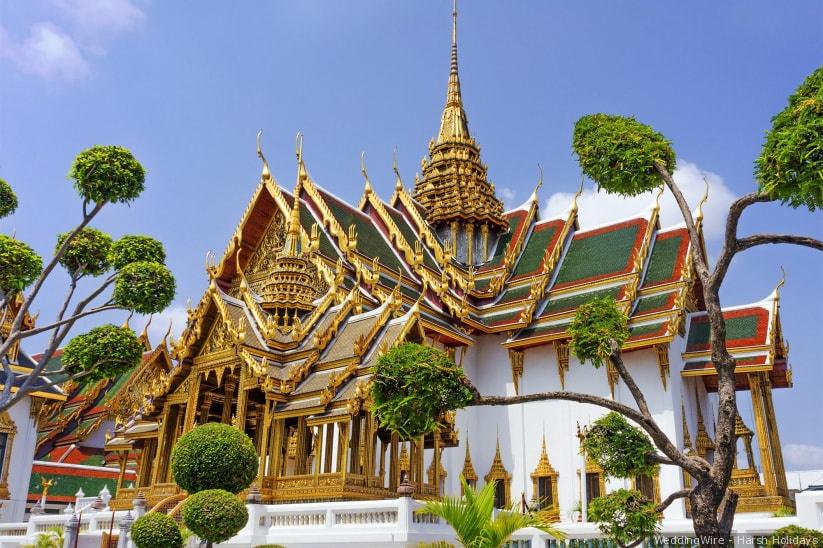 For couples who enjoy exotic locations and tropical weather, Thailand offers a stunning location for a honeymoon. International honeymoon packages include couples Thai massage, complimentary meals and beverages. For 4 nights and 5 days, you can indulge yourself in Park Royal Penang resort. Phi Phi Don is a great beachside location for wedding shoots with its crystal clear azure water. Thailand offers an affordable escape at packages from ₹20k.
3. Amalfi, Italy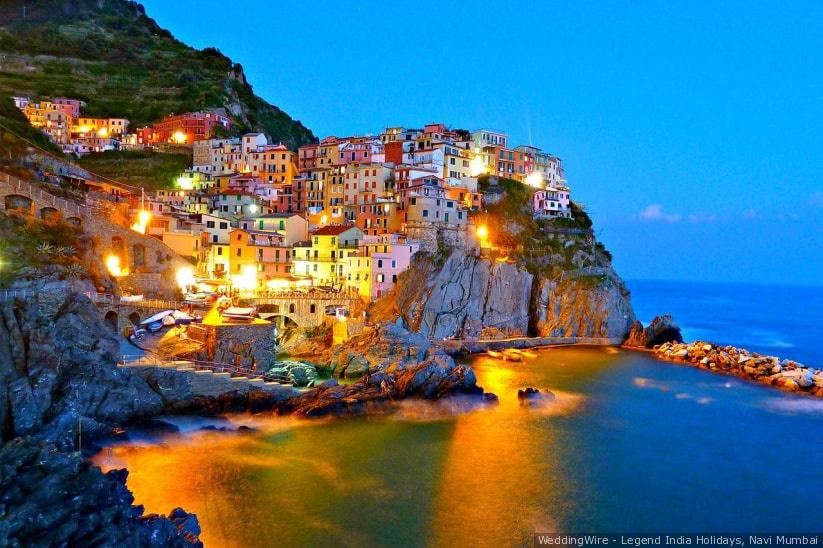 Another idyllic honeymoon spot in Europe, Amalfi is a coastal town in Italy. For 3 nights and 4 days, enjoy cooking classes, a visit to Saint Andrew's Cathedral and Cloister of Paradise. Amalfi is a heavenly location that can be reached by taking a train to Salerno from Rome. Regular flights take off from major Indian cities to Rome for ₹17-20k. Enjoy the seaside view from Hotel Fontana without burning a hole in your pocket. Splurge on the mouth-watering world famous Italian cuisine and bask in the sunshine. A budget of ₹60-80k would be needed for an international honeymoon package in Amalfi.
4. Sri Lanka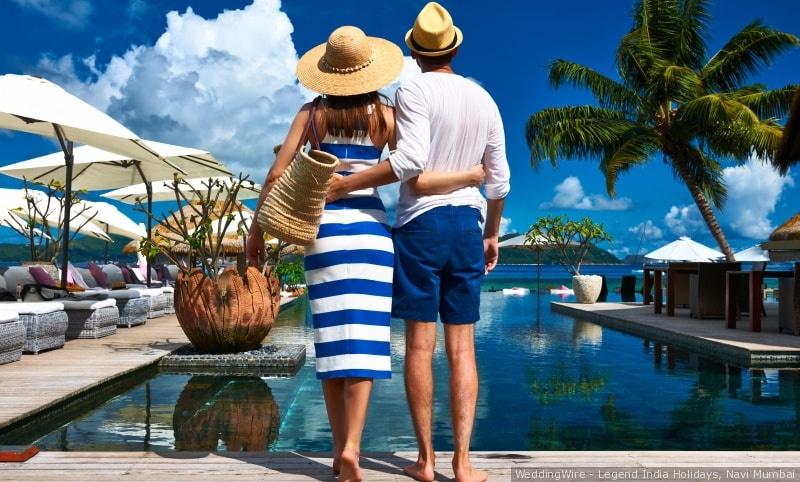 The southern country provides budget-friendly tourism and blue waters to couples looking for some vibrancy in their honeymoon. An international honeymoon package for 5 night and 6 days will set you back ₹15-20k. Flights run from major Indian cities to Colombo for as low as ₹3k. Enjoy hotel stay and complimentary meals and visits to Bentota, the city of Golden Beaches and immerse yourself in Buddhist spirituality.
5. Vietnam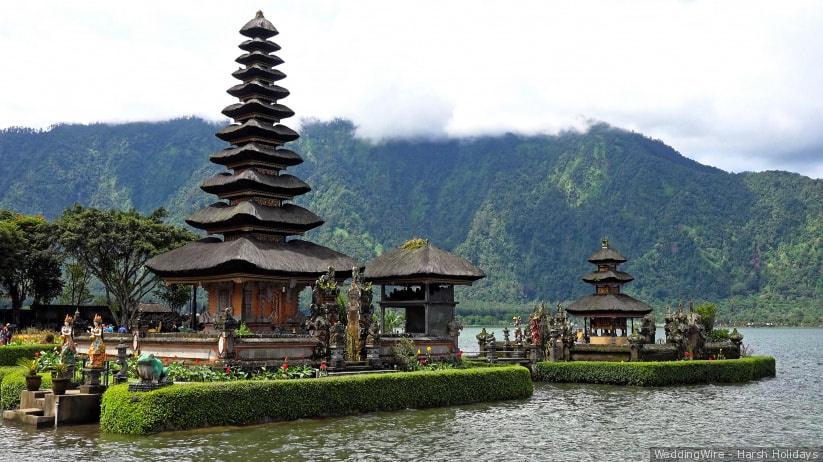 Another pocket-friendly lover's paradise, Vietnam is perfect for the adventurous couple for 5 days and 6 nights. A budget of ₹30k would be needed for an international honeymoon package to Vietnam. Enjoy the unique culture of Vietnam through the historical town of Hanoi, excursions through the green spaces, and sumptuous seafood. Places included in the itinerary are the Temple of Literature and One Pillar Pagoda among others.
6. Dubai, United Arab Emirates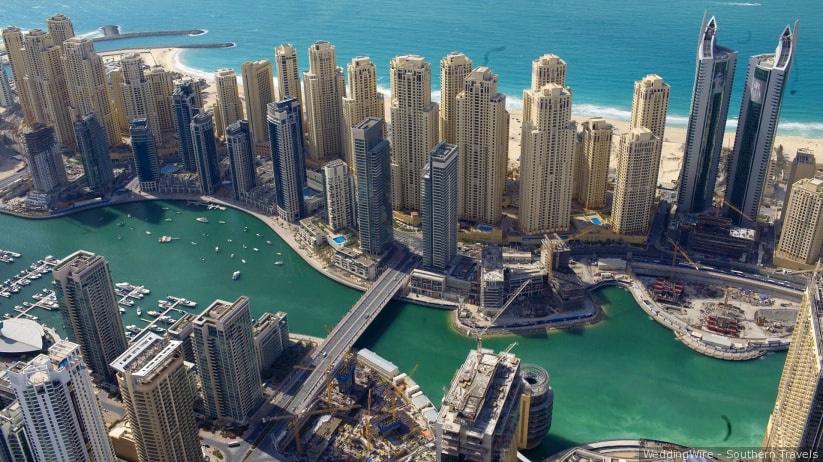 An opulent location for the top one per cent of the world, international honeymoon packages in Dubai come in various budgets. Flights to Dubai begin from ₹5k and an international honeymoon package can be booked for ₹20k. For 3 days and 2 nights, relax in the lap of luxury in the most gorgeous urban paradise. Enjoy desert safaris and feast your eyes of the luxurious architecture of the city. Budget hotels like Delmon Palace Hotel can be booked for ₹2k making it a financially viable vacation for the economic couples.
7. Zurich, Switzerland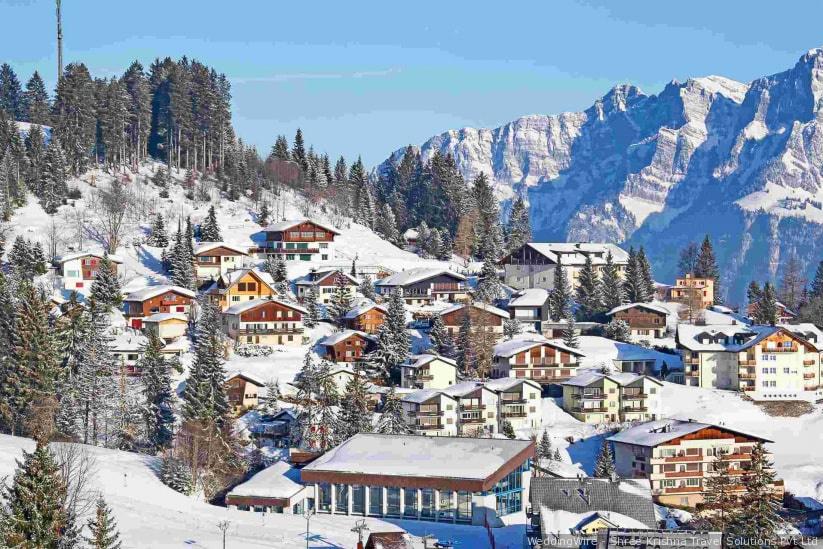 A picturesque spot for romantic lovers, international honeymoon packages in Zurich offer incomparable scenic vistas. A popular choice of Bollywood filmmakers, Zurich is now a common vacation spot for Indian couples who want to enjoy their own love stories in this heavenly abode. All-inclusive international honeymoon packages begin from ₹1 lakh for 6 nights. Check out the Opera House, visit the lakeside village of Morcote for a wedding shoot and indulge your taste buds with the famous cheese fondue. Direct flights from Delhi begin from ₹20k.
8. Bali, Indonesia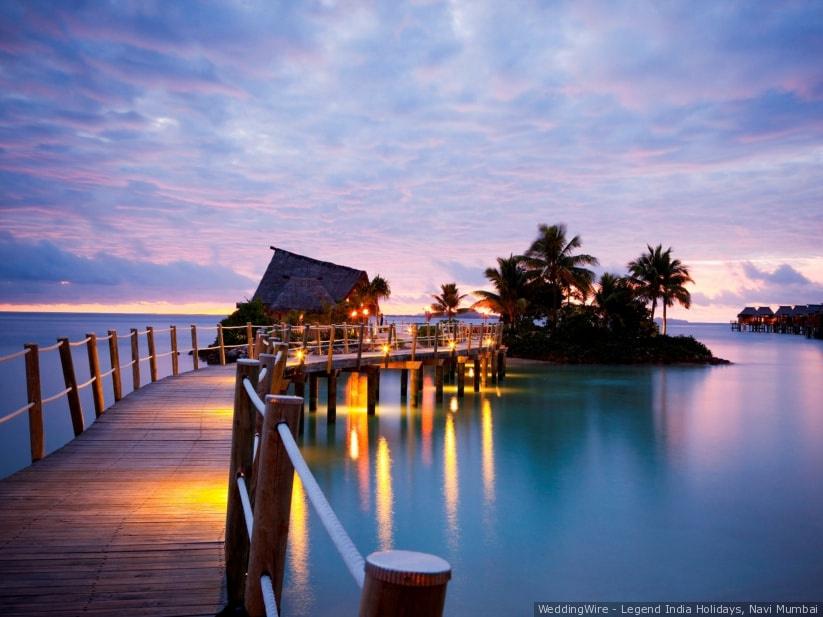 For the beach bums and sun lovers, Bali provides an excellent international honeymoon package. With flights starting from ₹7k, 4 nights in this Indonesian paradise can cost you ₹20k. Soak the sun in Kuta and Jimbaran beach and flaunt your beach body in the azure island. Explore the exquisite coral reefs, surf or just laze around the beach with your partner.
These honeymoon packages are sure to make your first post-nuptial trip a special memory for a lifetime. So what are you waiting for, go ahead and pick one or more!
If you liked the list share it with your significant other and don't forget to add your dream destination in the comments below.