The Untold Story of Indian Wedding as Seen by the Dapper Grooms
Everything in an Indian wedding is all about the bride. Right from what's she going to wear to where she's going to get her makeup done from. And in between all the hoopla, the poor groom gets sidelined. The grooms' words, not ours!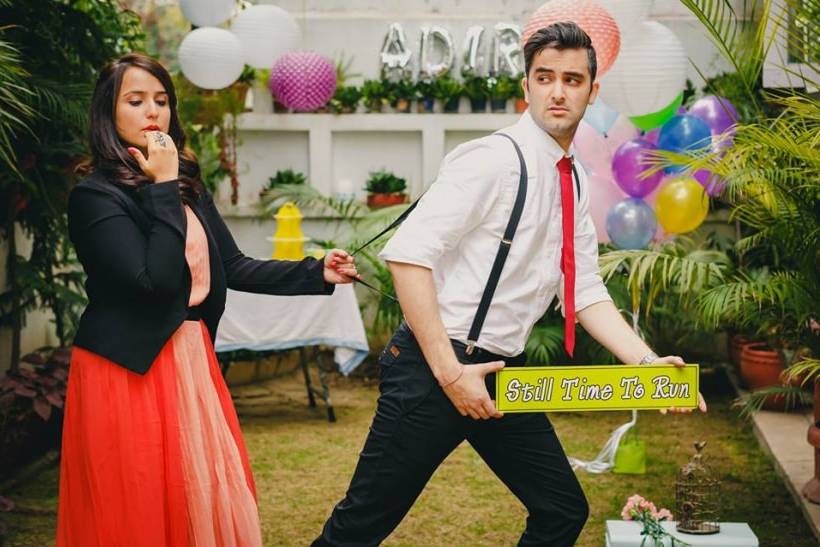 He's working in the office, he's working at home. And while you go for your pre-bridal spas and therapeutic sessions, he's busy planning your honeymoon trip. Yet, he manages to look dapper on his D-day only to be devoid of the compliments he'd rather receive. Yes, we're talking about the groom at a big fat Indian wedding and he's finally spoken!
While the wedding is the grandest and biggest celebration of your lives, it is for both the bride and the groom equally. The bride gets most of the attention, be it from her family, her friends, or even the groom himself, while the groom is the unrecognised centre of attention on his big day festivities. While he takes care of the technicalities of the planning and organisation of various wedding events, the bride can just sit back and relax for her fairytale to happen.
No one thinks much about what the groom is doing (except a couple of his buddies on the pre-wedding parties), even though he also spends his share of time at the salon and puts a lot of effort in getting ready. After all, it is his big day, too! So we spoke to a few of them, who got hitched just recently. While some say that they feel like "they've been invited to their own wedding," others manage to ask a very tricky question, "why is it always about the bride?" Let's hear the story and their truths of the real grooms themselves about Indian weddings.
1. All about that lehenga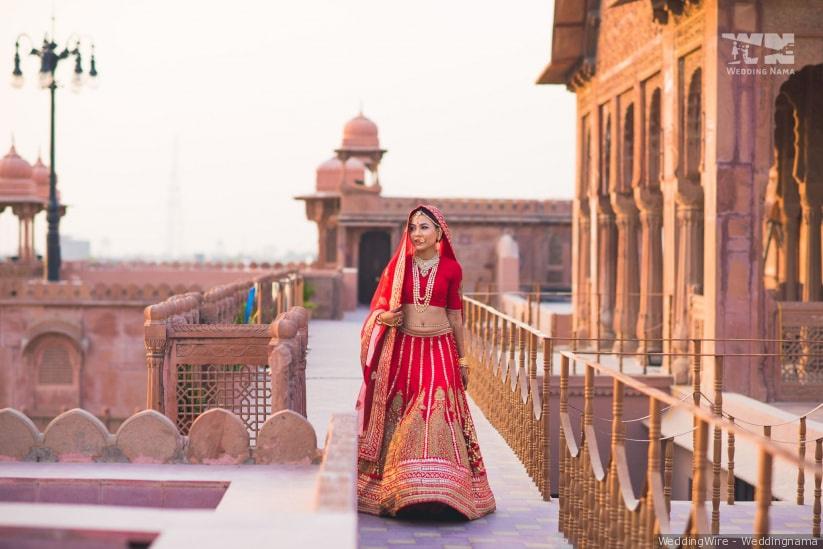 "After we got engaged and the date of the wedding was finalised, what everyone at my home kept talking about was where to get my wife's lehenga from," says Naman Khanna, who recently had his big fat Indian wedding. He says that it was only one month prior to his wedding day that he finally managed to go out with his family for his wedding shopping! Everyone seems to talk about only the bride's lehenga, don't you so so too? While the bridal lehenga is the focus and centre of attention for most of the guests and family, wedding sherwani for the groom should also be the point of discussing and shopping excursions.
2. Where are our compliments?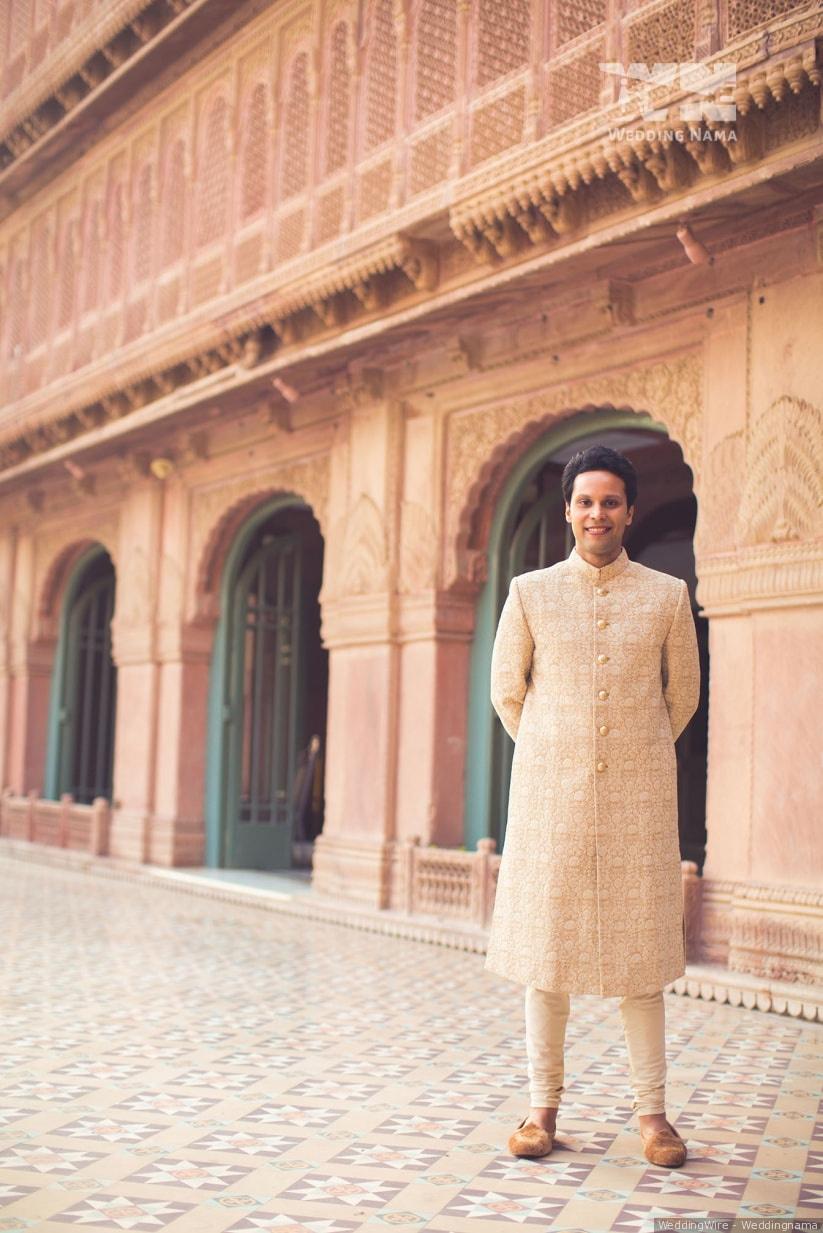 Ask the newlywed Vinayak Sharma about how he felt on the day of his big fat Indian wedding, and he says "insecure!" No, we're not kidding. "I dressed up really well on my wedding, yet no one complimented me once. I kind of felt a bit insecure. Everyone who came to congratulate us kept on telling my wife how pretty she looked. While she looked gorgeous, I looked pretty dapper too!" Now you know where to balance, folks! While they clean themselves up pretty good especially on their wedding day, they too deserve some compliments coming their way.
3. "We just stand like a tree next to the bride"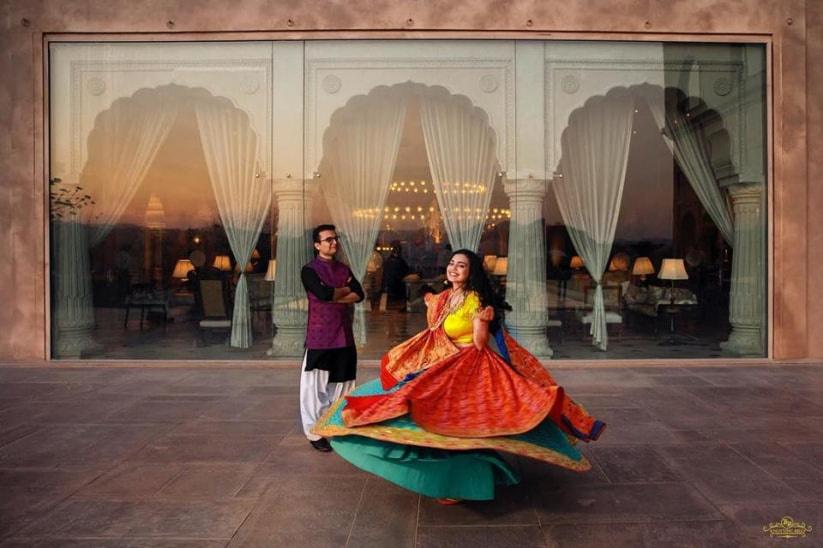 "When you're at a pre-wedding function or at the big fat Indian wedding itself, you can't help but focus only on the bride." Naman tells us that he felt no less than a 'tree' at his wedding since people were only talking about his bride's jewellery, clothes, bridal makeup, Chura and everything else that was only related to her. "I felt like I've been invited to my own wedding!" Every element that goes into the perfect bridal experience is definitely the talk of the whole Indian wedding, the groom might feel a little left out during his own wedding festivities.
4. Photographers' focus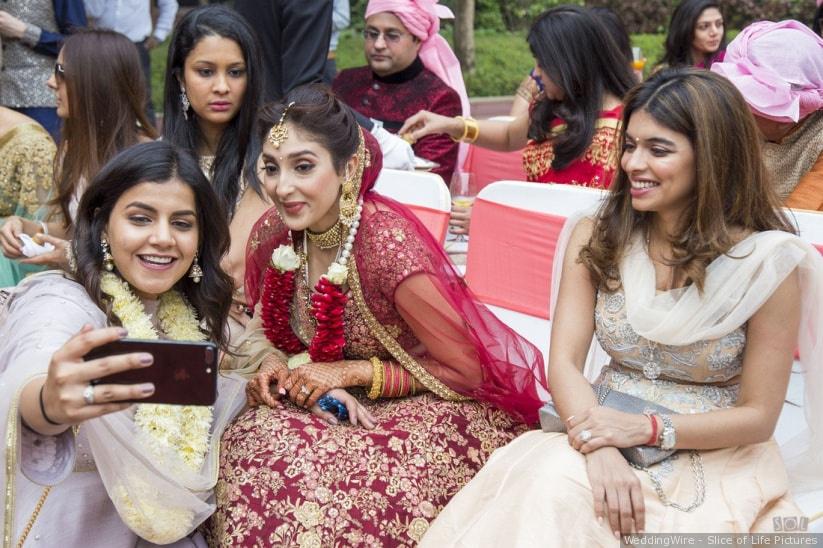 For Vinay Malhotra, who got married three months back, the one in 'focus' of not only the guests but also the wedding photographers was the bride. "I love getting clicked, it's not just a "girls' thing." So at my big fat Indian wedding, the most annoying thing was that even the photographers hell-bent bent on clicking the bride. I mean, they clicked us together, of course, but why can't the groom have his solo shots clicked too? Obviously, the photographers clicked me when I asked them to, but only a few shots for the sake of it."
Solo shots aside, Vinay also told us that when the wedding album came, he found that whether it was during the Pheras or the Jaimala, the focus was on his wife. "She was in every frame, I am not even kidding. I know my wife is beautiful, but hey, it couldn't hurt to be the focus at least in pictures. It is not only about the bride!"
5. Working at your own wedding? Been there, done that, say Groomies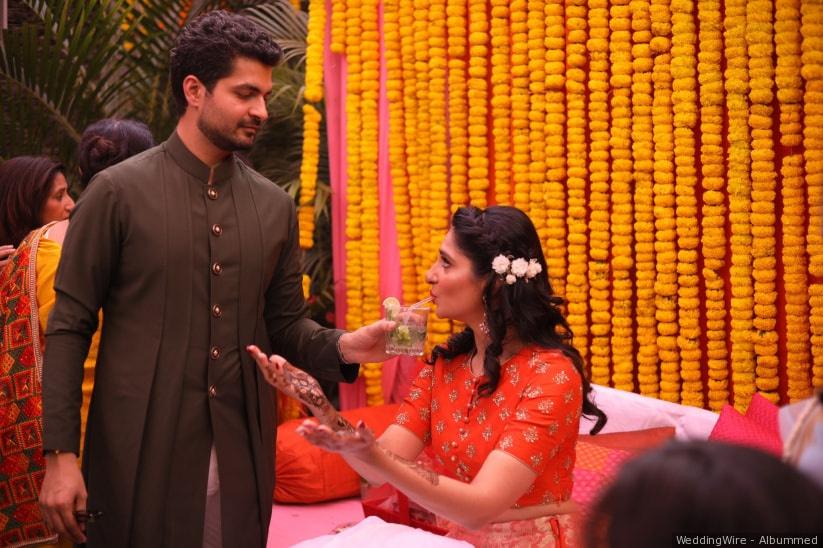 While the bride is expected and asked to not move an inch, and every member of the family is at her disposal, 24x7, the situation is a tad different for the grooms. Vinayak tells us a lot of the work at his own wedding was done by him. "Nope, no special treatment for us. I even went out to the market when we ran out of sugar for serving tea to our guests!" The groom has to be there to take care of the planning and organisation elements that go into each of the wedding festivities, while the bride can enjoy each moment of attention that she gets.
6. What work-wedding balance?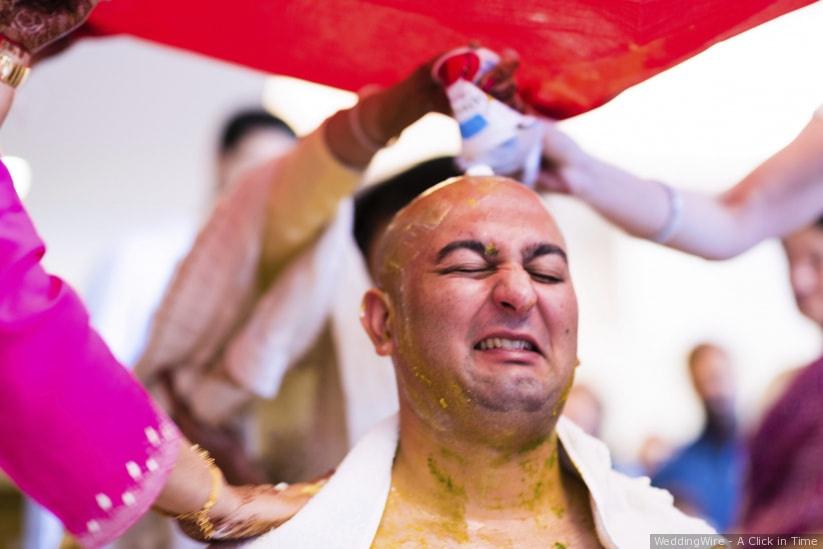 Anyone would want to take their minds off of work, especially when they're getting hitched. But as per the grooms, the boss wouldn't leave them alone, except for when it was a Sunday (because of, course). "My boss would say, 'Come on! What do you have to do anyway? You just have to get dressed and reach the venue. It is the bride that has all sorts of work at a wedding.' It used to be so annoying. I know he's partially correct, but that doesn't mean I don't get to have my leisure time. There's a honeymoon you have to plan, and you need a whole lot of approvals from your wife for that - what place we'll go to, where we'll stay, what will be the budget, so on and so forth. Who would want to end up looking like a stress ball on his own wedding day?," says Vinay.
7. Bracing for the life that awaits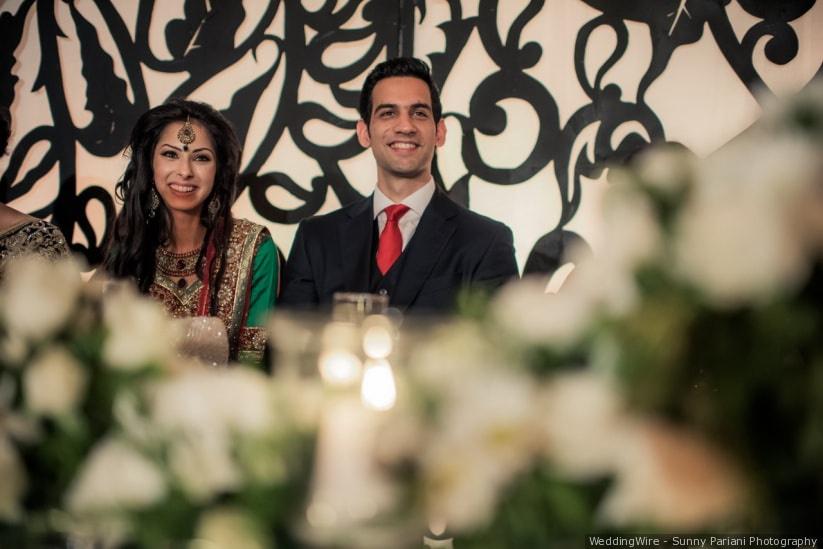 While the grooms say they're very considerate of the fact that the bride's life completely flips over when she gets married, they also have to face a whole new set of responsibilities.
"Let's just bring to spotlight the biggest change in our lives - being sandwiched between the wife and the family! Obviously, my wife is also my friend, so she would come and talk to me about any problem at home. She couldn't say it openly, because well, impression! Same was the case with my family members, if not anything, the phrase, 'Wow, hmm, you've changed after you got married,' is enough to send you on a guilt trip you were not meant to take", says Vinayak.
8. Getting ready for Sasural Ka Satkaar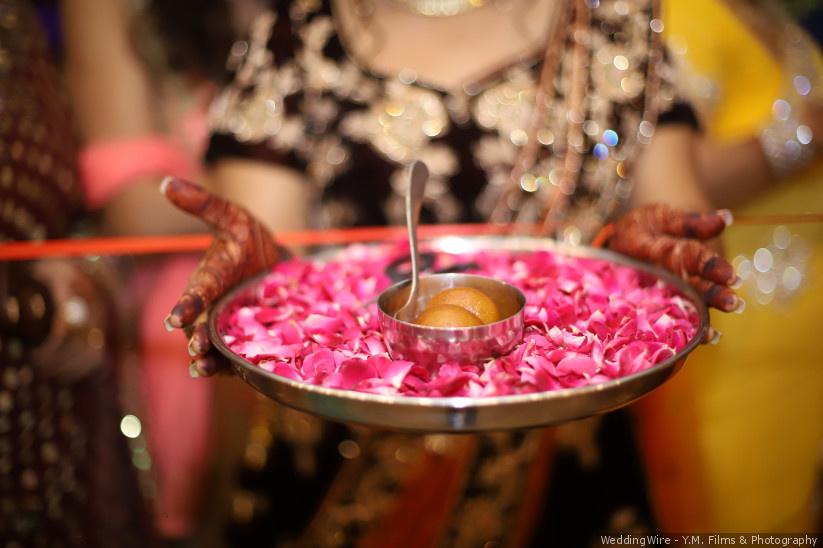 A curious aside to the Indian wedding? The groom begins receiving all the attention after he's part of the family. In fact, Jamaai babu becomes the sole focus of the bride's family, especially when it comes to taking care of his meals. "Every time we go over, it's always 'Beta ye Khaa Lo, Beta Ye Toh Lo, Beta Kuch khaya Nahin'. I understand that it's a customary idea to keep us fed, but we're beyond our bellies too", says Gaurav.
And if this is just after your wedding, it would be a bevvy of feasts - from the parents of the bride, her closest relatives and those further off, close friends and acquaintances.
So, ladies, we hope you'd know by now that a big fat Indian wedding is not all about you. And now that you know exactly what a groom needs - a little noticing here and a little noticing there - make sure to compliment your man after you've walked down the aisle to him. He deserves it!
Any newly-weds or grooms-to-be, here? Why don't you share what all you've had to juggle during your big fat Indian wedding in the comment section below?