We Asked an Indian Makeup Artist 10 Faqs So You Don't Have to!
As a bride looking for an Indian makeup artist, you probably have many questions! We asked a legit MUA these FAQs! Read to know more!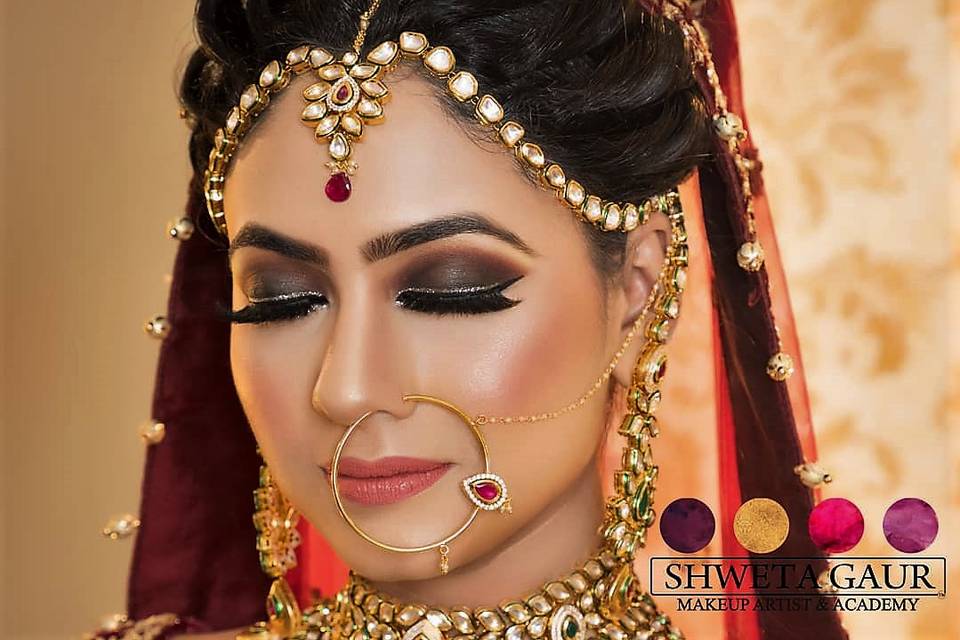 As a bride, you may have a lot of questions about how to go about finalising your Indian makeup artist, and what to expect from one. So, we spoke to a real makeup artist and asked her 10 of the most frequently asked questions!
Find out everything you need to know about booking an MUA now!
1. How long does Bridal Makeup take? Is it inclusive of the Hair-do?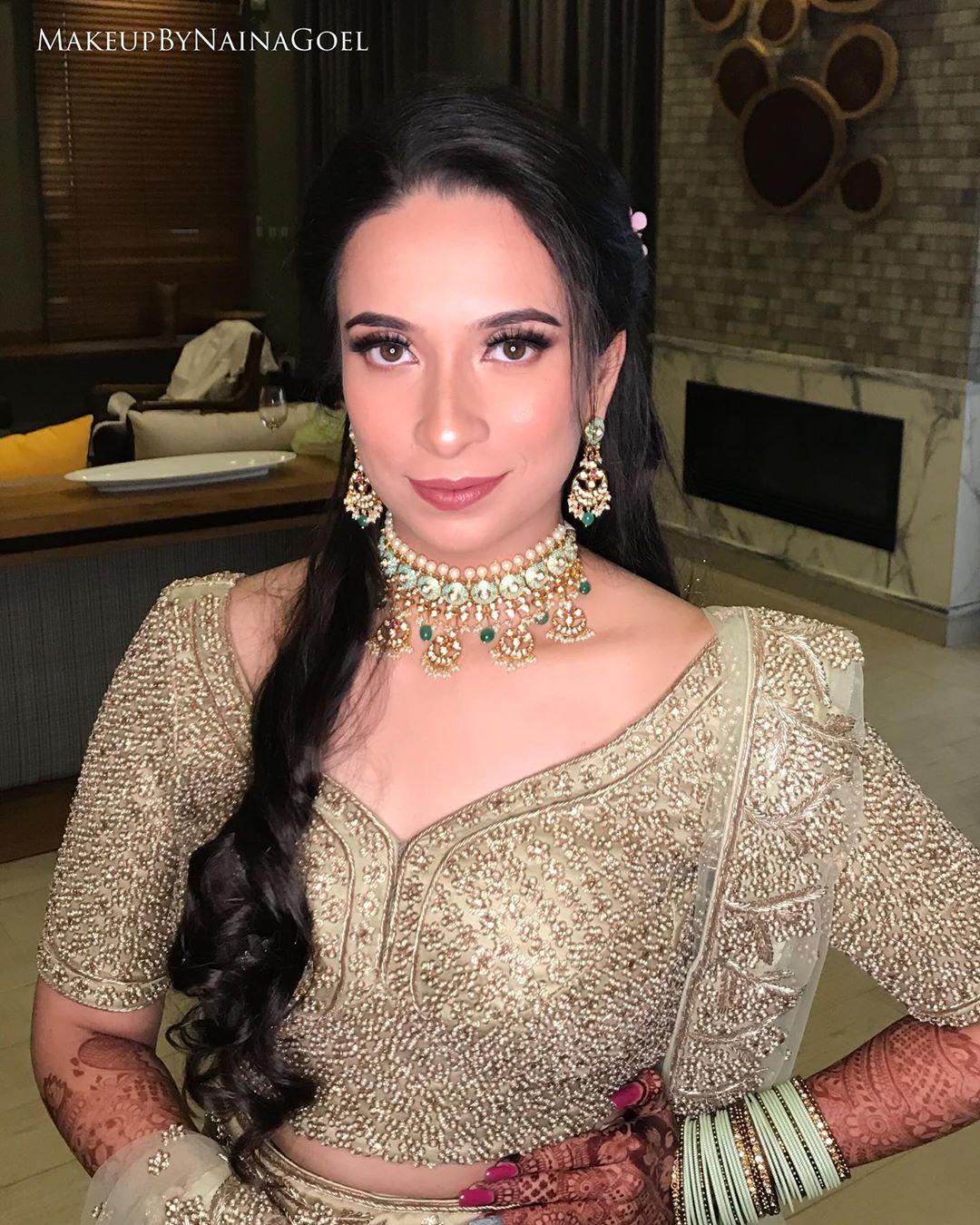 Well, a typical bridal makeup session takes about minimum of 3 hours, as has been observed by many Indian makeup artists, including the hair-do. It totally depends on what kind of makeup are you opting for. If you plan to go with an Airbrush makeup technique, it is comparatively going to take less time as compared with traditional makeup.
Traditional makeup includes using fingertips, brushes and beauty blenders, which takes a little longer than the Airbrush makeup. If you want to go with an advanced hair-do, that also takes more time than the basic ones because a lot more products and techniques are involved that the Indian makeup artist needs to deliver.
2. Is Traditional makeup better or Airbrush?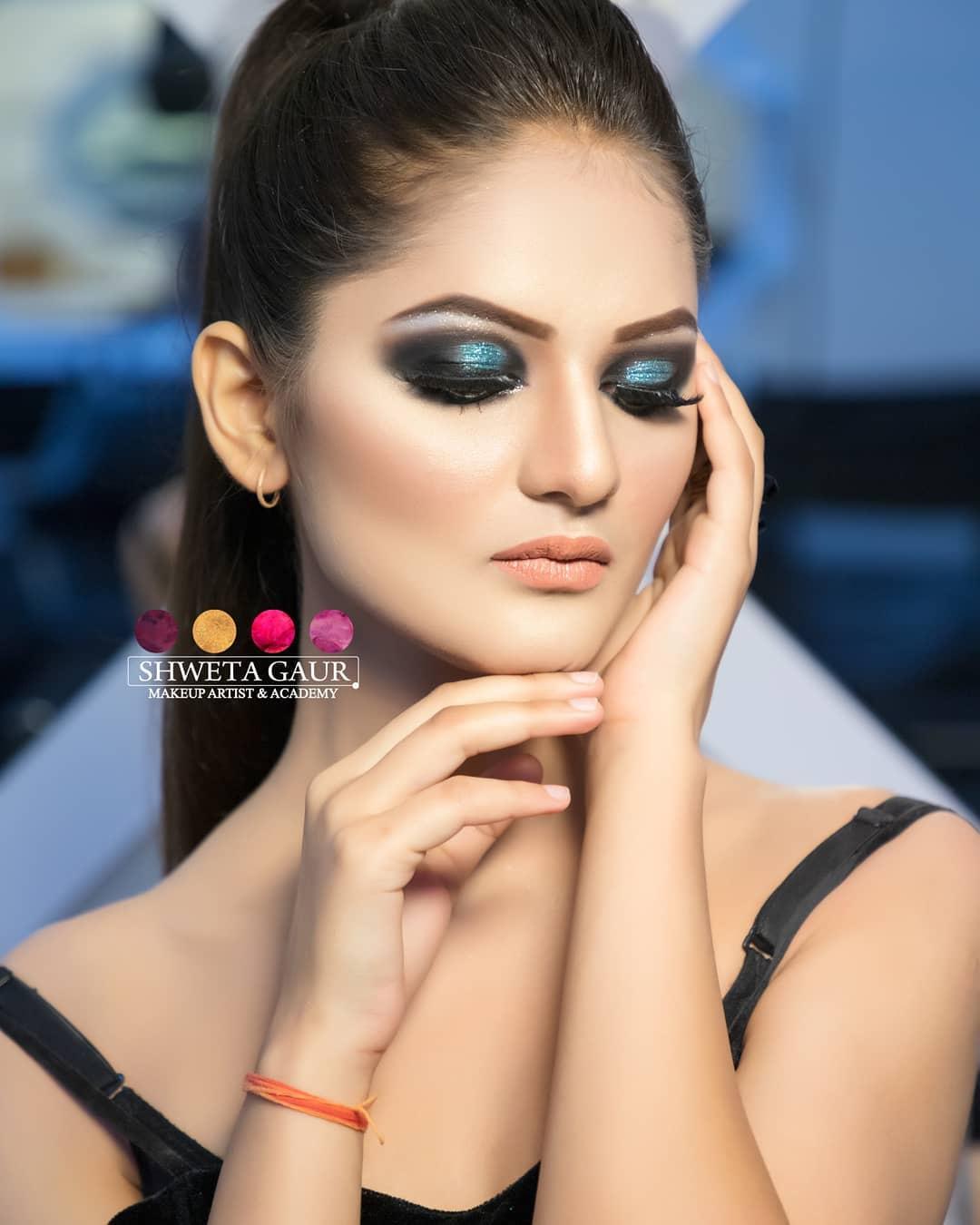 Both have their own pros and cons. Talking about the price, Airbrush is comparatively more expensive than the traditional one. But, it is also the speedier one. Not every Indian Makeup Artist is an expert when it comes to using the Airbrush gun, so make sure you go to a renowned MUA. It requires a lot of practice to be a pro at Airbrush makeup, whereas, you can risk it with an armature MUA when it comes to traditional makeup.
3. Are there any trials available for the day?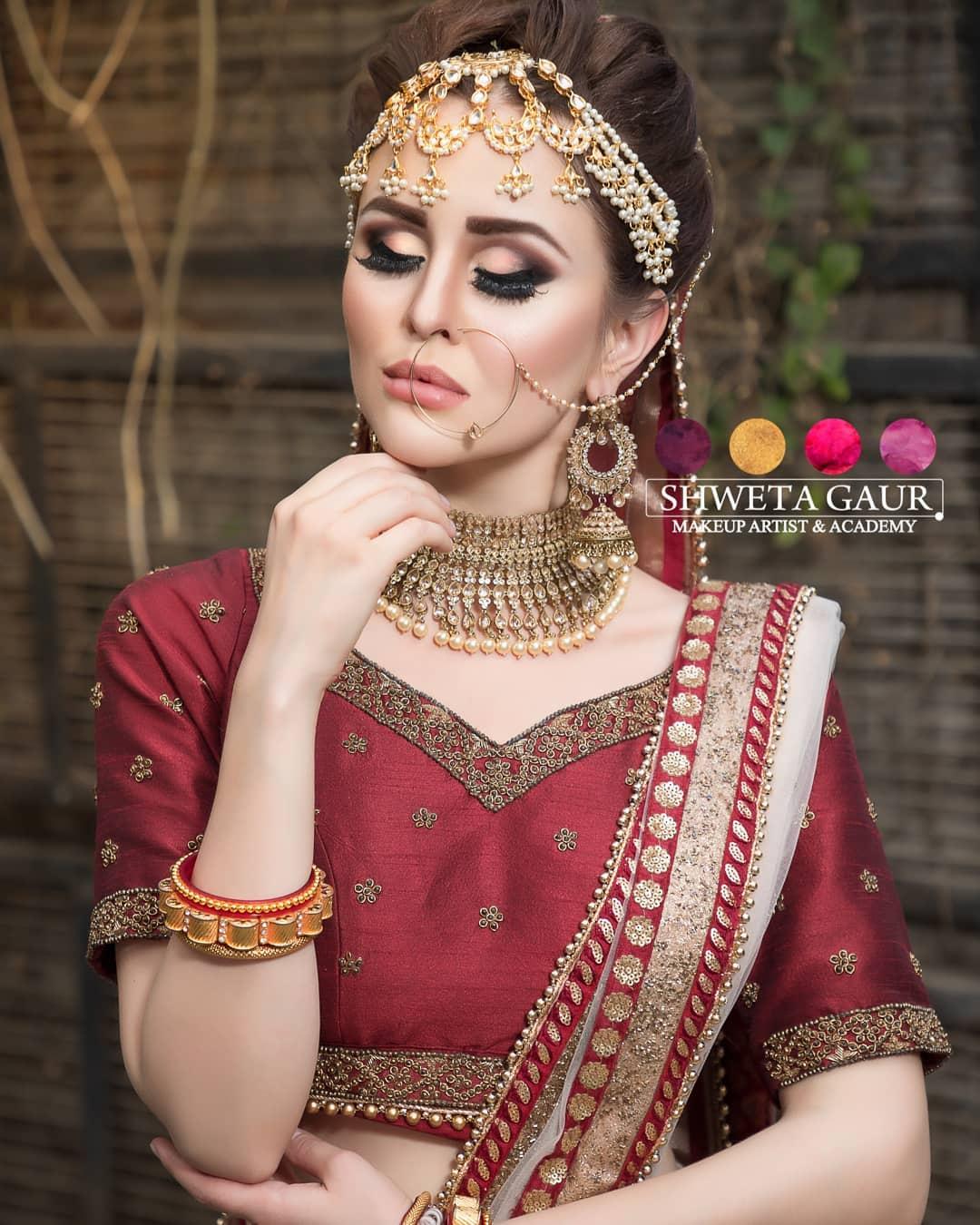 Yes, typically, an Indian makeup artist offers a trial where the agenda is to see how the product sits on the skin all day long. On the same day, you get to decide what look you are going to opt for. This trial session may or may not be paid. When you opt for a trial session, everything will be a breeze on the big day.
4. Any extra charges for advanced hairstyles? Do you provide hair accessories?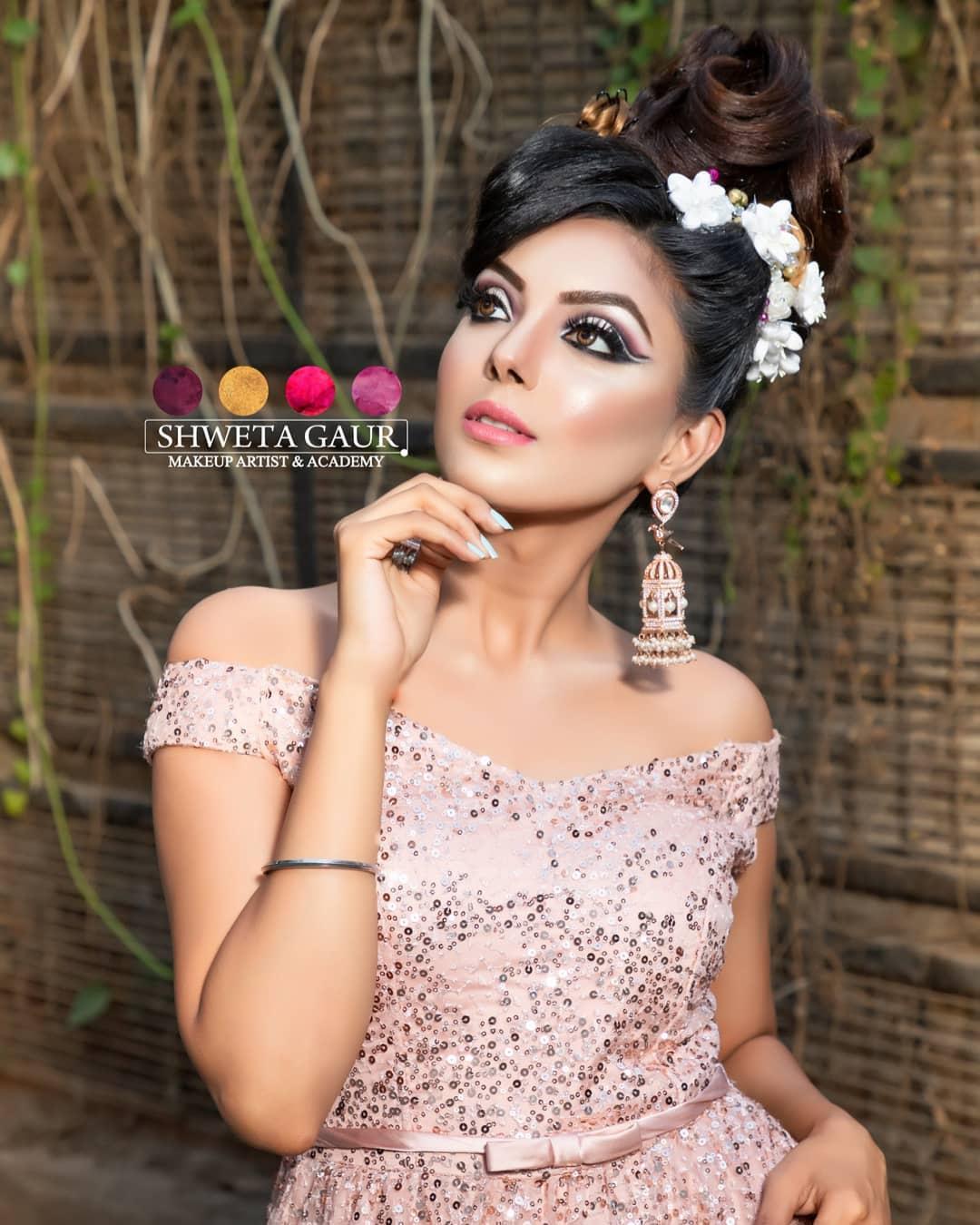 With the makeup, the hairstyle is an inclusive part. If you choose to go with a basic hairstyle, the price remains the same. Whereas, if you think of creating something exquisite, that might be chargeable. The trending modern hairstyles that have been setting social media on fire include advanced mermaid braids and intricate hair-buns. Accessories are usually included for the price, but you can also bring your own if you want to.
With the traditional attire or a gown that you choose to flaunt on your D-day, you can ask the Indian makeup artist to spin a wheel of magic with your hairdo.
5. What brands do you use? Will your products cover-up the tattoos?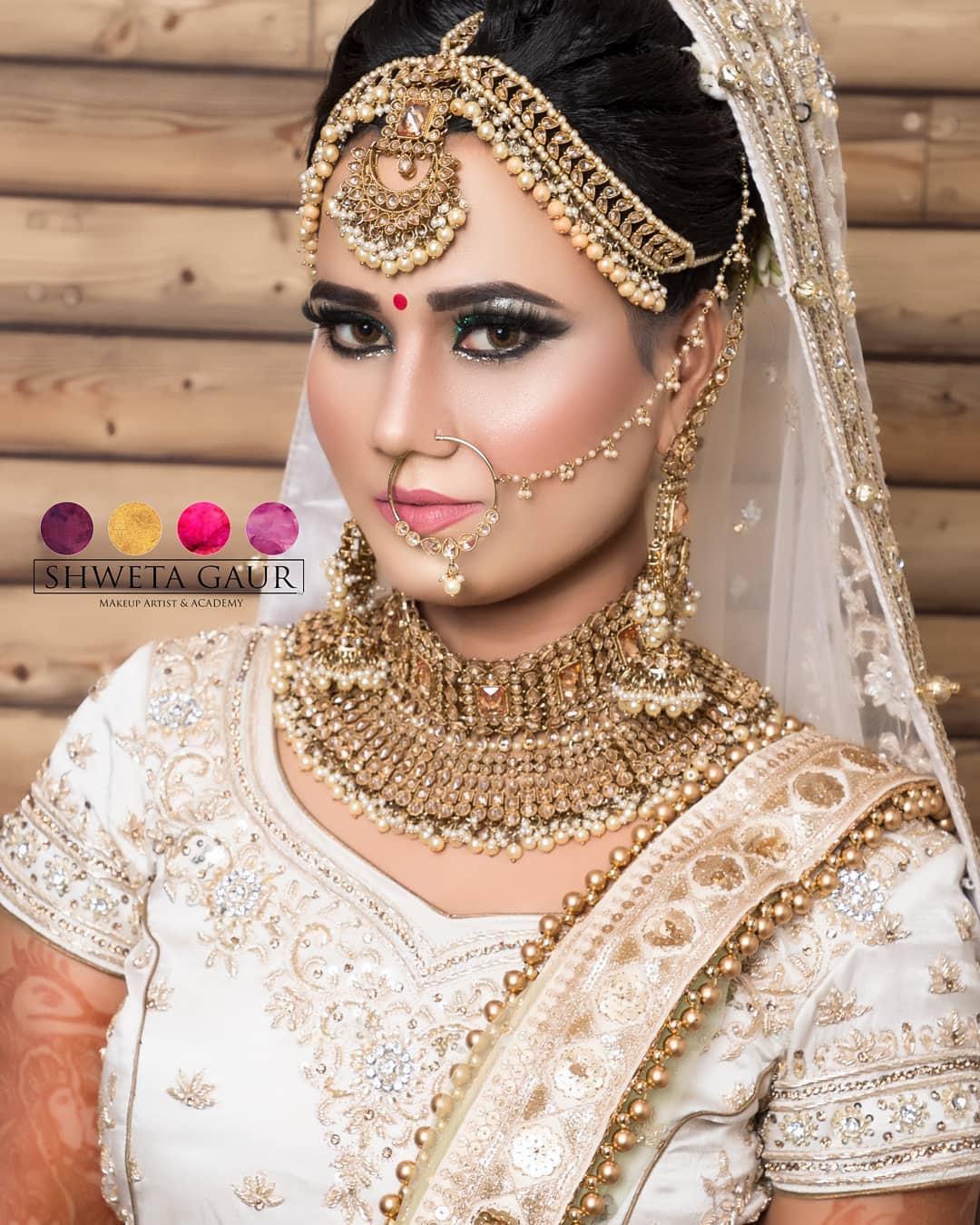 Every Indian makeup artist has a list of packages that they provide. They are usually divided into a drugstore and higher-end makeup brands. For your big day, you'd want to go with the higher-end products because, of course, the results are way better. Higher-end brands include brands like MAC, Estee Lauder, Huda Beauty, Lancôme, Inglot, Bobbi Brown, Laura Mercier, Makeup Forever etc.
All the above have a range of HD and high coverage foundations, and they may cover your tattoos to an extent.
6. How can I prevent my makeup from getting ruined by my oily skin?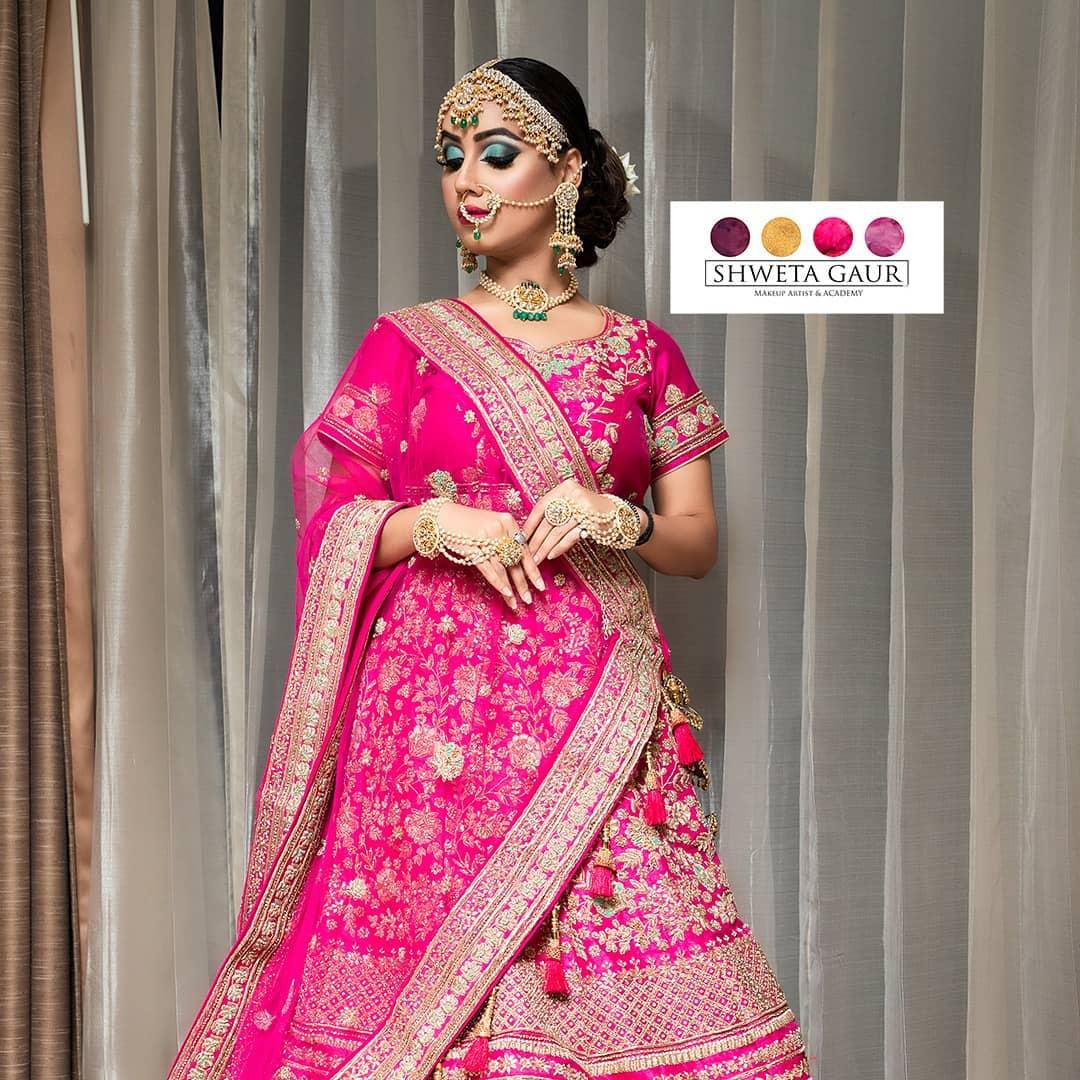 If you have an oily skin type and some major sweating issues, do not forget to carry a few blotting sheets or blotting papers. Blotting papers and wipes are easily available at any cosmetic outlet or a drug store too. If not that, then take a tissue paper and lightly dab it on your face. When you do that, ensure you are using a light hand as it can result in creasing on the skin. Also, spritz lots of makeup setting spray before you step out.
Beauty Tip: Carry the right shade of your loose powder or compact, and touch-up on intervals.
7. Are False Eyelashes included?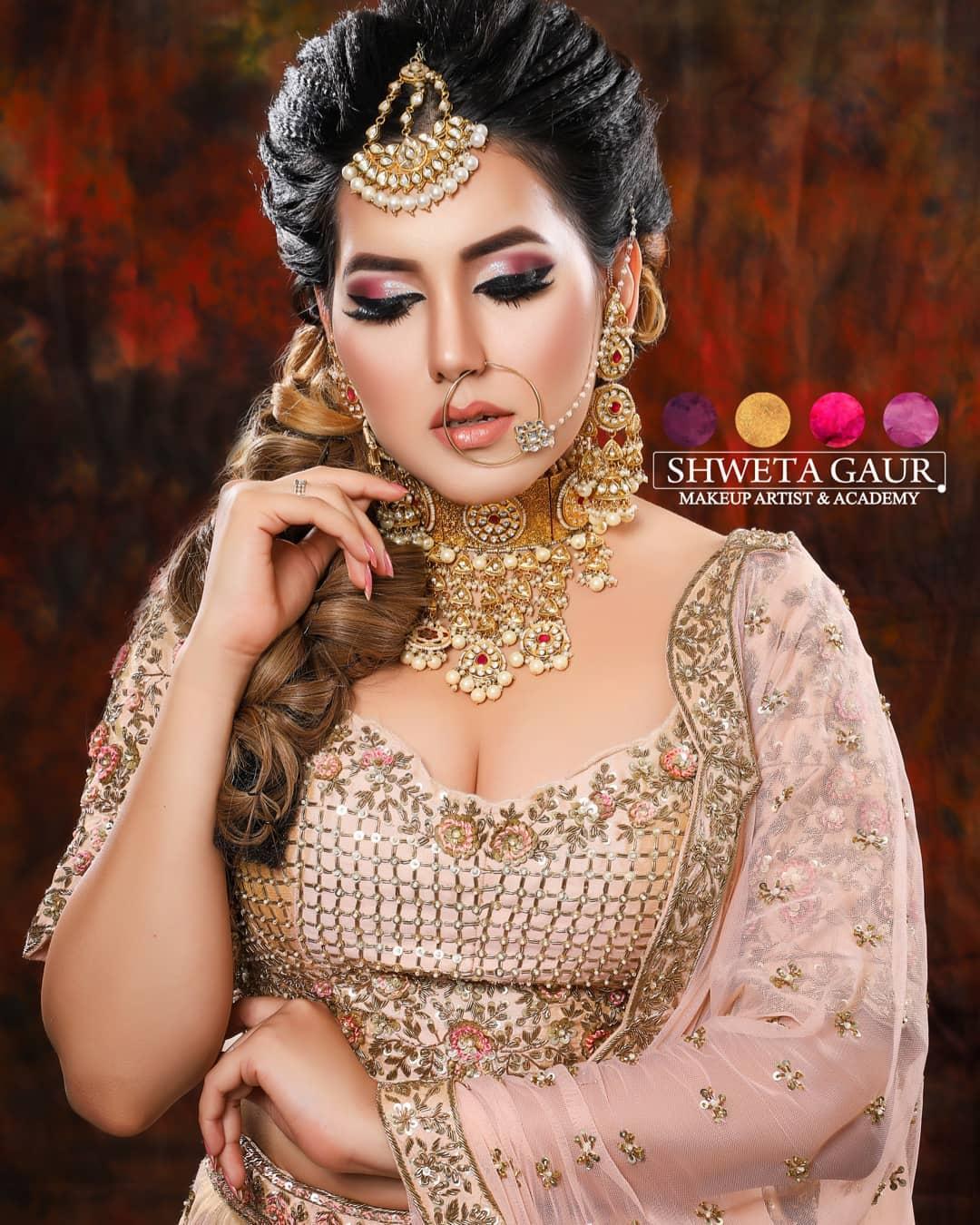 For brides opting for professional makeup by an Indian makeup artist, mostly yes. But if you are the bride's mother or sister who is accompanying her to the salon, this might not always be included in the package. You will have to pay an extra amount for adding those falsies. It also depends on the type of eyelashes you opt for, heavy, dense or long curls.
A few of the common ones are Mink eyelashes, Faux Mink eyelashes, Synthetic eyelashes and Silk eyelashes.
The shape of the lashes and the volume and length should be chosen keeping in mind the balance of your face shape. Do not go overboard as it can ruin the entire look.
8. Which Eye makeup will look good on me?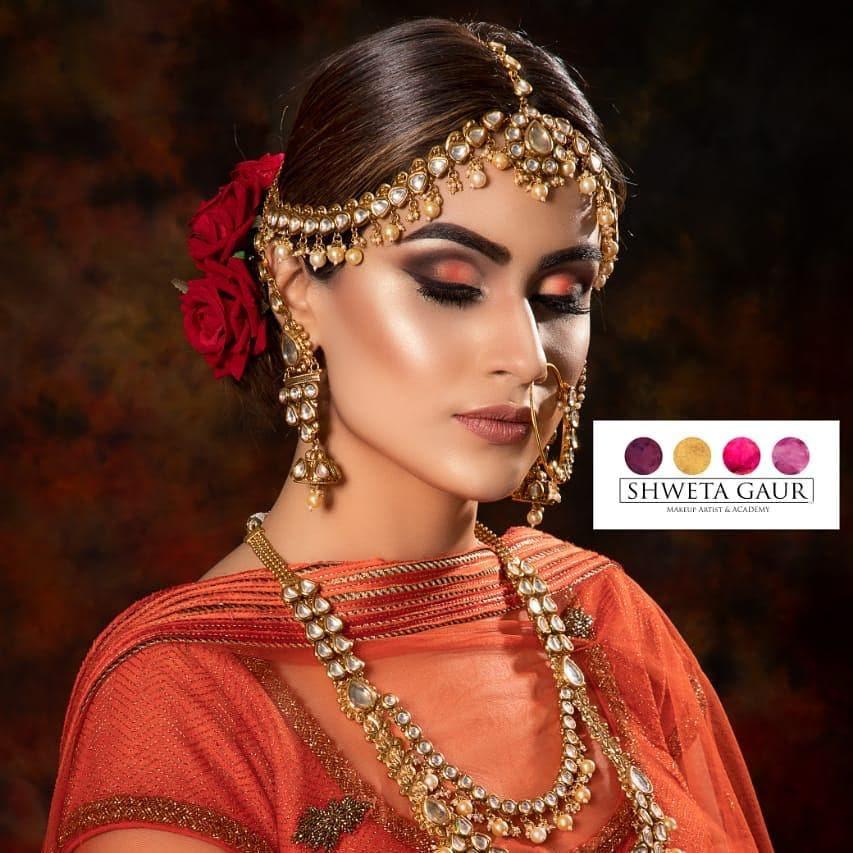 Eye makeup depends on the structure and shape of your eyes. Figure out which shape your eyes are - protruding, downturned, deep-set, mono-lids or hooded eyes. The eye makeup is always done according to the shape and size of your eyes. In addition, Kohl may or may not compliment your features, and you may clear that during the trial session.
Style Tip: Try Halo eyes – the look is in-vogue!
9. Will the MUA accompany me to my destination wedding?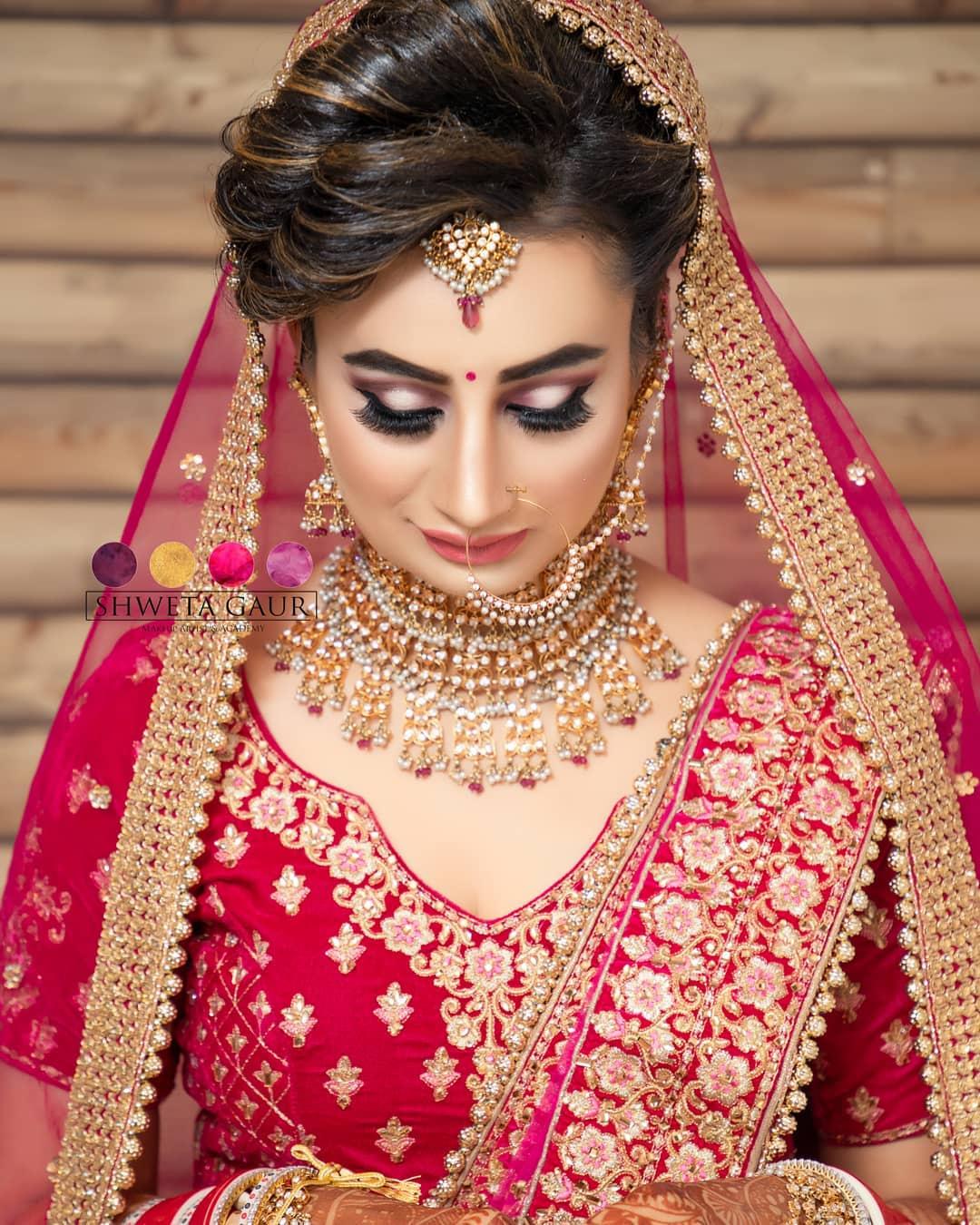 Trending makeup artists tend to be avid travellers. They have a bunch of people in their team who together take up destination weddings but you may need to pre-book them for such days. A famous Indian makeup artist who does destination weddings is Amrit Kaur. Leena Bhushan is another one on the list.
Thinking about other family members? Makeup artists have junior artists who are equally efficient and booking them for other family members can be a cost-effective option!
10. Do all makeup artists provide pre-bridal services?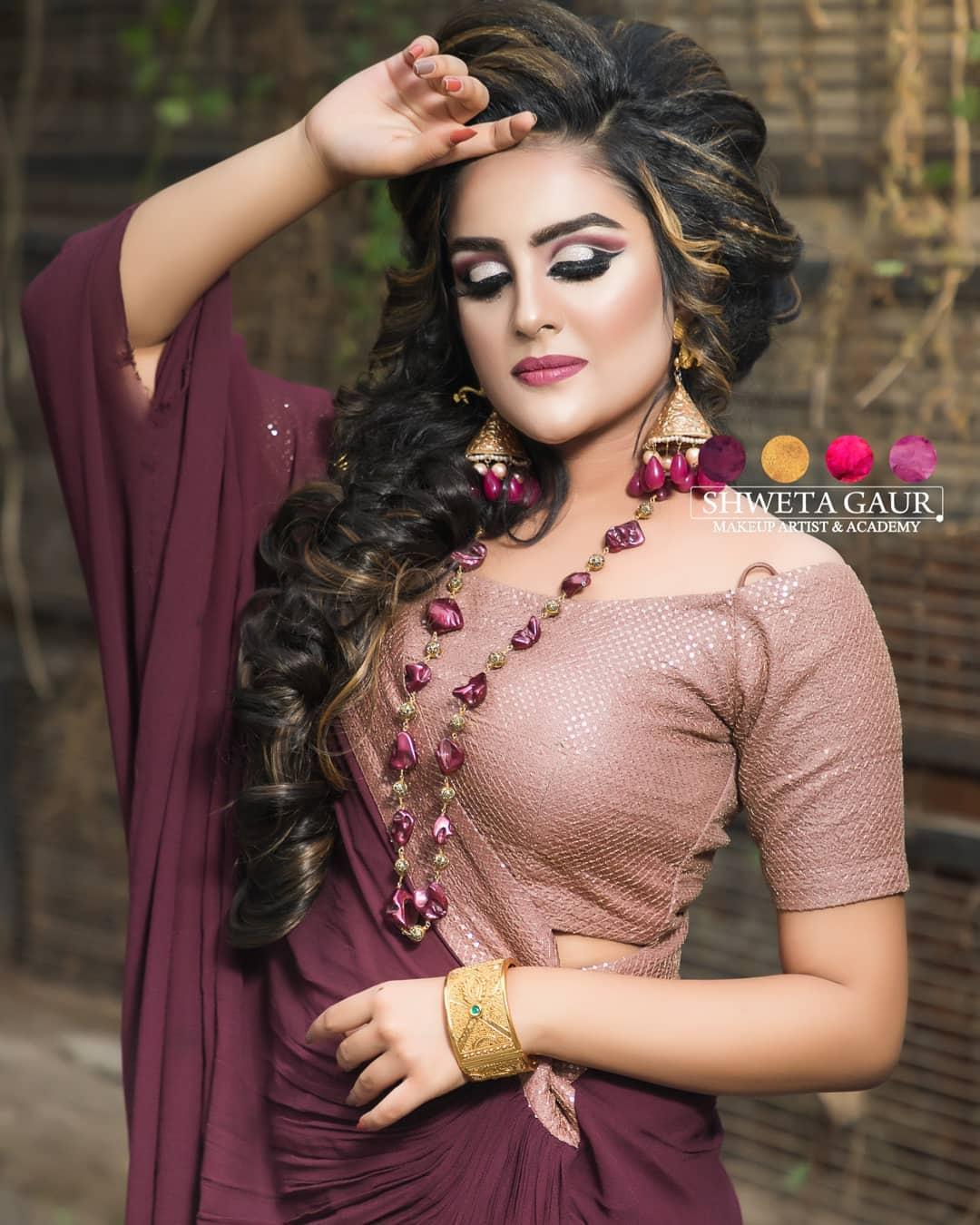 If the artist runs a salon by themselves, only then. Pre-bridal care is a beauty service that includes services like body wax, facials, de-tans etc. Before the wedding day, there must be a gap of about 4-5 days when you pre-bridal services. Do not experiment with new products as they can give you break-out before the wedding day.
11. Is the hair-wash included when you do the hairstyle?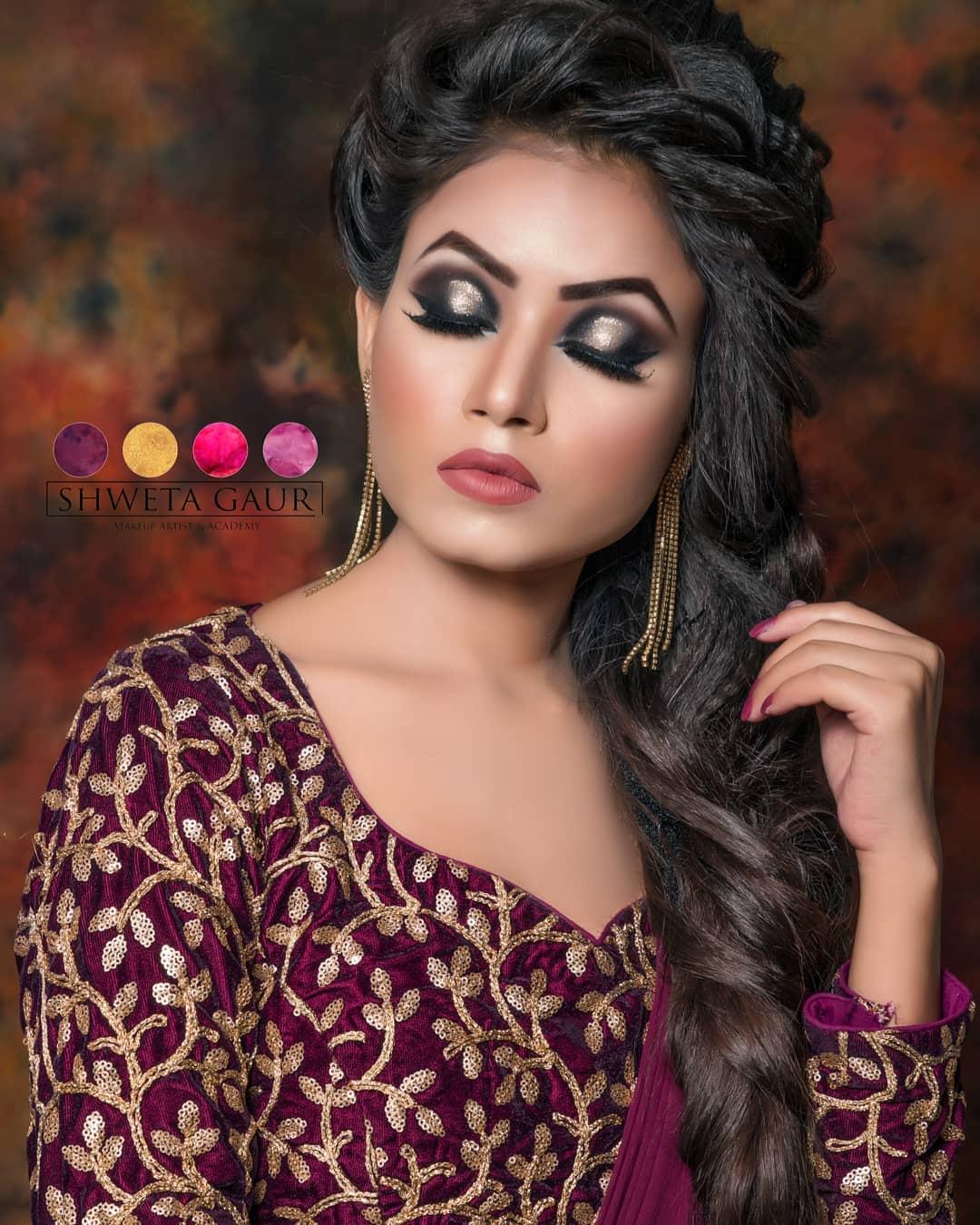 If you are the bride, the hair-wash is provided in the inclusive package again by your Indian makeup artist. But, if you are not the primary person to avail the service, it's not usually included. There is an extra charge for the same. The cost of the price may vary with the kind of shampoo you use. For hair conditioning and masking, there are additional charges.
Pro Tip: Wash and condition your hair at home before getting the hair-do.
The above FAQ's pretty much sum up all of your queries. But if you have any further questions, feel free to contact your Indian makeup artist. Book the right one for the day and slay the look!
Get in touch with these makeup artists near you!