9 'How To Look Slim In Saree' Drapes That Can Address The Question Effectively
A saree is a quintessential traditional attire of every Indian woman. There are different ways of draping a saree in a way that makes you look elegant and graceful instantly. Here are some proven tips and tricks to make you look slimmer in saree.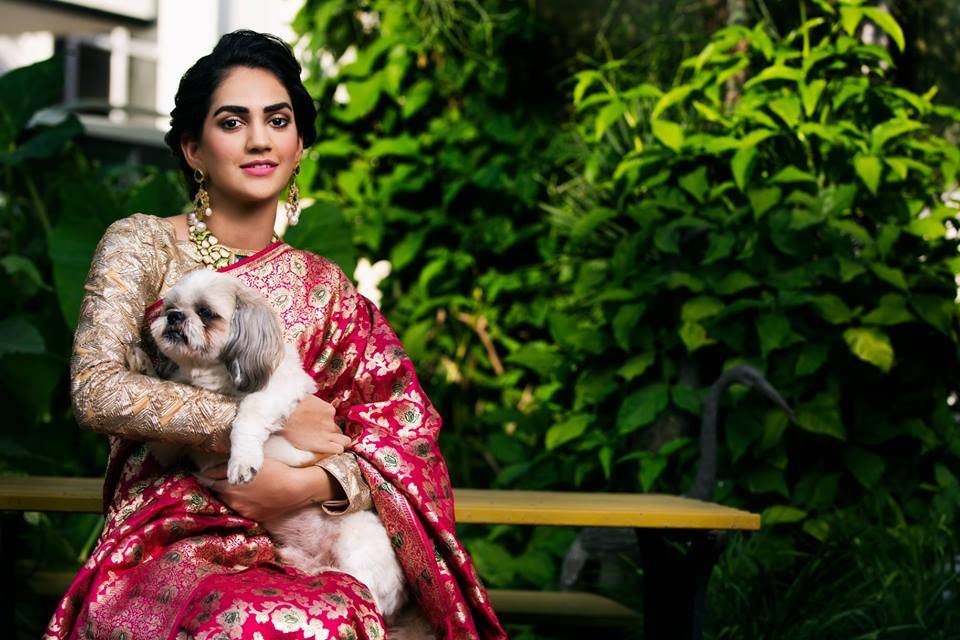 The traditional Indian women's attire is widely recognised and highly revered by women globally. Unflinching elegance exuded in the nine yards of cascading silhouette, elevating charm of a woman instantly, a saree adds a wow factor.
With the evolution in ethnic ensembles, the saree has transformed dramatically yet its sheer elegance hasn't dimmed even a bit. Considered to be classic couture, your quintessential piece of clothing will certainly spin its magic wand and lend a rocking look to you.
Here are some of the full-proof ways on how to look slim in saree without any hassle. Picking a saree that perfectly complements your body type and shape is indeed very important.
1. Choose an apt fabric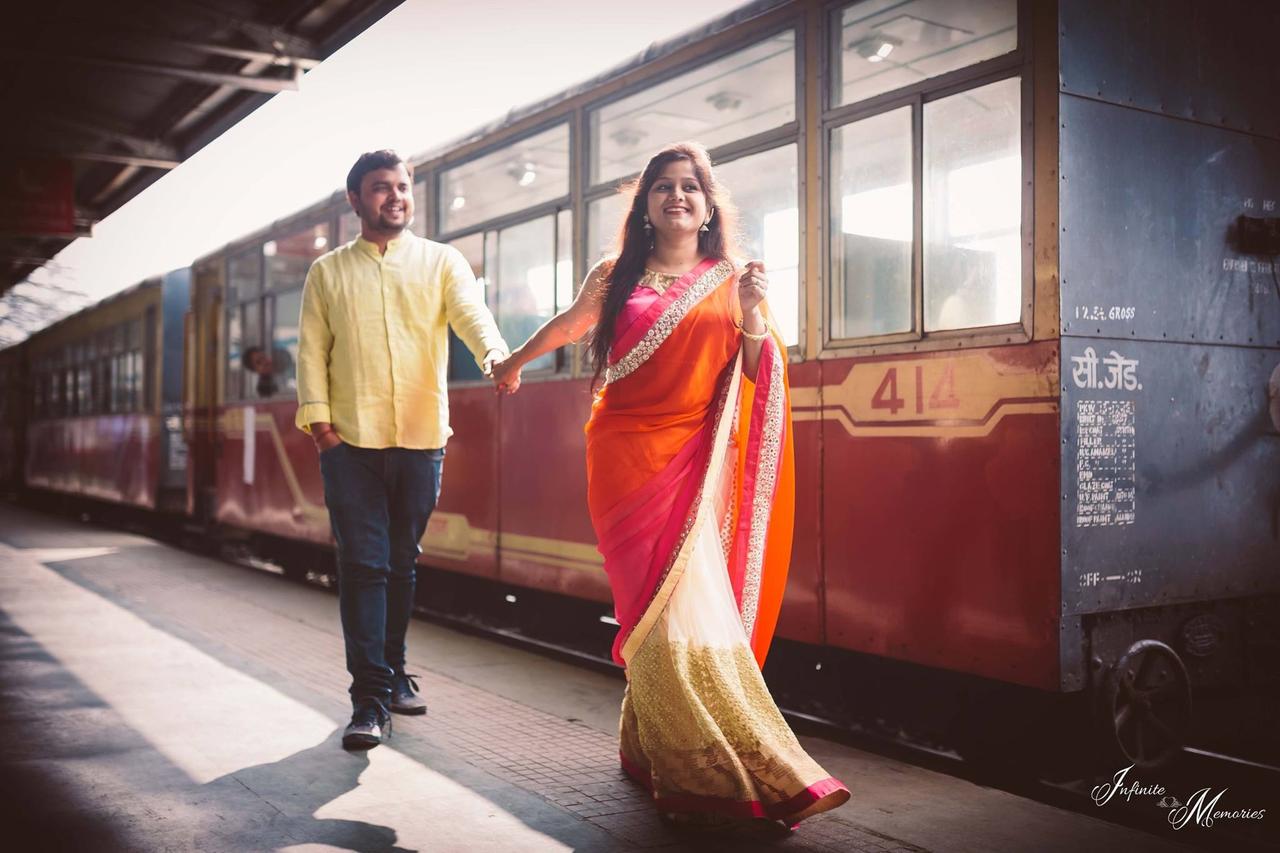 Often, during our impromptu wedding shopping sprees, we tend to invest in designer sarees weaved beautifully with fabrics that end up making us look broad and plump. Therefore, they are stacked inside the trunks for years and only forgotten somewhere in the dusty corner.
You certainly don't want this to happen, so pay heed and attention to the fabric of the saree. Go for light-weight and easily draped silhouettes like chiffons, georgettes, crepe silk, Chanderi silk that will easily drape your body around and give you a perfect figure line.
Avoid rich and lustrous Banarasi sarees, Kanjivaram silk sarees that will ooze ounces of weight to your look thereby making you feel plump and fuller.
2. Befriend Thin Borders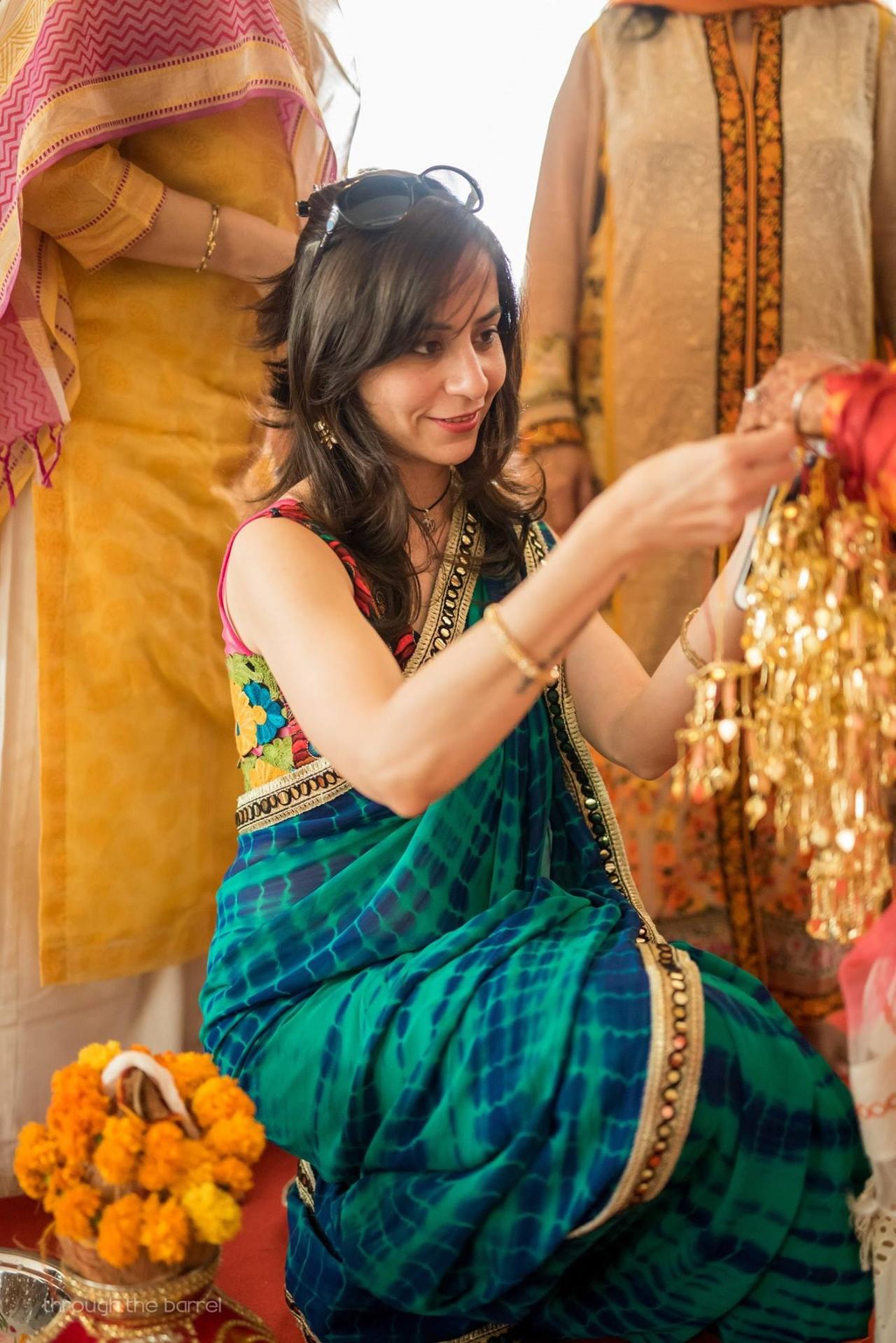 The finest beauty of any saree flows effortlessly through its irrevocably conversant borders that add a gleaming appeal to the look of a wearer. However, if you want to look slim in saree, look for thin borders or relatively slim borders to help create an illusion of a fit and maintained body posture.
Broad and fuller borders tend to make you look bulky because of their unintended weight on the saree that conceals your pretty body shape.
Avoid wearing sarees with broad and heavily embroidered borders that add undue weight on your saree thereby making you look bulky and plump.
3. Be Colour Conscious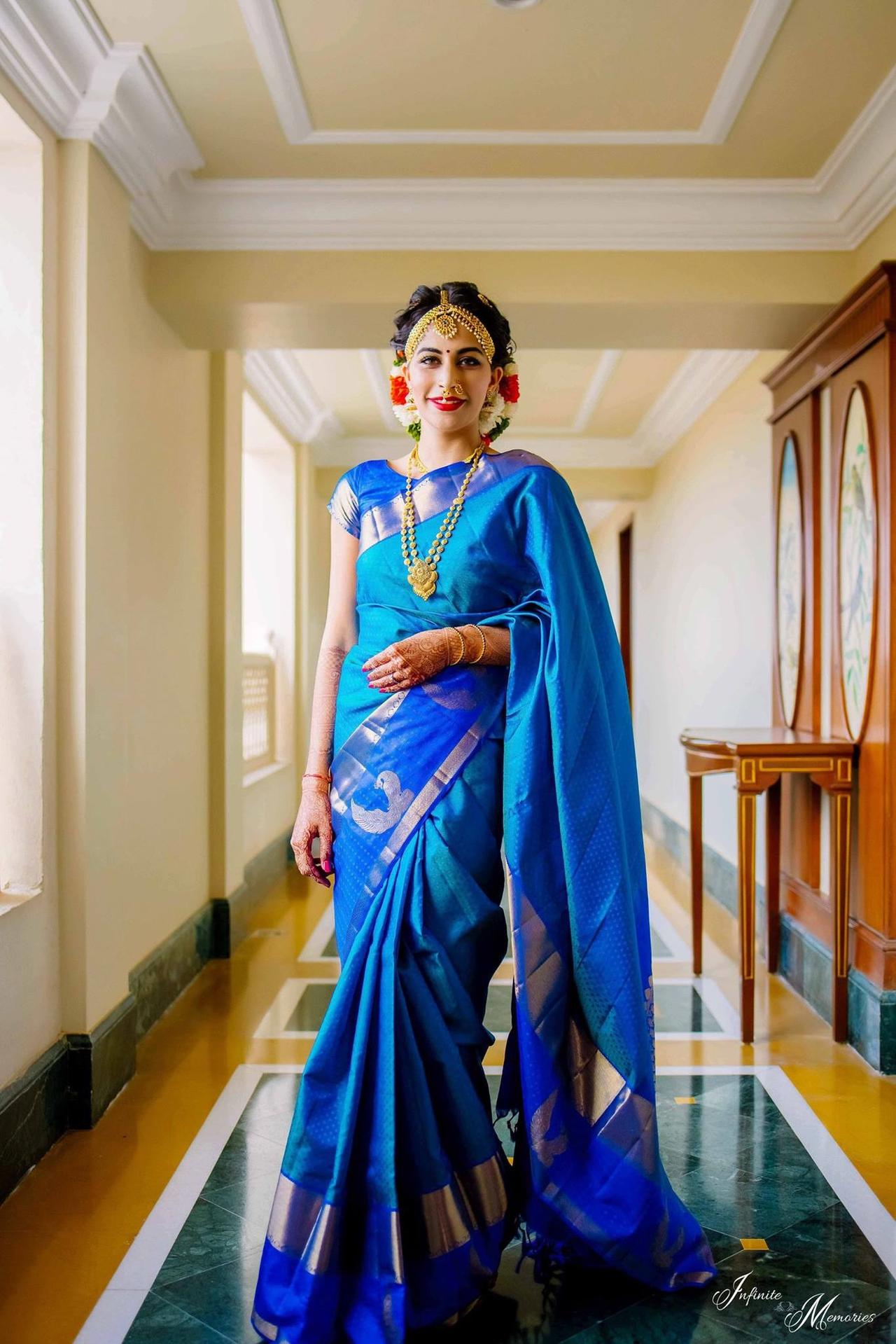 Not that we mean you got to keep a safe distance from certain colours, however, embrace the dark or opaque hues to look slim in saree. Brighter and dark shades will help you look tall, poised, slim and well-postured. Black, maroon, royal blue, blood red, olive green, etc. are some of the palettes you can choose from and there are many more too.
Avoid pastels and light-coloured sarees that will exude a see-through semblance and advertise your muffin top publicly.
4. Aesthetic Appeal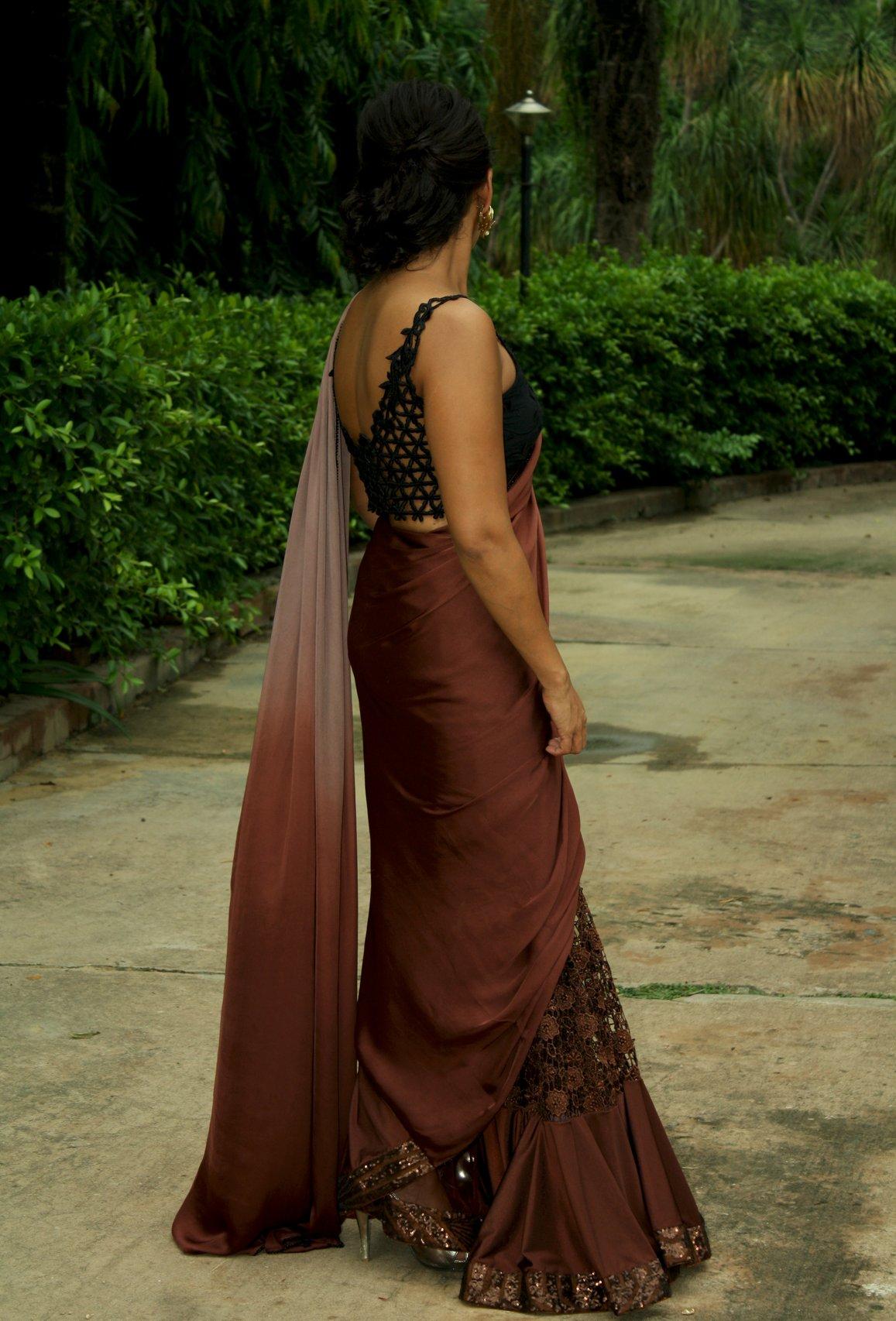 No matter what, do not comprise on the design and visual appeal of your saree, after all, it will resonate your personality and inner-self out. If you want to look slim in saree, go with detailed prints all-over or butis or motifs generously embossed throughout.
Big and bold prints will eventually make you look broad and bulky, so we advise you to invest in sarees with patterns and designs that would bring out the graceful diva in you.
Avoid wearing big, bold and loud prints as they will further add pounds to your look. Go with detailed and clean prints/butis/motifs.
5. Drape Matters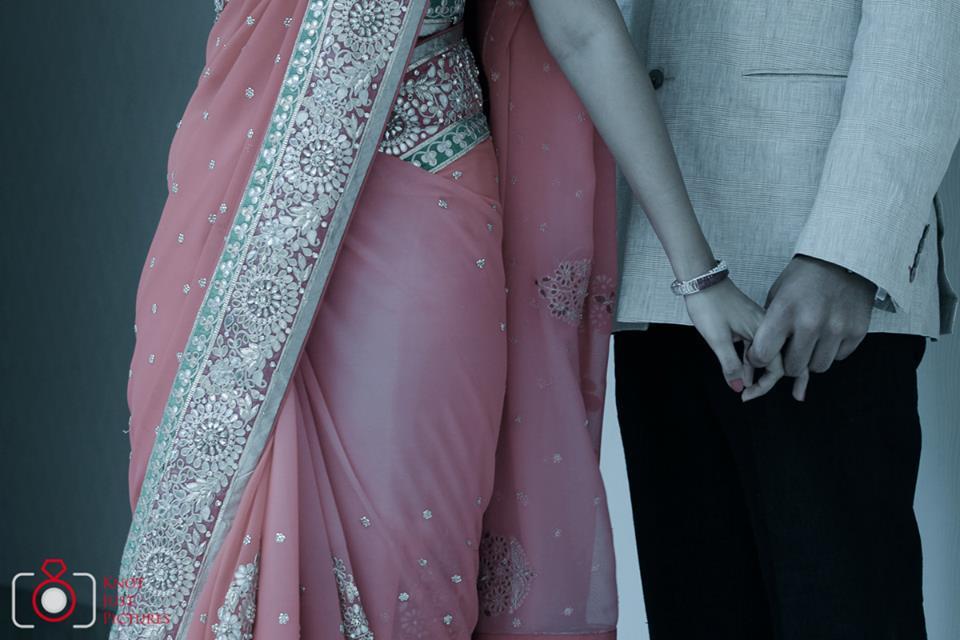 All set to steal the limelight away at a gala soiree? You're just 2 seconds away from looking your gorgeous best. All you need is to skillfully master the art of draping a saree right to look slim and polished in a saree.
It will make a huge difference, we bet. Here are some of the preferred draping styles that you can opt for:
6. Loose Pallu Drape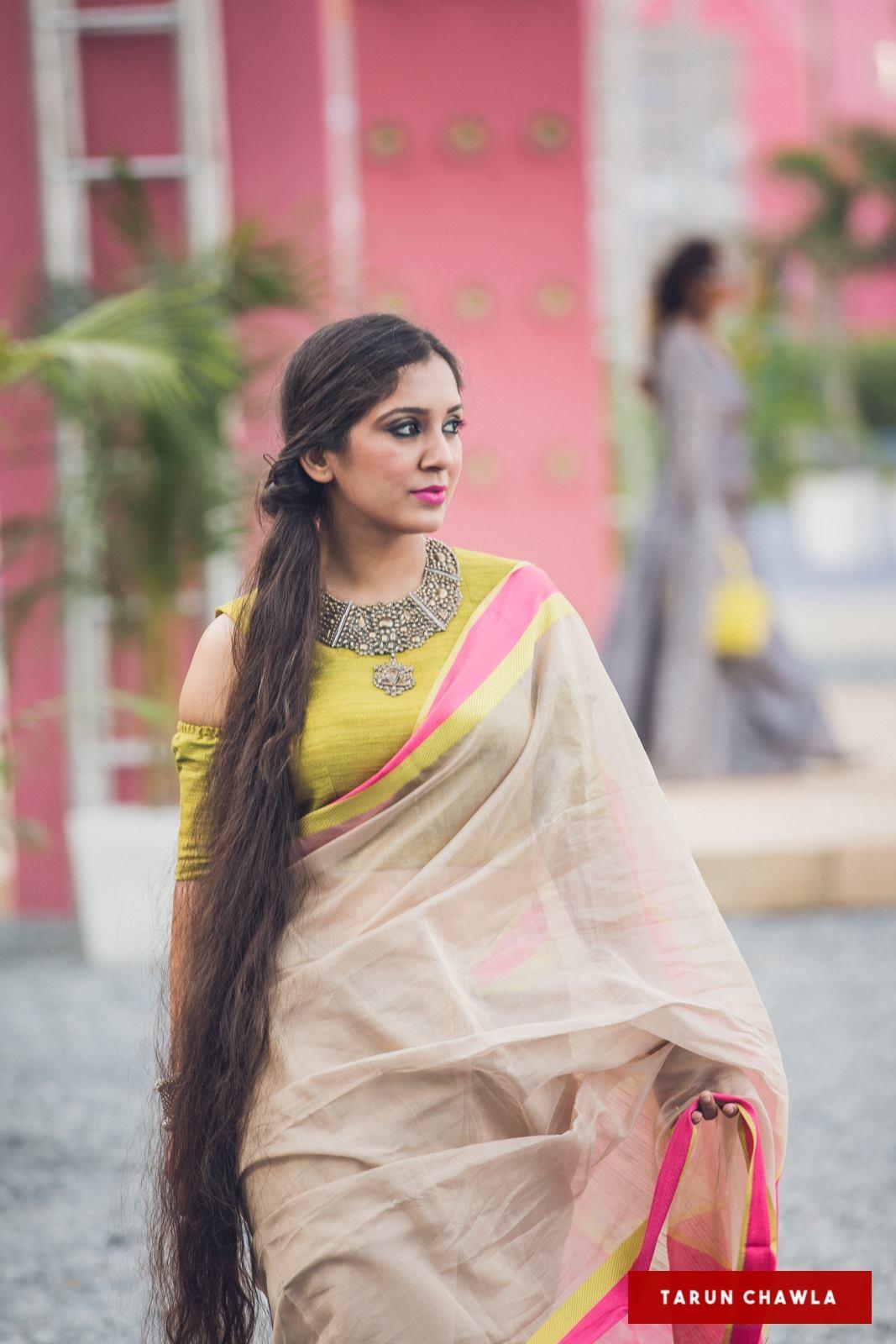 One of the most popular forms of draping style is loose pallu drape where the pallu of a saree falls incessantly on one shoulder of a woman pinned uptight with her blouse to ensure a strong grip. You will often find middle-aged women wearing saree with loose pallu drape as it enhances their beauty concealing a major part of their bulky body thereby emanating elegance.
7. Mermaid Drape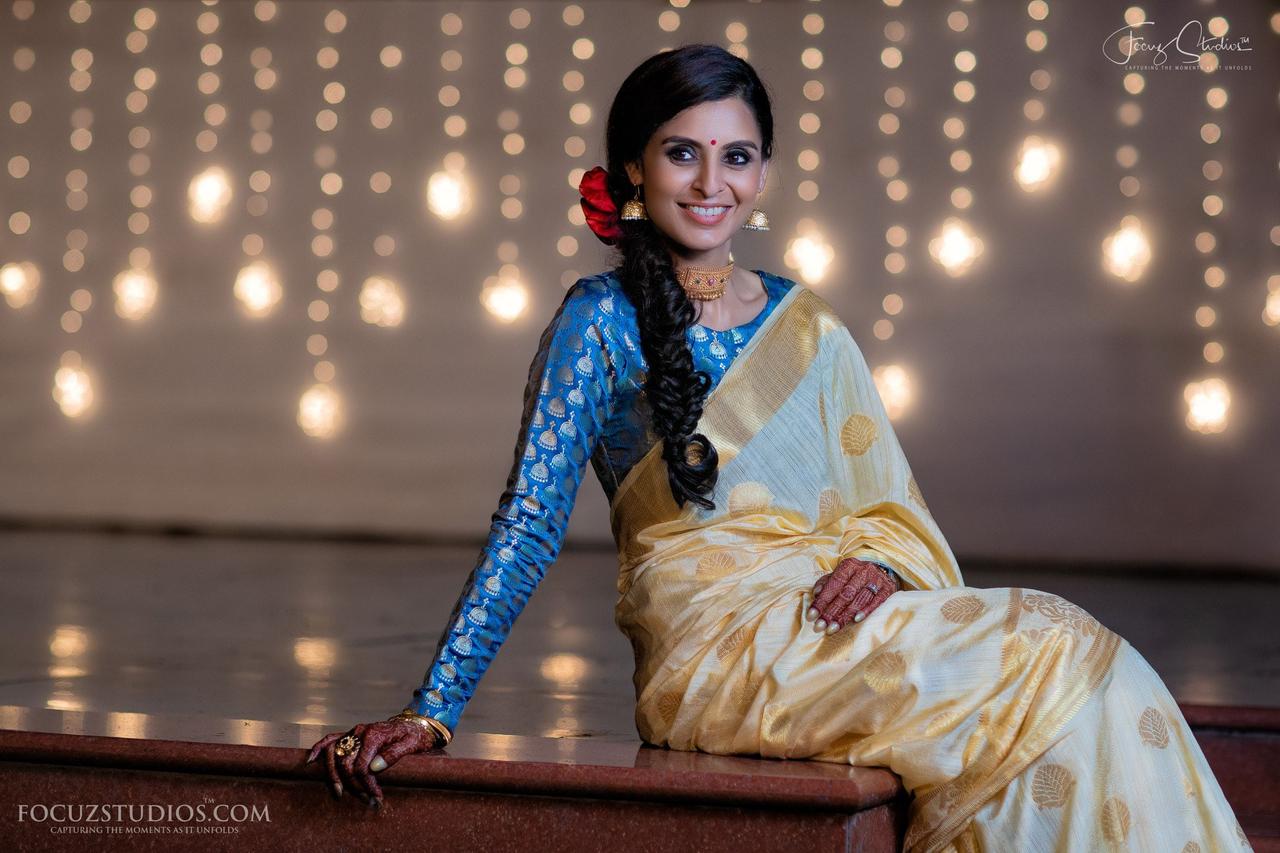 What if you can't be a Little Mermaid, channel the vibes and discover the beauty of Mermaid Drape to look slim in saree. B-Town divas approved, this surefire hack will not only help you create a fun illusion but also attract some jealous eyes for its unconventional styling.
To get this drape right, create clean pleats of your saree and tuck them in the side and back instead of making them fall in the front. This way your upper torso and hips are in a safe comfort zone, make sure you leave a great length of pallu to wear it across diagonally.
8. Double Pallu Drape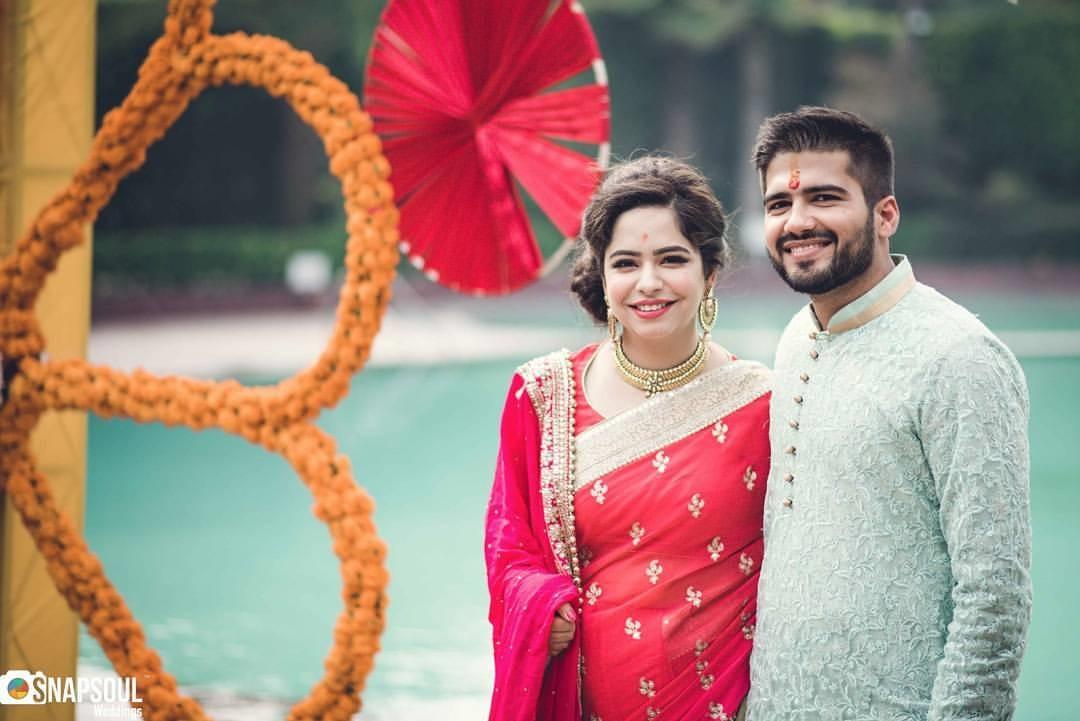 Ever since our fashionista Sonam Kapoor rocked the double pallu drape at the coveted Cannes Film Festival, fashionistas all-over could not wait to try the trend. Hands-down hack to make you look slim in saree, just wear your sari in a usual way and additionally layer a dupatta on the other shoulder, letting it fall loose.
You may tuck it on the side and back for a better fit and drape, just make sure it complements or contrasts your saree and doesn't look awry.
9. Maharani Drape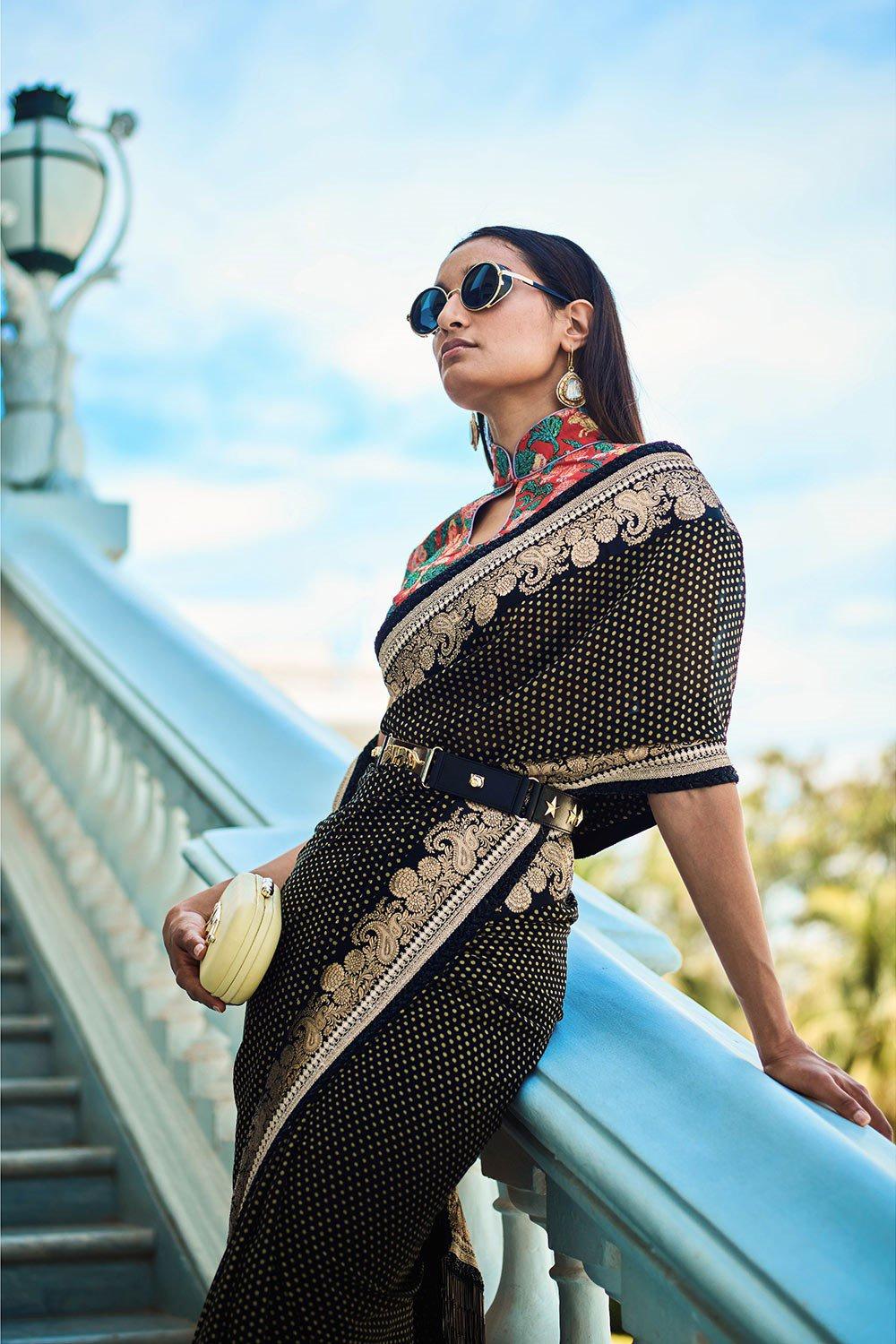 Image courtesy: Sabyasachi
This is how the eloquent and opulent queens of the bygone era draped their classy sarees. To look slim and suave, you may drape your saree similarly by styling pallu in the front and let it fall loose or tuck it on the side for a polished and structured look.
Don't forget to pin it on the shoulder so that it stays there for longer, this will blend in synergies of your upper and lower torso thereby making you look slim and pretty.
Did you find this article enlightening and interesting? Which saree drape did you find to be the most compelling in your tryst to look slim? Maharani drape is undoubtedly the most royal yet surefire way to look slim and create a gorgeous illusion of yourself.
Tell us of your favourite saree drape look in the comments below.