Listen Up, Lovebirds! These 5 Honeymoon Places In South India Are The Most Romantic Hot Spots Of The Country
If you have always been smitten by the beauty of Southern India then this list of honeymoon places in South India should be on your list for romancing with your bae!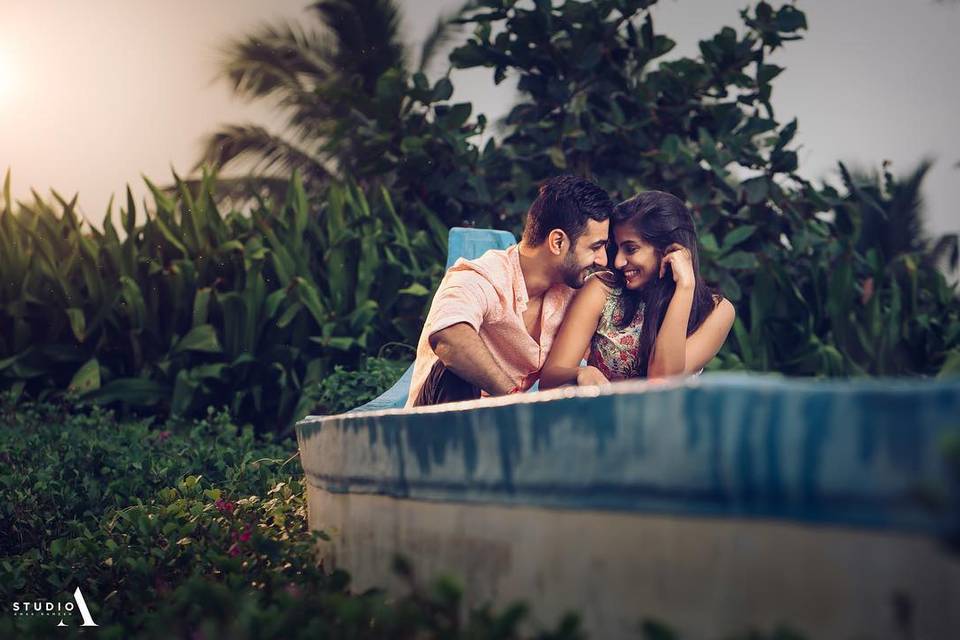 The southern portion of our country has always been one that has housed plenty of brilliant landscapes and it does not come as an exception when a bride comes to think about the destination that she wants to pick for her honeymoon. Abundant with breath-taking locations and romantic views, many places across the Vindhyas will pretty much make for the most ideal destinations for a blissful and quaint honeymoon that you had always imagined.
If you are wondering out of all the brilliant honeymoon places in South India, which one should you pick, then here is our list of the top 5 Honeymoon Places in South India that we are sure you will love to spend time in.
1. Munnar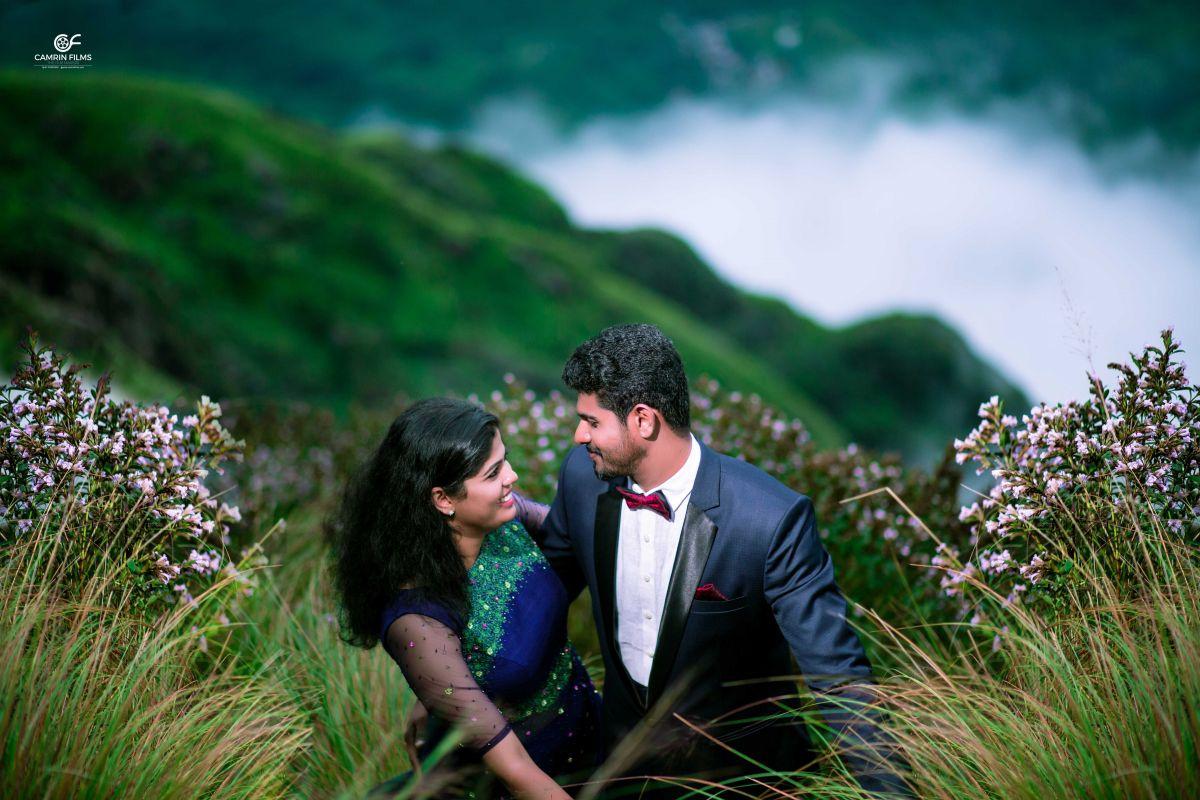 Imagine yourself winding through the beautiful roads of Munnar with your soulmate by your side and you will understand what we are talking about. With lush green tea plantations that cover hills on end and deep valleys that shoulder the brilliantly pleasant weather of the hill station, Munnar really does make for one of the best honeymoon places in South India that you can spend time in with your partner.
Stroll along the wonderful waterfalls that Munnar is home to hand-in-hand with the bae and enjoy the bliss and serenity the place offers you effortlessly. If you feel adventurous enough, you can also climb up to the highest point and enjoy a brilliant bird's-eye view of the entire town!
Take a walk hand-in-hand at the tea plantation, book a coffee-tasting appointment or simply visit the beautiful Kundala lake for a boating experience with breathtaking views of the valley. Make sure to check the weather forecast in advance to pack clothes accordingly, as the nights can be pretty cold during the winter season.
2. Coonoor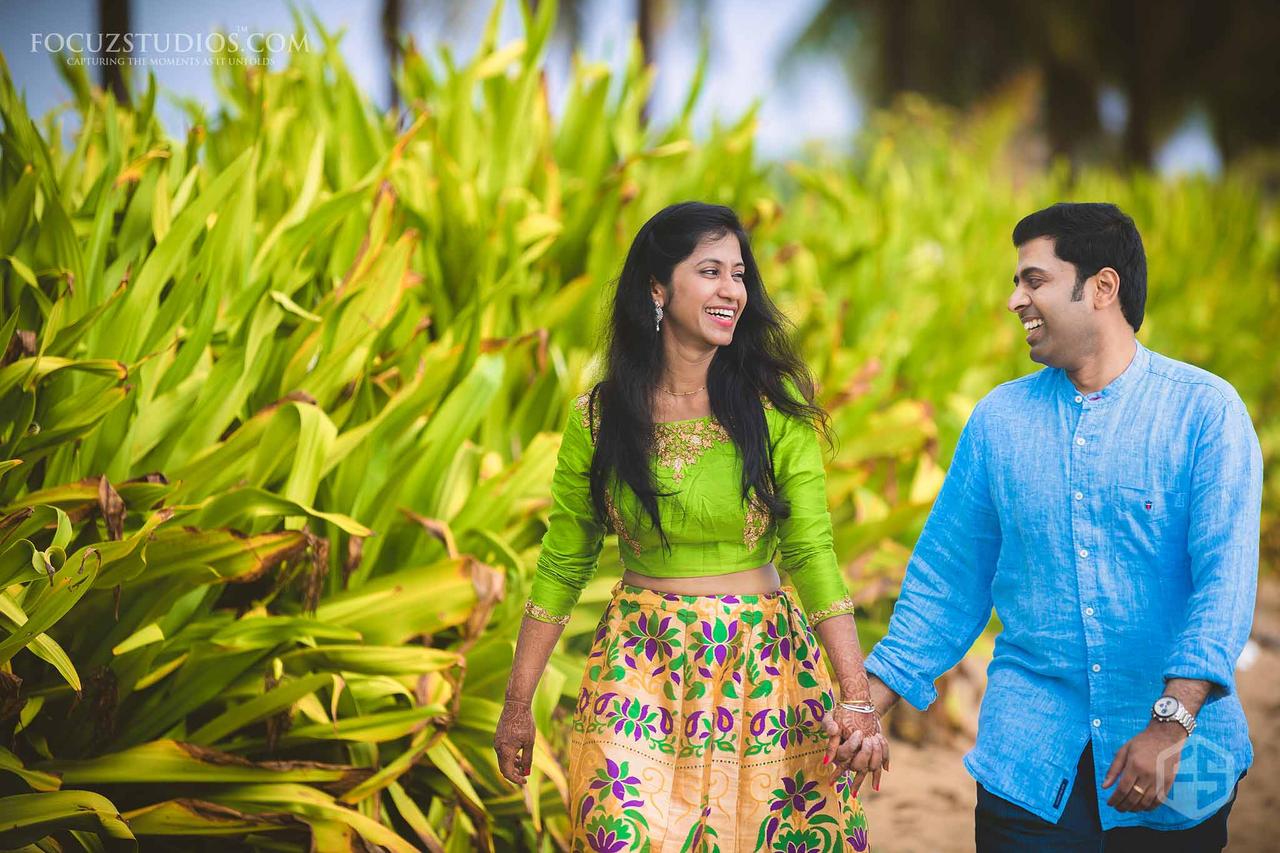 Out of the many honeymoon places in South India, Coonoor happens to be another one that has been sought after as an ideal honeymoon destination for a long time. A wonderful place to make sure that you are able to spend some exclusive time with your partner, Coonoor also boasts of amazingly filmy and picturesque locations that you can strut around in and take selfies in with your partner by your side.
Dolphin's nose is a popular point in Coonoor that gives a breathtaking view of the entire hill station letting you soak in all the bliss that this honeymoon destination has to offer you. If the itinerary allows, we say that you get a picnic basket packed and enjoy some alone time together, admiring the beauty of the hill station while bonding over food and light drinks.
If you both are up for some extra fun, then taking a ride on Coonoor's toy train can bring you both a lot of joy. But if you two are lovers of nature, then visiting the botanical garden and rose garden should be on your list of things-to-do to check out some of the local species of flowers that cannot be found anywhere else in the country. Given the number of wonderful hotels that cater to couples, in particular, you also cannot run out of options to when it comes to picking a place to stay at!
3. Kodaikanal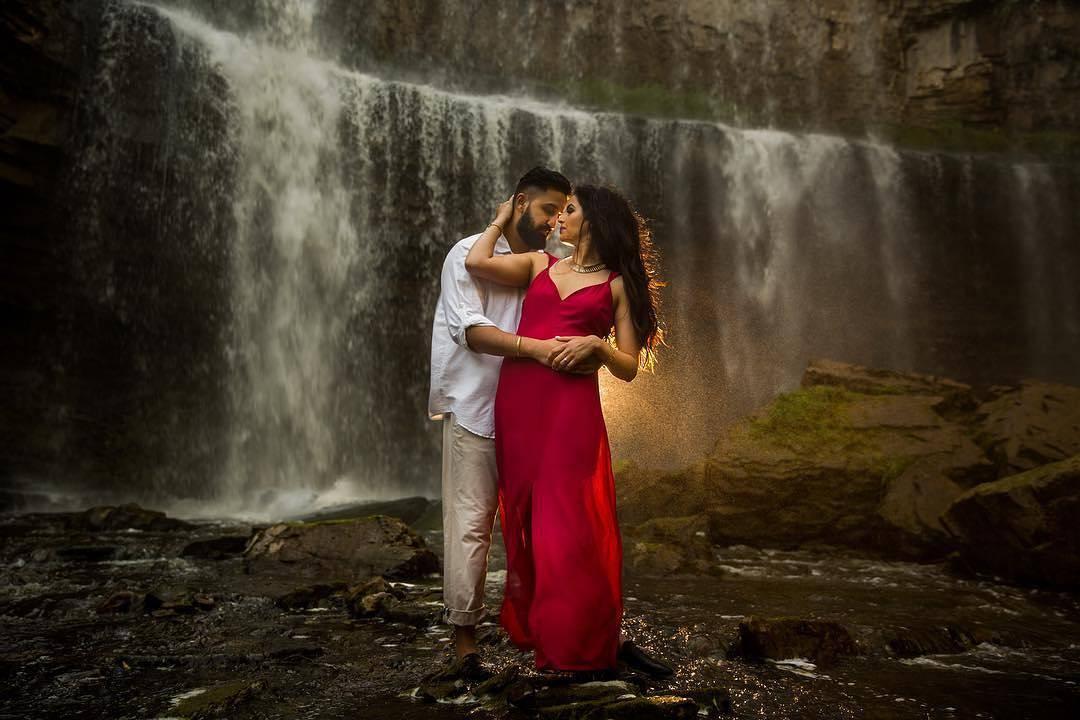 Image Courtesy: Irvin Sidhu
A destination that literally cannot be skipped when the mention of honeymoon places in South India comes into play is Kodaikanal without a doubt. The name literally translates to "The Gift of the Forest", in Tamil and that is precisely what this city is a testament to. This fascinating hill-station is absolutely charismatic to the T and we would not have it any other way!
Kodaikanal is the ideal destination for nature and adventure loving couples, so if you are up for just that, don't forget to pack your trekking shoes and comfortable apparel gear while prepping up for the trip. Be sure to visit the Bear Shola Falls and go boating in the Kodai lake to get the true experience of this wonderful honeymoon destination.
Spend a morning visiting the Guna cave which is surrounded by lush greens offering a beautiful walk en route the main location. Did you know that we have a mini version of Stonehenge (Wiltshire, England) here at Kodaikanal as well? The Dolmen Circle consists of prehistoric installations, signifying that stone age men resided in Kodaikanal centuries back. We suggest that you finish your trip with an amazing trek up the Palani Hills and spend some quiet time at the peak with your beloved by your side!
Surely a must for all you honeymooners out there who just want to escape the noise of city life.
4. Coorg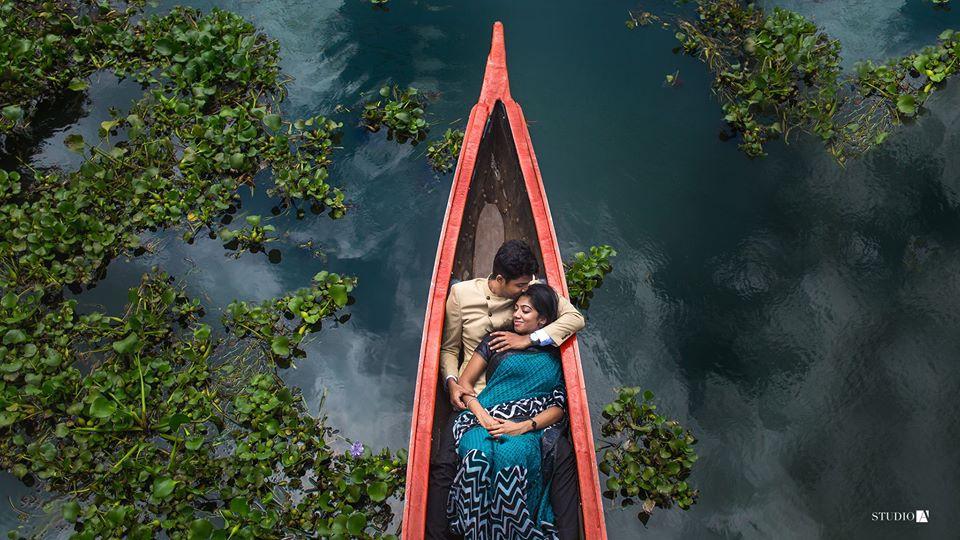 If you and your partner are coffee lovers, then this has to be, hands-down the best destination that you can visit out of all the honeymoon places in South India. The charming and quaintness of this hilly paradise can seldom be compared to any other hill station whether it be in the southern part of the country or the northern side of the nation.
Soak in the aroma of the brilliant Arabica coffee beans which pretty much seems to hang in the air at this destination. If you two are momo lovers, then you are in for the biggest surprise of your trip.
If you're wondering what momo has got to do with Southern India, then let us tell you that Karnataka happens to have the second biggest Tibetan colony in the country. In short, if you need variety in food, then you can check out any of the local Tibetan cafes to taste the oriental side of Coorg. And to get the gist of this wonderful place as a whole, do not forget to trek through the spice plantation or float around in the Cauvery.
As Coorg offers many hidden waterfalls in the wild stretch, you might want to pack your swimsuits to take a dip together in mother nature's lap. And remember not to miss out on Abbi Falls! Talk about pure majesty!
5. Ooty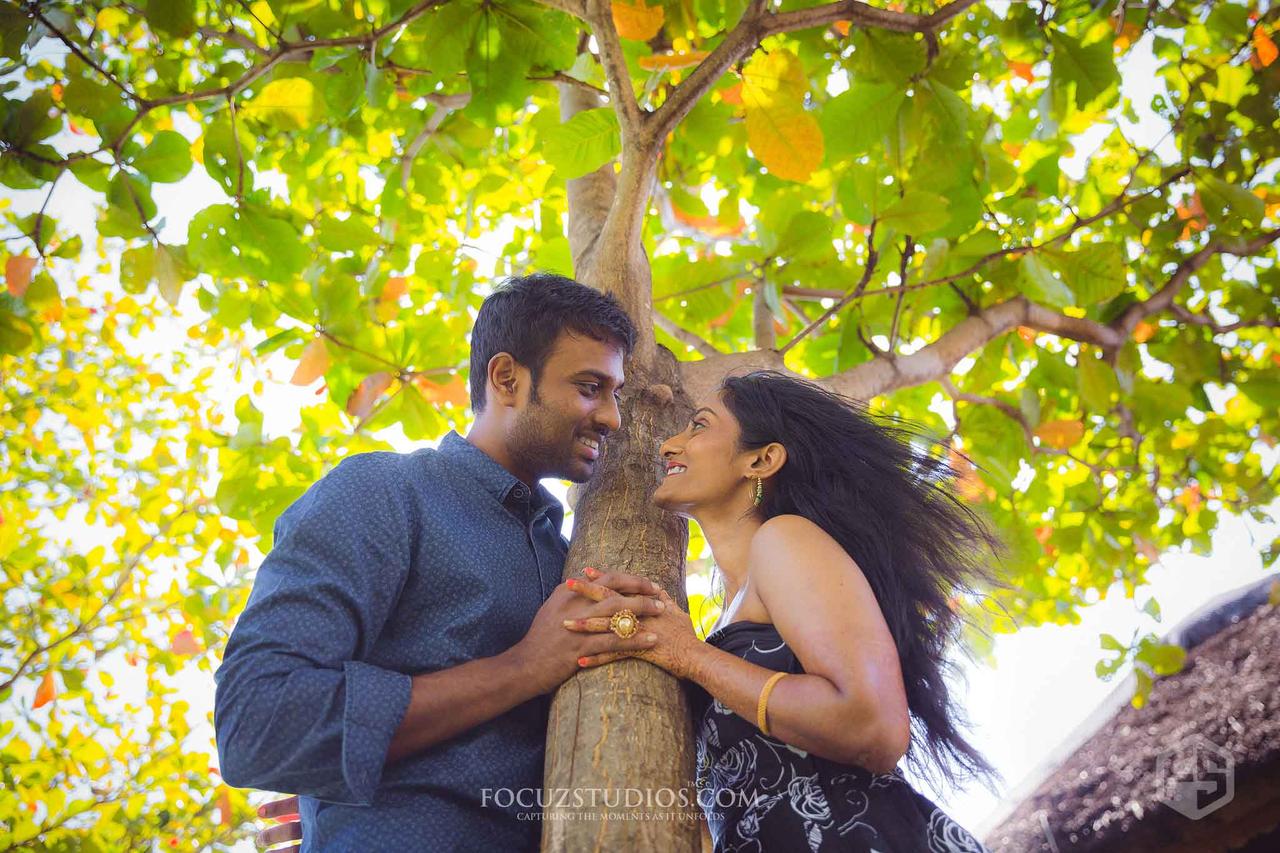 Situated amidst the majestic Nilgiris Range, Ooty has been another one of the most sought after honeymoon places in South India without a doubt. This dreamy and totally magical destination should definitely be on your honeymoon itinerary without a second thought. If you have seen romantic scenes in many Bollywood movies wherein the couple paddles their way through on a 2-seater paddle-boat with beautiful landscapes in the backdrop, then the first place you should be heading towards is the famous Ooty lake on your honeymoon vacation.
Just like many other honeymoon places in South India, Ooty to offers picturesque views and quaint experiences that the couples can indulge in detox post all the wedding extravaganza. Head to Dodabetta to embrace the serenity of the place and enjoy a mesmerizing view of the hilly paradise. Better yet, you could always trek through the wonderful hilly roads of the hill station with your partner hand in hand, enjoying the wind whistling through your hair. Both the Emerald Dam and the Upper Bhavani Dam are ideal locations to indulge in a picnic with your partner. Talk about falling in love with each other amidst the romantic views of nature and Coorg tops the list of being the ideal location for just that!
There is so much that South India has to offer with nature showcasing its beautiful side throughout the course of longitudes and the latitudes. Depending on what you and your partner idealise as being your honeymoon mood, there are an array of honeymoon places in South India that you can select from to create your personalised itinerary. As South India has varied climatic conditions throughout the year, make sure that you check weather forecasts before packing clothes. Avoid visiting the southern side of India during the monsoon season to avoid getting stuck at a place due to heavy rainfalls that go on for hours and days in a row.
Which romantic honeymoon places in South India are on your honeymoon list? Tell us in the comments section below.