Wedding Shopping In Mumbai? Here's A Quick Guide On How To Ace It
Here's the only guide to wedding shopping in Mumbai that you'll need to buy outfits for your wedding trousseau. We've done the research, all you have to do is keep calm and go shopping.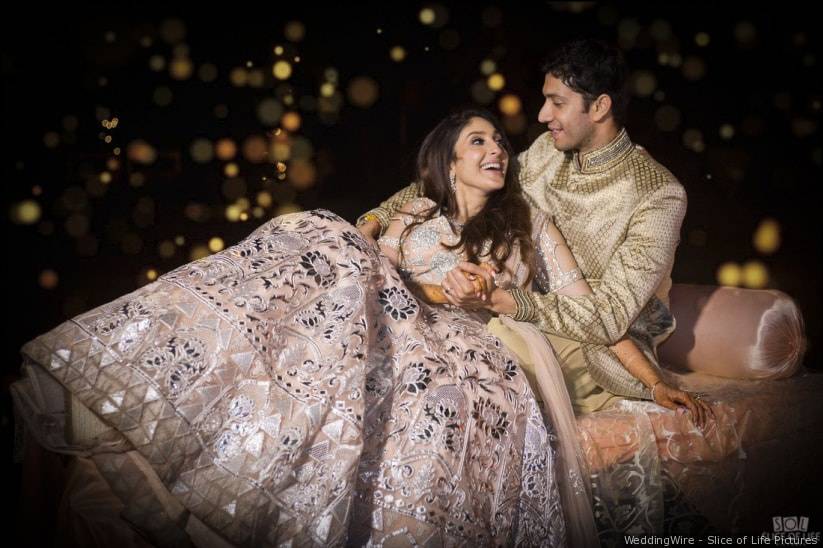 The wedding ceremony is one, but the rituals involved in it are many. It is one of the biggest celebrations of your life and it is this once-in-a-life experience that you get to cherish forever. On this auspicious occasion when your dreams come true and the fairytale is real, you want to look jaw-droppingly gorgeous and for that, you have planned a look for each of your ceremonies. Being in the city that never sleeps is in itself a privilege you can enjoy because the sea of options that you can avail and choose from are endless. They say it is the city where dreams come true, and your dream of looking like a queen will come true too with wedding shopping in Mumbai.
From the north of the city to the southern point, there are boutiques, retail stores and malls apart from the obvious big names that we chant like Manish Malhotra, Sabyasachi and Anita Dongre and so on for your options in wedding shopping in Mumbai. Each of them with the capability to stitch your dream outfit and make it a perfect fit for your big day. Intricate embroidery work and perfect stitching are the key elements of a gorgeous bridal attire and of course the right accessories that will add up to your final glamour and regal fashion statement.
If you're a bride-to-be looking to buy the perfect outfits for your wedding trousseau in the city of dreams, then this selection of places will take your troubles away. We have covered all the hubs you can go to for wedding shopping in Mumbai. When you hit the right markets and the right stores you have nothing to worry about. So, go ahead and take a look.
1. Fabulous fabrics and ready-mades: Santa Cruz Market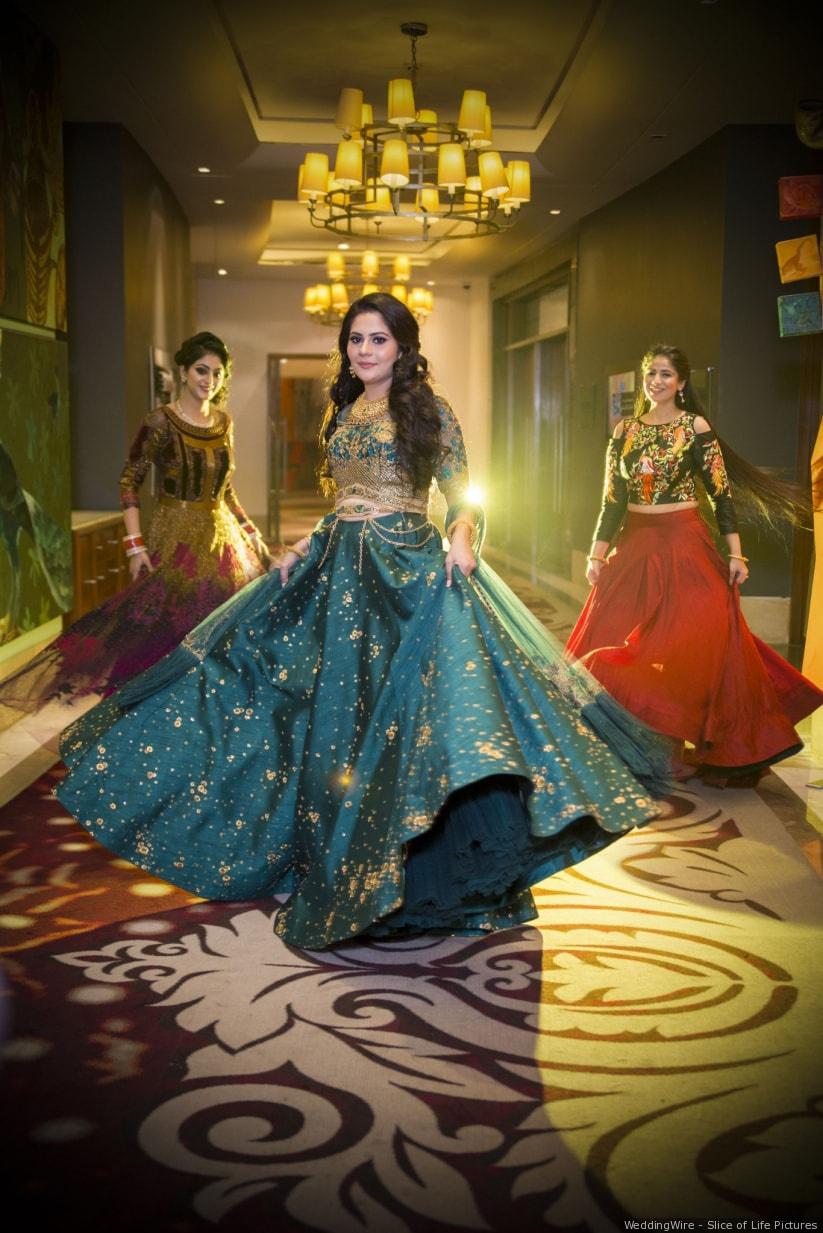 The best thing about this market is that it is equally good for both, readymade fancy sarees and lehengas, and exquisite fabrics. You will easily find many options that look great and are budget-friendly wedding shopping in Mumbai. If you're looking for something unique that is tailor-made from scratch or is a trendy off the shelf attire, then this your field.
It isn't as crowded as other markets can be and the stores here keep up with the latest trends. This is your go-to place if you want to select the fabric, then the stones used for embroidery, even the threads and then the stitch pattern can be handpicked here. The fit of it will be commendable because the designers and tailors available here are professionals who have delivered excellence on many occasions.
The kind of freedom buying raw materials and building your bridal lehenga from scratch offers can hardly be compared to anything else. Yes, there are gorgeous readymade lehengas and sarees available in the market but the specific vision that you had for your bridal ensemble can be hard to find- exactly as is. You know how the saying goes - if you can't find it, make it.
We vouch for the eternal designs that Aishwarya Design Studio has, the traditionally trendy Roopkala Sarees and the scintillating Kalki Collections, which will make a trip to Santa Cruz market an interesting hunt for great options to explore.
2. Great variety at affordable prices: Hindmata Market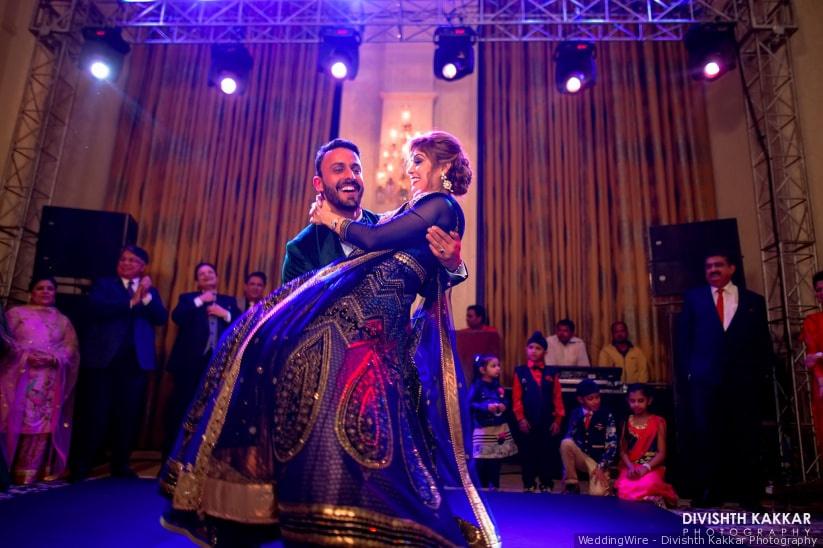 You can get a fantastic outfit for smaller wedding functions and pujas at Hindmata market. Bargain at any small standalone fabric store or boutique and visit some large stores to get that perfect dream outfit. Ranging from boutiques to single store outlets that have their own tailors to provide you with the perfect fitting, it is all in one place here.
The options are many for you, and they are all fit for pre-wedding ceremonies and the other ceremonies apart from the main wedding. It is also a good splurge place for picking outfits for your bridesmaids.
We all love the big fat Indian wedding and one of the things that are guaranteed to come with the shebang is the multiple wedding functions and their matching dress codes. Since your wedding is already a hefty affair, it is only smart to prioritise your spendings. Yes, you should go all out on that designer bridal lehenga that you had your eyes on. But be smart and spend with discretion on things and clothes which you might not wear and/or cherish as often.
The endless variety in traditional wear with glistening designs of suits, sarees, lehengas and party wear dresses is one amongst many choices that you will find at some must-visit stores like Pramanik, Rachna Fashion Studio and Paaneri while wedding shopping in Mumbai.
3. The designer labels: Kemps Corner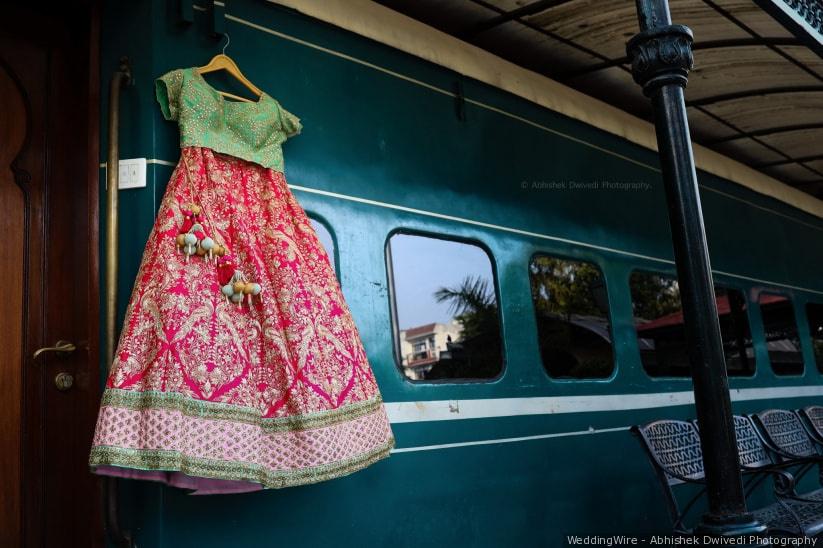 Kemps Corner in the heart of South Bombay is where you can find top designers and their latest collections to view, explore or own during your wedding shopping in Mumbai. If you've been on a lookout for an ensemble from a designer's collection, then head straight to Kemps Corner to get a dazzling designer wedding lehenga in your shopping bags. Another place for wedding shopping in Mumbai is Juhu, which you can definitely visit after Kemps Corner for the designer stores.
Kemps Corner has earned the reputation of being the one-stop destination for the brides-to-be to pick out their bridal outfits here. They are all sophisticated designer-wear stores that will provide you with a lehenga or saree or the Indo-western wedding dresses that will be the talk of the wedding and a memory for you to cherish forever.
It's up to you to choose from the mid to high-end budget range collections, as it's a mix of popular retail brands & top designer labels like Zanaaya Couture, Abu Jani Sandeep Khosla, Shakun and Kimaya.
4. For the bride who's running out of time: Lower Parel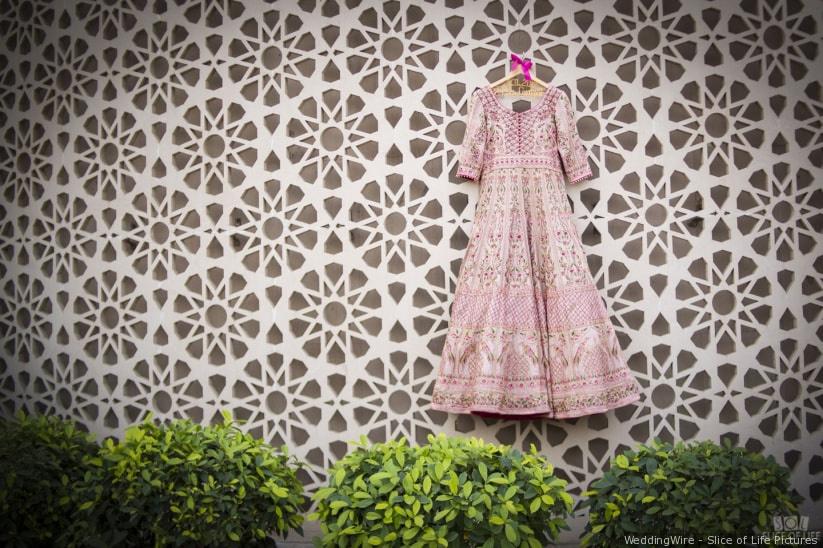 If you miscalculated the amount of time you had to shop for your bridal outfits and are panicking. Don't! High Street Phoenix and Palladium Mall in Lower Parel can prove to be saviours in such a situation and be the knight of wedding shopping in Mumbai. These malls have everything you need and desire, offering you with a good mix of high-end brands along with upcoming designer stores and making it easy to explore options like Chamomile, Anita Dongre and Mogra boutique under one roof and not compromise on your dream outfit that you can flaunt after wedding shopping in Mumbai.
Being in one place saves you the trouble of running around in the city in the last moment, overwhelmed by the dates arriving so soon. You walk in with expectations, you walk out with smiling faces and shopping bags. It is however not only meant for the last minute bridal shopping if you have a clear idea of what you want and what brand maybe, you can also directly be here at Lower Parel and save a lot of shop hopping for yourself.
These are some of the places that we handpicked for you. Hopefully, this will make it easier for you to find that one outfit that is really you during wedding shopping in Mumbai. Once you have your outfits ready you can take your time to pick your jewellery and accessories as well.
Tell us about your wedding shopping in Mumbai experience and leave some tips and tricks for our Bride-To-Be's.