Be Your Own Stylist With These Gold Saree Blouse Designs for D-day
If you are looking for an amazing gold saree blouse design then check out these gold saree blouse options that will turn into the perfect wedding wear!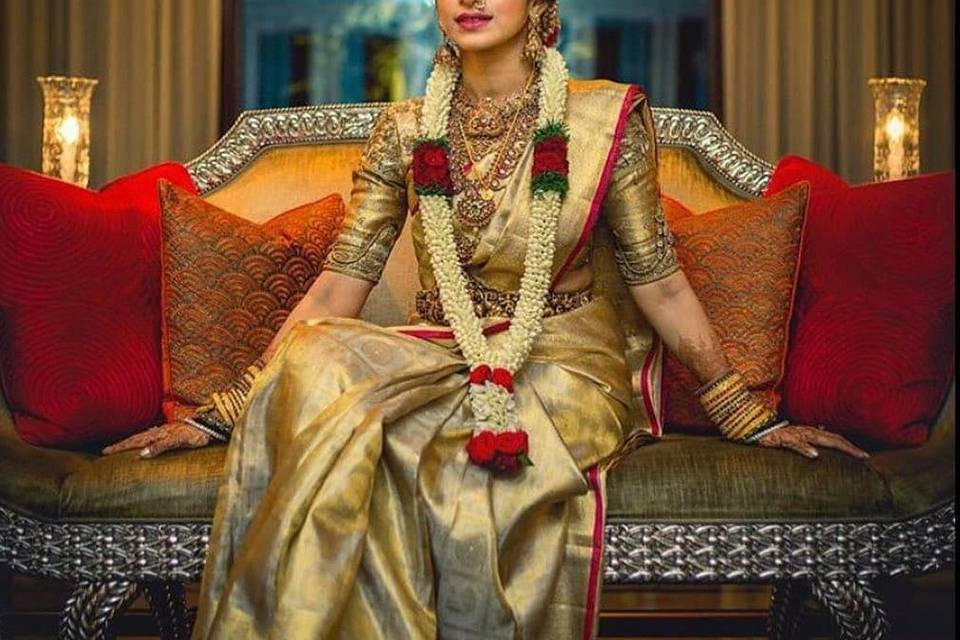 Nothing can beat the beauty of a gold saree blouse, which is what makes it a quintessential addition in every woman's wardrobe. A simple yet stylish gold saree blouse is a garment that has been adorned by every desi woman and it is undoubtedly the go-to option for everyone trying to style themselves in a unique way!
We have a variety of sarees out there in the market, but a golden saree is a must-have. However, it does look like a lot of work when you need to find the perfect gold saree blouse for your D-day. Much of a beautiful saree's attraction resides with the blouse, with a distinctive and stunningly styled blouse adding to the whole ensemble in a way that no other element of the outfit can.
The six-yard-long beauty with a complementing blouse can overshadow any outfit and if you too wish to be a showstopper at a wedding, then you must pair a gold saree blouse with your outfit for sure!
Do not worry, we have scanned the internet and shortlisted the best gold saree blouse options that will give you a fantastic look to sport at the wedding!
1. Golden heavy corset blouse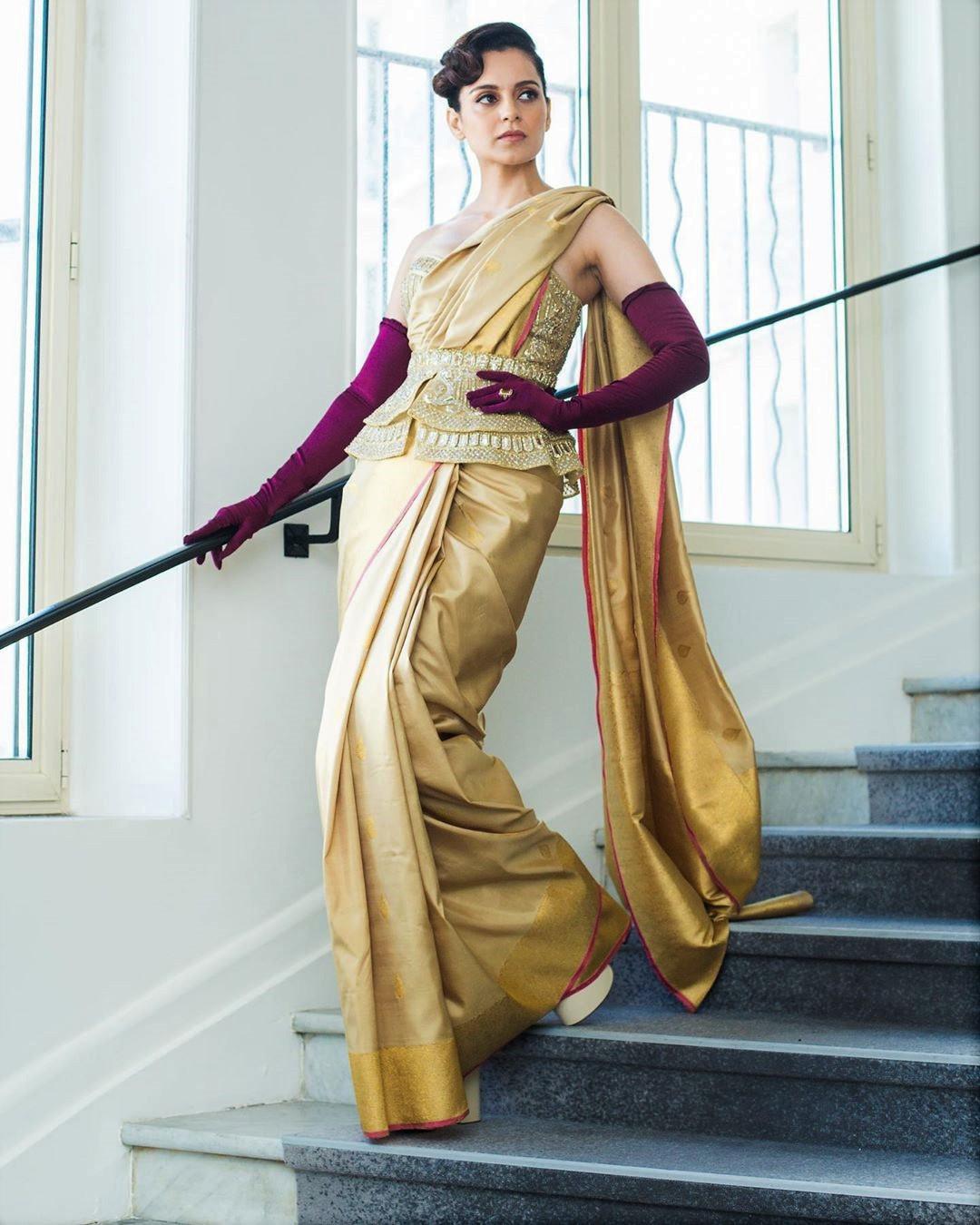 Golden saree with a golden blouse is a classic combo and thus, it is a must-have. The simple silk saree with magenta piping is an evergreen piece. The stylish corset blouse with rich thread and Zardosi embroidery can be paired with any saree and can be carried on any occasion. The plain saree goes hand in hand with a heavily embellished blouse, like the one you see in the picture. If you are a lover of contemporary silk, then this gold saree blouse is the best pick for you!
2. Contrasted blouse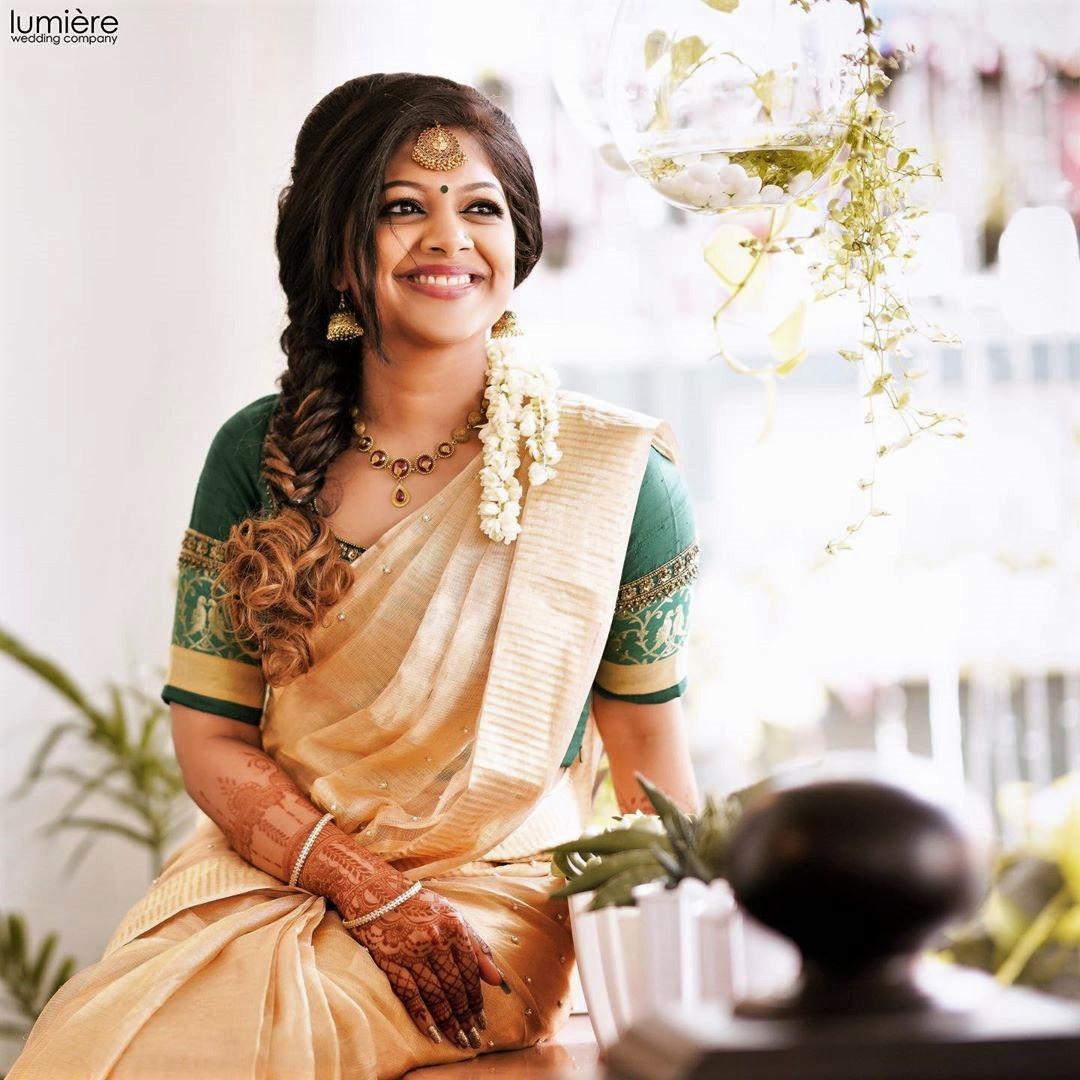 How about choosing a contrasting blouse for a golden saree that comes with minimal embellishments? Pick a different colour for your golden saree and have a simple yet appealing blouse design stitched by your tailor. You can even bring your saree's border fabrics and add it for to the blouse sleeves for a beautiful look! A golden saree paired with a green blouse is an ultimate example of creating contrast and beauty!
3. Thread work blouse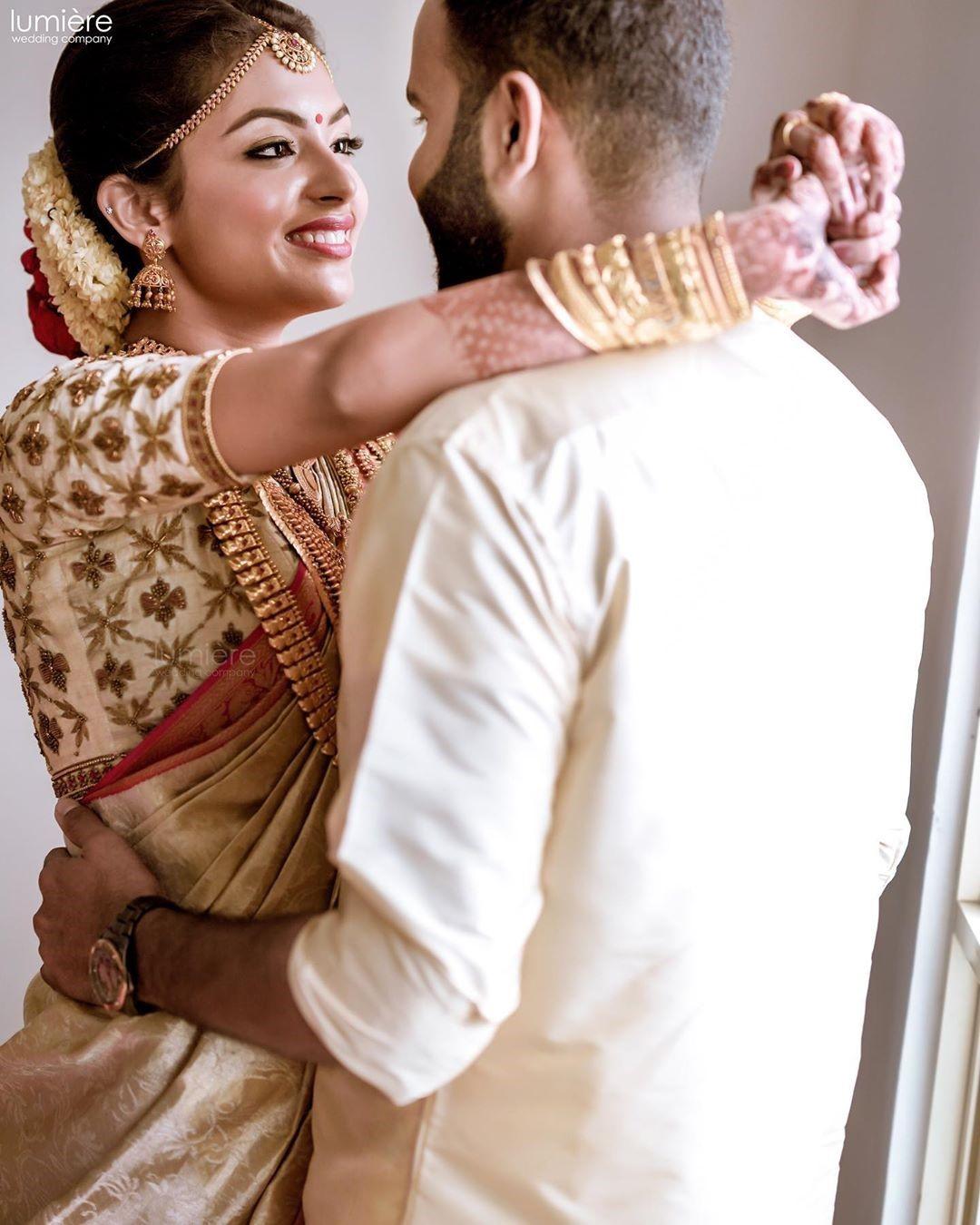 A light golden brocade saree is unbeatable and it suits every woman. If you're specifically searching for a golden blouse design to pair with a brocade-work golden saree, it makes a lot of sense to consider a simple gold saree blouse like this. For a slightly fancier look, add some thread work on the sleeves and the blouse and you are good to go!
4. Silk blouse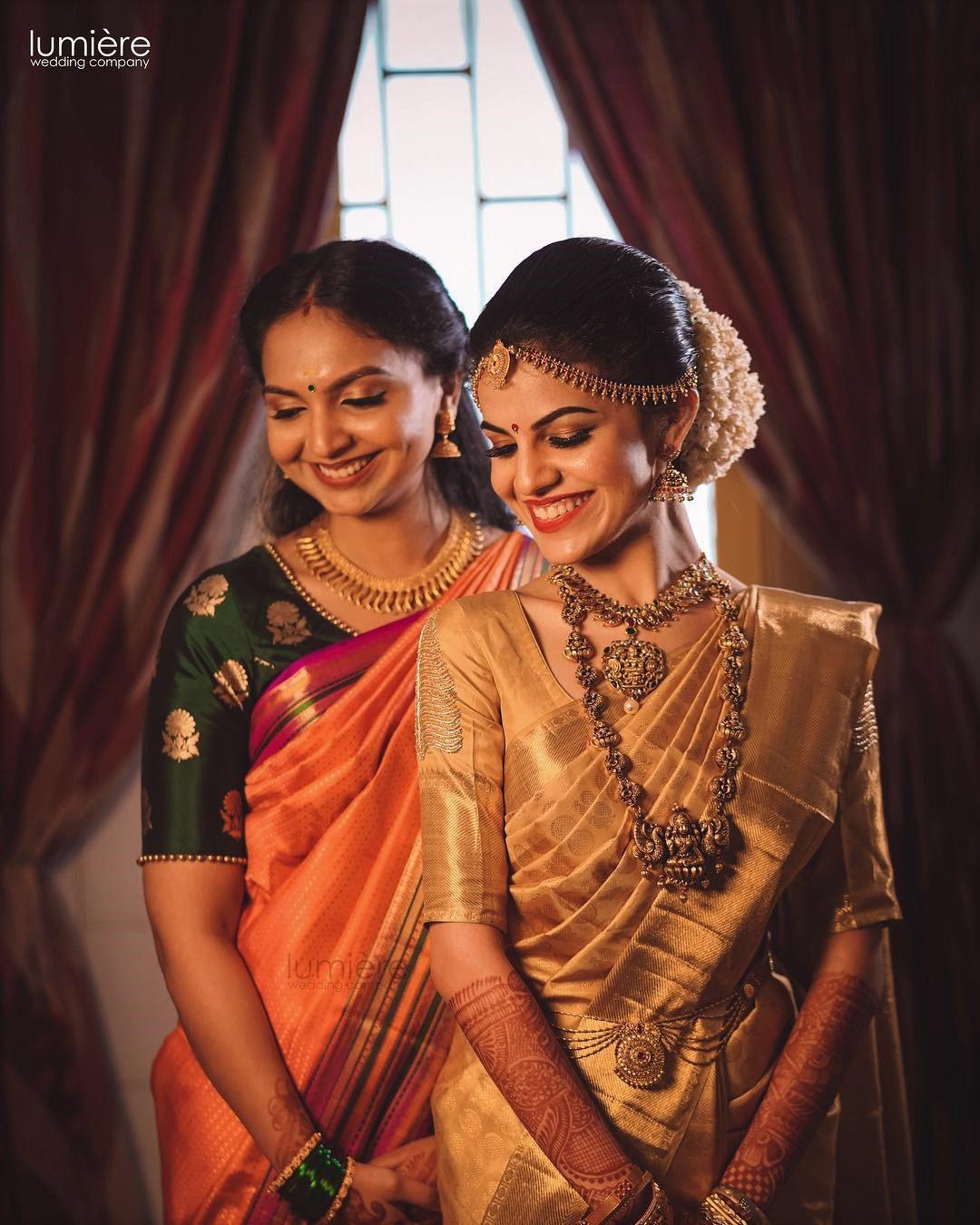 A silk saree with silk blouse will never go out of fashion as it has its own class. If you are looking for a blouse to wear with a raw silk saree, then you can opt for this gold saree blouse with the same fabric. If you want to embrace a saree with all its traditional glory, then this gold saree blouse will never let you down. A little embroidery or patchwork on the sleeves will help you add to your look at the wedding!
5. Shimmer gold blouse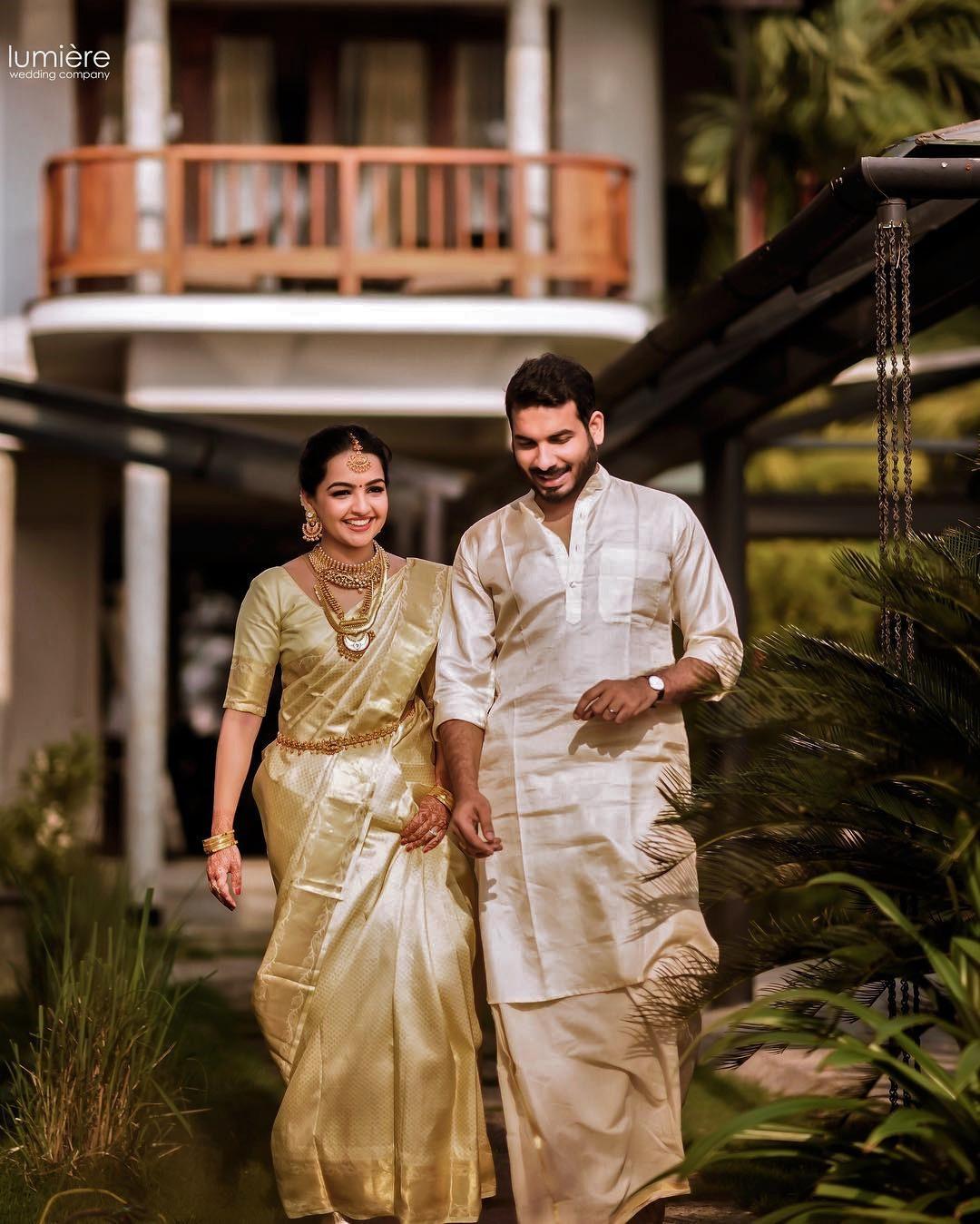 Mostly, South Indian brides wear this classic. A pure Kanjeevaram saree is something you can definitely not go wrong with! And to add to the elegance, you should choose a Kanjeevaram silk blouse. They say nothing can beat the simplicity, and the clearest example of the saying is just above! Choosing a darker shade for the blouse will always be a great option if you want a visually stunning ensemble. You can use the border of the saree to embellish your blouse too!
6. Velvet with sheer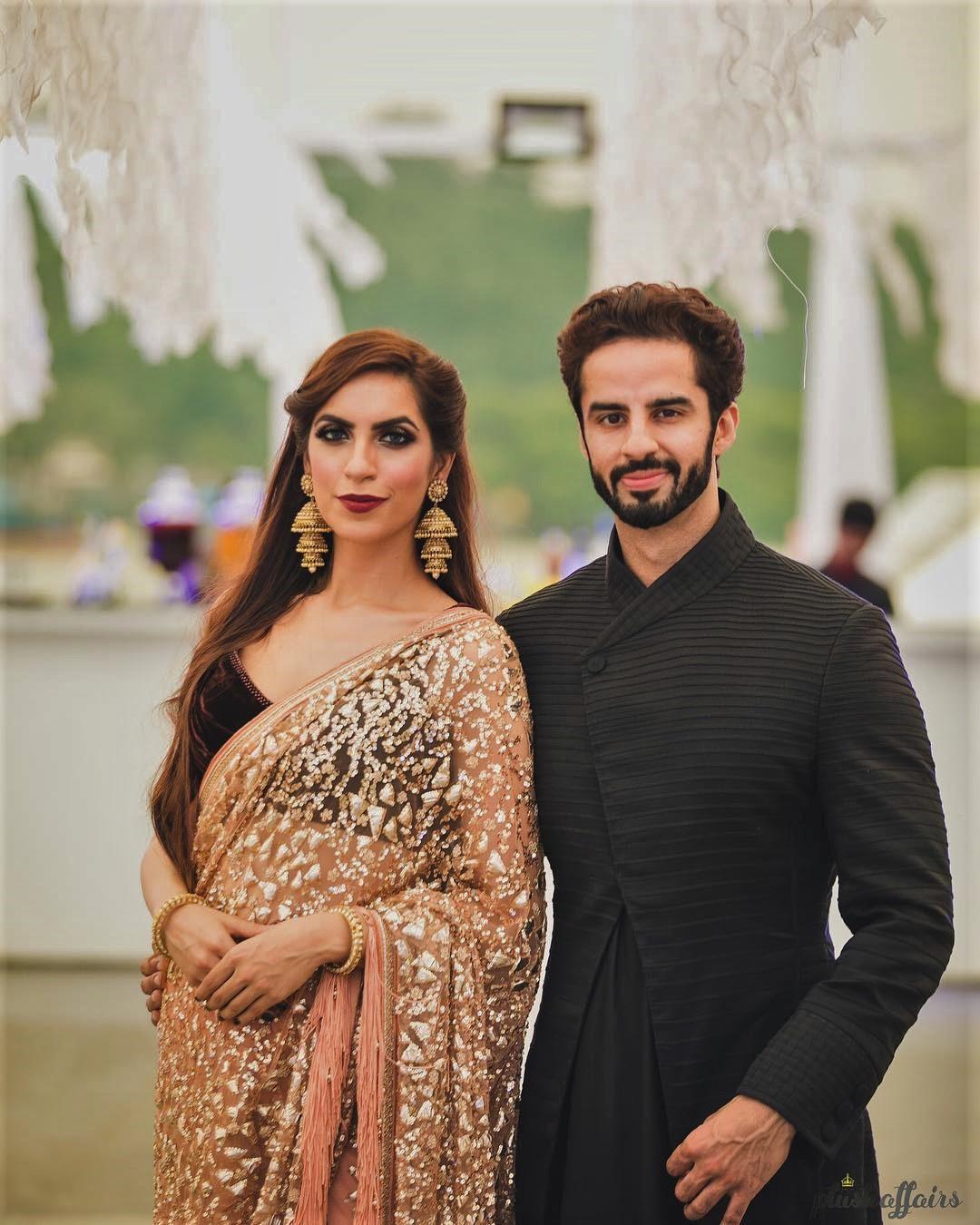 Do you think that two opposite fabrics like net and velvet will not look good together? Well, you might be wrong! The beautifully embellished sheer gold saree with an eggplant blouse is an absolute delight to the eyes. The gorgeous gold saree features a highly attractive design and is best paired with a contrasting solid coloured blouse. Look at the women in the picture, smashing all the fashion rules and killing the look like a boss!
7. Pink blouse with a thick border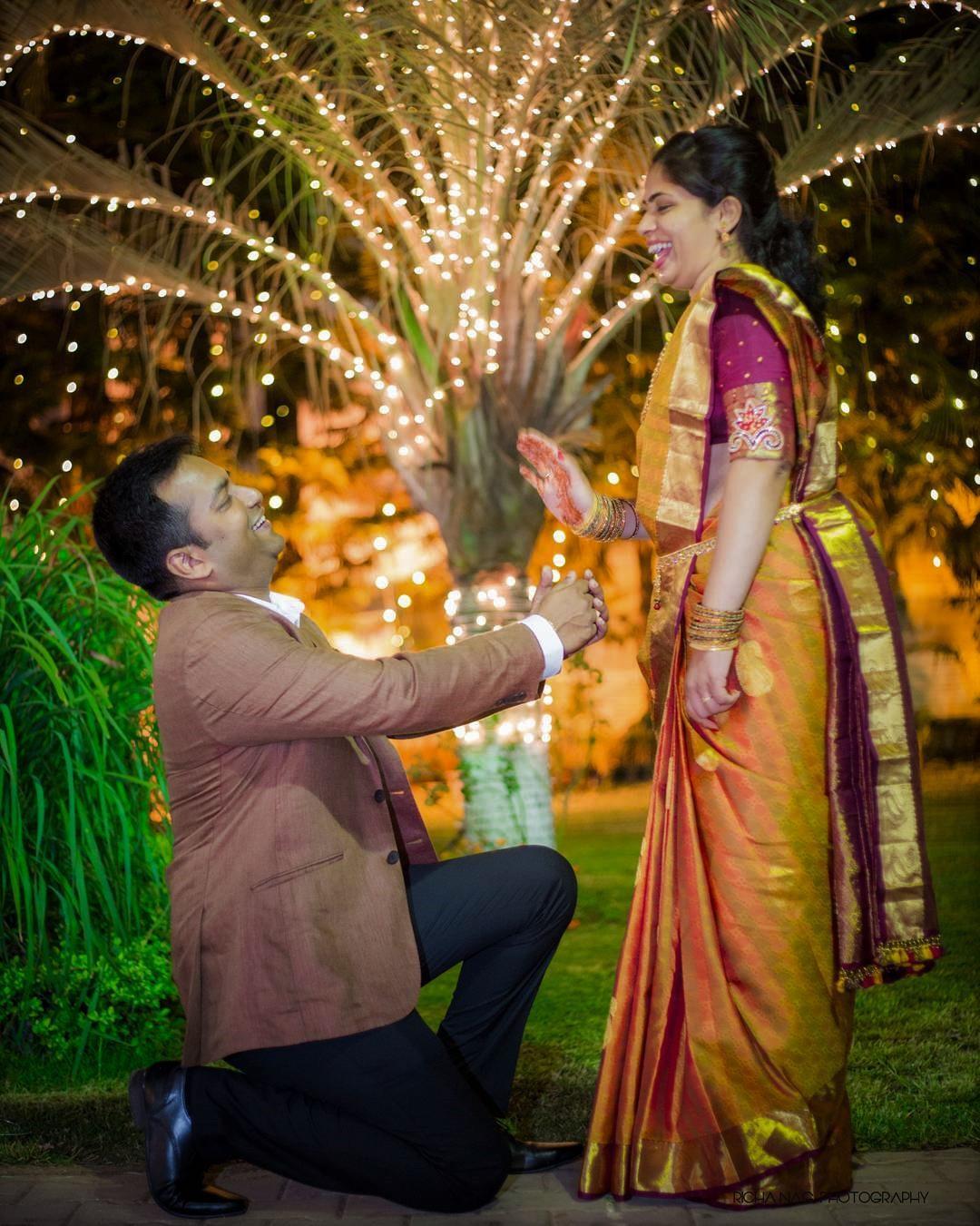 Doesn't this woman look classy and elegant while pairing this rich hand embroidered blouse with a golden Kanjeevaram saree? The sheer beauty of a silk saree can come out beautifully when you pair it with an interesting blouse. For the one who just likes to keep it simple, this gold saree blouse is another great choice for you to pick!
All the gold saree blouse options have their own USPs and you can always customise them according to your wish. If you wish to keep the look fancy, then you can keep the saree and as well as the blouse loud. Choose your favourite gold saree blouse to slay the look, this wedding season.
Get in touch with these tailors near you to have the perfect blouse stitched for your saree!