Gold Jewellery Price: How Much To Pay & What Determines The Cost
Gold jewellery is a must-have for any bride-to-be. But what determines the gold jewellery price? Read on to find out so you can make more informed gold purchase decisions.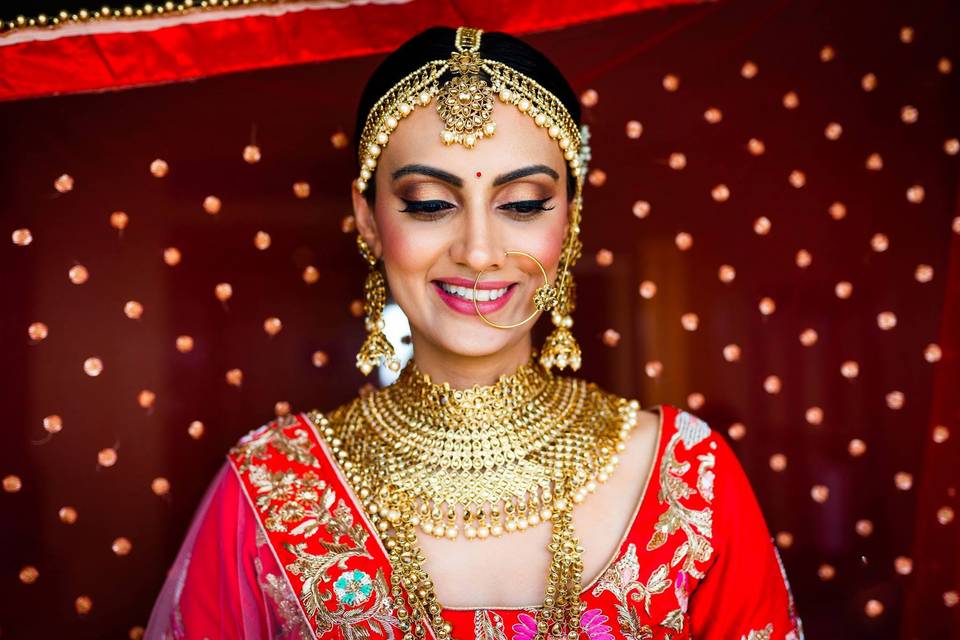 When we think about wedding shopping, looking for the perfect outfit can be fun but it is no match to finding that beautiful bridal jewellery to go with your attire. Today bridal jewellery is not just about adding the finishing touch to your outfit but it defines your entire look while signifying the different stages of courtship.
Traditionally, the mantra for gold jewellery was 'more is more' but modern brides choose to don a few statement pieces to enhance her bridal look. Faced with a limitless number of options when it comes to buying gold jewellery, it can be challenging to find the pieces we love while sticking to our budget.
To shine some light on this subject, we've examined what makes up the gold jewellery price and which pieces can bring you the highest resale value. Gold is an investment after all.
A. What makes up the gold jewellery price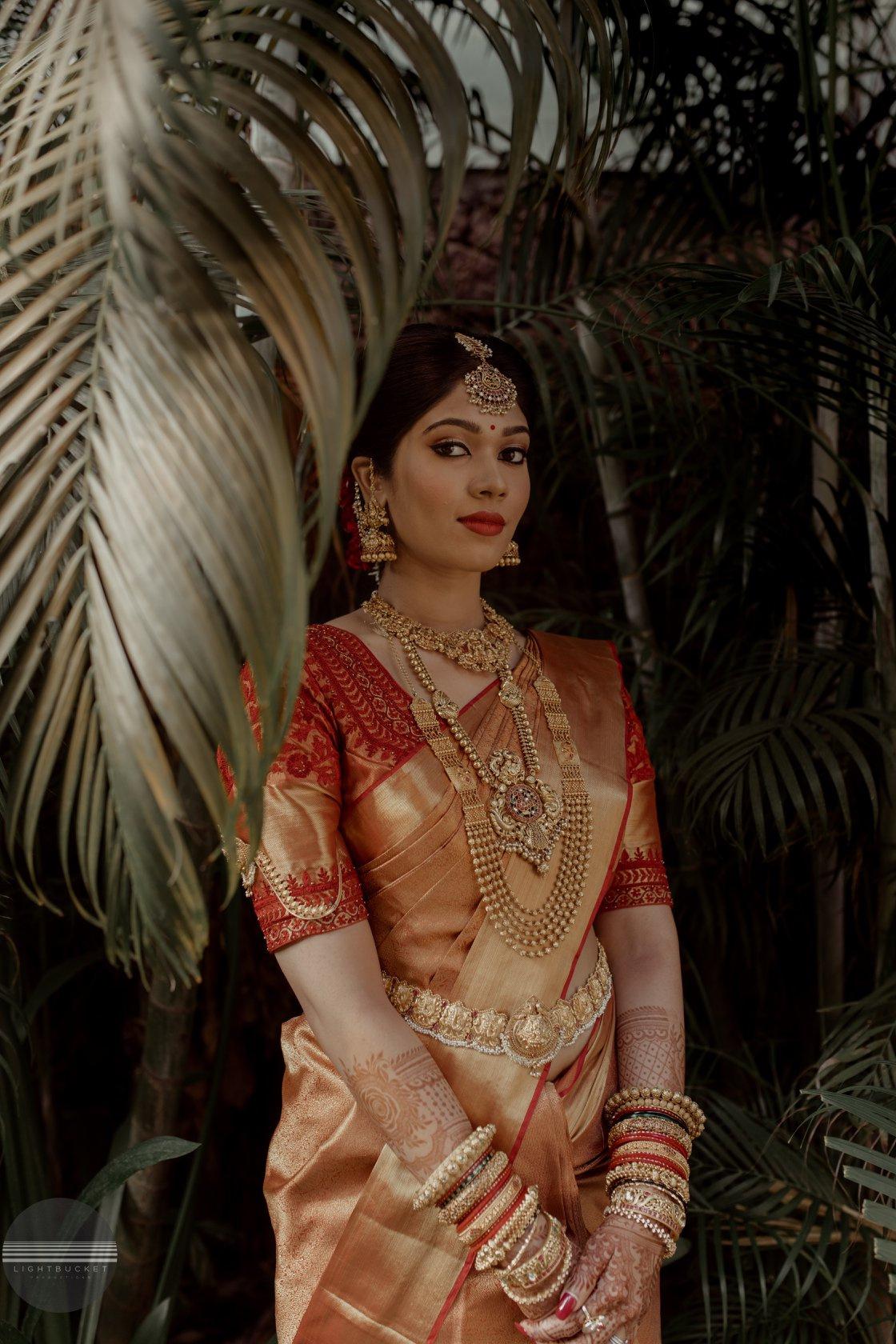 In India, gold has remained one of the most common and lucrative forms of investments. Not only does it add beauty and charm to your attire but it also acts as an investment tool. Therefore, when buying gold it is important to think of it as an investment and not just bridal jewellery. This makes the price a crucial factor when it comes to picking the right pieces. There are many factors that affect the price of gold. These include:
1. Demand
Gold is a large part of the tradition and culture in India. This commodity is seen as a worthwhile investment that can serve as financial protection in the future. A survey conducted found that only half of the people who bought gold purchased it as an accessory, the rest bought it as an investment.
2. Inflation
Inflation can be described as an increase in the price of goods. When inflation in the economy is on the rise, the value of money goes down as goods and service become more expensive. During this period, people tend to buy gold as an investment. This leads to an increase in the gold jewellery price.
3. Interest rates
The gold jewellery price and interest rates have an inverse relationship. When interest rates are low, it is a sign of a strong economy and this gives rise to inflation. Many people buy gold at this time as a means of protection from the high inflation rates. Alternatively, when interest rates are high, investors turn to assets that provide a high return and since gold does not carry a return like stocks and real estate, the demand decreases.
There are various factors that come into play when it comes to determining the gold jewellery price. Hence it is important to understand the current economic conditions before you make the purchase.
B. How much should you pay?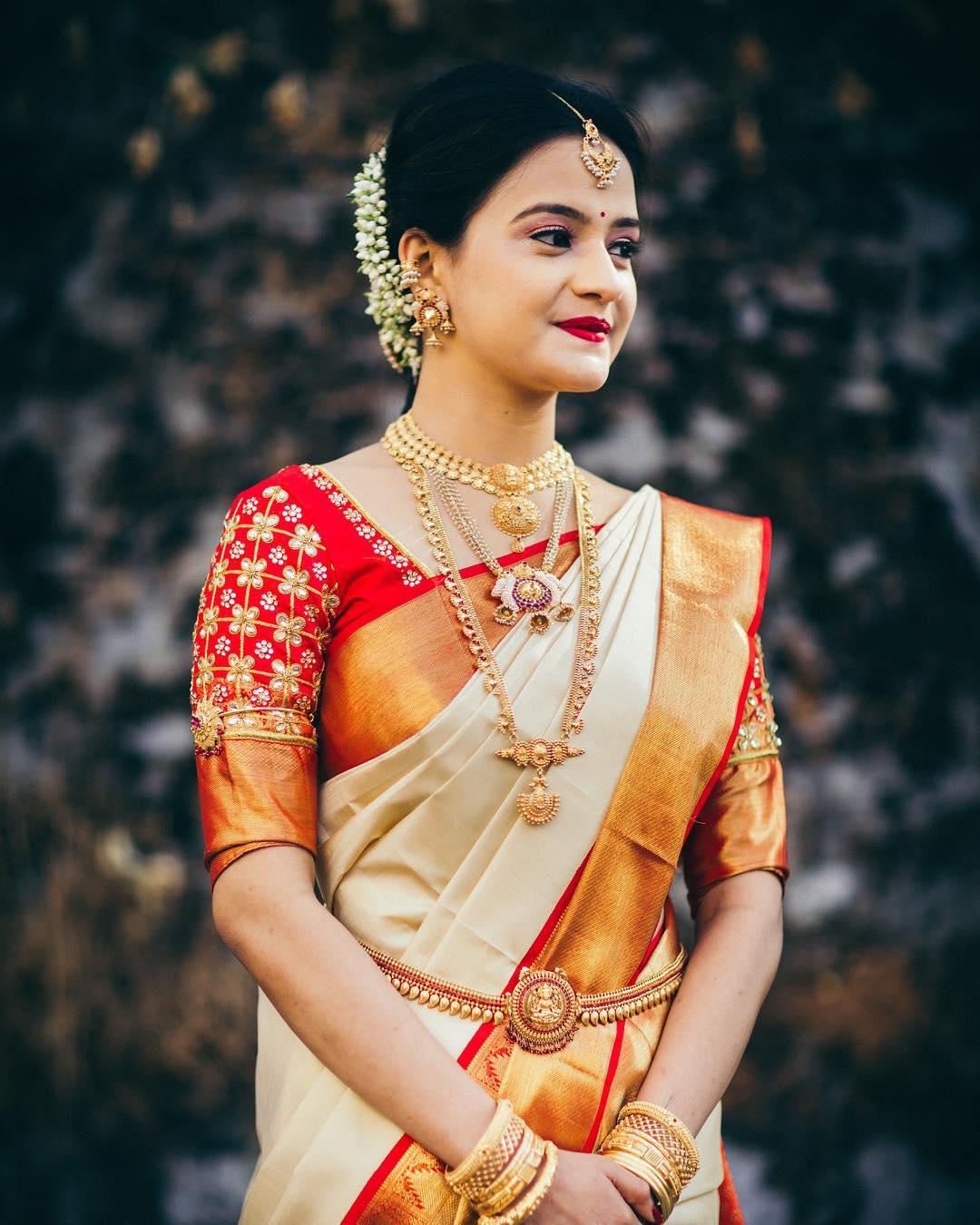 There are numerous options and choices when it comes to gold jewellery and each type of accessory comes at a different price point. Before you go into the full swing of bridal jewellery shopping, it is wise to know the essentials that you want to have as part of your bridal trousseau as well as how much each one costs so that you can budget accordingly. Here's the gold jewellery price for these bridal jewellery staples:
1. Gold necklace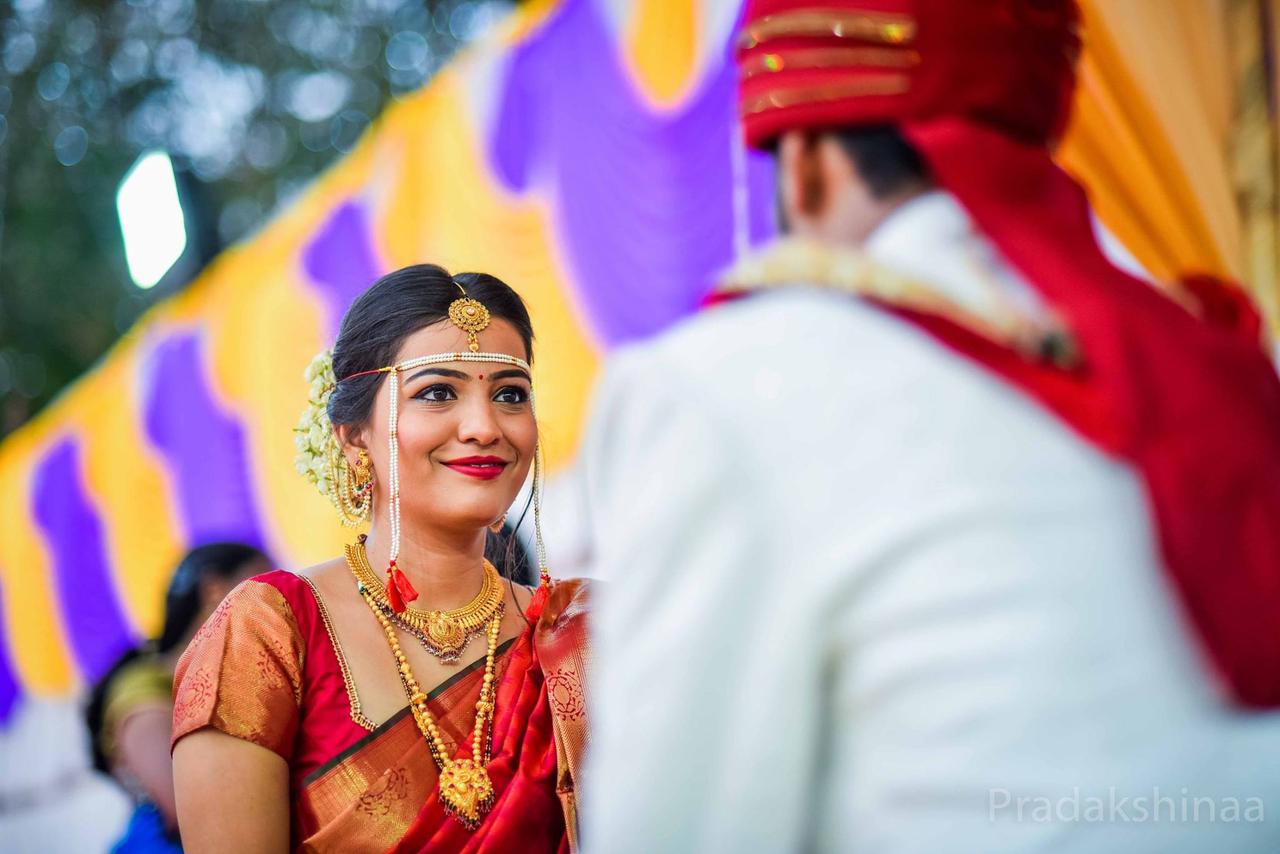 Indian wedding jewellery holds a lot of traditional significance and a gold necklace set is one of the most important pieces in your bridal trousseau. A stunning necklace has the ability to completely transform your look and add a touch of elegance and class. There are many types and designs to choose from and is a huge determinant in the gold jewellery price.
a. Simple gold necklace
If you are going for a minimal traditional look, you can opt for a gold necklace that comes with a simple pattern like flowers or leaves and embedded with different coloured stones. This can be paired with a simple bridal outfit or it can help balance out a heavy lehenga. A gold jewellery price for a simple necklace is between ₹75,000 and 1.5 lakh.
b. Choker
However, if you want to go all out on your wedding day, you can wear a statement choker to add some major bling to your outfit. These necklaces can be designed in various ways to suit your personal style.
Many brides opt for a Kundan or Polki jewellery and gold necklace pairing. You can even match the beads and the stones on the necklace to your outfit. They are the perfect blend between modern and traditional. The price of a gold choker can range between ₹2.5 to ₹3.5 lakhs.
2. Gold earrings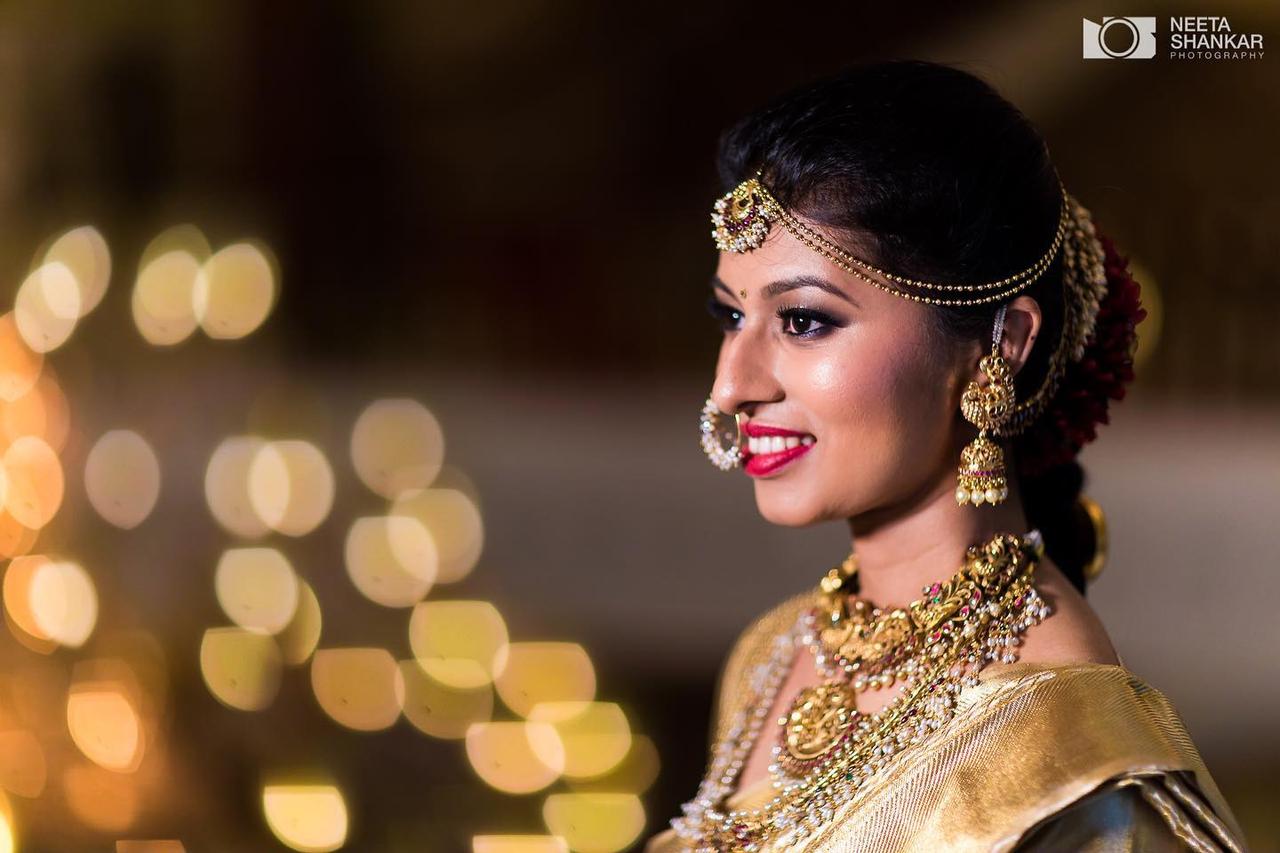 Like the necklace, gold earrings are an essential part of the bridal trousseau. They can be considered the most versatile type of jewellery as they can be mixed and matched to add some glitz and glamour to any outfit. If you want to add a traditional element to your contemporary outfit, some statement earrings will do the trick.
a. Jhumkis
Jhumkis are bell-shaped earrings that are a staple in any bridal jewellery collection. They can amp up any attire and can be designed to suit both classic and contemporary looks. In many families, Jhumkas are also worthy of being family heirlooms. This timeless Jhumka gold jewellery price can range from ₹60,000 to ₹1 lakh.
b. Drop earrings
If you would like your accessories to be a little more minimal and modern, some elegant drop earrings can enhance your bridal look. These earrings, as the name suggests, drop from the ear and incorporate some stonework like diamonds, rubies or emeralds.
You can either go in for some simple danglers that come in plain gold or a more elaborate pair that comes with design elements like chains. The gold jewellery price of danglers can range from ₹40,000 to ₹1 lakh depending on the number of design elements.
3. Gold bangles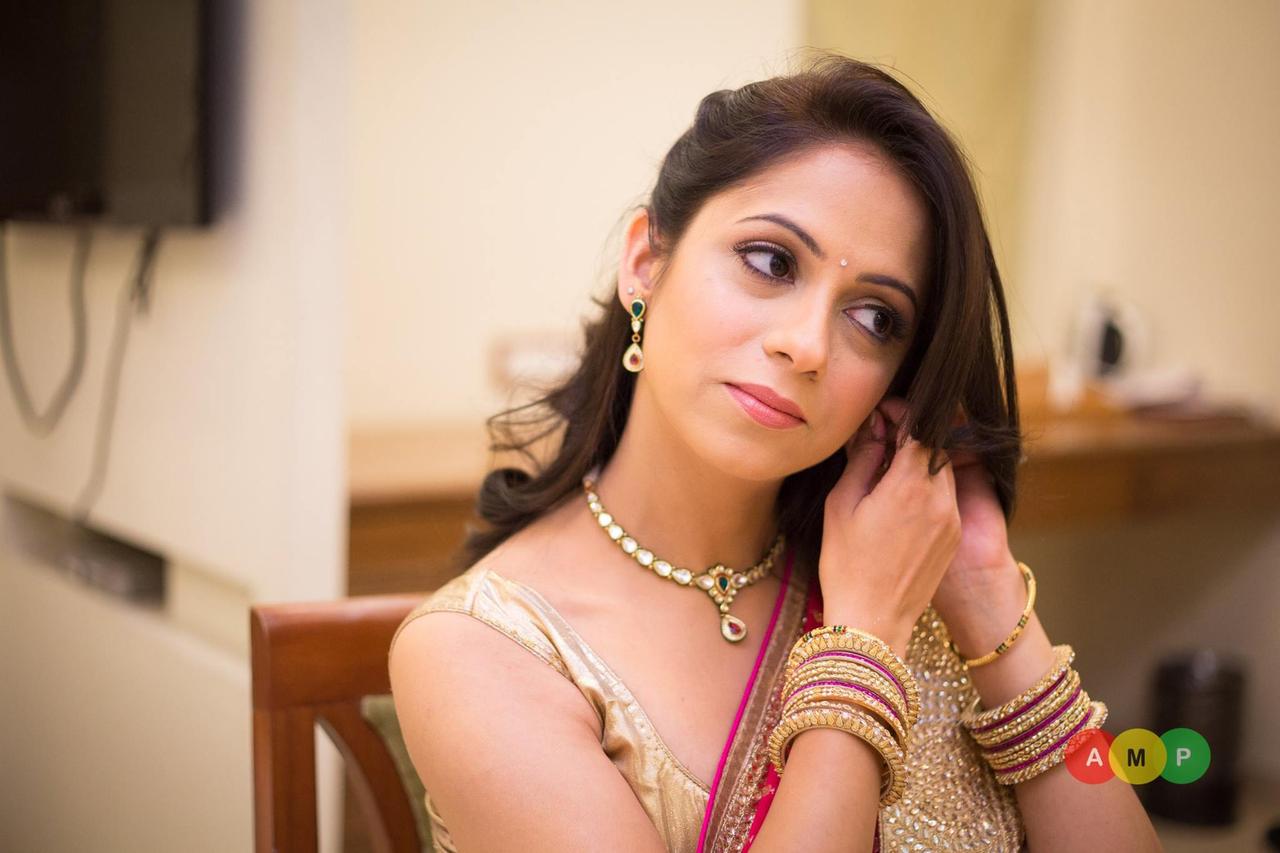 Among all the accessories worn by the bride on her wedding day, the bangles said to be one of the most prominent and important pieces of jewellery. The significance of bangles can be traced back to over a 100 years and in the Indian culture, gold bangles are gifted to the bride by her parents on the wedding day as a sign of prosperity and happiness. Here are the gold jewellery price and types to add to your trousseau.
a. Gold diamond bangles
Add some sparkle to your attire with some gold diamond bangles. These bangles come in different styles and can also be enhanced with various stones. They are incredibly versatile and go great with a traditional outfit or even a reception dress. Every bride needs some diamonds as part of their bridal jewellery collection and these bangles are the perfect addition. These gold jewellery price of the bangles can range between ₹1 lakh and ₹3 lakhs.
b. Kada bangles
For a more traditional bangle pairing, you can opt for a Kada gold bangle. These bangles have a larger width and are often embedded with patterns like leaves and peacock along with some stonework. This bangle can be worn as a statement piece with your saree or lehenga. The gold jewellery price for these bangles can vary depending on the designs and patterns.
So there you have it, that's everything you need to know about gold jewellery price and designs. Gold jewellery is a significant part of the Indian culture and no wedding is complete without. It is a favourite among many brides as they can add elegance and charm to any outfit. As a bride to be, you definitely want to flaunt some stunning gold accessories on your big day. Use the gold jewellery price tips listed above to help you find the prettiest accessories at the best value for money.
Looking to add some gold jewellery to your bridal trousseau? Get in touch with our bridal jewellery vendors!