Ghagra Choli Designs With Price for the Brides to Look Stunning
Want a dream outfit that also fits your budget? Check out this excellent list of Ghagra choli designs with price!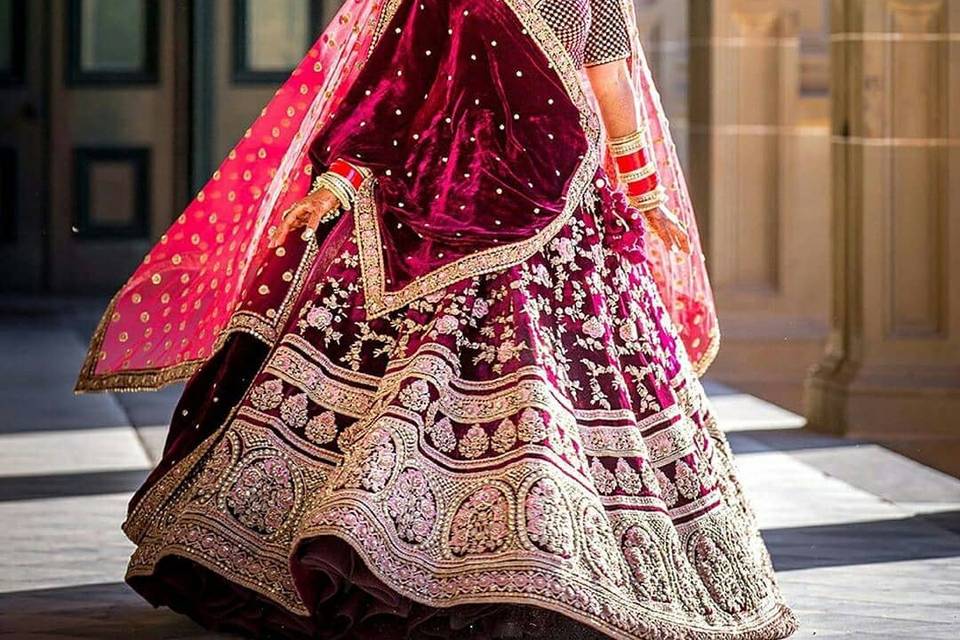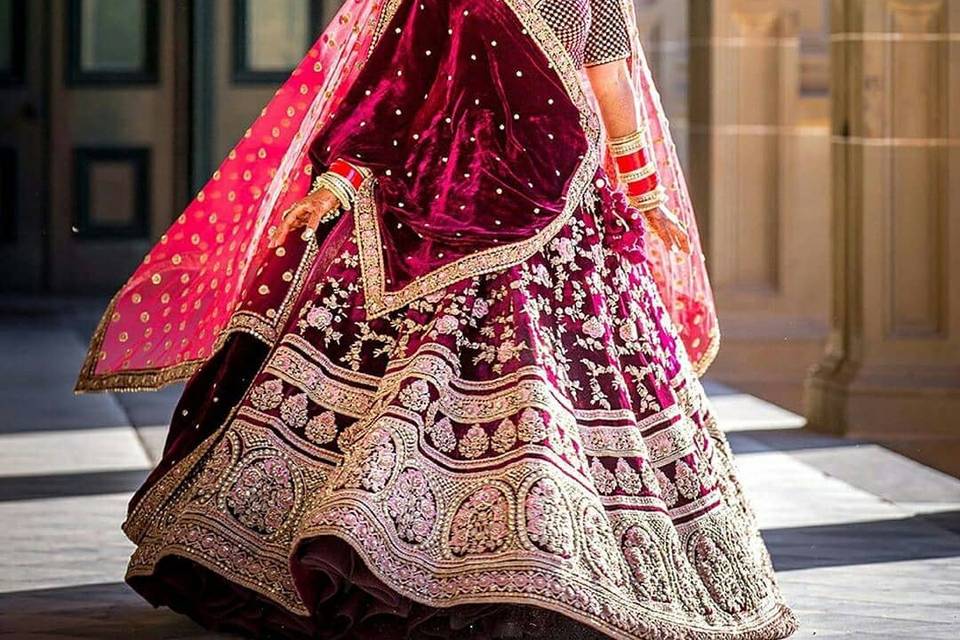 Image Courtesy: Sabyasachi Mukherjee's Instagram
You've dreamt of the perfect wedding for years - over and over again. And now that it is finally happening, you want it to be absolutely flawless. From the decor to the food and the outfit, you've been making sure that everything is picture-perfect.
One of the main elements of a dream wedding is the bridal outfit and not just for the D-DAY but also for pre-wedding functions like the Mehndi, the Sangeet, Cocktail and so on.
It's all great to dream about your wedding outfit but when it comes to reality there are a lot of things that one needs to consider starting from the design to of course the budget. There are a lot of bridal Ghagra cholis out there but the trick is to find one that suits your style without burning a massive hole in your pocket.
And as the bride, choosing an outfit according to these parameters might turn out to be difficult because of the running around you have to do for tons of other things. Which is why we're here to make it easier for you.
We've curated a list of Ghagra choli stores across the country to give you an idea of Ghagra choli designs with price. Get ready for your perfect wedding outfit!
Jagdish and Sons Ghagra Choli Designs With Price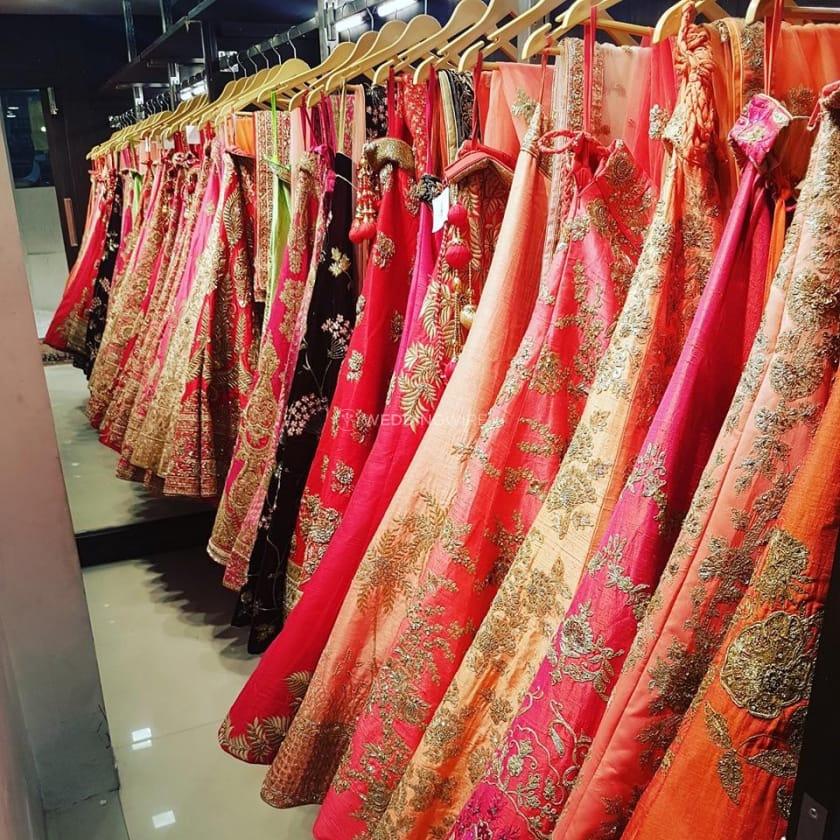 Jagdish and Sons India LLP is an exclusive lehenga store in the infamous galis of Chandni Chowk in Delhi. It started in 1973 and has been offering a variety of gorgeous, mesmerising and fashionable clothes for its customers ever since.
Their business is decades-old and they've consistently remained a great choice for brides and families of brides to buy stunning yet affordable outfits from. So whether you're looking for designer clothes or simple minimal ones, this is the store for you.
The best part? They also have an online store. So, if you're not located in Delhi or are too busy to visit their store, you can easily shop from the comfort of your own home and get your wedding outfit delivered to your doorstep!
They're quite popular because of the variety they offer at great prices. And they not only offer bridal outfits but also make clothes for friends and families of brides - this can easily become your one-stop destination for your wedding clothes!
Apart from all of this, if you already have a design in mind and want it made for your wedding, they design customised outfits as well. They will make sure that you leave with an outfit that you fall in love with.
Starting from: ₹2000
Lehenga House Ghagra Choli Designs With Price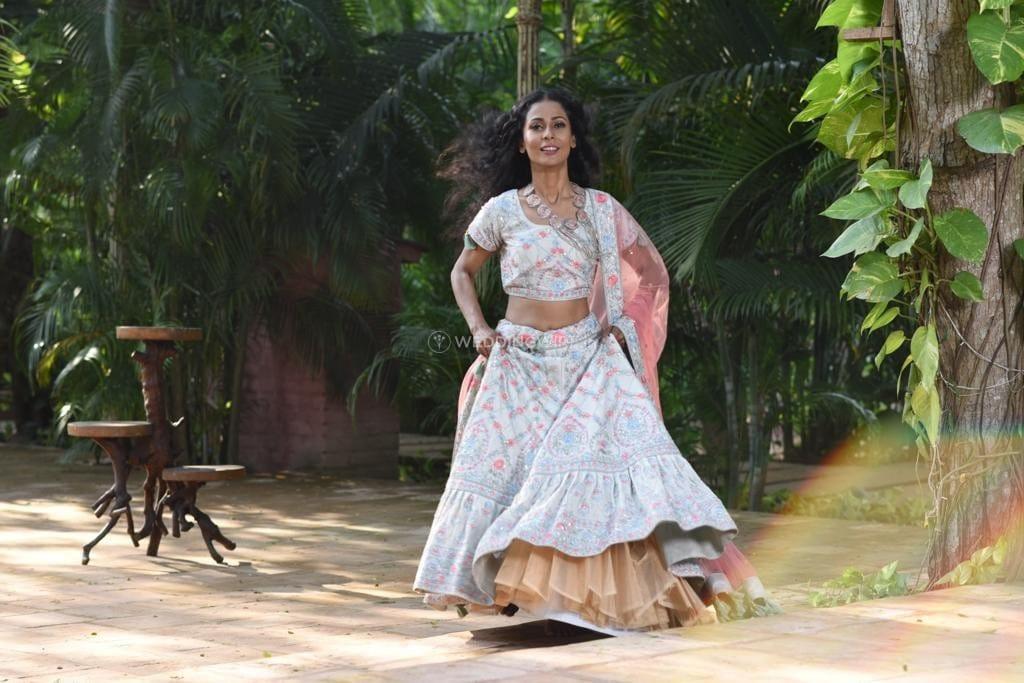 The only constraint to budget shopping is the compromise on quality that it brings along with it. However, when it comes to Lehenga House in Delhi that is not something you need to worry about. They offer a range of Ghagra cholis with stunning and memorable designs that you'll want to cherish for the rest of your life.
Apart from that, you can also shop for your wedding trousseau from their store because like we mentioned they do have unmatched variety. They understand that your wedding is a once-in-a-lifetime event and will do everything in their control to make sure that you have the outfit you were looking for in a budget that suits you.
Starting from: ₹8000
Aggarwal Creations Ghagra Choli Designs With Price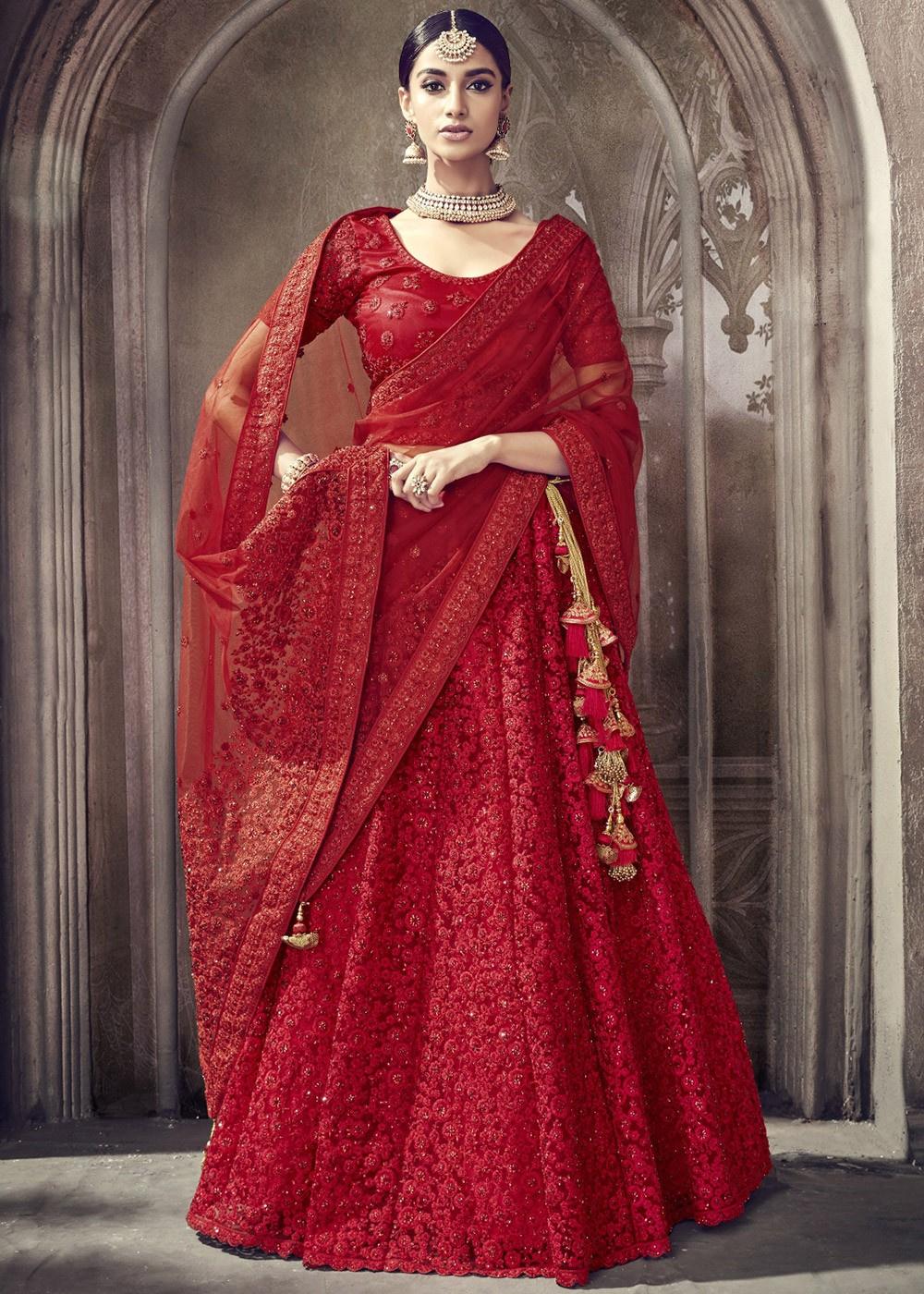 Every bride wishes to wear something unique while getting married. At Aggarwal Creations in Amritsar, they make sure that the wish turns into a reality for you. They have an exclusive range of fine wedding outfits and also a massive collection for your friends and family.
Their clothes are trendy, stylish, fashionable and it goes without saying that they are extremely affordable. Win-win.
Starting from: ₹800
Pavan Lehenga Ghagra Choli Designs With Price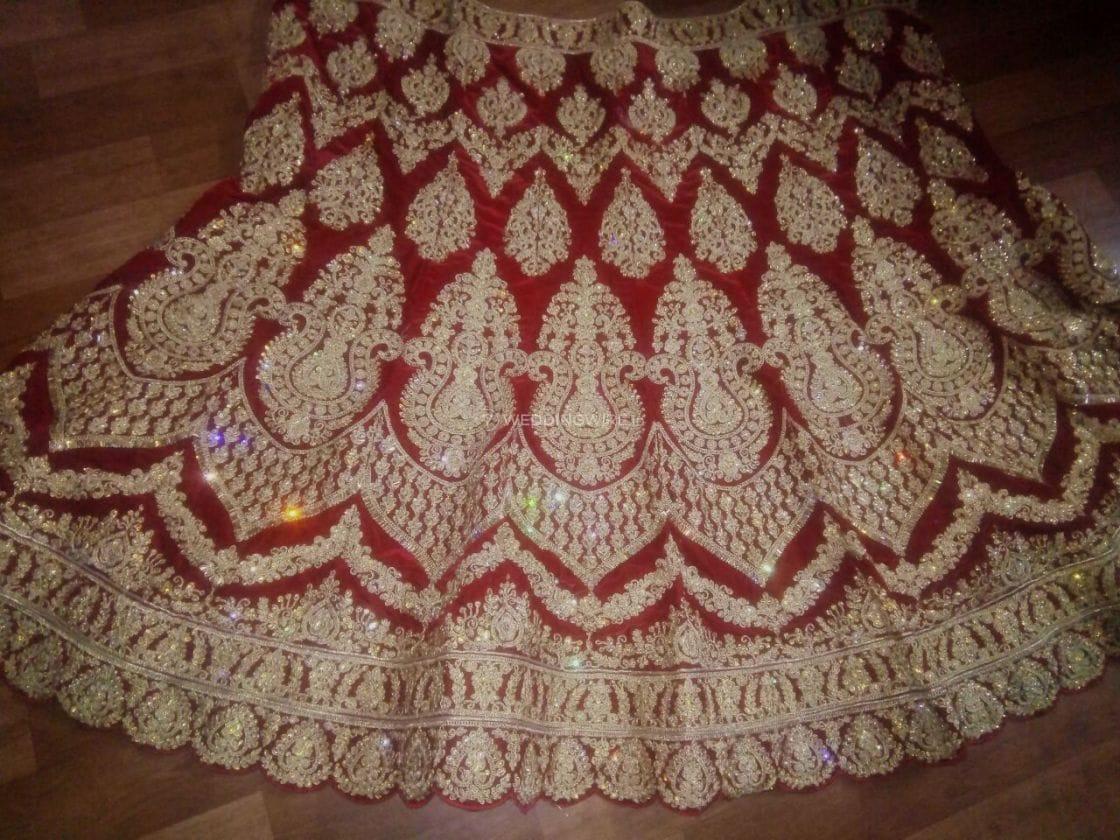 Pavan lehenga sells beautiful Ghagra choli designs with price in Surat. They always strive to curate the trendiest of lehenga choli designs for brides during any given season. So whether you're looking for a Ghagra choli set for your D-DAY, your engagement or your Roka ceremony, you can be rest assured that you'll find something with them.
Not just that, at their store, they also alter the outfit you choose according to your fitting preferences and ensure that you have an outfit that you'll want to adorn for years afterwards. So if you're looking for a store that will give you comfort and elegance all in one outfit, this is the perfect choice for you.
Starting from: ₹2500
Ritu Dzign Ghagra Choli Designs With Price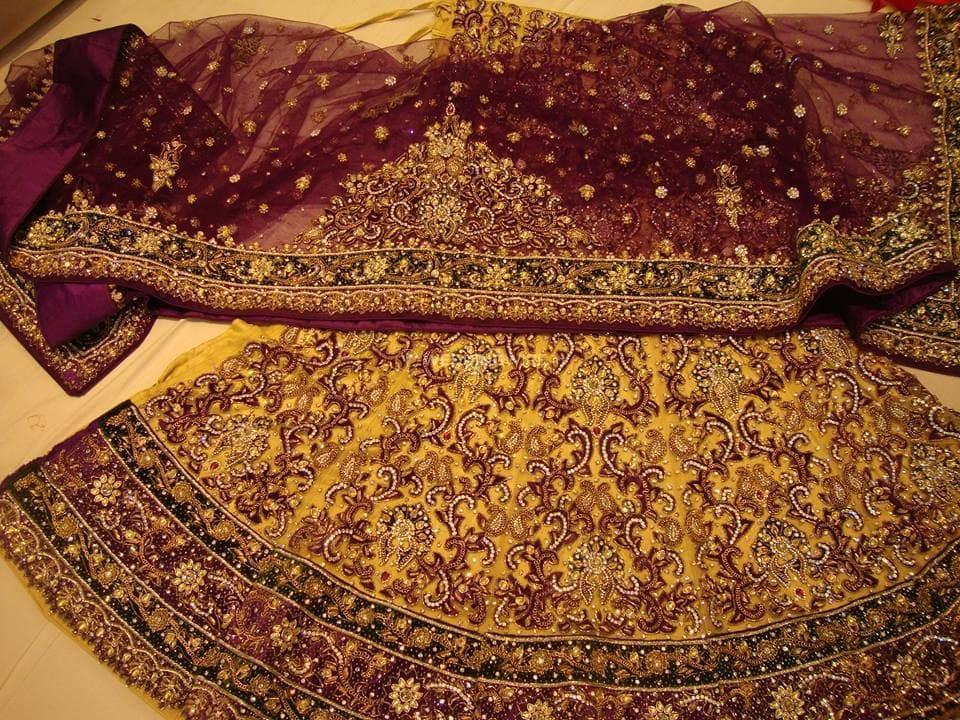 Image courtesy: Ritu Dzigns
Ritu Dzign offers designer outfits with a contemporary twist if you're looking for something like that. They have a great collection of Ghagra choli sets in Indo-western designs and the best part is that all of it comes at extremely reasonable prices.
You can definitely be assured that if you go ahead with their outfits, you will turn a lot of heads and grab a lot of attention on your D-DAY. No matter what your preferences, there is something for every bride at their store.
Starting from: ₹15000
Now that you have a fair idea of Ghagra choli designs with price, make a list of your favourite stores along with your budget and start shopping!
Loved this list of Ghagra choli designs with price and want to get yourself something from these stores? Get in touch with them right away!