5 Reasons to Consider Fort Jadhavgadh Pune as Your Royal Wedding Venue
Looking for a dream destination wedding? Fort Jadhavgadh in Pune is one of the best wedding venues for reasons more than one. From a convenient location to grand accommodation for guests, we list them to you.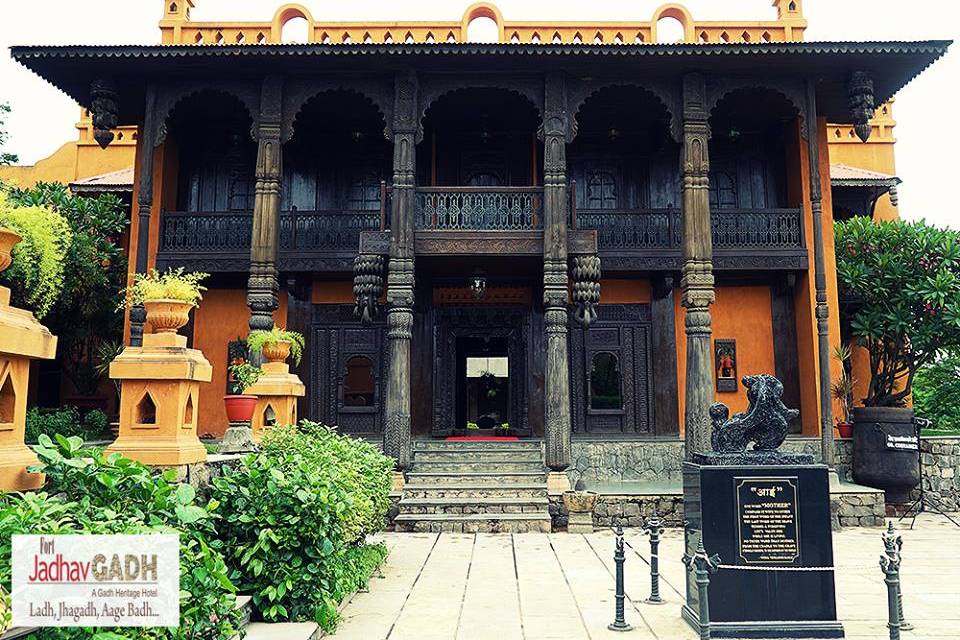 Destination weddings are a rage these days with millennials that wish for a fairy-tale like a wedding for themselves. India can boast of many such grand places, but, the one place that must find priority is the famous Fort Jadhavgadh Pune. Do take a look at why you should consider it as your dream wedding venue.
1. Hotel Overview
Envisioning a dreamy wedding is no longer restricted to royalty. You can have your own wedding just like the Maharajas at the well known Fort Jadhavgadh Pune, a haven where magic unfolds in every step of your way! It's situated merely 22 kilometres from Pune and boasts of features unique to the Marathas.
It's a 300-year-old fortress hotel that is famed for its dreamlike weddings and cocktail parties. Featuring 25 acres of well-groomed landscape and opulent rooms with exotic interiors and facilities, this heritage property is the Mecca for new age couples that want to wed in style and with pomp. Fort Jadhavgadh Pune also features a private museum called Aai Museum.
In addition to the regal ambience created by the marvellous Maratha style architecture of the fort, the hotel is one of a kind as it offers you to marry midst the mesmerising Sahyadri Ranges. Fort Jadhavgadh Pune offers mouth-watering catering services, gift wrapping as well as grand and themed wedding decorations.
2. Convenient Location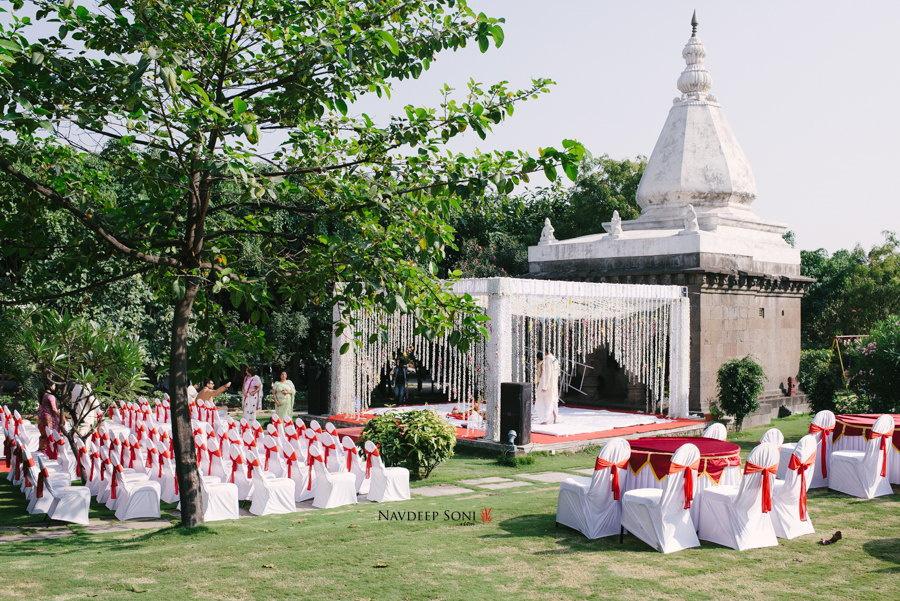 The state of Maharashtra proudly houses this famous hotel, the one and only of its kind. Its close proximity to the city of Pune makes it a favourite among couples wanting to wed like royals. It's nestled closely at 22 kilometres from Pune and is flocked by a large number of weekend tourists. Most destination weddings in Pune are held at this fort.
3. Accommodation
Fort Jadhavgadh Pune comprises of 58 rooms in total. There are three suites, 12 royal styled tents and 4 neem cottages plus 39 other rooms, each of which is decorated differently and as beautifully as you can imagine. All the rooms exude a traditional as well as modern charm and feature deluxe facilities that are to die for. The Maharaja Suite exudes the feel of royalty from every nook and corner. It's blissfully designed with a charming balcony overlooking Aai museum of the hotel, a private terrace as well as opulent interiors that reminisce you about the bygone Maratha Empire known for its power and strength. The Maharaja Suite's terrace overlooks the swimming pool.
The Maharani Suite is perched under the Maharaja suite and is a perfect place to house your esteemed guests. The spa and the pool can be directly accessed via this suit. It has its private steam room along with a host of other mind-blowing amenities. Museum Suites are other rooms that you can book for your wedding guests. These suites have their own entrance and are situated atop the museum.
Rooms like the Hill View Dalaan, Varsha Suit and The Kholi are all well decorated with each room housing a unique attribute. The Chhavni tents and Neem Forest Cottages are located amidst natural surroundings, perfect for spending romantic moments with loved ones.
4. Fort Jadhavgadh Pune Has Venues for All ceremonies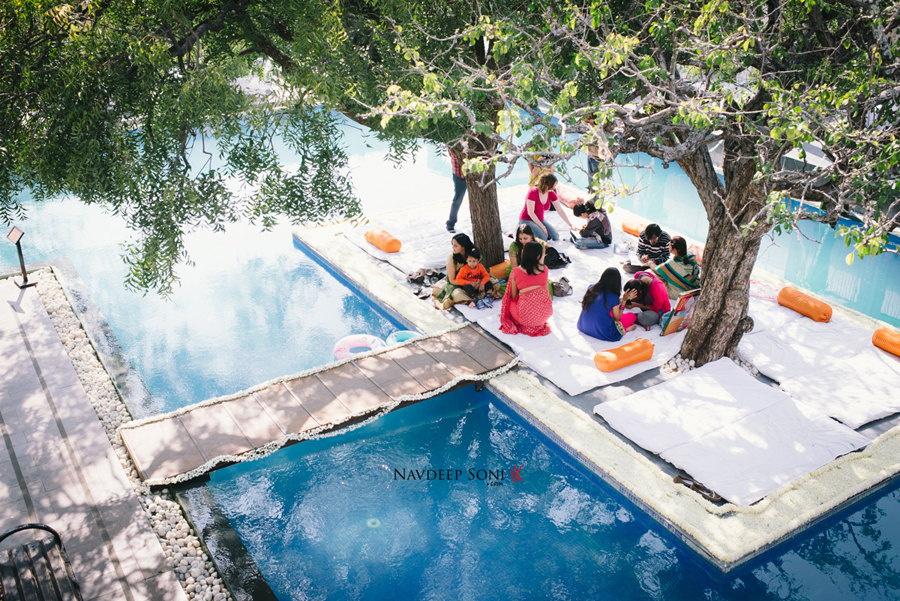 When you make a booking at Fort Jadhavgadh Pune, you are assured of a grand and opulent wedding that you have always dreamed about. The fort houses many spots that are perfect for conducting various ceremonies related to a wedding. Sangeets or bridal showers can be organised on the lawns spread beautifully in front of the fort. Pre-wedding Pujas can be conducted at the Ganesha temple that is almost 300 years old.
5. Perfect for Pre-Wedding Shoot
Fort Jadhavgadh Pune has many spots where couples can carry on with their pre-wedding shoots. The backdrop of the fort is perfect for a pre-wedding shoot as it offers you a chance to view the towering fort surrounded by the Sahyadri Ranges. The well-groomed lawns that sprawl in front of you are other option to try as well. The tent rooms, the terraces, and the poolside of the fort are yet other alternatives if you wish to capture your pre-wedding moments romantically.
There is also Prangan, the Banquet Hall that can be used for indoor wedding events like dinners and lunches. Apart from these, there is the poolside dining option available too which can be utilised for evening cocktail parties and receptions.
Fort Jadhavgadh Pune is the one and only place in Maharashtra where you can wed like the erstwhile Maratha kings and queens. It's a hotspot for many young couples wishing for an opulent wedding. Book your dates as soon as you can! Also, keep tabs on finding a wedding decorator, wedding planner and some head-turning vendors who can make your wedding absolutely spectacular and class apart!
Would you like to tie the knot at Fort Jadhavgadh Pune? Let us know through comments.