7 Promising Reasons to Hire an Event Planner for Your D-day!
Want to hire an event planner for your wedding but not convinced enough? Sit back & scroll through the list of all the promising reasons why you must hire the experts!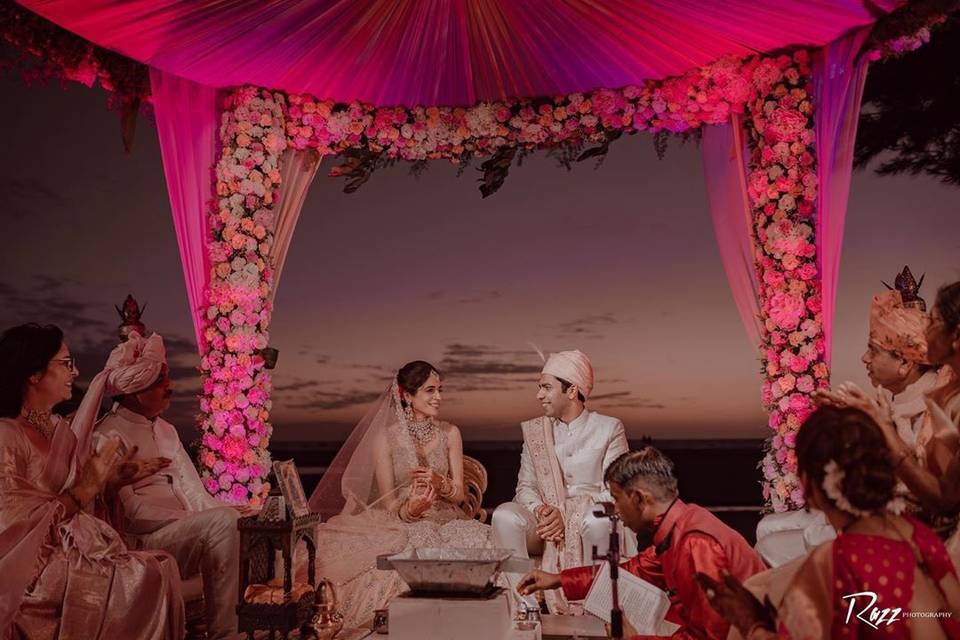 We're not unacquainted to the fact that since decades the majority of Indian weddings have been planned, organised and executed with combined efforts of the families, relatives and friends. And with so many people involved in planning a wedding, every person who has once planned a home-wedding, does not feel the need to hire an external entity to do the job. No matter how fulfilling and easy of a task wedding planning might seem, it is no cakewalk.
Planning a wedding requires a lot of expertise in order to avoid downfalls like vendors backing off last-minute, exchange of dummy contracts, sham promises, unreasonable pricing, unfulfilled deliverables and failed expectations. How exasperating! Isn't it? Event planners who are experienced in planning weddings help you sail through this storm with much ease and ensure your big day is made monumental for the couple and their families.
So without further ado, let's dive into all the reasons why you need an event planner to plan your D-day like a total pro, because why settle for anything less?
Better Budgeting & Money Management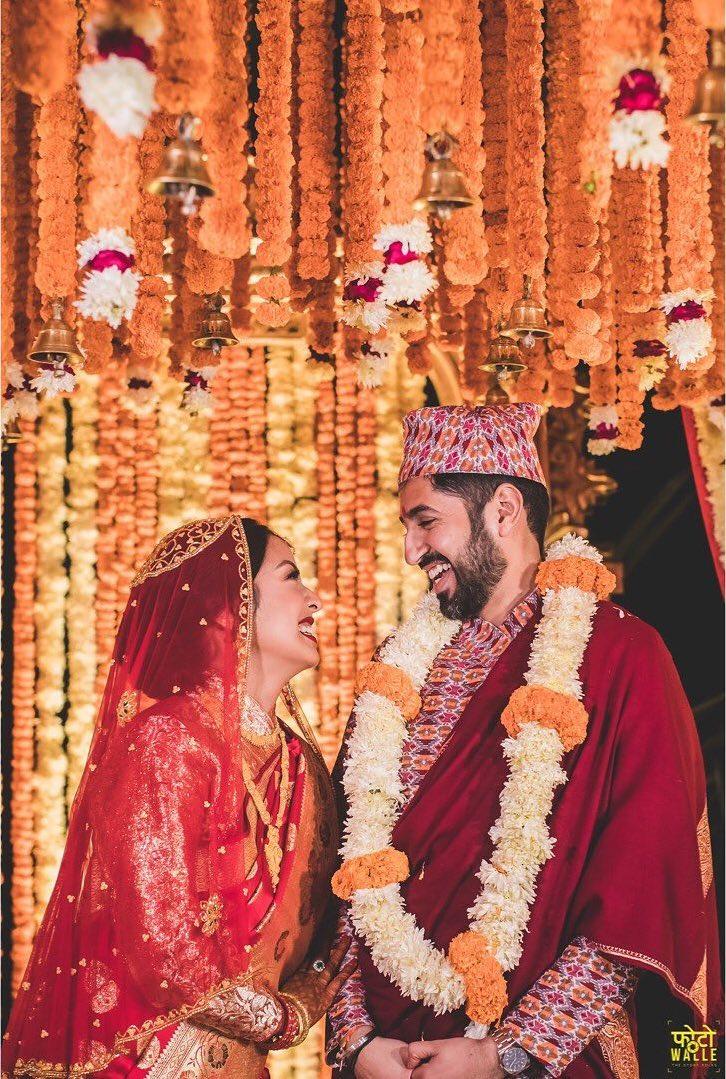 One of the most difficult tasks of wedding planning is finalising a workable budget. Most couples find themselves lost when money management comes into play. You might want to put a wedding expenses checklist in place and use the budget calculator to the best of your knowledge to frame the first draft of your wedding budget. Event planners are, however, better equipped to handle budgeting decisions and can help you plan a flawless wedding in your desired budget by allocating it right. They can also get you pretty good deals with other vendors.
Better Vendors & Discounts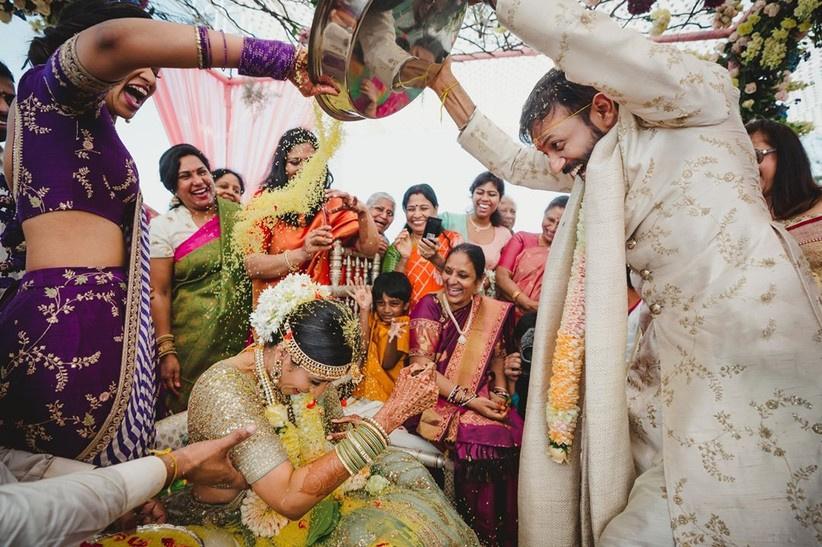 The event planners have a huge directory of vendors of their own. This directory includes the professionals they have already collaborated with in the past. If you trust your wedding planner enough, they can help you find other wedding service providers at much reasonable pricing without having to compromise on the quality of work delivered. It's kind of a win-win situation.
Smoother Vendor Management & Communication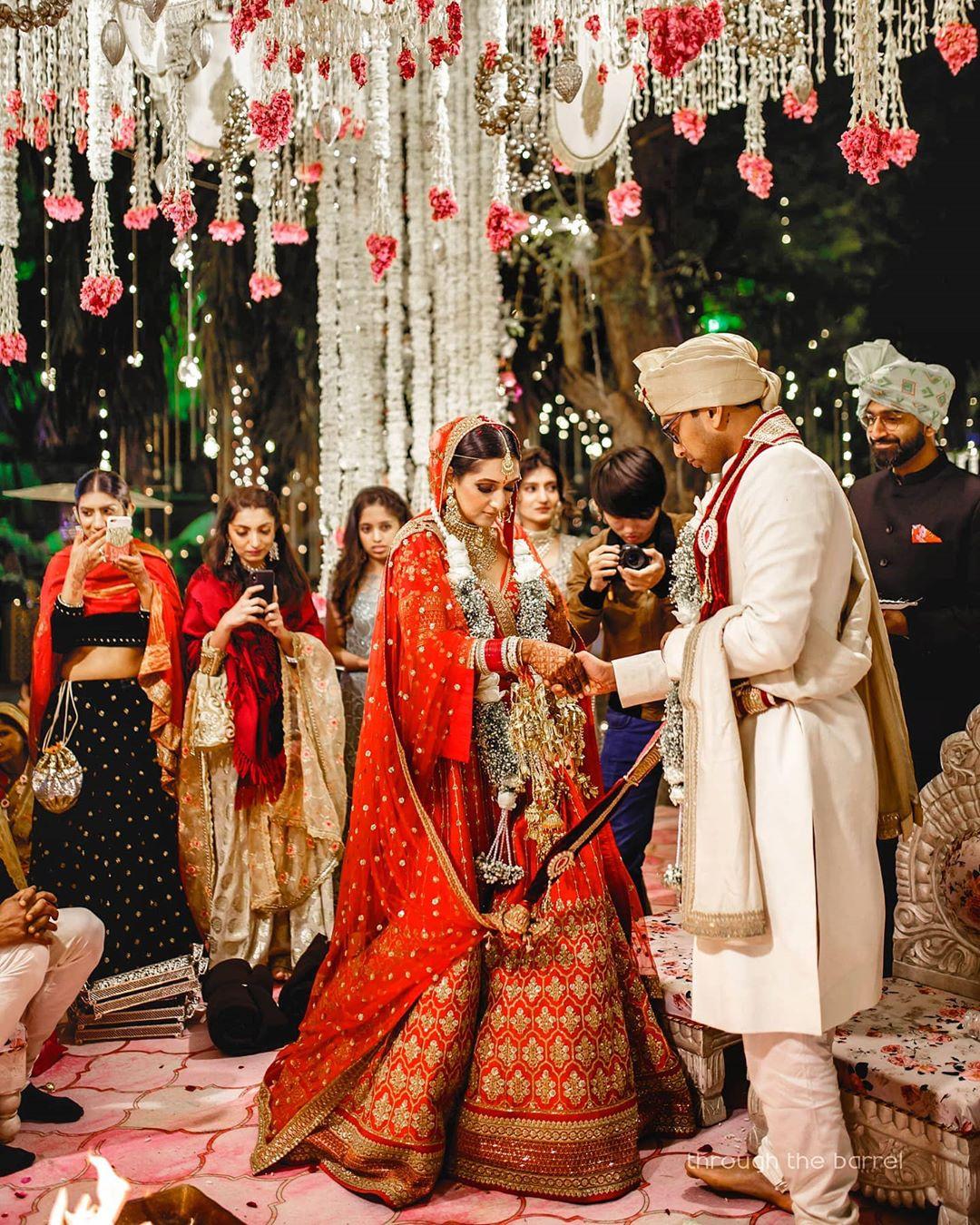 When planning a wedding by yourself, you'll have to manage your exhaustive list of wedding vendors and also ensure regular communications to touch base about the updates. Trust us, it gets pretty exhausting when you are dealing with different kinds of vendors at the same time. You'll definitely need a hand with that and there's no one better than an event planner to collaborate and connect with vendors for smoother functioning of events. They will collaborate and coordinate and also keep you posted with the deets!
More Creative Vision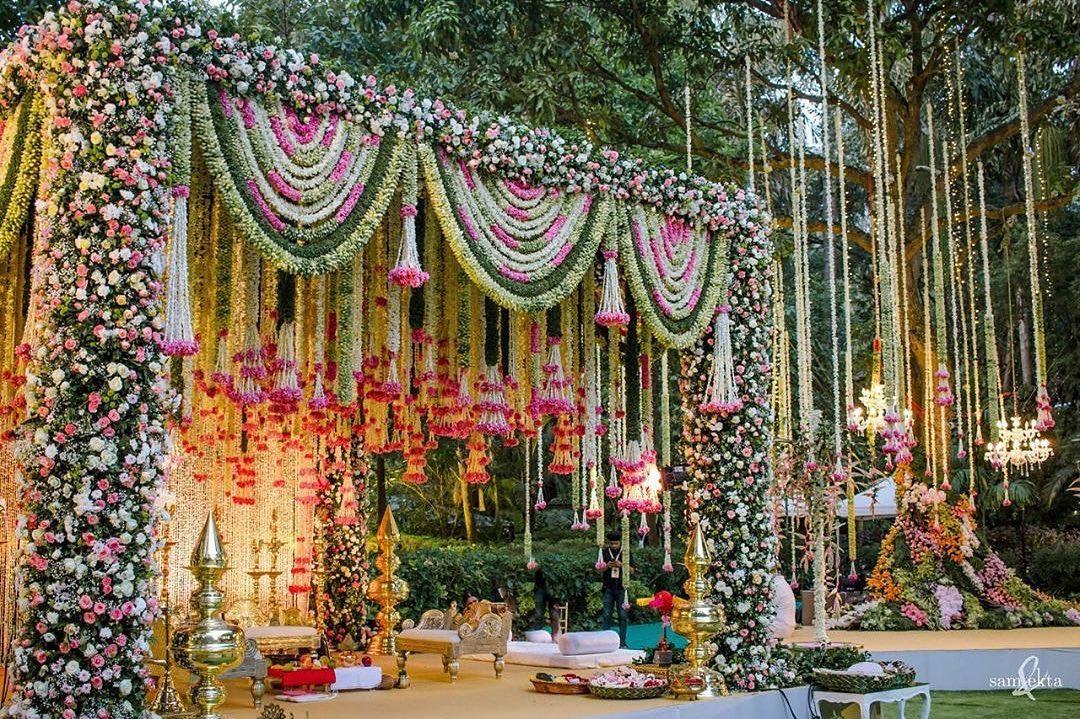 Being a soon-to-be-married couple, you'll have tons of ideas, some rational, some irrational (for instance, you might want to reconsider the lilies in Indian monsoons wedding decor). Your event planner will help you see a more creative yet practical vision of your wedding, tailored especially to meet all your expectations. Their expertise will help you zero down on ideas that suit you and your requirements best, in ways much easier than ever before.
Faster Solution to Tricky Problems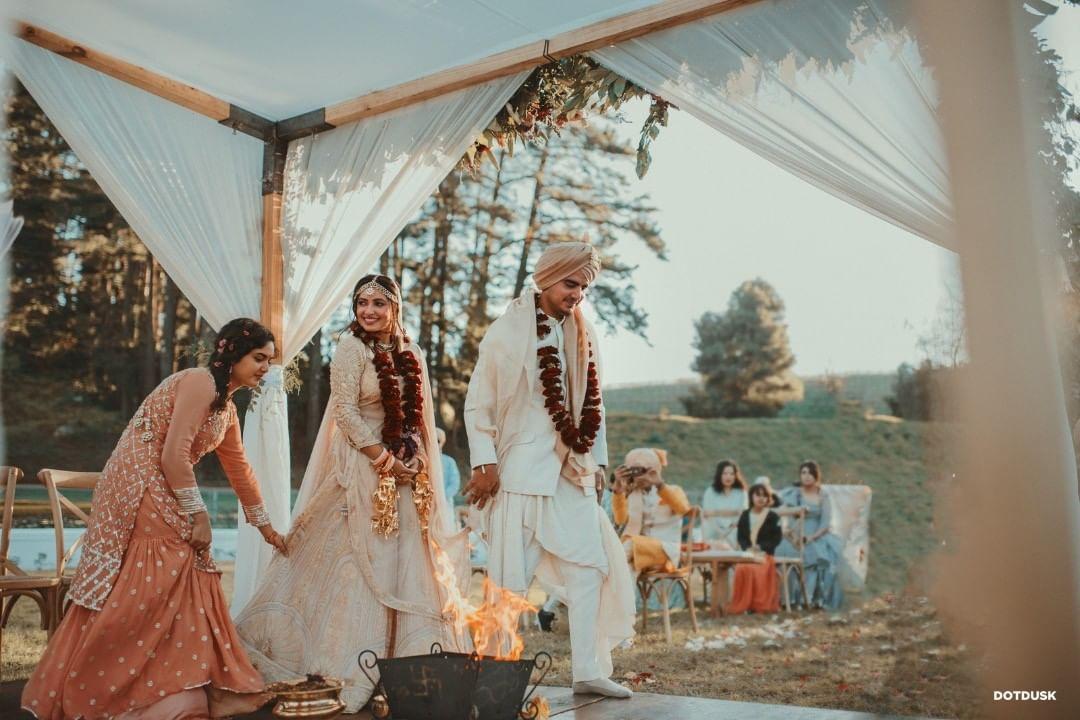 Wedding planning is full of surprises, some not so pleasant ones too. Don't be surprised if you find yourself stuck in uncomfortable situations like how to tell the guests that your travel expenses are not incurred by the couple. A seasoned planner will help you with polite and rational communication ideas because it's their job to ease your stress. While you get rid of your wedding planning stress, let the pros handle it their way.
Seamless Coordination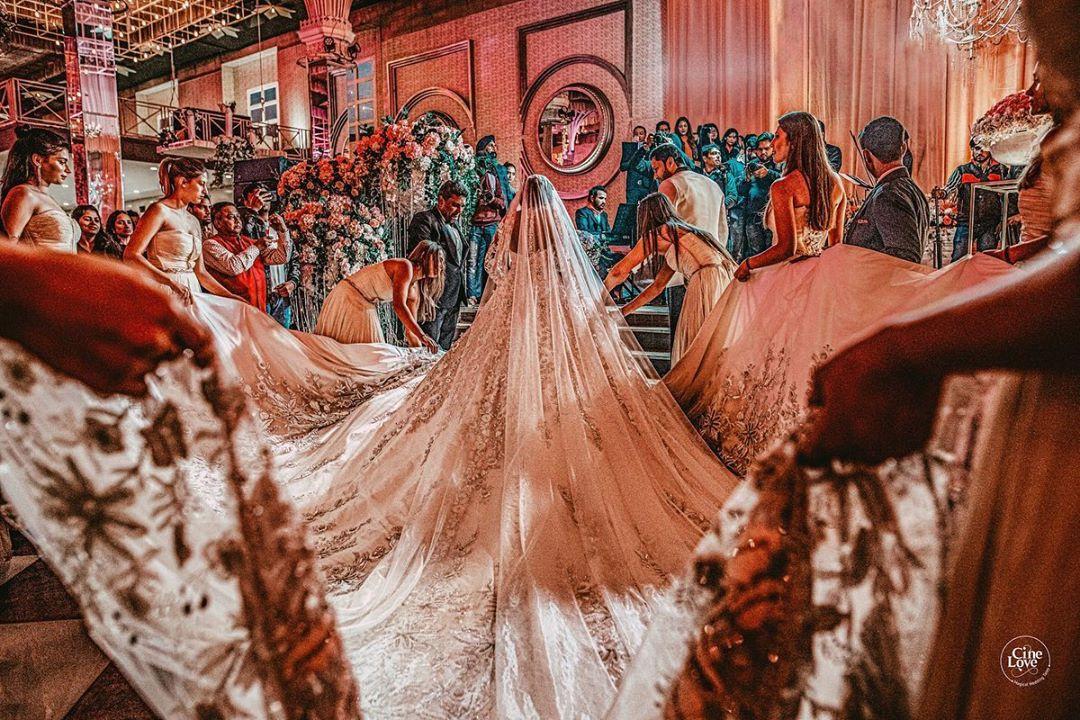 Indian weddings usually comprise of week-long festivities and if the coordination is poor, your events can turn into a nightmare real quick. From taking command over vendors, handling the logistics, ensuring the venue is ready before the event time, managing the guests and other hundreds of wedding-planning tasks from your wedding checklist, your event planner will have it all covered while you get ready for the pheras.
Less Responsibility & Stress; More Ease, Satisfaction & Fun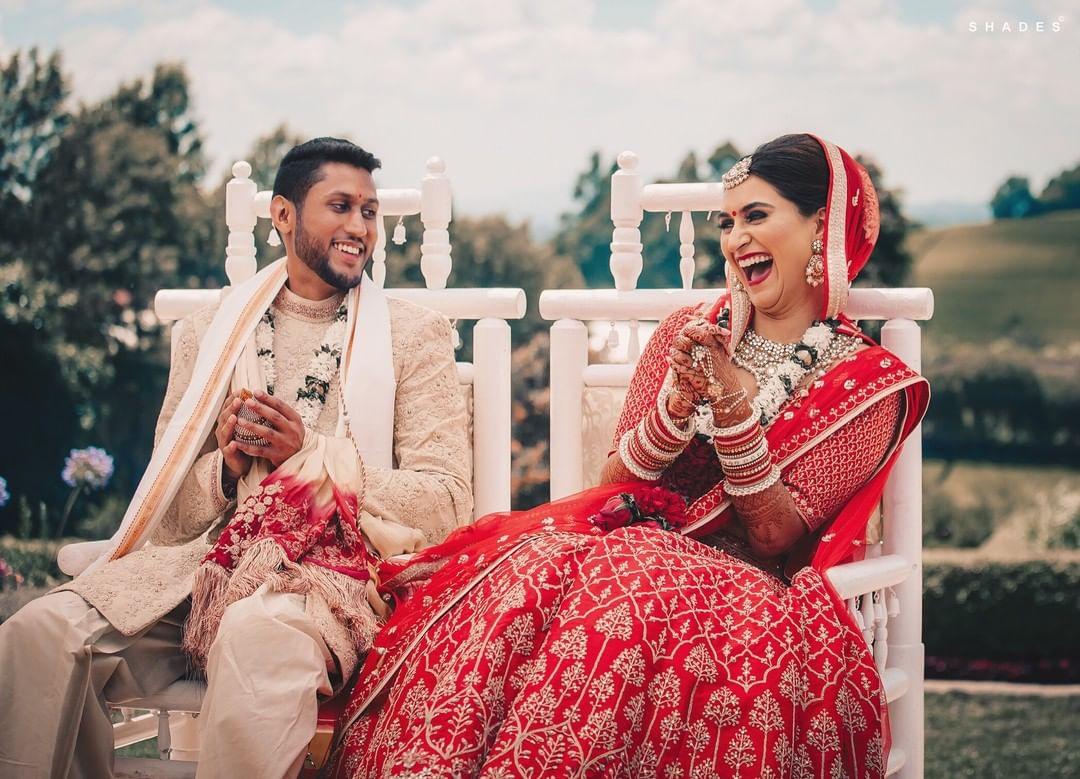 Image Courtesy: Shades Photography India
There is always a family member/relative/friend who is put in charge of certain wedding planning duties. If you'll look closely, you'll find them going nuts and scratching the hair out of their head or not participating in the fun. Whereas, if you have a professional event planner on board, you can shoulder every big-little responsibility on them and enjoy the wedding, because that is what you're SUPPOSED to be doing. It is a proven fact that the person who plans the wedding (any party) is often the one who least enjoys it. So, the choice is yours!
The biggest myth around hiring a wedding planner is that they're expensive and a luxury. We take the utmost pride in bursting that bubble. The pricing varies from planner to planner and it also depends largely on the timeline that they are going to be hired for. One can easily find something in their budget. Advice from the wise - Don't sign up for uncertainty and chaos caused by "trial by error" when the day is as big as YOUR wedding. Sign up for satisfaction, ease and a GUARANTEED day full of cherish-worthy memories.
Convinced enough to write that cheque? Check out our directory of the most sought-after event planners in the wedding space and begin your #ShaadiKiTayaari with a bang!