Emotional Songs for the Mother-Daughter Sangeet Performance
For a stunning performance by the bride-to-be & her mother, we present to you a list of emotional songs that will be perfect to dance on at the Sangeet ceremony. Read to know!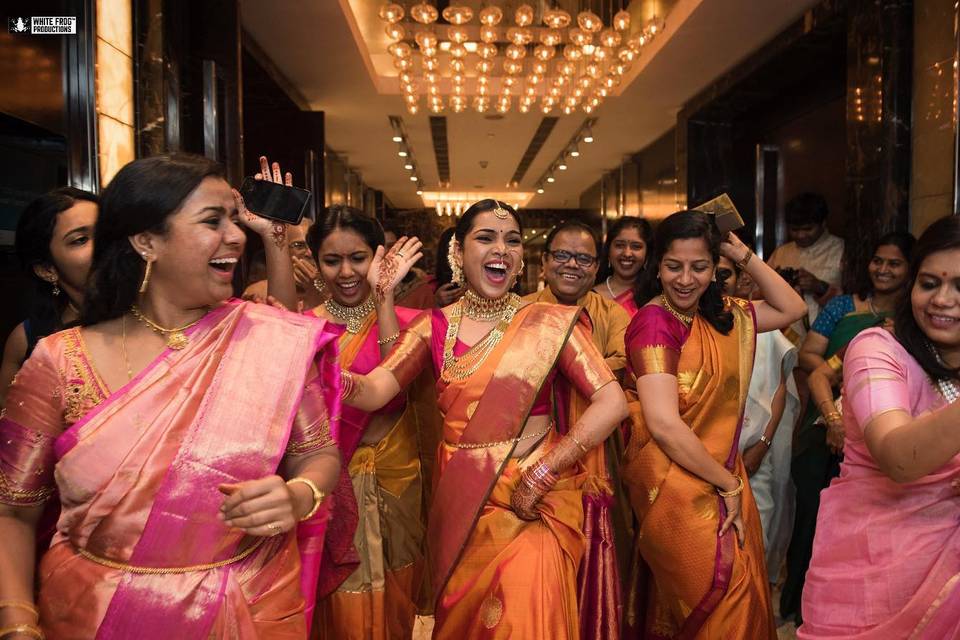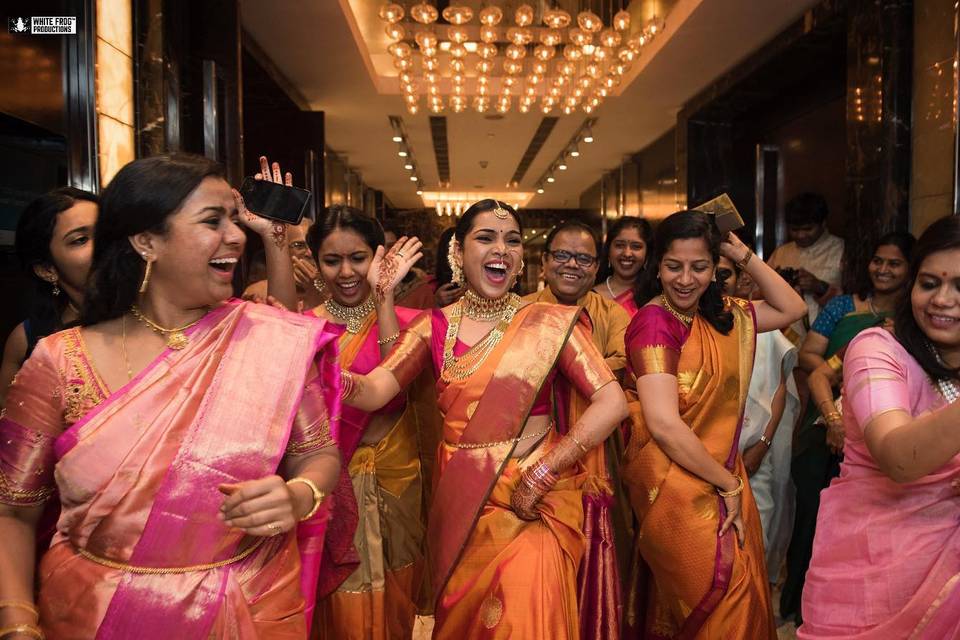 Indian weddings are all about emotions and moments that families share when two people come together to tie the knot. Sangeet ceremony is one such function of the wedding when emotions of happiness and laughter take over. But what makes everyone emotional is when the bride-to-be and her mother takes over the centre stage, giving a dance performance to express their beautiful bond together.
Bollywood has always given us numerous dance numbers that are perfect for a mother-daughter dance performance. Tapping some of the most trending emotional songs, we have curated a list that the duo can consider to perform on for their dance cue at the Sangeet wedding function. Take a look!
Navrai Majhi
This Hindi-Marathi mix song is perfect to give a cheerful performance for the audience by mother and daughter duo. The song has high notes and low notes, with an easy-to-adapt tempo on which both fast dance moves to slow dance moves can be performed. It is among the high-spirited emotional songs where the family talks about their precious daughter, wishing for her prosperous and happy married life ahead, telling everyone how they have raised her like a princess and now request her husband-to-be to take care of her like a queen as well.
Dilbaro
This emotional song from the movie Raazi will surely bring happy tears in everyone's eyes. The bride-to-be recalls her childhood and how her parents have nurtured her ever since she came into their lives, in their home. The nostalgia comes with a realisation that now the bride-to-be leaves her parent's house to call her husband's home her own. Slow dramatic dance moves can be a great way to present this song to the guests at the Sangeet function.
Kabira Encore
While this song is a Haldi special number, the lyrics are peppy cheerful enough to be performed as a dance number by the bride-to-be and her mother as well. The mother talks about her emotions, that now her daughter leaves for her Sasural, how the mother feels emotionally and gives the daughter all her blessings for a blessed future ahead. The use of harmonium and wedding quintessential Dholak in this song makes it a perfect wedding song to be played not just for the Sangeet, but for all other functions too. We are talking about the Haldi, Chura ceremony and Bidai time, to be more precise.
Genda Phool
Genda Phool is THE song of the ladies. The bride, her mother and all her aunts can perform on this song in a fun and dramatic manner. Discussing the groom, his family and the bride-to-be, this peppy song is perfect for slow choreography, making the performance easier for the mother to adapt quickly.
Mehndi Hai Rachne Wali
Some emotional songs touch the soul and this song from the movie Zubaida is one evergreen song that delivers just that. A mother sings for her daughter who is about to get married, blessing her and expressing how excited she is to see her daughter becoming a bride. Slow track with Shehnai playing in the background makes it an apt song to be played at the Sangeet function.
Maye Ni Maye
We have mentioned many emotional songs where the mother is expressing her emotions for her daughter. Now let's talk about the bride-to-be expressing her emotions of becoming a bride, conveying to the mother that she feels blessed to be getting married to the man of her dreams. This legendary song will never go out of fashion, making it a number one choice for brides-to-be and mothers to show their grooves on at the Sangeet function with elan.
Banno
Another traditional and one of the fun emotional songs for the bride-to-be and her mother to groove on is Banno from the movie Tanu Weds Manu Returns. This song with a hint of Haryanvi language is full of swag, quite literally, and will be a perfect number to show how quirky the mother-daughter are not only in their style, but their dance moves too!
The bride-to-be and her mother can either select a song based on how much they feel connected to a particular song the most or based on how fast or easy-to-follow the tempo of the song is. The duo can go with one single song or can ask a mixing expert to convert a couple of these emotional songs into a medley as well. Whatever connects to the heart and soul right!
Which one of these emotional songs is your personal favourite? Tell us in comments below and if you need any help with the choreography get in touch with the pros on board with us.