Breathtaking Couple Ring Images to Help You Seal the Deal!
We bring you some of the best couple ring images that you will surely fall in love with. Get inspired with these styles to purchase your own pair of rings!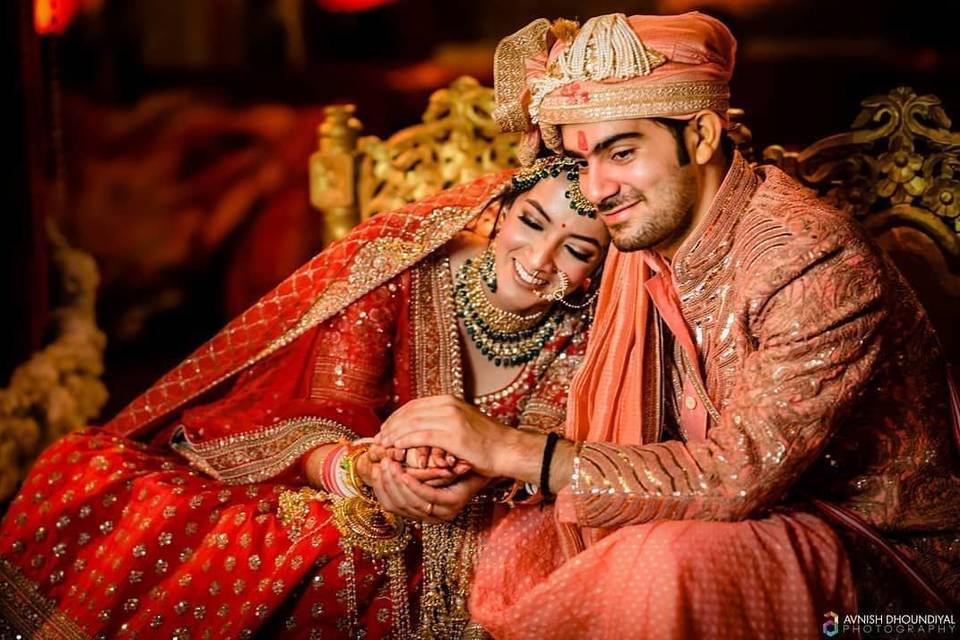 The wedding or engagement rings are one of the symbols of a marriage that signifies the commitment, devotion and bonding between the newlyweds. It's not just another ring that you pick out to match your vibe on any given day! It stands for your unconditional love. Thus, it has to be absolutely perfect.
Selecting the perfect ring out of thousands of styles you may see in the market might seem like a tough task but don't worry, as we bring you the latest couple ring images that you are sure to fall in love with. These rings are trending quite a bit and you'll find both, modern and classic designs on our list!
Without further ado, scroll to finalise your wedding rings with these hottest couple ring images.
Cushion cut bride and groom ring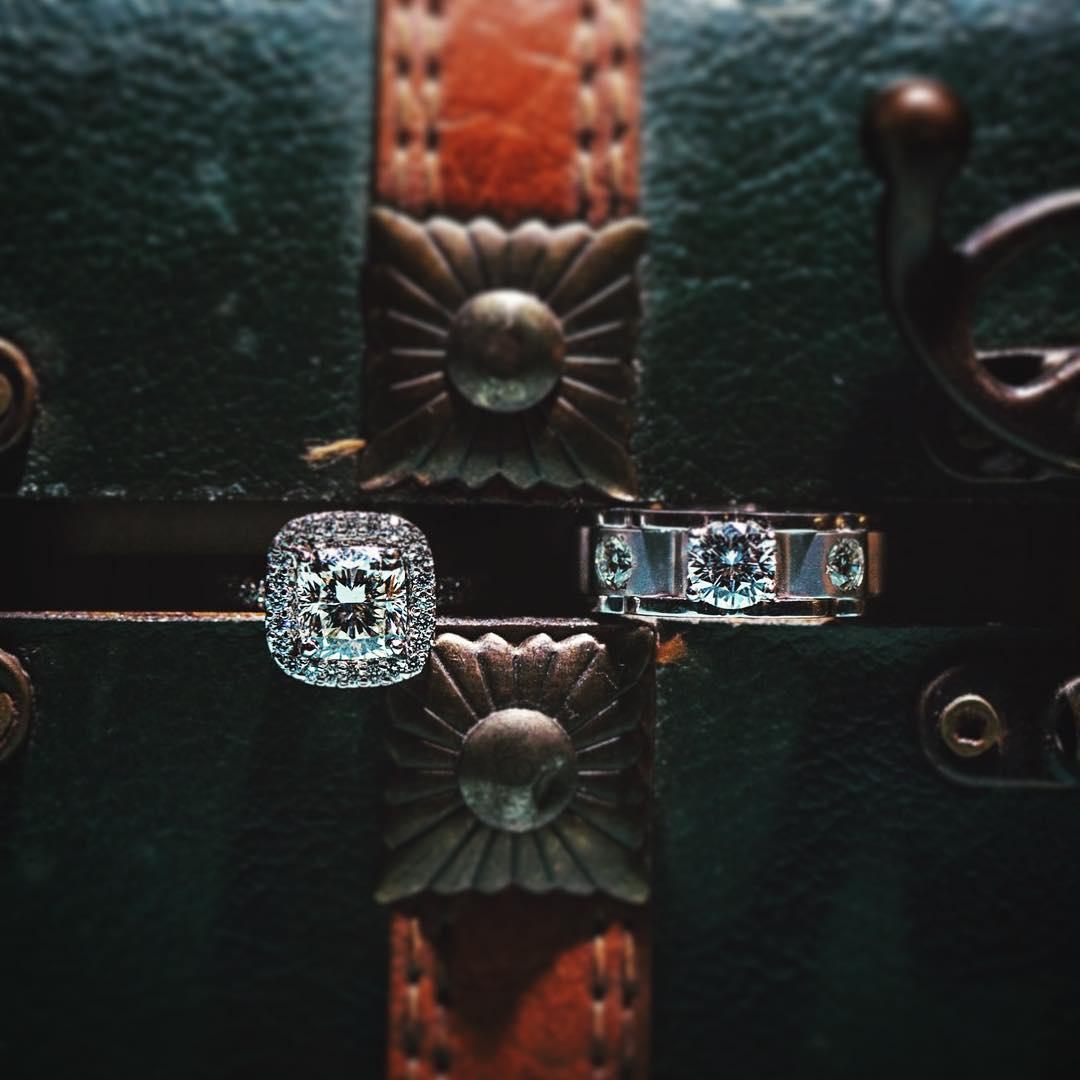 This flashy rock in this sort of couple ring images is shaped in a cushion cut bordered by a rim of miniature diamonds. The bride's ring features a larger solitaire diamond while the groom's ring features a smaller version. Both the rings are set in a silver or platinum band holding the centrepiece.
Gold wedding ring with a circular setting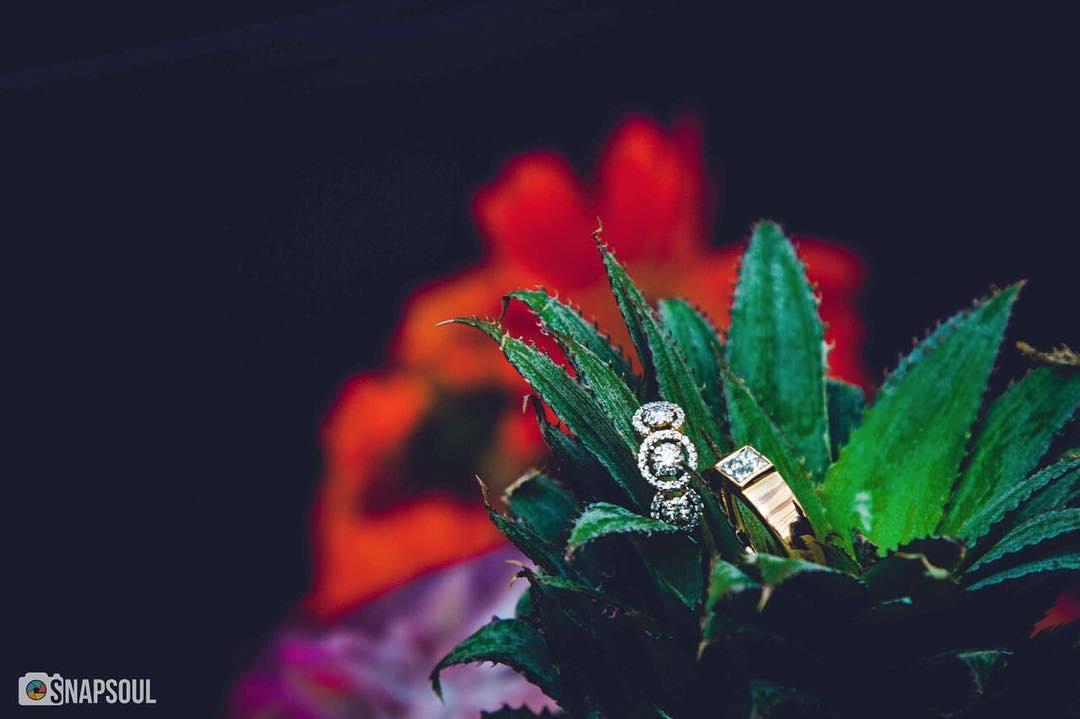 Image Courtesy: Snapsoul
Such couple ring images show a pair that comes with a gold band encasing intricately styled diamonds. The bride's ring is styled with a circular setting flanked by mini circles with brilliant diamonds spiralling around. The groom's ring features the round cut diamonds set in a box, which gives it a geometrical effect.
Round cut diamond with gold and platinum band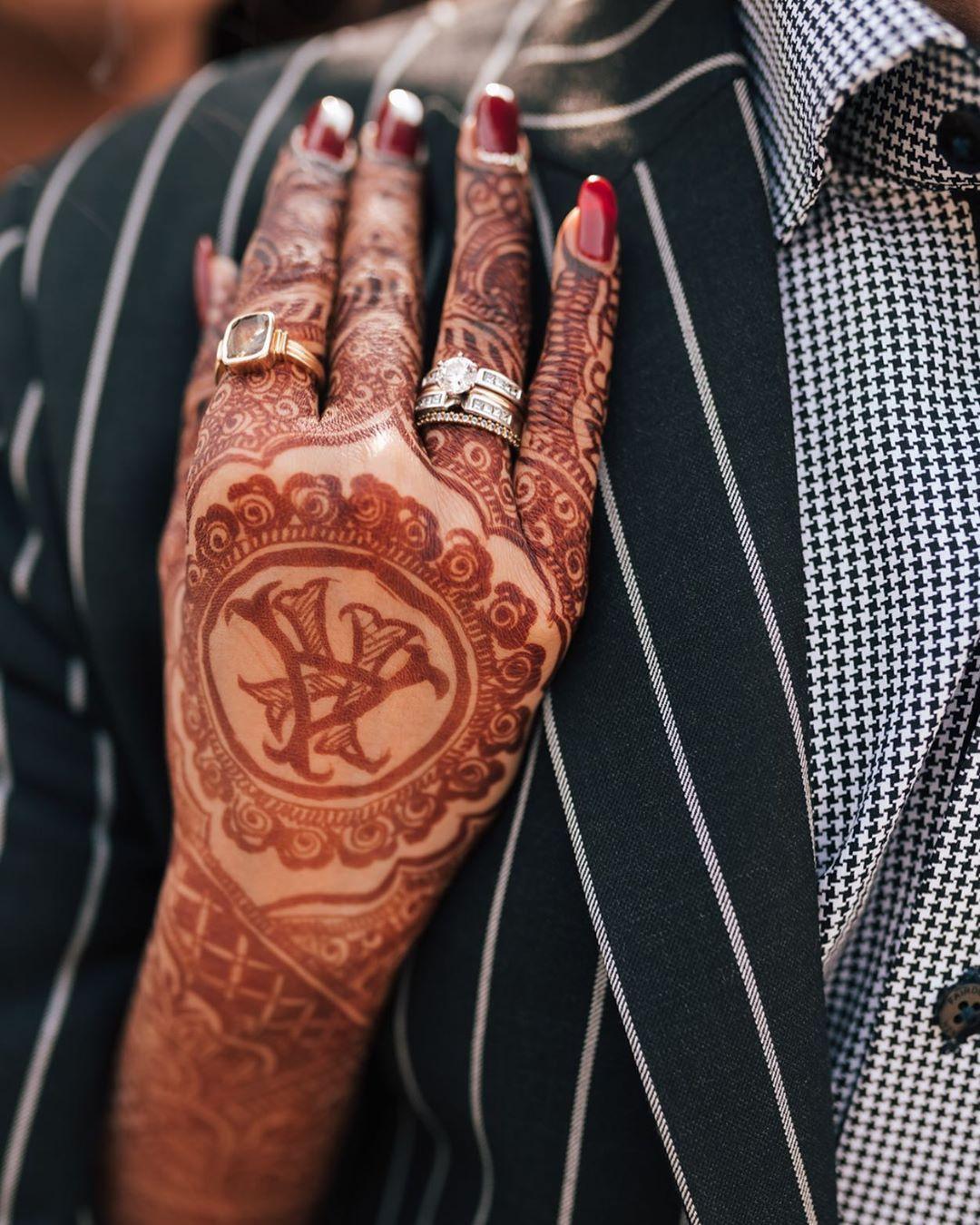 These kinds of couple ring images show how great diamonds can look! We see a marvellous wedding ring which features a round cut diamond set in a gold band and studded with tiny diamonds. They will catch even the littlest of light and reflect it in a dazzling way.
Oval shaped ring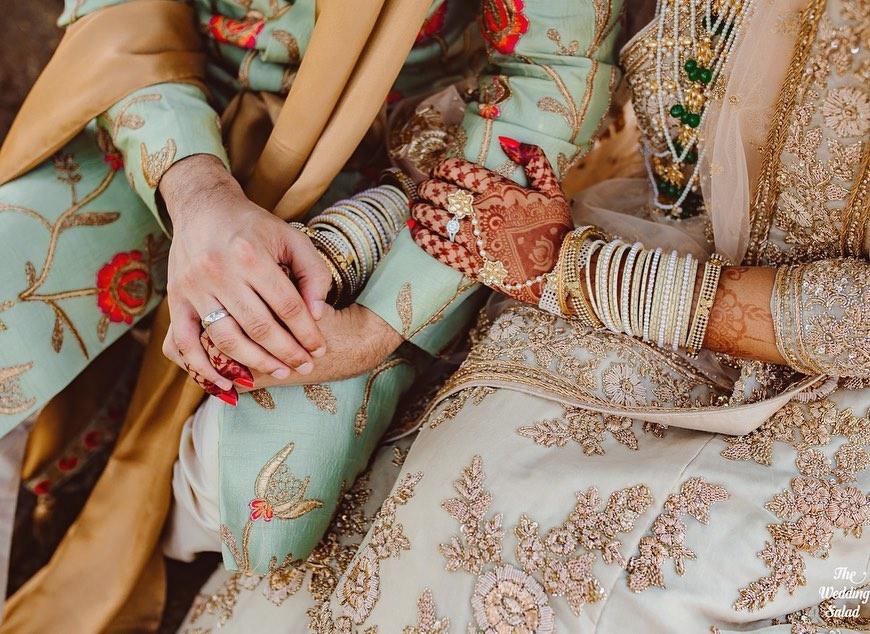 Couple ring images like these depict a spectacular pair of wedding rings that complement each other beautifully. The bride's ring is set in a bow-shaped band setting which diverges from the central oval-shaped diamond. The band is also studded with little diamonds making the ring look just breath-taking. The groom's ring, on the other hand, features a broader band holding sparkling diamonds in a rectangular casing, giving it a masculine effect.
Diamond ring with Elongated prongs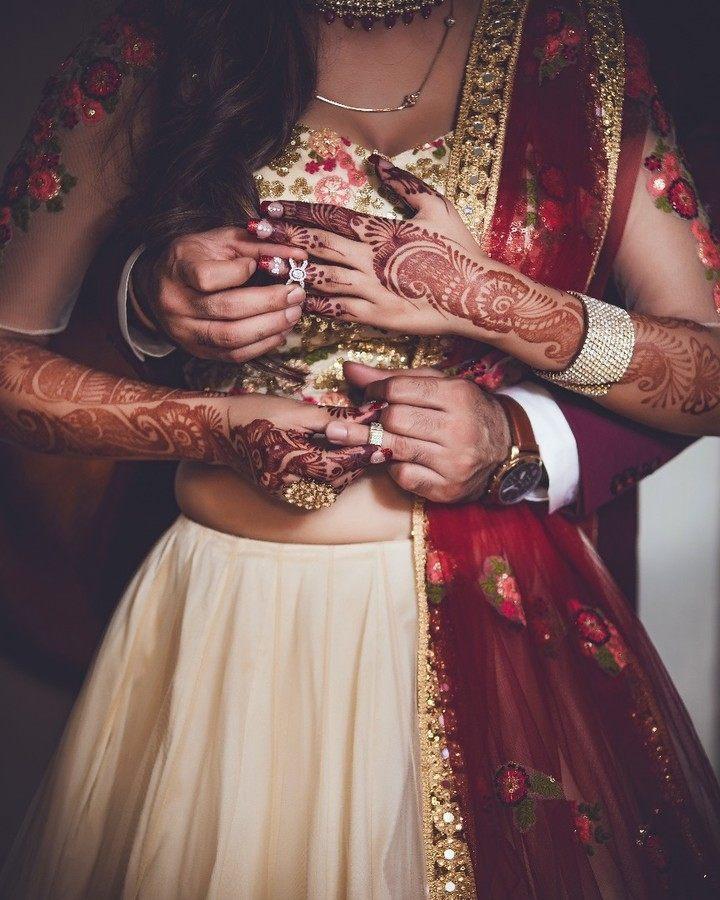 Such couple ring images give us #goals. If you want to make the ring the star of your look, then you should pick this matching pair of couple rings to draw all eyes to your fingers.
Flat-topped couple rings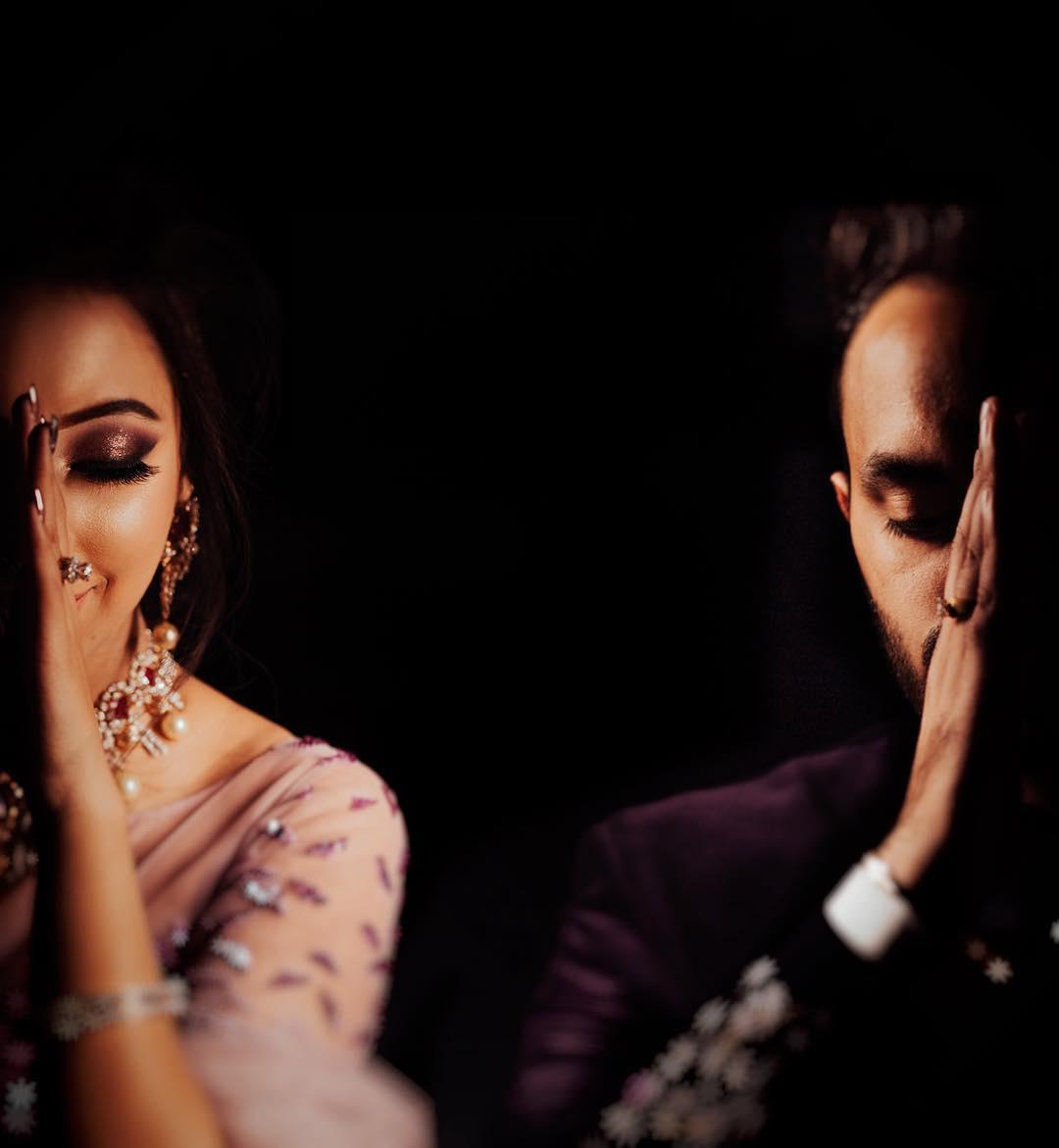 These unique couple ring images show how you can even go for embossed rings. This ring not only is sparkly and fun but also features engravings that can be customised to show a special memory, time or event.
Round cut diamond ring and plain band pair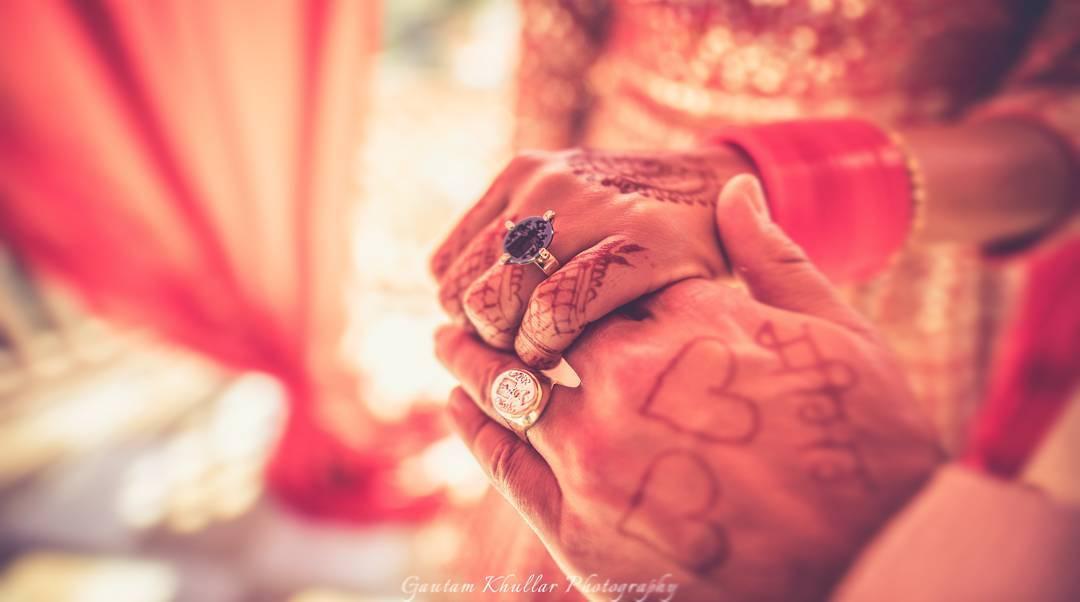 Such couple ring images show how to make a subtle yet super trendy statement. The beauty that lies in the simplicity of the rings speaks volumes for your styling sense. The bridal ring is quite sparkly and has a round cut diamond with a diamond-embellished band, while the groom's ring has a simple gold band.
Round cut diamond and platinum band pair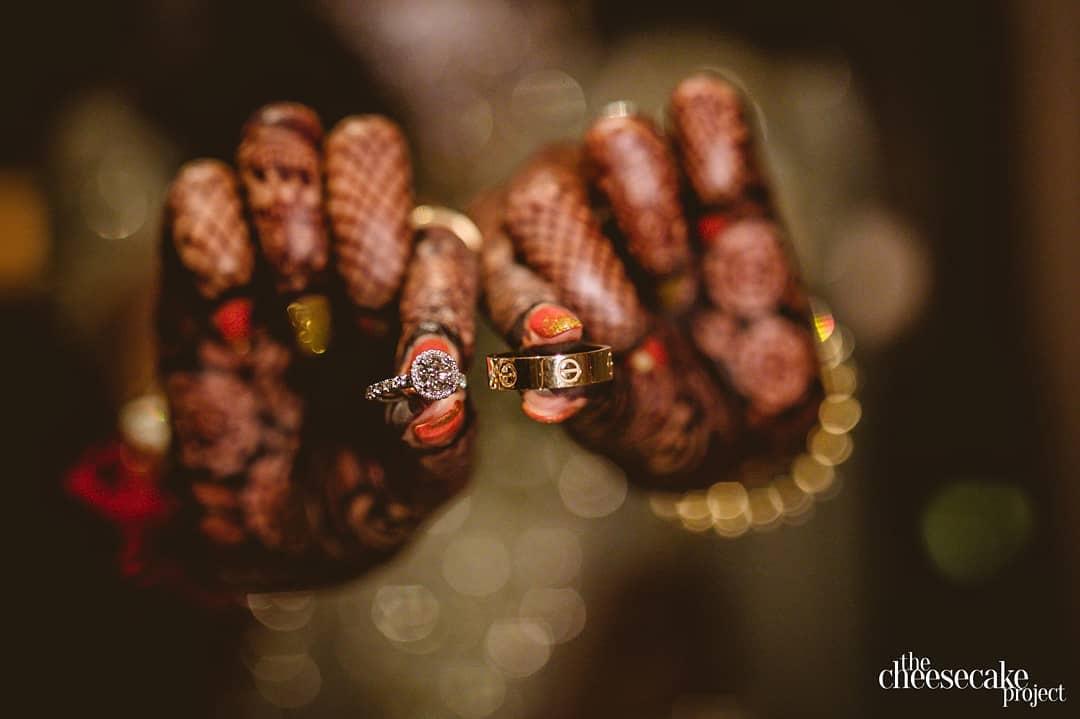 This is one of our favourite couple ring images! The bride's ring features a large centre rock rimmed by a double-lined band holding the rock. The groom's ring is kept comparatively simple with a posh looking silver or platinum band. It's a perfect way to show off the bond between the couple as the base metal is similar.
Silver ring with diamond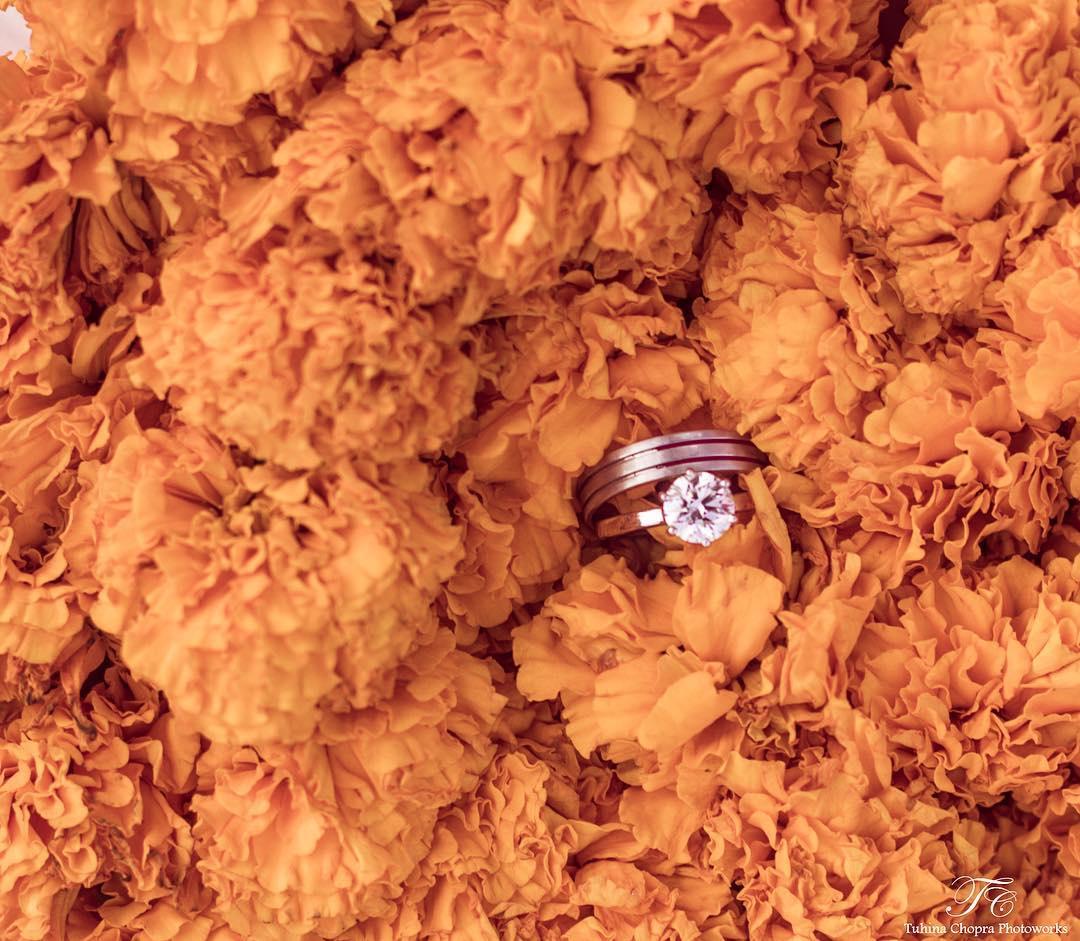 Go for this pair of elegant rings which feature an evenly rimmed band. The bride's ring comes with a gorgeous circular diamond while the groom's ring is a set of three bands with no diamond. They would look gorgeous for every day wear as well so you can always have a regular pair like these apart from the ones you might want to wear for the wedding.
Metallic band rings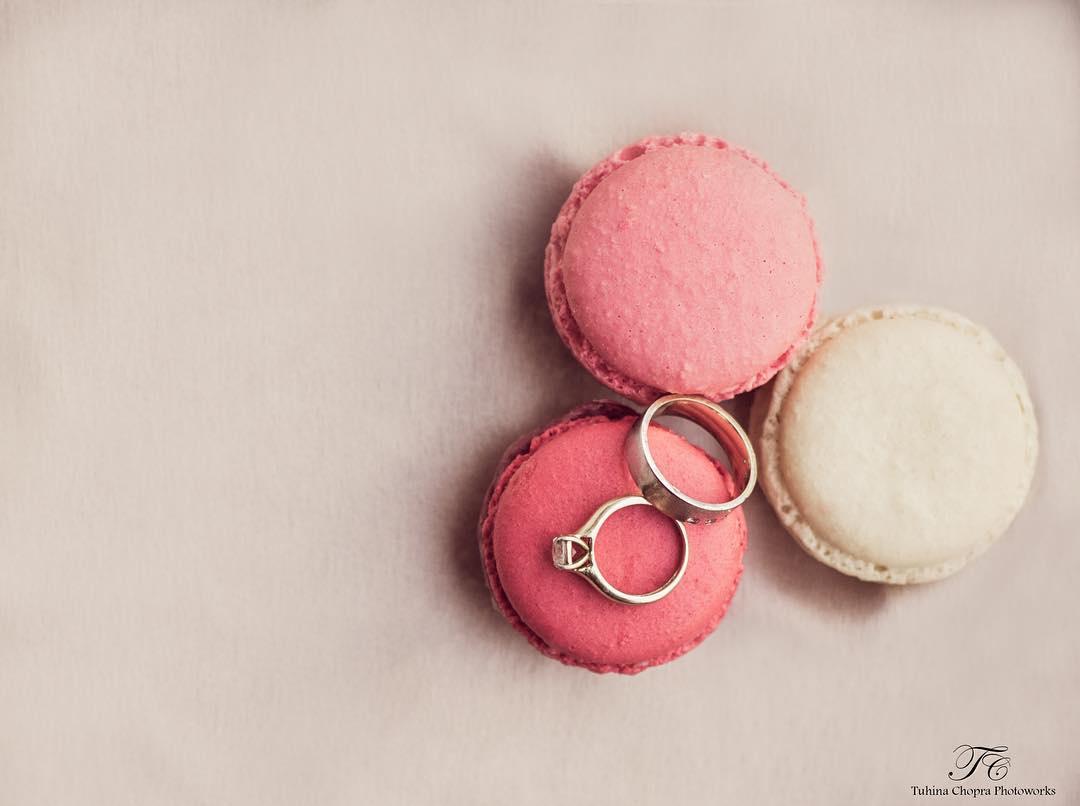 Go for these plain bands in gold, silver, rose gold or platinum metal finishes for a classy pair of wedding rings. The best part about plain bands is how they can be altered at a later stage to add in details or engravings to make a timestamp that would always remain on you at all times.
These couple rings images bring you the trendiest varieties of rings that you should certainly look out for. You can even order bespoke rings tailored for you to represent any unique aspect of your relationship.
Check out these jewellers near you to get your hands on beautiful rings!