Stunning Chura Images to Complement Your Bridal Attire
Chura bangles hold deep cultural significance and the pretty colours can elevate your bridal look. Here a few Chura images to spark some inspiration for the big day!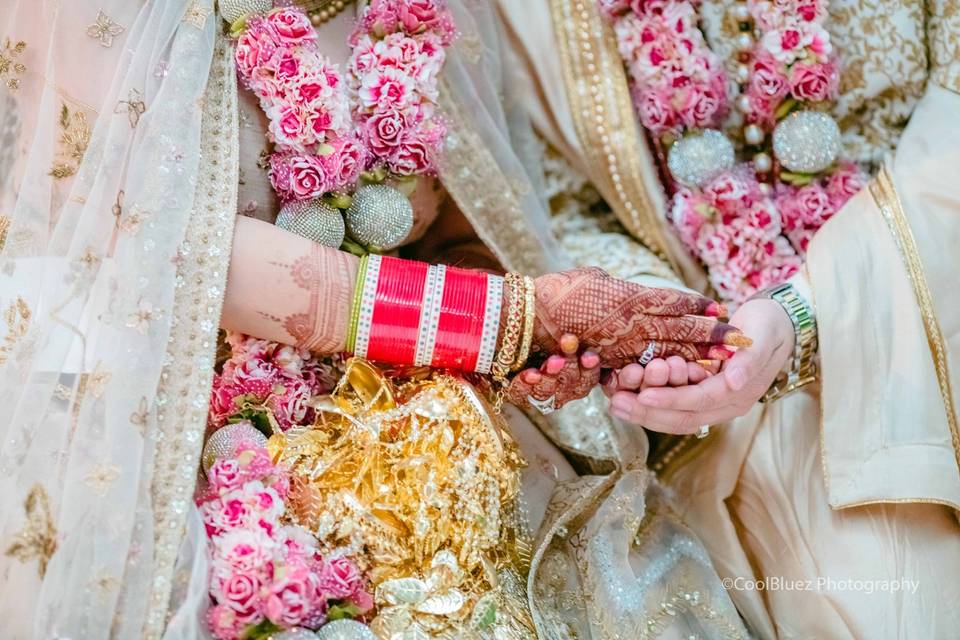 Bridal jewellery today is no longer just an accessory to compliment your outfit but serves as a symbol for the different stages of courtship. From rings to bangles, there are various wedding customs that dictate the type of jewellery you adorn on your wedding day.
One statement piece of jewellery that holds deep cultural value and adds some major bling to your outfit is the Chura. They are a set of bangles worn on each hand and symbolise the fertility, prosperity and happiness of a married woman. While the traditional colour of these bangles is red, many brides choose to wear different colours to match their personality and style.
We take a look at the significance of the bangles in Indian weddings and different Chura images for some design inspo!
The Significance of The Chura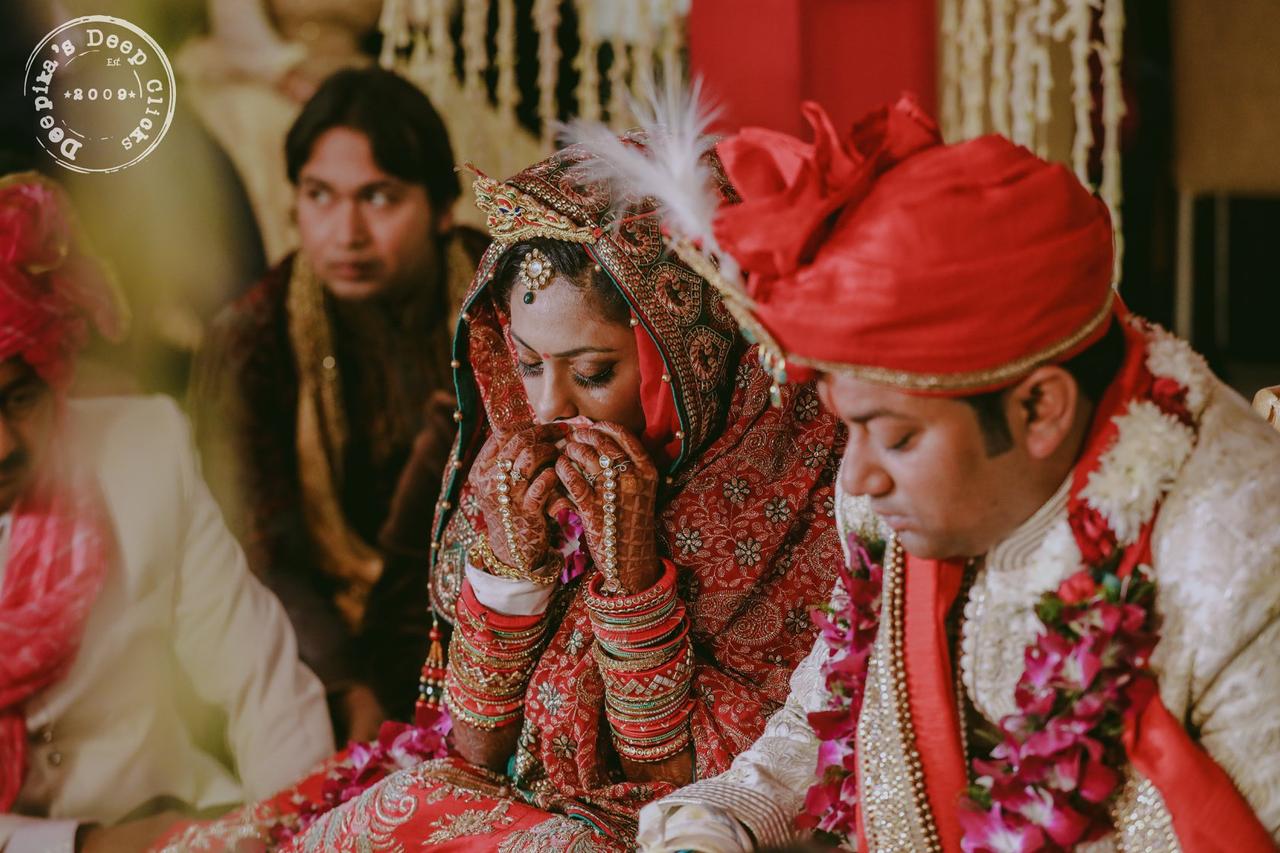 The Chura is a set of twenty bangles in red and white that the bride adorns on her wedding day. The tradition of wearing the Chura originated in Punjab, but many Indian cultures adopted this custom in later years. The bride's maternal aunt and uncle gift her a set of bangles covered in a handkerchief as it is said to bring bad luck if the bangles are seen before the wedding ceremony.
The bride sees the bangles for the first time on her wedding day. The Chura bangles are said to bring prosperity, fertility and good luck to the newly-weds. As per tradition, it is customary for the bride to wear the bangles for at least a month after marriage. While the traditional colours for the Chura are red and white some brides choose to wear different colours to match their attire.
Here are a few Chura images to help pick the perfect set of bangles for the big day. Chura bangles that match your attire are in vogue these days. You can either opt for pastel hues or various colour palettes to break the monotony of a single colour.
Here are some of the real brides and their Churas.
Pastel Hues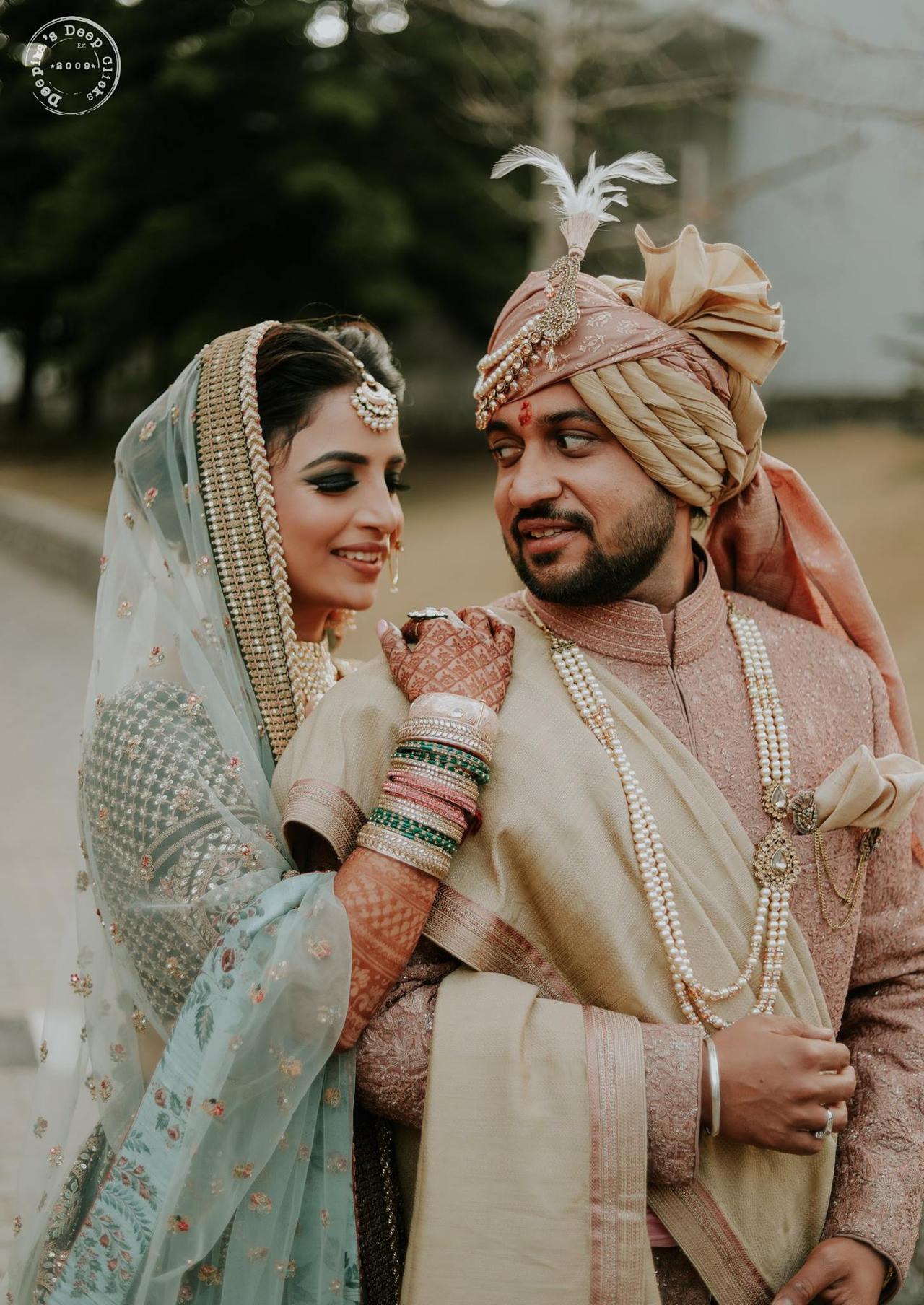 For summer brides, pastel hues are a go-to colour palette. The light shades bode well with the heat, making them perfect for wedding attire. This bride is wearing a green lehenga with a pastel green veil. The groom is wearing a coral Sherwani with a beige stole draped over his shoulder.
The Chura is the highlight of the attire as it incorporates colours from both the bride and groom's outfits. The traditional red bangles are replaced with green and coral pink bangles that are accented with beige ones to balance out the different shades.
A statement brown bangle embedded with silver motifs is worn on either side of the set. Take inspiration from these Chura images to create your very own pair!
Baby Pink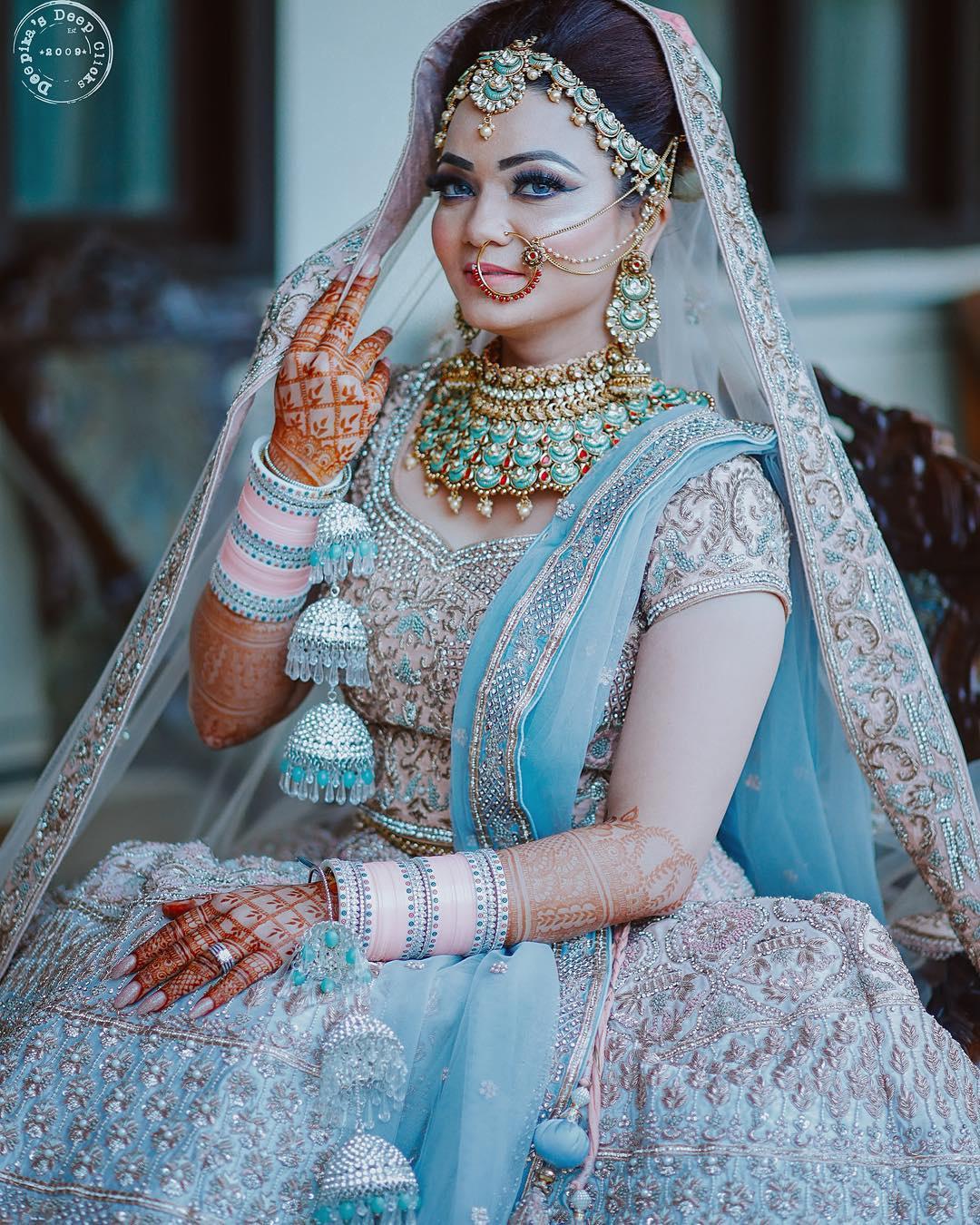 This bride is a making a major fashion-statement with her Chura. The stunning, heavily-embellished lehenga features silver Zardozi embroidery on the blue-hued skirt and pink blouse. The blue lehenga outfit is paired with a matching pink and blue veil. As an alternative to the traditional red and white bangles, the bride has opted for baby pink glass bangles that are alternated with silver ones.
These silver ornaments come with a matching dotted design that is aesthetically pleasing. A broad statement choker and earrings complete this OTT bridal look. Add these Chura images to your mood board ASAP so you can use the colours to complement your attire as well.
Magenta Pink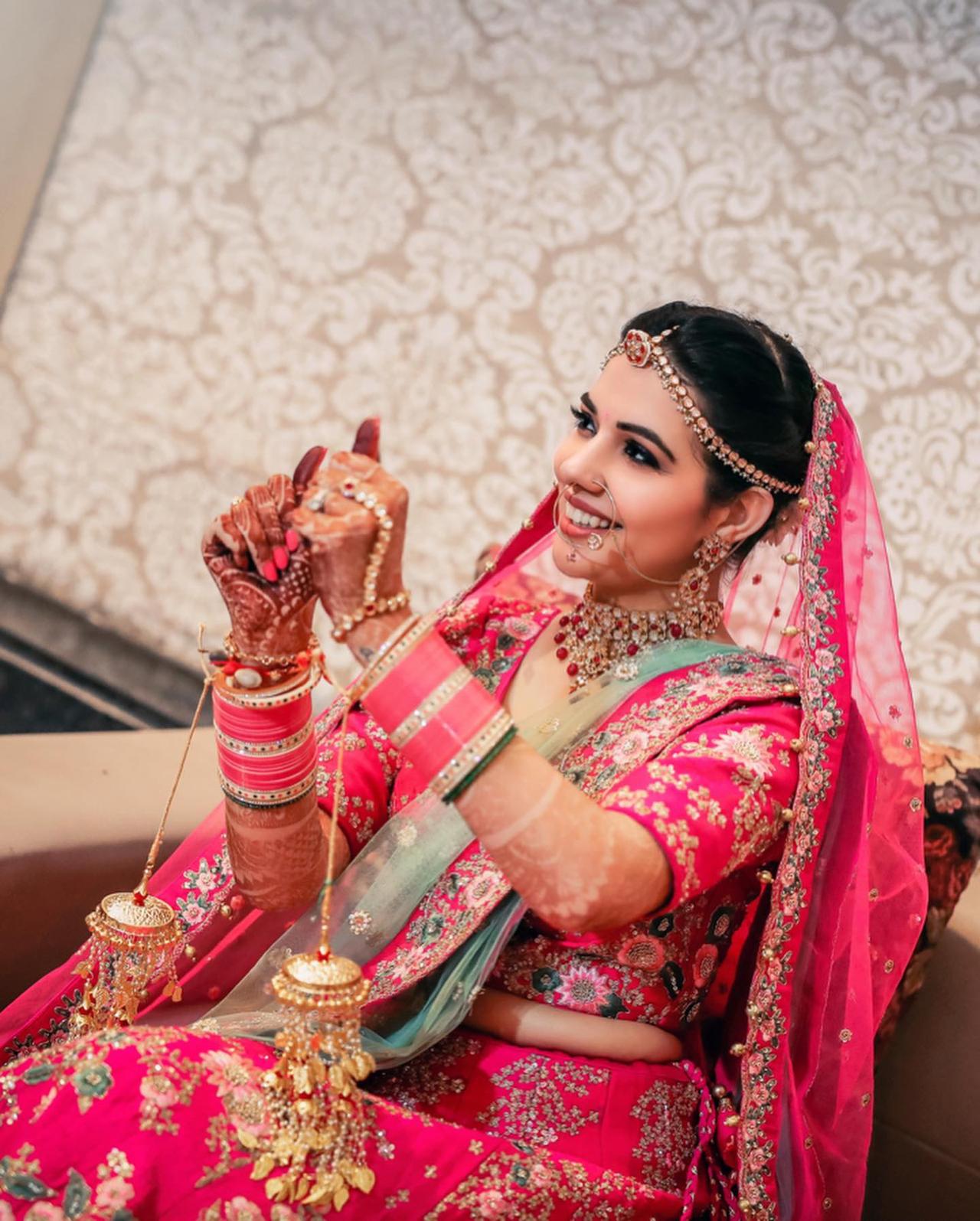 This wedding season, brides are all about finding the right colour palettes and combinations to go with their outfit. The bride, seen in this picture, is wearing a stunning magenta pink lehenga that's giving us some major cool-girl vibes.
Her lehenga is patterned with intricate floral embroidery in different colours that provide a stark contrast to the bright pink fabric. The dupatta comes with a green undertone to highlight the colours of the flowers in the embroidery.
As a perfect complement to this attire, the bride is wearing bright pink Chura that is accented with the classic ivory bangles. These Chura images provide the perfect inspiration for brides to amp up their bridal look!
Traditional Chura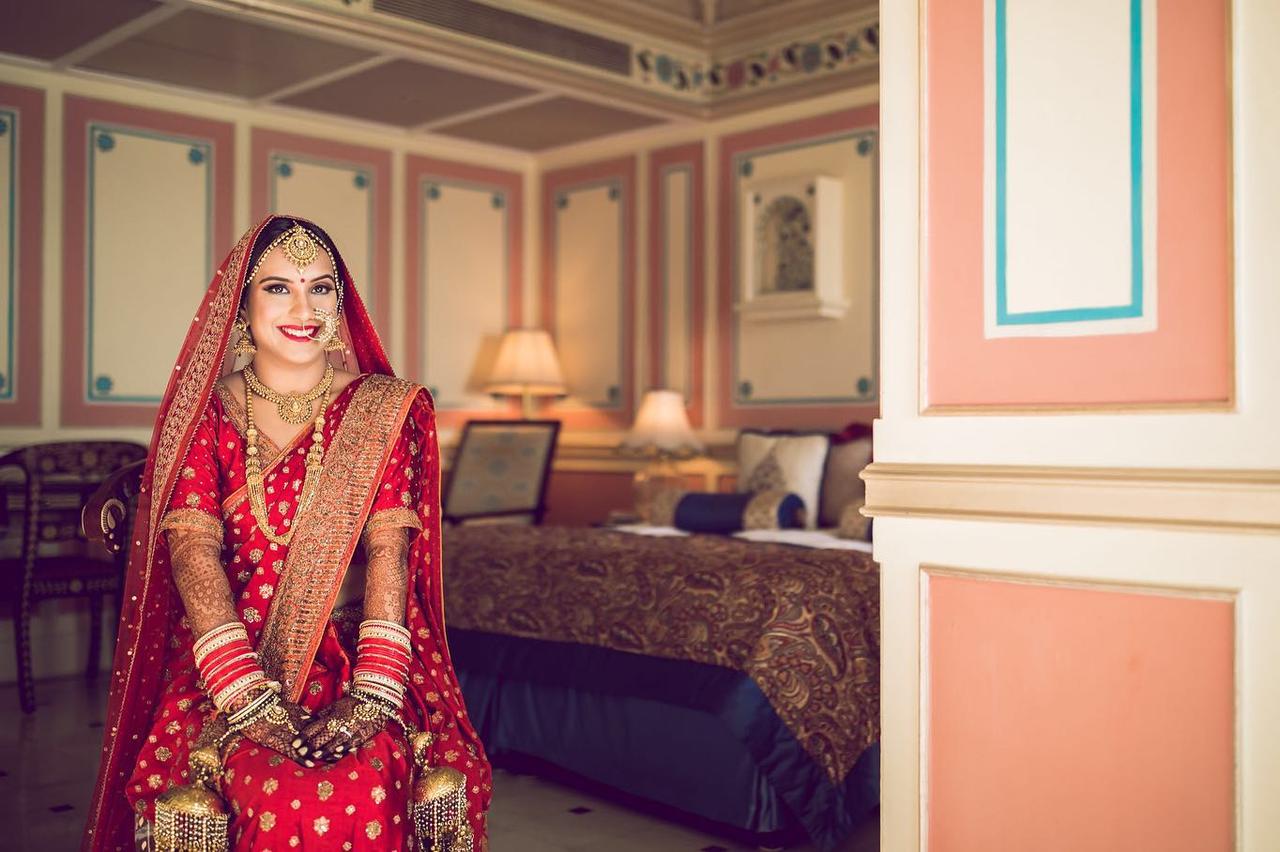 No list is complete without the classic Chura images. This bride is adorned in a bright red saree with gold sequinned embroidery embedded across the fabric. The traditional silhouette is paired with some statement necklaces and a pair of Jhumkis.
To go with classic look and feel of the outfit, the bride has opted for red Chura. A thick stack of bangles is worn on each hand and is alternated with ivory ornaments as is customary for Indian brides. The red bangles are also accented with a few gold ones to highlight the patterns on the saree.
Pink and Gold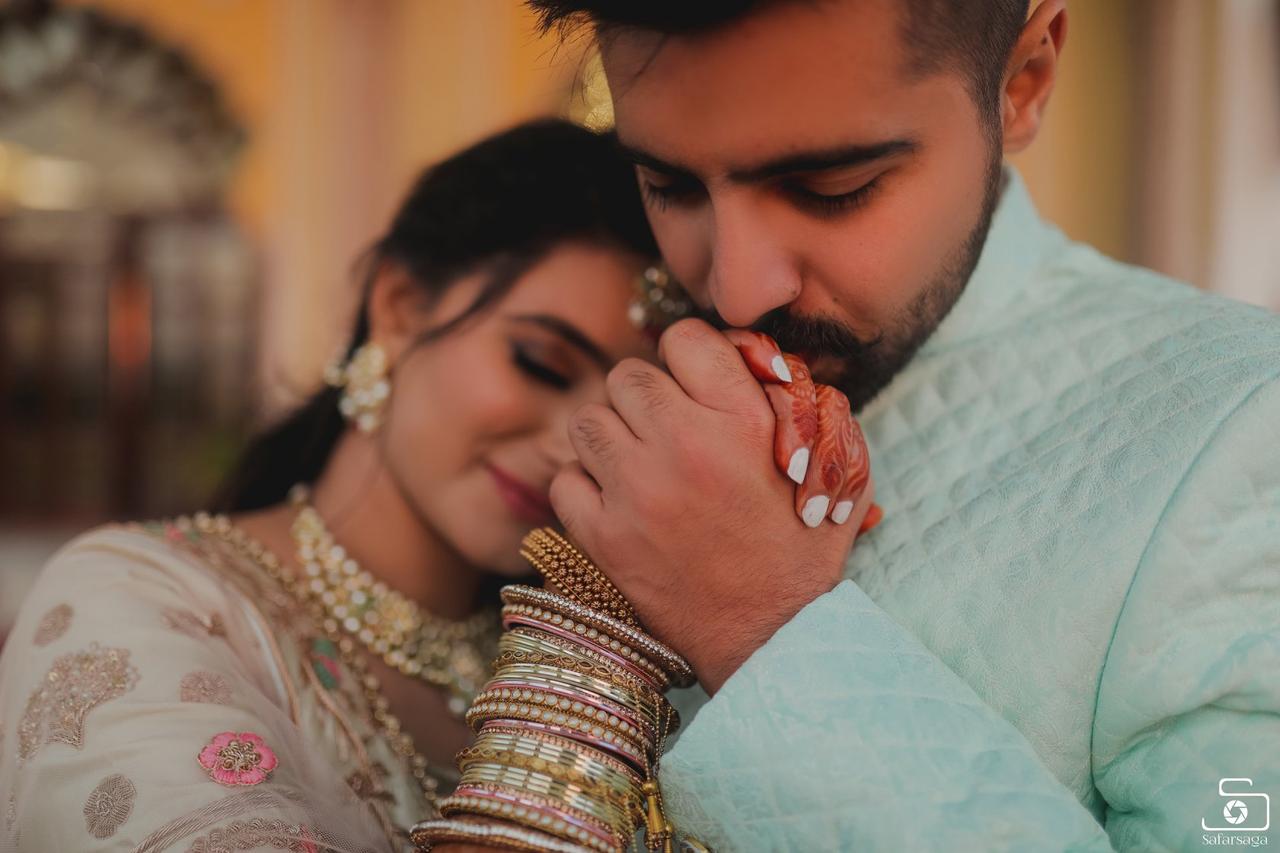 Pink and gold are the perfect colour combination, especially if your bridal attire includes pastel hues and beige shades. This bride is wearing an ivory coloured outfit that is patterned with pink and gold flowers. It is paired with Chura that include matching coloured bangles in various shapes and sizes. They are accented with silver bangles to complement the different colours.
Slim bangles lined with pearls and a statement gold ornament are also included in the Chura. Get inspired by these Chura images to create a unique bangle pairing. Traditional bangles maketh the bride and beautiful Chura pairing can elevate your bridal look. If you are a traditional bride, you can opt for the customary red and ivory bangles.
However, if you are looking to add a modern touch to your outfit, pick Chura bangles that highlight the colours in your attire. For an added twist, you can even choose colours that serve as a contrast to your outfit. Traditional Chura cost ₹1,000 to ₹2,000 but for something with a little more sparkle can cost as much ₹6,000. We hope this list of Chura images helps you find the perfect pair!
Love these Chura images? Let us know your favourites in the comments below!