How to Shop Smart at the Famous Chandni Chowk Market for Your Wedding
If you have a budget constraint and want a memorable and a gorgeous wedding that your friends and family will remember, then you have to do a little bit of planning and take help from the Chandni Chowk market.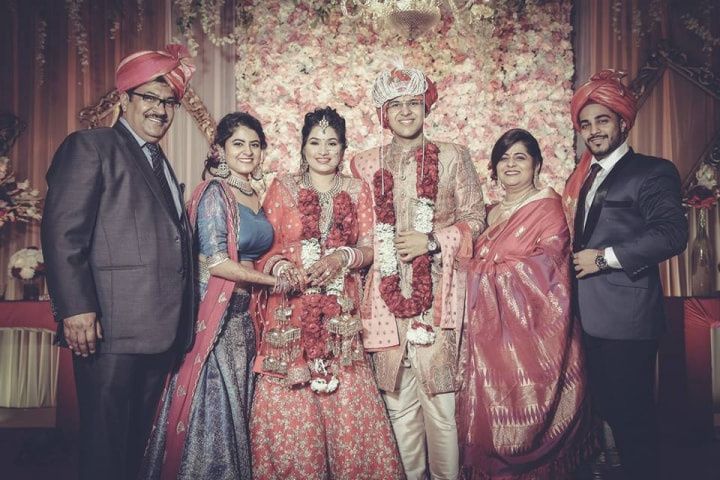 Weddings can be a lavish business. Therefore, planning it can be a costly affair. The average cost of a wedding in India ranges between ₹6,00,000 and ₹10,00,000. Your wedding is one of the best days of your life and while being carried away by the visions of wedded bliss can put a dent on your financial record, it is not hard to get the wedding of your choice. All you need is a budget.
So, here are some practical, cost-effective tips that will help you plan your budget wedding and yet help you get most out of your big day.
Grab the essential wedding items at an affordable price from the Chandni Chowk Market
However, apart from all these, there are a few other things as well that could make your wedding day the perfect and the most gorgeous day of your life. Chandni Chowk market in Delhi provides you with the best of these items at an affordable price and these include:
1. Wedding dresses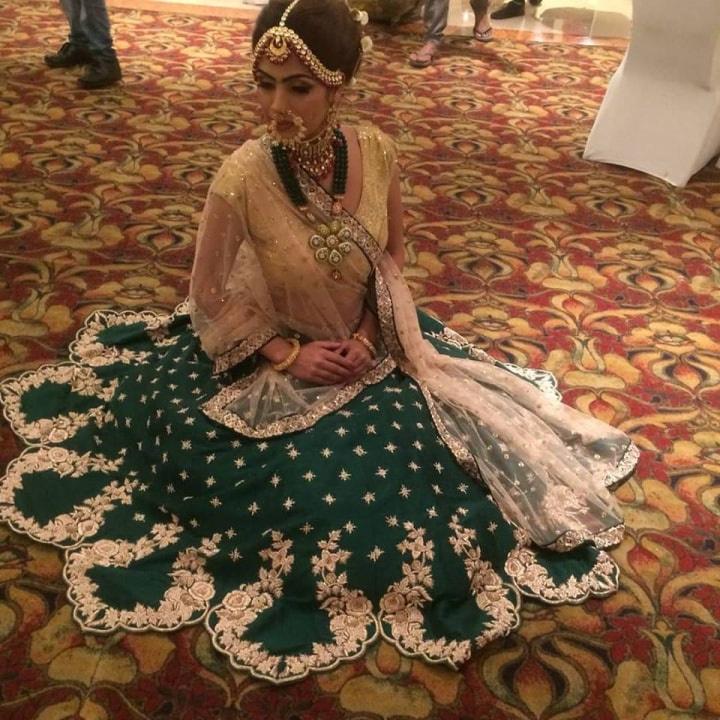 Wedding dresses are more in demand when it is wedding season. Try purchasing off-season and you can get it at a lesser or discounted price. Following on that, Chandni Chowk market is a good place to buy wedding dresses such as lehengas at an economical price. Chandni Chowk is a treasure trove when it comes to wedding clothes. You will get designer lehengas there at a reasonable price.
2. Jewellery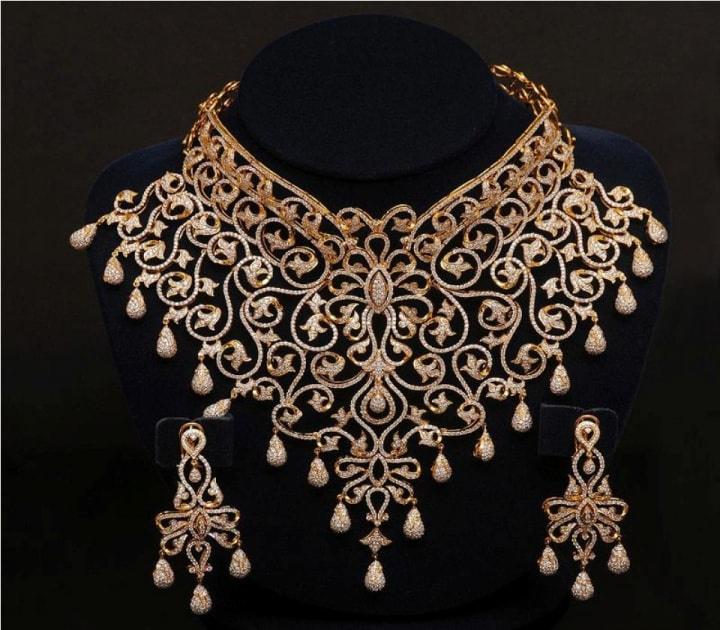 Jewellery is an integral part of a bride's attire. One of the keys to a budget wedding is buying jewellery that can go with almost every kind of dresses there are. These include single studded or metallic rings, earrings depending on your choice (such as stud earrings, chandelier earrings, hoop earrings, drop earrings, ear cuffs and threaded earrings) and necklaces. These are some of the accessories that go with any kind of dress, especially at a wedding. If anything else can add up to them and is flexible enough to fit your budget, then go ahead with it. You can find some of the best jewellery within your strict budget in the Chandni Chowk market.
3. Decor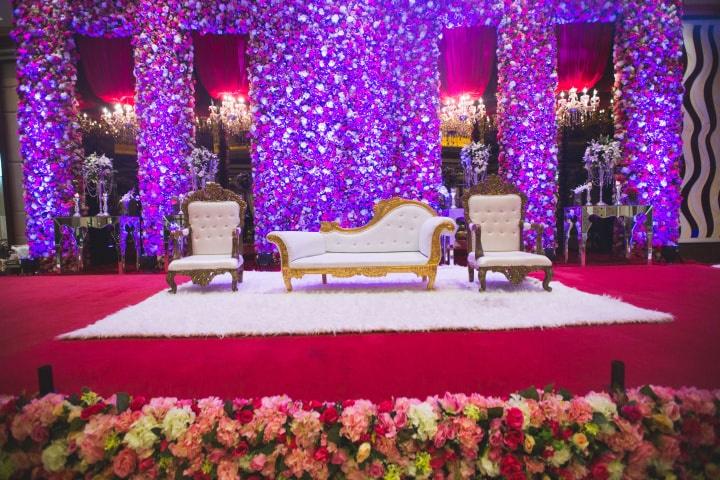 After the venue, it is the décor that takes a big chunk of your money. Opt for reasonably priced décor by trying to keep things minimal like deciding to use fairy lights in general and table lamps on tables. You will get some good shops in Chandni Chowk.
4. Photography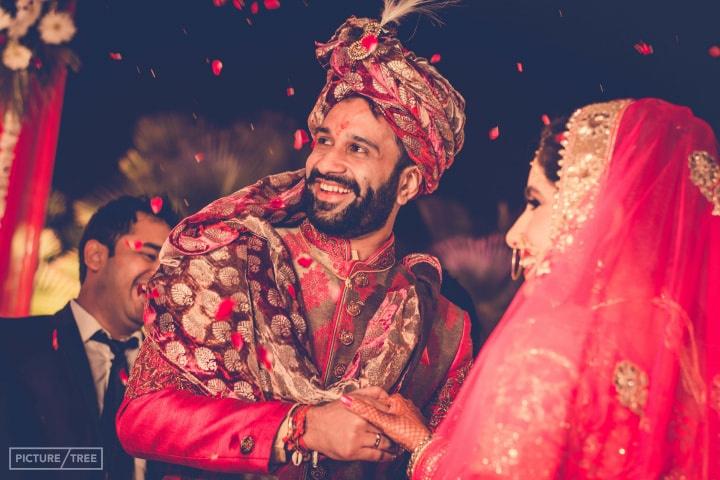 Instead of hiring renowned professionals, go for freelancers or new photographers. Or you can just ask that one relative or friend to take out his or her DSLR and capture those precious moments of your big day. Not only is this affordable but you will be quite surprised to see the perspectives a DSLR when taken at the right angles. You will get some good and affordable stuff in Chandni Chowk and if you have a good reference then that can be regarded as the cherry on the top.
5. Invitations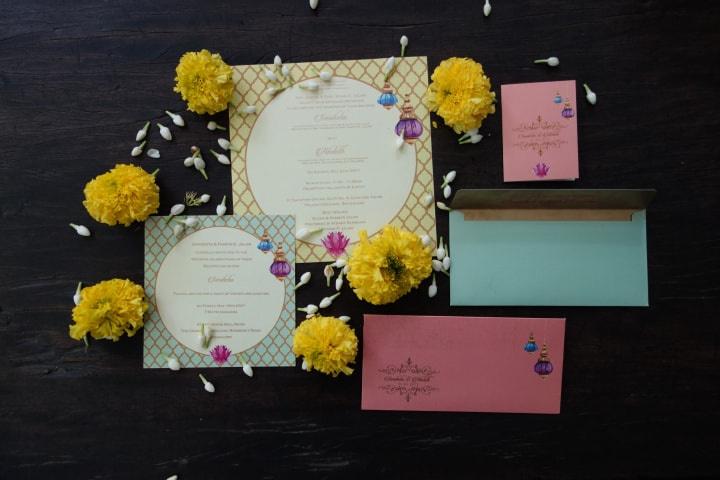 In the Chandni Chowk market, you will get the wholesale wedding card dealers who will provide you cards at an affordable price.
The key components to having a gorgeous yet cost-effective wedding is by having a well-structured budget, planning ahead of time and prioritizing the right things. Start a savings fund for your wedding and maintain it. Keep your list flexible enough to add or remove a few things here and there. Lastly, if you feel like a wedding planner is beneficial, then opt for one. Although it might seem like an extra expense, a wedding planner is more proficient in this field and might help you arrange the wedding cost within your budget and help you experience the wedding of your dreams.
Tell us how your experience of shopping in Chandni Chowk market was.