Blueprint of Chandni Chowk, Delhi for End to End Wedding Shopping
Here is everything that you need to know about shopping at Chandni Chowk, Delhi for the upcoming wedding. This one is for the brides-to-be who love shopping as much as they love street food!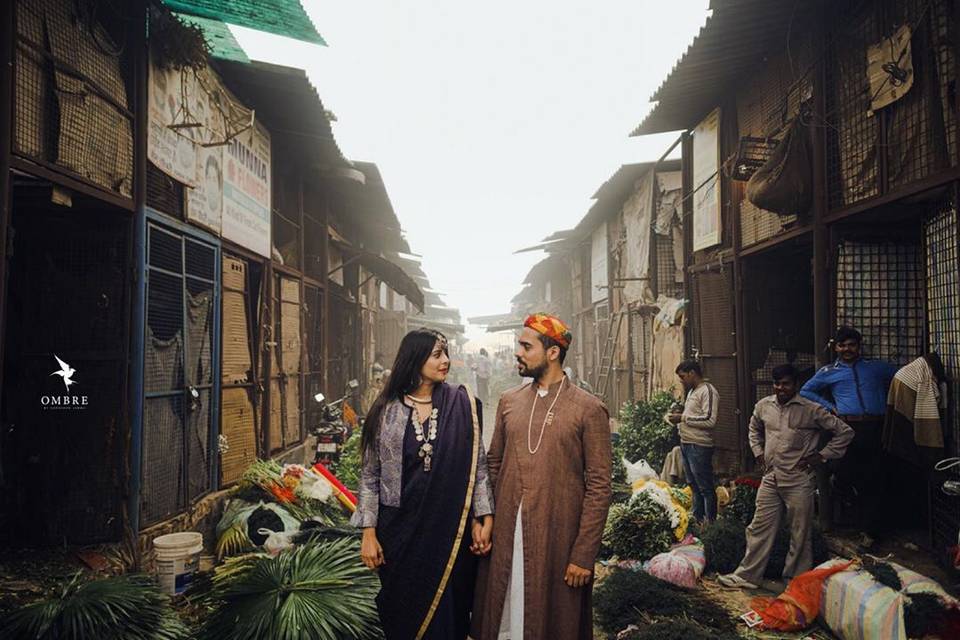 Chandni Chowk, Delhi is one of the oldest wedding markets in the world! Chandni Chowk, Delhi was famous as the market of most precious embellishments embroidered on the finest of fabrics, world's best jewels, the most expensive decors and luxuries beyond one's dreams during the Mughal era.
The tradition embedded itself deep into history that till date, everyone visits Chandni Chowk, Delhi at least once to shop for the wedding necessities. Be it a designer-copy Lehenga, imitation jewellery, imported semi-precious jewellery to the most creative Chura designs and wedding decor; Chandni Chowk, Delhi has everything to offer. So here's a guide to speed you up on different areas of wedding shopping in this part of old Delhi and where to begin first to find what you are looking for!
How To Get There?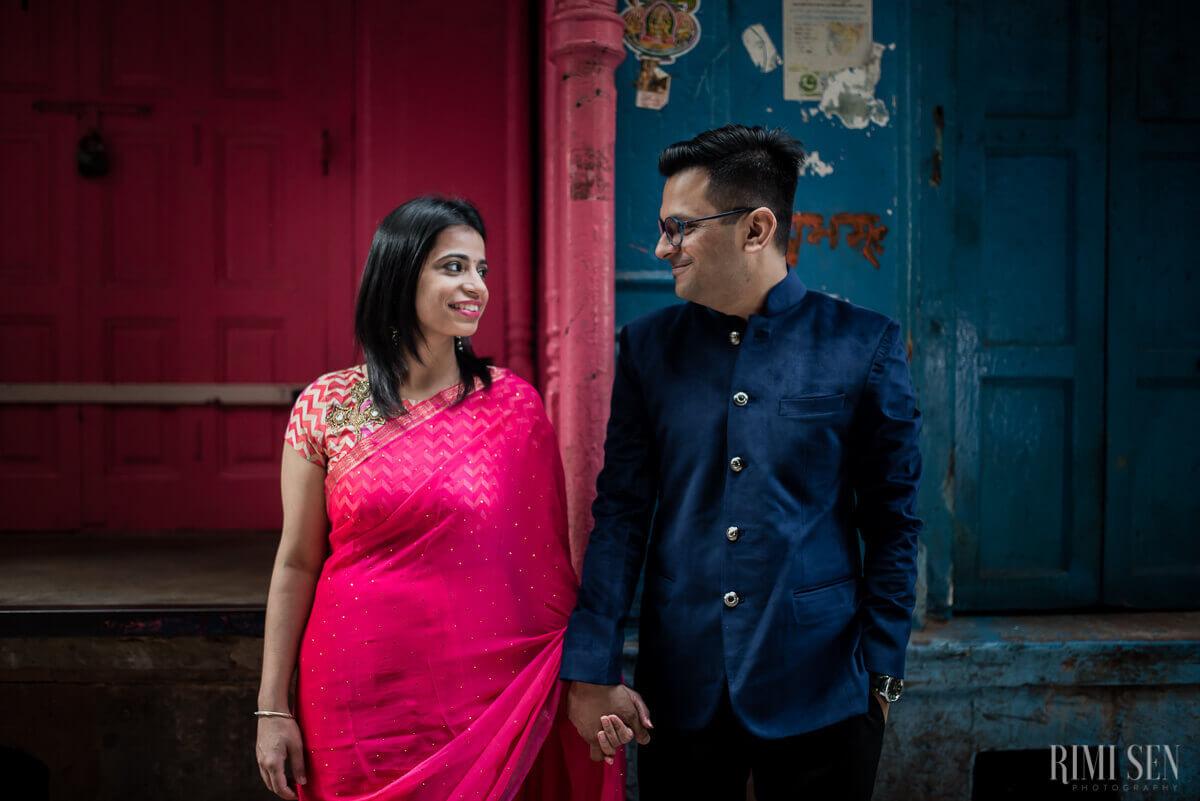 Image Courtesy: Rimi Sen Photography
Driving down to Chandni Chowk, Delhi might seem tempting but it is super crowded and is mostly under renovations throughout the year. The best way to reach there is by a cab or if one is comfortable in taking the metro, then nothing like it. Many e-rikshaws drive around the narrowest of lanes making them a great option to get around easily. Chandni Chowk Metro station is the nearest station to the main markets.
Bridal Lehenga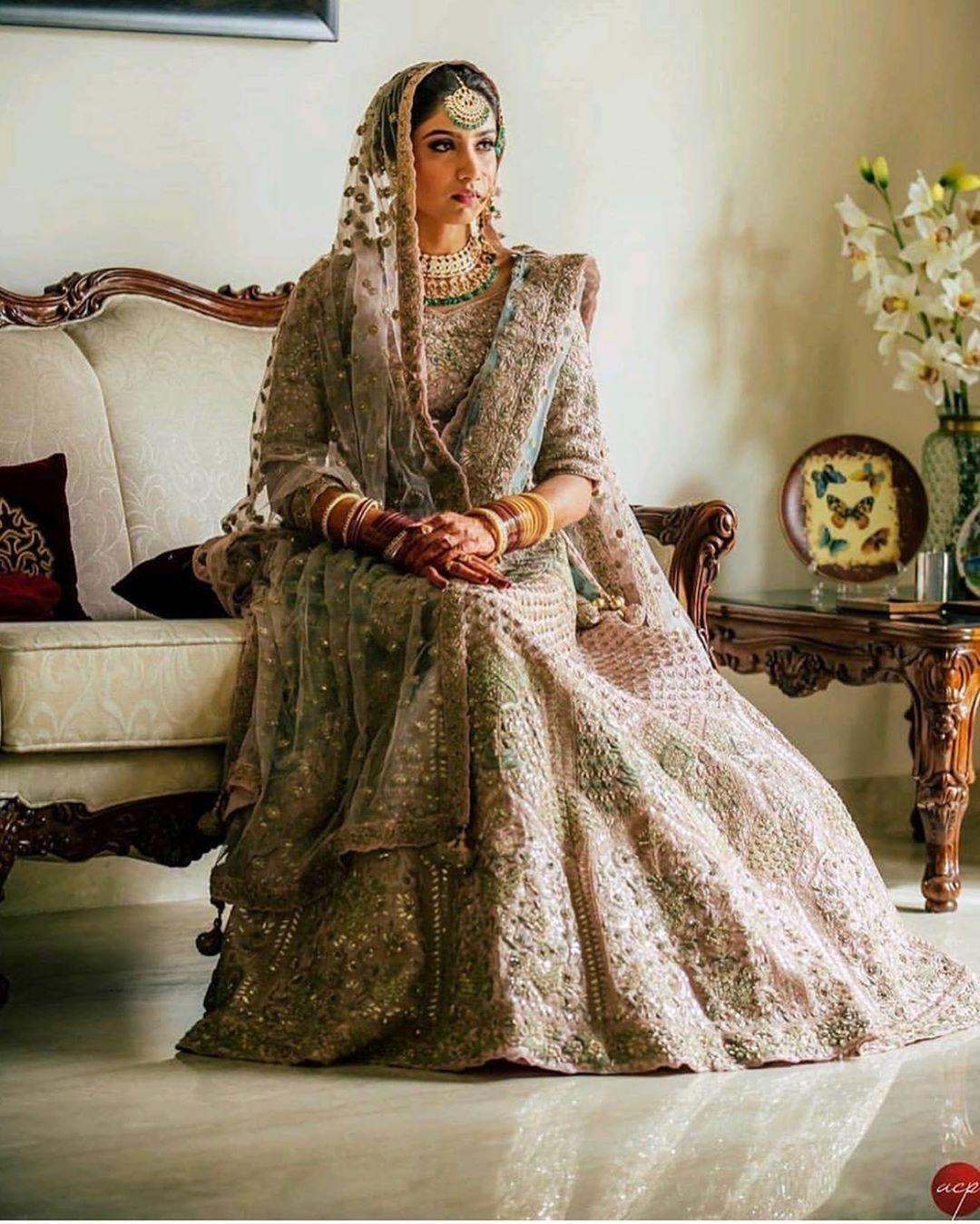 If you walk straight from Chandni Chowk Metro station, crossing Azad Park, you will enter the busy lanes of Katra Neel Marg. There are multiple shops, textile factories and boutique stores showcasing the latest Lehenga designs for brides-to-be. Copies of designer Lehenga styles, copies of Bollywood movie designs and many of each shop's own local designer styles, you will find plenty of Lehenga options to choose from. While you are at it, do check out Naya Katra, Nai Sarak, Katra Pyare Lal and Katra Asharfi bylanes for some of the best Lehenga shops in Chandni Chowk, Delhi too.
Bridal Jewellery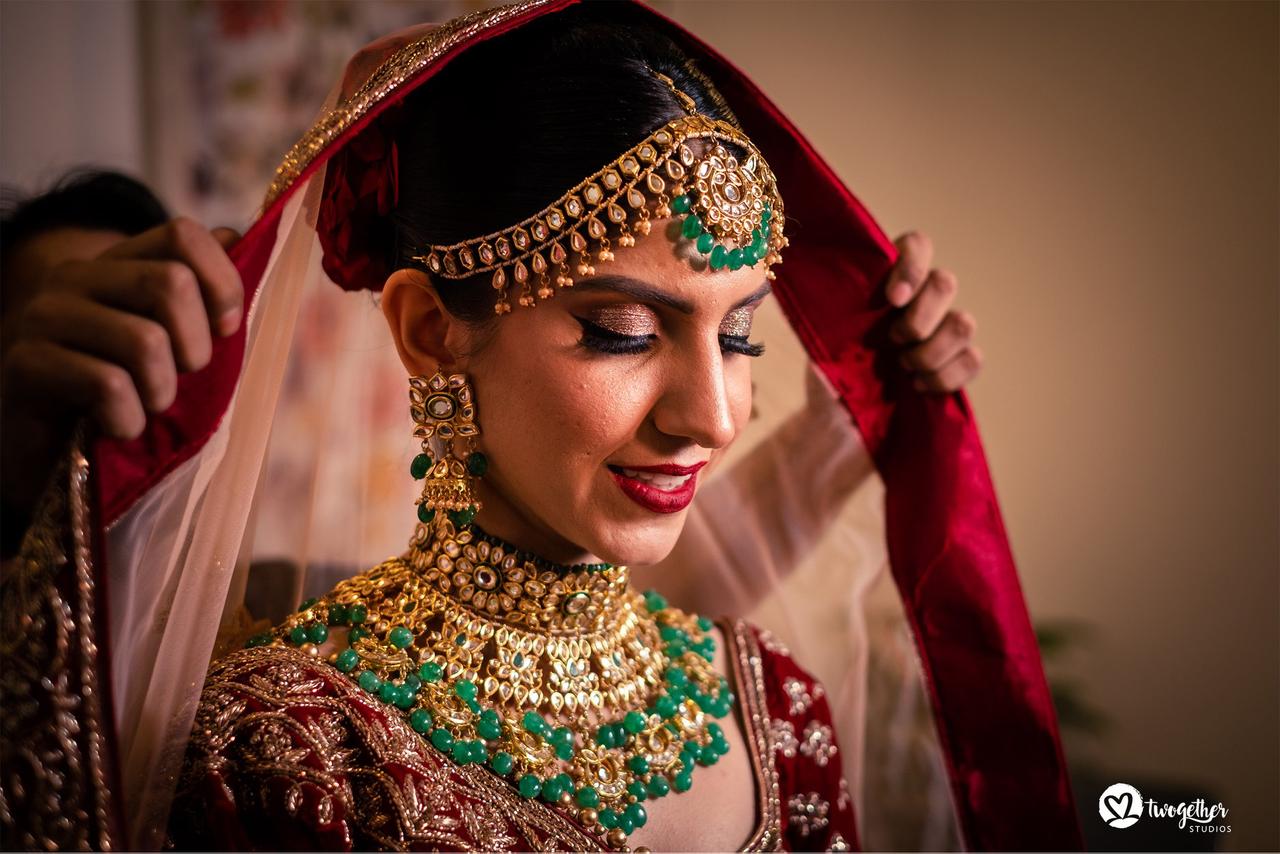 If you take an e-rikshaw towards the left of Chandni Chowk Metro station, crossing Kacha Bagh, you will reach the famous Kucha Mahajani market of Chandni Chowk, Delhi. This market is famous for all kinds of jewellery. By all kinds we mean that they have lanes dedicated to silver jewellery, they have an array of shops catering to imitation jewellery, they have fashion jewellery shops and then they also have famous jeweller studios selling real jewellery for weddings. Maharani Haar, Kundan Sets and Meenakari designs are some of the hottest sellers in this market. Kinari Bazaar market can be the second-best option to check out bridal jewellery at.
Bridal Bangles/Choora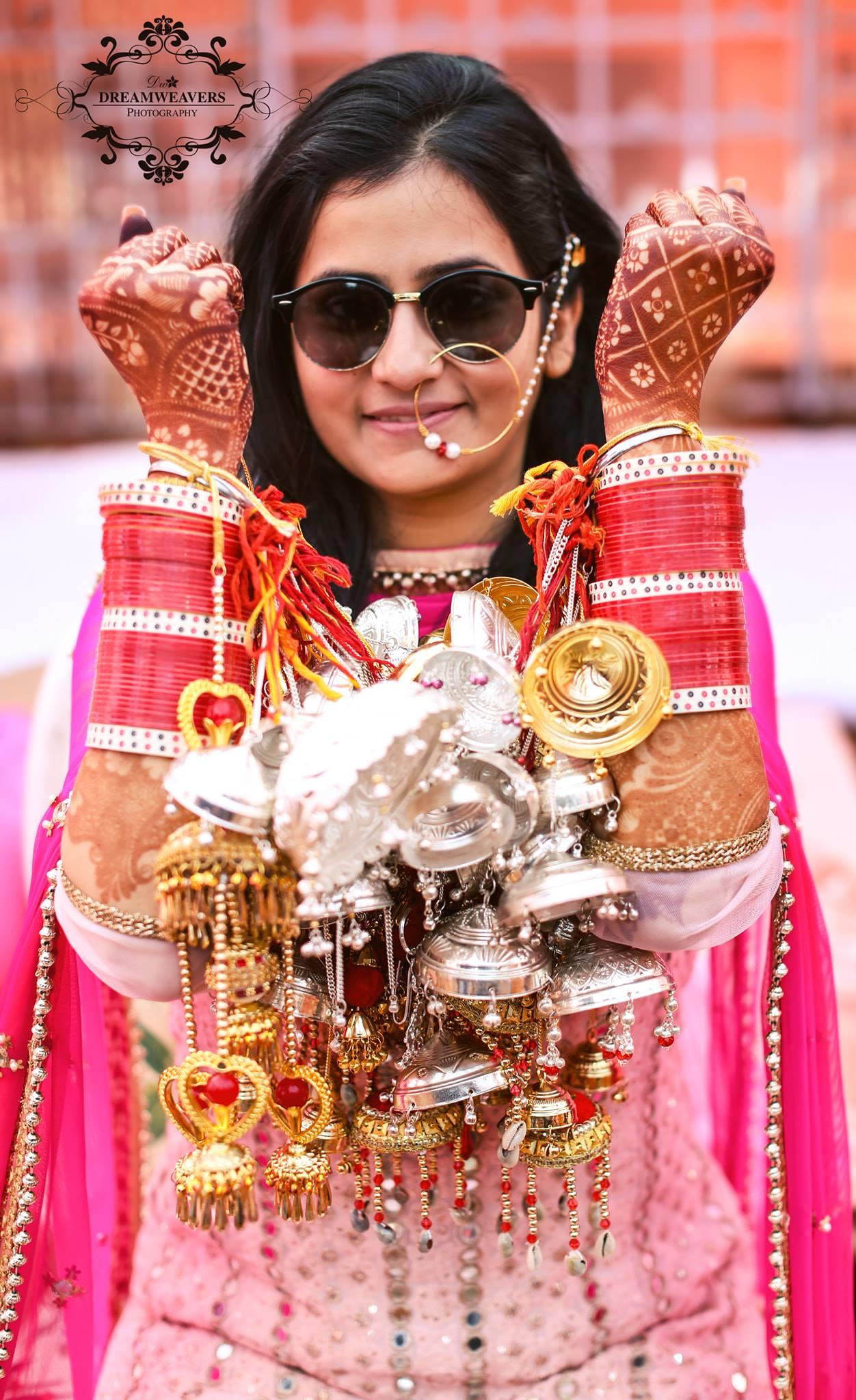 Churi Wali Gali in English means 'lane of bangles'. This famous market in Chandni Chowk, Delhi is all about bangles. Be it a Punjabi bride-to-be's family looking for Punjabi Chura, the bride-to-be seeking matching bangles for her Lehenga, or bridesmaids looking at doing bangles shopping to match with every wedding outfit, this Gali has designs for everyone!
Wedding Ceremony Basics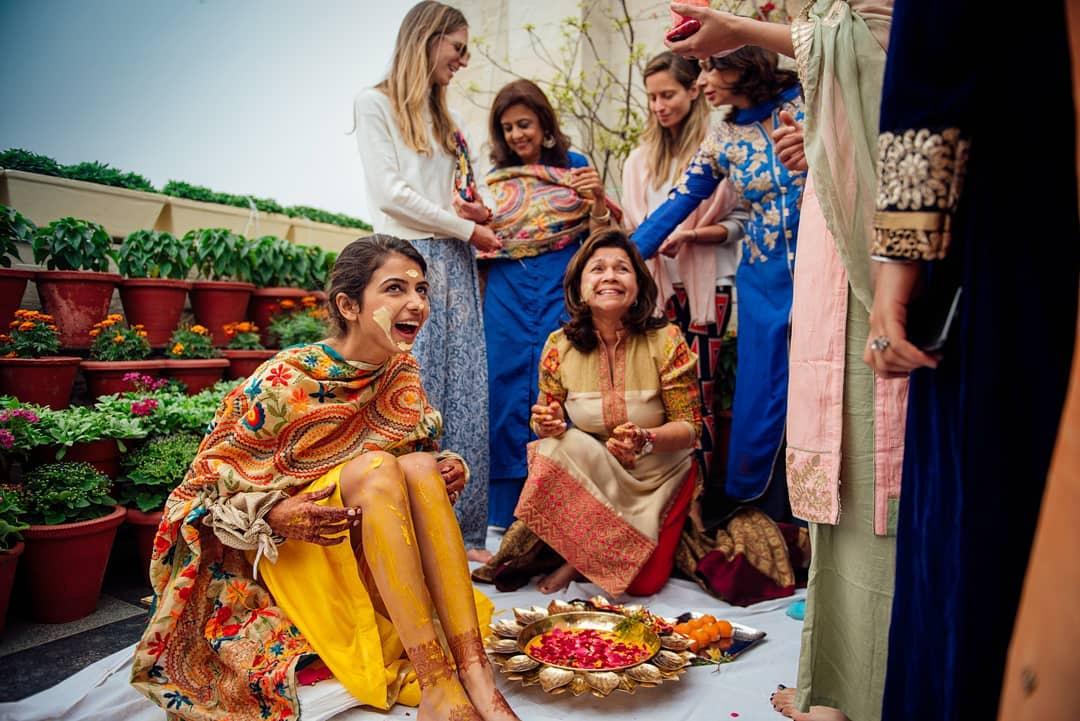 Kinari Bazaar is where you can spend some time, checking out the create Puja Thali, Saptapadi Mandap decor, Potlis, Sehra for the groom, inexpensive gifts to go with wedding cards and other party favours for the Mehndi ceremony are all available in this market at wholesale rates. If you buy things in bulk, there is a chance that you will be able to strike heavy discounts as well!
Bridal Footwear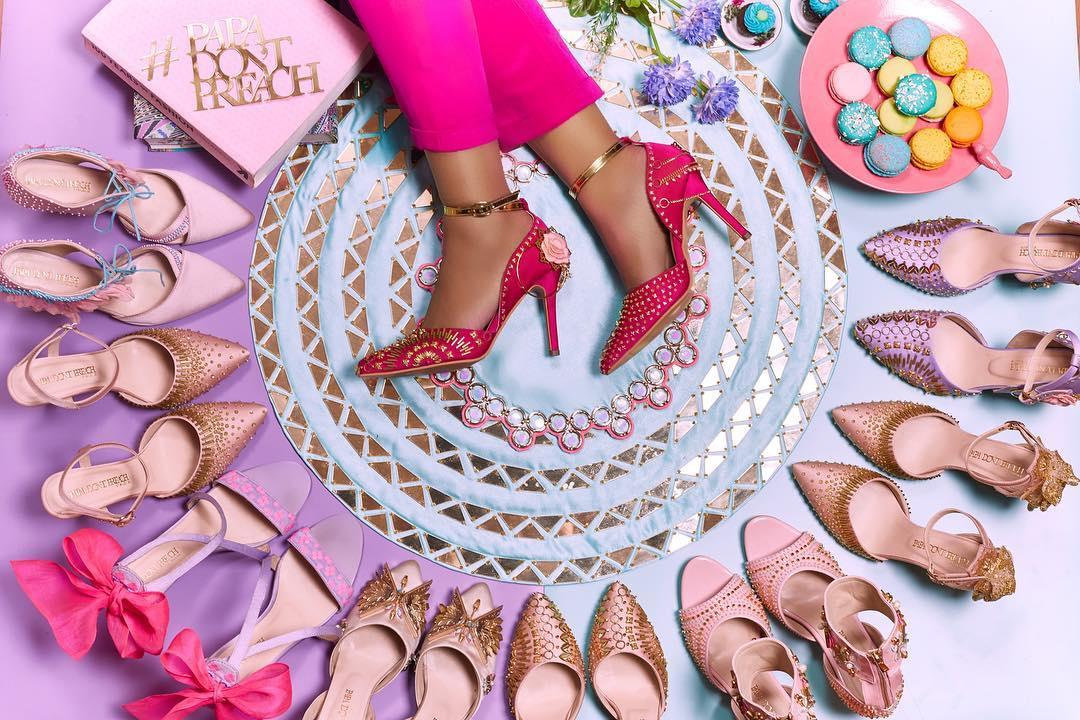 There are never too many shoes for a bride-to-be. So if you wish to shop your heart's content when it comes to footwear shopping for the wedding, you need to visit Balli Maran market of Chandni Chowk, Delhi. The only key to exploring this market is holding up lots of patience to search through hundreds of footwears being showcased at every shop and finding the pair or pairs of footwear that will match your ensembles best.
Food Stops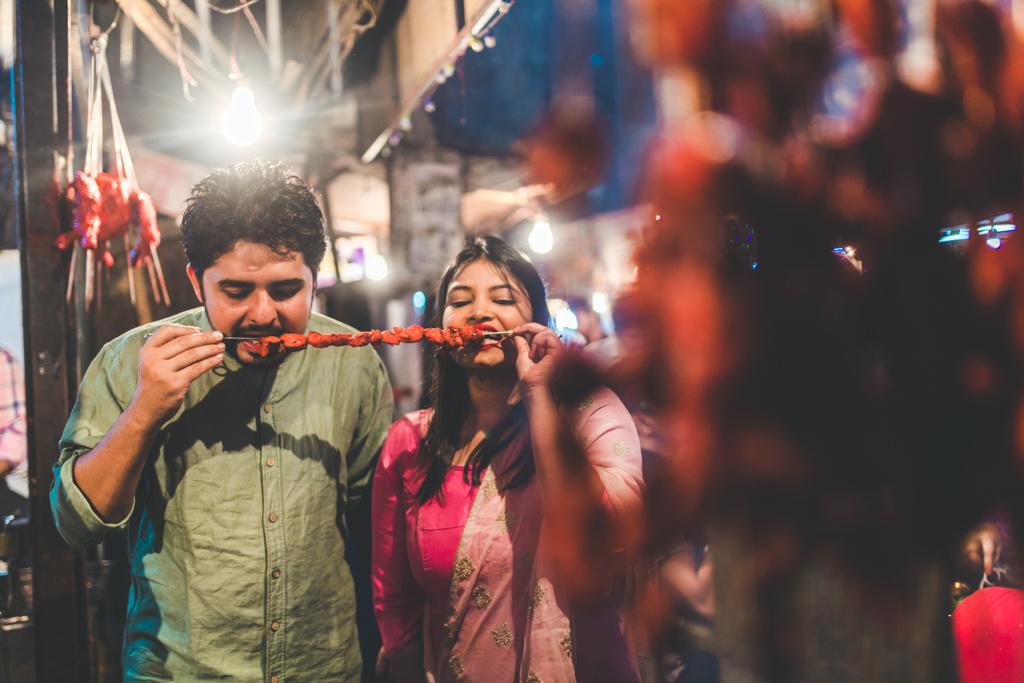 If you are visiting Chandni Chowk, Delhi for wedding shopping, then you have to take out some time to explore decades-old streets food of the Old Delhi as well! You can cool-off by ordering a plate or two of the famous Natraj Dahi Bhalla, snack on the famous smoked Lotan's Chole Khulche, have a hearty portion of Chhole Bhature at Shiv Mishthan Bhandar or sip on some freshly cooked tea at Haji Tea Point as well. For a heavy meal check out Aslam Chicken, Al Jawahar or Kake Di Hatti in Chandni Chowk, Delhi.
It will be a great idea to prioritise the wedding shopping list before proceeding towards complex lanes of Chandni Chowk, Delhi. With so many options and so many bylanes to venture into, one can feel tempted to exhaust self by exploring what is not required. Hence, filter down our suggestions planning out what Bazaars of Chandni Chowk, Delhi you need to visit first in order to get done with the most important items on the wedding shopping list first. Otherwise too, Chandni Chowk, Delhi is welcoming much, making a visit to this part of Delhi worth the time from the otherwise busy wedding preparations schedule.
If you have any queries with regards to our shopping guide for Chandni Chowk, Delhi, please comment below and share your questions with us. Our team will be happy to help.