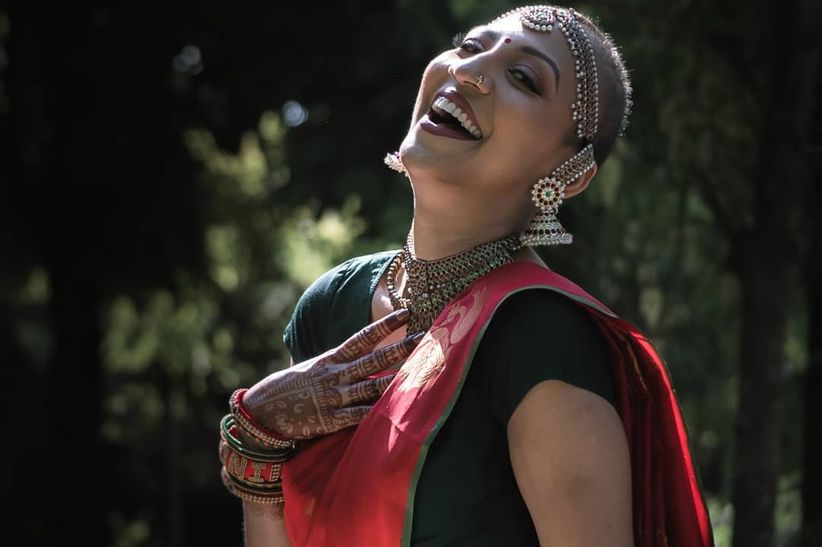 Image courtesy: Celes Gerard and Navi Indran Pillai
"I consider myself very lucky. I feel beautiful and I believe I am beautiful." Beautiful indeed. Meet, Vaishnavi Poovanedran, a two-time cancer survivor, who has become popular with her never-say-die attitude (reflected on her Instagram handle - Navi Indran Pillai) and her recent bridal photoshoot which has made this spirit go absolutely viral.
We recently had a heart-to-heart with this 'Bold and Beautiful' bride at heart. Read on and find out why she chose to go ahead with this viral bridal photoshoot and how she is breaking through the stereotypical barriers of beauty.
Meet the Bride - Navi/Vaishnavi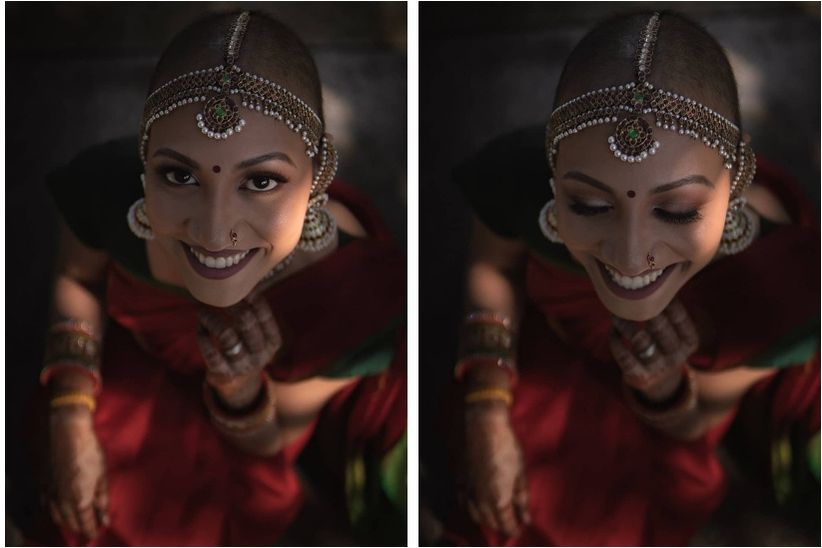 Image courtesy: Celes Gerard and Navi Indran Pillai
Every girl dreams of her wedding day and expects it to be no less than a fairytale. We dream about how we'll look and a number of thoughts rush through our head. Vaishnavi had the same dreams and she couldn't wait until the day she would walk down the aisle as well. However, her dreams hit a hurdle when she was diagnosed with stage 3 breast cancer at just 22. After going through multiple rounds of chemotherapy, she has finally emerged as a conqueror in 2015, slaying cancer like a boss lady.
Breathing finally, she lived to the full in Australia, till it all came back. While pursuing her Master's degree in project management, she discovered that the cancer had returned.
Instead of letting it dent her life, she decided to live to the fullest and began documenting her journey through her Instagram handle. This became her #KissedbyCancer hashtag, one that also applied to her idea of a dream bridal photoshoot. And that's what left people absolutely awestruck and inspired.
#KissedbyCancer - Why A Bridal Photoshoot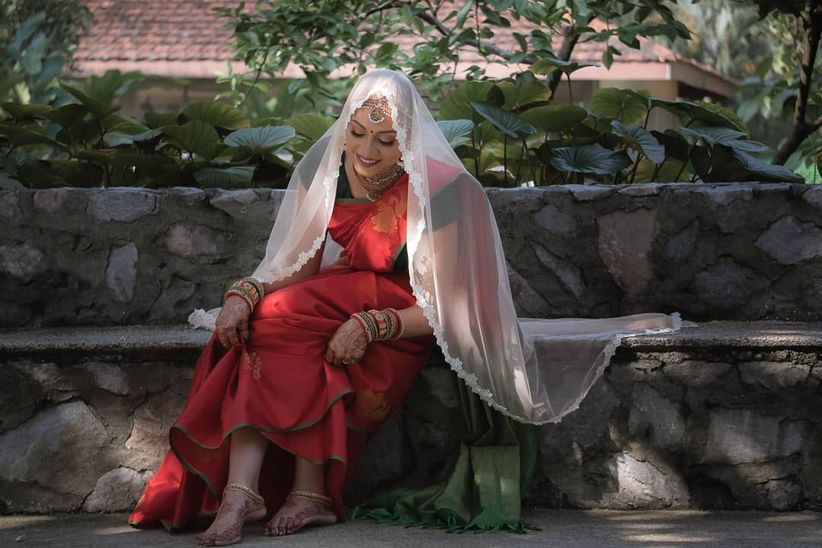 Image courtesy: Celes Gerard and Navi Indran Pillai
Picking a South Indian bridal look for herself, replete with bridal jewellery, henna designs, a veil-like bridal dupatta, she completed the look with a pearly white laugh, a coy demeanour. And then, smized for the camera to her heart's content.
The pre-wedding photoshoot that hits all the right notes for a bridal shoot went ahead and broke the internet. At the heart of it all, amid the stories of how 'Blush Beauty and Beyond' (her chosen bridal makeup artist got her look right and how Celese Gerard captured it, lies a deeper story. It's the story of her spirit and how that, helped her become the 'never-say-die' cancer survivor.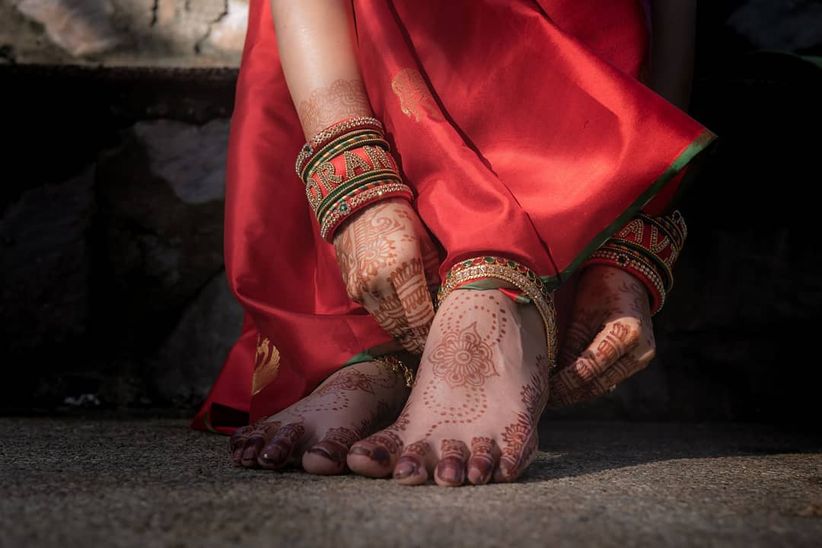 Image courtesy: Celes Gerard and Navi Indran Pillai
"Cancer treatments have given us a lot of limitations, have robbed us of our beauty and taken away our confidence. As a little girl, we have always dreamt of what our big day will be like and how we would look like as a bride. But having cancer has stripped some of us from fulfilling these dreams. A lot of cancer survivors have postponed or even cancelled their big day." And that includes hair, especially the dream for having the right bridal hairstyle.
"Hair - it is our 'crowning glory' and having that taken away from you is devastating." With this set of bridal photos, she chose to acknowledge that. "We choose to accept what we have, appreciate what we are and welcome what is coming", she added.
Being beautiful enough for a bridal photoshoot
Image courtesy: Celes Gerard and Navi Indran Pillai
"For me, as a cancer survivor, I dreamt of the day I will marry the love of my life. Dreamt, what it would be like to look like a bride, to feel like a bride. Having gone through cancer treatments (chemotherapy, etc.), losing my hair was by far the hardest thing I ever had to go through. I felt that I was not beautiful enough to be loved and was not beautiful enough to look or ever feel like a bride."
So, keeping in mind this thought, she came up with the idea of a click feature where she could live up to her dream to look like the bride she's wanted to be. Her bridal photoshoot truly reflects her optimism and her appreciation towards life. She wasn't ready to wave the white flag just yet and felt that she deserved to be celebrated instead of feeling sorry for herself.
Reactions to the Bridal photoshoot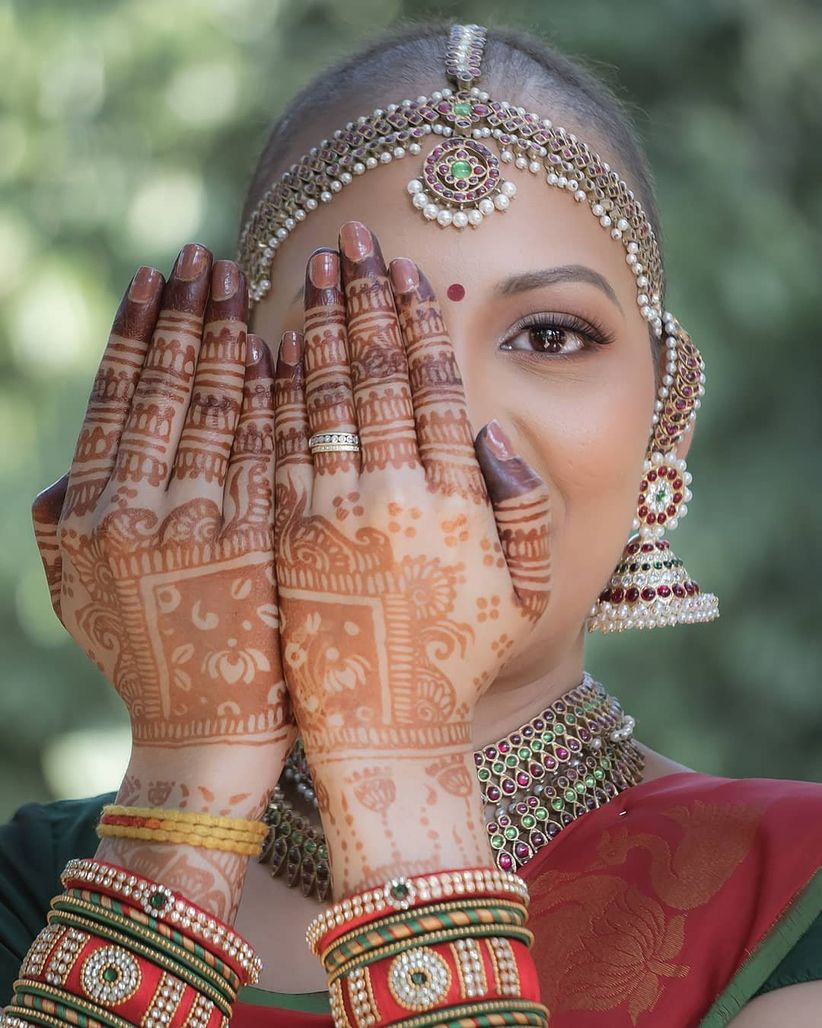 Image courtesy: Celes Gerard and Navi Indran Pillai
Navi Indran Pillai has been very overwhelmed by the response that she has gotten so far, on both her #KissedByCancer series and her recent bridal photoshoot. Spellbound with all the reactions and responses she's received, Vaishnavi wants her efforts to help and influence as many people as she can.
"People have been texting me, asking me for radio interviews. However, I have a lot going on, so I haven't been able to connect with all of them."
What's Next?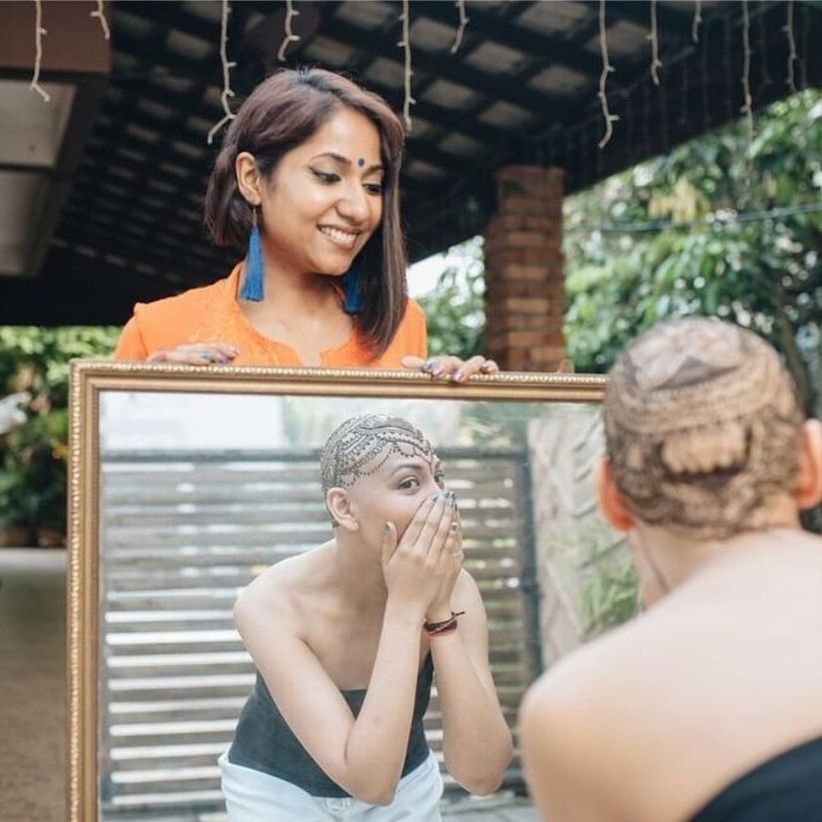 Image courtesy: Navi Indran Pillai
When we asked Vashnavi what does her near future look like, she said "I'm not done yet. Since I'm financially capable of helping and guiding other, fellow cancer patients, I would like to devote myself to it. There are a lot of photoshoots planned and I want to inspire women and men all around the world".
Indeed! We loved a recent set she had done with mehndi designs on her beautiful scalp and we're sure that all of her other future efforts will look as amazing as her inspiring bridal photoshoot.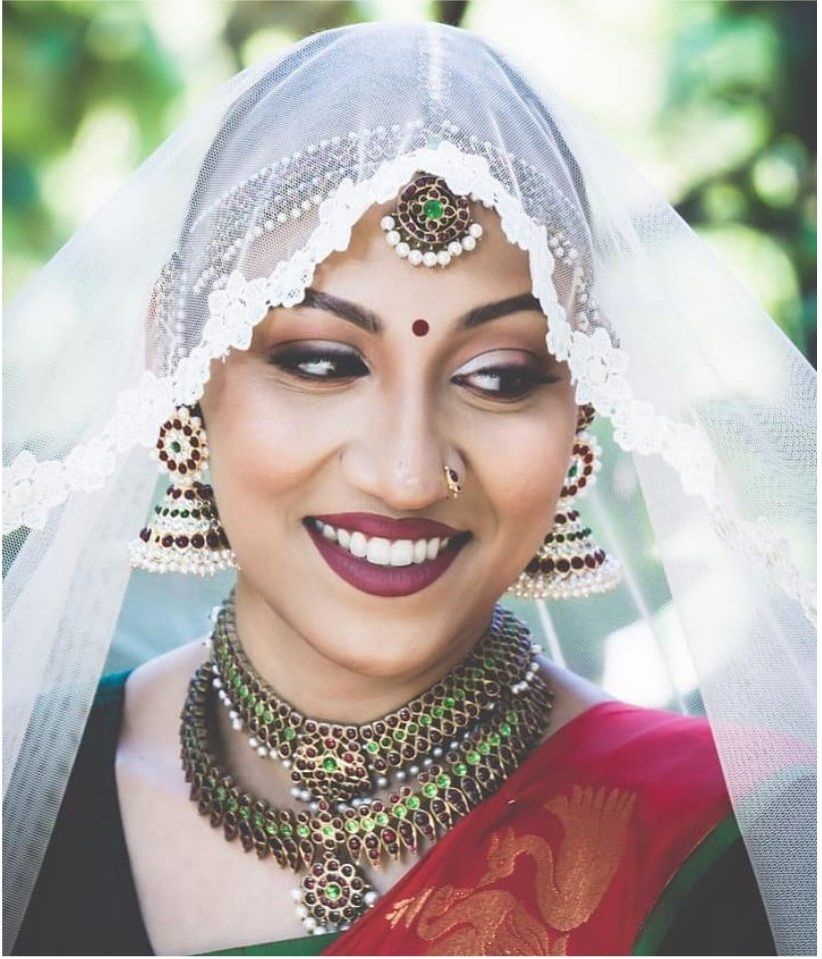 Image courtesy: Navi Indran Pillai
Navi has proven that no matter what life throws at you, it totally depends on you as to how you choose to face it. She fought a long and hard battle with cancer and slew it like a boss, looking like an angel while doing it. Kudos and more power to this daring Queen. We wish you all the luck in the world and we hope all her dreams come true.
Thanks Navi, for your cheer and your positivity. The way you look at life is truly motivating and your willpower and free spirit has melted our heart. Your bridal photoshoot is a landmark, just like your purpose. You're our hero and we choose to honour you this Women's Day.
Isn't her story inspiring? Tell us what you'd want to say to Navi in the comments section below.
(With inputs from Vidhi Gaur)