10 Bridal Dance Songs You Need to Show Off Your Thumkas & Sass!
Surprise your partner with a stunning performance to any of these bridal dance songs! A peppy dance number, a romantic song or one for the group performance, we have got it all.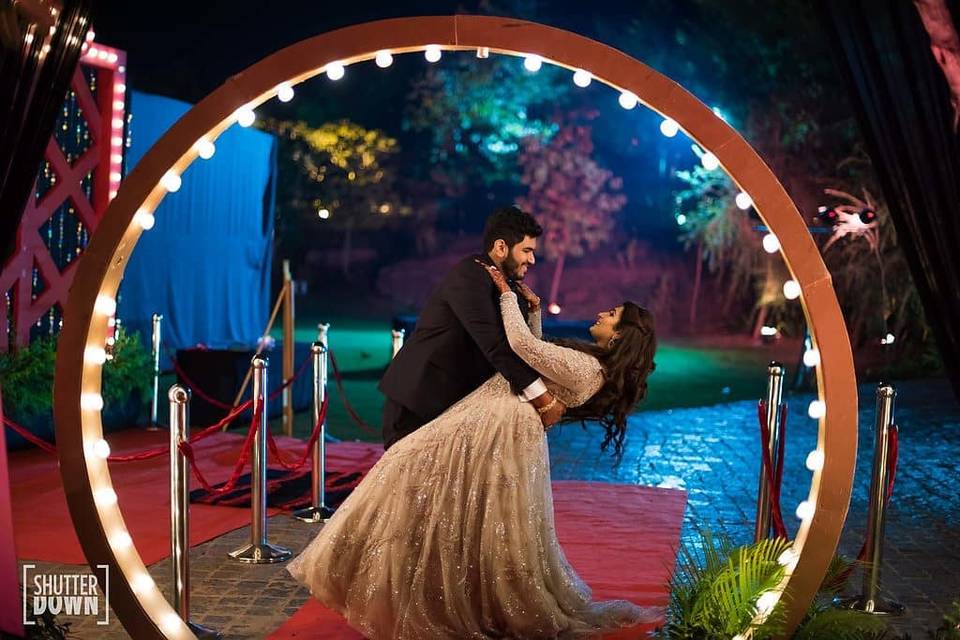 When you think of bridal dance songs, you first need to identify the type of dance you want and only then comes in the perfect song. The right move is to go with a mix of songs that can help you come up with all kinds of performances. Be it a solo performance or one with your whole team or a romantic slow dance with your fiancée, the right mix of songs allows you to do all.
The key here is to go for songs from different eras to cover all bases. Find a new song for the peppier option and a slow and popular song for the romantic dance.
Keeping all these things in mind, we have created a list of songs that hits all the genres, allowing you to make the perfect mix of songs.
1. Ambarsariya – Fukrey
If you are looking for a song that is ideal for a slow dance, then this is one of the best bridal dance songs. The sweet lyrics of the song also make it a great choice for you to share your feelings for your groom with everyone in a cute way.
2. Chhalka Chhalka – Saathiya
One of the classics of A R Rahman, every girl would have dreamt of dancing to it during her childhood. Gather around with your bridesmaids and dance to the tunes of one of the best bridal dance songs of all time. It's a great song for a group dance performance for sure!
3. Sau Aasmaan – Baar Baar Dekho
Sau Aasmaan is one song that can bring out the best of your dance moves in a minute. The slow start of the song allows you to slowly get in the groove and then dance to the fantastic beats of the hook line. Furthermore, it is one of those bridal dance songs that has easy steps!
4. Ye Ishq Haaye – Jab We Met
The movie Jab We Met is synonymous with romantic movies and the song Ye Ishq Haaye is one song that still has a cult status even after a decade. The lyrics provide you the perfect verses for you to show your emotions for your partner. We bet he'll blush after watching your performance to this beautiful song.
5. Bahaara – I Hate Luv Storys
Now, this is one of the bridal dance songs that you may perform with your groom standing on the stage. You can either come up with a solo performance or ask your groom to join in to make it a peppy performance. Moreover, all the hook steps of this song are quite popular and easy, and they will make you and your partner look exactly like the actors in the music video when you perform similarly.
6. Aadha Ishq – Band Baaja Baraat
How can we talk about bridal dance songs without talking about a song from the movie Band Baaja Baraat? Aadha Ishq from this movie perfectly expresses the way the girl feels about the guy and how much she loves him. You may include this song in the initial part of the dance performance if you are talking about your love story through a mix of songs.
7. Yaar Na Miley – Kick
This is a proper dance number by all means, and you need some serious dancing skills to kill this song. The fast-paced tempo with continuous beats makes it a great song for the bride to show her dance skills. Moreover, the bridesmaids too can join in the action to make it a power-packed performance.
8. Jaani Tera Naa – Sunanda Sharma
Jaani Tera Naa is undoubtedly one of the most popular songs to come out in the last couple of years. It is a really cool song where the bride can make fun of the groom in a jovial way. The modern vibe of the song also provides you with enough chances to come up with some groovy moves, making it one of the best bridal dance songs.
9. Gallan Mithiyan – Mankirt Aulakh
This is a song about the journey of love, and any bride would love to dance to its tune. You can be really creative by including a video montage with pictures of your love story that display in accordance with the lyrics of the songs. The classic Punjabi beats with a softer tone allow you to include the typical but simple Punjabi steps without fumbling.
10. Lagdi Hai Thaai - Simran
One of the best and peppiest bridal dance songs where the lyrics explain different characteristics of the girl in a fun way, this song from Simran offers the perfect beats to give a strong performance. Team bride too can join in on the fun later on once the chorus comes!
While some songs have that peppy edge to them, some have the perfect romantic vibe instead. You just need to choose the bridal dance songs that perfectly suit your storyline and dancing skills. Make sure that you choose a slow song with simple steps if you are thinking of dancing in the wedding outfit itself!
Get in touch with these wedding DJs for great music!