Kickass Bachelorette Party Slogans for the Wild Bride Tribe
Is your BFF's Bachelorette coming around? Make it cool by using these bachelorette party slogans for multiple things like a t-shirt or games and much more.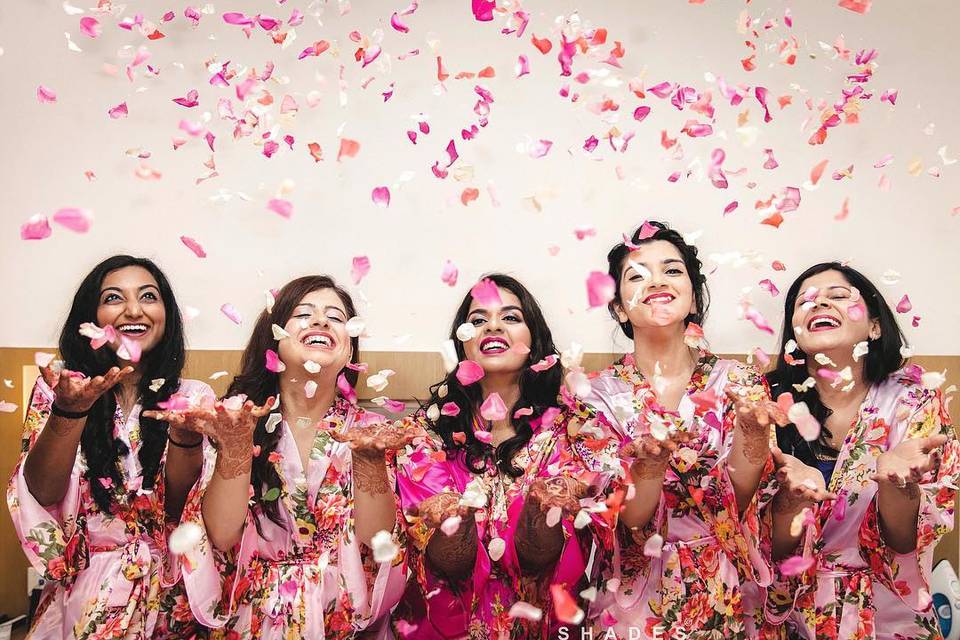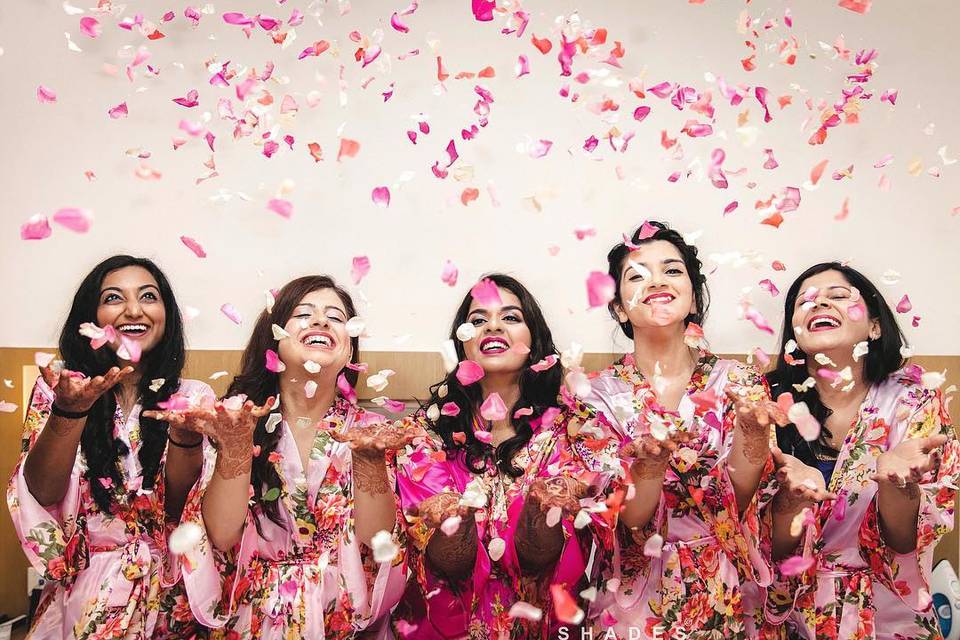 Image Courtesy: Shades Photography India
A bachelorette party is all about having fun and letting loose to have the time of your lives by including some cool activities. As the bride's bestie, it is your duty to ensure that you are hosting a party that she will remember all her life. For that, you need to keep thousands of things in mind. It is not just about the games, the destinations, or the food you want to have that you need to keep in mind - it is a lot more than that. The colour coordinated clothes quote that you can use for your cards, bachelorette party slogans and so on, the list just goes on.
Bachelorette party slogans are the short phrases that you can use for various purposes like a t-shirt, placards or as door entry tag. You can use it for the bachelorette invites as well. Keeping all this in mind, here are some of the best bachelorette party slogans that you can use at your party to make it peppier and cooler.
1. Slogans for the group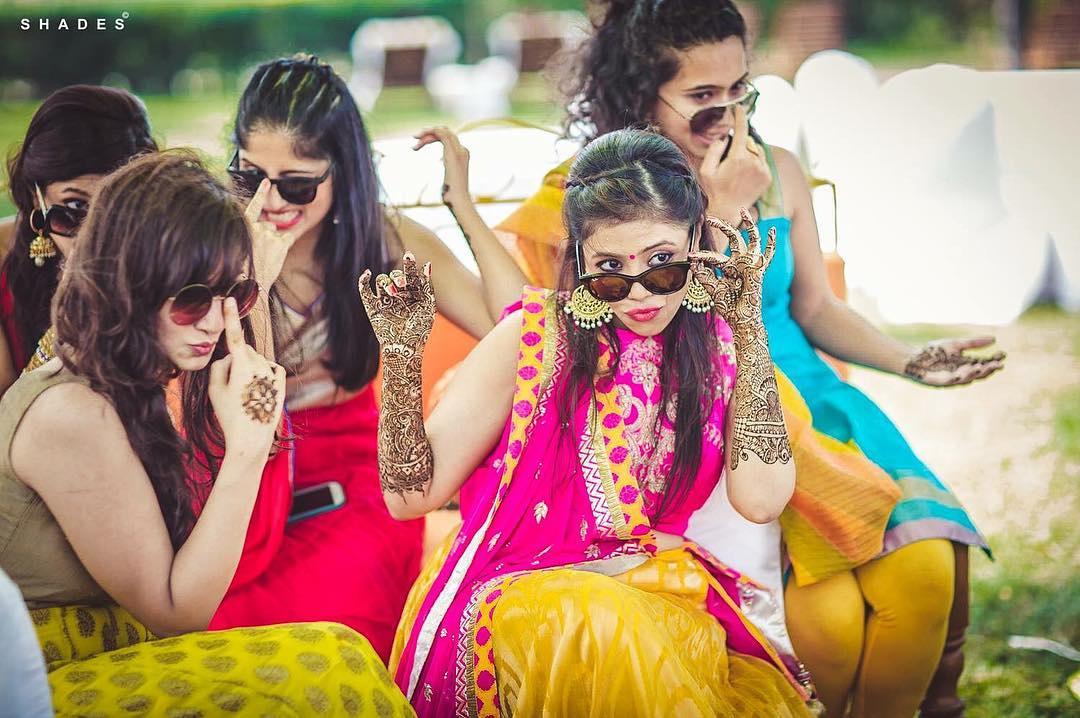 Image Courtesy: Shades Photography India
Some of the best bachelorette party slogans you can think of are ones meant for the whole group. These are the things that you can put on signboards or placards at the party that can work as a great background for a kickass photobooth. Here, you can be creative and funny by addressing the fact that your best friend is getting married. Another route you can take on is to talk about the whole group in general or address marriage in general.
How about one last fling before the wedding bells ring?
The end is near!
She's taking the plunge.
Hot Mess Express
2. Slogans for the bride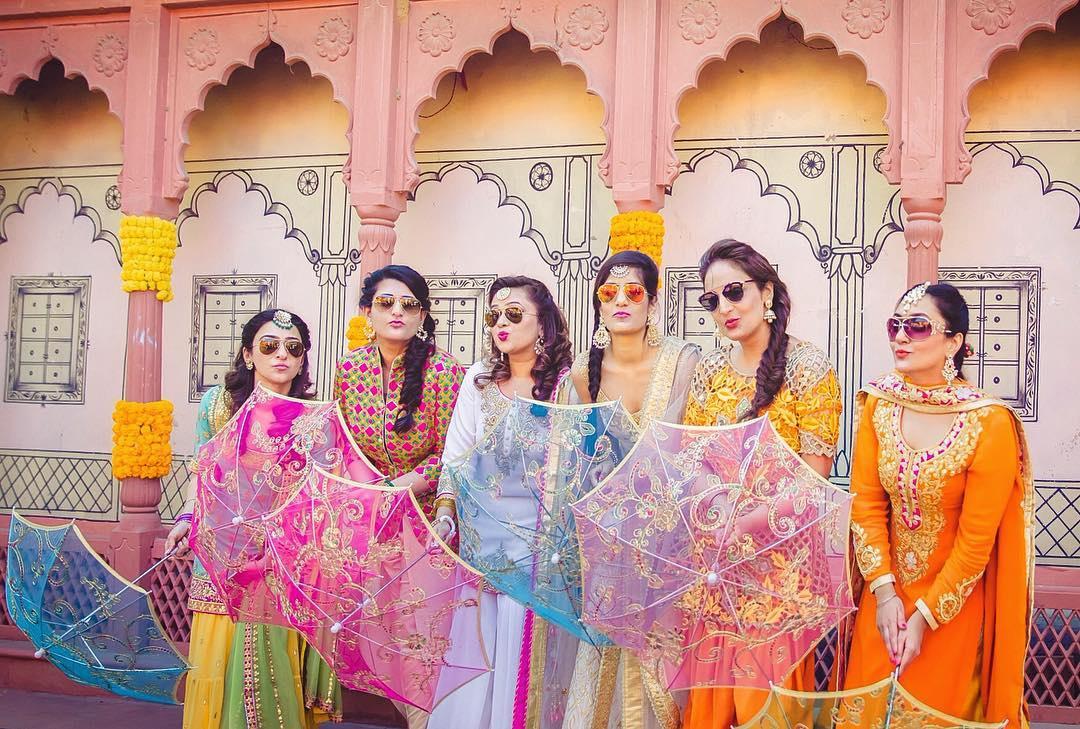 Image Courtesy: Shades Photography India
No bachelorette can be completed without the bachelorette party slogans for the bride-to-be. As the best friend, it is your duty to come up with some really cool slogans for her to use at the party. Come up with something that is really funny and is subtle in terms of the puns. The puns should not scream out loud and you must make sure that they resonate with her character. Try your hand on rhyming the slogans to make it sound even better.
I found a guy with the perfect heart…. and the perfect wallet!
Pop the champagne, I am getting married.
My last Margarita as a Senorita.
It's my bachelorette and I'll WINE if I want!
3. Slogans for t-shirts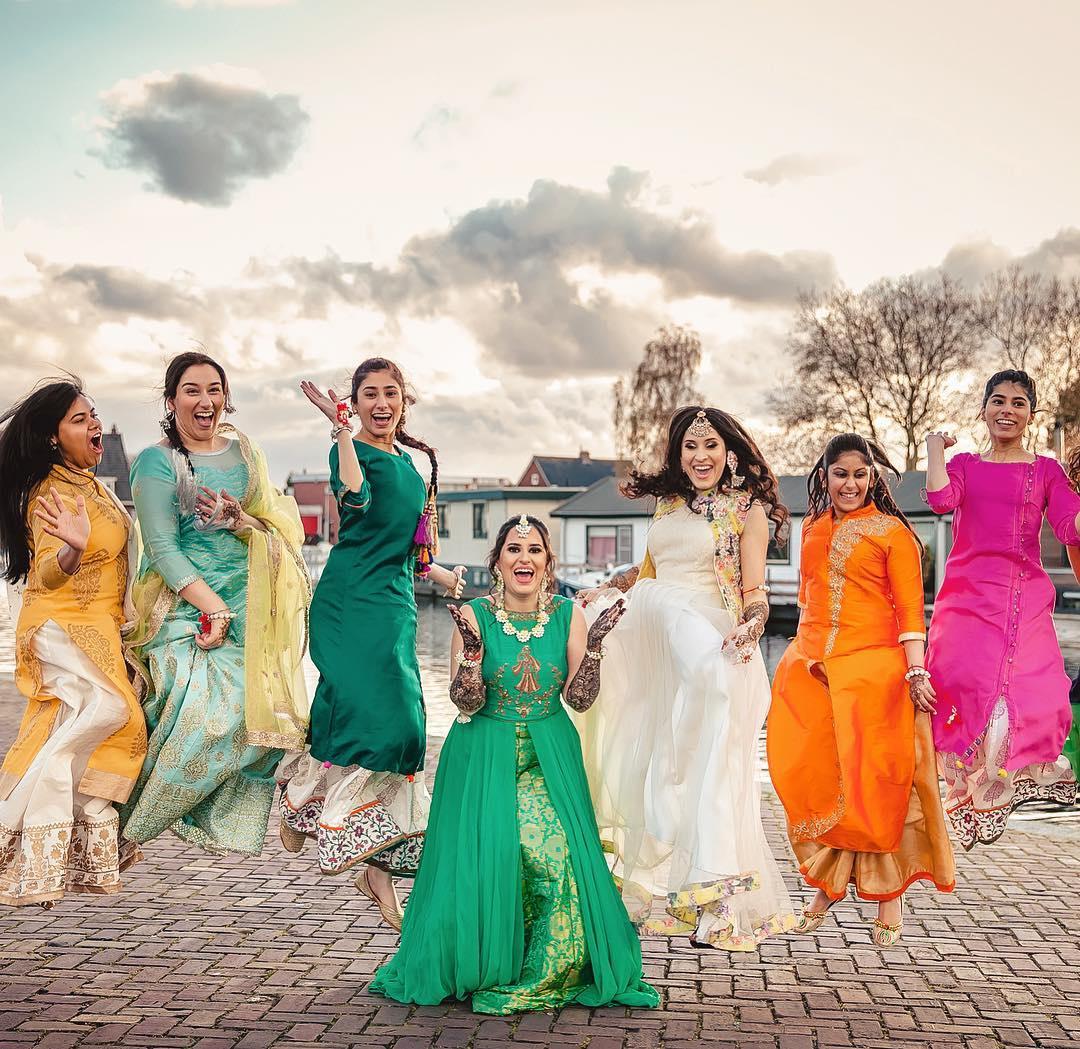 Image Courtesy: Shades Photography India
Now, this is a really cool idea that you must definitely include in the party. Come up with bachelorette party slogans that you can print on a t-shirt or a tank top that every one of you wears to create the perfect group shot. Come up with peppy slogans that are a bit naughty as well, going along with the vibe of the party. Here, you can use some pop culture reference as well to make it more relatable. Play with words to come up with quirky slogans. However, make sure that you do not come up with slogans that are too long as it won't look great after it gets printed.
She said Yes, we said Goa!
From mermaids to Muggles!
Fiesta, Siesta, Tequila and Repeat!
If love is blind then why is lingerie so popular?
4. Slogans for cards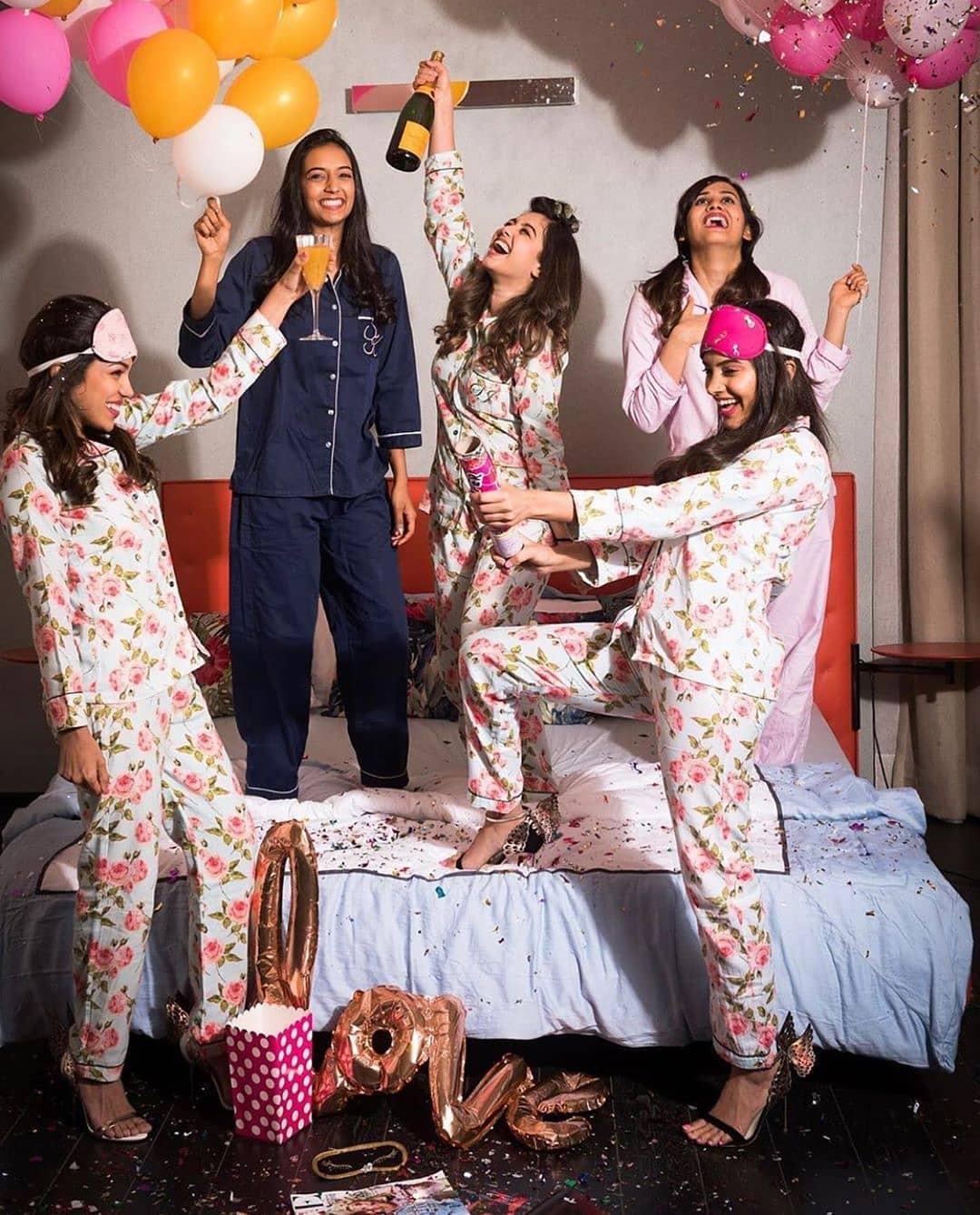 Image Courtesy: The Love-Light Studio
If you have quite a big group, then make sure that you send out cards for the bachelorette party. If not a physical card, you can always go for an e-invite. However, for both, you need to come up with some really cool bachelorette party slogans that will define the mood of the party with ease. Furthermore, do mention the theme of the party if that's what you are planning to do.
Come to this party where you get to see not just [bachelorette's name]'s wild side but yours as well.
Are you ready for 'Operation White Gown'?
It's a girl's night out, so better watch out. Come prepared!
Bachelorette party slogans are something that completes the party in many ways. Since these slogans have the ability to tell you about the journey of the party right from the start till the end, you need to be sharp while coming up with them. Just keep in mind that every slogan resonates with the bride and the theme of the party. You need not go loud or naughty just for the sake of it. Another really important thing to keep in mind for you as the best friend of the bachelorette is that you include only those things that she is comfortable with to an extent. Go ahead and make it fun and memorable for her.
Looking for the best destinations to host a bachelorette? Look at the resorts and hotels near your town, listed on our website.