The Bride Who Wore Her Mother's Salwar Suit to the Anand Karaj
Tarun & Vishesh celebrated a gorgeous wedding in Zirakpur where Tarun wore her mum's Patiala suit from 28 years ago. Read on to know their story in deets!
All the words in the world cannot describe our fascination with all things weddings! Right from the heart-melting story of how they met to the emotional moments during the Vidaai - everything about a wedding is enthralling. Even the ordinary stories of a couple or a family make for some really beautiful, special and extraordinary moments at a wedding.
This is why we love our real couples and their unique stories oh so much! One such mesmerising story of a fairytale wedding is of Taruninder and Vishesh. The two beautiful souls share the details of their love story and their favourite moments from the wedding. Read on to feel the beautiful emotions and of course for some inspiration!
How They Met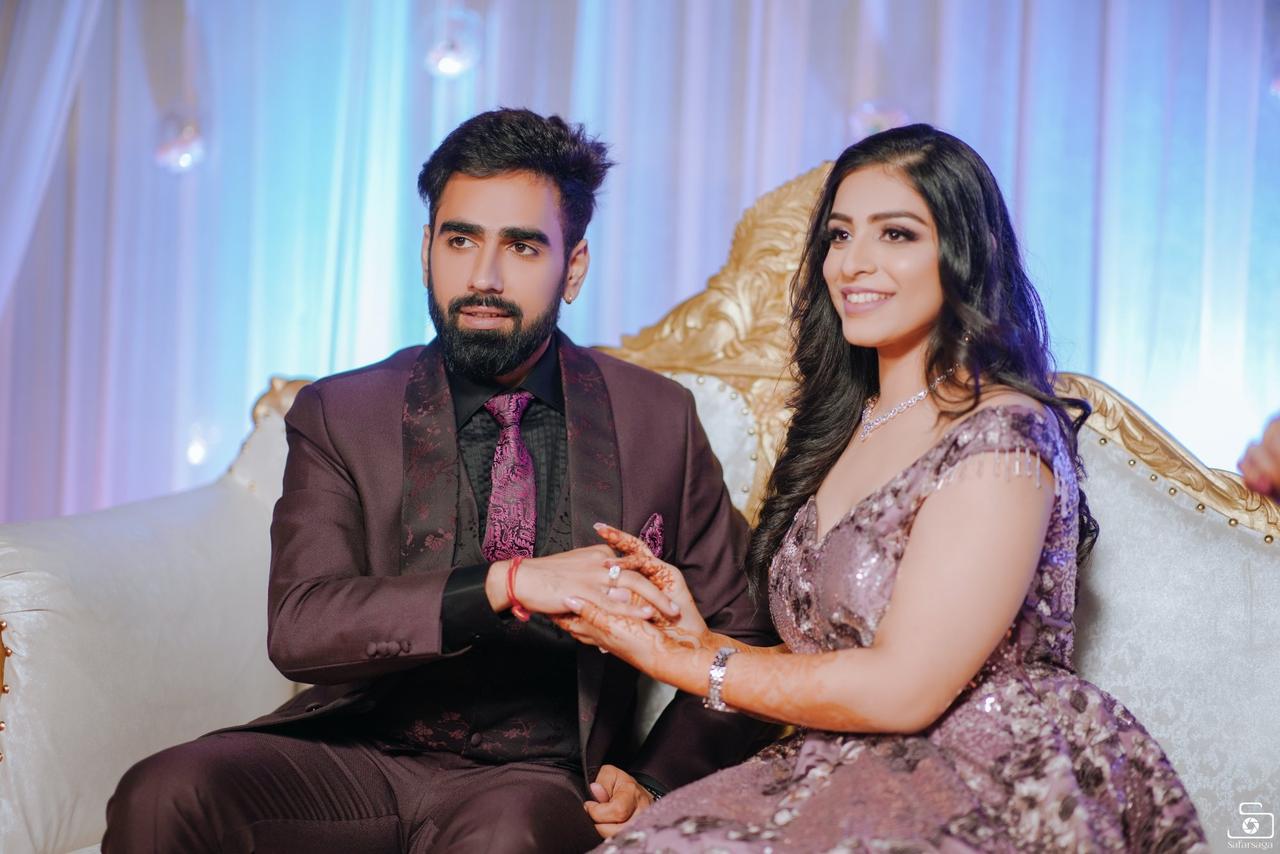 Tarun and Vishesh are both the elder kids in their respective homes and Tarun is a lawyer while Vishesh is a cybersecurity consultant. In a candid conversation with WeddingWire India, Tarun says, "Our families have known each other forever and so have we. But technically speaking we finally started talking to each other at a wedding. Our families talked and that's how we ended up together. The best thing ever!"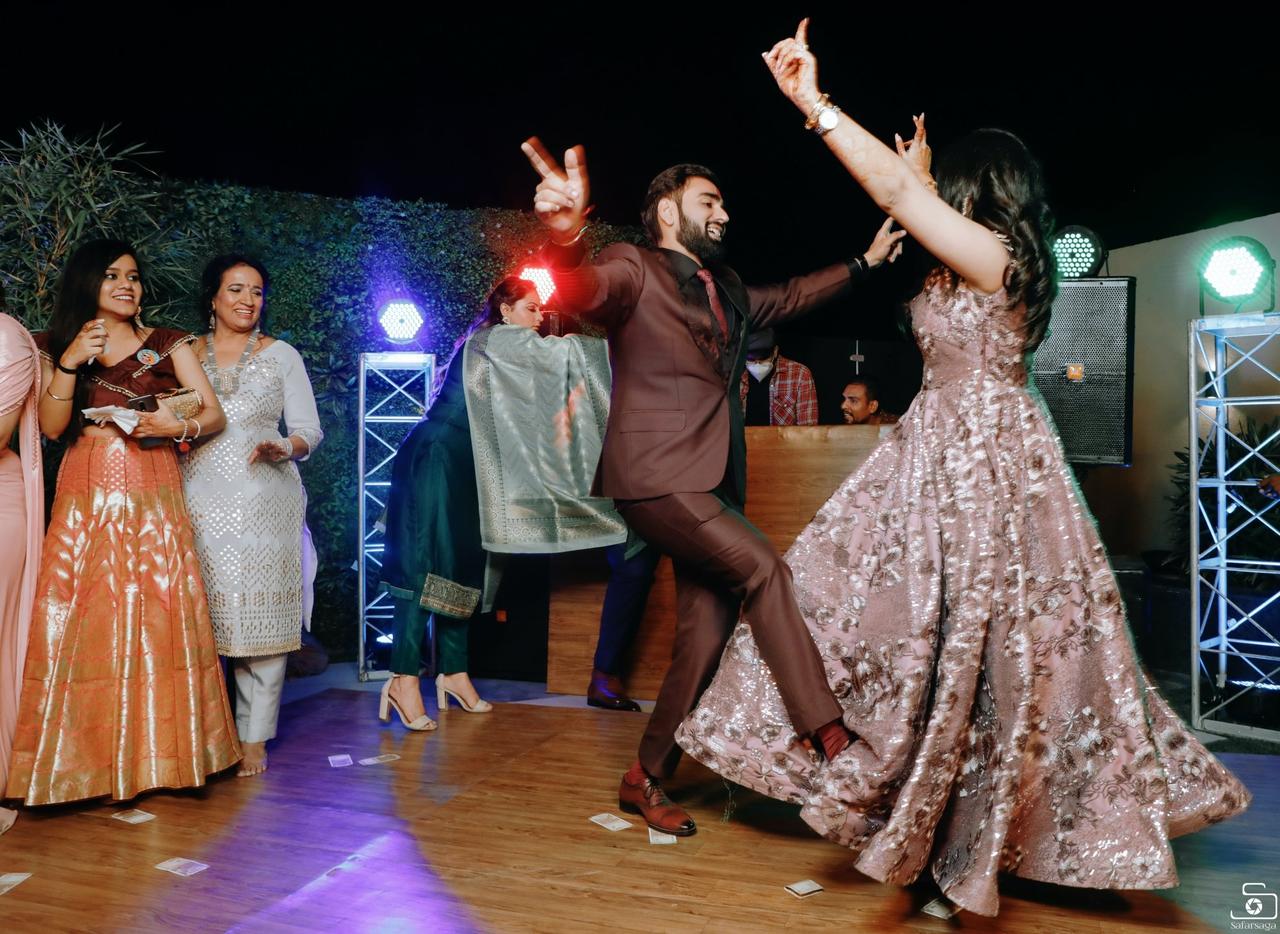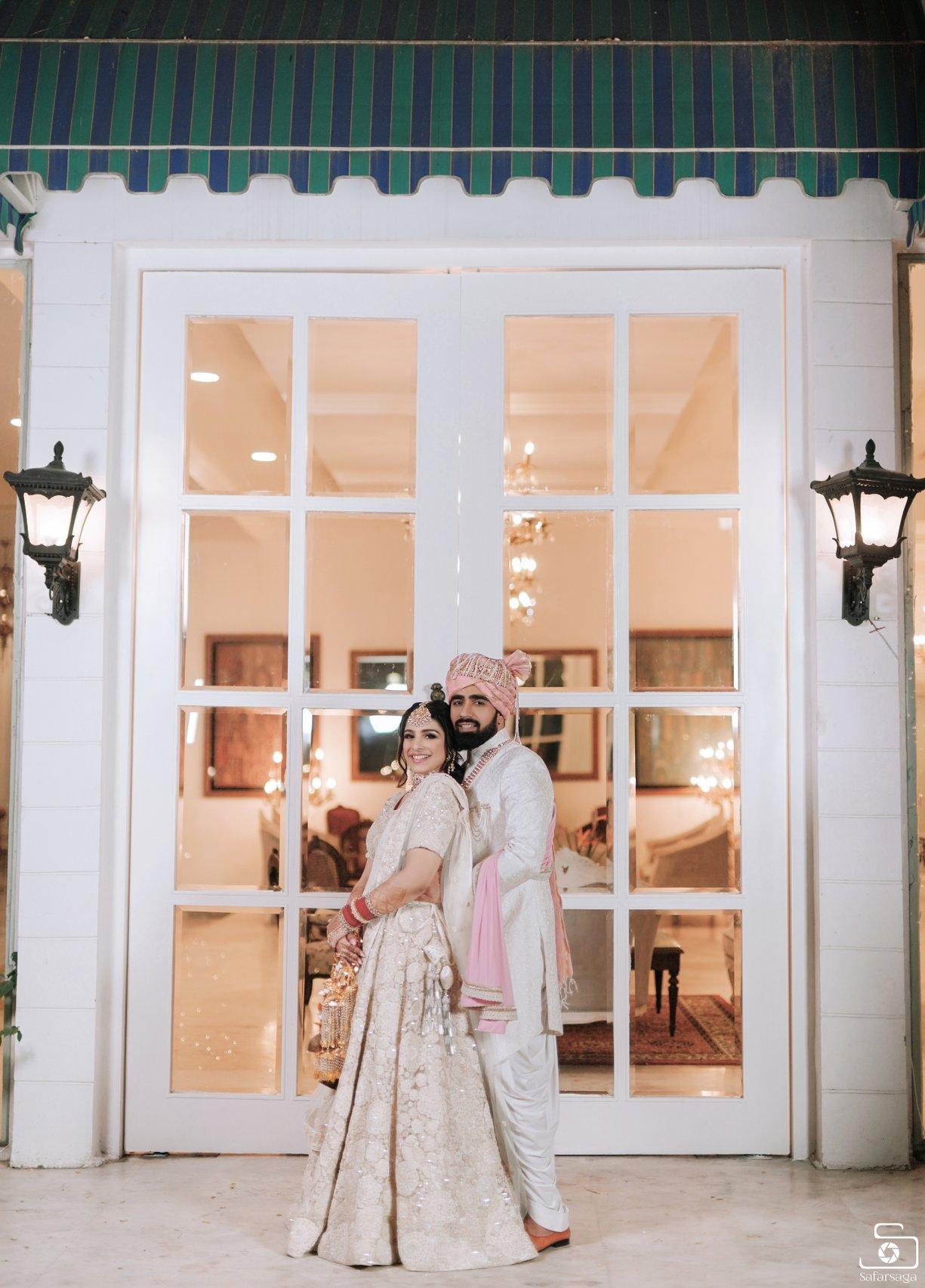 She continues to add, "I'm from Chandigarh and Vishesh is from Haridwar basically, but owing to our work, we both live in NCR. Our courtship period lasted for just about a year before we decided to get hitched! There isn't that one time where I can point and see this was when I knew he was the one. I think it was all in the little moments."
The Dream Wedding Planning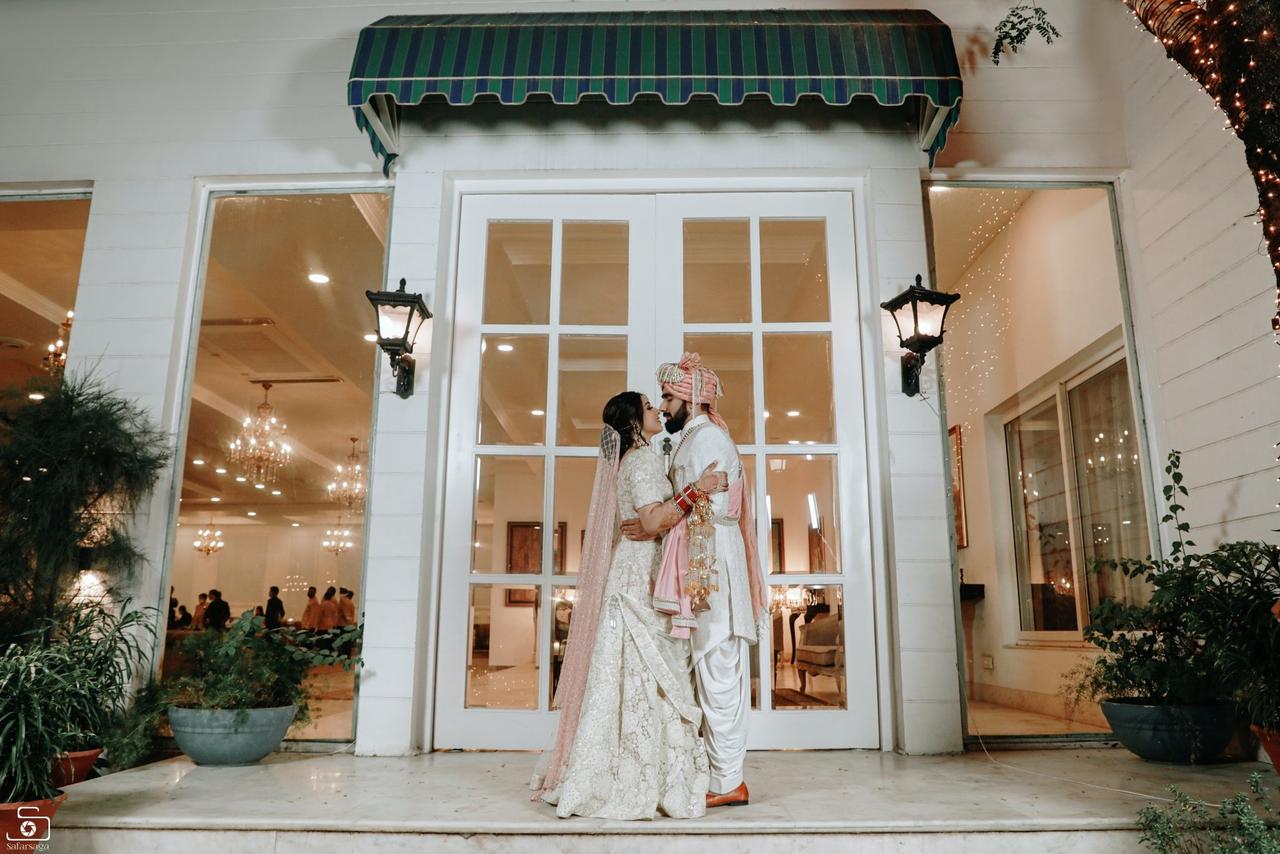 Taruninder says, "My dream wedding was a wedding with all the people we love topped with a lot of food, dance, laughter, fun and that was just it. Thanks to covid only our closest circle joined and it was a dream come true! I think planning was my favourite part, planning and executing. I did all of the planning, coordinating and all that on my own. To see it come out so well has felt oh so good. But one specific moment that was out of the ordinary for me would be us dancing the night out at our Sagan/Engagement."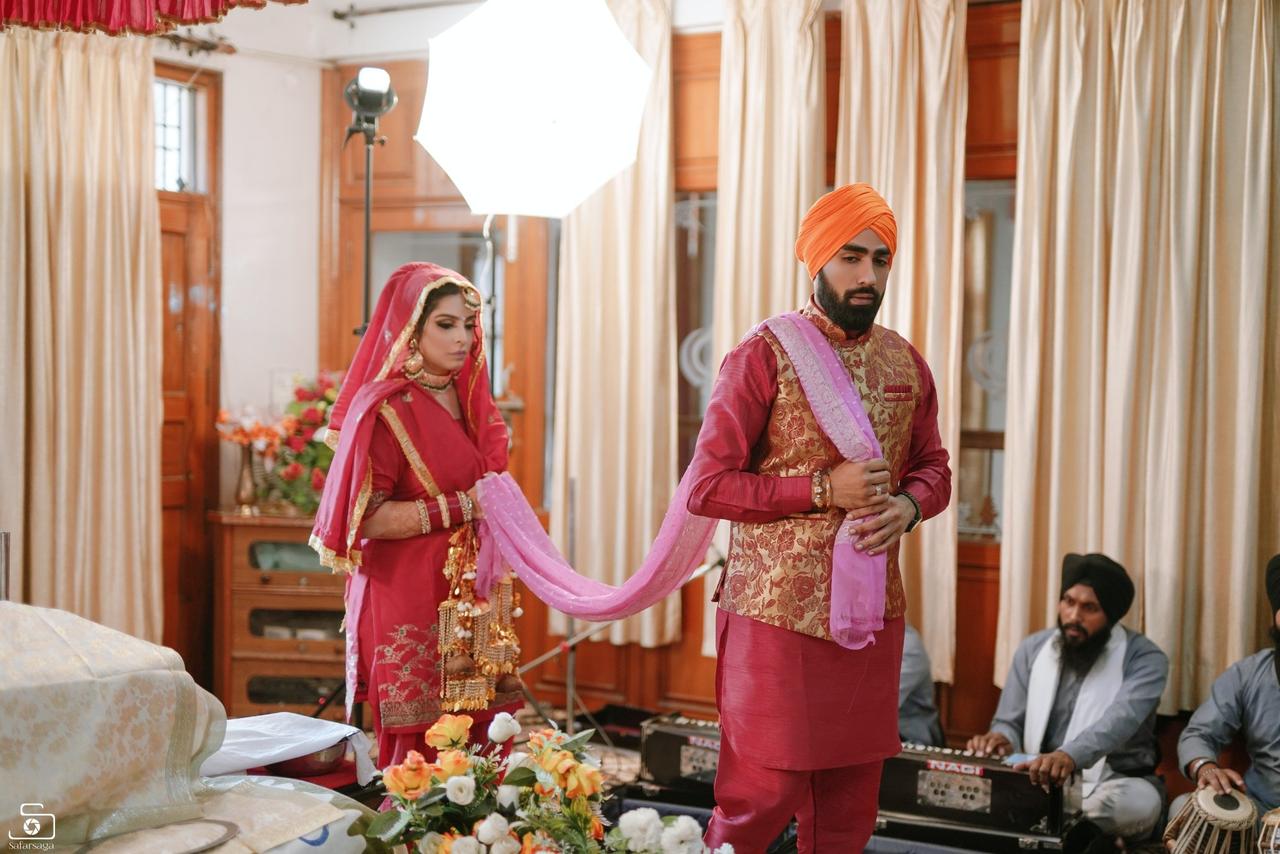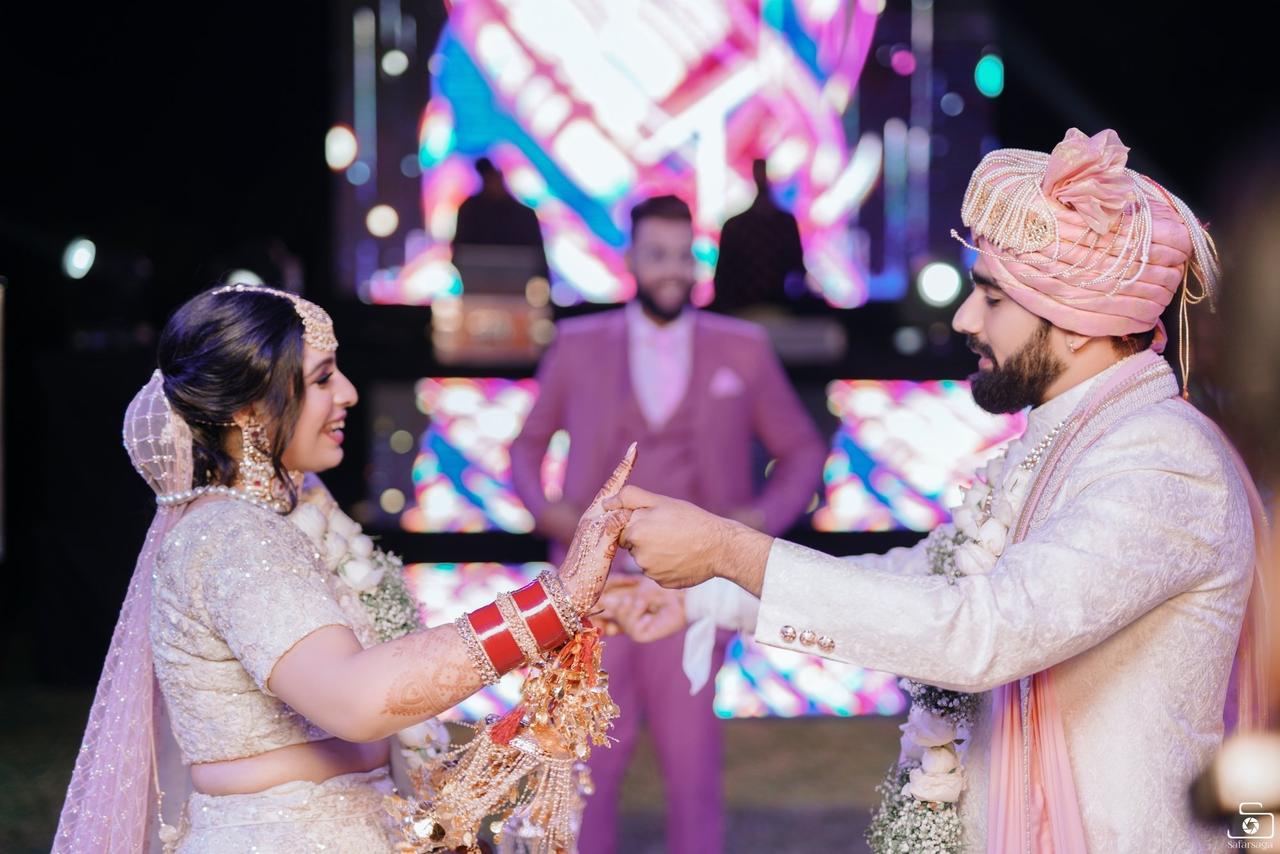 She adds, "I personalised a lot of stuff - from the packages that were customised for the bridesmaids' favours to return gifts for the guests to shower our gratefulness for their presence on our big day, I even did the badges for both the bride and groom's side of the families."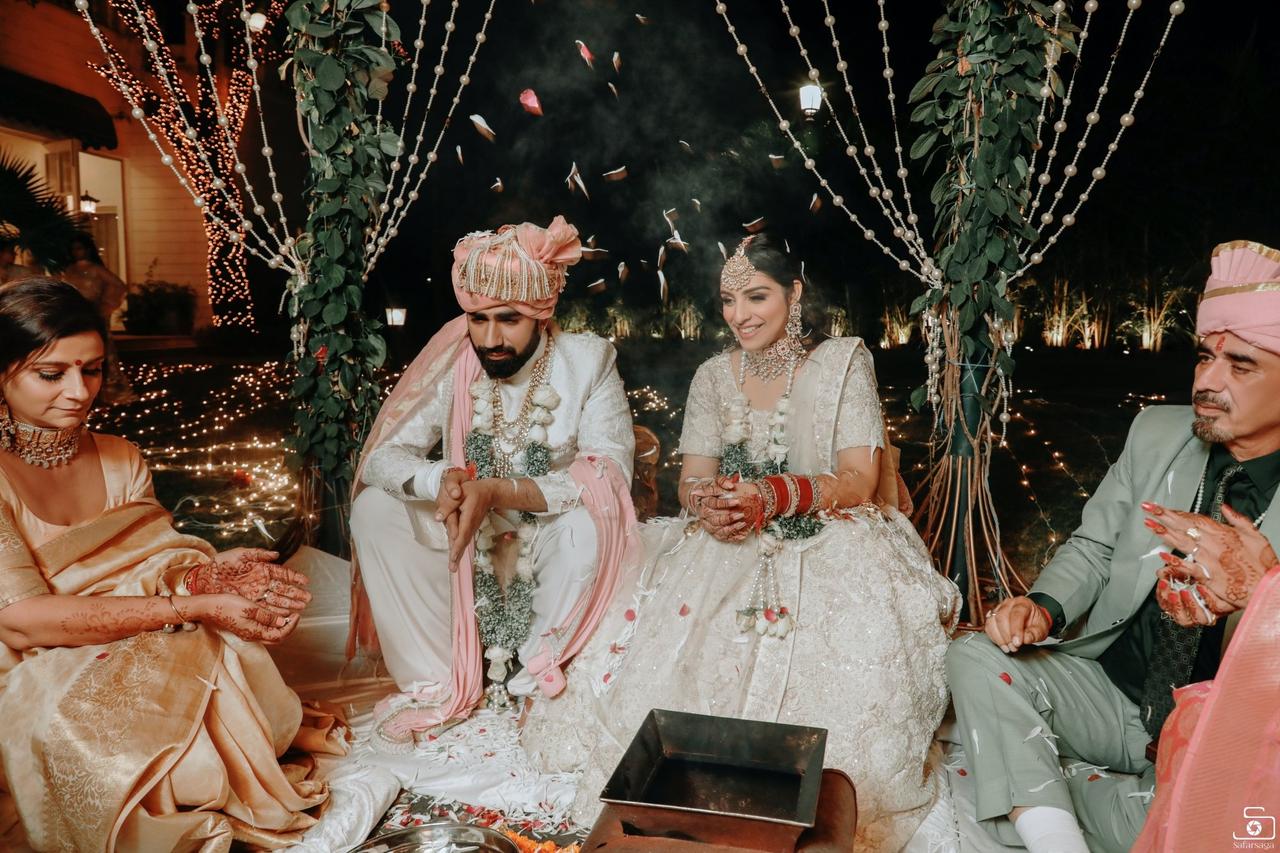 If you want professionals to help you plan your dream wedding, then you must check out the list of vendors WeddingWire India has to provide.
The Dream Team
Venue for engagement: Regenta Central Cassia, Zirakpur
Wedding Venue: Amaltas Farms, Zirakpur
MUA Engagement: Aastha Bajwa
MUA Wedding: Tripti Malhotra
Bridal Outfits: Pooja Sarees & Sham Mall, Chandigarh
Groom Outfits: Diwan Saheb
Jewellery: Manimuktaa Jewellery.
Photography: Safarsaga Films
Mehndi: Pramod Mehndi
Earrings: Gupta Creations
Anand Karaj Dress: Mother's attire from her wedding 28 years ago