The Sabyasachi Bride & Her Dreamy "Ghar Ki Shaadi" Vibe in Udaipur
Priyanka & Mishaal hosted a breathtaking wedding in Udaipur & here are all the deets for your inspo.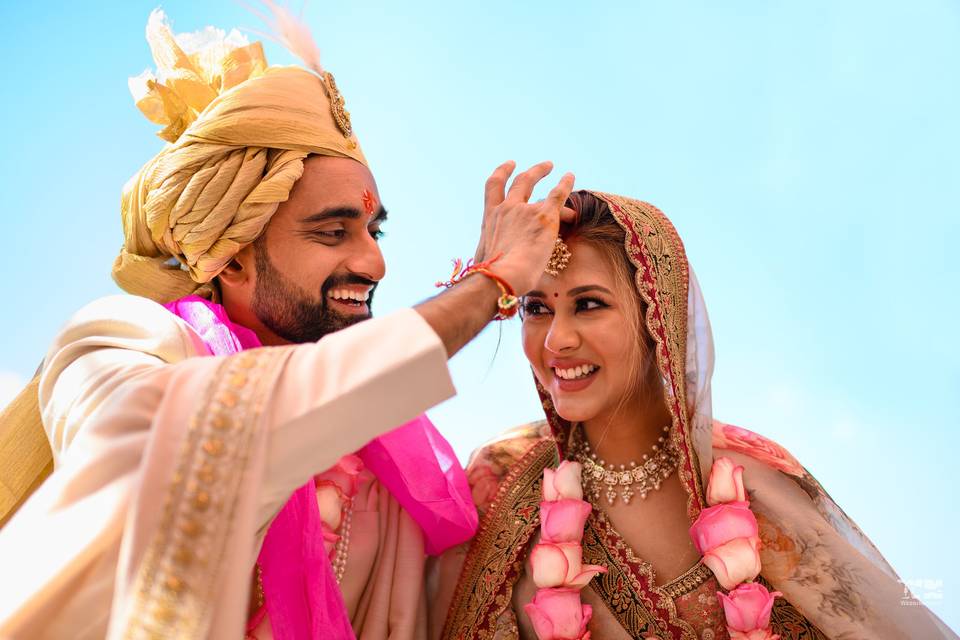 Imagine a wedding surrounded by the gleaming water in the city of lakes, regal Rajputana architecture, and vivid blooms of spring. Such was the dreamy wedding of Priyanka and Mishaal. A celebration of love and laughter with a scenic beauty as the wedding backdrop. The couple had never visited India before and they picked one of the most stellar cities of the world for their big day.
The couple picked a boutique resort in Udaipur to take their pheras in a regal yet cosy set-up. From their breathtaking wedding pictures to Priyanka's floral lehenga by Sabyasachi for her wedding - here are the deets for inspiration.
How They Met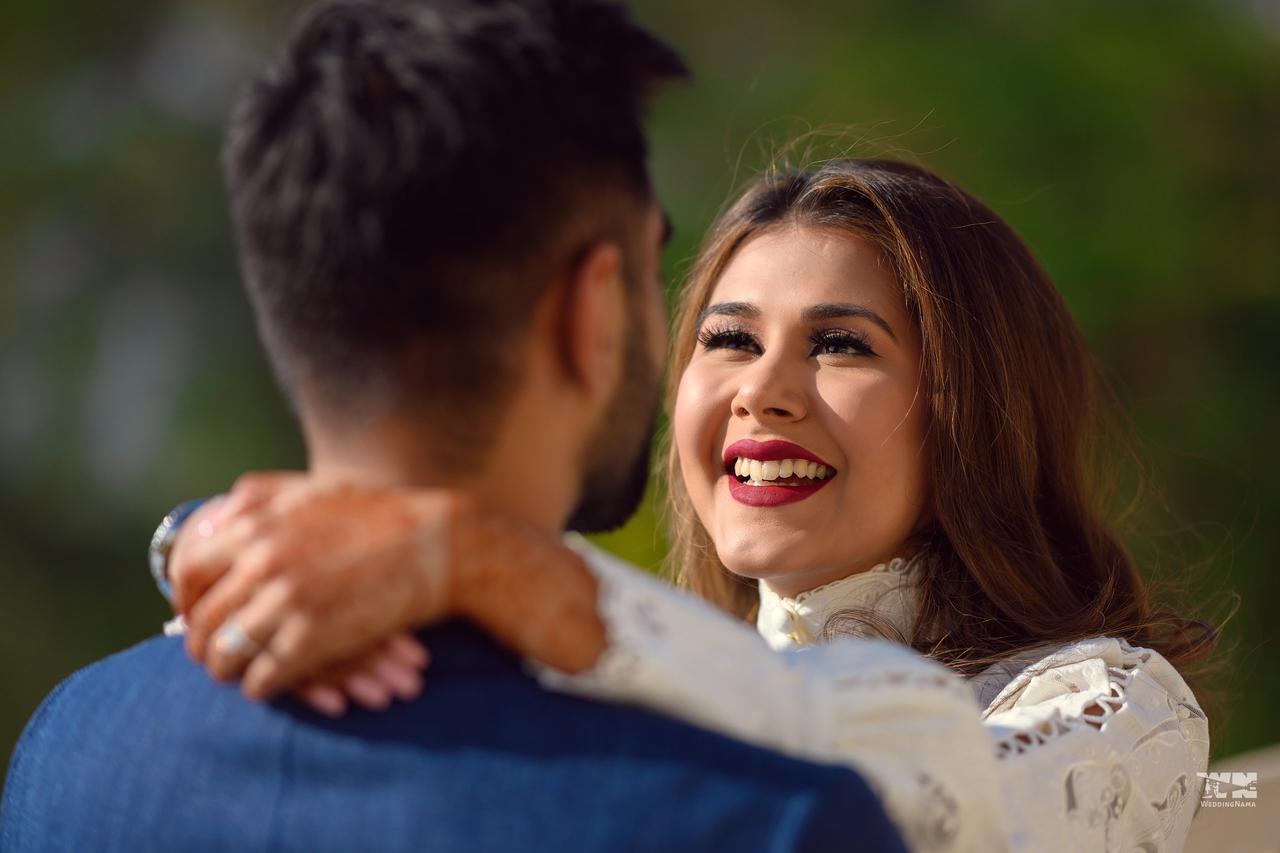 Every story has its own "Once upon a time" sort of dreamy beginning. While some start as a high school romance some others bloom through a matchmaking process or an arranged marriage setup. The story of Priyanka and Mishaal started during the first year of their university. Priyanka tells us, "We met during our first year of University when a mutual friend brought Mishaal along to a party with the hope of us hitting it off. We ran into each other a couple of times over the next few months before Mish finally struck up the courage to ask me out on a date. We had been dating for nearly 8 years before Mish finally proposed while holidaying in Positano on the Amalfi Coast of Italy."
The Wedding Venue & Other Stories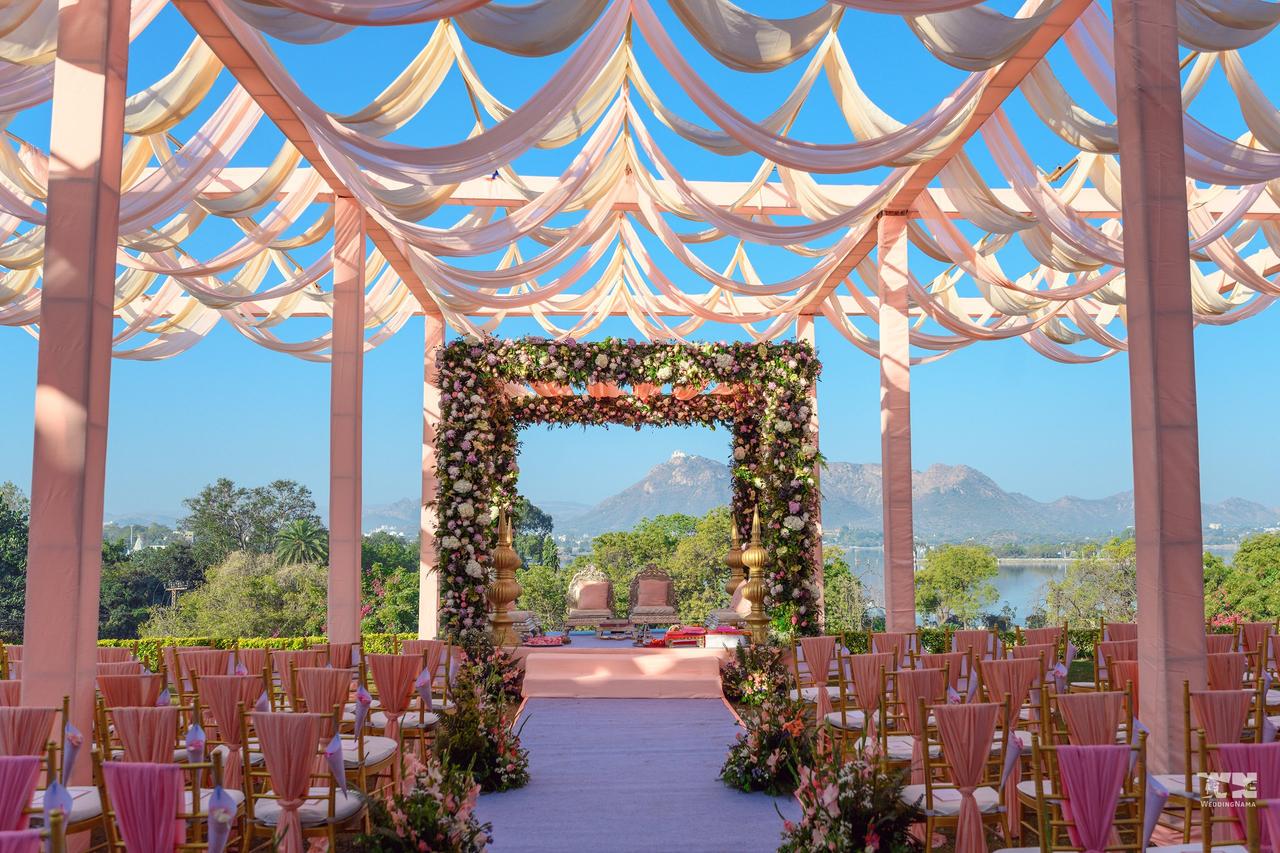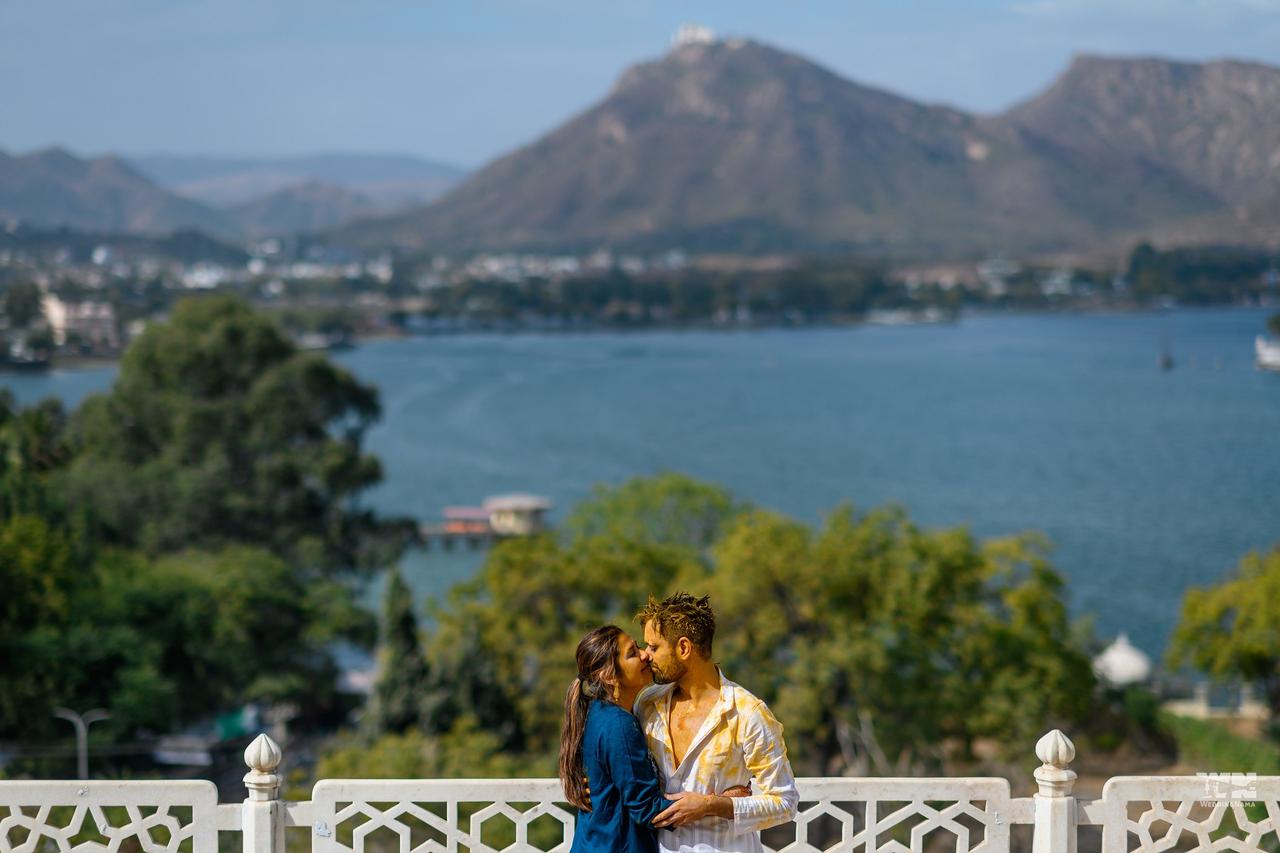 Every bride, if not the groom, has consciously or unconsciously dreamt of the perfect wedding. There is always a picture - vague or distinct, etched in the memory of this very perfect wedding that she dreamt of! This dream is a very significant factor based on which the kind of venue one wants to go ahead with depends.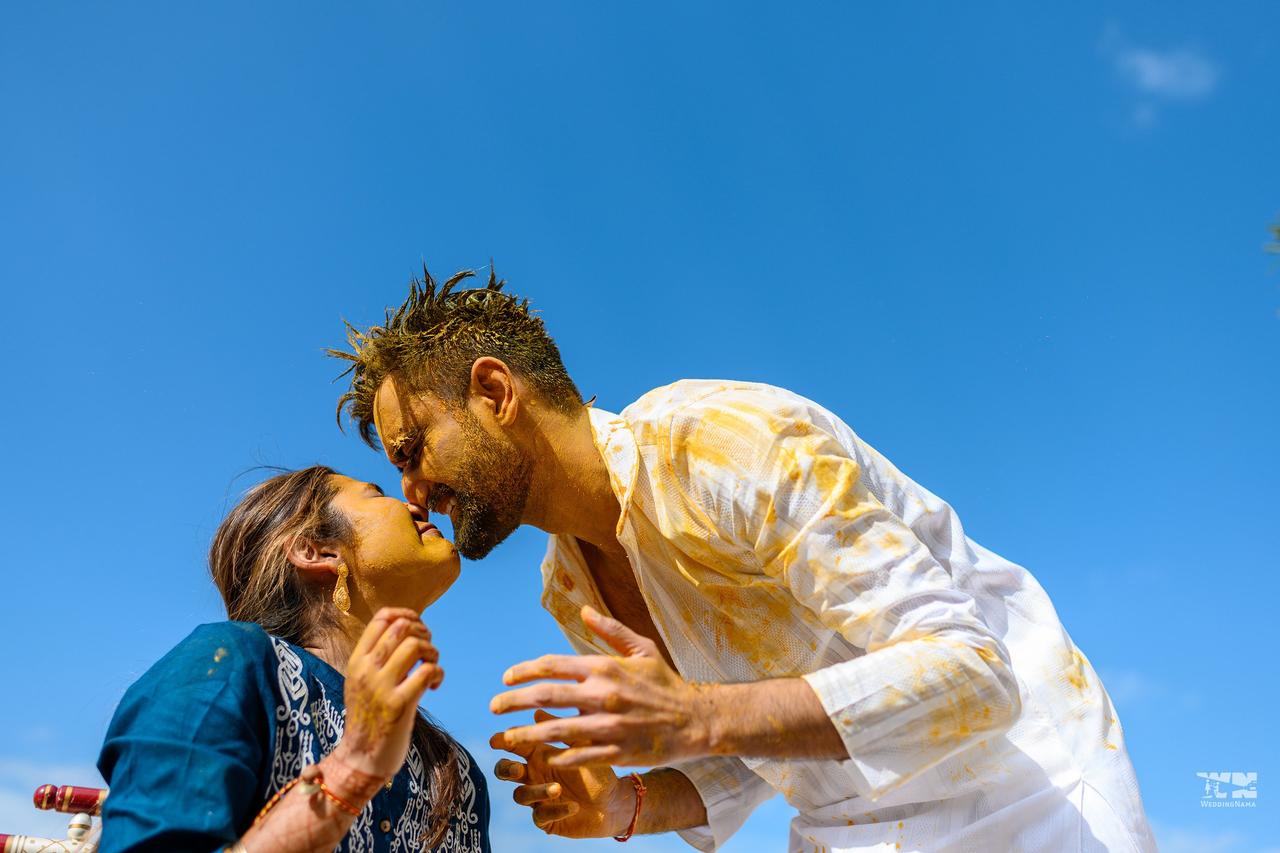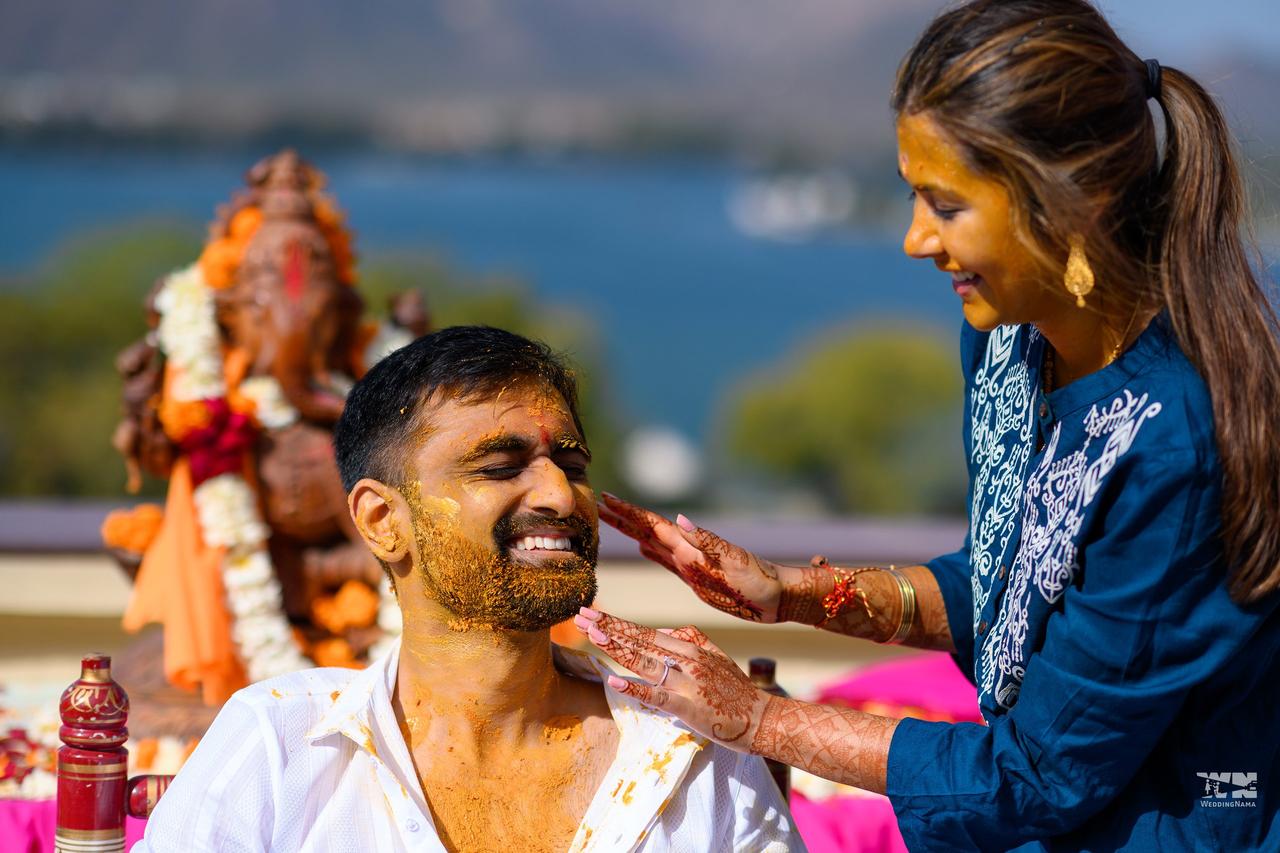 Speaking about why they picked the venue in Udaipur, Priyanka says, "We decided early on in our wedding planning process to have a destination wedding. Initially, we had considered a number of different countries but in the end, could not move past the natural beauty and architectural history of Udaipur. This was quite a gamble for us given that I had never even been to India before deciding to get married there. Despite Udaipur being known for its regal palaces and weddings, we were very keen on preserving a 'ghar ki shaadi vibe' and opted for a smaller heritage hotel with stunning lawns and views for our 120 guests."
The Mesmerising Events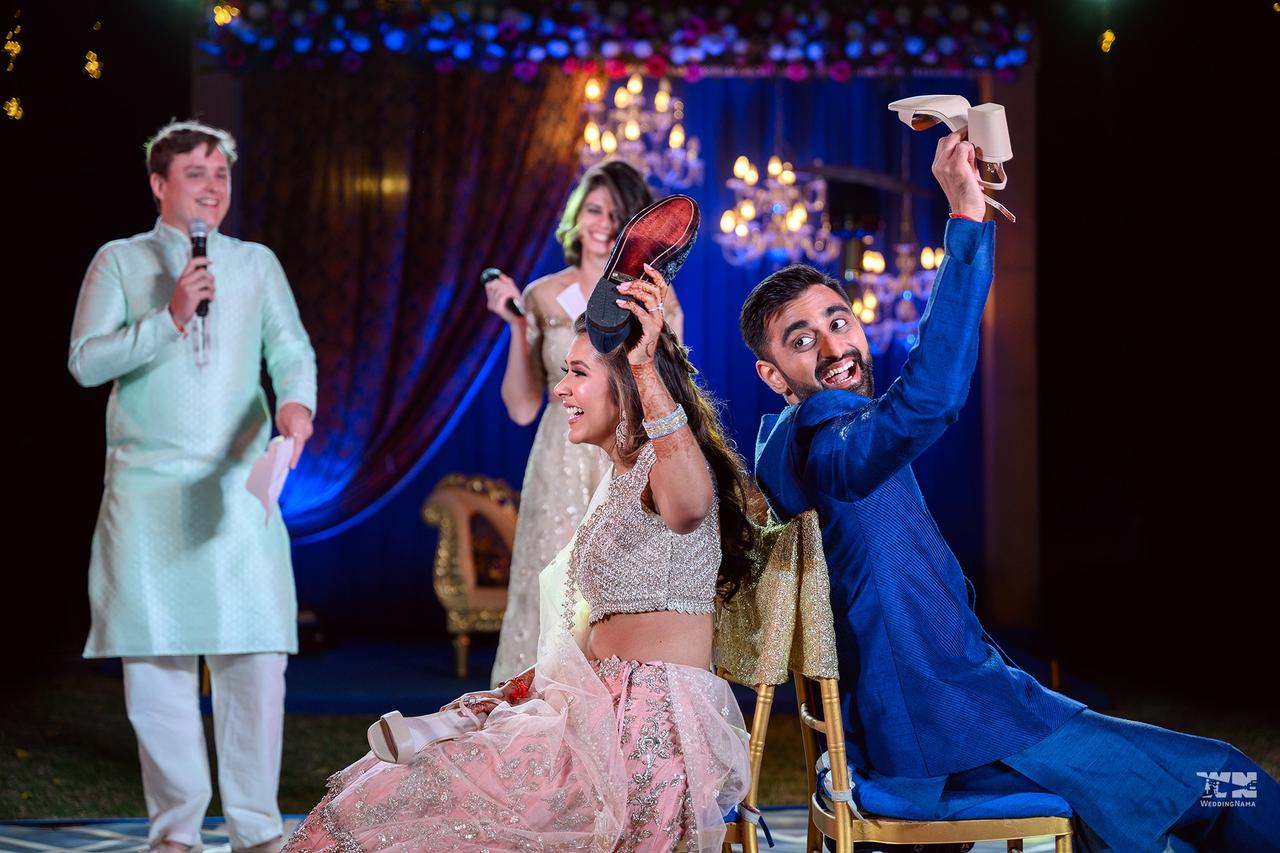 Indian weddings are all things grand and the grandeur is not just a day of celebration but an array of pre-wedding ceremonies too that lead right up to the D-day. Recalling the account of her wedding celebrations, Priyanka says, "Our Welcome Cocktail party took place at Baro Masi Rooftop bar. The unparalleled views from here of Lake Pichola and Udaipur's 'Old Town' are absolutely stunning and it is for this reason that this event was one of the most memorable for our guests, many of whom were travelling to India for the first time."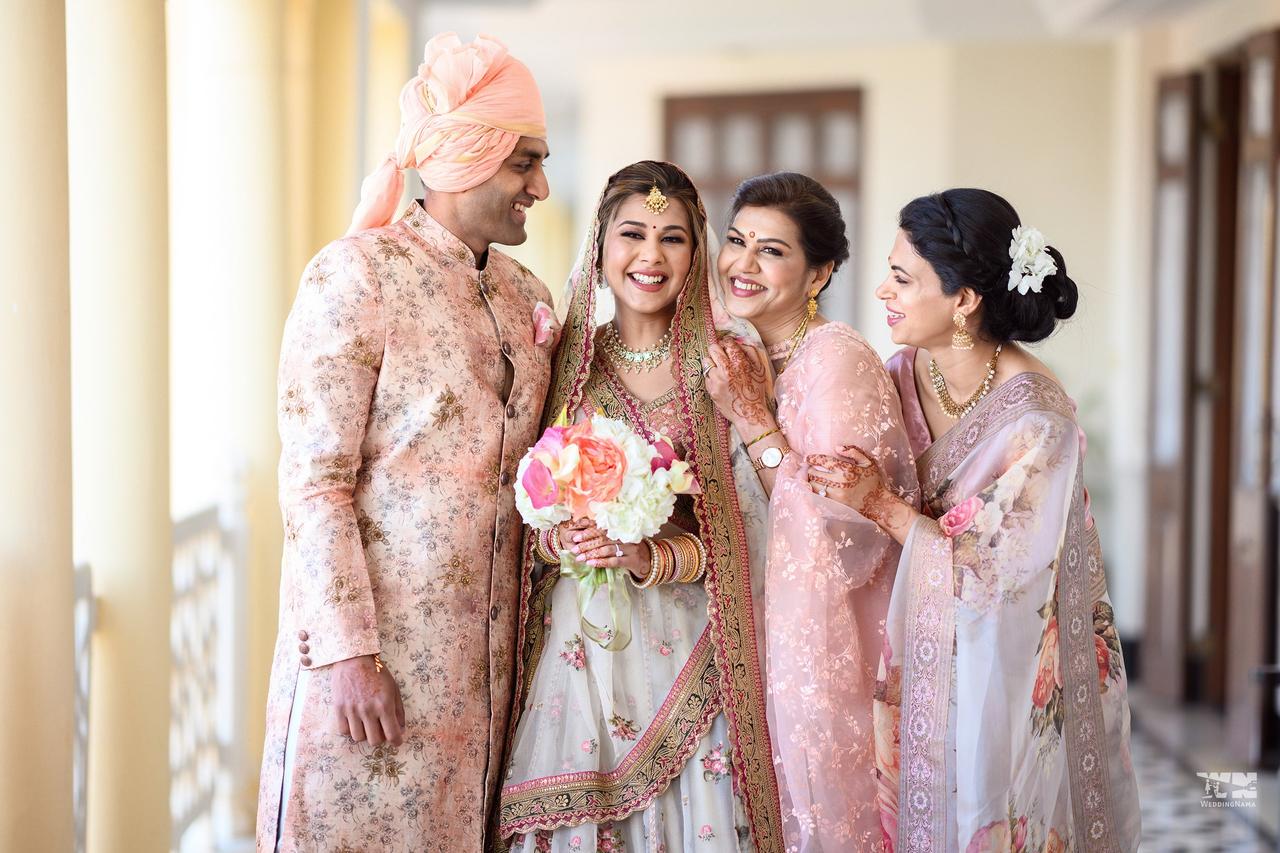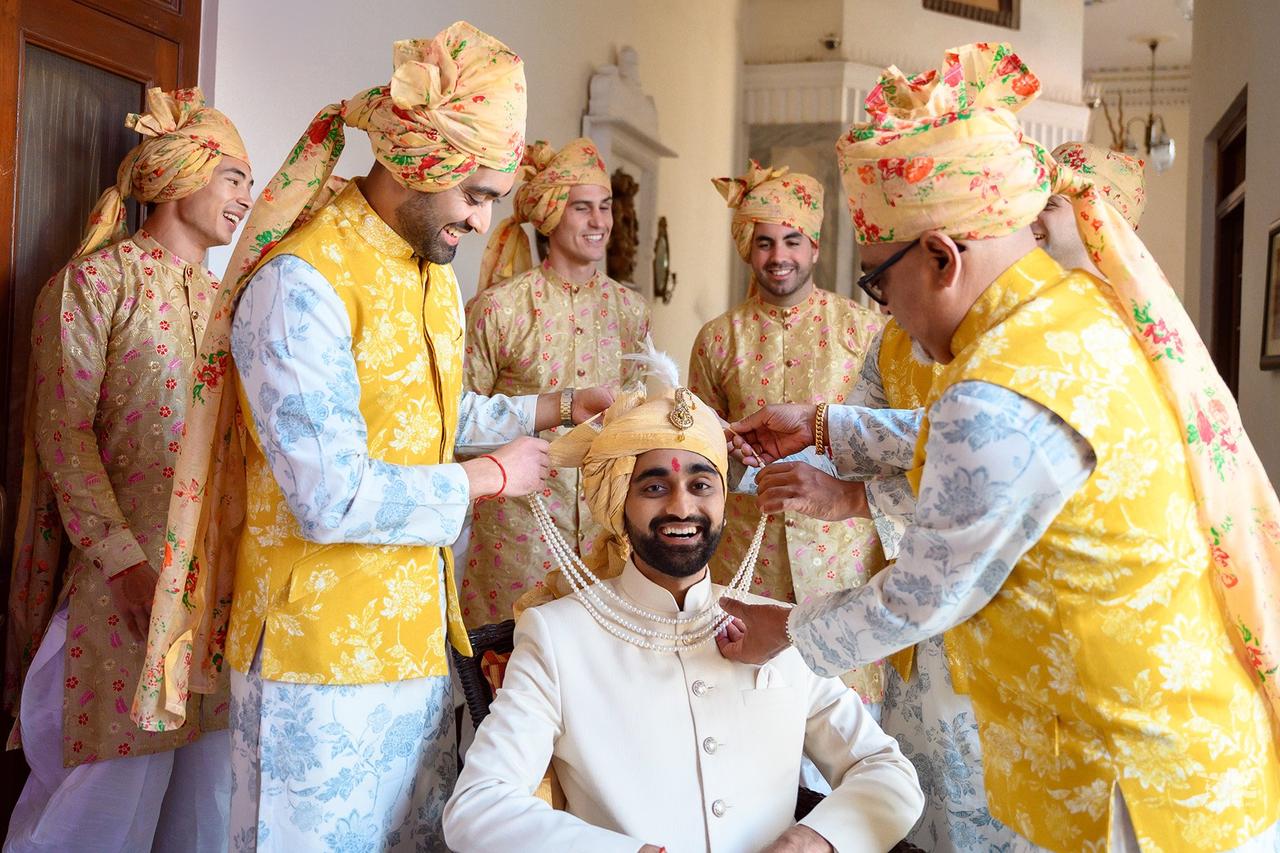 She continues, "Mishaal and I had always envisioned a simple wedding in terms of decor and event flow. We wanted the events to be tasteful and the focus to be on a celebration for our nearest and dearest to have a great time. It was extremely important to us that our guests had an amazing and unforgettable experience."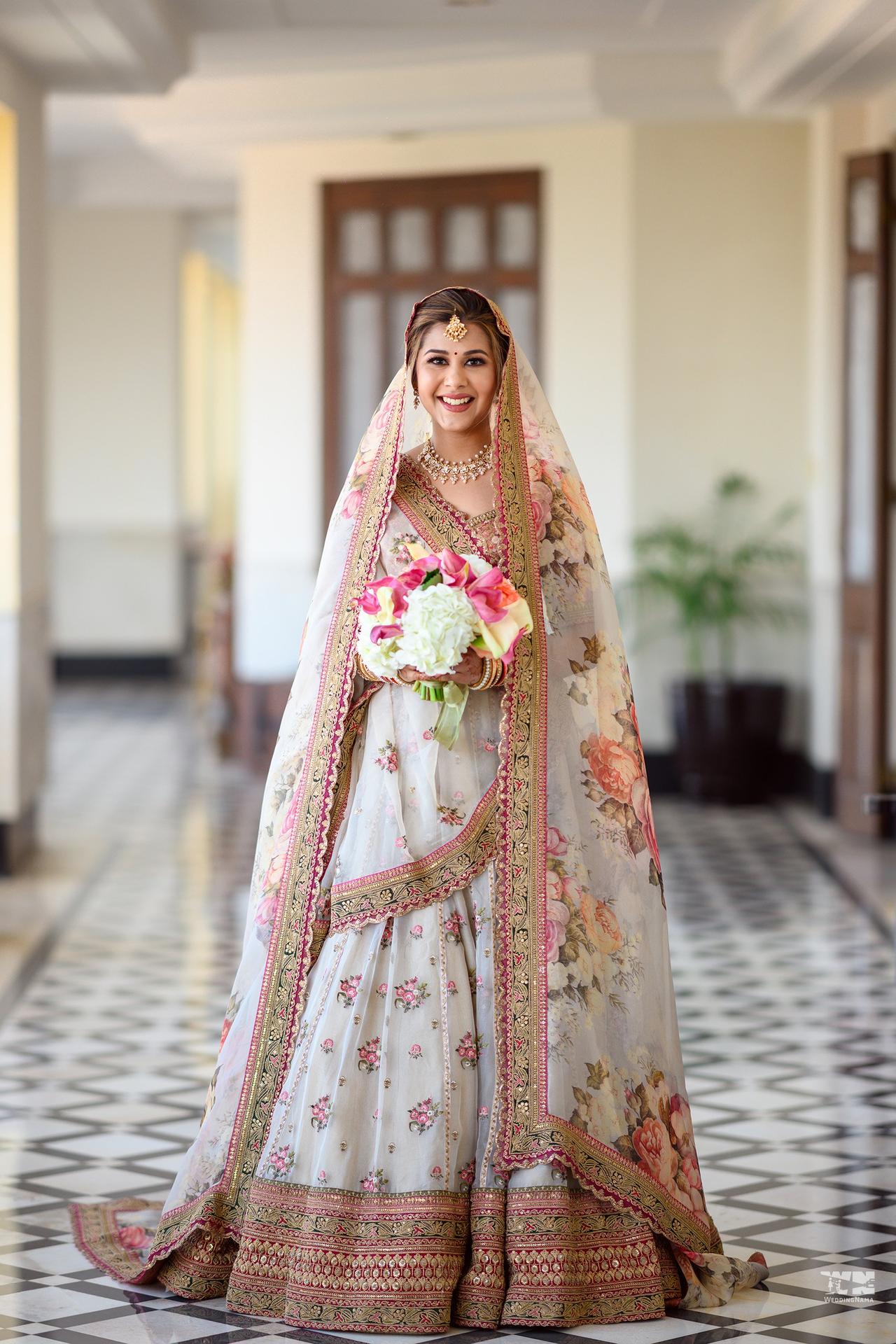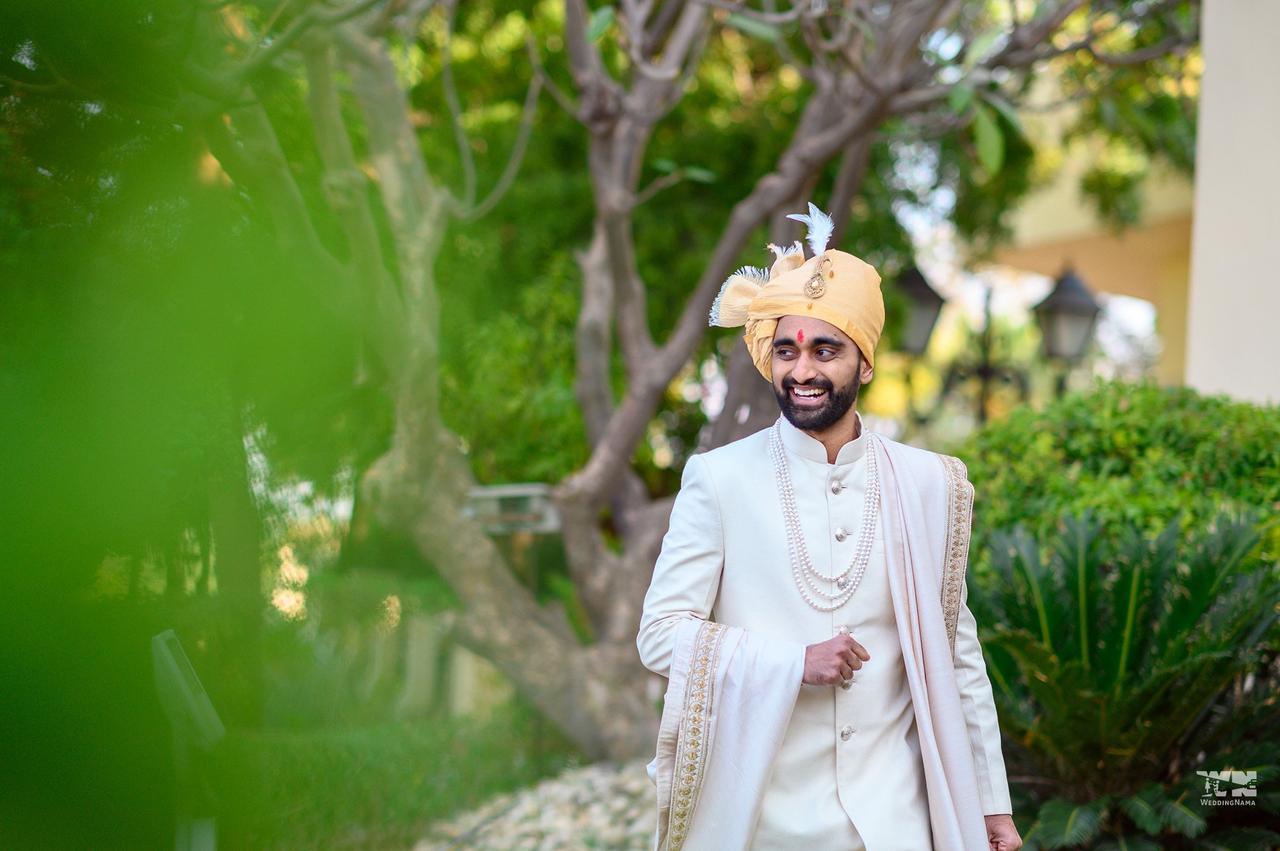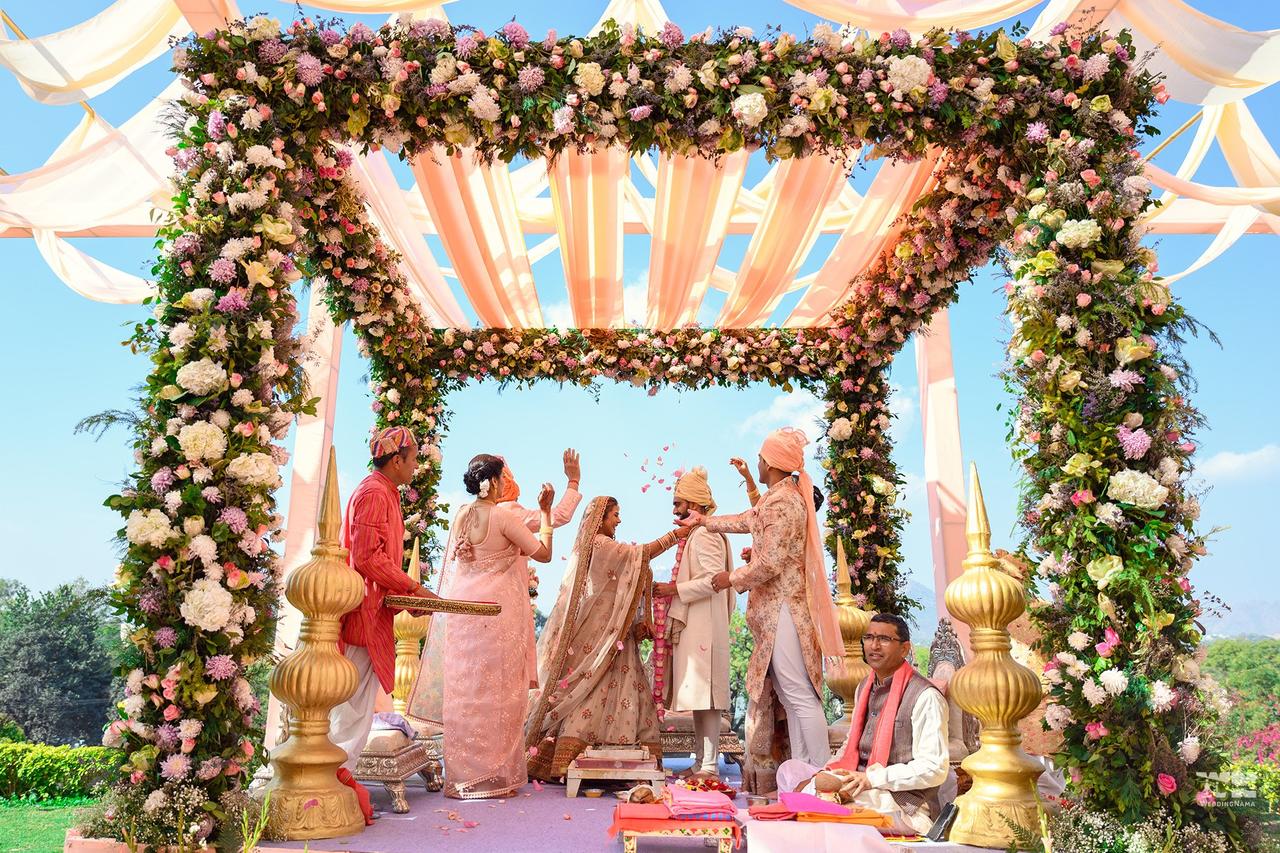 The photography team of WeddingNama had the difficult task of editing our photos and videos whilst in lockdown at home due to COVID-19. Nonetheless, they did not let this impact their quality of work!
Note: All images have been sourced by WeddingNama.
The wedding of Priyanka and Mishaal is an inspiration and if you are planning to host your dream wedding soon, get in touch with the ace professionals on our WeddingWire India app and #KaroShaadiKiTaiyari online!
The Dream Team
Photographer: WeddingNama

Priyanka's Make-up: Jasmeet Kapany

Priyanka Hair: Gaurav Chawla

Mishaal Hair/ Styling: Pankaj at Stylo Salon, Udaipur

Groom's Outfits: MJ Bale (Welcome Cocktail Party), Shyamal & Bhumika (Sangeet), Sabyasachi (Wedding)
Groom's Shoes: Louis Vuitton (Welcome Cocktail Party), Artimen The Shoe Garage (Sangeet), Artimen (Wedding)
Bride's Outfits: Zimmermann (Welcome Cocktail Party), Anushree Reddy (Sangeet), Ekaya Banaras (Sangeet), Sabyasachi (Wedding & Reception)
Bride's Shoes: Aquazzura (Welcome Cocktail Party), Needledust (Haldi), Giuseppe Zanotti (Sangeet), Jimmy Choo (Wedding, Reception)
Jewelry: Cerrone Jewellers, Tanishq, Amrapali, Jaipur Gems, Anita Dongre
Accessories: Louis Vuitton

Event Management/ Sangeet Decor: The Event Affairs

Wedding/ Reception Decor: Devika Nairan & Company

Invitation/ Stationary: The Murphy Studio

Engagement Ring & Wedding Rings: Cerrone Jewellers (Australia)