Airbrush Vs Traditional Makeup: What To Pick For Your Bridal Look
If you are confused about what type of bridal makeup technique to go for, here is an airbrush vs traditional makeup article, read it to understand both the techniques and then decide!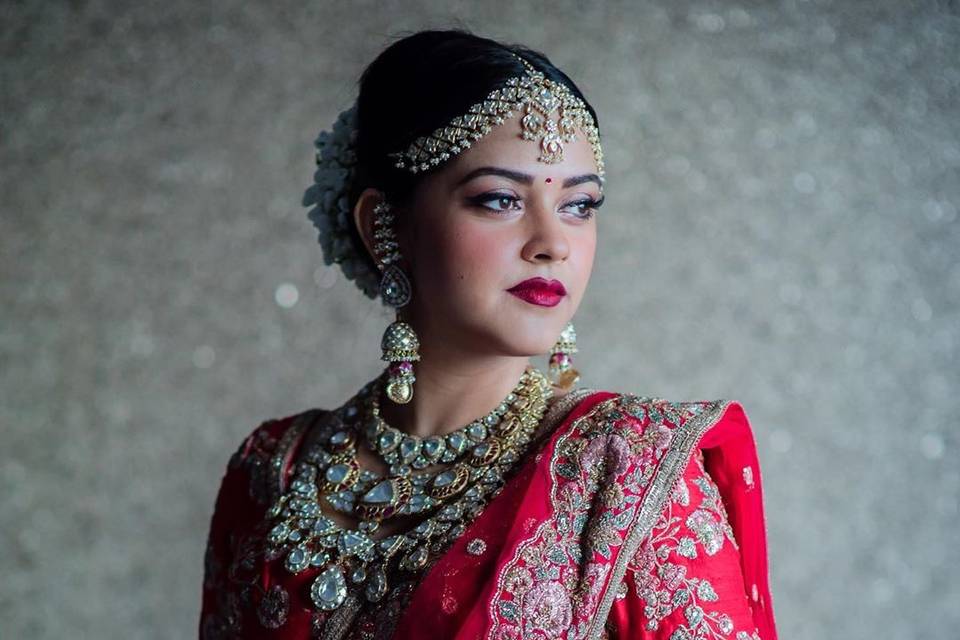 When it comes to your wedding, a lot of decisions have to be made. One such decision is what type of makeup you should go for on your wedding day. Both the techniques are quite different from each other and both have some pros and cons to them.
There are a lot of myths attached to both so today we are going to talk about the process involved in both, what skin types should go for what and what are the advantages and disadvantages of both. After reading this, you will be well versed with them and can opt for the one that works for you. It is time to deep dive into the world of makeup and get to know who wins the war of airbrush vs traditional makeup!
What is airbrush makeup?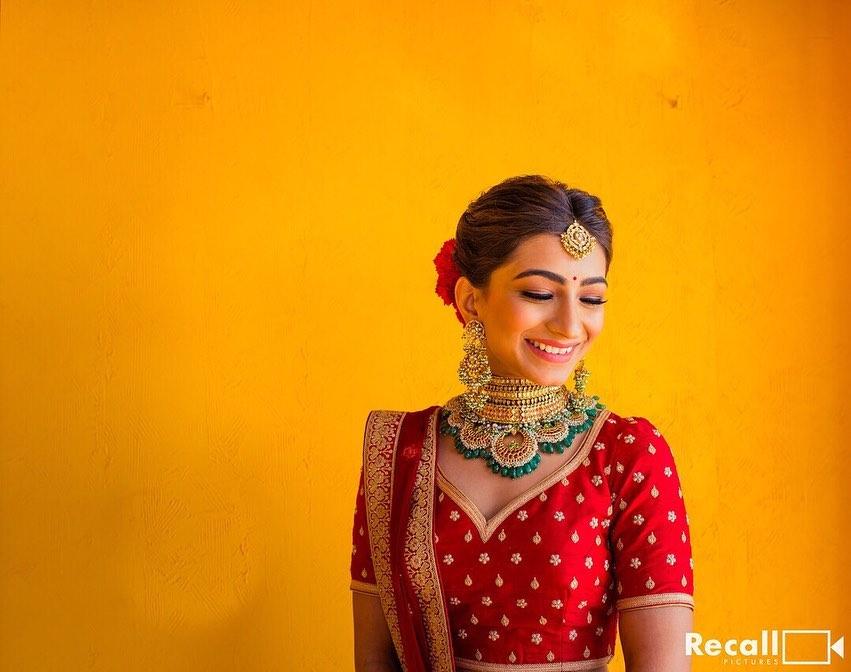 Airbrush makeup is a makeup technique where a machine is used to spray the makeup on your skin. This modern technique is cutting edge but only the experts can perform it. The electronic airbrush sprays a liquid foundation mixed with air to give your face a flawless makeup.
The first step is that you have to mix many foundations to find the perfect match for your skin. The foundation is either water or silicone based as it has to be smooth to pass through the gun.
If you cannot decide the winner between airbrush vs traditional makeup, maybe some advantages and disadvantages will help your decision easier.
Advantages
It gives your face a flawless look, which is perfect for your wedding pictures.
Your face has a very thin layer of makeup products.
Not only the foundation, you can apply highlighter, bronzer and other products through the gun.
Because of the thin layer of makeup, it is easier for your skin to breathe.
It takes a lot less time than regular makeup, so in the war of time between airbrush vs traditional makeup, the former wins!
It hides all the acne and spots despite being a thin formula.
Disadvantages
It is a lot more expensive than regular makeup.
A novice artist will not be able to do airbrush makeup, you need an expert.
A huge myth attached to airbrush makeup is that it works on every skin type and hides all the imperfections, which is not true.
If you skin has breakouts, airbrush makeup will not change the unevenness and texture of your skin.
Traditional makeup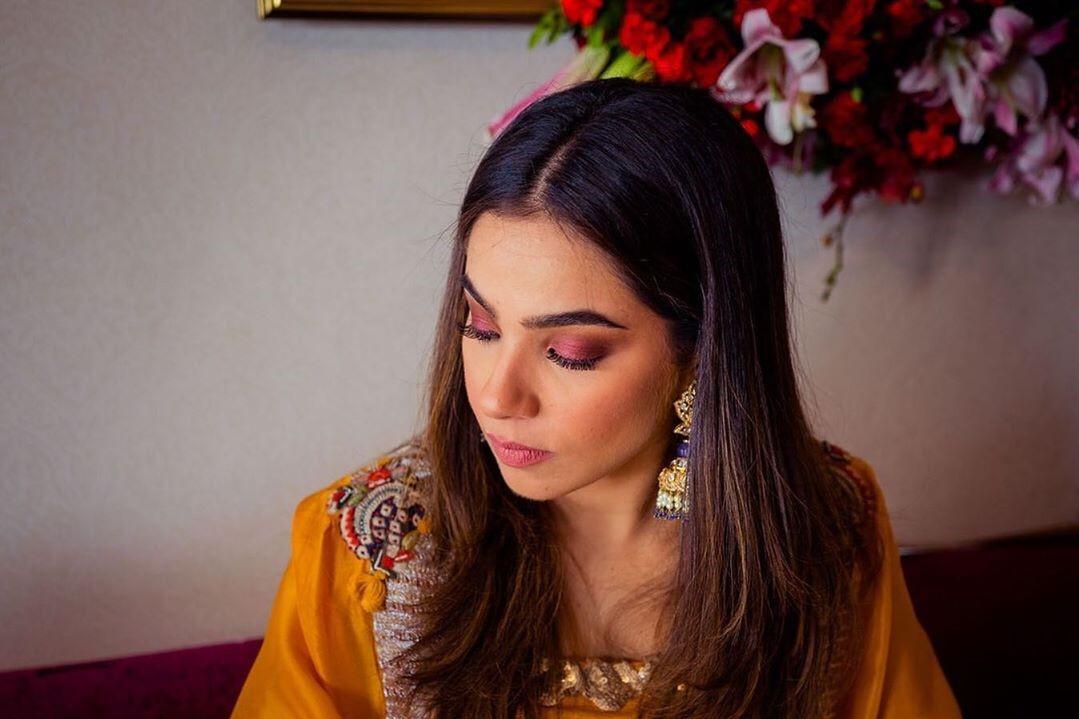 Traditional makeup is done using brushes, sponges, beauty blenders and spoolie's. Every makeup artist applies regular makeup every day. The artist has more control over the brushes and sponges and prefers it to airbrush makeup.
There are a lot more makeup choices for the brides. You can go for matte, creamy or liquid. The base is less runny in consistency and the secret lies in the amount of product used and the strokes of the brush. Often times, if you use too much product, the end result is cakey and the base can break easily, which is a minus point for regular makeup in this decision between airbrush vs traditional makeup.
Advantages
Unlike airbrush makeup, you have the option of retouching afterwards with your own products.
You can easily find the perfect colour for your skin without mixing foundations.
It is inexpensive than airbrush makeup, by a lot! That means that in airbrush vs traditional makeup, this point goes to regular makeup.
Disadvantages
You have to sit on a hot seat for hours at an end. To apply regular makeup perfectly, you need patience.
If not blended properly, the brush strokes can leave imprints.
The applicator tools need to be washed and cleaned every 15 days.
How to choose between the two?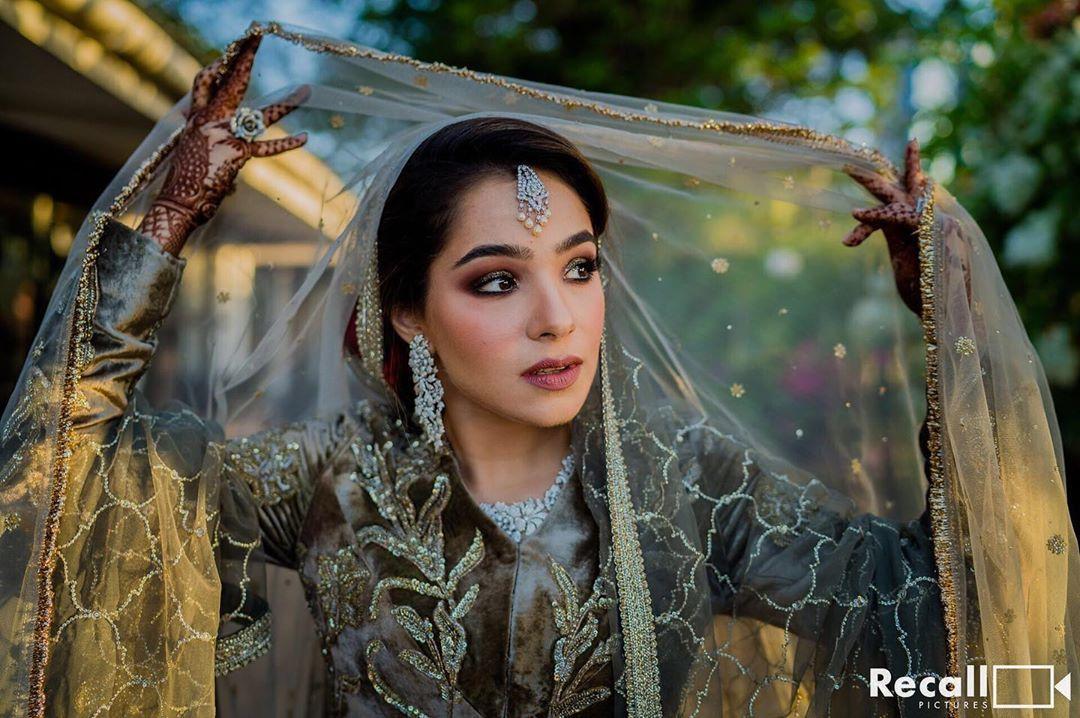 Now you know everything there is to know about both the techniques, it is time to pick one in this battle of airbrush vs traditional makeup. Before choosing we think it is important that you get makeup trials in both the techniques. After that, we are sure you will have a clear idea about what type of makeup you want for your wedding. Both of them have their own pros and cons; you have to choose what feels the beat on your skin.
If you are facing problem choosing a makeup artist, here is a list of Delhi based artists who can even travel to make you look perfect on your wedding day.
We hope you know your winner in this battle of airbrush vs traditional makeup. There is no right or wrong answer to this. The winner is different for every person and their skin type. Tell us your winner for this airbrush vs traditional makeup in the comments section below!
Get in touch with a makeup salon near you!