Airbrush Bridal Makeup: Why Opt For It For Your Bridal Look
Confused about your bridal makeup? Read further to know why airbrush Bridal Makeup is perfect for your wedding.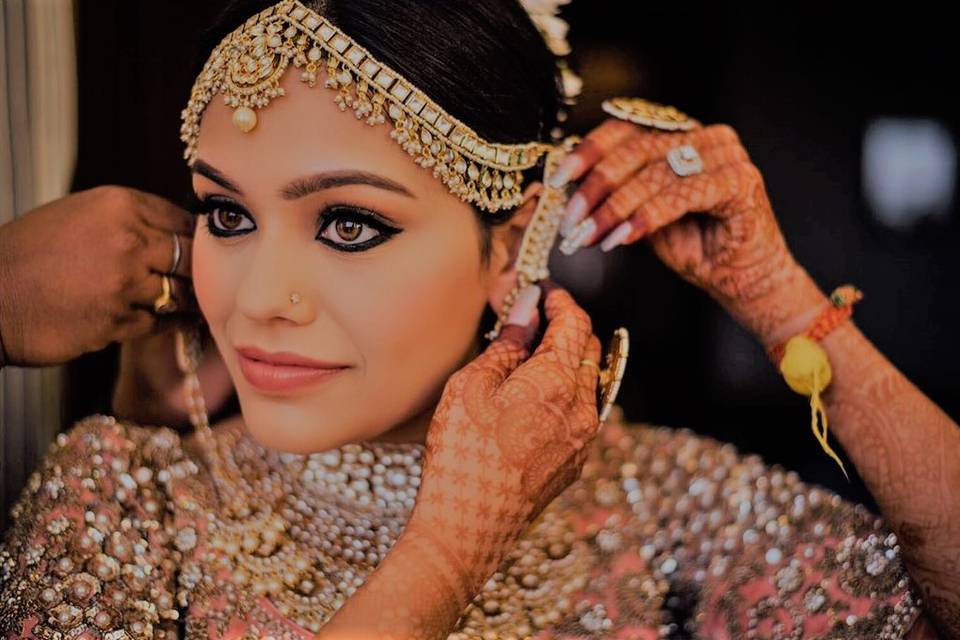 The Egyptians invented makeup when Cleopatra first used the lipstick, which was made out of ground carmine beetles and berries to add colour tints to the lips. Ever since then, makeup and its application techniques have evolved, from the traditional makeup came HD makeup, which then led the way for airbrush makeup.
It is every bride's dream to get dolled-up by her favourite makeup artist on the day of her wedding. If you are about to get married, opt for airbrush bridal makeup. Airbrush makeup is the perfect type of makeup as you are the bride to be and your wedding pictures must turn out perfect. Let us tell you why airbrush bridal makeup is a wise choice for your wedding day.
What is Airbrush makeup?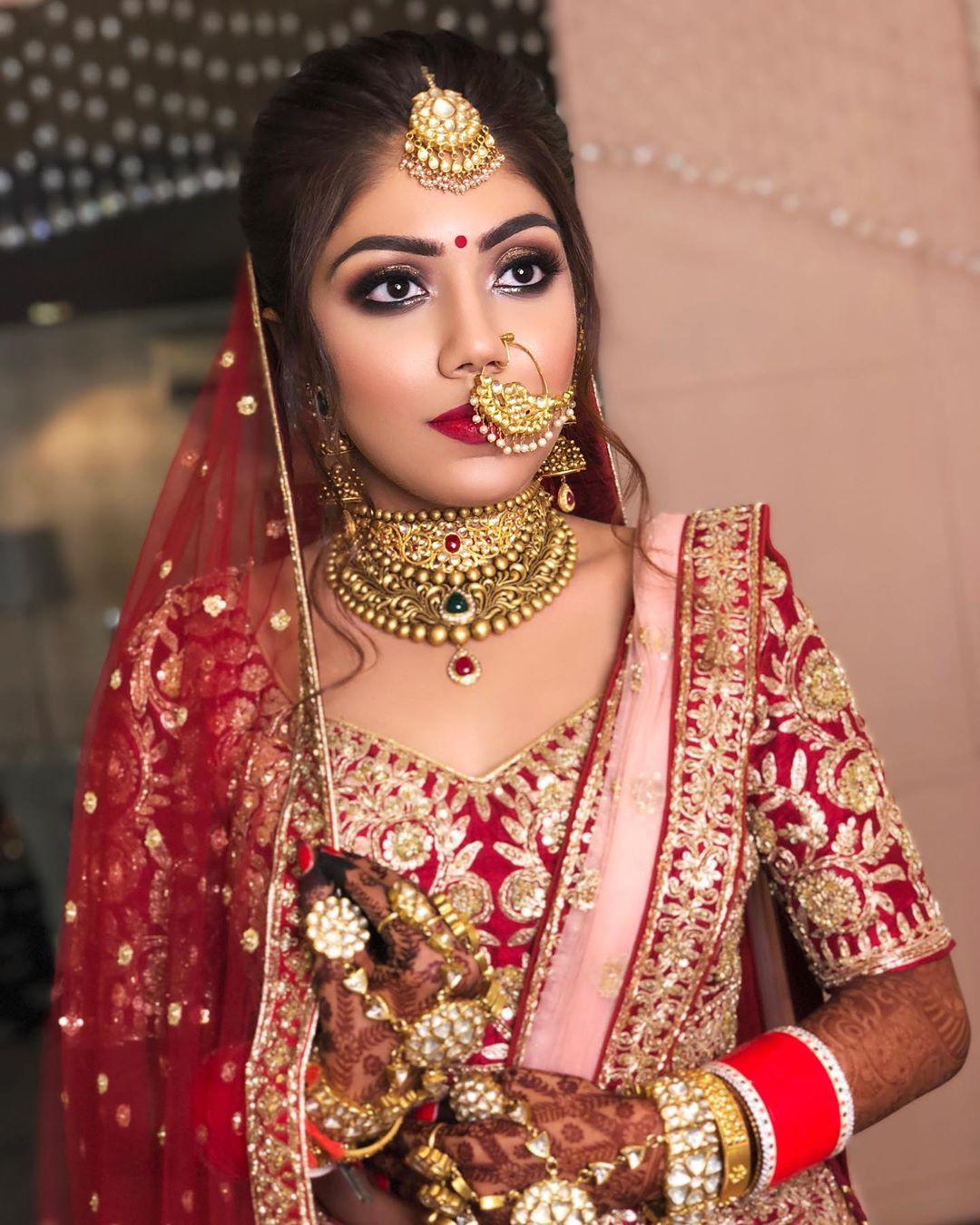 Airbrush Makeup is one of the many modern make-up doing techniques that are trending. Unlike other techniques where one uses brushes, sponges and fingers, here, the make-up is sprayed on the face with the help of an air gun machine. The air gun has compressed air which helps it spray a fine layer of foundation.
This makeup technique provides the most natural finish visible to the naked eye or the digital screen! It is comparatively more expensive when compared with the traditional makeup style. The foundation used generally has a runny formula and feels super light on the face. The device allows you to set the air pressure at different intensities and can help you create various finishes such as matte or sheer, light or heavy.
Makeup artists create exquisite bridal looks by performing all steps such as contouring, highlighting and shading ( these steps are similar to traditional makeup) with the help of the airbrush machines.
This is usually less time consuming but requires some extra makeup skills and knowledge. Only an expert who has all the knowledge about this technique can carry out airbrush bridal makeup.
Famous Airbrush makeup brands and their formulas: what to keep in mind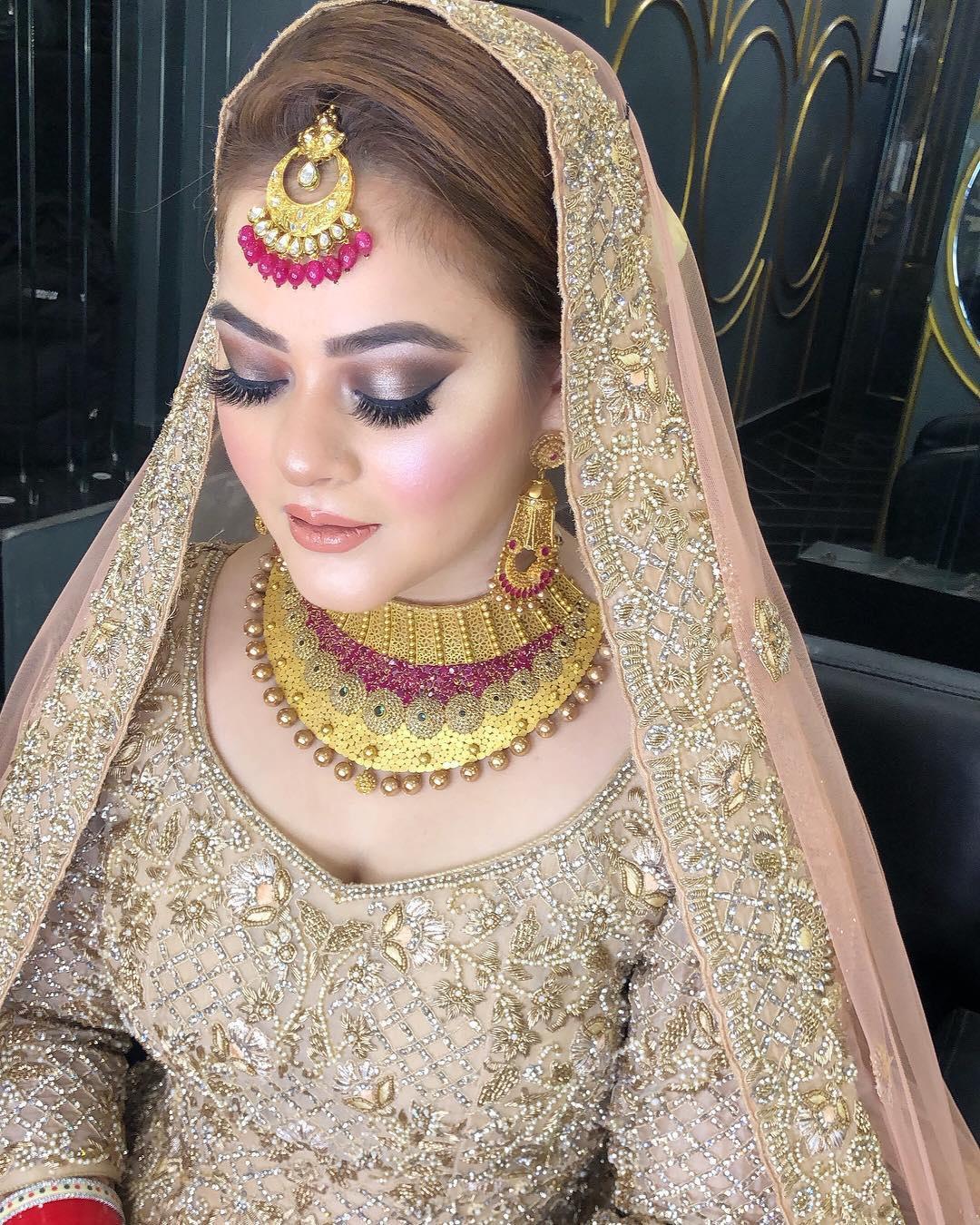 The first step for airbrush bridal makeup is to pick-up a formula according to your skin type. If you have oily skin, then a water-based foundation is perfect for you. If you have dry skin, go for silicone-based products for high durability.
Silicone-based formulas can be perfect for your wedding day or for humid locations. If you have any tattoos, then you must use white-alcohol based foundations.
For water-based formulas, brands like Dinair, Luminess and Belletto are the best. The only brand that offers a Silicone-based formula is Temptu. Silicone-based foundations do not crack while water-based foundations do, so that is a downside you must keep in mind. Also, silicon formulas last much longer!
Also remember that water-based gives a matte finish and a doll-like look, while silicone results in the real-skin finish.
Looking for a picture-perfect effect? Choose Airbrush Bridal Makeup.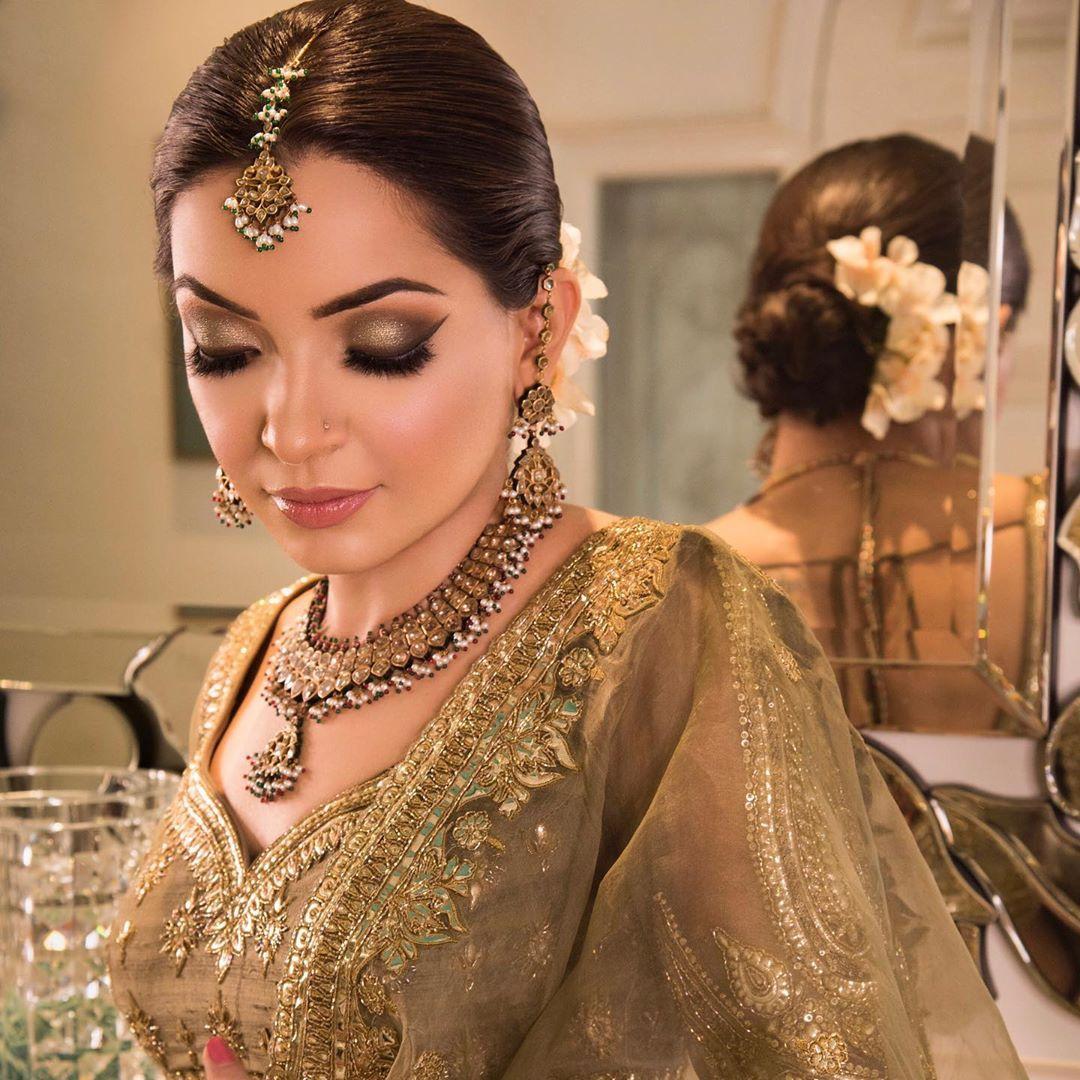 In this digital era, we all are striving for perfect pictures. Airbrush bridal makeup is the right decision for your wedding day because the thin formula of the foundation looks flawless on the skin. Traditional makeup on your wedding day isn't recommended as the camera picks up the minutest flaws like fine lines, creases, bumps and pits.
However, when you go with airbrush makeup, everything on the skin looks smooth and flawless. It enhances your features and aesthetics better for the camera!
Makeup styles and products used in this technique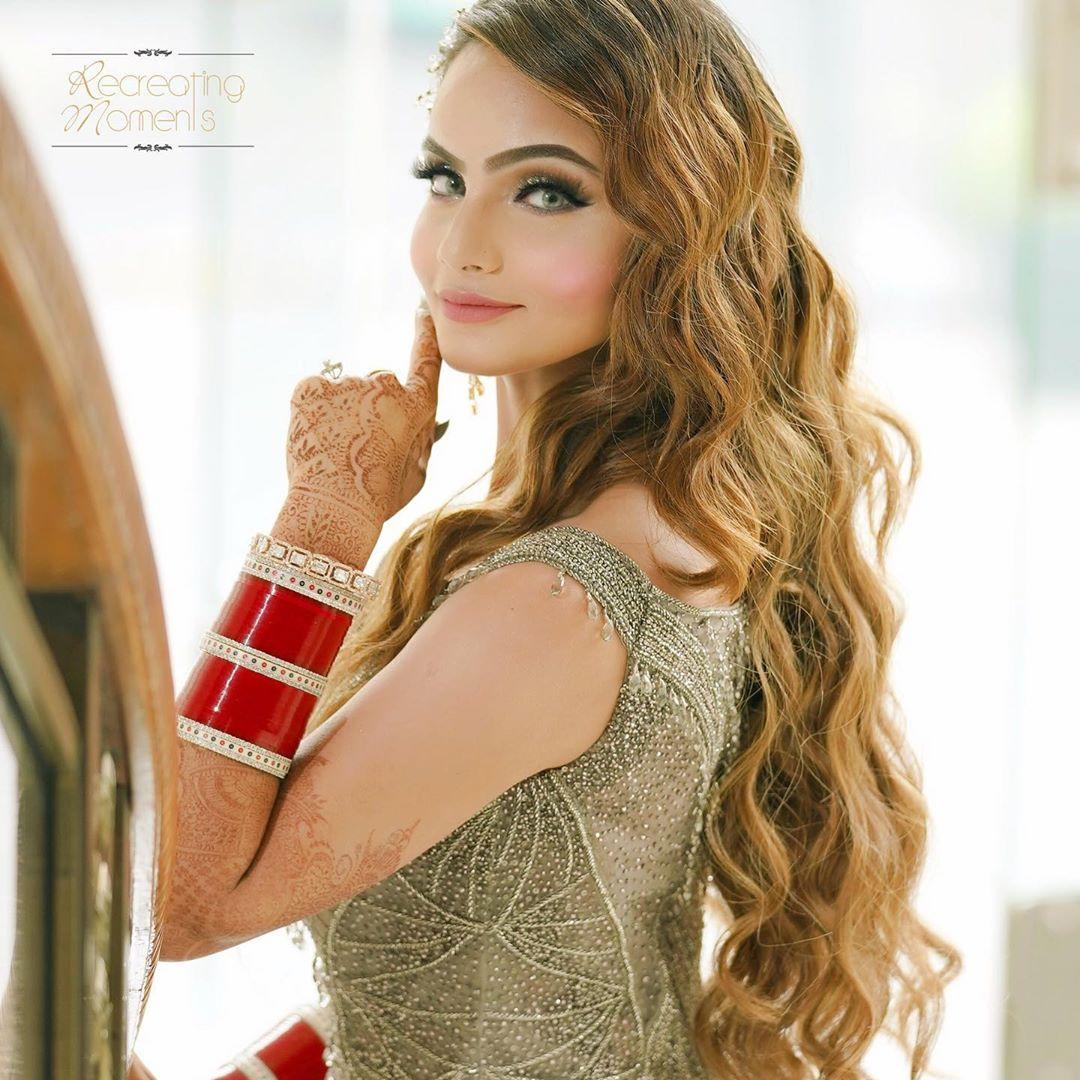 Girls, you must be thinking that Airbrush makeup is only confined to the bases and foundations, but no. You can blush, contour, bronzer, highlight and shimmer. Airbrush products are usually hypo-allergenic in nature and go with all skin types. Airbrush makeup also includes products for lipstick. Fine contouring can be easily done by spraying the product in a generous amount.
The trick is to master the angles and direction of how to move the nozzle. When you put blush, keep in mind that you have to spray from a distance for blended and smooth results and the same goes for applying the highlighter. The blend of all three together for the final makeup look is mesmerising.
Airbrush bridal makeup is usually long-lasting. If you are planning for a destination wedding in a tropical region or a hilly area, go for it because even if the makeup is exposed to rain, snow or tears, the product stays intact.
Makeup Artists and their costs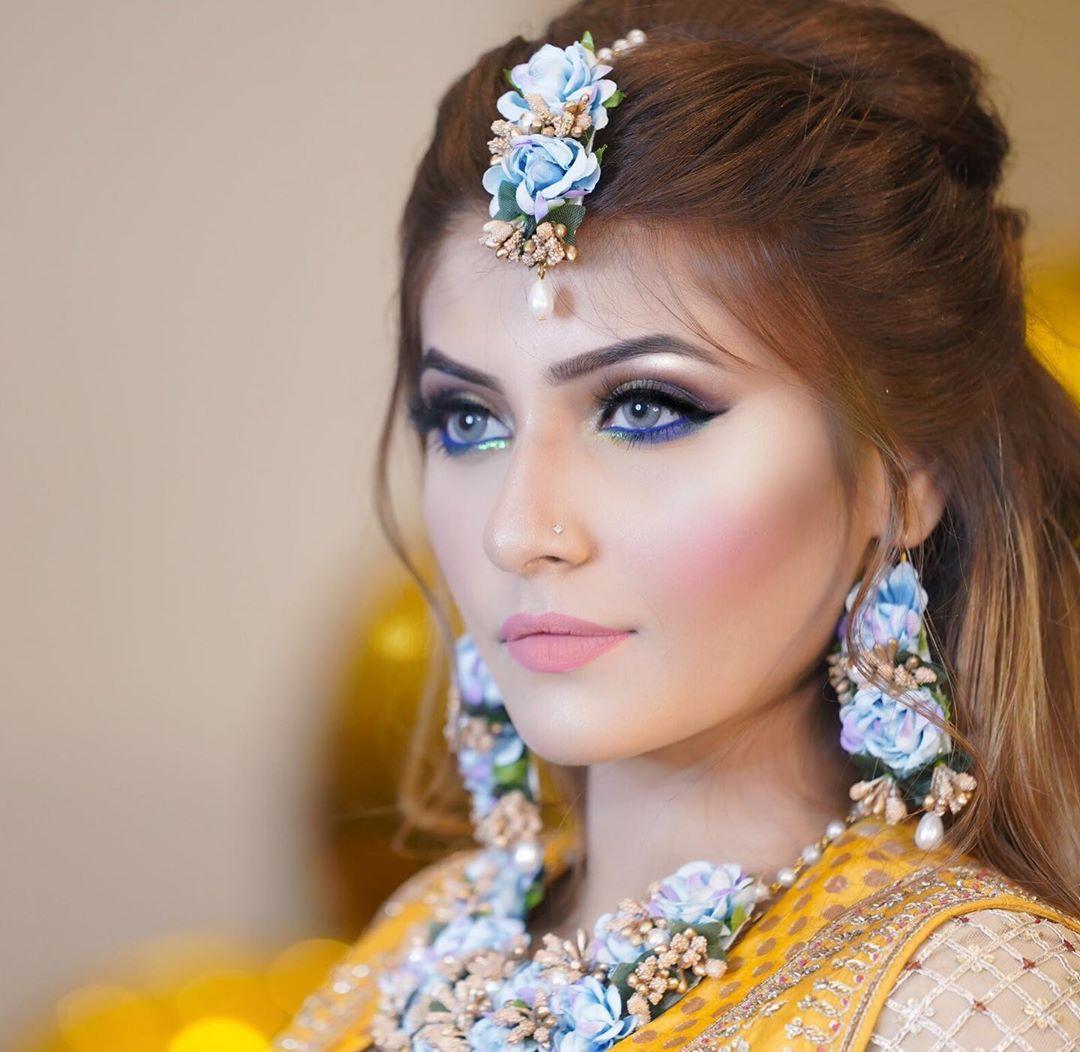 Here are a few Delhi-based makeup artists and the airbrush bridal makeup prices that they usually charge:
KritiDS: ₹15,000 onwards
Meera Bhandari Makeovers: ₹18,000 onwards
Makeovers By Janvi: ₹15,000 onwards
Pooja Khurana Makeovers: ₹30,000 onwards
Makeup By Ankur Sethi: ₹20,000 onwards
Makeup and Beyond by Apurva: ₹14,000 onwards
Guneet Virdi: ₹40,000 onwards
Face Stories by Leena Bhushan: ₹30,000 onwards
Coverage and cover-ups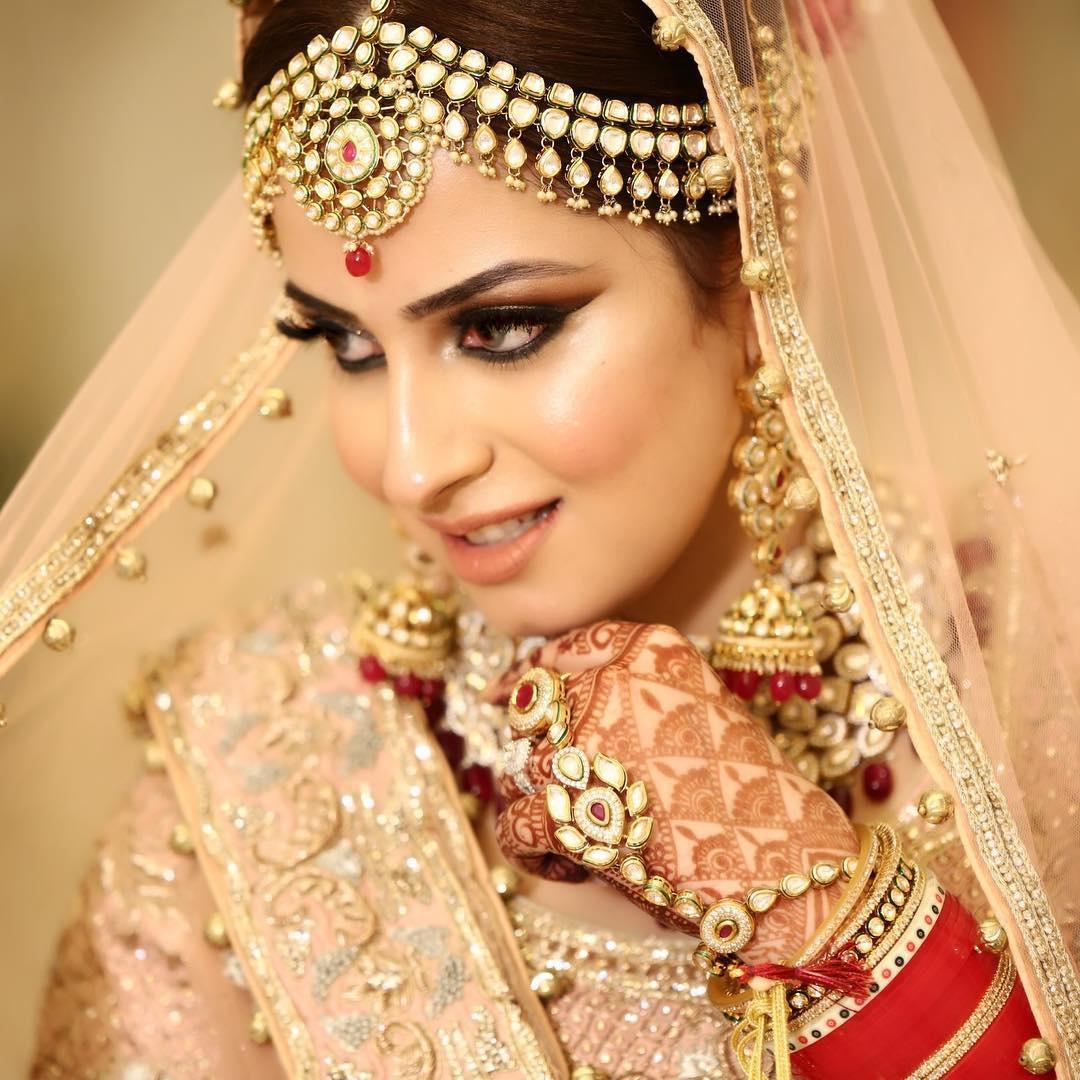 Airbrush makeup feels very light on the skin because the formula of the product weighs light in comparison with the regular foundations used in traditional makeup. On the day of your wedding, you are already wearing heavy clothes and accessories. To feel light on the skin, get airbrush makeup on. It is usually sheer and gives a semi-coverage but makes the skin look healthy with a natural glow.
Do not worry if you have acne or pits as airbrush bridal makeup is the solution for damaged skin too. It fills up all the pits easily. Additionally, if your skin is pigmented or you have freckles, airbrush makeup can cover it up in a second! If you are a bride who has loose skin, then airbrush is again supposed to be the right technique choice.
Now that you are well versed with everything related to airbrush bridal makeup, you need to book your favourite makeup artist. Also, before you finalise, do take a trial session before and see how the product sits on your skin. Airbrush is a neat and clean technique of makeup and is a head-up for all brides for their grand day.
Check out these makeup artists near you!