10th Wedding Anniversary Wishes Samples To Wish The Couple
Completing a decade of marriage is a milestone in itself. Hence, the 10th wedding anniversary wishes have to be extra special as well. Find some unique wishes from all the members of the family here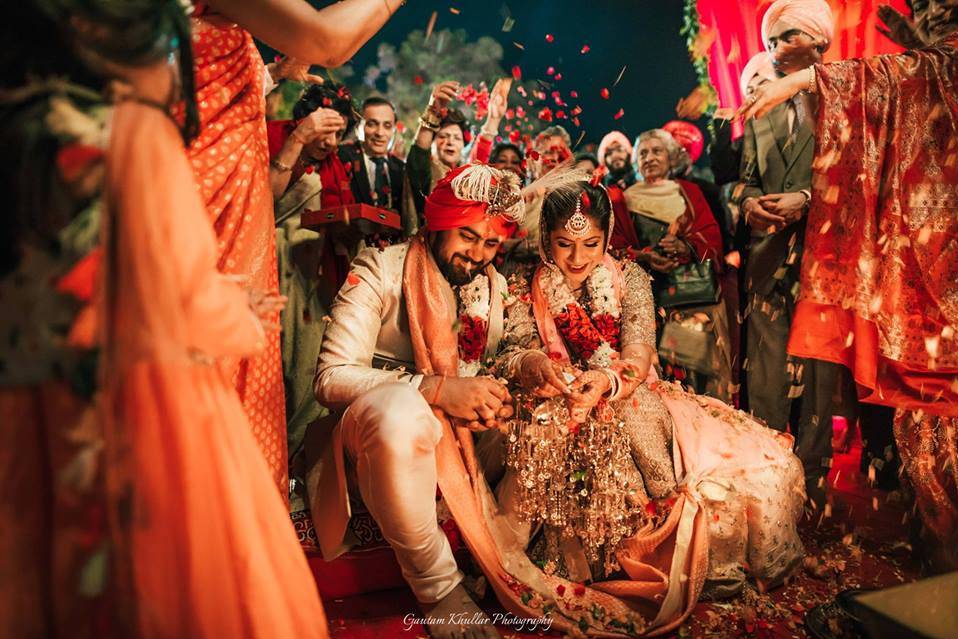 When a couple completes 10 years of being in marital bliss, it means that the celebrations have to be as grand as they were, back in the days, when the two got married. All family members wish to share their happiness and congratulate the couple in the most expressible manner but often run short of words on how to put the greetings right.
So in order to wish the couple with 10th wedding anniversary wishes and make them feel special, we have jotted down some sample greetings on behalf of every family member in the house.
Whether you are the grandparents to the couple or are the youngest member of the family tree, we have got 10th wedding anniversary wishes on behalf of everyone separately. These wishes will surely bring happy tears in the eyes of the couple, creating a memory that will stay with them and you, till eternity.
Wishes From Grandparents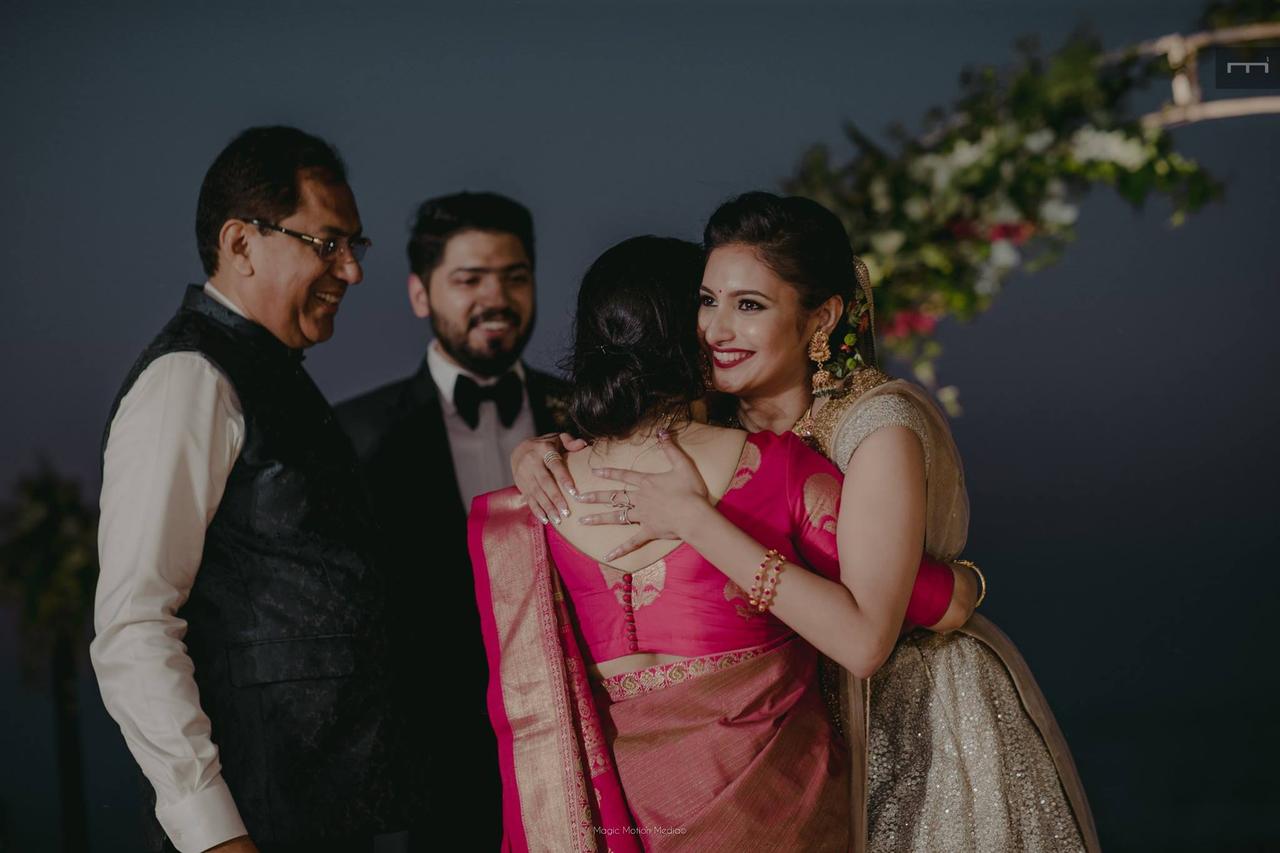 'Our dearest grandchildren! As part of our 10th wedding anniversary wishes to you, we would like to bless you both with immense happiness, prosperity and togetherness for endless decades in the future. We wish that you continue growing together, bonded and grounded, achieving the dreams that you have seen together. Happy 10th wedding anniversary wishes to you both!'
'On this auspicious day, we would like to extend our unconditional love for the two of you. With a message of wisdom and experience that we have shared all these years, we say that you continue supporting and respecting each other like you do every single day. This understanding between you two will lead you towards a peaceful and pleasant life together, forever and ever.'
From the eldest members of the family tree, every couple expects a word of wisdom or a few words of blessings. How to share wisdom and blessings in the right manner? Let us help you out there!
Wishes From Parents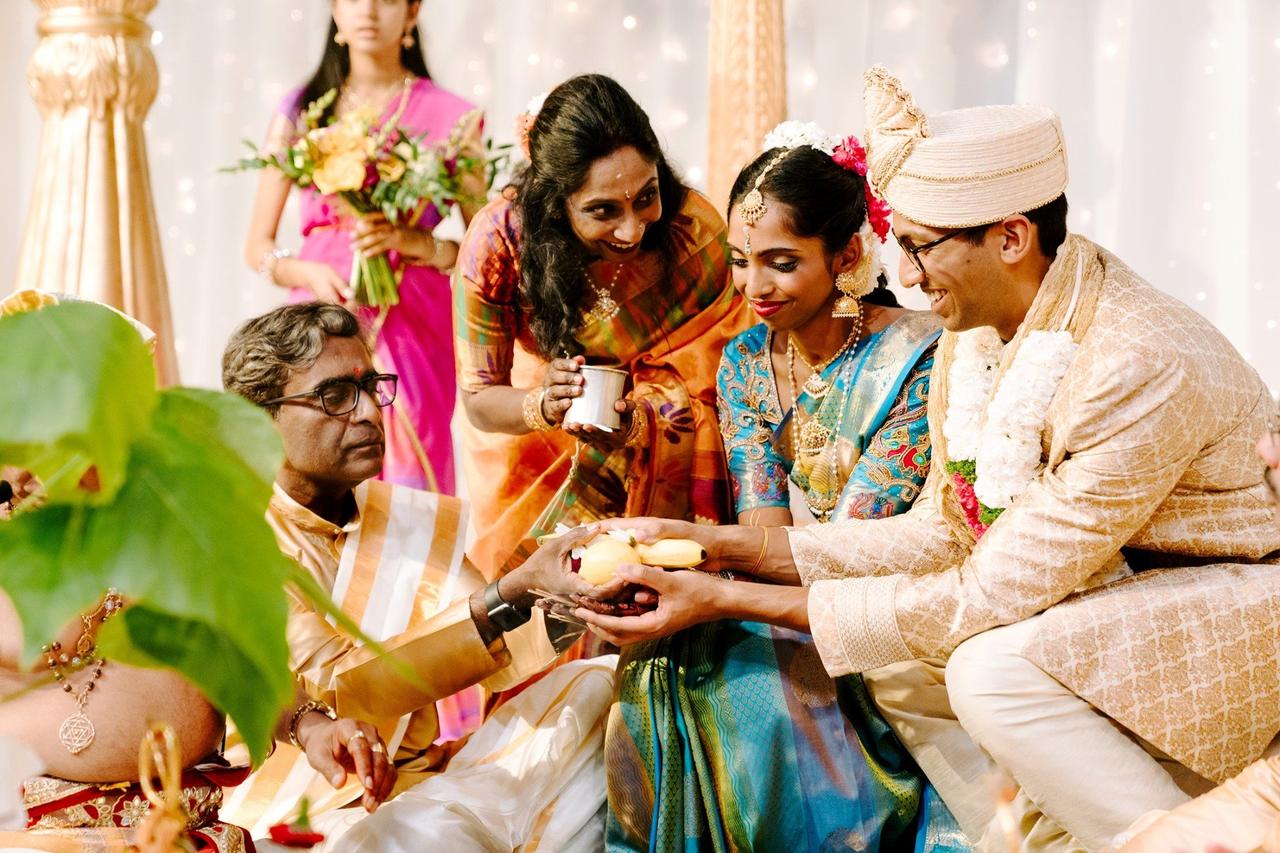 Image Courtesy: Tinted Photography
'Today when we woke up and realised that it is your 10th year of being in marital bliss, we couldn't come to terms with the fact that time flies really fast when you want to hold onto it even more. We still miss you as much as we did the day you left but feel content that you have created your own small world with your husband and are happy and on cloud 9, leading this life. We wish you the best of what God has to offer. Our blessings are always there with you.'
'Today, on your 10th wedding anniversary, we just want to thank you for nurturing this home and converting it into a beautiful family that we always wished to retire into. Seeing you two leading your married life so beautifully, we just wish to relive our younger married days again. We are proud of you two and you make us feel happy and content every single day with all your love and support to us. Happy 10th wedding anniversary wishes to both of our beloved children.'
Parents often get emotional expressing their love for their children. We say let those emotions flow and you express what you feel for the couple in the rawest manner possible.
Wishes From Sister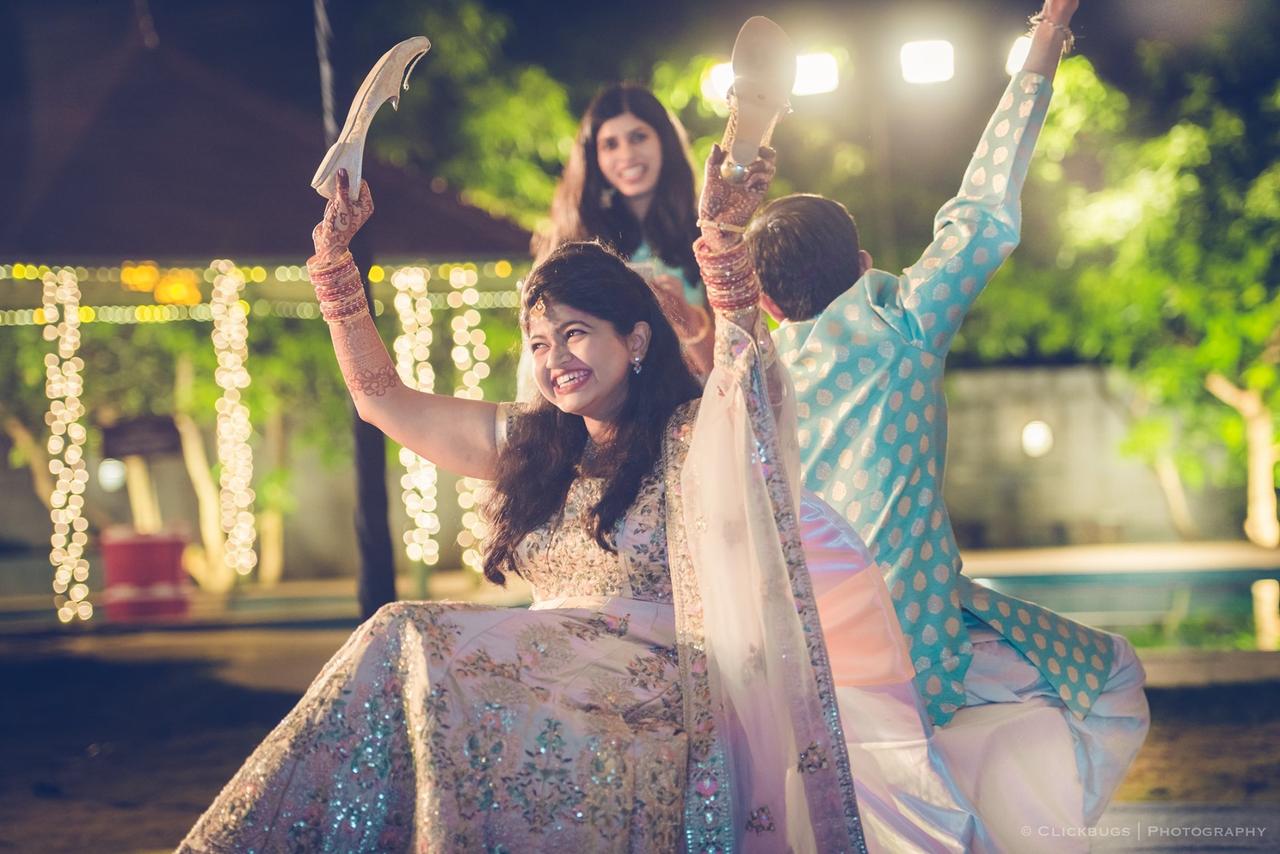 'Thank you, Bhai, for welcoming to this home my best friend, 10 years back on this date. She is not my sister-in-law but my companion and my soul-sister. Her presence has brought life to this house and I never could have imagined that we two will bond so well. Now, not a day passes by when I don't feel like striking a chat with her. Thank you for getting married 10 years back. Happy 10th wedding anniversary wishes to you both!'
'Whenever I am home, I miss you, Didi! I miss being with you, I miss teasing you, I miss sharing things with you and I miss being in your presence. But above this emotion, is my emotion of feeling happy. Happy that you found the man of your dreams. I love you both unconditionally and I simply wish that your love for each other grows every passing decade of life. Happy 10th wedding anniversary wishes to you.'
Sisters are often considered the most naughty participant in wedding celebrations. Keep up with the naughtiness or express your emotions for the couple with these 10th wedding anniversary wishes!
Wishes From Brother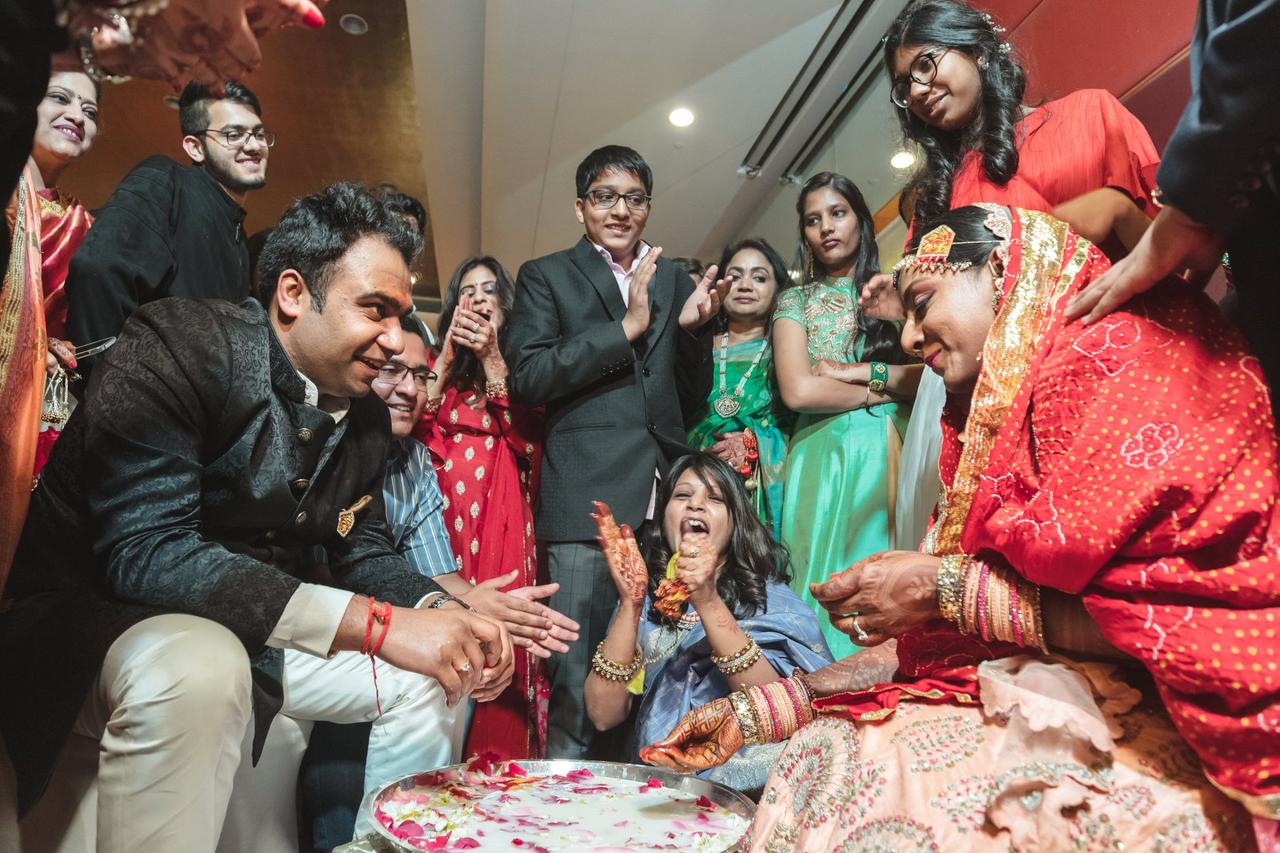 'When you sat in the car and left that day, my heart broke into two pieces. I never imagined that I will get to miss you so much. But that sadness found its closure when I met you two the next time, seeing how happy you were with your Prince Charming. Your smile is all that I want in life and I can say that I approved of your choice a decade back and I am so impressed by my decision even today. Happy togetherness to you two till the ends of time.'
'I am sorry if I have ever been bratty in the house. But today, I just want to say that you two are my idols. I admire the bond that you two share truly and wish that I am able to replicate the same even 50% with my future life-partner, as you two hold together. I love coming back to this place that I proudly call home because you two and our parents fill it up with love and warmth. Happy 10th wedding anniversary wishes to you two.'
The most inexpressive member of the family is considered to be the brother. Let's hush such misconceptions once and for all when you will wish the couple on their 10th anniversary with these wishes.
Wishes From Bridesmaid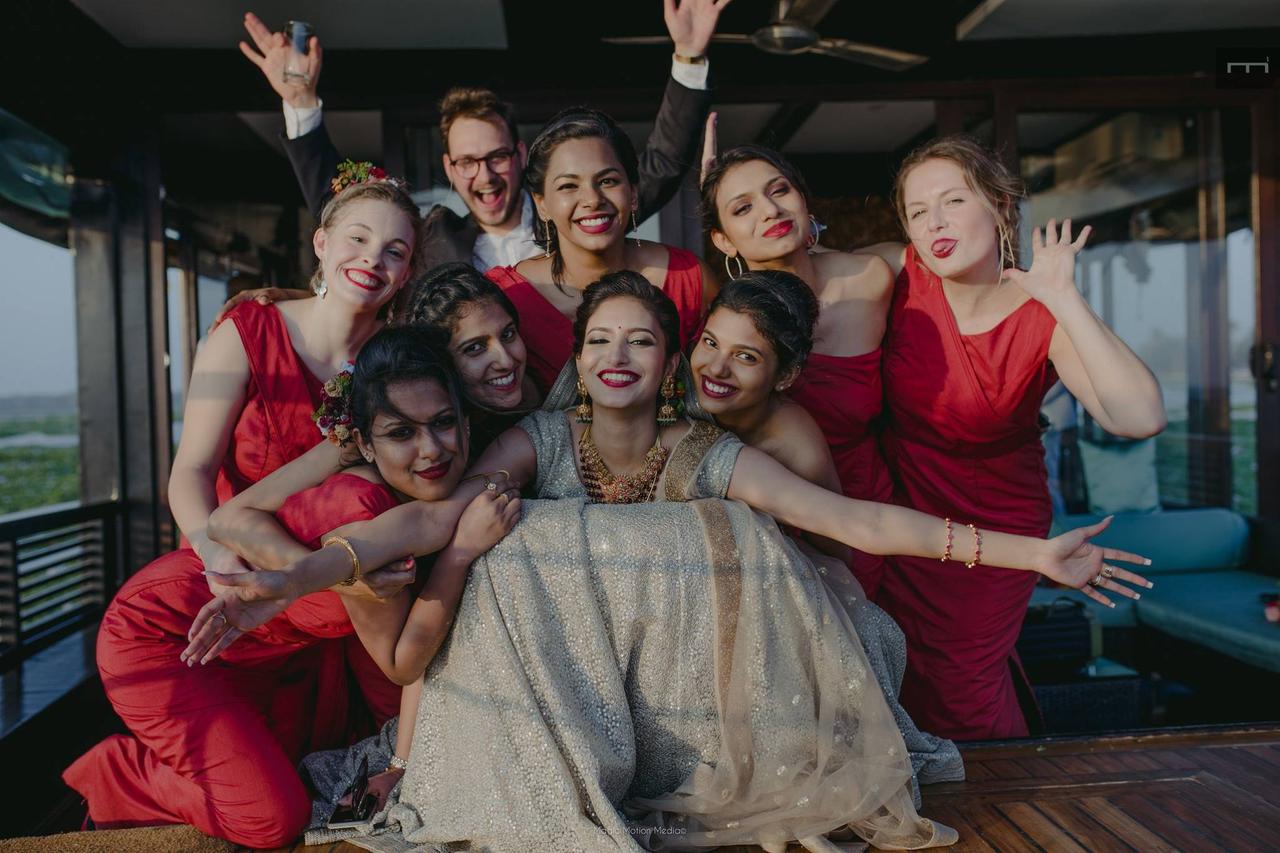 'I still have the bridesmaid dress that you coaxed me into wearing for your wedding party. I know I was annoyed much but today when I look at that dress, it reminds me of the time we had 10 years back on this day. Moreover, I truly feel thankful and emotional, realising how much close to your heart you two held me throughout the celebrations. Thank you for making me feel special. Here's wishing you a memorable day ahead.'
'If I get a chance, I would love to relive the day of your marriage once again. You might be celebrating 10th year of your wedding, but for me, every year, this date reminds me of the time when two beautiful souls united to become soulmates for the rest of their lives. And I had the honour of witnessing it all. Love you both and a very Happy 10 years of being in love with each other.'
Bridesmaids can be those best friends who shrieked the loudest the time when you broke the news of your marriage to them. Here are a few wishes on behalf of the bridesmaid for the lovely couple for their 10th anniversary.
Wishes From Groomsman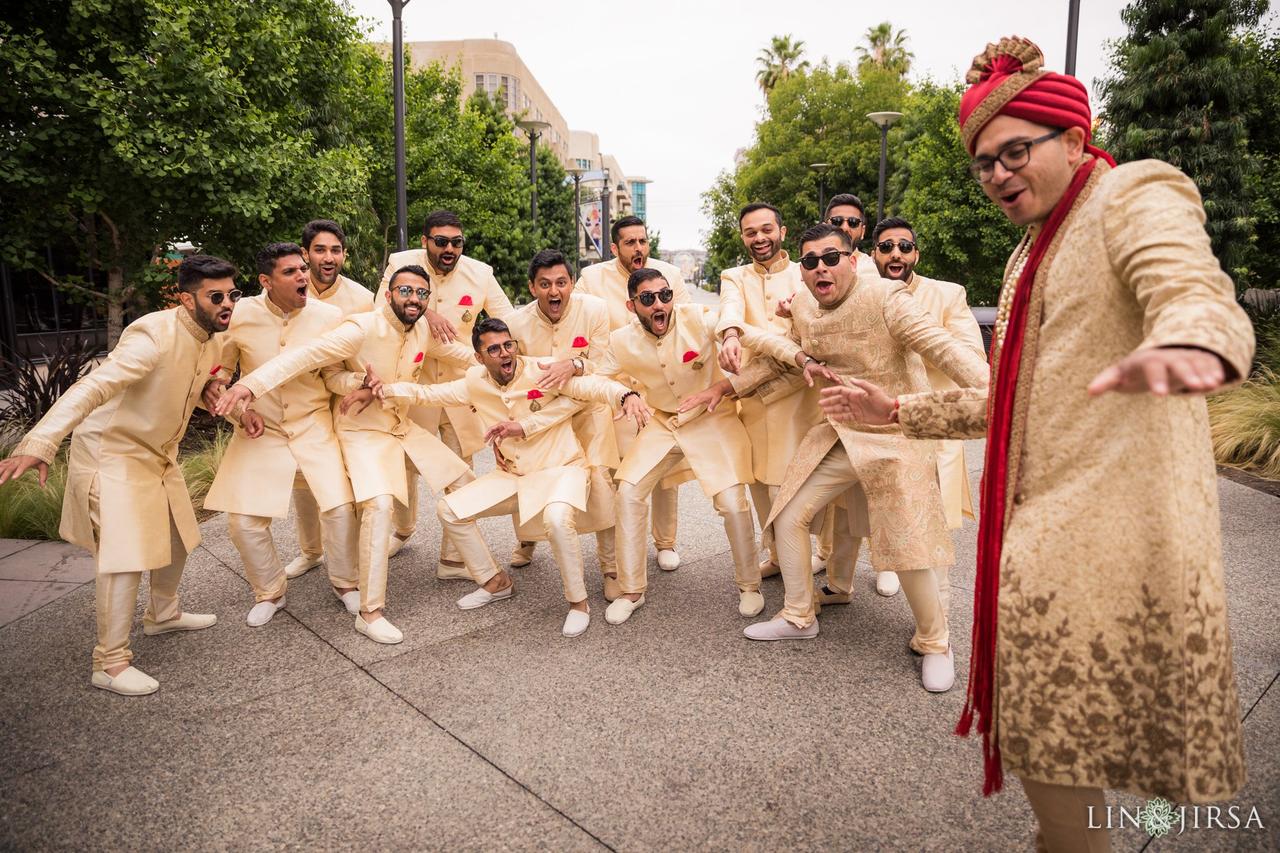 Image Courtesy: Lin & Jirsa
'I told you on the eve of your wedding, that you still have a chance to run away. But you didn't. Now I know why! Because you had met the finest woman in the world and had no plans on continuing with your bachelorette membership with us at all. Congratulations on doing pretty well after becoming an ex-member of our single's group. Raising a virtual toast to you both for completing 10 years of being married to each other.'
'Thank you for getting me and the others an opportunity to get drunk and wasted on the eve of your wedding and still trusting us that we will make it to your wedding just in time for the rings exchange ceremony. Your marriage was the time when beautiful memories were made. Cherishing those memories 10 years down the line, here is wishing you both best of both worlds for life.'
Groomsmen are those party people, who bring naughtiness and different flavours to the wedding celebrations. You can get saucy with your 10th wedding anniversary wishes for the couple, or you can get emotional and express what you never could for your dearest friends, all these years.
Wishes From Uncle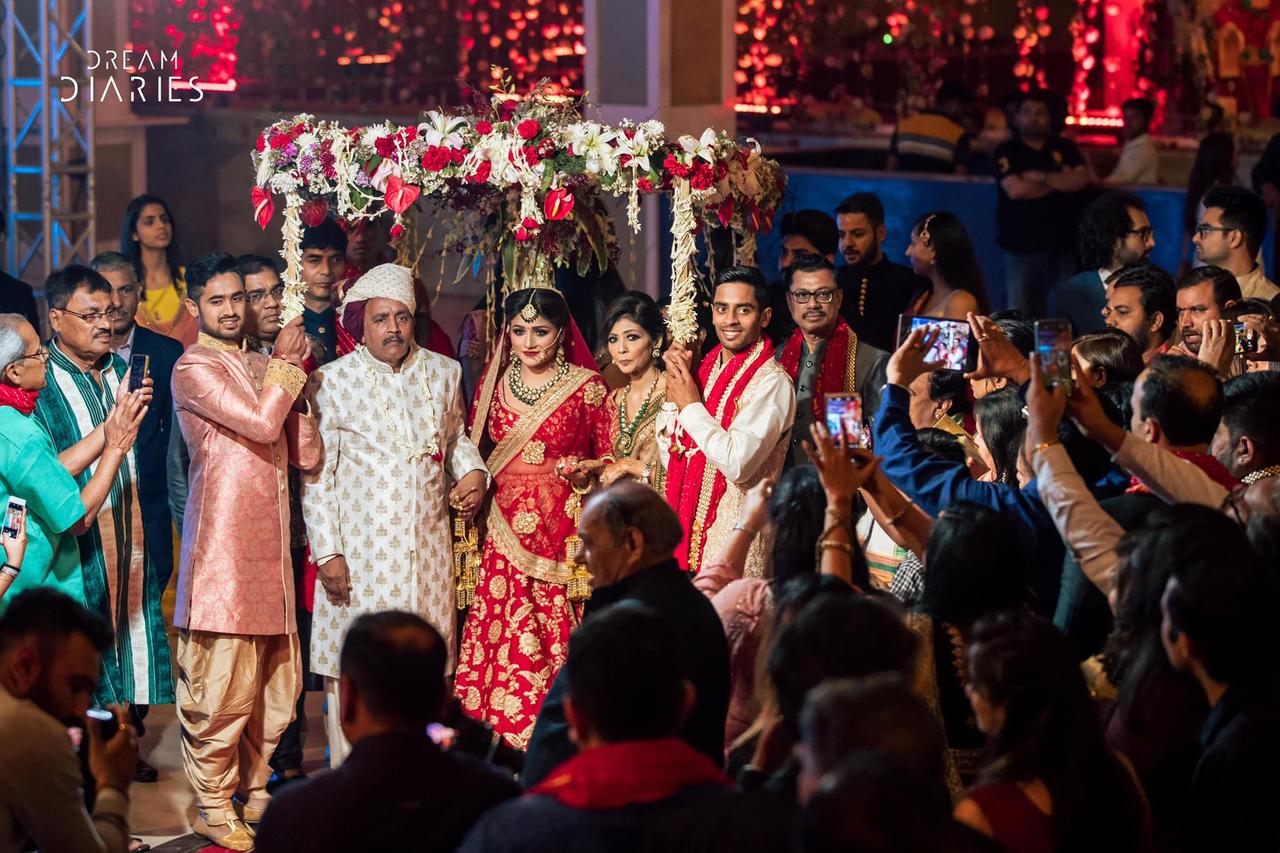 Image Courtesy: Dream Diaries
'Wish you both a life complete with love, laughter, peace and prosperity. God bless you both with the pink of health and may you nurture your own small world, decorating it with your dreams and achievements as you move towards the next decade of being in marital bliss. Happy 10th wedding anniversary wishes to you both.'
Uncles are considered to be the most formal of a relative, which means that the wishes too get to be formal with a hint of humour or nostalgia to make the wishes interesting. Take a look at this as a sample of 10th wedding anniversary wishes to extend being an uncle.
Wishes From Aunt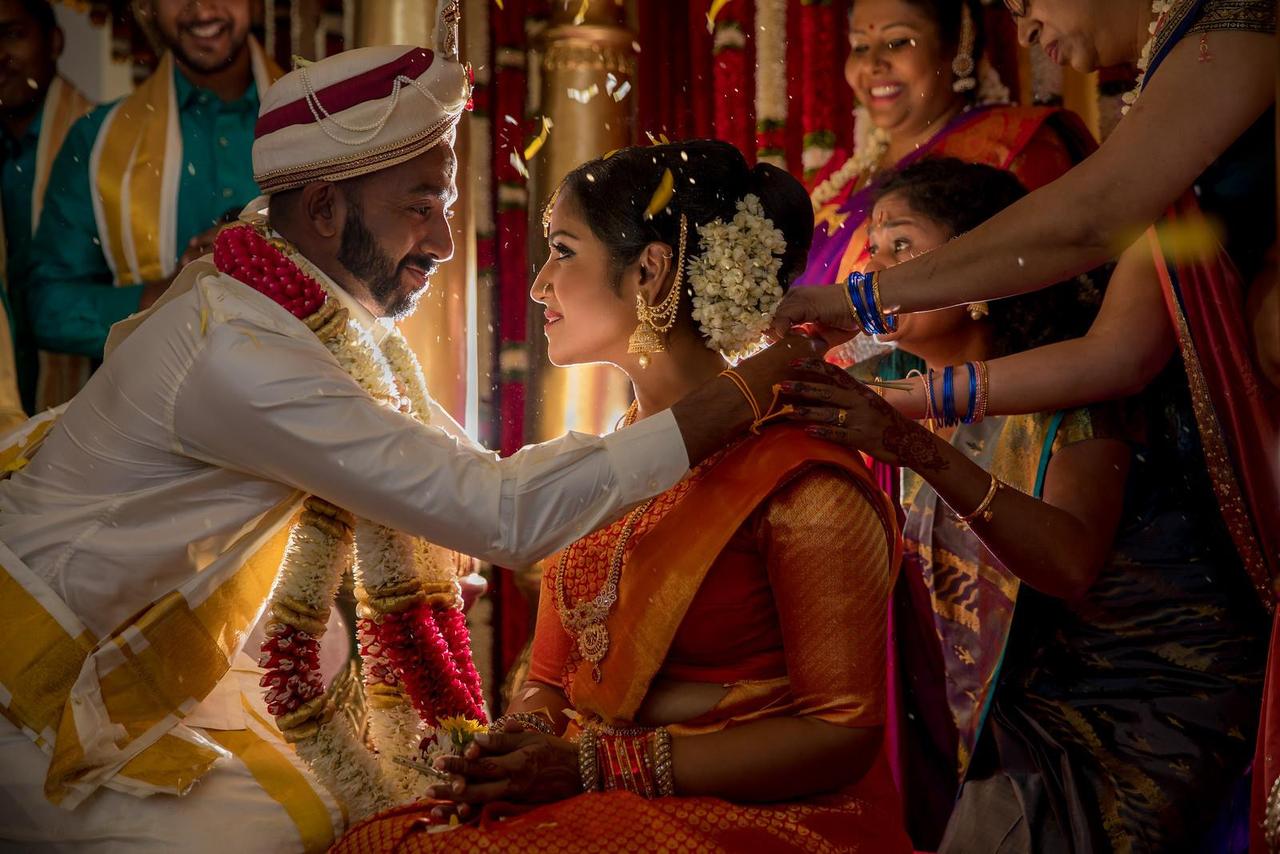 Image Courtesy: Impressions by Anuj
'When I saw you two together for the first time, 10 years back on this day, I felt like I have witnessed a glimpse of Lord Ram and Goddess Sita in person. You two make a beautiful couple and I just wish that God bestows upon you endless happiness, peace and love. Keep loving each other as you two do, always. Happy 10th wedding anniversary wishes for you two.'
'You two are #CoupleGoals about whom I talk to all my friends even today. 10 years have gone by since we had so much fun at your wedding. I wished that the celebrations never ended because you two took such good care of everyone around. I feel so glad that I was able to be a part of your wedding celebrations and get to witness you two's bond and love even today. God bless you both!'
Aunts of the house are considered to be the most dramatic divas who can get emotional and philosophical with their wishes for the couple. Here are a few samples of dramatic 10th wedding anniversary wishes on behalf of the aunts of the house.
Wishes From Children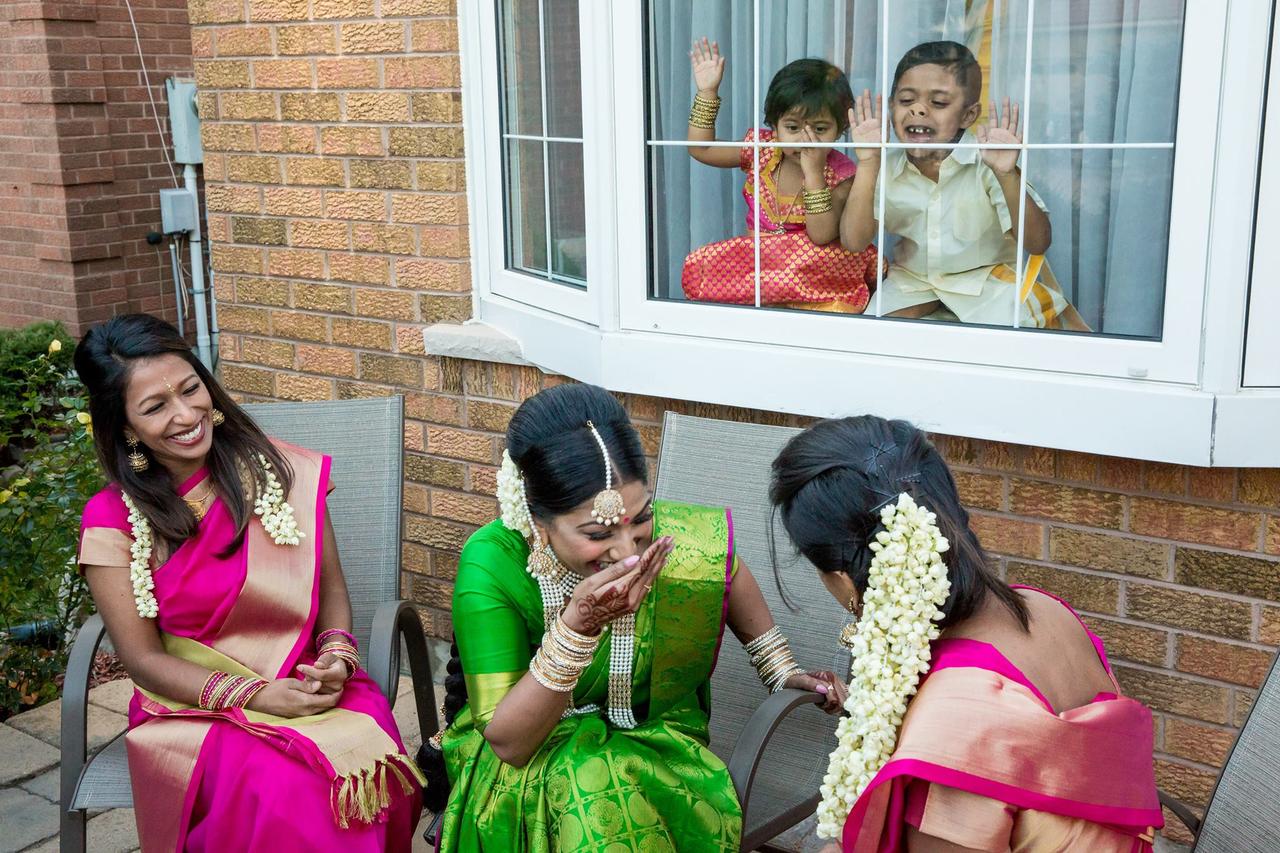 Image Courtesy: Impressions by Anuj
'I had so much fun at your wedding, 10 years back! You look like a true prince and princess to me and I wish to grow up looking and being like you. Thank you for showering me with so many candies and other treats and making me feel special, always. Happy 10th wedding anniversary wishes to my favourite couple in the whole world!'
Parents can extend greetings on behalf or with reference to what the children of the house have to say for the couple. This 10th wedding anniversary wishes coming straight from the smallest member(s) of the family and will make the couple feel extremely happy receiving it.
10th wedding anniversary wishes are emotions that every member of the family expresses to the couple in their own individual manner. With the right words of greeting, the wishes become more meaningful, touching the hearts of the couple and delivering what you truly wish to express in the perfect manner.
Whichever means you wish to extend these 10th wedding anniversary wishes with is purely up to you because whether you write these down on a piece of paper or you verbally share them out to the couple, the wishes will surely connect you and the couple heart-to-heart. Wedding anniversaries are as special as the wedding itself. So don't miss a chance to congratulate and bless the couple whenever such an occasion arrives, letting them know you love and care for them unconditionally.
Hope these 10th wedding anniversary wishes will bring a smile on your and the couple's faces instantly.