5 Wheatish Skin Home Remedies to Make You Glow Before Your Wedding!
As the summer months arrive, your wheatish skin will require hydration and moisture to stay healthy in the sunny days and hot nights. You should use home remedies that can be easily made to restore your skin and help you become a beautiful bride.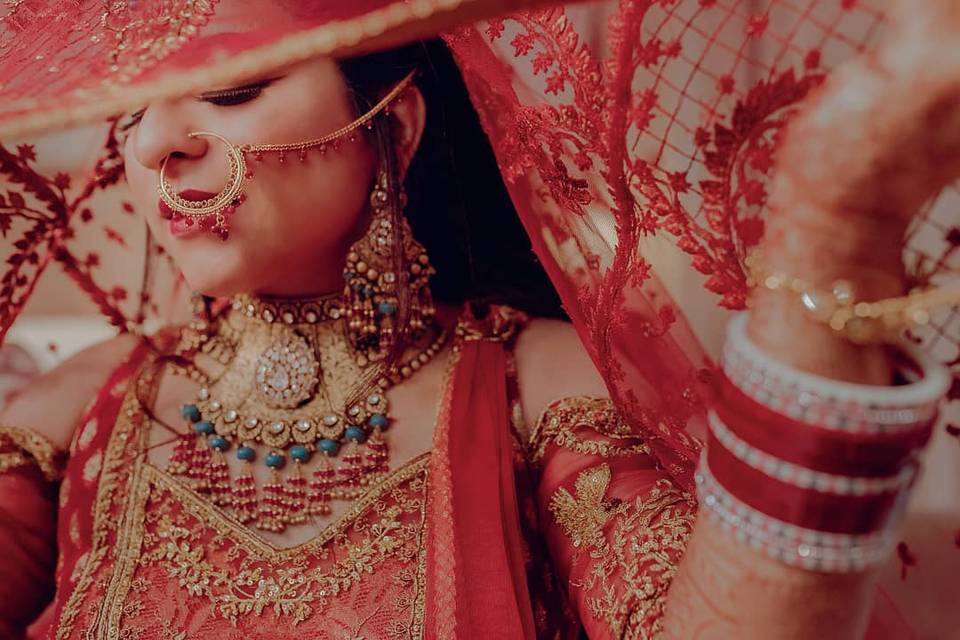 Decades ago, when there were no makeup products or skin creams, brides still looked beautiful in their wheatish skin, without applying any chemicals. That was the time when they used to apply homemade skin remedies that took almost no time in making but made great changes to their skin as they were natural and healthy. Products like Haldi and Besan were used to take care of pimples during the ancient time and natural rose water used to be a toner.
Brides with wheatish skin can be prone to a lot of skin problems. So here we are to talk about the effective home remedies for your skin!
1. Virgin Coconut Oil and Sugar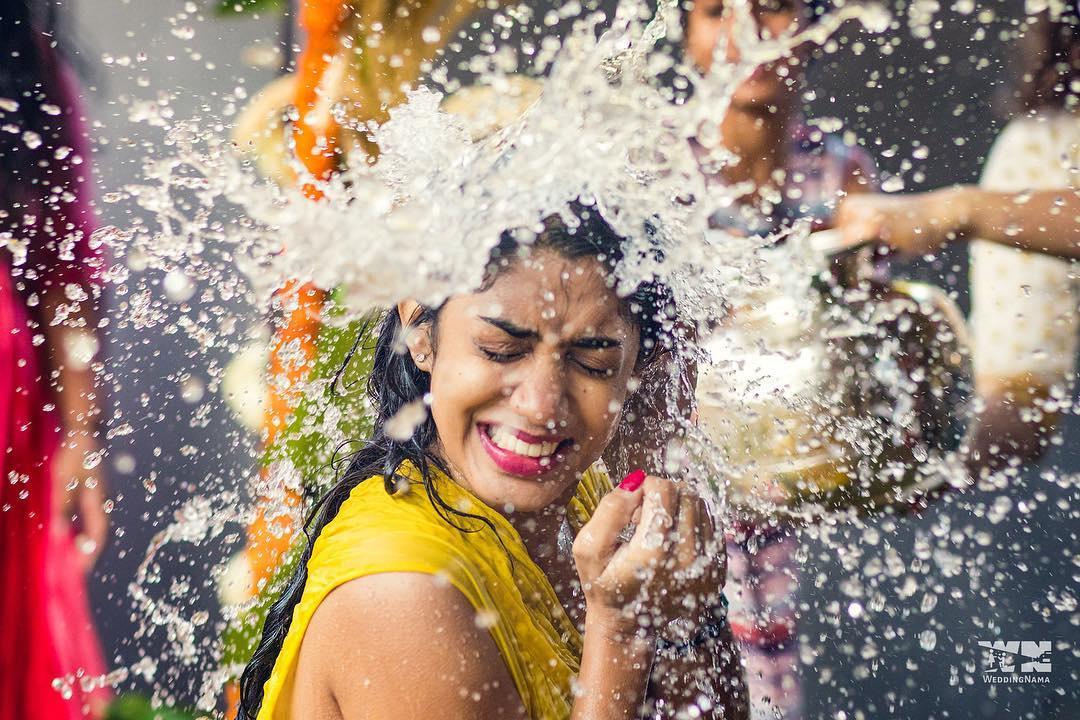 Exfoliating your skin without an exfoliator is as easy as buying coconut oil. With all the wedding shopping and stress, you need to let go of the dull and dry skin that accumulates as a result of the same. Warm up the coconut oil and mix some sugar together properly and then apply on your face. Massage it in circular motions over your skin to exfoliate it and then rinse the mixture out with water. This exfoliation process should be done twice a week as the coconut oil restores the moisture into your wheatish skin and nourishes it naturally with all the fatty acids. You will soon see your face glowing thanks to this remedy.
2. Aloe Vera Face Pack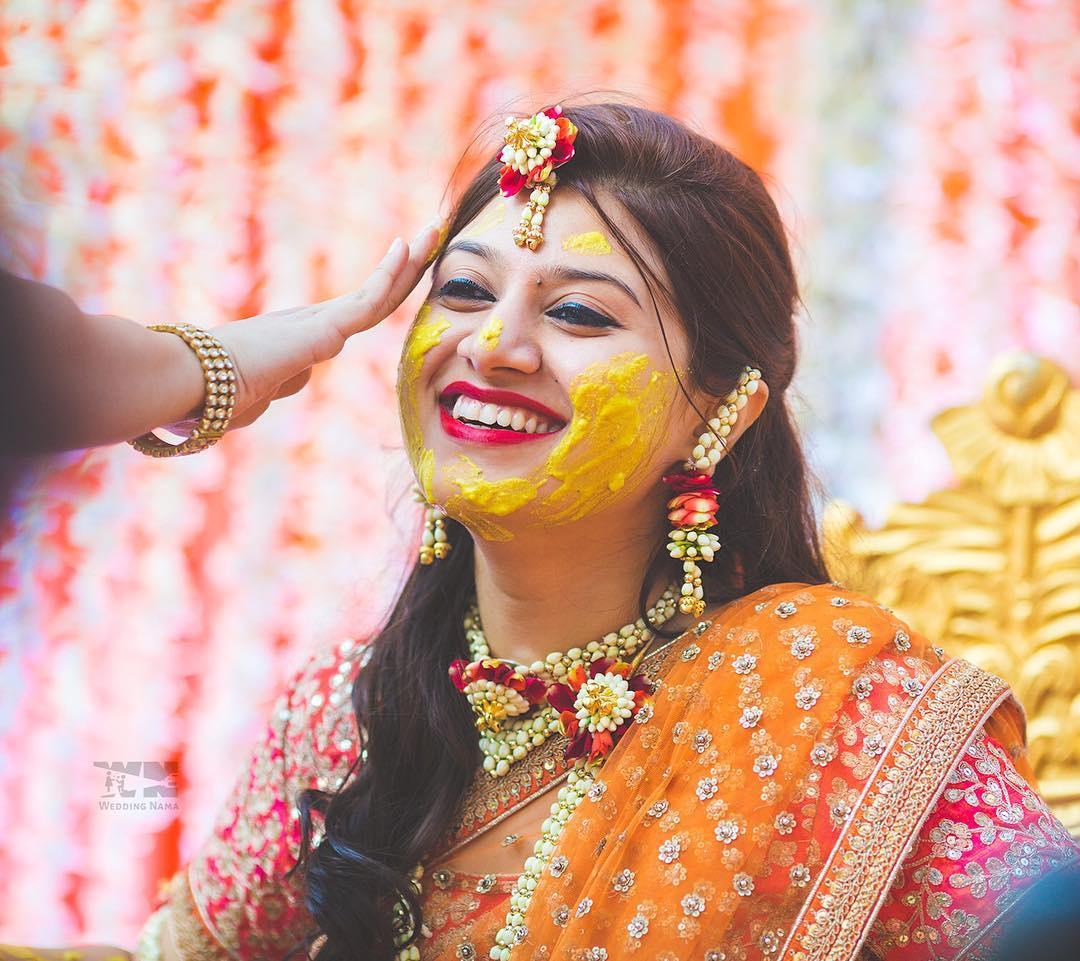 Aloe vera has been the answer to all your wheatish skin problems with its natural abilities. An aloe vera face pack acts as a healer of your skin problems. To begin with making the pack, add 1 tablespoon of aloe vera gel to a pinch of turmeric, 1 teaspoon of honey and 1 teaspoon of milk. Mix all the ingredients together to form a smooth paste and apply it on your face and neck. Leave it on for 20 minutes without moving your face and rinse it off with warm water. For nourishing and rejuvenating your wheatish skin, this face pack must be applied twice a week to get rid of all skin problems.
3. Milk – and that's it!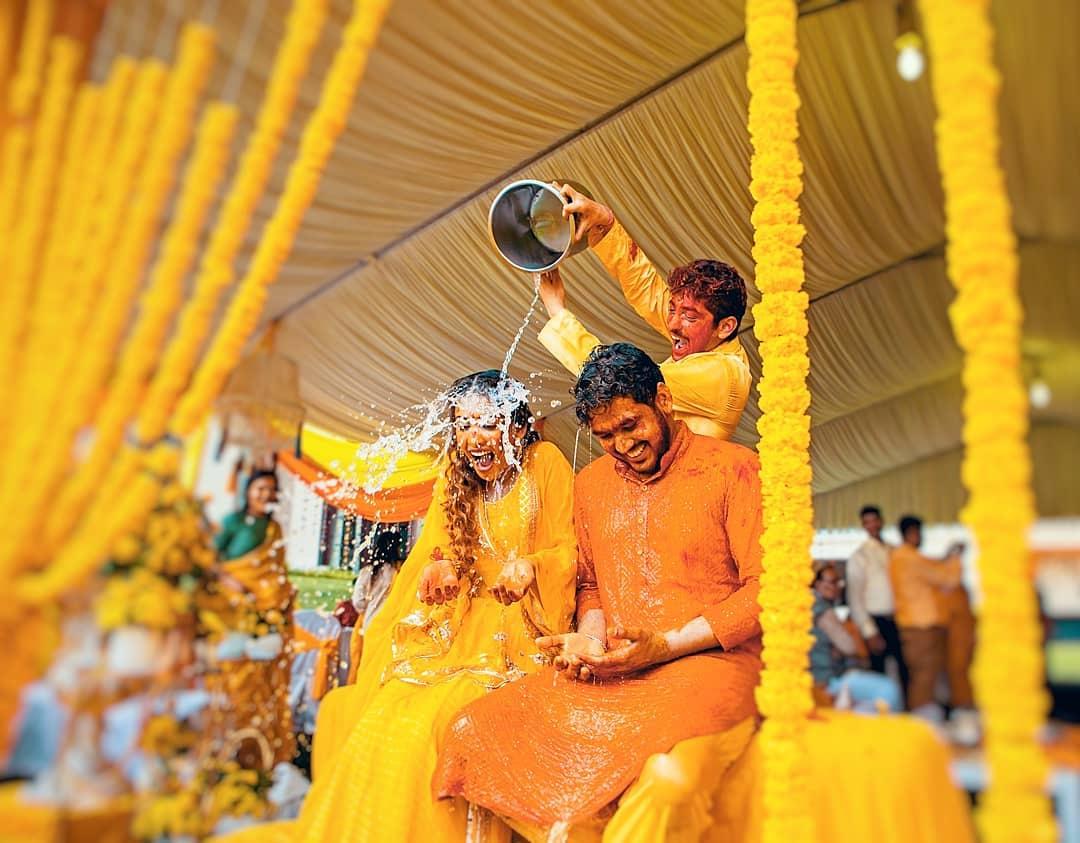 Milk is one ingredient which is not just made to drink, but also for moisturising your skin. It's very easy to opt for this home remedy and doesn't take much time as well! It softens your wheatish skin while nourishing it to give a natural glow. It also helps with de-tanning it. Clean up your face and always use full-fat milk for this remedy. You can do this easily by just splashing a glass of milk on your face and then drying your face. It is known to be the best moisturiser for your wheatish skin, especially for brides with dry skin.
4. Olive Oil and lemon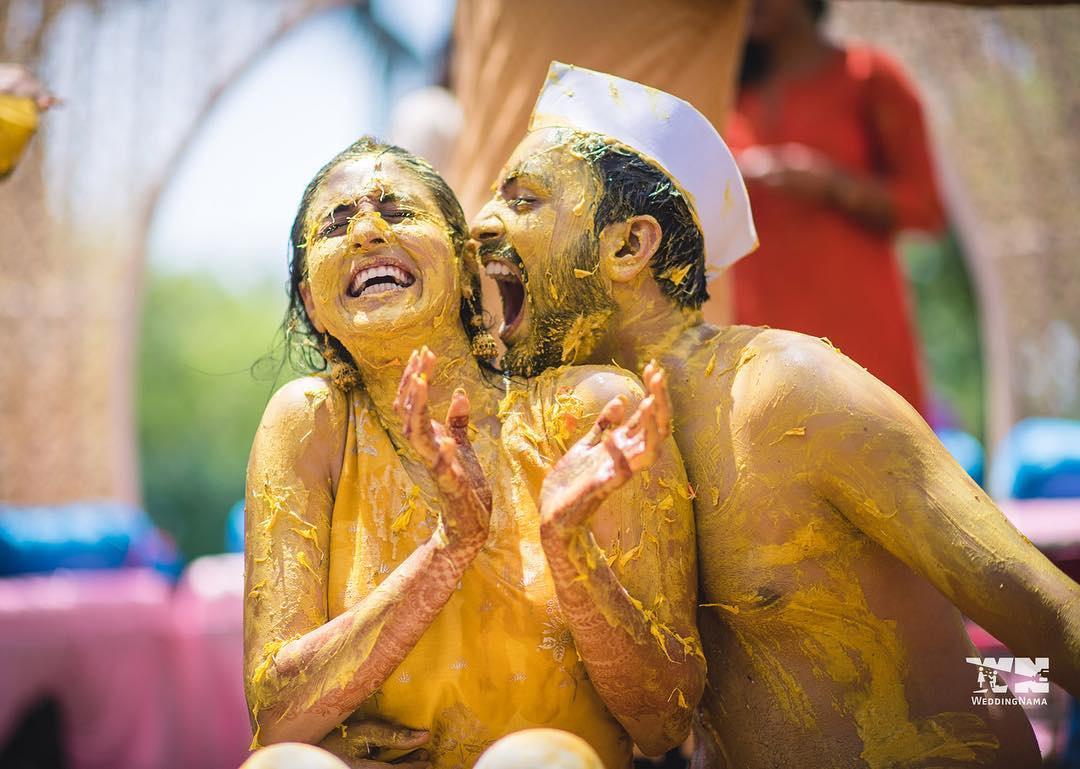 Known to be an excellent ingredient for a night time routine, olive oil is a brilliant moisturiser that brings back the glow of your skin and restores it. Apart from that, it repairs your skin cells and keeps your wheatish skin healthy. The lemon acts as an astringent and can also help with lightning scars left behind by pimples.
This olive oil and lemon remedy is an easy one that should be never stopped. Begin with taking a few drops of olive oil and applying it all over your face and neck in circular motions. Take a towel and dip it in warm water, remove the excess water and place it over your face for 30 seconds. Next, dip it again and wipe the oil on your face in a gentle manner. It is recommended to indulge this remedy every night before going to bed.
5. Papaya and honey pack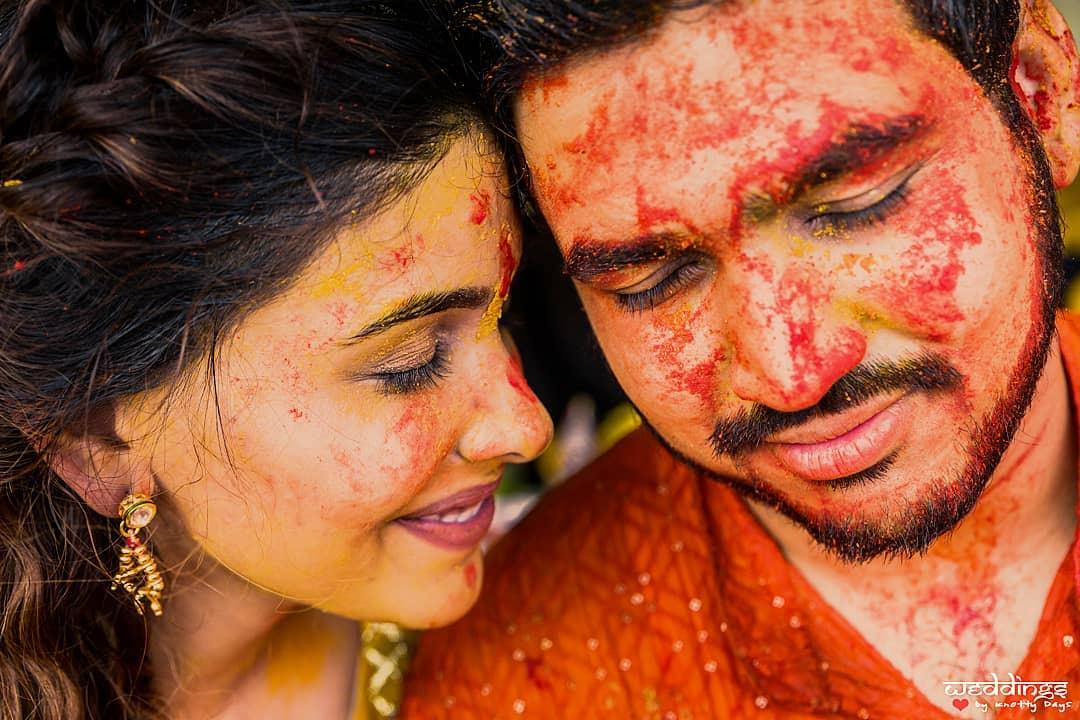 One of your favourite fruits, papaya, has the power of nourishing and rejuvenating your wheatish skin by getting rid of all the dead skin on your face. To use this skin-hydrating remedy, you must begin by mashing the papaya and adding a few drops of honey. Honey is a great anti-acne ingredient and can make your face look spotless before your wedding. Once you've made the paste, massage it on your face for a few minutes without any pressure. Next, you need to wash the skin with milk and then rinse it with water. You will be surprised to see how soft and supple your skin feels instantly. It will even help you get that fair look you want!
Whether you have wheatish skin or not, these home remedies for your skin are a blessing, especially if you are a bride. You must look enchanting and exotic on your wedding day and that will certainly not happen without the nourishment, hydration and rejuvenation of your skin. The given remedies are quite easy and chemical free. They will make you look like a charming bride even without the bridal lehenga and jewellery!
Get in touch with our makeup artists to enhance your natural beauty!