7 Wedding Sherwani Online Designs We're Currently Crushing On
Grooms, need help shopping? Well here's an exclusive guide to shopping for your dreamy wedding sherwani online from the best brands exclusively curated for you. Read more to know.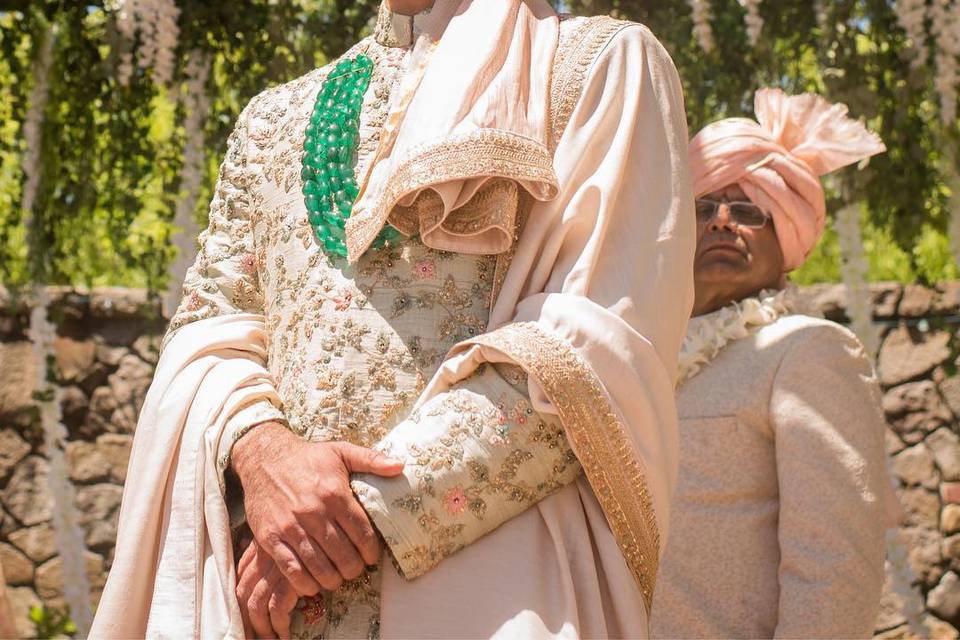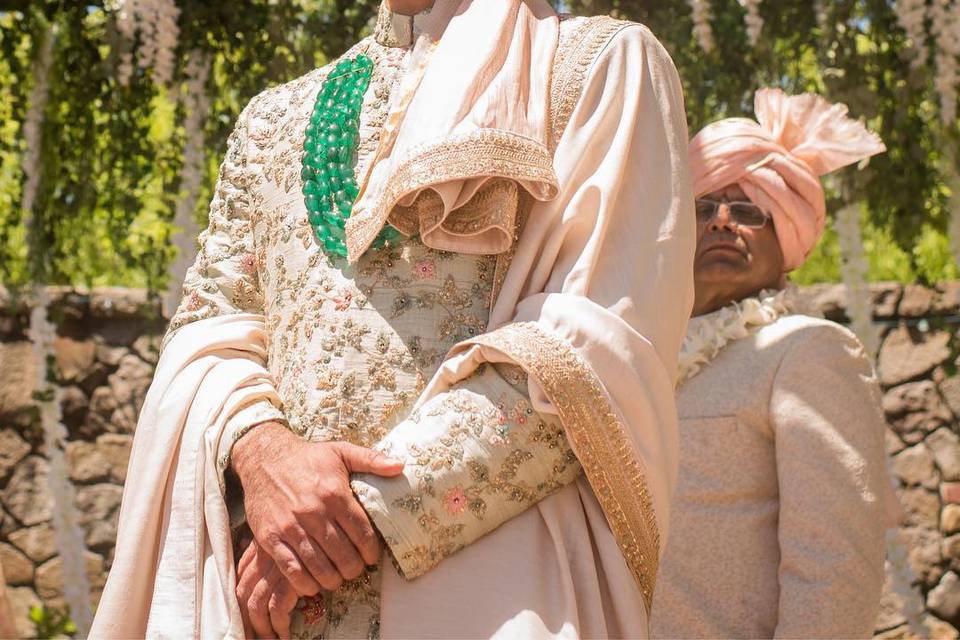 Image courtesy: Sabyasachi on Instagram
Hey grooms, exclaim in joy for we have got your wedding blues covered with our exclusive range of wedding sherwani online ideas which will make you drop your jaws and let you drool over their sassiness in the comfort of your home. Because no one really wants to step out of the home in sweltering summers and then perform a series of clothing trials to look your best on your D-Day.
We feel you, boys! Treat yourselves over a carefully compiled series of wedding sherwani online here:
1. Royal Glam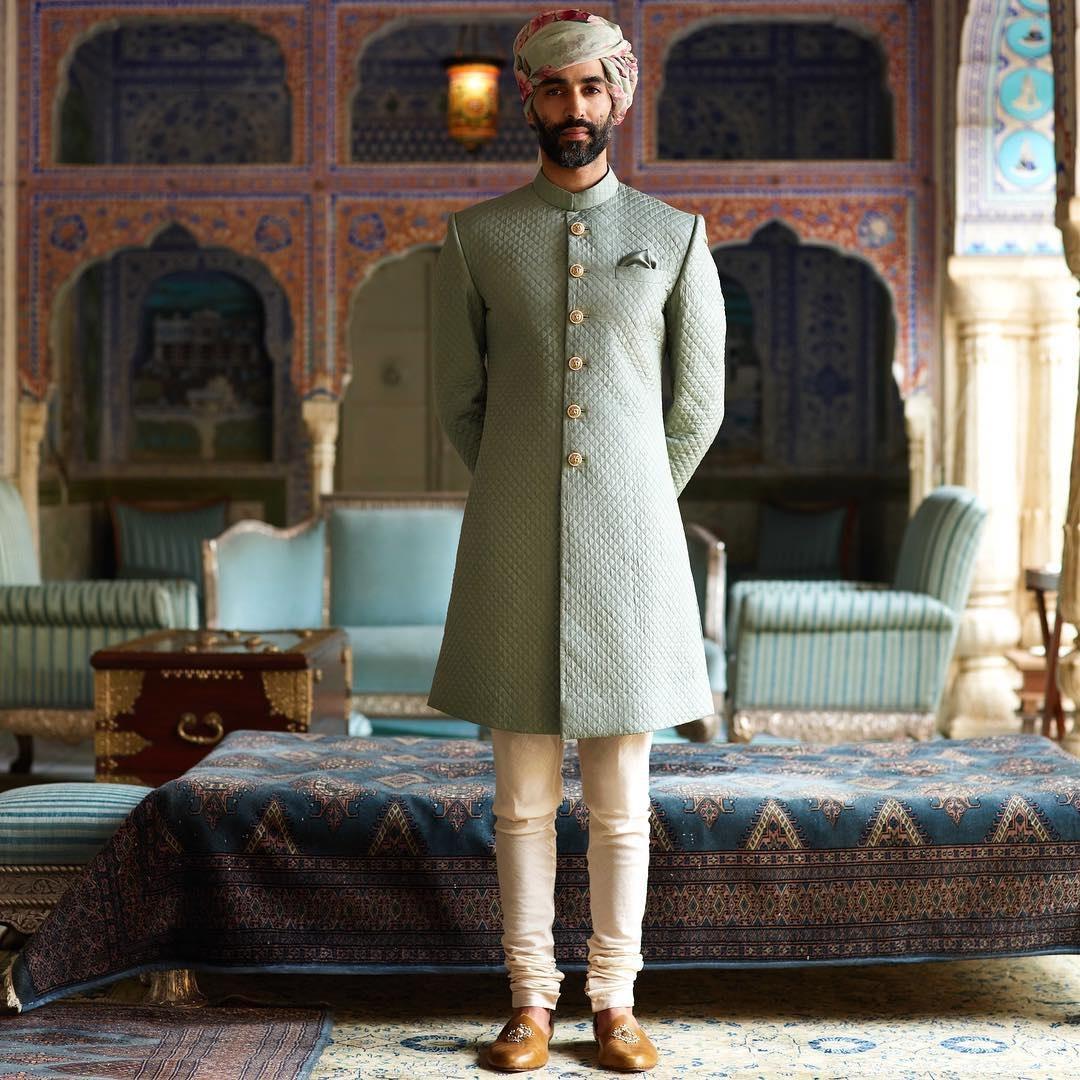 Image courtesy: Sabyasachi on Instagram
Talk about understated elegance and old-world glamour personified, oh so beautifully by this veteran designer. Weaving his magic on cascading silhouettes with a touch of surreal royalty, grooms can't get a better sherwani than from Sabyasachi, especially if your bride is a stunner chic.
Don't think twice and invest in an alluring and statement-worthy Sabyasachi Mukherjee wedding sherwani online to please your muse on the D-Day and wear your heart on the sleeve for your partner.
Where to buy: You can pick up a Sabyasachi Sherwani online from his official website, Aza Fashions (through enquiry) and Carma online.
2. Art Deco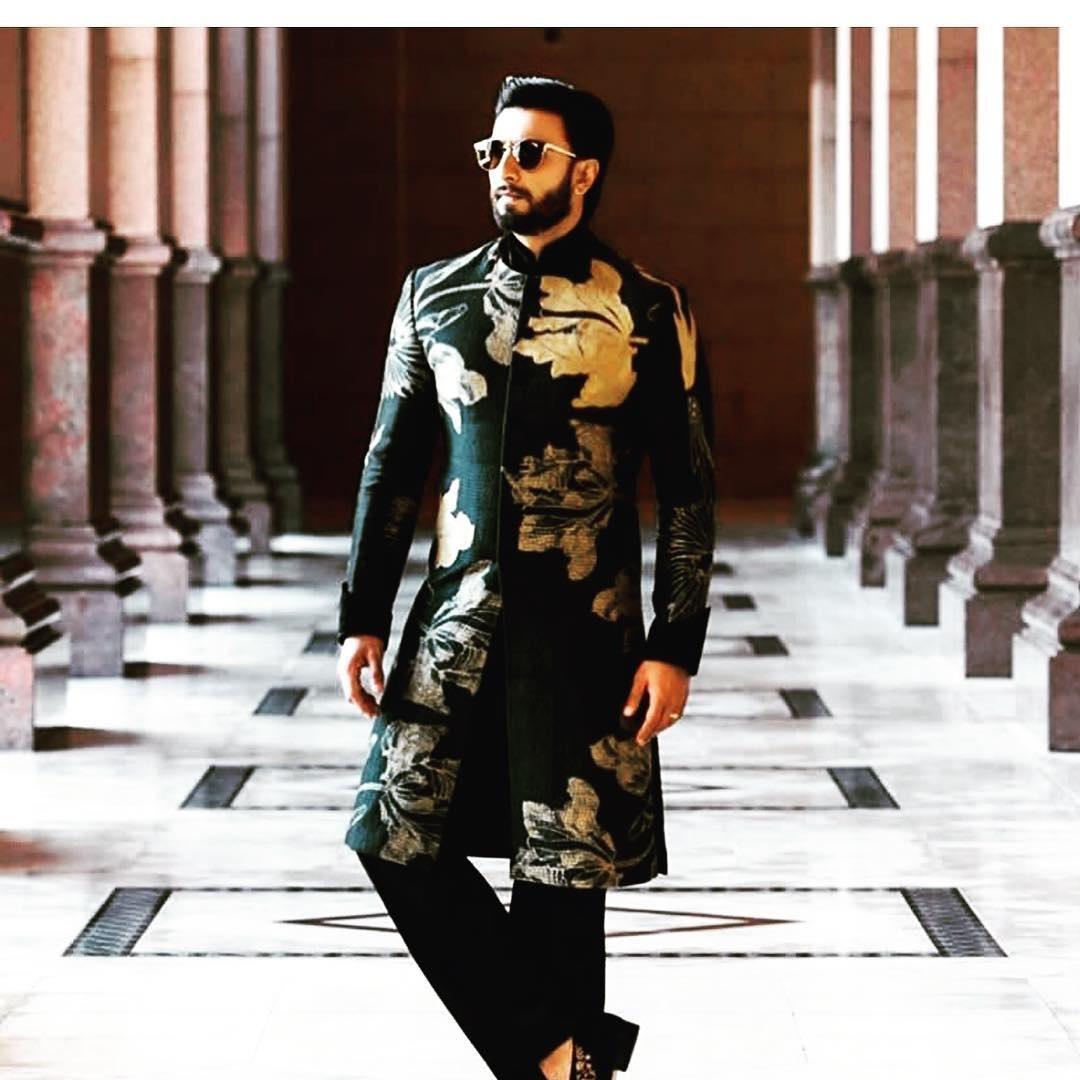 If eccentricity and dark glamour is your cup of tea, Rohit Bal will cast a spell on you with his antics handcrafted on ecstatic wedding trousseau. That's a thing for grooms, only if you marry someone who got a taste for edgy and bewitching motifs, Rohit Bal's OTT couture is quite popular amongst men with a taste for high-street fashion.
So, if you're one of them, just consult the in-house team and place an order for your dreamy wedding sherwani online. You can personalise your wedding sherwani online and create a dramatic ensemble to coordinate your highbrow sense with your partner.
Where to buy: You can pick up a Rohit Bal Sherwani online from his official website, ₹74,990 and ₹2,74,990.
3. Contemporary Cut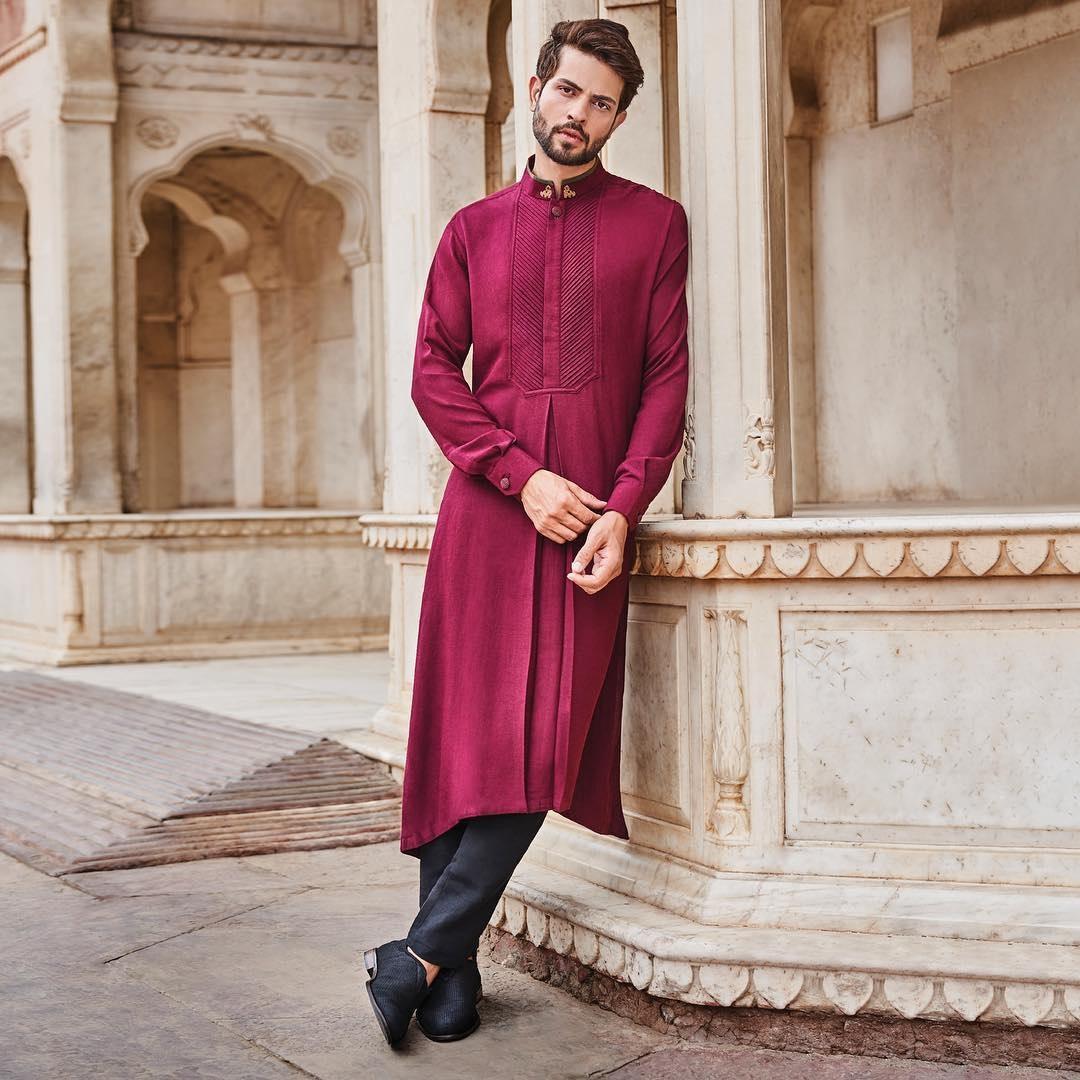 Leave them behind talking about your infectious aura and contagious personality because you must own it completely on your D-Day.
Sculpted in a designer wedding sherwani featuring contemporary cuts and unconventional design, with an offbeat look that will surely turn heads and steal your sweetheart's heart away. This absolute mesmerising creation by Anita Dongre is straight out flattering and we can't believe how scintillating your groom will look in this non-confirming ensemble.
Where to buy: You can pick up an Anita Dongre Sherwani online from her official website, Aza Fashions and Pernia's Pop-up shop. These range from ₹85,000 to ₹2,00,000.
4. Traditional Charm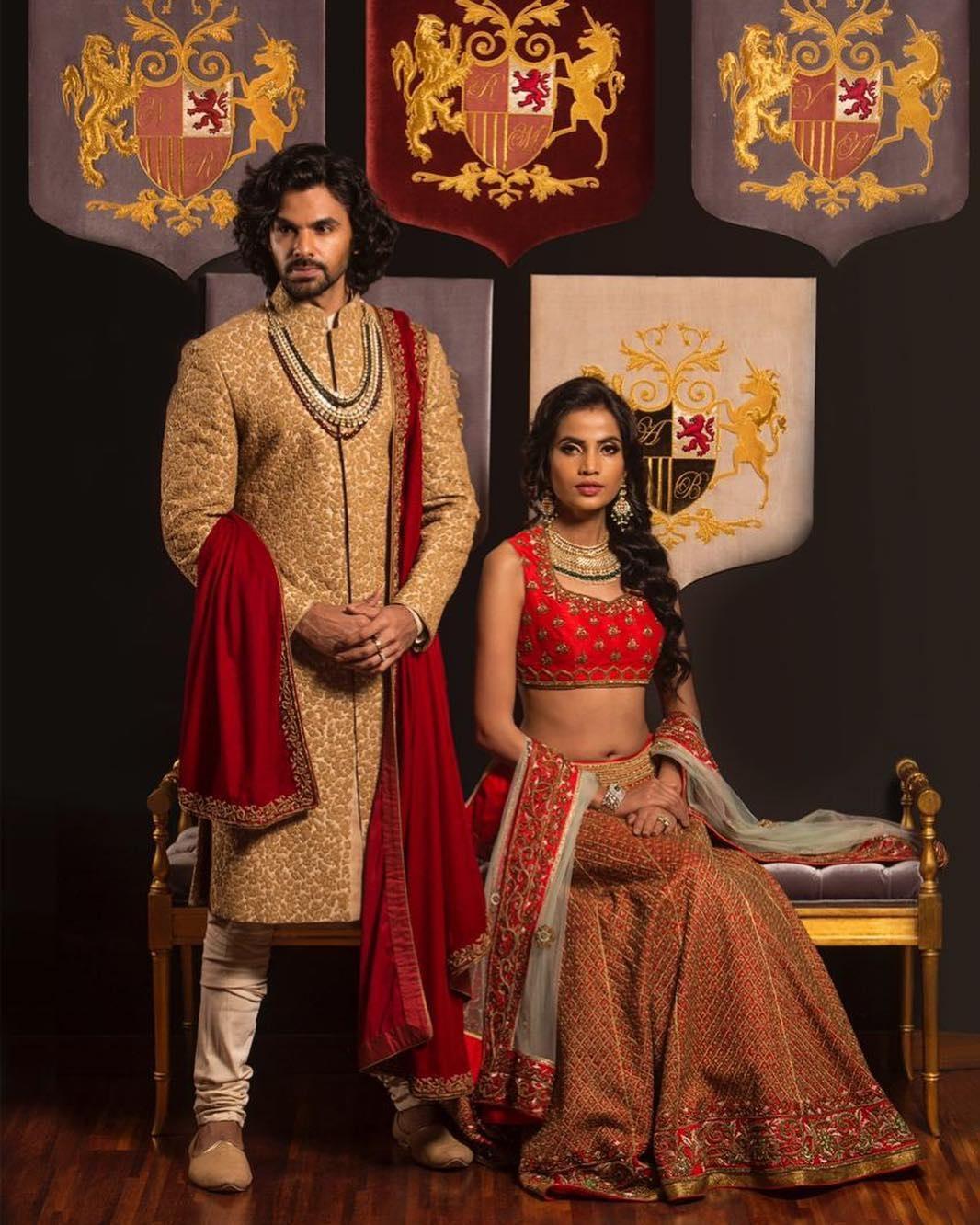 Stun the night away in a traditional wedding sherwani online in this vibrant ethnic wear to complement your better half on the bid day of life. This amazing gilded gold and cream hand embroidered wedding sherwani paired with a dapper pair of white churidar trousers which are a staple for men's wardrobe looks classic especially when draped with a royal red dupatta.
You can totally turn around the look with some colour blocking by adding a dash of underrated glamour of vibrant-hued drape over your regular wedding sherwani.
Where to buy: You can pick up a Study by Janak wedding Sherwani online from their official website.
5. Sophisticated Charmer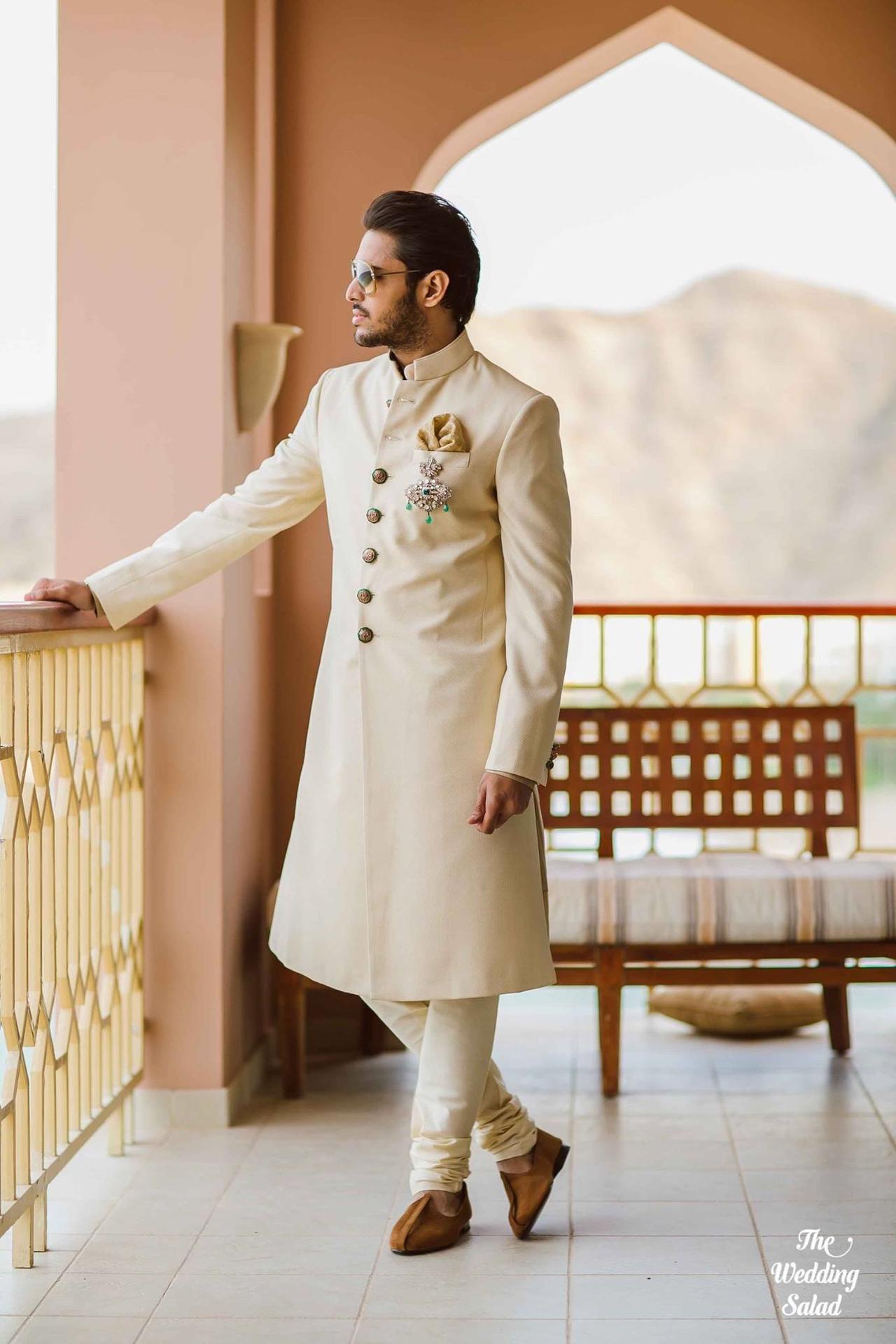 Ever wondered what makes those filthy rich brats look like a dapper on their D-Day? Try to get your hands on pastel-esque or earthy hues or just go safe with creams and off whites to strike that first impression on your spouse and her family.
Nothing beats the charm of a well-tailored cream and gold handwoven wedding sherwani crafted to suit your exquisite personality. The details and panache reflected in such a flattering and classic ensemble. You can easily order this exotic wedding sherwani online and beat the wedding blues. Don't forget to put a fancy pocket sachet and add some whimsical embellishments to notch up the glamour effortlessly.
Where to buy: You can pick up a wedding Sherwani online for these dapper styles from brands like Aza Fashions, Manyavar and Utsav Fashions
6. Classic Cult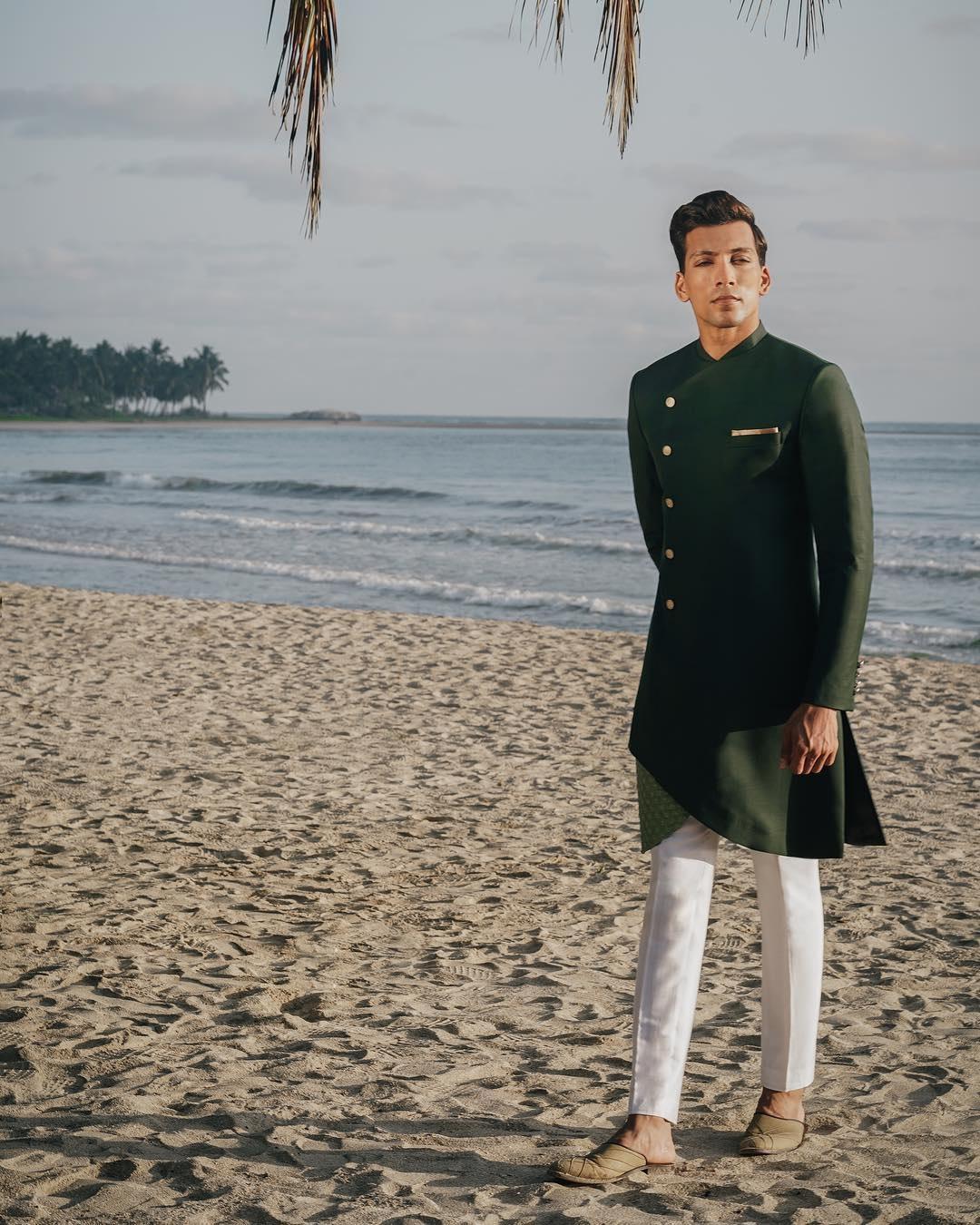 This is your wedding and you should look nothing less than a million-dollar charmer at your D-Day. Dress up like you own it and seize the day in this designer wedding ensemble featuring a sombre asymmetrical designed upper wear in emerald green.
It has a flat style of one side with metallic buttons embellished on them to exude immense sharpness. You can pair this up with contemporary dhoti pants or scale the hotness level with cigarette pants to stay subtle and understated.
Where to buy: You can pick up a wedding sherwani online from this brand on their official website.
7. Floral Sherwani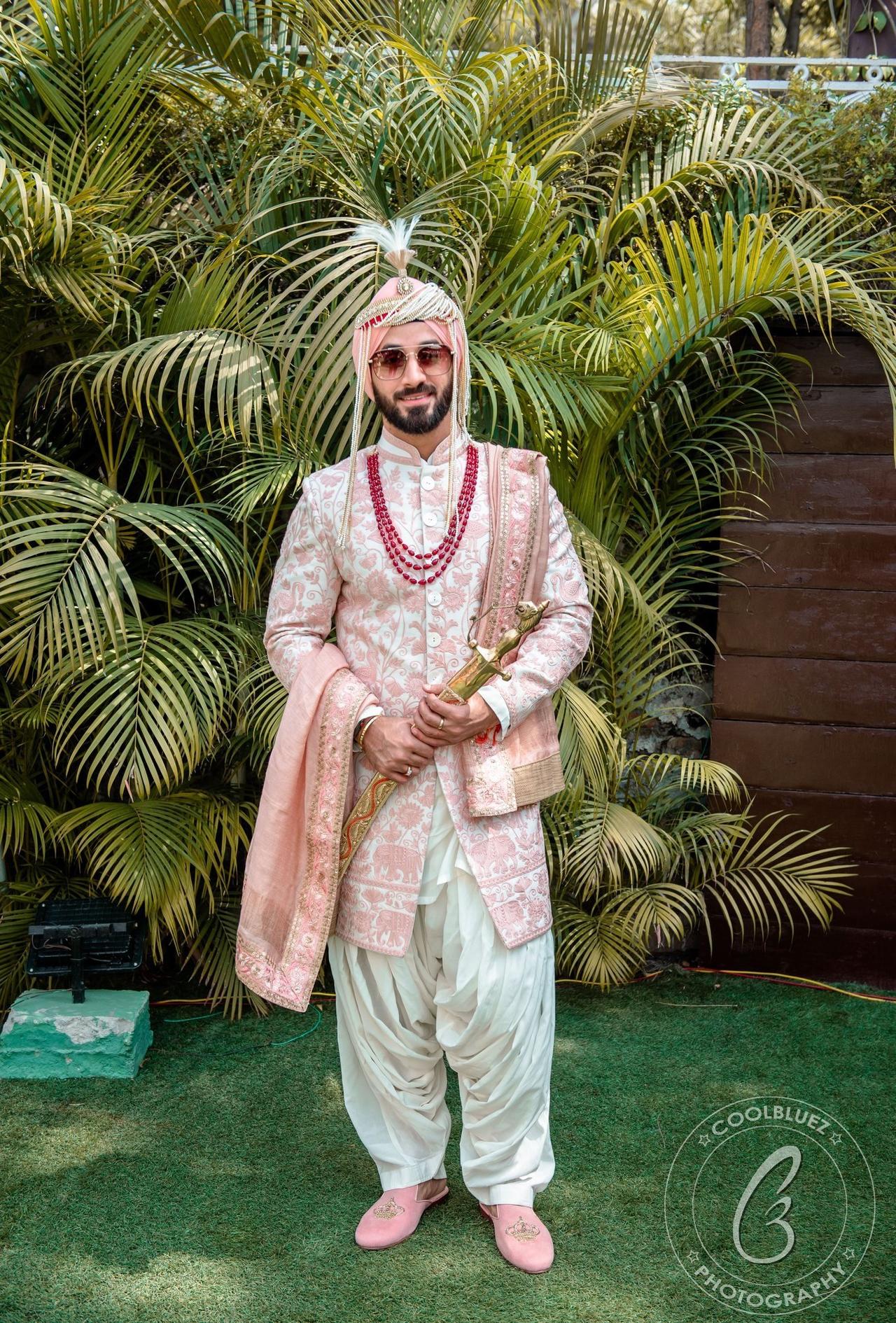 Who thought a floral wedding sherwani for grooms will be storming the internet someday? The much-in-trend and voguish ensemble for the new-age men is the subject is quite a rage and how. The romantic appeal of delicate florals cast their magic and works like a charm for day weddings because you would preferably want to go lighter and subtler during the day. Also, it gives you ample space to experiment with colour blocking or such trendy fashion to make you look at par with your beautiful wife.
Where to buy: Floral Sherwani suggestions are available across the board - from major designers to multi-brand stores. The sherwanis range from ₹35,000 onwards.
Having said that, our bridegrooms are no less when it comes to playing dress-up. We got their back with some of the carefully selected ensembles. Shop scintillating designer wedding sherwani online and treat yourself with a flavour of joy.
Which trend will you sport this wedding season? Tell us in the comments below.