Discover the A-Z of Wedding Management with This Handy Guide
The wedding management industry is flourishing in India. More and more couples prefer the effortless, yet exclusive, services provided by wedding planners. Here's what you can expect when working with the professionals.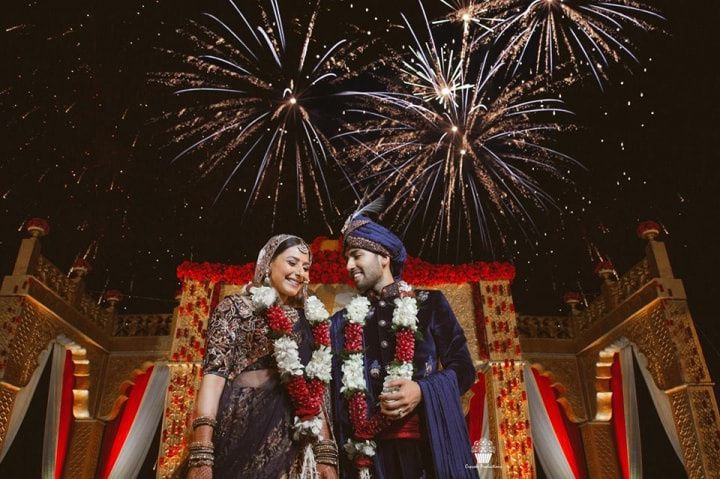 The wedding management industry has proven that wedding planning and organising can be easy and effortless. Planning a wedding is a mammoth task that requires weeks and months of exhausting running around. Yes, it is fun too, but combined with the busy lifestyles of today, it can get overwhelming.
Working with a wedding management company gives you the pleasure of picking and choosing the perfect details for your wedding, while majorly cutting down on the exhaustion that comes with it. Additionally, with a professional wedding planner by your side you can make sure that every detail is carefully looked into, you get the right vendors, and intricate planning from start to finish. The rising trend of personalised weddings, unique elements and exclusive experiences, is another reason why couples prefer working with a wedding management company. You can simply make a wish, and expect it to become a beautiful reality.
Still considering whether or not to hire a wedding management company? Here is the A to Z of why working with one will ensure a delightful wedding experience: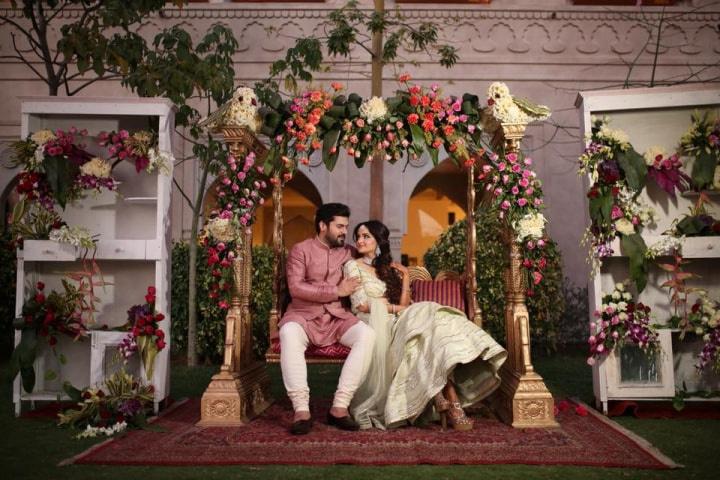 Attention to detail: With a wedding management company planning the details of your wedding, you can expect nothing less than perfection, at every step of the way.
Budget management: It's true that weddings today can range from small scale to extravagant ones - just tell the planners your budget and they'll stick to it, without compromising on your needs.
Customised services: If you want something exclusive and unique to your story, dreams and ideas; a wedding management company can customise their services to match your needs.
Destination weddings made easy: You could be planning a wedding in the city next to yours or in another country; a wedding management company works across borders and makes destination wedding planning easy and effortless.
Engagement: A wedding is more than the rituals and ceremonies. There are so many things one needs to plan to keep the guests and wedding party engaged. A wedding management company ensures that the guests are engaged through the wedding, with activities, good food and drinks, great music, décor and all.
Food n' Drinks: What's a wedding without delectable food and drinks? But sure planning the details of the menu is not easy; unless you have professional taking care of this very important detail.
Guests management: How many people are attending? Who is staying where? How will the guests travel to different wedding locations? Managing guests is not easy, and you can take the stress off that with detailed guest management services offered by planners.
Highly personalised: From your unique wedding hashtag to glasses with your names etched on it; exclusive wedding favours or quirky décor to match your personality - no one can personalise a wedding like a professional wedding planner.
Itinerary: A well-planned itinerary for you and your guests makes sure that everything moves in a flow. Wedding planners make great itineraries, that makes it easy for everyone to be a part of all the wedding activities.
Joyous celebrations: The main focus of a wedding planner is to ensure that everyone has a great time, without having to worry about last minute confusions, hectic running around or goof ups; thus ensuring a joyous celebration for the guests, family and couple.
Keeping track: The food is ready on time, the guests are in their respective rooms, the flowers are fresh, the decorators have done their job and much more is kept track off by professional planners. There are many big and small things that need to be tracked, and you don't need to lift a finger there!
Larger than life moments: wedding planners come with not just experience but also a lot of creativity that can make special moments larger than life.
Marriage rituals: There are many traditions and rituals that go into the big fat Indian wedding. Planners take note of the rituals you want to include and ensure it all goes through seamlessly.
Network: Wedding management companies have a great network within the wedding industry and that makes it easy for them to source the exact things needed to make your wedding perfect. This network is something you and me cannot take advantage of on our own.
Organisation and execution 101: Wedding management is not limited to planning, but goes on to perfect organisation and execution too. You just point at what you want and you can rest assured it will be executed to the T.
Picture perfect décor: If you have been following the trends in wedding decoration, you know how endless the possibilities are. A professional wedding planning service can bring you the most delightful wedding décor that makes it picture perfect.
Quintessential needs: Every couple has some quintessential needs that they definitely want to include in their wedding, for example, making their pets a part of all the celebrations. If you have some quintessential needs that you may not be able to include if planning yourself, the wedding management company will make it possible for you.
Rest and rejoice for the family: This is probably one of the biggest difference between planning a wedding by yourself and hiring professionals. With a wedding planner taking care of all your needs and keeping track of the event details; the family and the couple can completely rest and rejoice in the celebrations.
Specialised services: There are a lot of specialised services that couples seek for their wedding today. It could be a spa trip for the bridesmaids, a one-of-its-kind firework display, or something spectacular that adds to the beauty of the wedding and memories. These specialised services are easily taken care of by the planners.
Team of professionals: Wedding management companies come with a team of professionals who are delegated different aspects of the planning, organising and executing the wedding.
Unique flavour: Everyone wants a wedding that is different and unique, but sometimes we don't even know how we can make it so. Wedding planners can come up with unique wedding ideas, just by having a thorough conversation with the couples.
Vendor management: A wedding planner will bring in numerous vendors for different wedding needs. They take the pain of managing multiple vendors and only give you the perfectly tailored end result.
Wealth of creativity: Wedding planners come with truckloads of creativity that can make even the simplest of weddings look and feel extravagant. They have the creative ability to work wonders within set budgets, venues and needs.
X factor: Wouldn't it be amazing if every step of your wedding has that unforgettable X factor? It's all about taking that extra effort to make the simplest of moments extraordinary.
Your dreams and wishes: Working with a wedding management company mean all your wedding dreams and wishes can be turned into reality. Everyone dreams of that perfect wedding and that's perfectly possible when you have professionals taking charge.
Zest and zeal: Wedding planners work with an undying zest and zeal to make a wedding as remarkable as it can be. They thrive on your happiness and leave no stone unturned in making this the best day of your life.
The final word on wedding management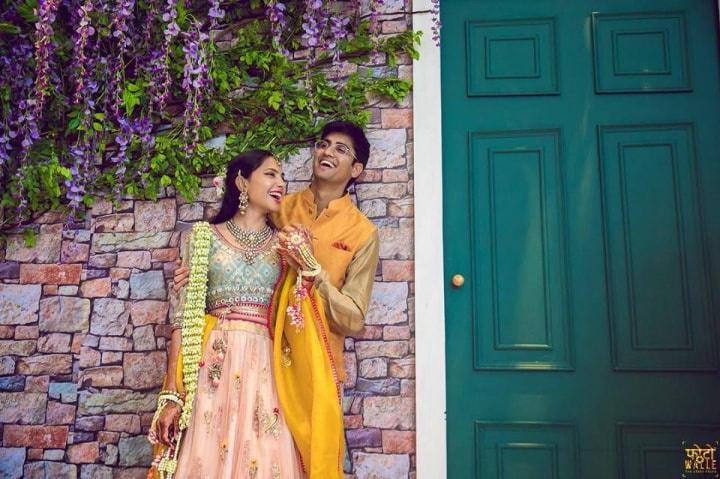 The A to Z of wedding management shows that there's no better way to plan, organise, execute and enjoy a wedding. All your needs are taken care of, you and your family can enjoy the wedding celebrations to the hilt and you can host a wedding that will be remembered for generations to come.
Would you prefer planning your wedding on your own or take the help of a wedding management company?