And This Is How You Keep Every Wedding Guest Engaged!
From the naughty kids to the emotional grandparents, here are the tips to make every type of wedding guest feel a part of the festivities.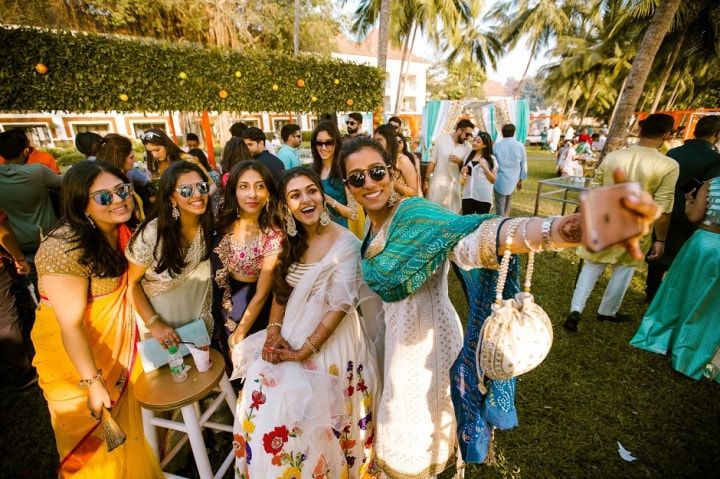 Different wedding guests bring with them a host of flavours, spices, a few headaches and lots of fun! Handling a huge number of wedding guests is no easy task. It requires careful planning, coordination and endless patience. If you and your partner have been thinking about the massive number of guests from both sides of the family and wondering how to navigate across this seemingly grim scenario, here's a helpful wedding guest guide to help make your job easier.
1. For the inquisitive types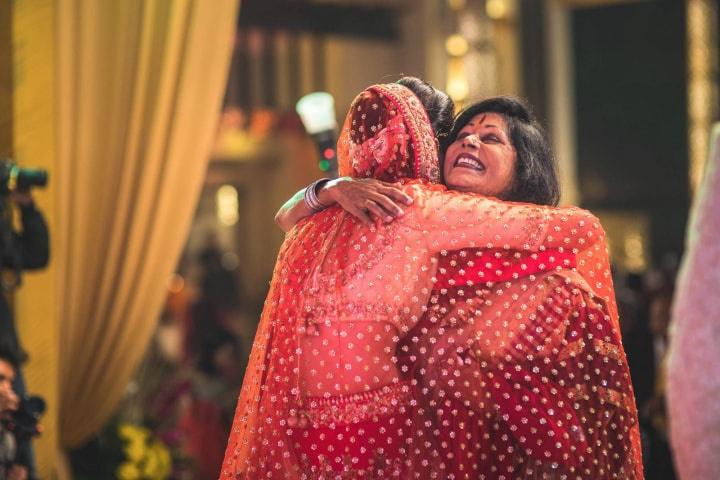 We're all familiar with those relatives who simply can't help inquiring about our well-being, our love lives, our careers, our diets...you get the drift. When there's a wedding in the family, this guest will be found fishing for details at every event, coming up with a barrage of questions that leaves spectators at a loss for words.
This can be easily handled by giving them the lowdown on most things right at the beginning and figuring a way out to keep them occupied throughout the festivities. When they'll be caught up with several tasks and will be busy handling responsibilities, they'll be less likely to think of questions to ask you and your partner! A win-win for sure.
2. For single friends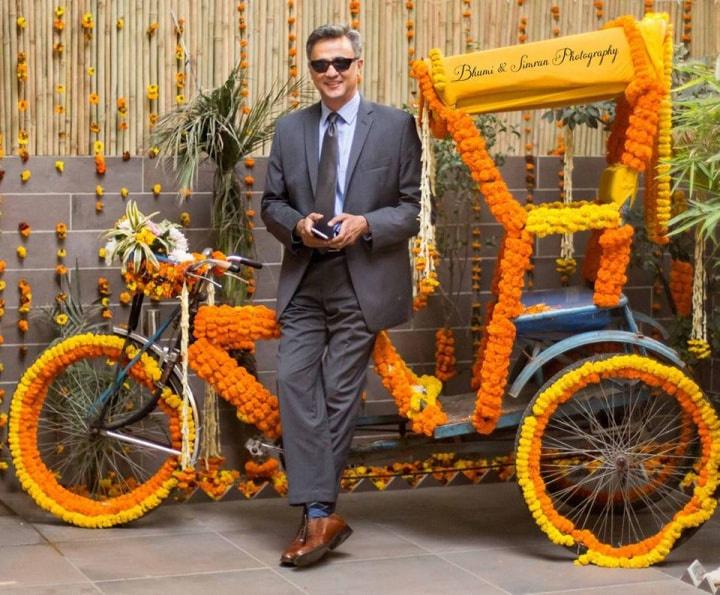 This wedding guest guide acknowledges and understands the unique predicament that hits your single friends. You don't want them to look like lost puppies on your most important day, after all. Go easy on them if your budget lets you and do give them a few liberties. Allow them to bring with them a plus one. You'll make them incredibly happy by giving all your single friends a chance to get dates to the wedding.
3. For the elderly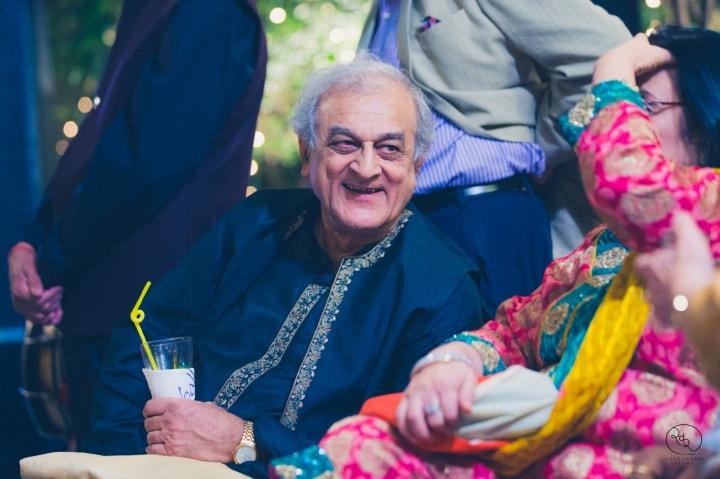 Do go out of your way for your grandparents, older uncles, aunts and other relatives during the festivities. You can plan a host of things to make the long hours easier for them such as comfortable seating options at every venue, different kinds of food to ensure their needs are covered, checking for walkways and elevators that make it easy to navigate throughout the venue, arranging for wheelchairs (as needed) and even organising special events that make them feel connected.
For instance, instead of going with a generic theme for the sangeet, consider going retro. You'll make them incredibly happy with music from the 60s and 70s and a generous helping of nostalgia. And who knows? You may get to see your grandfather serenading your grandmother with a beautiful rendition of Aye Meri Zohra Jabeen!
4. For children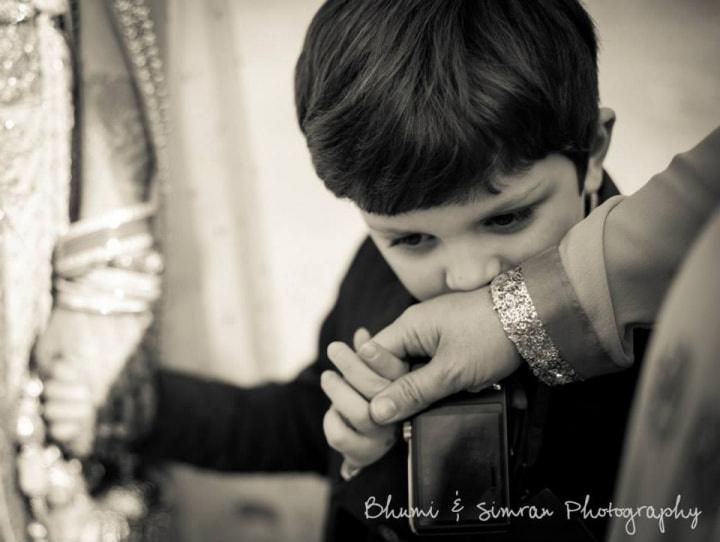 It's a great idea to ensure that children attending your wedding aren't bored and restless as the priest recites his mantras or you and your partner get ready to exchange vows. Things may get a bit slow for them and it's smart to distract them by adding kid-friendly stalls throughout the venue. It won't be fun to watch them running around or wrecking things at the venue.
They won't have time to fret over the state of affairs if you give them something like a special dessert counter or a unique hair braiding session or even a fun, entertaining magician to break the monotony at one of the events. They'll be beaming throughout the show! This wedding guest guide acknowledges that it's also a good idea to pay special attention to food options that appear before the main course to keep the little ones munching away and exclaiming over the yummy appetizers and fizzy sodas! Remember, paneer always works its magic!
5. For the wedding crashers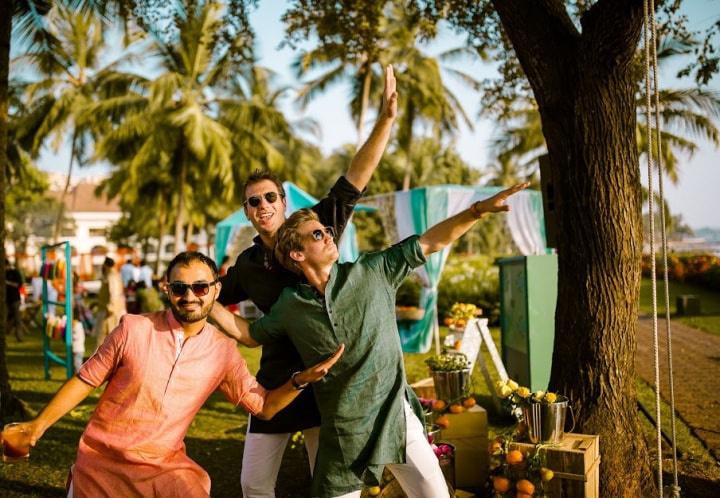 We've all heard of uninvited guests at weddings, who barge in to enjoy the glitz and glamour of a wedding and indulge in the tasty food platters. For this, it's best to be prepared in advance, by making a guest list and deploying security guards at every door as they verify the identity of each guest before they enter the venue.
Ask your closest friends and relatives to stay alert throughout the festivities and look out for unfamiliar faces. If everyone stays vigilant, you're less likely to get fooled by a stranger chuckling over the free food they're getting from you. Better be safe than sorry, folks!
Remember to take deep breaths and discuss all this with your partner and parents as you plan for the wedding guests. It'll be a fun, memorable and colourful journey, as long as you refer to this wedding guest guide, stay calm and remember to enjoy yourselves. Different kind of wedding guests add character to the event and making it the quirky big fat Indian Wedding. Face everything with a bright dazzling smile, a pinch of salt and make the most of your big day!
And don't forget to share your personal experiences with us in the comments below.