Classic & Classy: 9 Vintage Theme Ideas for Your Big Day
Are you fascinated by the old-world charm and want a vintage theme wedding? Read on as we have listed ideas that will help you put it together.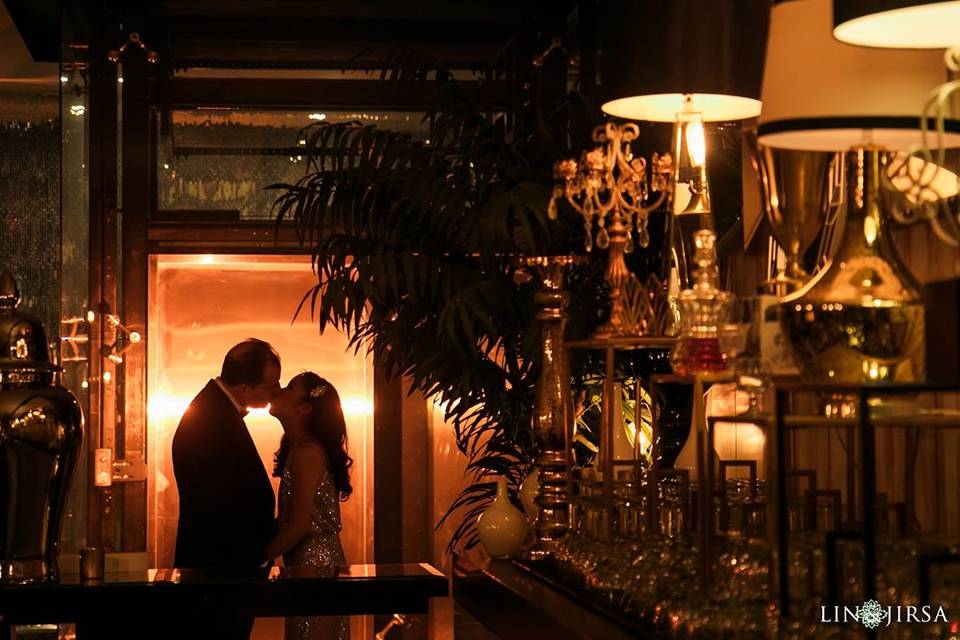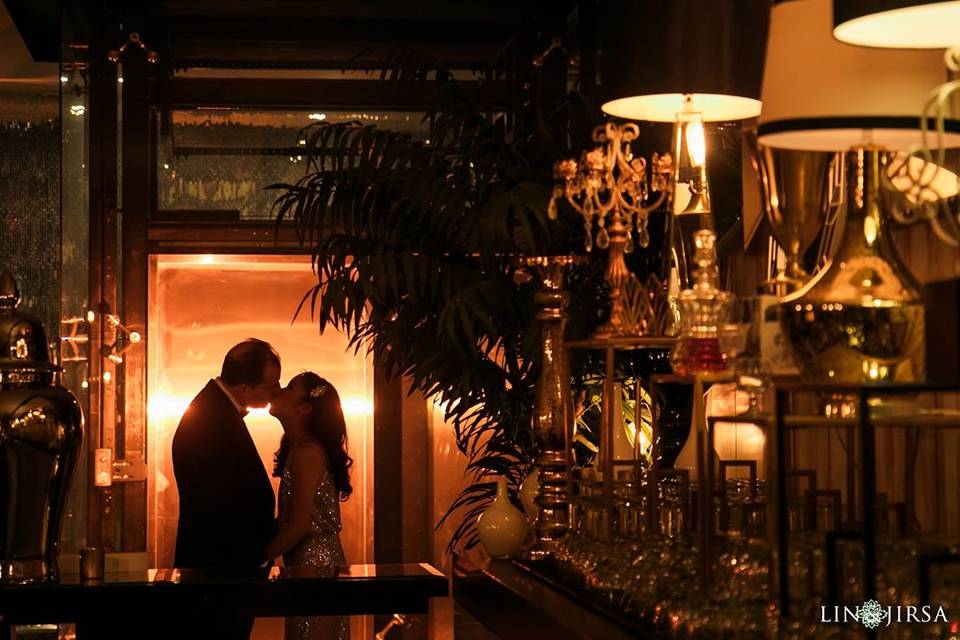 Image Courtesy: Lin and Jirsa Photography
With a plethora of theme options to choose from for the big day, always pick something that is either close to your heart or your style and personality. It makes the ceremony a more personal and rememberable affair.
Say, if you are someone who is all about the boho style, then pick the bohemian theme or a modern theme if you are a sucker for all things minimal and chic.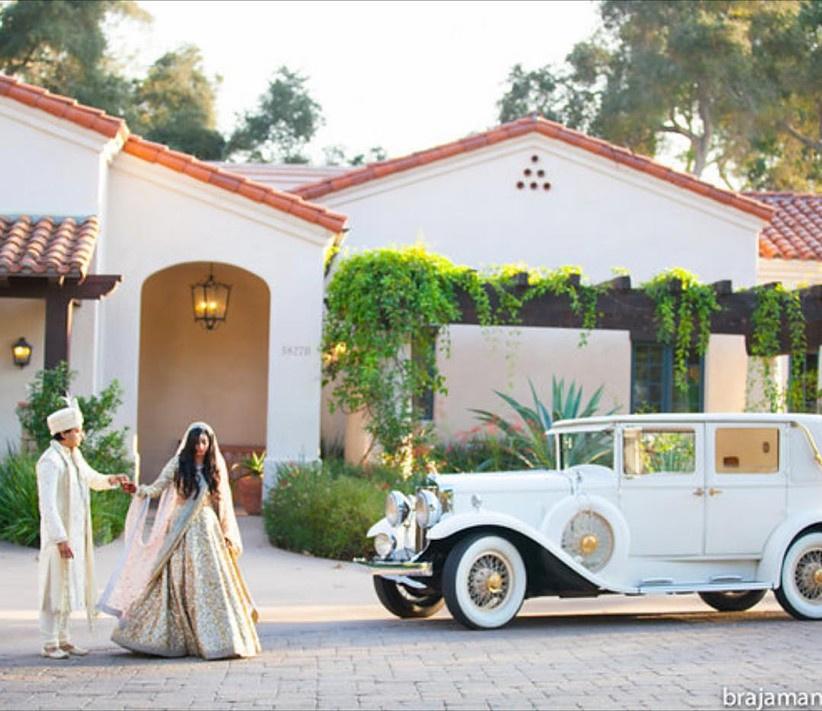 Image Courtesy: Braja Mandala Photography
But if you are an old soul who loves all things royal and regal, pick the vintage theme for we have compiled a list of vintage theme ideas that you can take inspiration from when making some of the most important decisions for your big day.
1. Prints & Patterns: Send Out Gorgeous Wedding Invites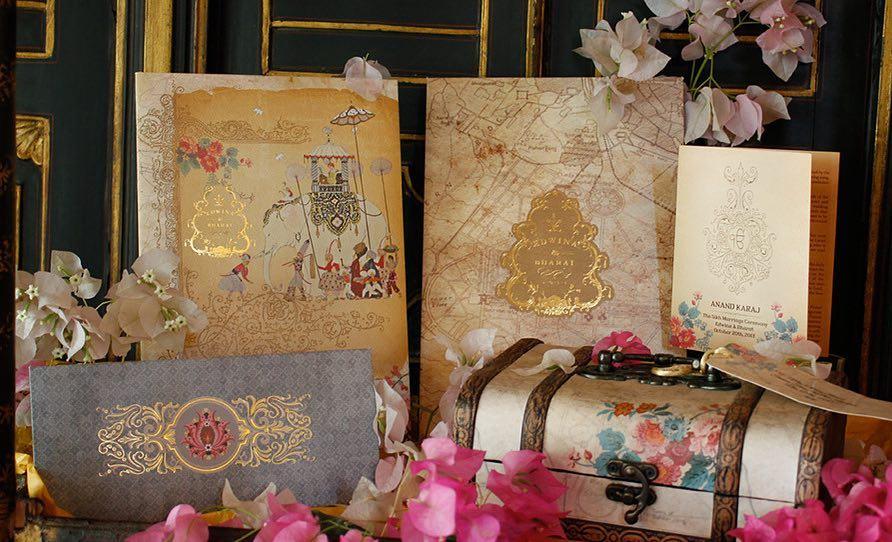 When you have already agreed upon having a wedding that will follow a vintage theme, how about you take it up a notch? We are talking about all things wedding in a vintage theme - wedding invites, bridal jewellery, wedding decor, and more.
These gorgeous wedding invites make for the perfect choice. They are decent and sophisticated. Plus, you can get creative with how the invites will be presented. You can either stick to the basics and opt for a simple patterned cover or go for a more regal look and send them across as a scroll in a pretty, little treasure box.
2. Ring The Bells: Welcome The Big Day With A Bang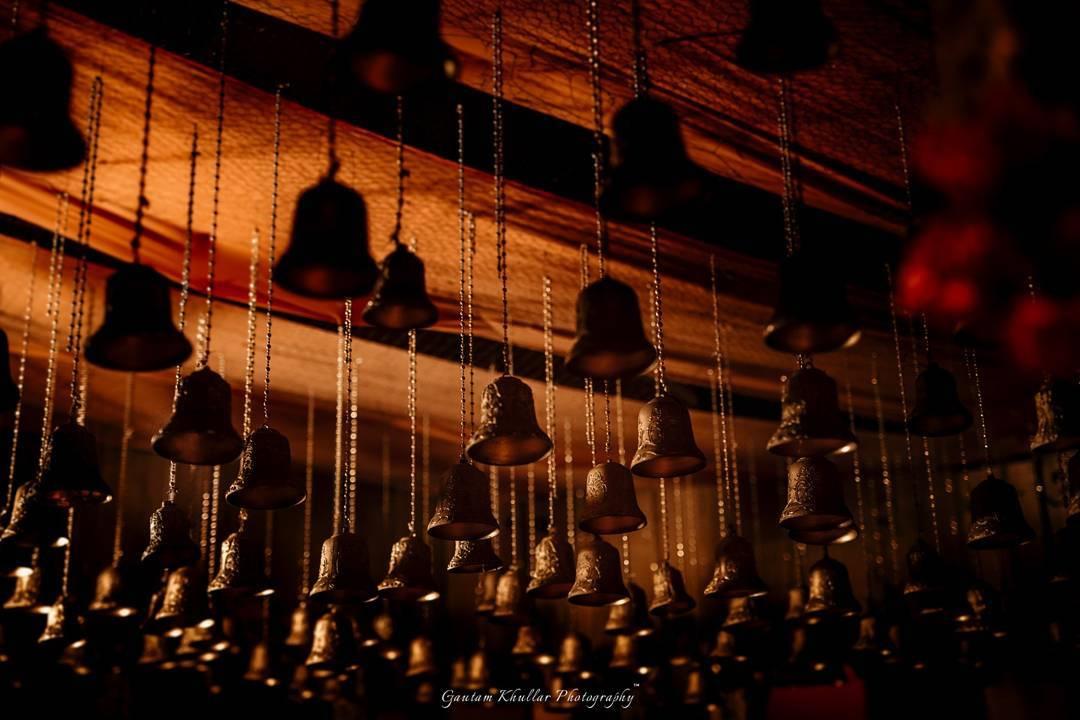 Make sure that every element of the wedding decor is in sync with the theme. So if you are going for a vintage theme for your big day, then look for decor items that are elegant, eye-catching, and preferably in gold or silver colour.
These beautiful bell hanging decorations are an apt visual description of wedding decor that follows a vintage theme. They are more simple yet classy than those in-your-face, OTT decor items.
So if you are planning to have a theme wedding but want to take a minimalistic approach, look for something like these bells, and welcome your big day with a bang!
3. The Sheer Grace Of Blue And Golden Decor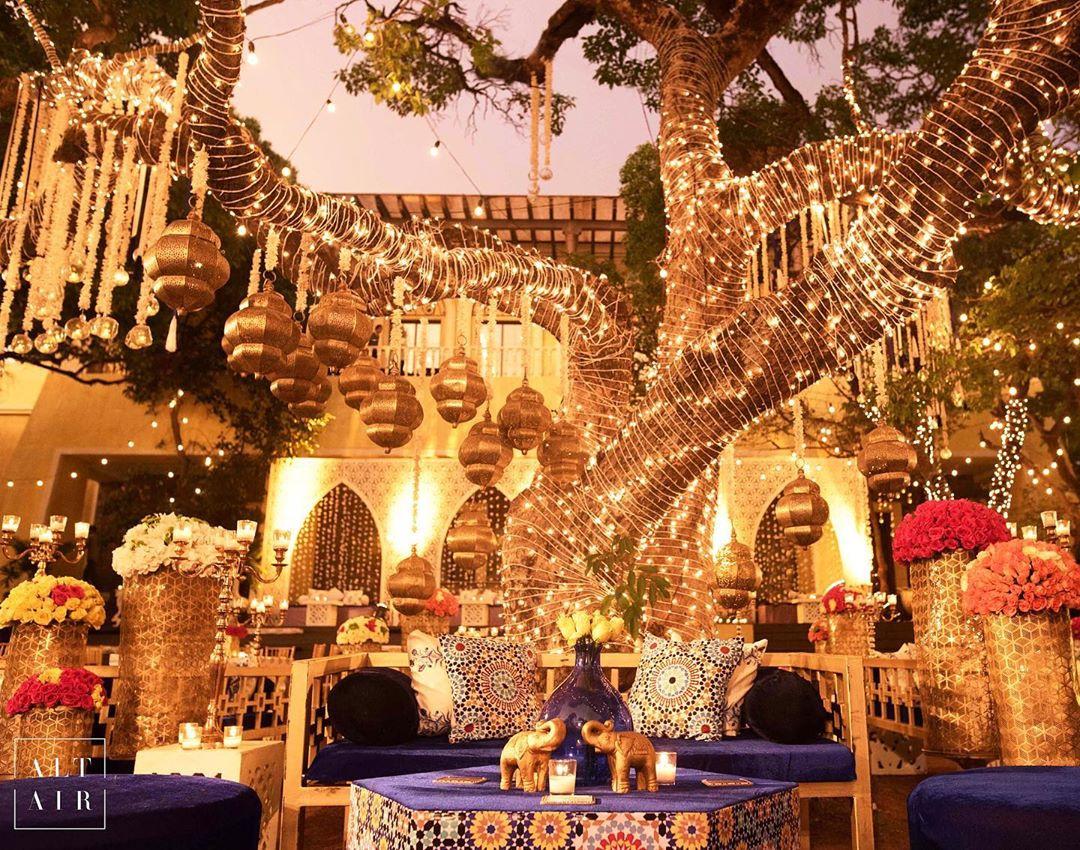 Image Courtesy: Altair Decor
A vintage theme without a hint of gold colour is incomplete. And since we are talking about going all out with the decor and preparations, how about this stunning blue and golden coloured decor for one of the ceremonies?
Everything about this setup is alluring - the tiny elephant showpieces kept neatly on the tabletop, the pretty fairy lights, the dangling decorations, the blue couch seats, and the vase. So don't forget to save it to your Pinterest board.
4. Strike A Pose In Front Of This Vintage Car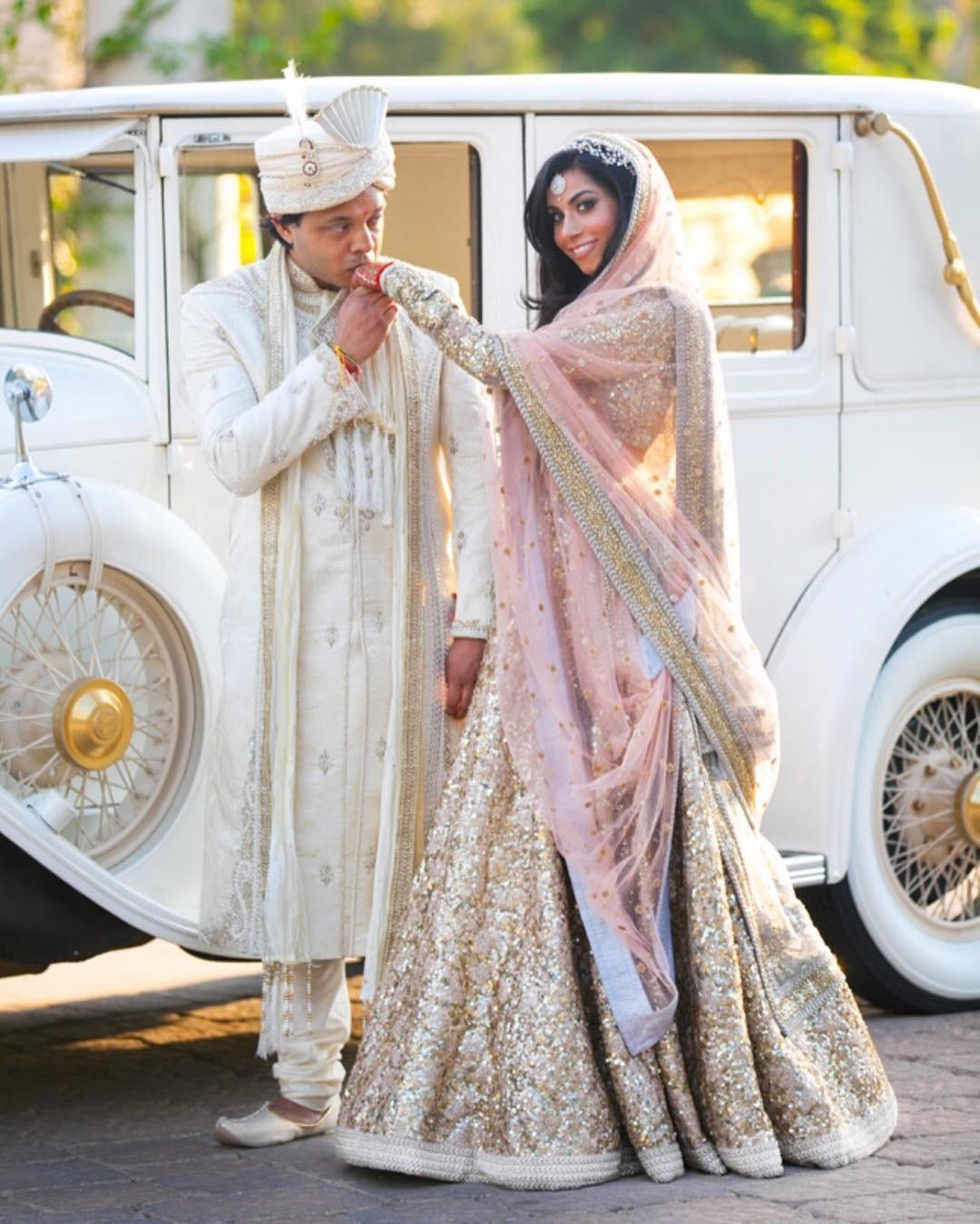 Image Courtesy: Braja Mandala Photography
Use a beautiful, well-decorated vintage car as a backdrop for one of those many couple-y photographs for your wedding album. Strike the perfect pose in your stunning outfits in front of a vintage car and check it off your vintage theme wedding checklist.
5. Don't Forget To Install A Vintage Themed Photo Booth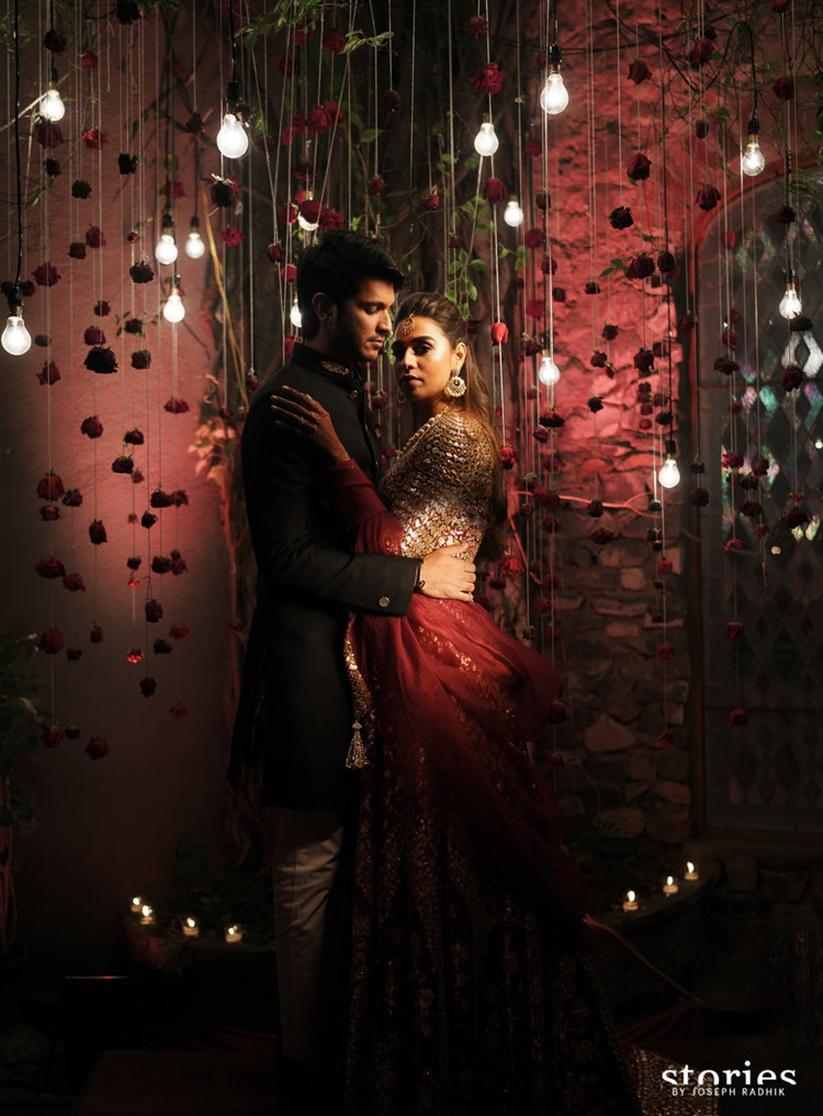 Image Courtesy: Stories by Joseph Radhik
When you are following a vintage theme for the wedding day or any of the ceremonies, make sure that every element has some role to play in the said theme. And if you are getting on with the trend (or is it an essential element now?) of photobooths and props, don't forget to install a vintage themed photo booth at the venue.
It will add character to the vintage theme decor and will ensure that nothing looks out of place. Plus, your friends and family will love you for making this small addition, because hey, who doesn't like getting new photographs and boomerangs for their Instagram?
6. A Dim-Lit Table Set-Up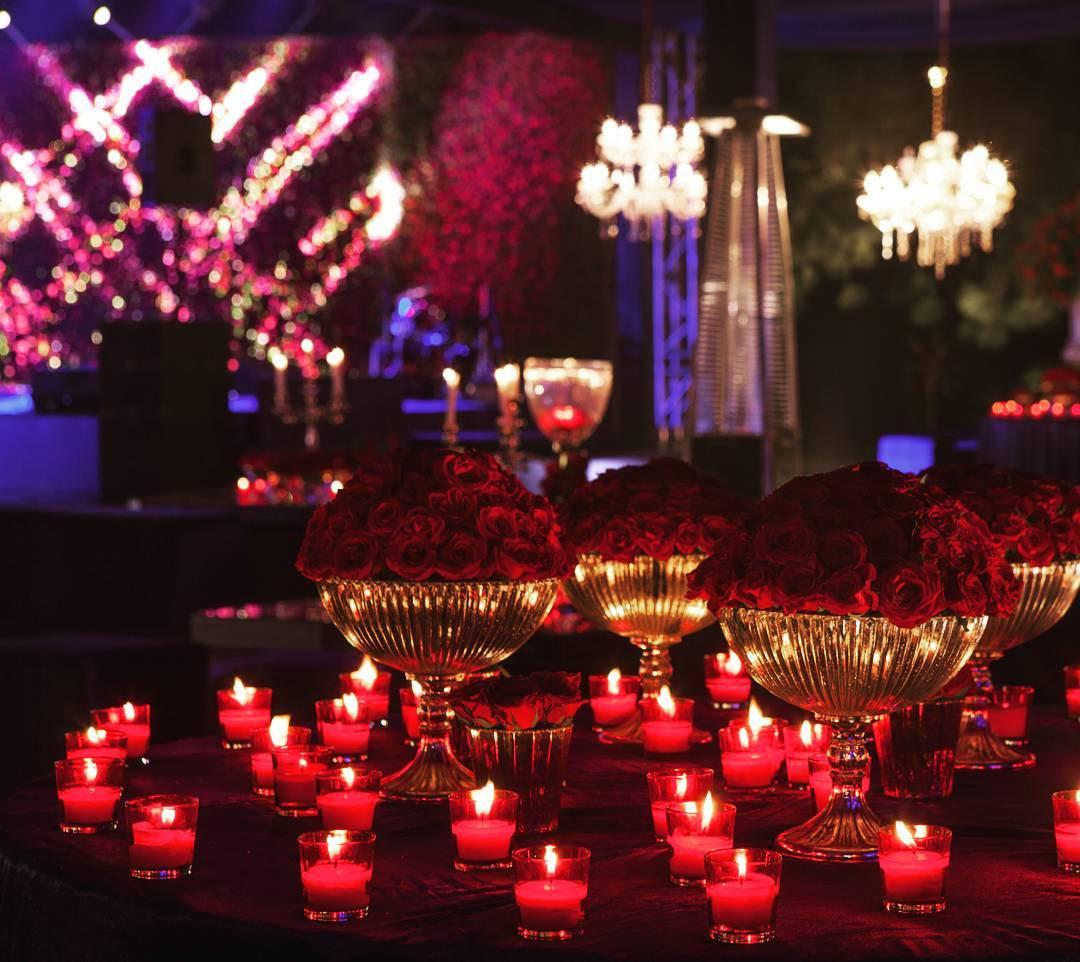 A dim-lit table set-up like this one looks welcoming yet intimate. With multiple candle decorations and beautiful flower arrangements of roses, this table set-up looks straight out of a larger than life Bollywood movie. So if that is the vibe that you are going for, this set-up is perfect for you.
Oh, and you can ditch the roses for your favourite flowers and get those pretty scented candles to make the whole experience even better for the guests.
7. Create A Breathtaking Photograph Together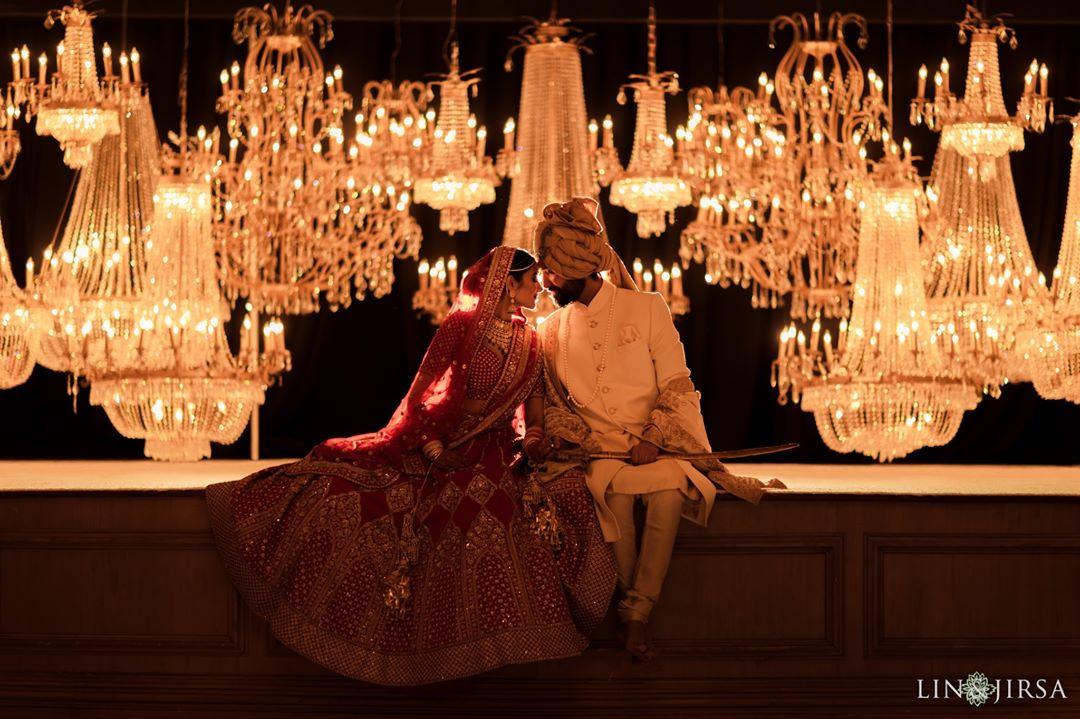 Image Courtesy: Lin and Jirsa Photography
Share a romantic moment with your partner or strike a pose to create a breathtaking photograph together in a decor set-up that looks like this. The beauty of opting for a vintage theme for your wedding is that beautiful photographs are guaranteed.
Imagine sitting on the edge with the most perfect and regal backdrop in some stunning designer outfits with the love of your life. Makes you want to experience it, right? So wait no more, and choose vintage theme decor that will help you create a photograph like this one with your bae.
8. When Even Your Decor Is Too Glam To Give A Damn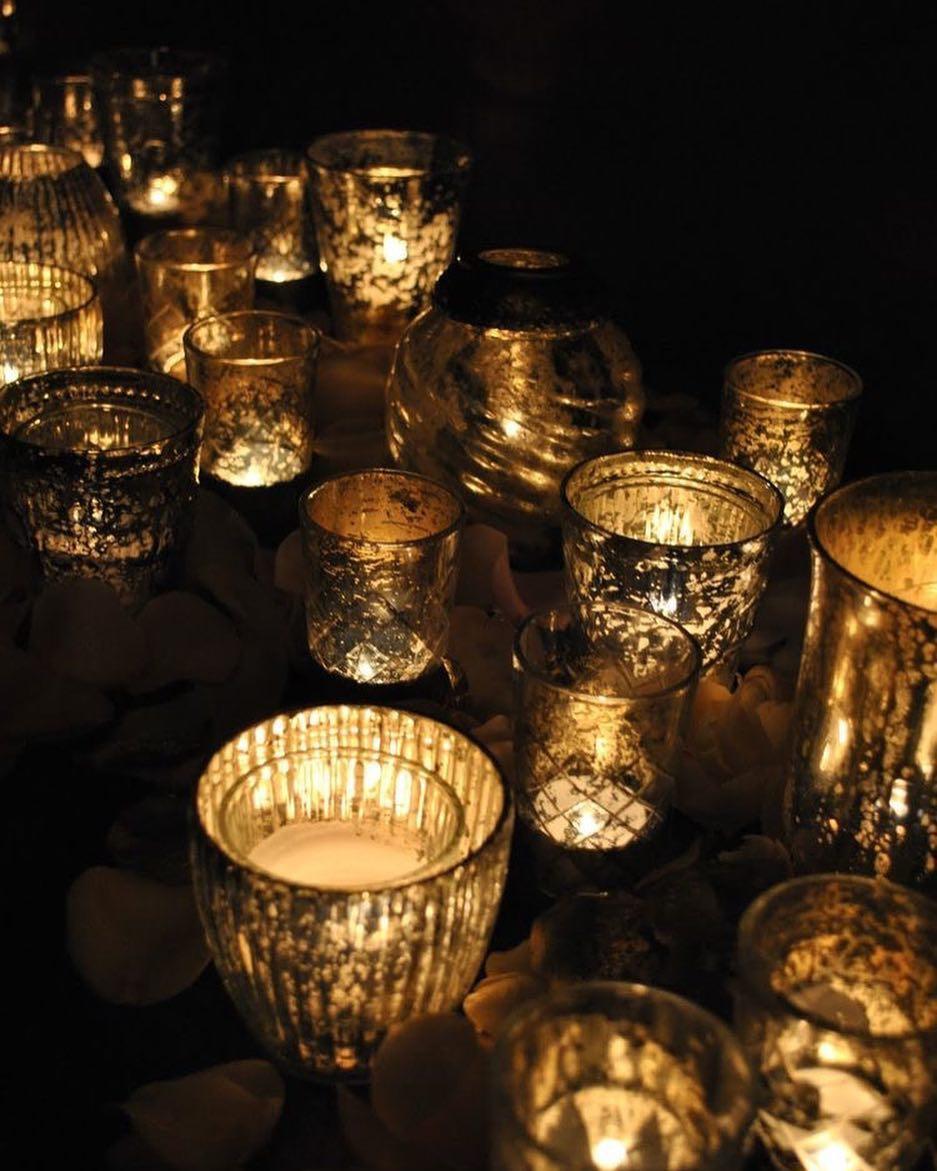 When the MO of your life is "Too glam to give a damn", you should not settle for wedding decor that is anything less than glam either. And these beautiful tealight candle holders are glamorous, and they make for a perfect choice for the vintage theme of your big day.
9. An Elaborate Mandap Set-Up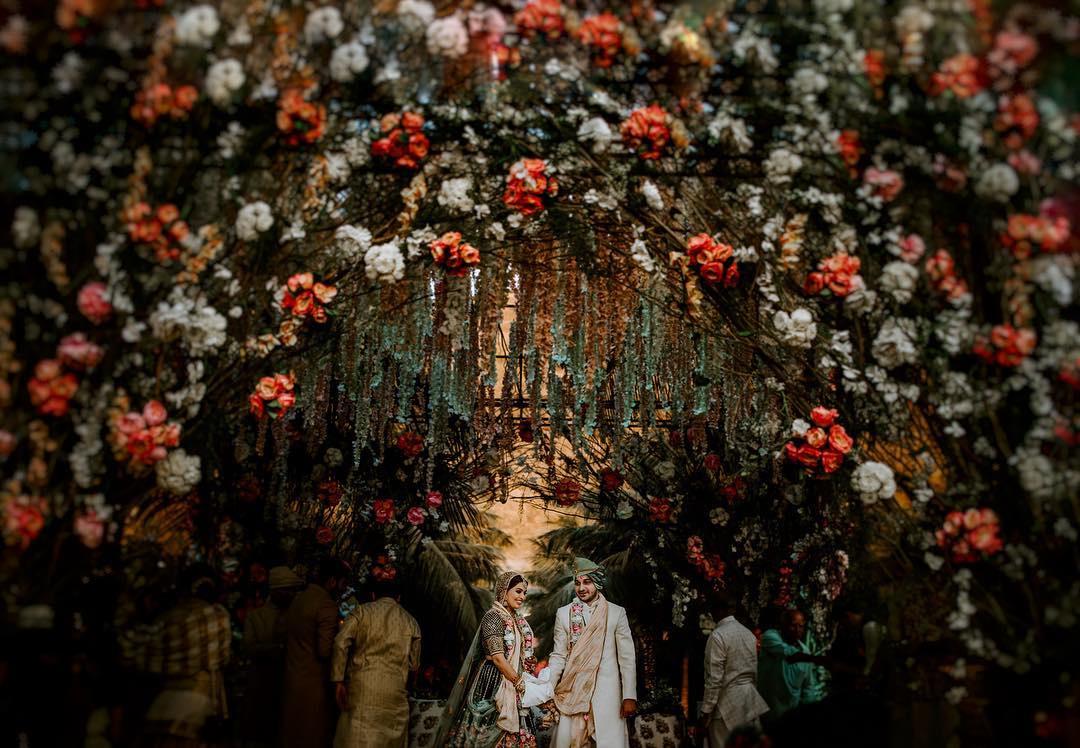 When we think about an Indian wedding with a vintage theme, we cannot help but think about floral vines, eye-catching decor, bright coloured outfits, and a larger than life set-up. And this mandap set-up perfectly fits the description. It is all these things and more.
So if you are someone who is a sucker for elaborate decor and detailing, then this mandap set-up should be your go-to option.
The result of the wedding has to be vintage personified, and that means you will need to curate every element carefully to ensure that it tells a story in entirety and is well-woven with each other.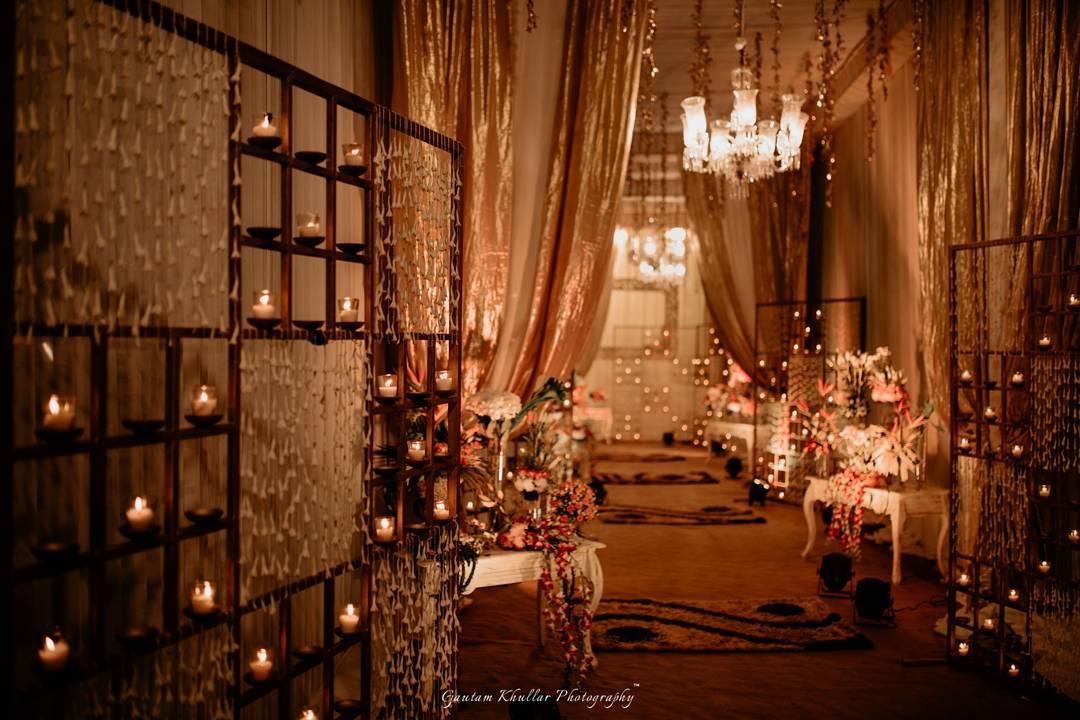 With ideas that scream vintage theme for everything from the wedding invites and the vehicle to the table arrangements and the wedding decor, we have curated a list that you can refer to if you want to ensure that your vintage theme wedding becomes the talk of the town.
So pick your favourites from every category and start working towards putting together the most epic and incredible wedding of the year.
Share these vintage theme wedding ideas with your partner today and start finalising the wedding decorators already!