Easy, Breezy and Gorgeous! Simple Flower Decorations You Must Try for Your Wedding!
Hoping for a summer wedding with simple flower decorations? You've reached the right place! We have got some great ideas for you to dwell upon. Read on to get started.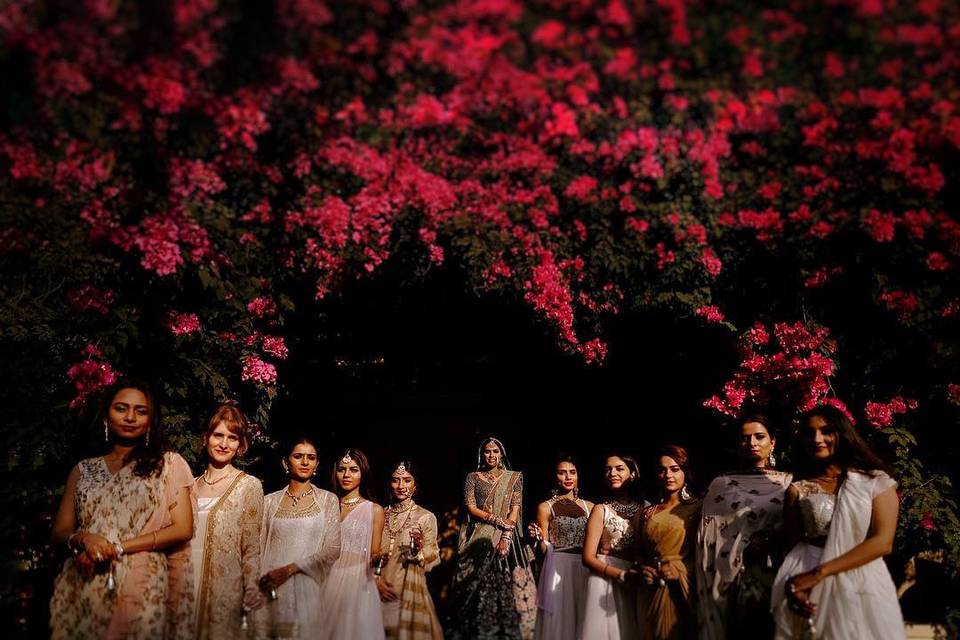 The fragrance of roses, lilies and jasmine filling up the air at the same time, with a colourful view of flowers. What else can a bride ask for? Simple flower decorations have become the latest trend in the wedding season now and more than drapes and shimmer, brides want fresh flora while tying the knot. Additionally, with the temperatures rising up, easy flower décor is going to be every bride's demand. These colourful and fresh flowers will turn your wedding into a dream without much work. If you're still in doubt, have a look at some of the finest yet simple floral wedding décor!
1. Garlands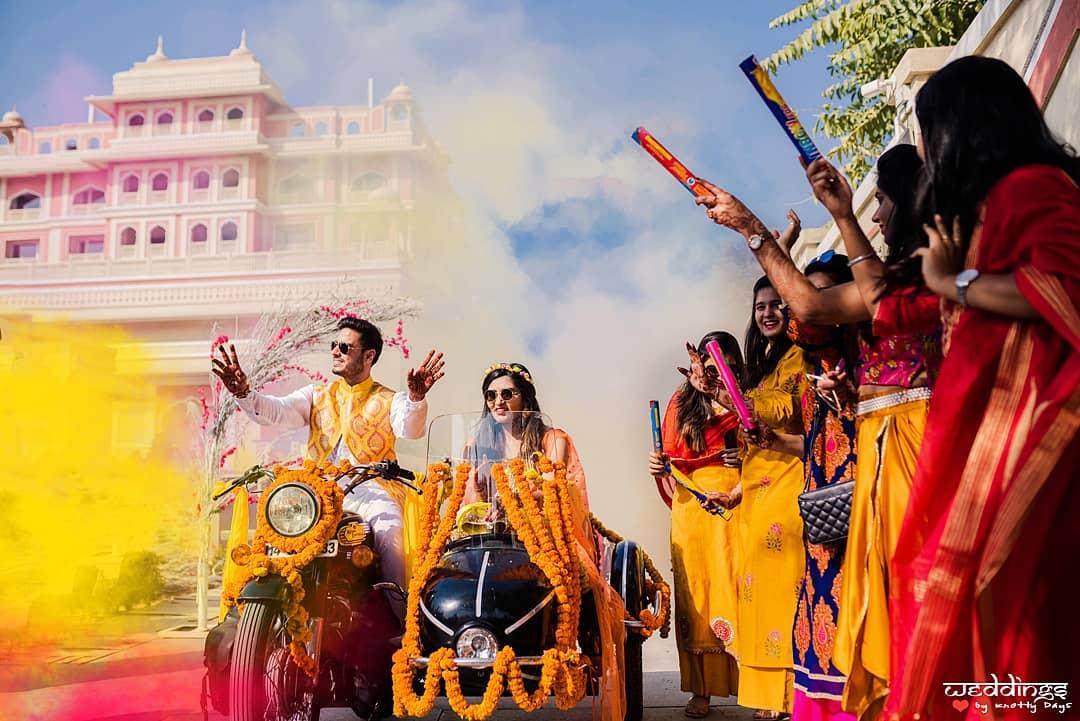 Garlands are the oldest form of flower décor and are also one of the top simple flower decorations for a wedding. Huge garlands of different flowers like marigold, rose, jasmine and lilies are hung around trees, pillars and other furnishings, making them look like a floral wonder. Apart from that, garlands can be made easily at home. You can either make them out of one type of flower or make them out of different types of flowers, according to your choice. Make them up of any length as required and turn anything into a floral wonderland. You can even put them up on the top of your car. In the end, garlands will only brighten up the place with their colours and outcome.
2. Floral Carpet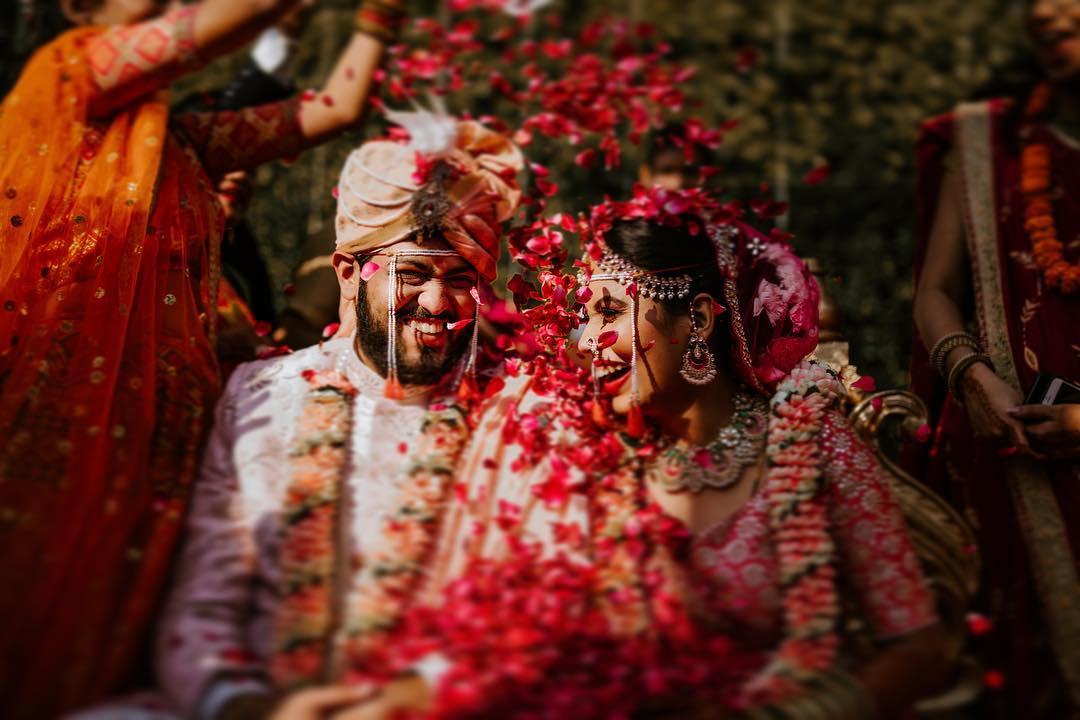 You must have seen all those shows where celebrities walk on the red carpet while posing for cameras. Well, now that you are the bride, you are the star of your wedding! So why not create a floral red carpet for yourself? It tops the list of simple flower decorations and only requires a good number of flower petals. You can take different flowers or only one, like roses to make that perfect red carpet for the bride. Imagine walking down on those flowers as a bride towards the stage! We are sure you won't stop thinking about it for years to come. It will only take a few minutes but will look lovely in your wedding pictures and create long-lasting memories.
3. Flower Hair Piece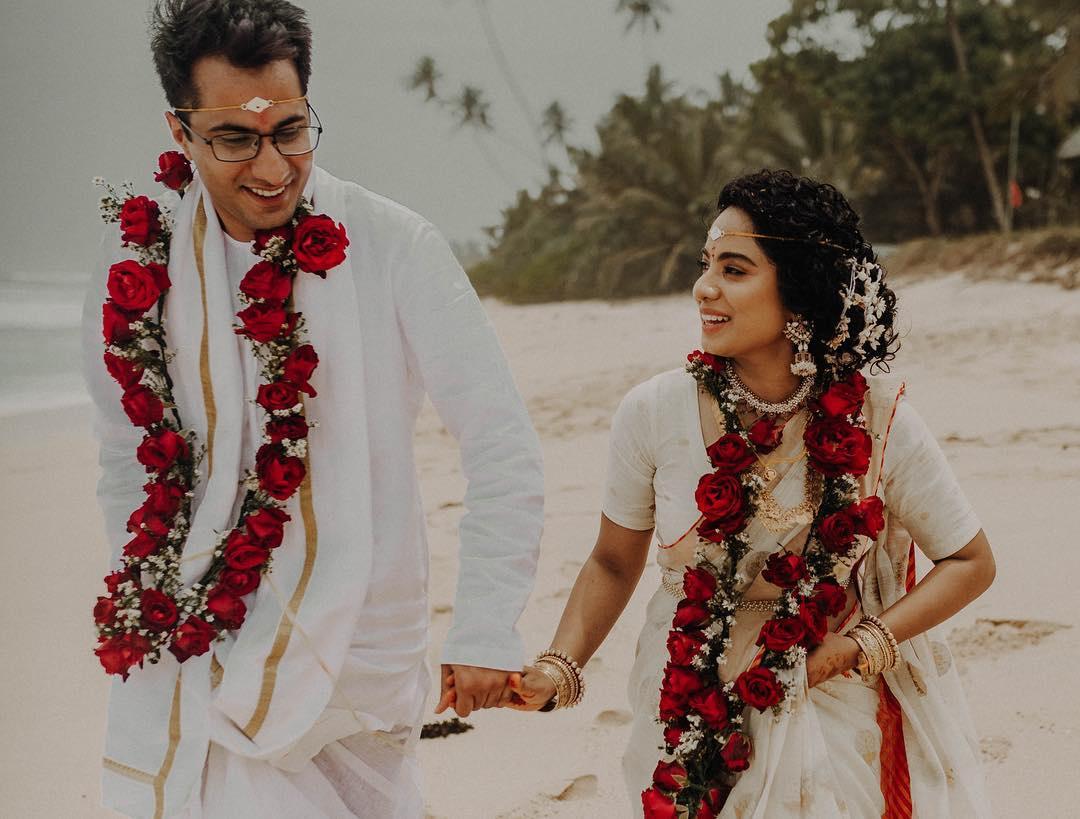 Floral hair pieces are a fad amongst all brides now and have become a must-have bridal hair accessory. Believe it or not, they are a part of simple flower decorations as they beautify the bride in a unique and graceful way. As elegant as they sound, these hair pieces can be donned on any kind of hairstyle, whether it is a bun, braid, half bun or curls. These hair pieces can either be a big one or numerous small ones to pin up in your hair. Either way, it brings out a marvellous glow in your hair. Some of the hair pieces that you can use are a Gajra and Pelli Poola Jada. Apart from that, you can even get fake floral designed hairpieces to make a dazzling impression on your special day.
4. Floral Entrance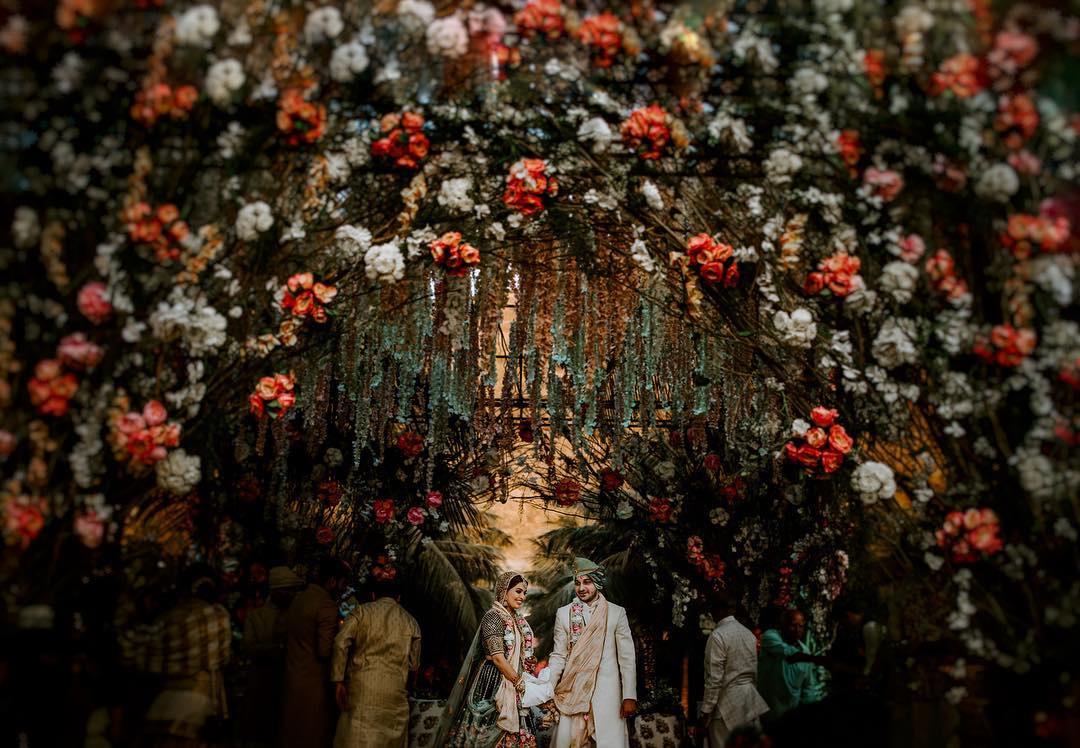 Imagine an entrance to your wedding decorated with white and red roses to welcome the wedding guests. Doesn't it seem enchanting? Well, it's no longer a daydream but a possibility for your wedding. You can get creative and decorate the entrance, covering it with flowers and make your guests admire it in awe. Embellishing entrances with flora has now become one of the most popular simple flower decorations that are seen at weddings, but still, make an exotic impression.
5. Floral Mandap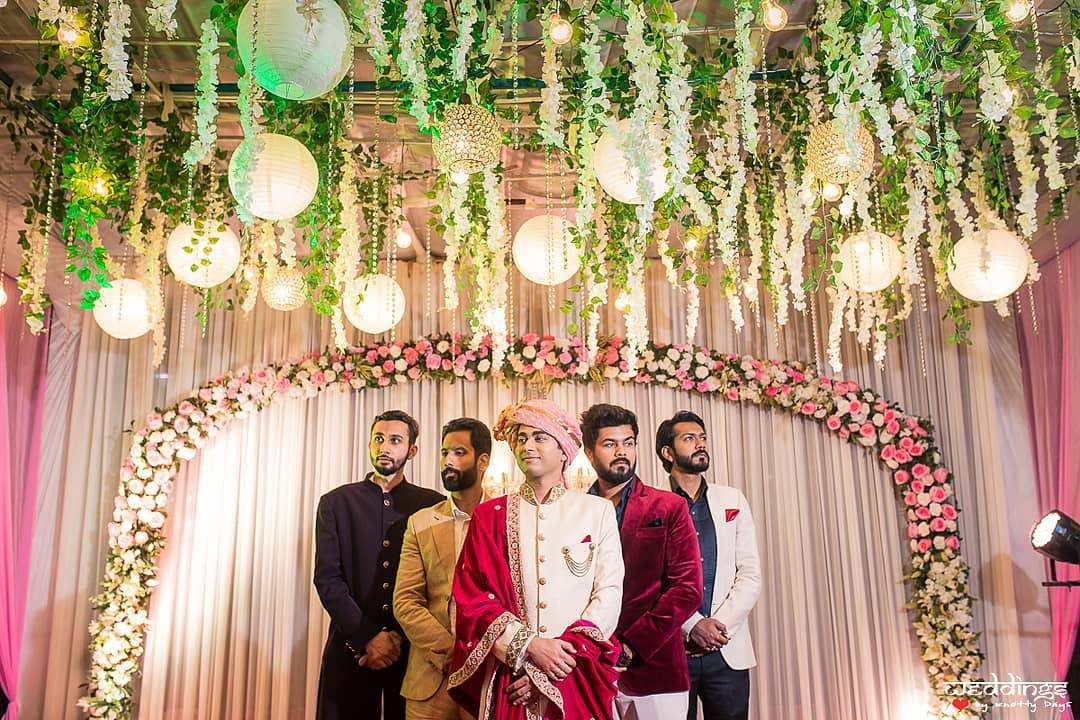 The mandap is where the actual wedding takes place. It is where the wedding couple takes the Saath Pheras, or the 7 vows of a Hindu wedding, and get married according to the wedding rituals. A mandap design can be circle or square shaped and is supposed to have a canopy, supported by 4 pillars. This is where the flowers come into the picture. Instead of decorating the mandap with fabrics and ornaments, think different! It can be easily bedecked with a range of flowers like marigolds, roses, lavender, jasmine and more. The canopy can be dressed up with roses from the top, while the pillars are covered with marigold. You can get even more creative with the mandap decoration ideas and craft out one of the best simple flower decorations.
With so many simple flower decorations available for your D-day, it's easy to see why so many weddings have floral wedding décor. Such adorable flower arrangements are hard to not notice and are easy to make. Moreover, with so many florists available today, it's not hard to find the flowers of your choice, be it imported or not. So stop thinking about it and start working on it. After all, there's never enough time to prepare for a wedding!
Get in touch with our expert florist vendors for amazing flower decoration ideas!