Home to heritage temples, filter coffee lovers and fine silk connoisseurs, Chennai is a heavenly abode if you're planning to splurge on gorgeous Kanjeevaram sarees for your destination wedding. Select from an array of choicest of fine silk Pattus and indulge in the resplendent temple gold jewellery to complete your bridal look.
And the importance of silk sarees for the bridal trousseau cannot be understated. Imagine hoarding traditional silk sarees with stunning temple motifs on a wide zari gold border or embracing the contemporary Kanjeevaram silk sarees with nature-inspired impressions. Also, you need to be careful and alert while choosing the silk sarees in Chennai. It is possible that you might pick a fake silk saree without even realizing it. In order to stay authentic and invest in a pure silk saree in Chennai, we recommend you shop from these best-selling brands.
1. Pothys Silk Sarees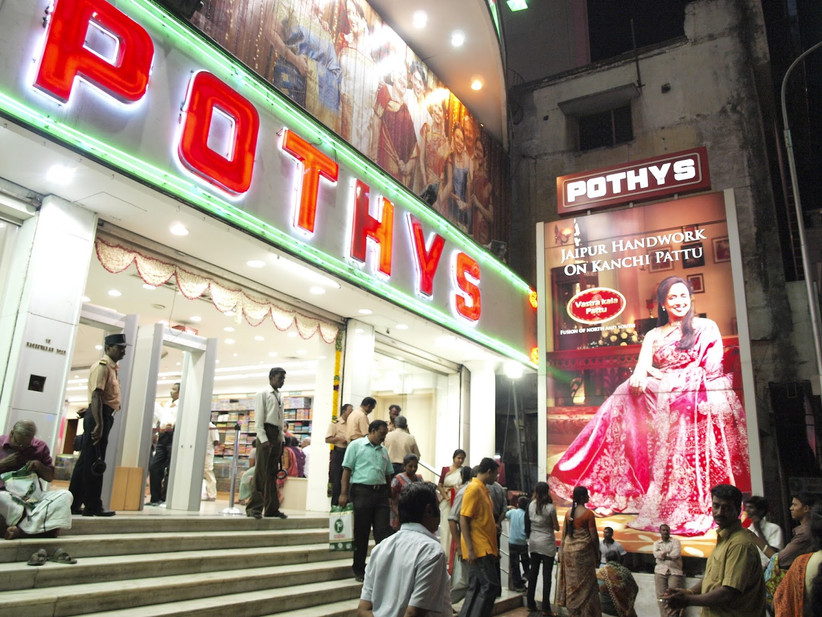 Image Courtesy: Pothys
One of the most revered and coveted silk saree brands in Chennai, Pothys silk sarees are in this business since 1923. The brainchild of K.V Pothy Moopanar who launched the brand in the early 18th century to provide for cotton sarees and dhotis woven on his loom in the post-independence era when khadi and handloom stormed the nation for real awakening.
Now, they have a massive range of silk, cotton, ikat, georgette and chiffon sarees. From Kanjivaram silk to Mysore silk, Pothys is a one-stop shop for all your whims and fancies. Explore a wide variety of silk sarees in Chennai at their numerous franchise stores.
Price Range: ₹1,200 - ₹60,000
2. Palam Silk Sarees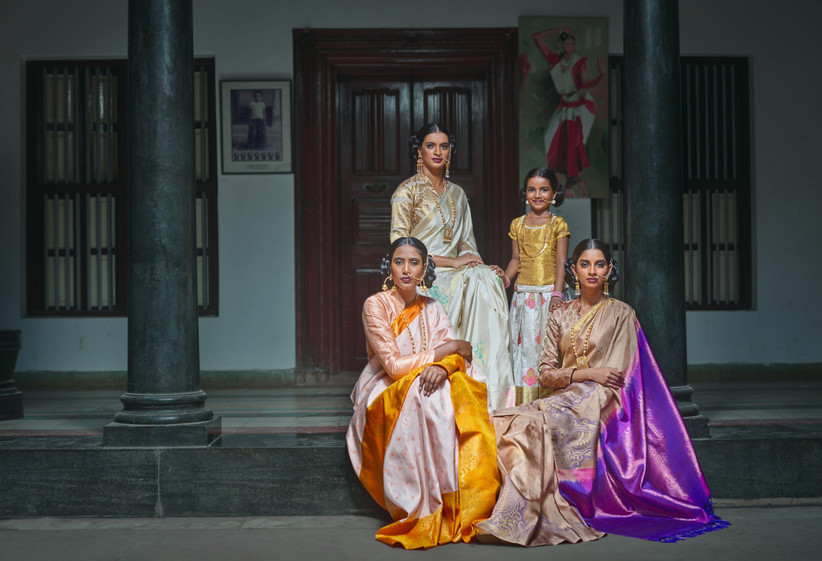 Image Courtesy: Kollywood
Exquisitely handcrafted to tailor your many moods, Palam Silk Sarees are endorsed by South India's saree ambassador and Bollywood's Silk Vidya Balan. Stocking an enormous range of traditional Kanchipuram, luxury Kanchipuram, bridal and uniquely designed Kanchipuram silk designer sarees. Additionally, they also house a great variety of Maheshwari silks, linen and cotton silk sarees.
You will certainly be in awe of their ancestral home inspired store in the heart of Chennai. Just make sure you go with an ample amount of time and bank balance to splurge on the modern contemporary range of silk sarees in Chennai.
Price range: ₹1500 - ₹1,00,000
3. Nalli Silk Sarees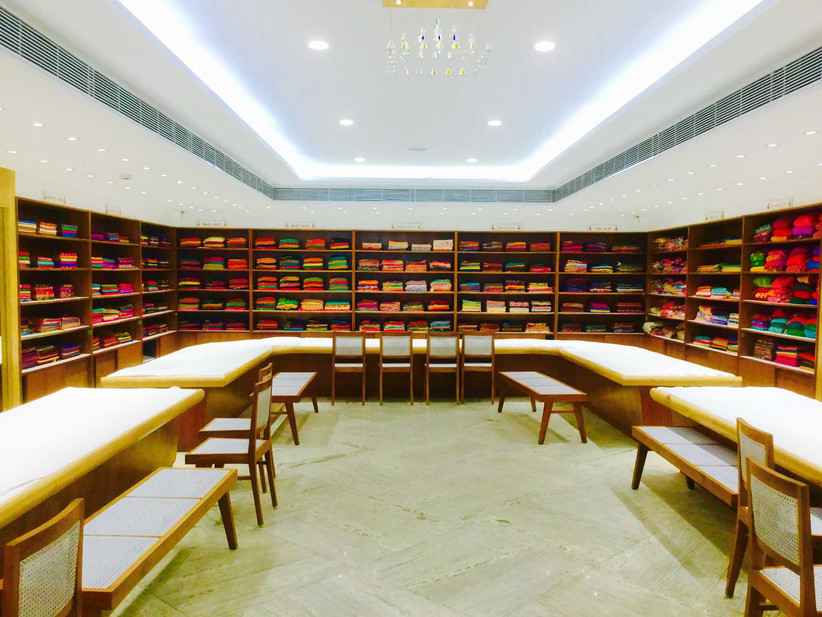 Image Courtesy: Silk Route
The oldest and most trusted silk saree brand for women, Nalli Silk has established a robust image in the ethnic industry for women in India. Started by Nalli Chinnasamy Chetti in 1928, it is considered to be a hub of silk sarees in Chennai housing more than 10,000 varieties in traditional silks, bridal silks, occasion-wear silk sarees and much more.
Carving a niche from Kanchipuram to California, the chairman still believes in "If you think of a sari, think of Nalli." The legacy of 90 years has truly been a long-standing tradition of setting trends and as the label has recently forayed into the jewellery segment as well. It is indeed a perfect destination for bridal trousseau shopping.
Price: ₹500 - ₹1,00,000
4. Studio Ayana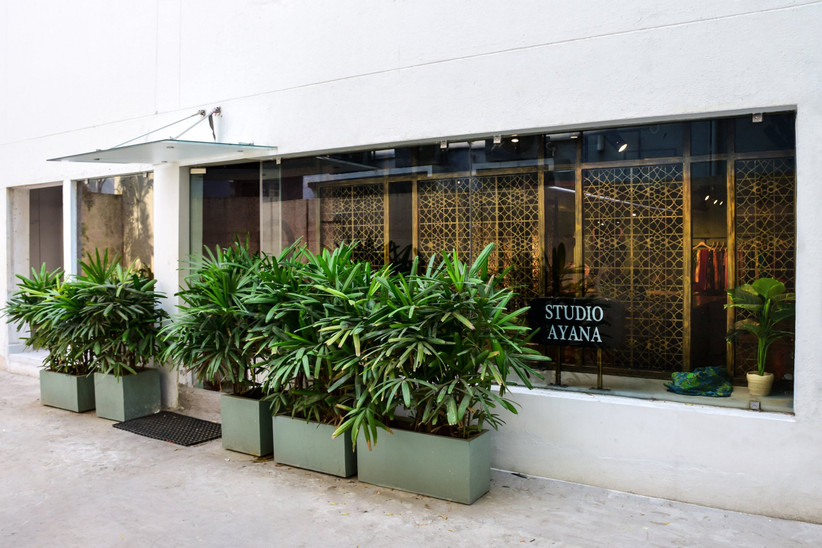 Image Courtesy: Medium
A boutique shop located in Chennai, Studio Ayana houses sartorial sarees for brides-to-be. The palette of lightweight royal silk sarees, traditional wedding silk sarees, luxurious silks and much more. Studio Ayana is every Chennai woman's go-to destination to updo their wardrobe with an exuberant collection of pastel-esque, age-old colours on a cascading façade to let you bask in the glory of regal pomp.
Don't think twice and just hoard your favourite silk saree in Chennai because each one of them is exclusively handcrafted with a limited collection.
Price: ₹11,000 - ₹60,000
5. Tulsi Silks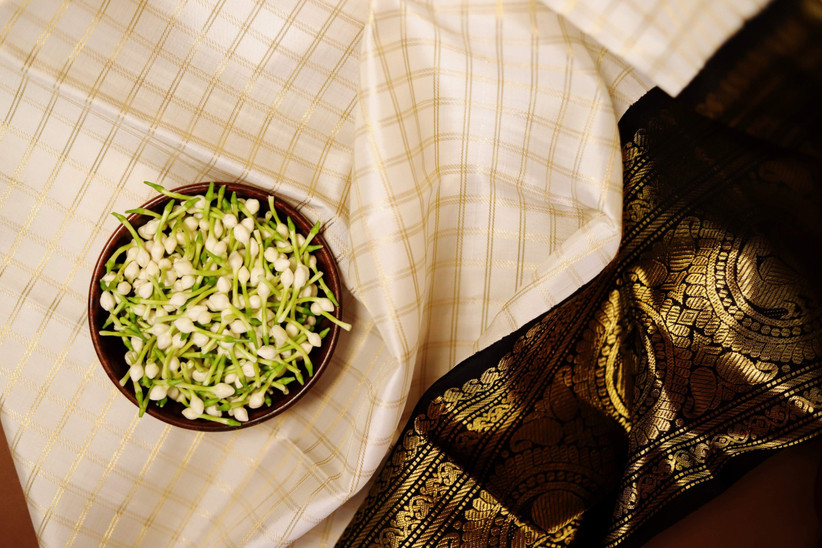 Image Courtesy: Tulsi Silks
An extended label of exquisite and highbrow saree collection, Tulsi Silks is a sister concern of the thriving couture brand Neeru's Emporium. Tulsi Silks is running a successful online business and they recently launched an offline store in Chennai to further enhance their visibility and offer visually appealing aesthetics to the defined target audience.
Proud producers of fine silk sarees in Chennai, Tulsi Silks are priced exorbitantly high because of their high-quality material and finesse.
Price: ₹2000 - ₹80,000
6. Kanakavalli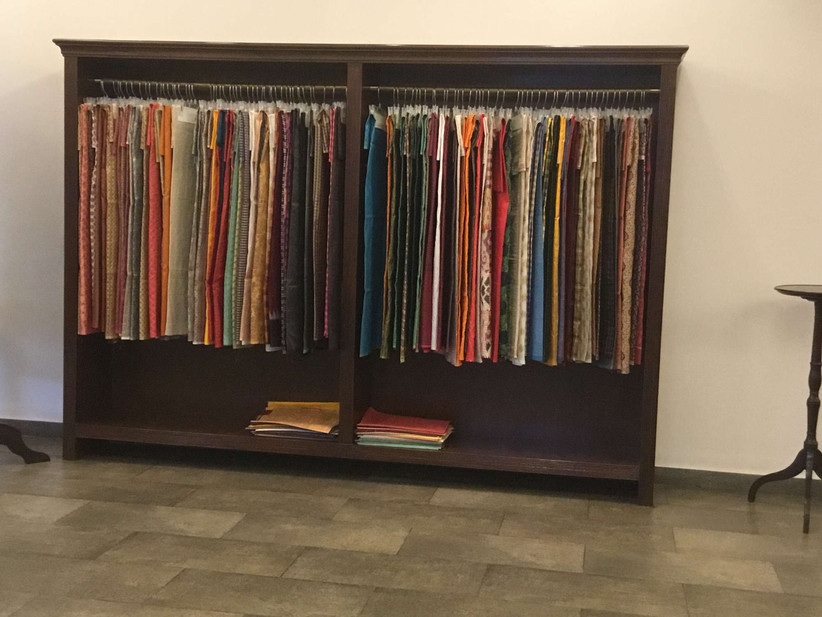 Image Courtesy: LBB
Think of opulence and grace, think of Kanakavalli. An ultimate destination for your silk sarees in Chennai, Kanakavalli is an epitome of poise and plush collection that will become a kitschy conversation-starter at the gala soirees you will attend. Curated by the chief designer Ahalya in her endeavour to revive and celebrate the queen of silk sarees in Chennai and luxury with her contemporary label.
She has an elite clientele and takes pride in building a sanctum sanctorum for the highbrow society and women who have an unconventional taste when it comes to ethnic ensemble.
Price: ₹10,000 - ₹50,000
7. Sri Palasa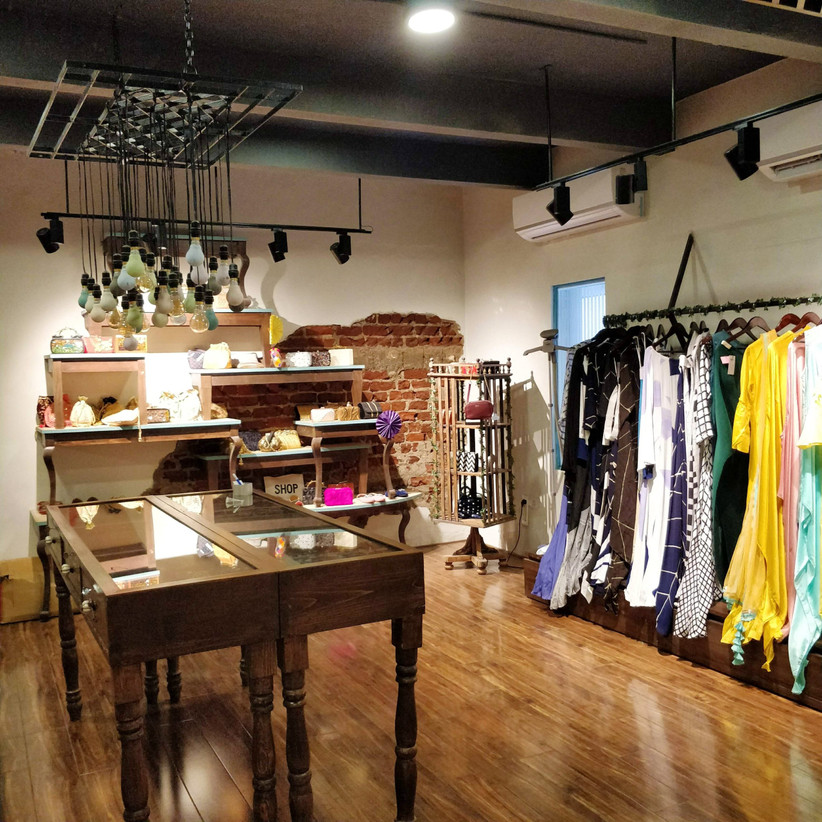 Image Courtesy: LBB
Renowned producers of premium and exotic range of Kanchipuram silk sarees, Sri Palasa has been a hands-down curator of sarees, suits, Anarkali suits and a wide range of traditional blouses. Perfect for modern-day brides-to-be, Sri Palasa manoeuvres through the crowded saree shops and carves a niche with its exquisite detailing and rich silhouette.
Recall the good ol' golden days of luxury and cascading façade with Sri Palasa's silk sarees to cover the special occasions with old world charm.
Price: ₹5,000 - ₹75,000
Talking of the royal, traditional, uber-luxurious silk sarees in Chennai, we have covered a humongous range of brands that will be a perfect fit for you. Whether you're looking for your wedding as a bride or casually draping for a special festive occasion, curated collection at these premium stores will leave you wanting for more. And as an added bonus, we have some great draping, pleating and styling tips for silk sarees to help you look after your collection.
Have you shopped silk sarees in Chennai before? If yes, which is your favourite go-to brand, tell us in the comments below.