Creative Saree Packing Ideas to Make Your Gifts Look Great During the Sagan!
With the sagan ceremony fast approaching, it's time to nail down the gifting decisions. Make sure that the sarees you gift are packed and presented well. We've got a few saree packing ideas that will definitely help you with this!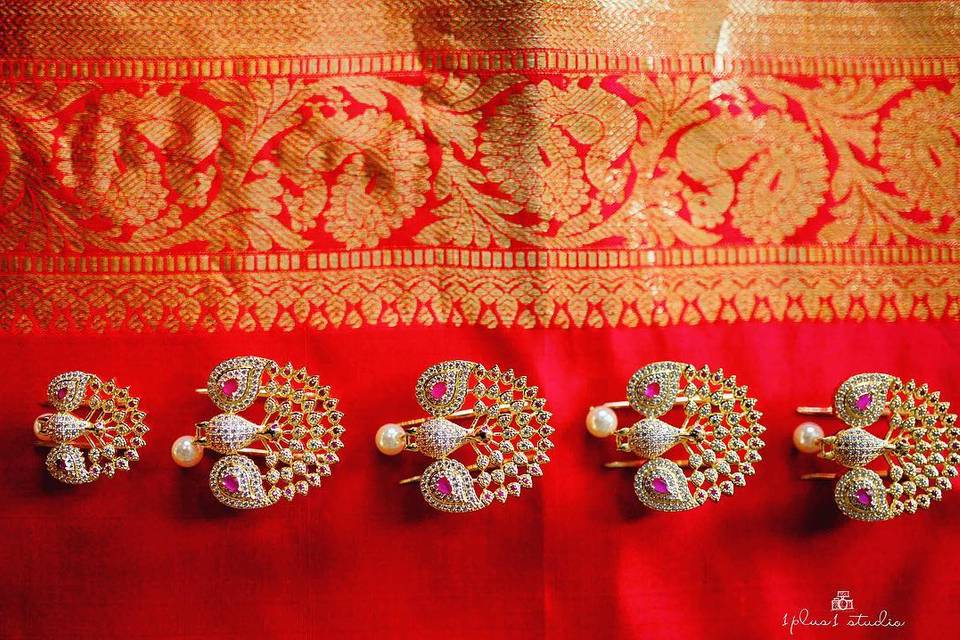 The Sagan ceremony is one during which families exchange gifts as a sign of mutual acceptance and love. One of the most popular gifts given during this ceremony is the trusty saree. Widely considered to be the most elegant garment to come out of India, this ensemble can be found in different styles across different states of India. From the gorgeous green Naveri style in Maharashtra to the internationally lauded Kanjeevaram sarees from the south, you have more than enough options to consider while gifting a saree. The real dilemma lies with saree packing!
When you're offering someone gifts during the wedding season, generic wrapping paper just does not match up to the grandeur of an Indian wedding. Therefore, families generally come up with creative ways to gift items to their Sambandhis. If you're looking for a few cool saree packing ideas, then keep reading on to know what we suggest!
1. An ornate tray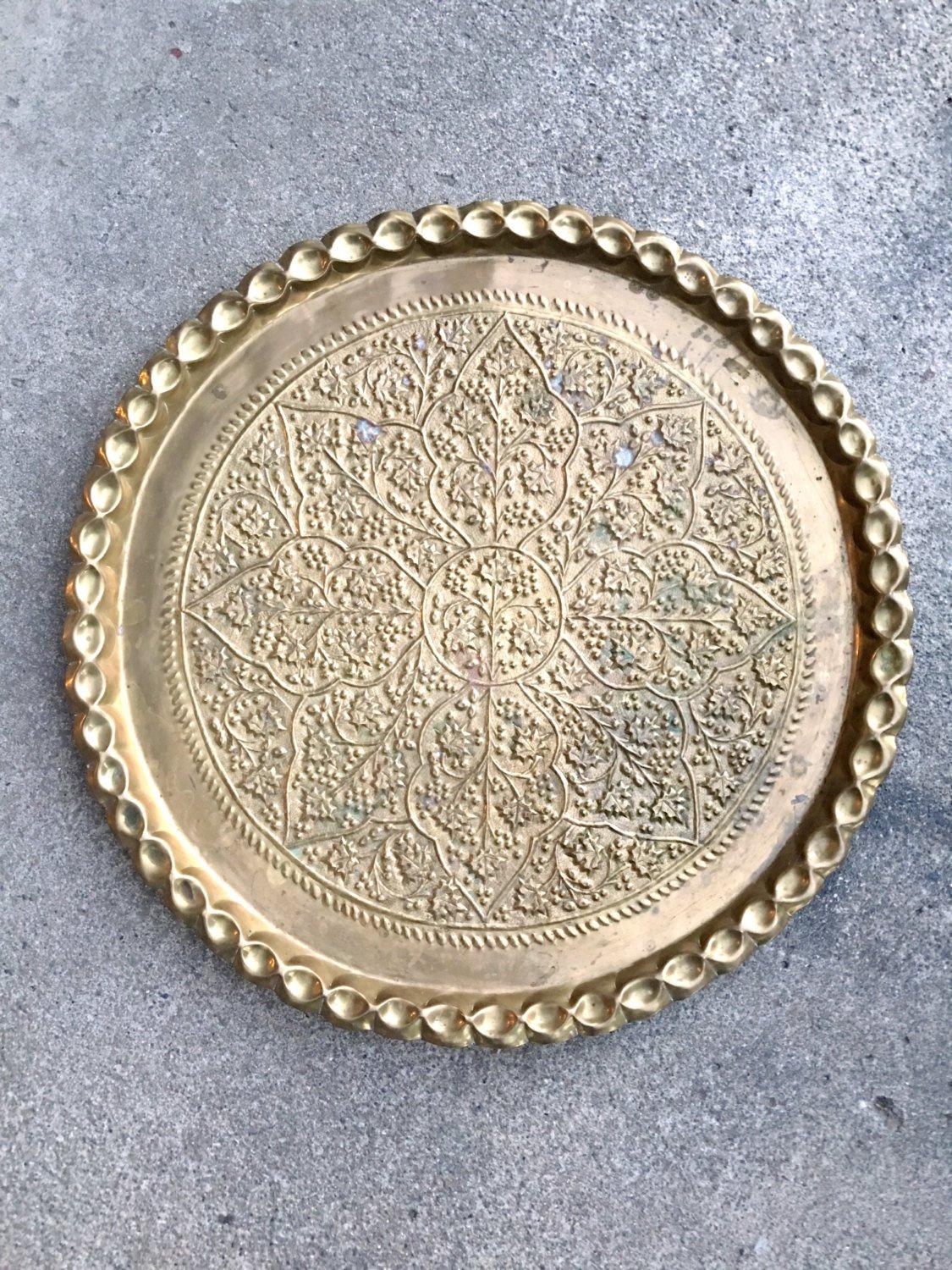 Image Courtesy: The white elephant co
One of the most common ways that people use for saree packing is an ornate tray (also known as a ring ceremony tray) that holds a couple of different sarees. Families sometimes also add jewellery pieces onto the same tray if they are planning to gift any, so that the whole thing looks like an ensemble. The tray is then covered with a see-through plastic sheet that can either be clear or coloured, based on your preference. Seal the tray with a few pretty ribbons and your saree packing is complete!
What metal colours to use for the ornate tray?
More often than not, people pick either a gold or silver coloured tray to place the presents on. This is because these metals tend to signify opulence and prosperity. However, if you want to stick to a specific aesthetic that you're implementing at the ceremony, you can go for bronze, copper, or even black metal colours.
2. A cool box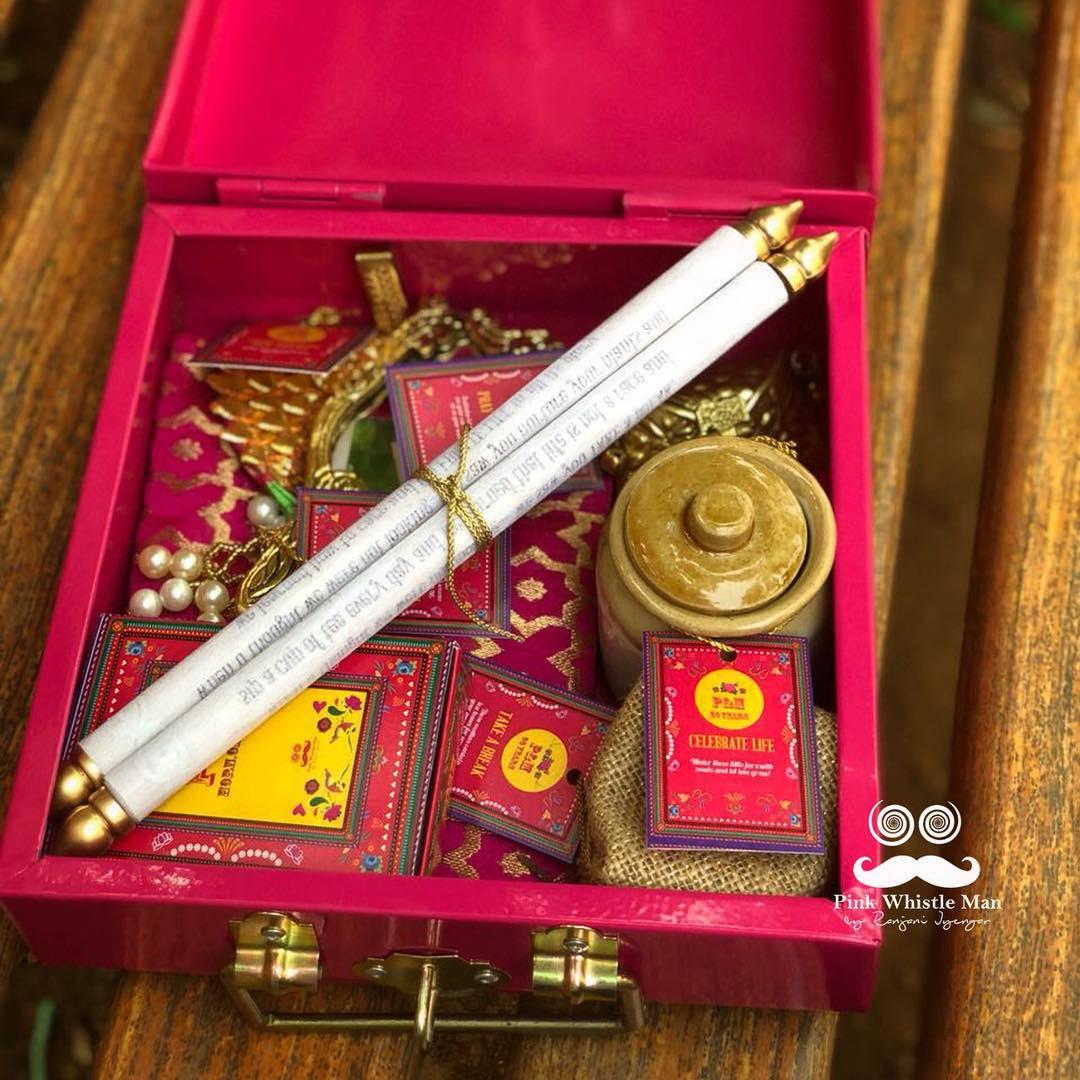 When you buy a new saree, the original saree packing is generally a cardboard box, which is pretty boring. Instead, use a cooler box that is aesthetically pleasing instead. This way, the box itself becomes a part of the present and can be used by the family later as either a home décor item or something to store their jewellery or shoes in! This obviously depends on the type of box you end up picking. If you can get it to match your wedding card box, that will be the best way to go about it!
What kind of a box should you use?
There are so many options to pick when you're considering this type of saree packing! A metal box with ornate designs can be a great idea if you can find something that is big enough to hold a few sarees. A wooden box that has a graphic element can be a great option too. Boxes that are in the shape of a travel trunk can be quite aesthetically pleasing and the young couple can use them as home décor pieces later on!
3. A bright, minimalist box!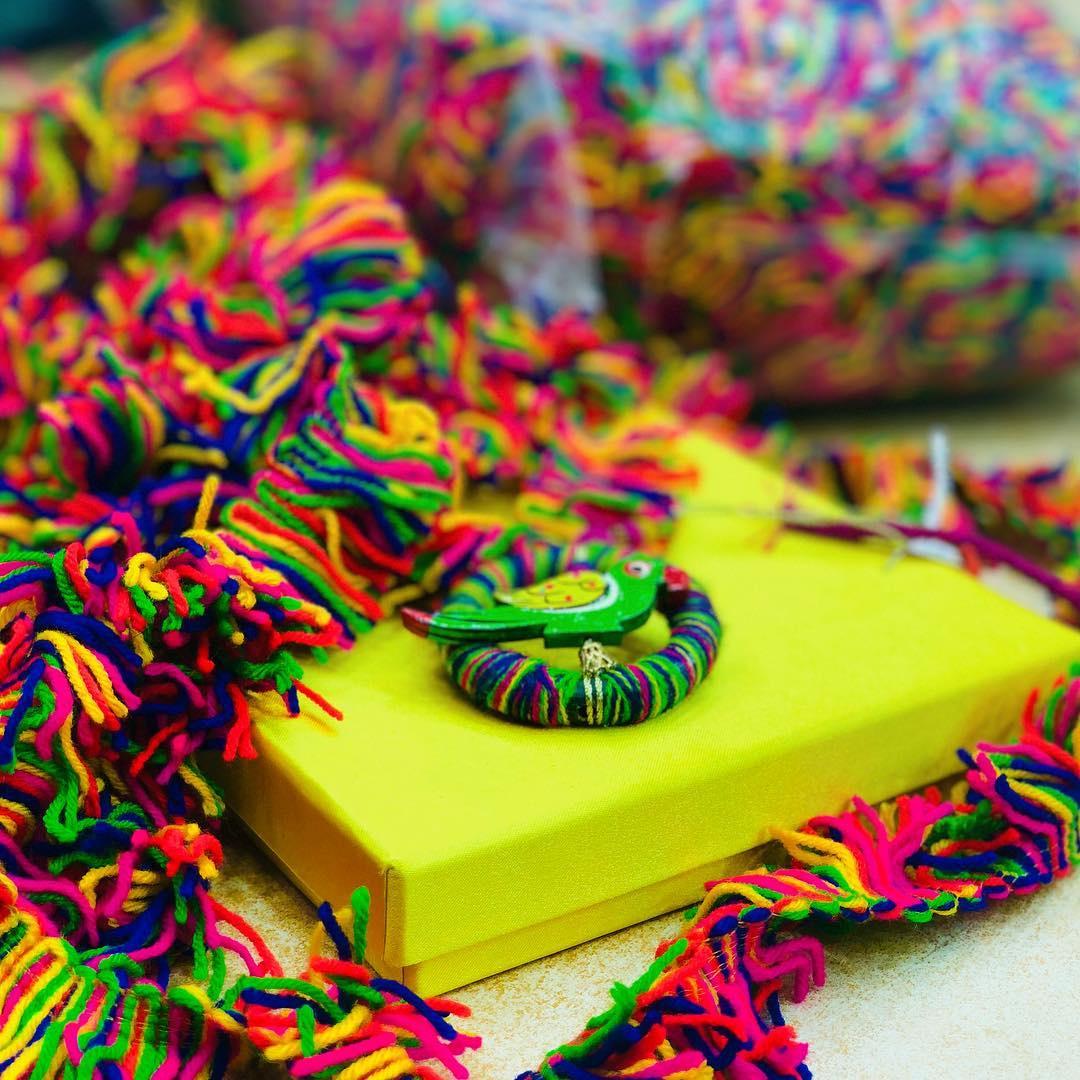 Now, if you don't want something that's OTT, and are just looking for a simple solution for your saree packing, a sleek, bright cardboard box can be ideal for you. Like the original saree packing, these packages are just big enough to contain one ensemble and match the height and width of the saree perfectly. However, since they are usually decorated with brand identity, the look can be rather dull. Replacing these boxes with brighter alternatives can help you have great packing for the saree, without having to resort to extravagant means.
What kind of a box should you use?
In this case, the box is generally made of cardboard. However, what sets it apart from others is that you can pick how they look. If your ceremony has a particular colour scheme, you can ensure that the saree packing follows the same. For instance, if you're going for a peach colour combination during the function, deep peach boxes would be ideal. Similarly, if you're going for a quirkier look, bright green boxes like the one pictured above are ideal. You can further customise the box by adding the bride and groom's initials onto the top.
This ceremony is an important one, as it marks the official beginning of the relationship between the two families. Therefore, you should not be casual about saree packing and try to do your best. After all, it's always fun to impress the other side a little bit! Make sure that you come up with creative wedding solutions for all your other ceremonies too, to make your wedding a true reflection of your families!
Get in touch with our wedding box vendors for help regarding the packing of the saree!