7 Amazing Saree Design Patterns to Pick This Wedding Season!
Sarees are available in different fabrics, designs, colours and patterns in the market. With so many options open up for you, here are some of the best saree design patterns to go for to become a dazzling bride.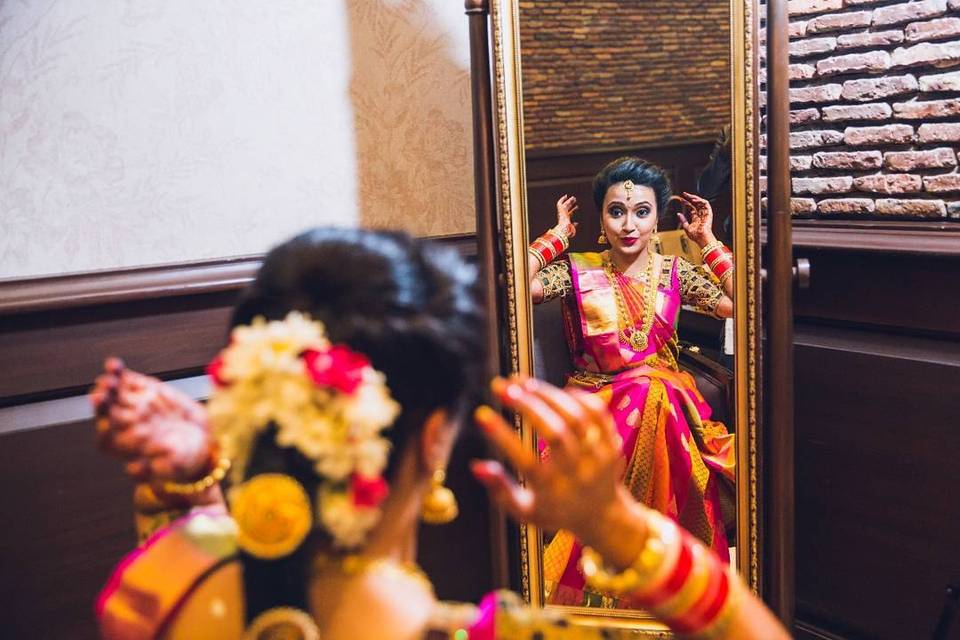 One of the most elegant ethnic wear of India, the saree has been given a special place in the fashion industry. It has been experimented with by different fashion designers of our country such as Manish Malhotra, Neeta Lulla and Rohit Bal.
With so many saree design patterns available to you, it's often difficult to decide which bridal saree has the power to make you look enchanting and charming. As beautiful as these sarees look, not all of them can suit you and this has to be understood by the bride! You need to pick a bridal saree with which you can make a bold fashion statement, however, it shouldn't look gaudy on you.
Let's get on board and have a look at the best saree design patterns that brides can choose for their wedding or pre-wedding ceremonies.
1. White Kanjeevaram Saree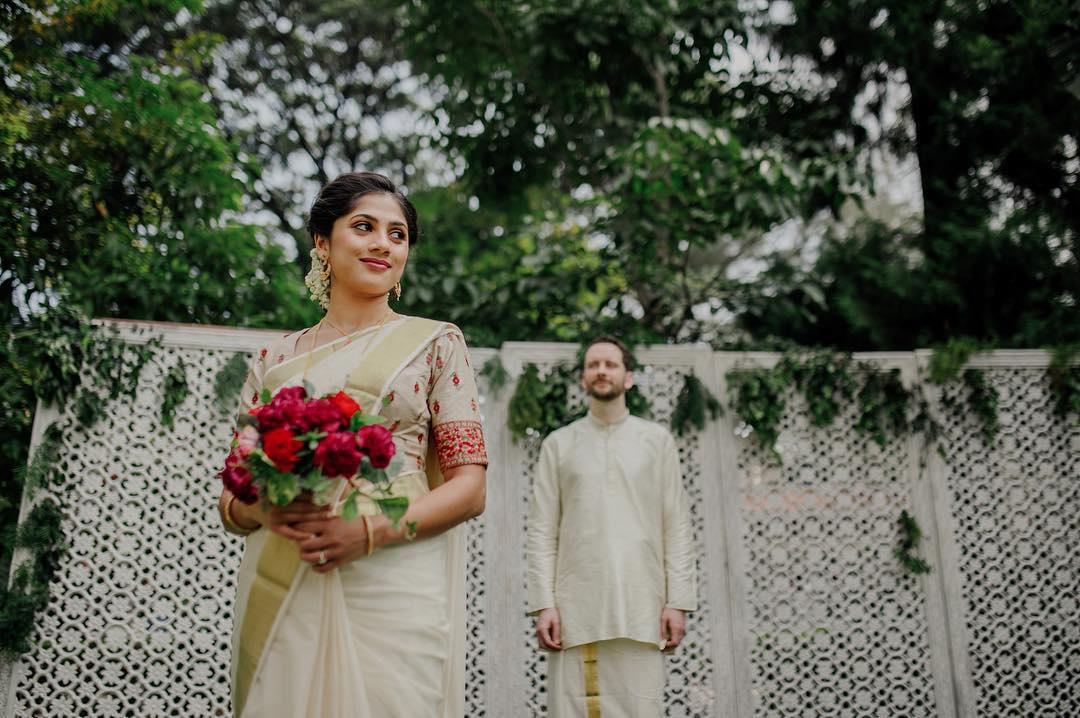 Although most south Indian weddings do not have such saree design patterns, wearing a white Kanjeevaram saree is a unique way to celebrate your love and tie the knot. A calm and soothing shade, the contrasting bother adds a tinge of the bridal air. Apart from that, the red block designs of the white coloured blouse also add an amazing effect to the ensemble. With the bride's hair tied in a bun along with a gajra hairstyle, she looks like a true beauty!
2. Black Chiffon Saree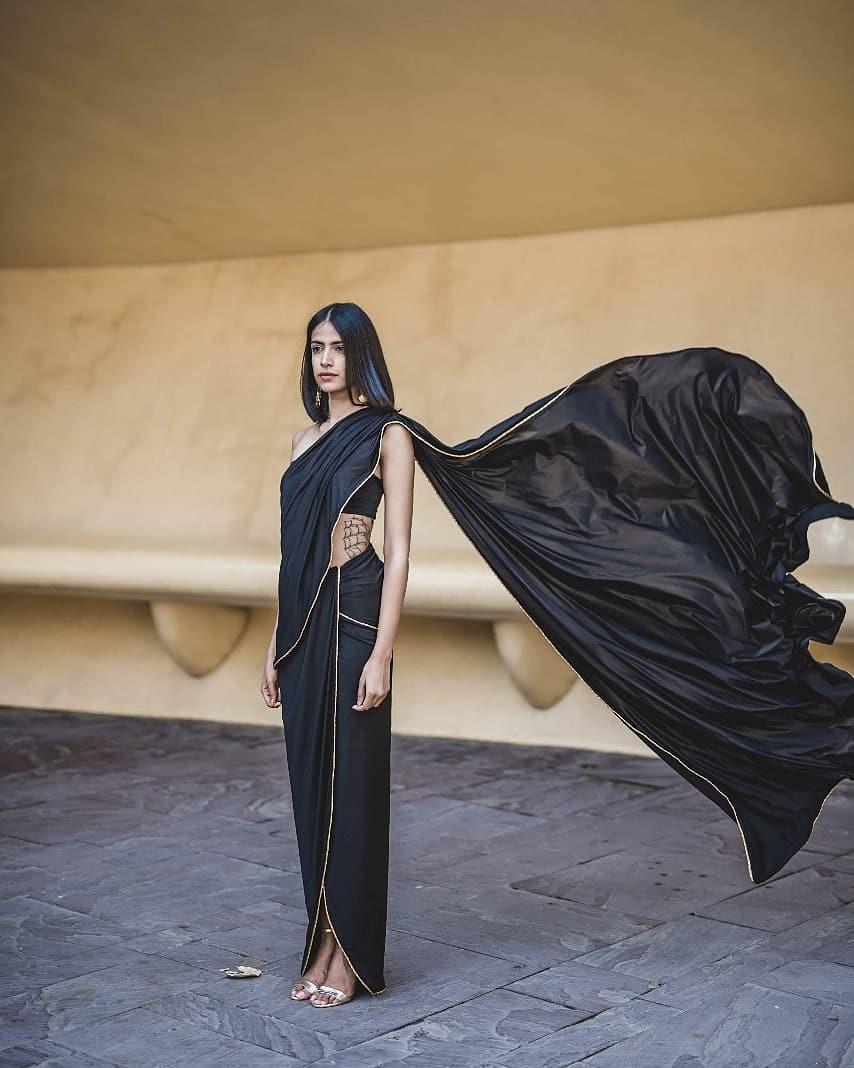 A solid black saree, bordered with a tiny line of gold, such saree design patterns have the ability to create a bold look for your pre-wedding cocktail party. Along with a halter blouse, you can pair up this fashionable saree with a golden clutch and heels to look perfect. Also, make sure to add some curls in your hair. Donning such saree design patterns successfully depends on how you style your look!
3. Red Kanjivaram Saree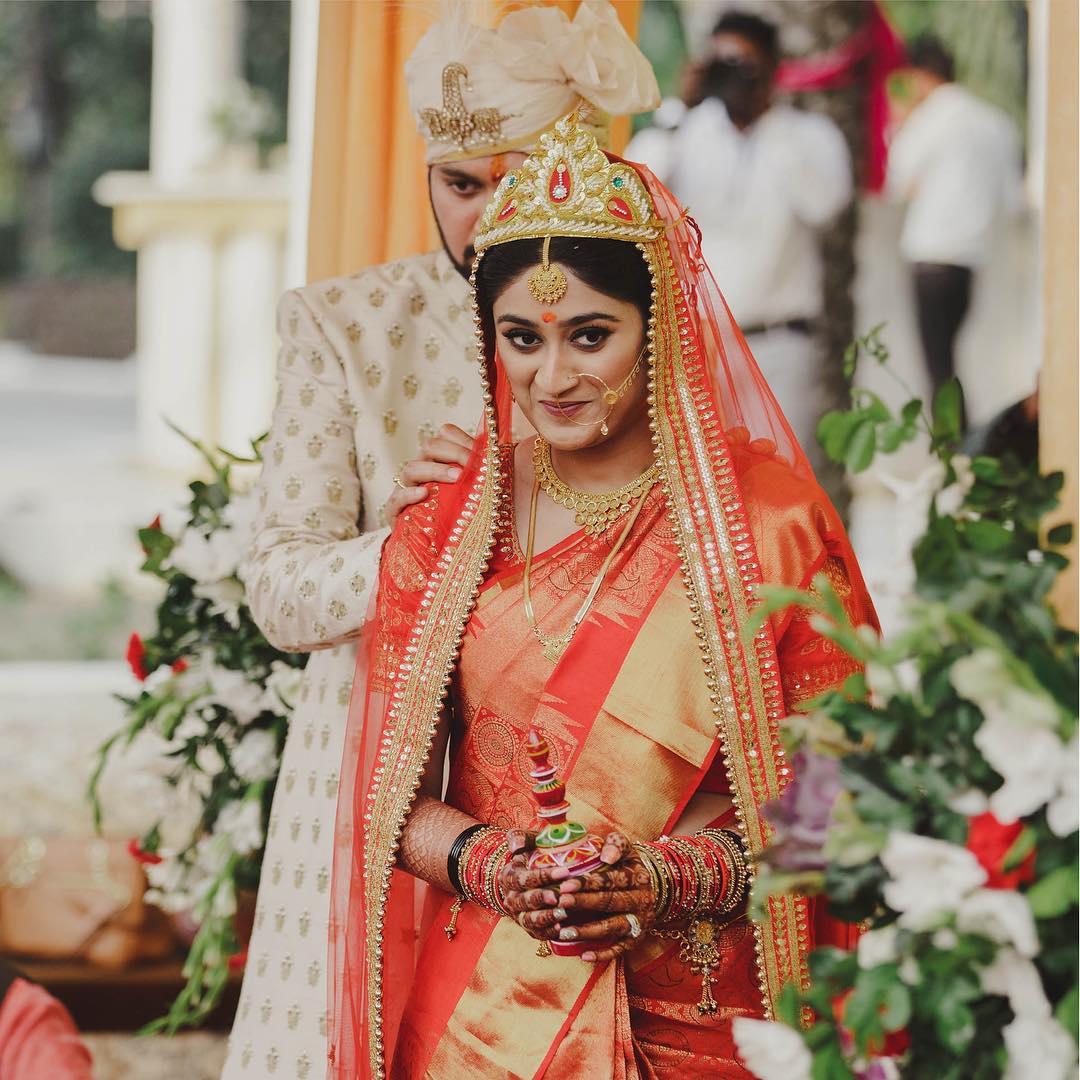 This bridal saree has a red blouse that is filled with intricate zari embroidery. The golden border proudly showcases itself on the pallu along with the red body to make the bride look mesmerising and exotic. Along with the saree is a light red coloured sheer dupatta on her head, covering her hairdo and giving the look of a North Indian bride. This mix and match of both cultures look enchanting!
4. Mustard Sheer Saree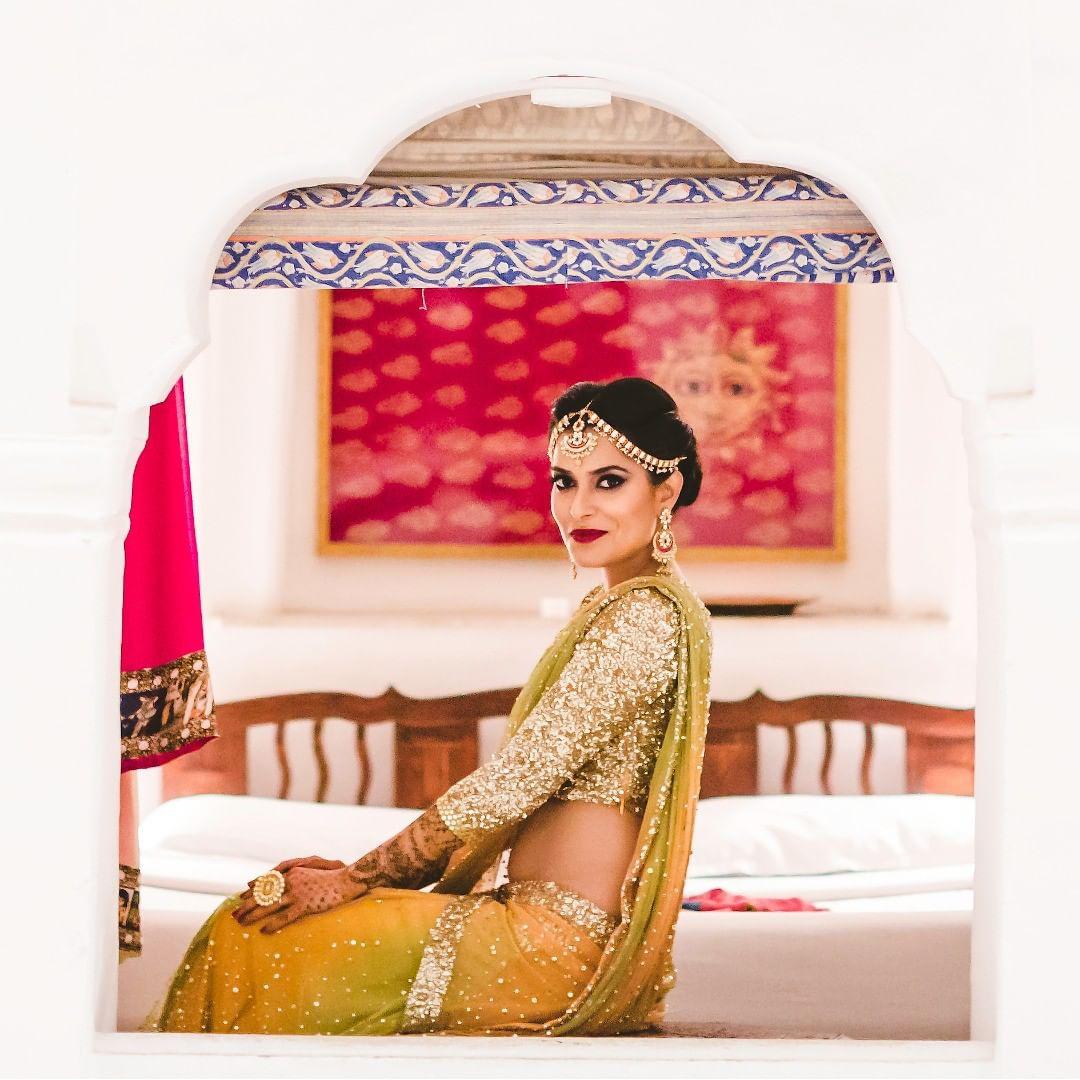 Draped in the Gujarati style, this mustard coloured shimmer saree looks gorgeous on this bride. Paired with a golden shimmering blouse, the ulta pallu hasn't been spread over the chest, but pleated and kept separately. Draped low at the waist, it creates a great silhouette. This one has a Bandhgala blouse, however, other neck designs can also be used. Modernised for new age brides, this is one of those saree design patterns that should definitely be donned by everyone!
5. White Saree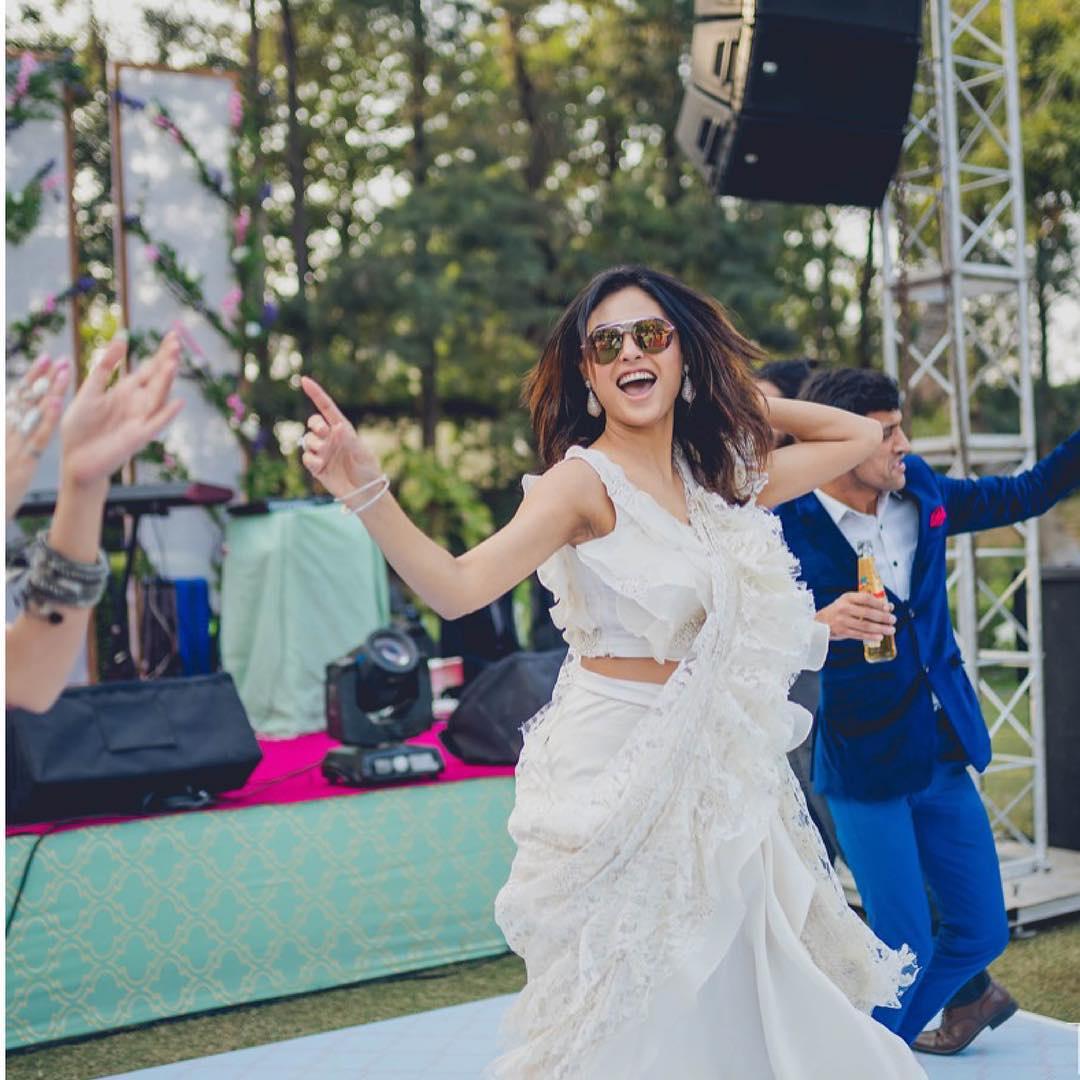 What seems like a simple white saree is a styling technique that has recently been launched. If you look at her attire properly, the whole saree has been designed with frills. Even the sleeveless blouse has been layered with frills making the whole ensemble great!
6. Dark saree with gold patterns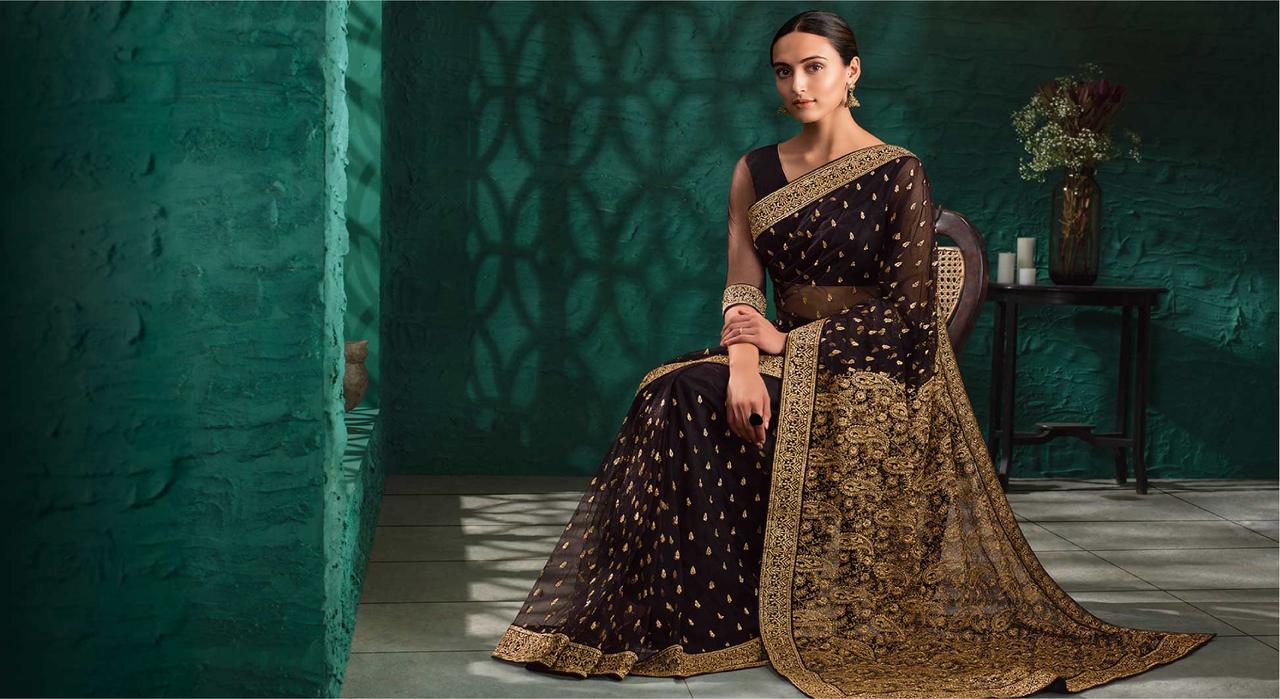 Image Courtesy: Soch
Here's a saree that has lighter patterns spread over the body. On a dark fabric, we see gold patterns created with the help of extensive embroidery work. The fabric around the patterns, however, is completely bare, making the onlooker notice the patterns even more. There are also a lot of patterns on the blouse. In fact, most of the embroidery work is concentrated on the top, with the saree being a darker part of the ensemble.
7. Silk saree with checks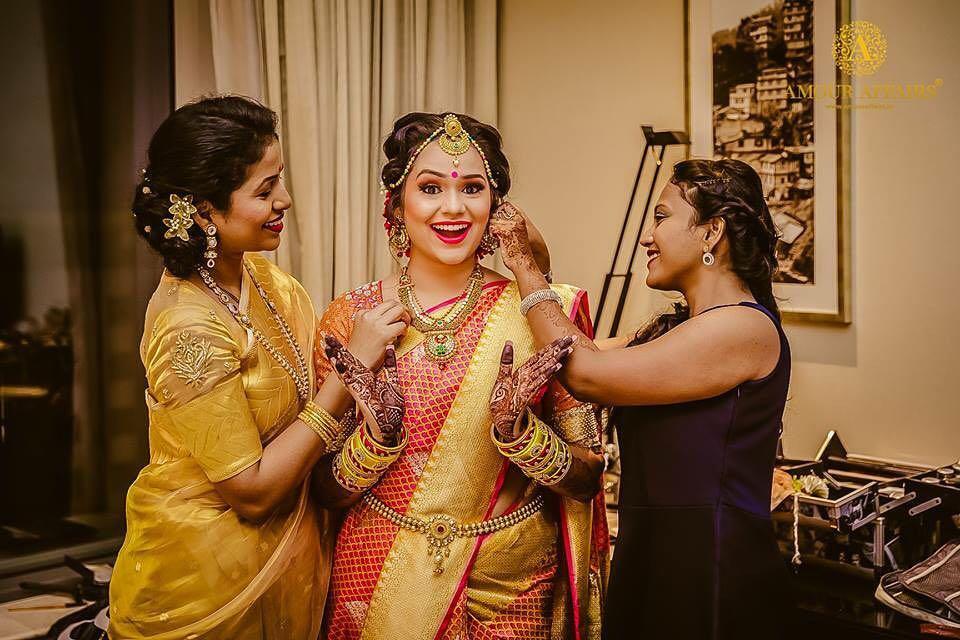 Silk sarees are popularly worn at weddings as there are so many different saree design patterns to choose from. Here is a saree that has gold zari work created all over the body in a way that forms a pattern of checks all over. Though light, it does give the saree a heavy look on the whole as it is spread all over. There is a bit of zari worn on the blouse as well, tying in the whole look perfectly.
With so many sarees at every shop you visit, it must be hard to decide which one to buy and which not! The choice grows even hard when you think about the fact that there are so many saree design patterns available online as well as offline. However, as a bride, it's your right to get what is best.
Keep such saree design patterns in mind while shopping for your wedding outfit and it will be easier for you to go make quick decisions. You will be able to make the right choice for your bridal ensemble and save time while you're at it.
Check out our amazing designers and boutiques that offer the latest saree design patterns for you to pick!