Ultimate Guide to Creating a Perfect Ring Ceremony Invitation for Your Wedding Guests
Your ring ceremony invitation is the visual representation of your ceremony. That's why we bring to you these tips to get it right.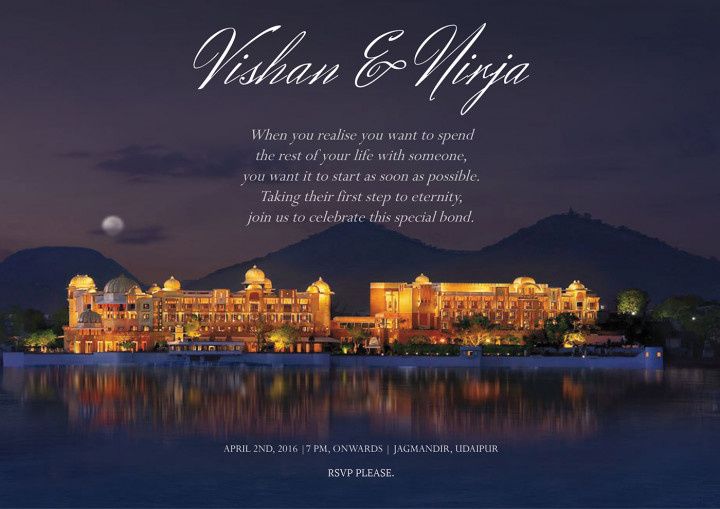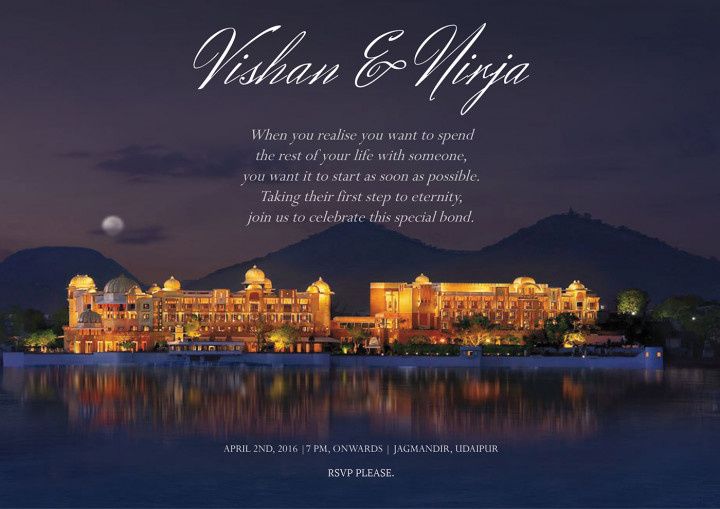 Image Courtesy: Aman Shah Invitations
When it comes to ring ceremony invitation, nothing but the best will do for this occasion as it sets the tone for the upcoming festivities. Moreover, it's a way to officially announce your soon to change status to the guests. So, if you are soon going to get engaged, read the following tips on how to create a perfect invite for your friends and other guests.
1. Match the theme of your engagement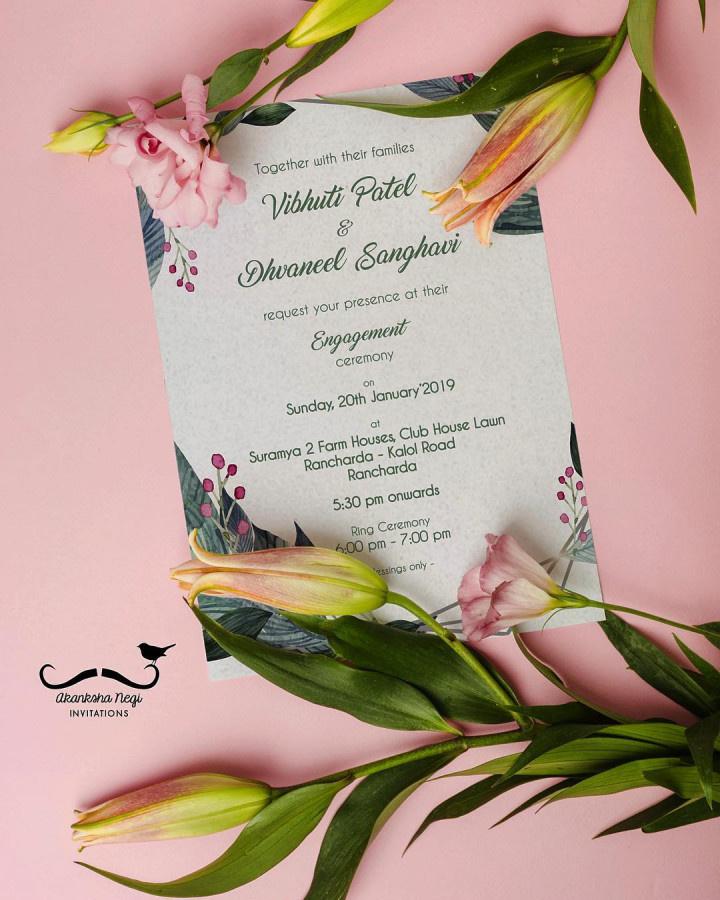 Making an invitation can be a daunting task. But, if you have a theme ready in your mind, then, designing it becomes much easier. Pick a style that suits your engagement theme. If you are having an Indian themed ring ceremony, go for a traditional invite rather than a vintage or a western one. For a casual affair, design a card that looks relaxed and has contemporary elements.
2. Set the tone for the big day
If you want to add an angle of a surprise to your ring ceremony invitation card, you can give away subtle hints as to when the wedding is going to take place. Guests will get an idea and will reserve their dates for you. You can also use these invites to set the tone for your big day. For instance, if you have a theme or a colour scheme in mind for the wedding, you can get the invites printed on those lines.
3. Include the basics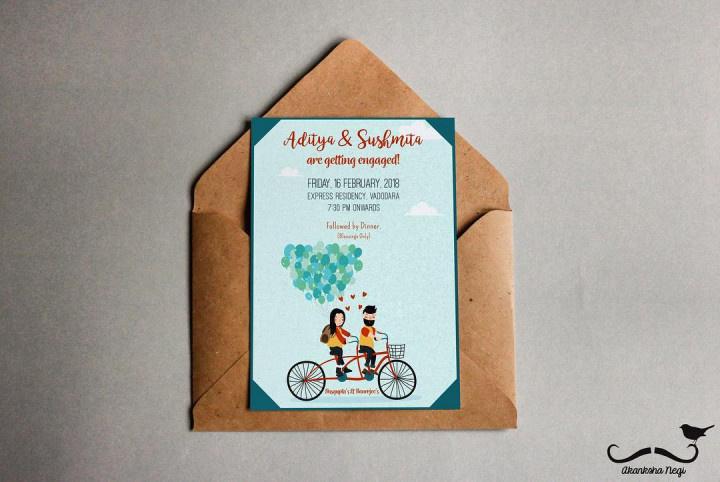 A ring ceremony invitation card must give away the basic details to guests, such as your name, venue details, date, time etc. Your name or the name of the person hosting the ceremony must be mentioned so that guests can clear their queries easily. The date and time of your ring ceremony function or party must be clearly mentioned inappropriate font and colour so that guests are able to save their dates for you.
Also, make sure to mention the full address of the venue where your engagement party will be held. Apart from all these basics, write a section for RSVP so that guests know how to get to you for any information, i.e., either by call or by email. Include a deadline for RSVP if you need to know the headcount.
4. Proofread
Checking your invitation cards for any grammatical errors, and minute miss outs is a must before your stationer prints the order. Stationers always send a hard or a soft copy of your invite to you so that you can proofread, and then give the green signal to go ahead. Read your sample invitation card a number of times. Do take the help of your family and friends in correcting spellings and other errors relating to the time and date of your engagement. Make sure to read every line and every word carefully.
5. Consider Digital Invites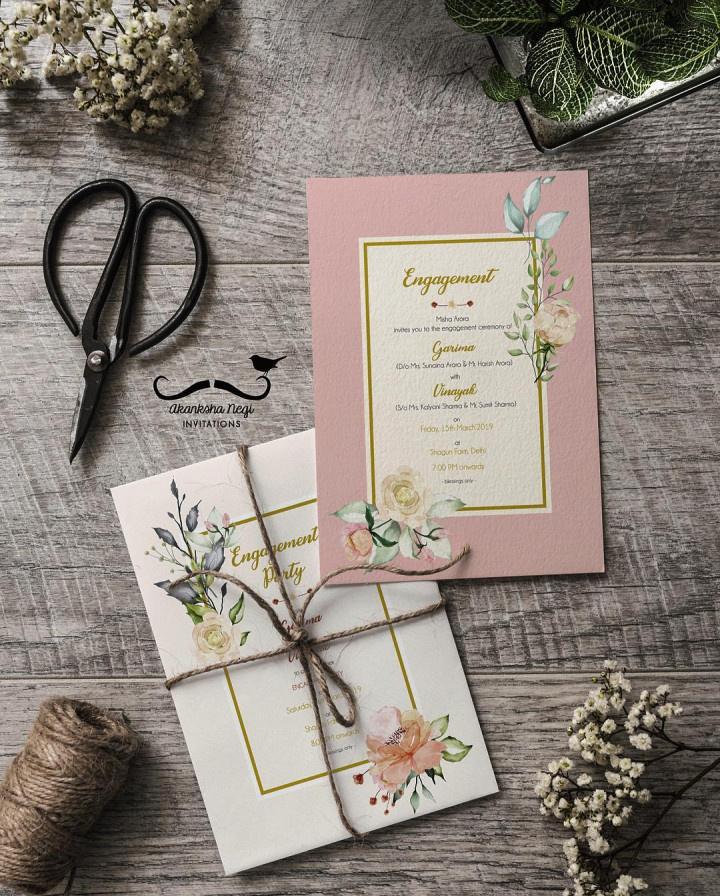 You can save a lot of time and money with digital or online ring ceremony invitation cards. These days, most couples are finding a lot easier to get digital invites created rather than depending on a stationer. Going digital helps you save a lot of your hard earned money, unlike paper invites. It also helps you to reach a wide number of people at a short time. You end up removing delivery errors as well. Another reason why digital invites have become the norm of the day is because of the number of designs that you can avail free of cost.
6. Count the Households
If you are sending paper invites for your ring ceremony, always go through the guest list very carefully. Before you give an order to your stationer for printing your ring ceremony invitation cards, finalise on the number of households you wish to invite. Usually, people pick households and not individuals when sending paper invites. If you plan to invite couples and families, sending one invite is okay.
7. Be Playful
Image Courtesy: Crazy Cardz
Make your invite fun and interesting to read by eliminating anything that surfaces around the boring. A ring ceremony invitation card needs to look appealing, not just to the eyes, but also to the ears for your guests. That is why it's a suggestion to include catchy phrases, funny quotes, or romantic wordings.
8. Consider the budget
Make a stationary budget before you start finalising your invitations. You may decide to hire a calligrapher for your ring ceremony invitation cards but that may cost you a bomb. Cost of an invitation card also depends on the type of design, paper, printing and colour ink used. Adding envelop liners and enclosures too will add on to your cost. Since there are so many elements involved in creating an engagement invite, it is imperative to research the best options available.
These are some important tips to create that perfect ring ceremony invitation. Make sure to use them so that you have no hiccups in getting your dream invite.
What is your idea of a perfect ring ceremony invitation? Let us know through comments.