Resorts In Jodhpur Options For Your Royal Fairytale Wedding
Always thought about a grand destination wedding coupled with luxury in a historic palace? If yes, then check out these resorts in Jodhpur for the perfect big Indian Shaadi!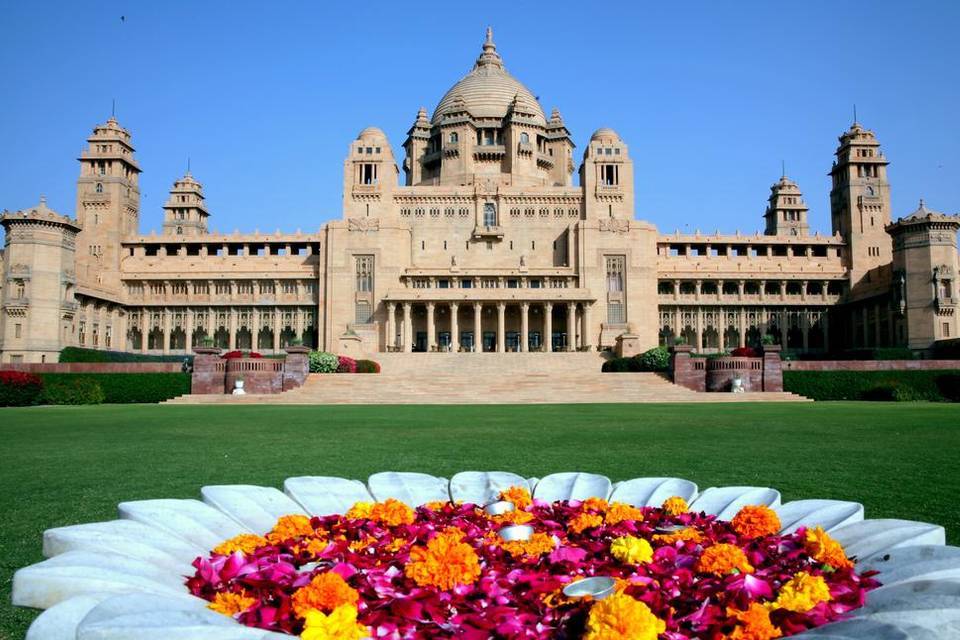 When couples think of a royal destination wedding in India, no doubt the one thing that is certain is to pick a location in the vast and beautiful state of Rajasthan. There is truly nothing more regal, beautiful and warm than the resorts in this state.
While most couples immediate choice is Jaipur or even Udaipur for their wedding, we strongly suggest going a step further into the historic city of Jodhpur. The resorts in Jodhpur while offering the same amenities, splendid views and historic ambience make for the perfect destination wedding.
How to get there: Jodhpur located 340kms Jaipur is easily accessible from Delhi and Mumbai with direct flights running daily to their civil airport. You could also fly down to Jaipur or Udaipur and drive down the 5 hour route. The drive is scenic and worth the effort!
Jodhpur situated in the Thar Desert showcasing its blue buildings, forts and palaces also make for the perfect destination for a pre-wedding shoot. Palaces, forts and luxury resorts - you'll be overwhelmed by the abundance of choice when it comes to choosing the perfect one amidst this list of resorts in Jodhpur.
Fort Khejarla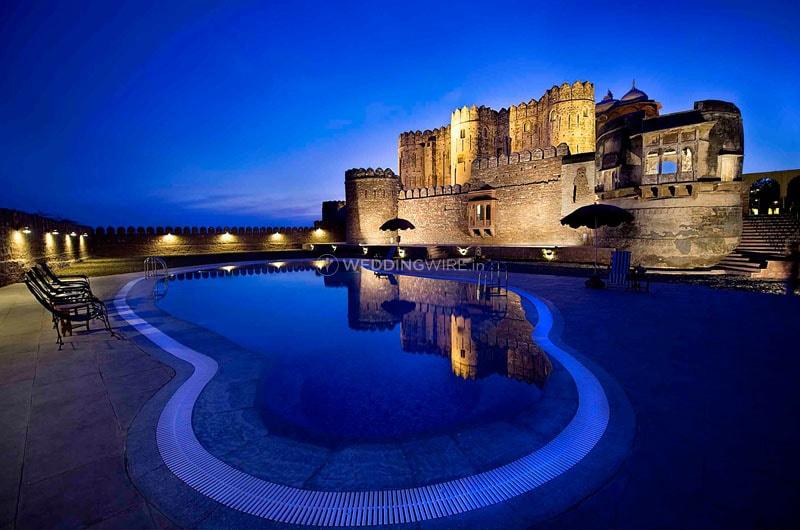 Beyond the cities, lies this 400-year-old fort which has to offer an authentic royal experience. Built in the 1611 AD, this historic site has withstood the test of time and numerous wars and stands tall against the rural backdrop as an outstanding example of Rajput architecture. The red sandstone fort amongst other resorts in Jodhpur stands out because of its history and regal aura.
Between the intricate Jharokas, majestic architecture and modern amenities, it comes out as an amazing destination to get married. The fort was renovated and refurbished for modern taste about three years ago ensuring the top of the line facilities.
Facilities: Fort Khejarla offers a vast lawn for ceremonies which can accommodate up to 600 guests and the per place price is ₹1,000. Of all the resorts in Jodhpur, this authentic fort offers luxury suites, regal rooms, and the royal chambers for guests.
Ranbanka Palace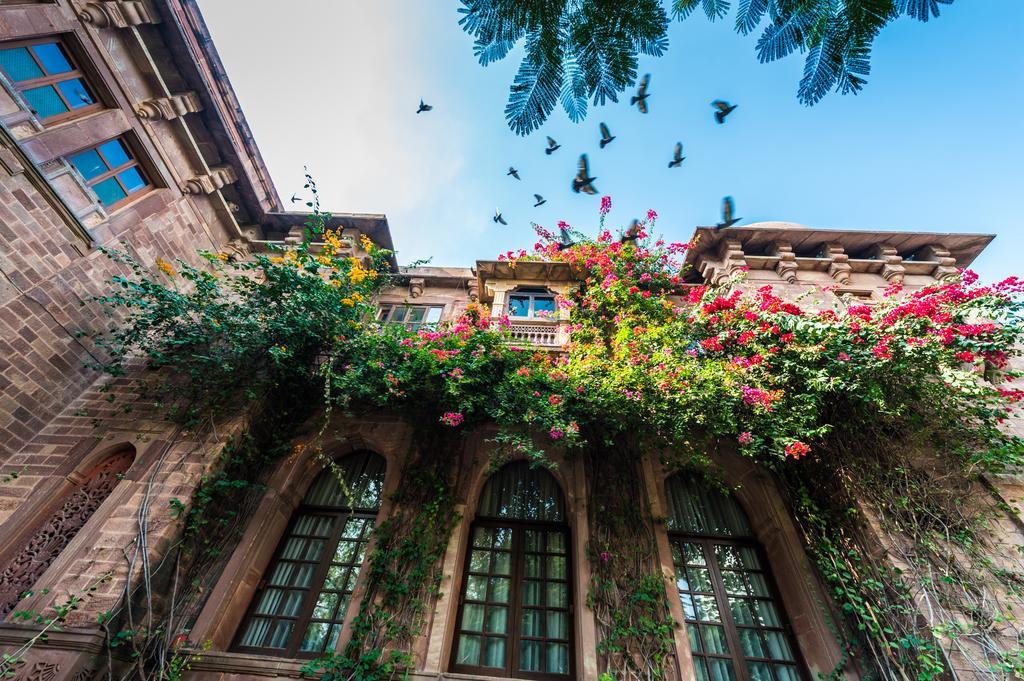 All that you'd want from a destination wedding in resorts in Jodhpur, this resort offers with class and luxury. Part of the first few heritage hotels in India, Ranbanka Palace is a premier luxury palace certified by the the ministry of tourism, Government of India. The perfect amalgamation of colonial era and modern interiors, this beauty of this palace is truly understated.
Facilities: With four event spaces which include a poolside, banquet hall, lawn and garden courtyard which can accommodate upto 1,000 guests this is one of the best resorts in Jodhpur for hosting all your wedding functions. They have 90 rooms at a starting cost of ₹10,000 while the per plate cost is ₹1,250.
Umaid Bhawan Palace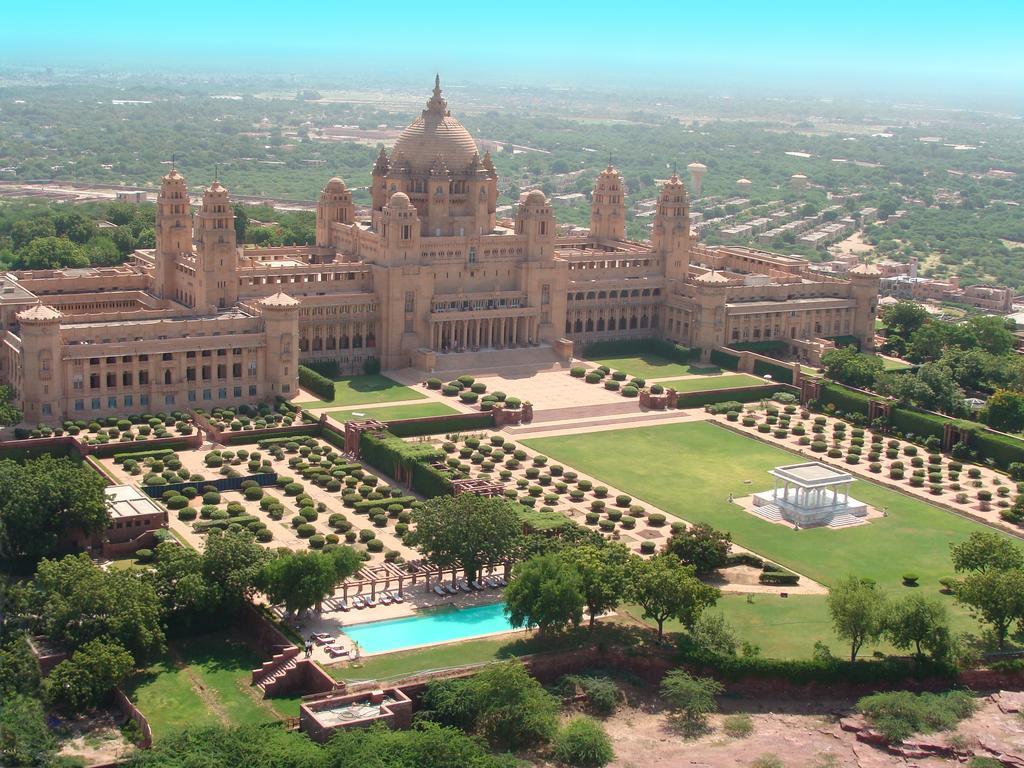 Of all these resorts in Jodhpur, if there is one property is world-renowned and has made a mark for itself it has to be the grand Umaid Bhawan Palace. Built around the 1940s, this glamorous property is the world's sixth-largest private residence palace. From its awe-inspiring history and luxurious aesthetics, getting married here would be a dream come true for many couples. Don't be surprised to find some dancing peacocks gracing your function here!
Facilities: The five-star property has 64 rooms to accommodate your guests while they have a vast lawn and decadent banquet hall for all your ceremonies which can hold up to 900 guests.
Marugarh Resort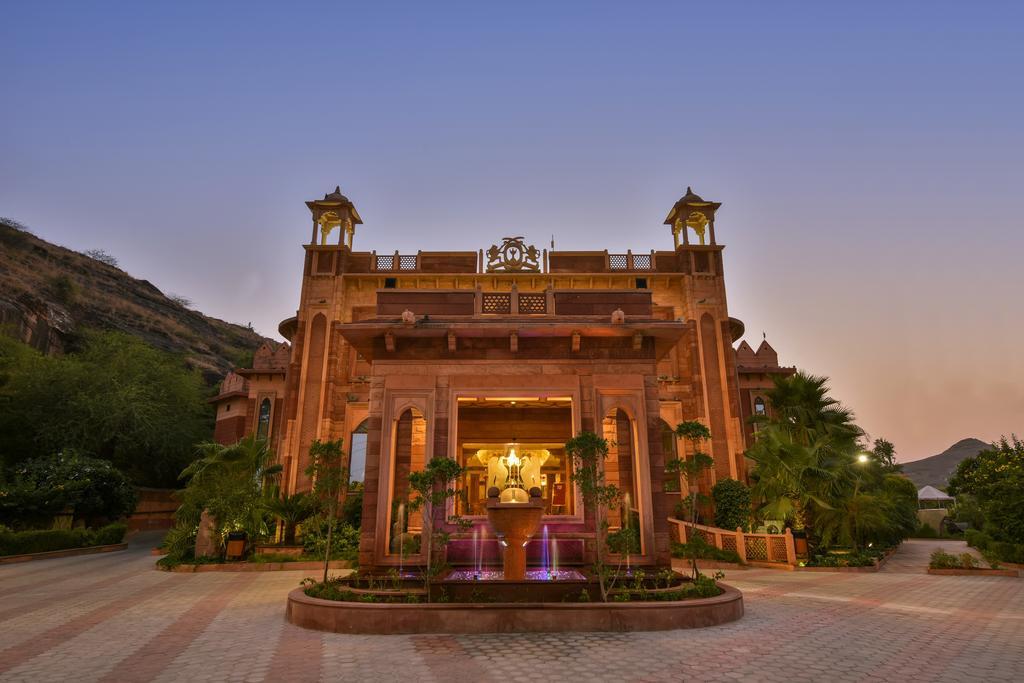 Among all the resorts in Jodhpur, the Marugarh resort located in the outskirts offers uninterrupted views of the surrounding mountains from each side be it from your room or the lawns. The well planned lush property offers the best of modern amenities and warm hospitality required to make your special day even more special and memorable. The property takes you back in time with its ode to history yet provides all the luxury and necessities from the modern-day.
Facilities: Of all the resorts in Jodhpur, this fine premise can accommodate a little over 3,000 guests for wedding functions at their lawns or even banquet hall. They have about 64 rooms on the property and their rentals start at about ₹5,76,000.
There are many more historic hotels and luxurious resorts in Jodhpur which you can consider for your wedding. All these resorts in Jodhpur while away from a metropolitan city will not let you miss the bustle for a second as the facilities and arrangements here are on par with cities or even better.
The best part of picking a destination wedding featuring a historic location is that the property will do all the work without much use of decor. The inherent beauty of these resorts in Jodhpur have sung the tale of beauty and luxury since ages and will come to make your wedding special.
Which of these resorts in Jodhpur did you like the most? Do let us know in the comments below.