Real Brides Show You How To Adorn The Traditional Rajasthani Jewellery
Wearing Rajasthani Jewellery for your wedding functions will guarantee you look like royalty, effortlessly. So which traditional Rajasthani jewellery style will compliment your look best? Check out our list!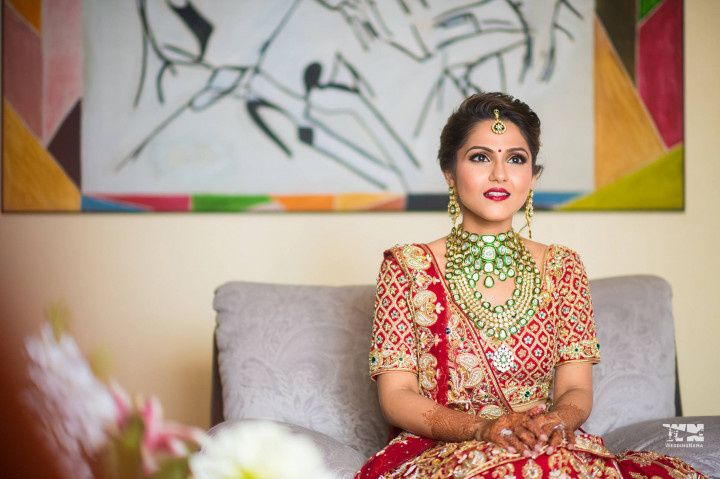 Rajasthan is the land of the royals with centuries-old traditions. Apart from its magnificent palaces and miles of beautiful landscapes, Rajasthan is also very famous for the lifestyle of the royals and their dressing sense. From the richest of the fabrics to the shiniest of the precious stones, royalties of Rajasthan have surely known how to live an extravagant life. This regal flair is what has trickled down through generations, with the decorum of traditional Rajasthani Jewellery maintained even till today. It is because of this opulent sense of style that Rajashthani Jewellery has become a favourite of brides-to-be. Be it a Sangeet ceremony, the reception gathering or the grand wedding day; traditional Rajasthani Jewellery is versatile enough to be adorned for every wedding occasion. Justifying just that, we have listed some of the popular traditional Rajasthani Jewellery worn by real brides for you to soak in some inspiration on how to adorn your favourite pair of a Rajasthani jewel. Take a look!
1. Rajasthani Choker Set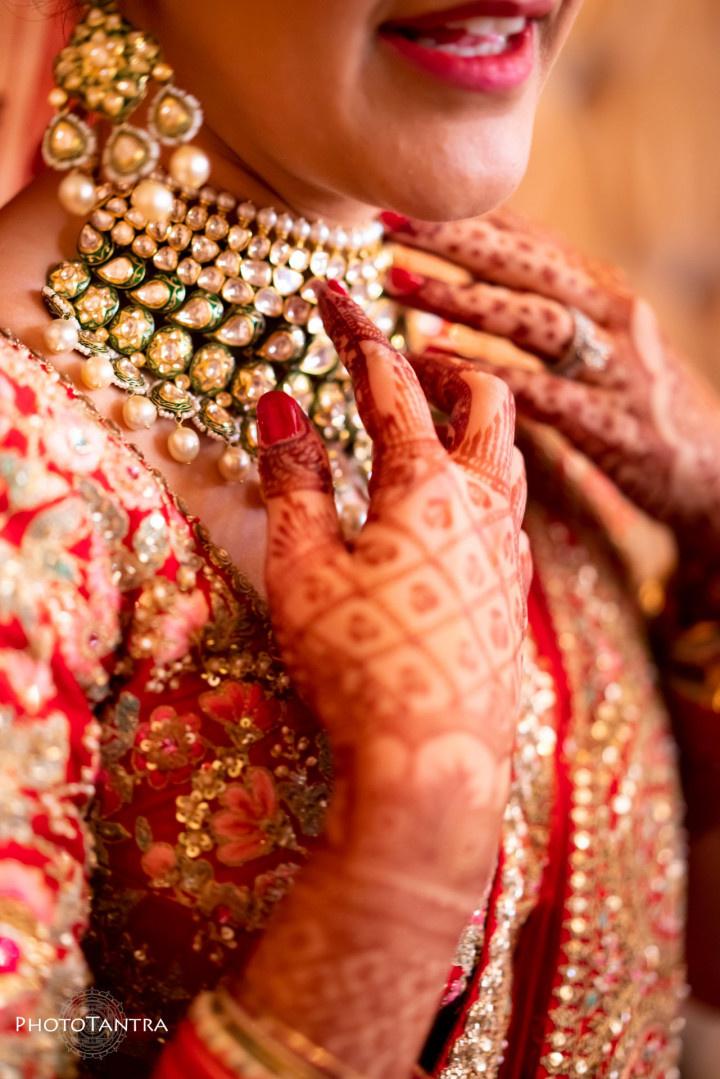 Drafts A choker necklace has been recognised as a universal jewellery trend. In India, it's been the royalties of Rajasthan who have worn it like pride. Obviously, bejewelled with the finest of the precious stones, choker sets in Rajasthani Jewellery traditions are most famous in kundan style. With roughly cut glass, rubies, diamonds and emeralds, Rajasthani choker sets can be worn with a saree as much as with a lehenga or even a cocktail gown.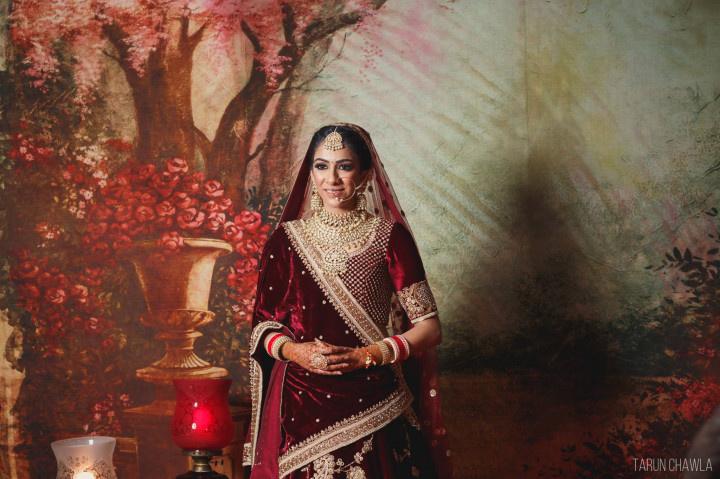 A neck-wrapped choker necklace set consists of a traditional lac based necklace with a choice of stones engraved on top and matching earrings to complete the set.
2. Traditional Raani Haar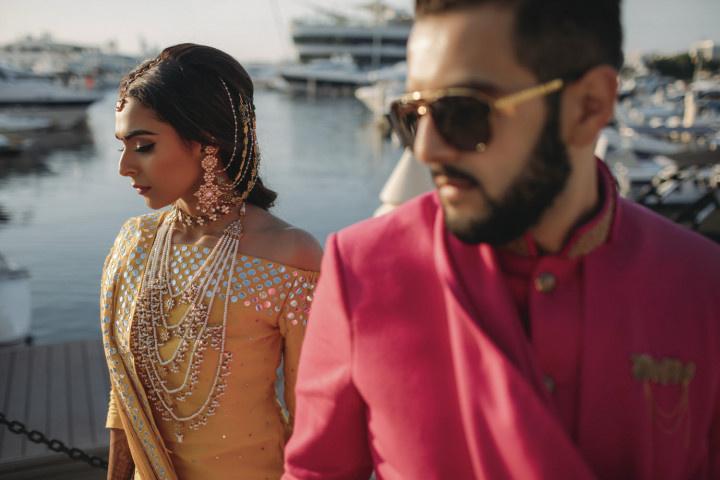 As the name suggests, Raani Haar is the Rajasthani Jewellery necklace style, which was quite a favourite of queens and princesses of the time. A traditional raani haar consists of layered strings of pearls, gemstones and other raw elements, going downwards to form an elongated necklace. Depending on the requirement of the bride, a traditional raani haar can be customised by reducing the number of layers to selecting gemstones that make up for most of its cost. A few decades back, the traditional raani haar trend was specifically worn by the royalties and wives of zamindaars. But with various celebrities adorning the style and designers using it to pair with their couture collections, the raani haar design has resurfaced as a hot-seller among the masses. Take notes from celebrities like Kareena Kapoor who adorned the raani haar like a true Begum to the style icon Sonam Kapoor who flaunted an all-pearls raani haar over a neon green saree for an event. The heavier the use of materials in a raani haar, the grander an occasion you can to wear it to.
3. Floral Raani Haar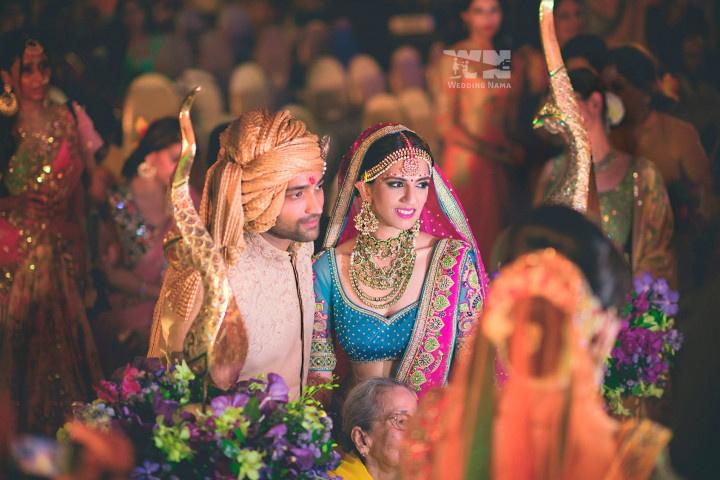 If the traditional Raani Haar is something you find too plain for the sight, take inspiration from this bride who has gotten herself a floral twist to the traditional raani haar. Set on a gold base, instead of the budget-friendly lac base and embellished with precious stones and more gold; this floral raani haar is a perfect match for a multi-coloured wedding trousseau. An amalgamation of gold and kundan, this raani haar is set on gold-green-glass hues and has been customised to a shorter length, so as not to overshadow the lehenga-blouse. Just like the bride has done it here, make sure that you pair the colour tones of your floral raani haar with that of your wedding ensemble for that match made in heaven. Matching chandelier earrings are a bonus and sleek-and-sprayed hair in a bun gives an added brownie point to achieve that classy yet regal look!
4. Multi-coloured Kundan Set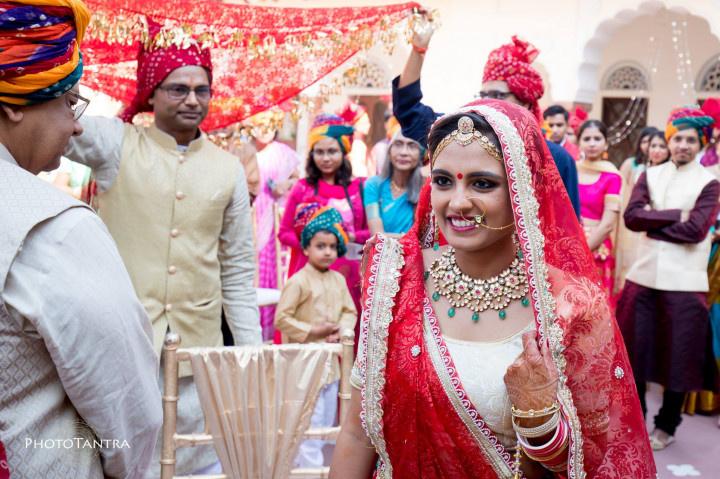 Moving on from dual toned to floral kundan jewellery sets, let's focus on multi-coloured kundan Rajasthani jewellery sets. The best part about these sets is that you can pick the colours that match the hues of your wedding ensemble, complimenting each other perfectly. If you don't want your wedding jewellery to be the statement maker, shorten down the length of the necklace, the number of layers and the amount of embellishment as per your requirement. With the on-going trend of multi-hued wedding lehenga designs, such multi-coloured kundan sets stand out as a winner!
5. Aad Necklace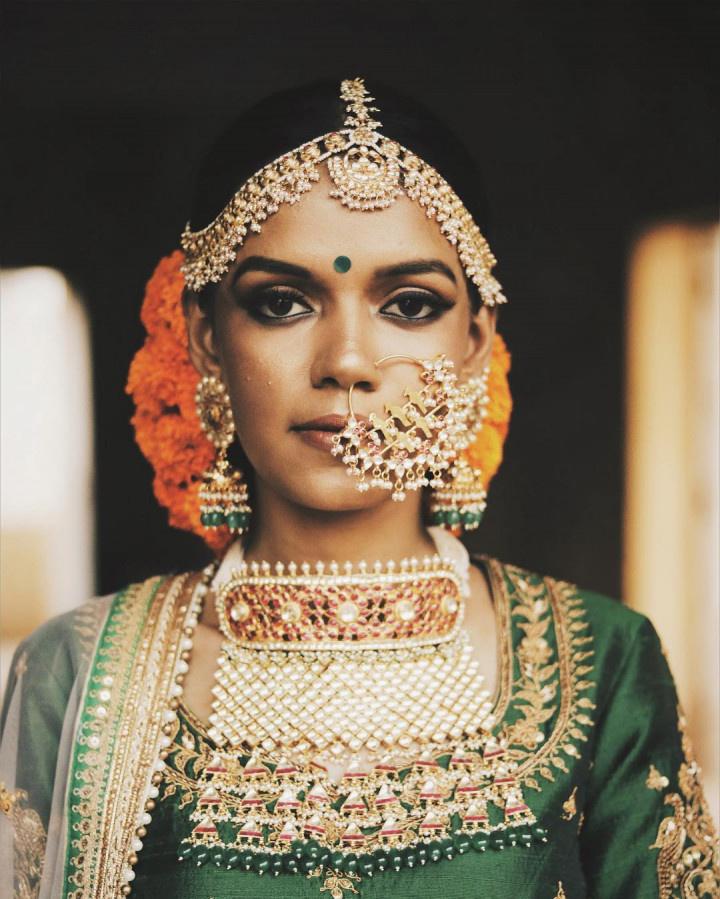 Aad Necklace can be considered as the most traditional design of Rajasthani jewellery. It is basically a square or rectangle-shaped choker necklace, embellished with gemstones and pearls and secured around the neck with the help of two strings tied at the back. Aad necklace is a very important part of a Rajput wedding, as it is gifted to the bride by the bride and groom's families as a piece of the heirloom. Aad necklaces are traditionally embedded kundan style, with their bottom tips embellished with small pearls; but with the growing trends in the market, the brides-to-be have started customising the traditional style by elongating the bottom of an Aad necklace or picking a pure solid-gold Aad necklace design that compliments saree styles flawlessly.
6. Nathni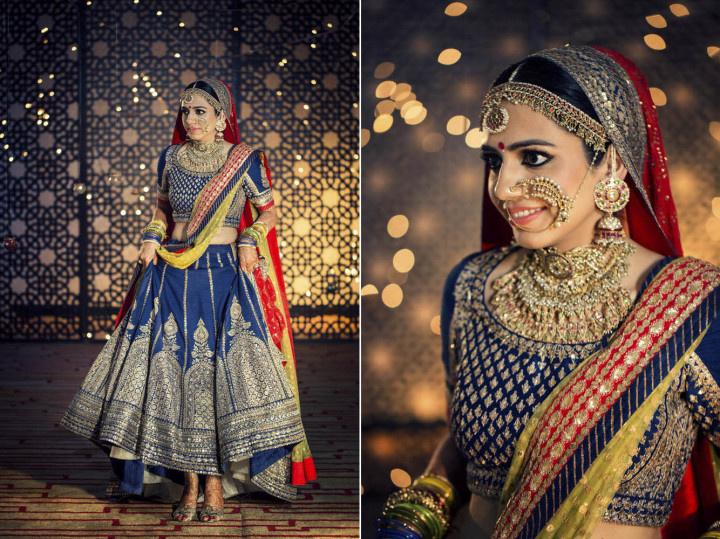 One very important element of Rajasthani weddings and essentially royal weddings is a gorgeous Nathni. Traditionally defined as the symbol of status, the diameter of a Nathni was earlier defined by the royal status of the family. This tradition is till date present in many parts of Rajasthan, Uttarakhand and Gujarat. Ever since celebrities like Anushka Kapoor and Deepika Padukone decided to emphasise on a traditional Nathni (even if it was a mere clip-on) for their own wedding ceremonies, Nathni has become quite an influential trend among brides and fashion enthusiasts. A Nathni traditionally is worn on the left nostril with a supportive gold chain that connects it to the left ear, providing much support to the nose-ring. If you plan on wearing it as a clip-on, pick a Nathni which is light in weight and design; as the clip-on tends to slip due to humidity.
Rajasthani jewellery is a statement maker in itself that makes any bride look precious and no less of a princess. Depending on the budgets, these jewellery designs can be customised with the finest of the gemstones, as well as purchased as a budget buy to still look like a million bucks.
Tell us which traditional Rajasthani jewellery design would you like to flaunt on your wedding day or reception?