Deets On Royal Rajasthani Bridal Jewelry Set
Do you dream of royal, colourful, and vibrant Rajasthani jewellery set for your wedding day? We share with you some essentials-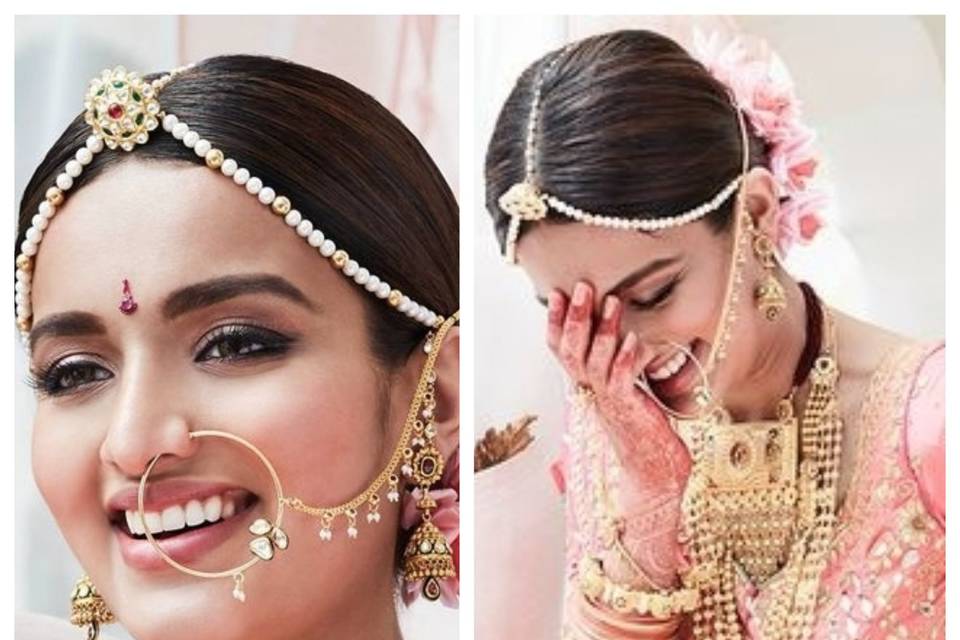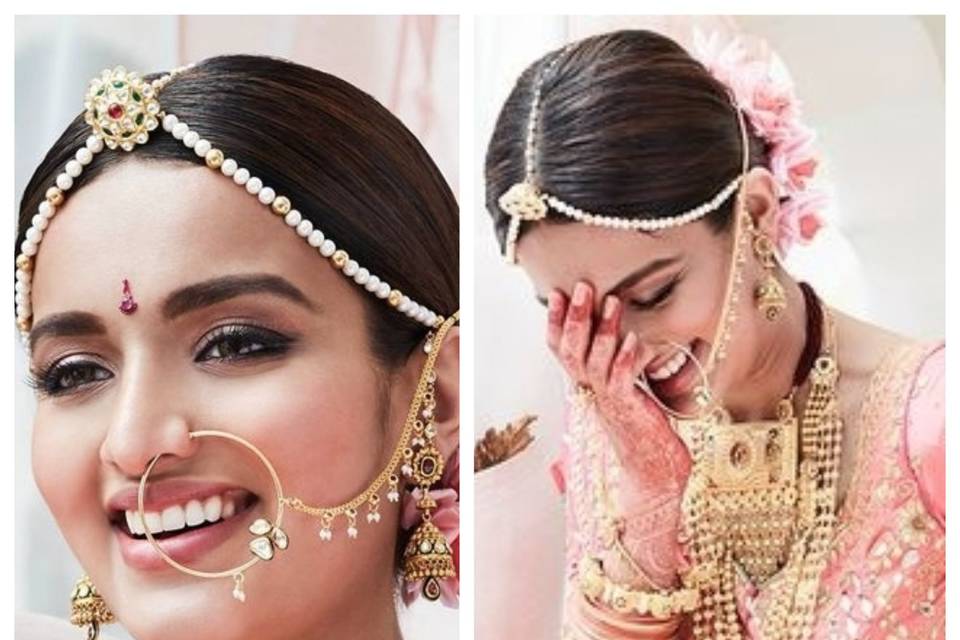 Image Credits - Tanishq
A Rajasthani jewellery set is an expression of the age-old customs and traditional wear of the women of the state. The nostalgia and charm of it are truly unbeatable. The Rajasthan jewellery set is synonymous to the words like imperial and regal. Mostly, we can find the Rajasthani bride dressed in a gota patti ghaghra-choli.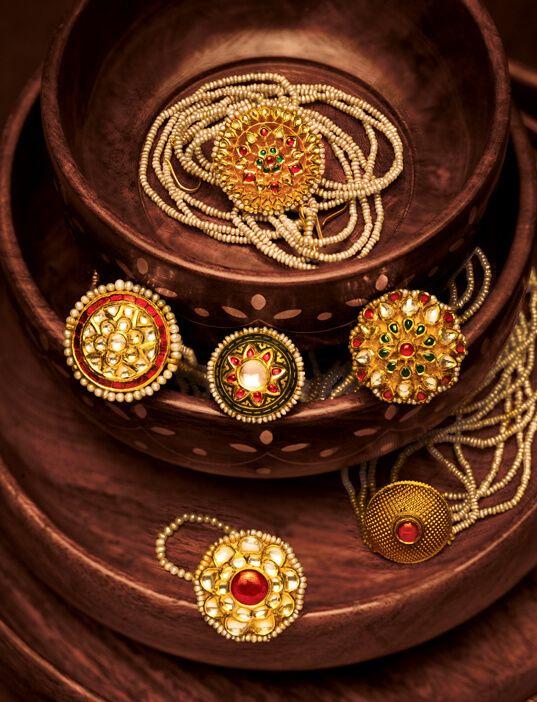 Image Credits - Tanishq
The Rajasthani brides are usually adorned in majestic yet conventional jewelry like - rakhdi, bajubandhs, gorgeous balis, and a choker with uncut diamonds etc. Now the contemporary women has taken over it as a style statement. Let's take a look at different types of Rajasthani Jewelry Set.
Rajasthani Jewelry Aad Set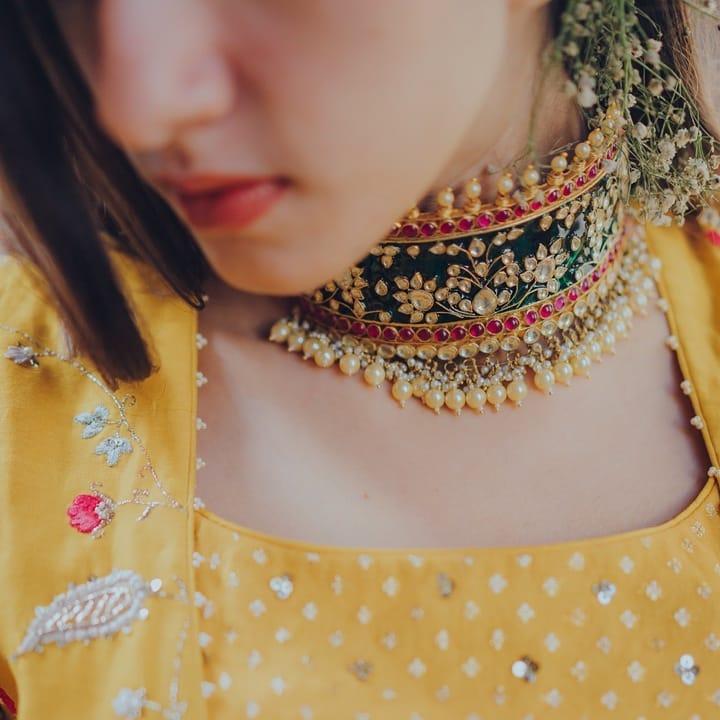 Image Credits- Mortantra Jewellery
A very famous Rajputi ornament for the neck, Timaniya is also known as Aad in Rajasthani language. It is a square or a rectangle shaped choker which is one of India's oldest traditional neck pieces which is a small sized choker. This neckpiece covers the whole neckline area. You can identify an Aadh necklace from it's choker and the order of its placement.
Rajasthani Jewellery Rakhdi Set

The maang tikka adorned by Rajthani brides is called 'Rakhdi' and'Borla. Rakhdi is a signature jewel piece which is also a style statement for the modern brides. The tikka usually ends in a huge bell-shaped or spherical piece embellished with precious stones. It is further juxtaposed with 'Sheeshphool' which is a chain of small rakhdis which forms a forehead band. This Rajasthani Tikka becomes a distinctive feature amid both Rajasthani jewellery sets and specific, Rajputi jewellery sets as well. The Khaancha is a band worn on the upper forehead and has the Rakhdi attached at its centre.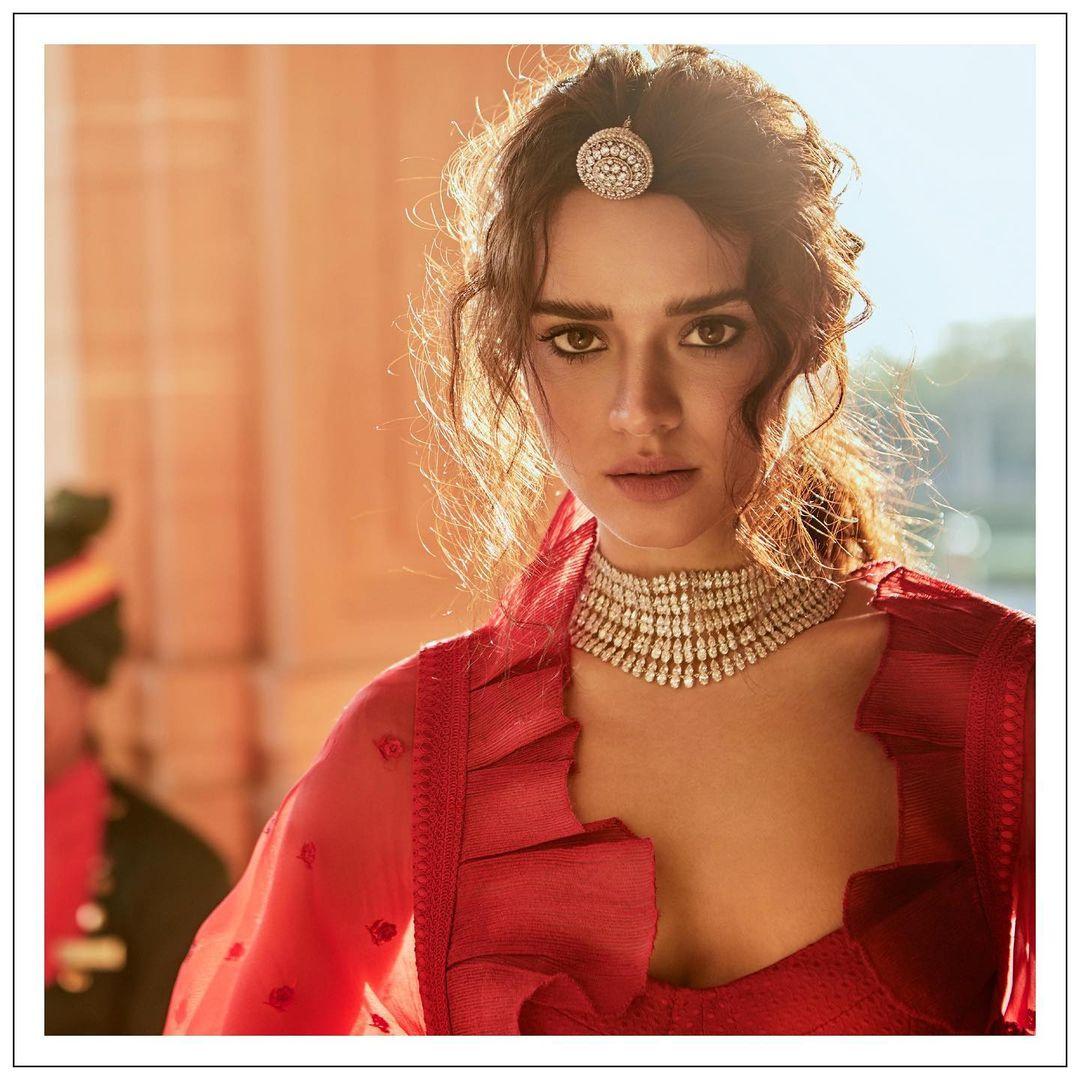 Image Credits-Sabyasachi
Small round Maang tikka is known as Borla in Rajasthan. Unlike the regular ones, it is spherical in shape and is usually made of gold or silver. Traditionally a Rajasthani Maangtikka is studded with kundan, pearls, and Meenakari work.
Rajasthani Dulhan Jewelry Set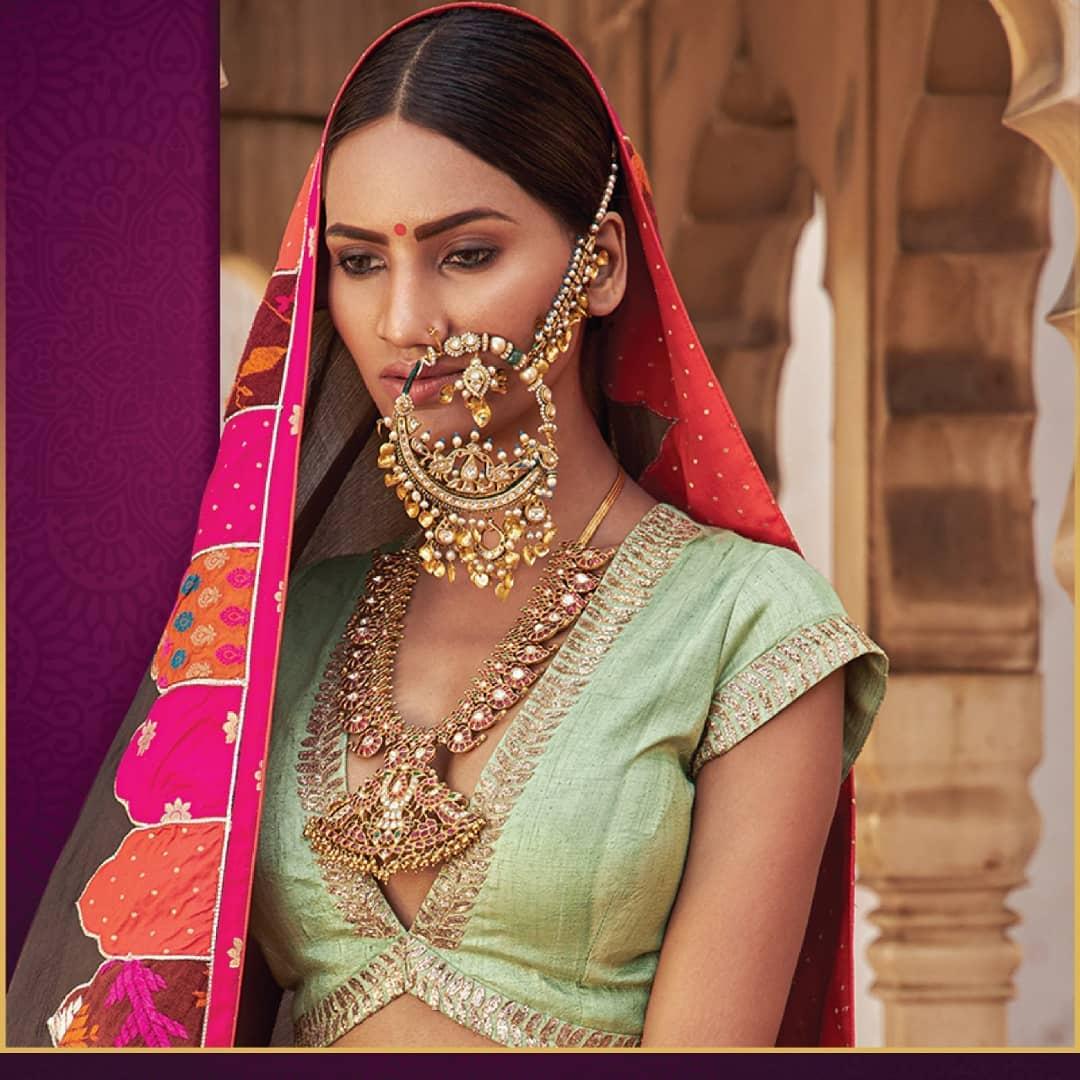 Image Credits - Jagdish Jewellers- Patiala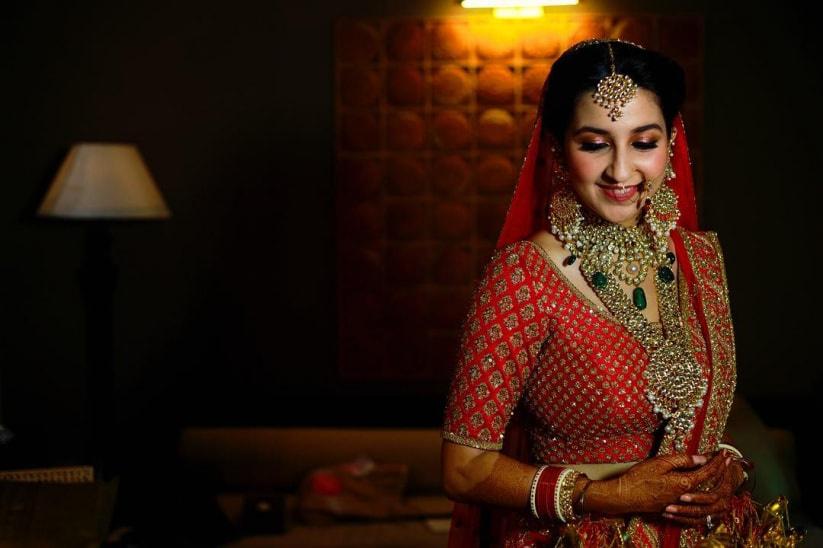 A Rajasthani bride on her wedding day looks nothing less than a royal queen cladded in magnificent jewel pieces. Most of the jewels have a religious meaning and are considered to be sacred. They are so royal and rich in appeal, that you won't be able to take your eyes off. The entire bridal jewelry set consist of maatha tikka, choker set, rani haar, hath phool, toe ring etc. After maatha tikka, the choker necklace - traditional choker neckpiece of the state which usually comes with adjustable thread is adorned by the Rajasthani brides.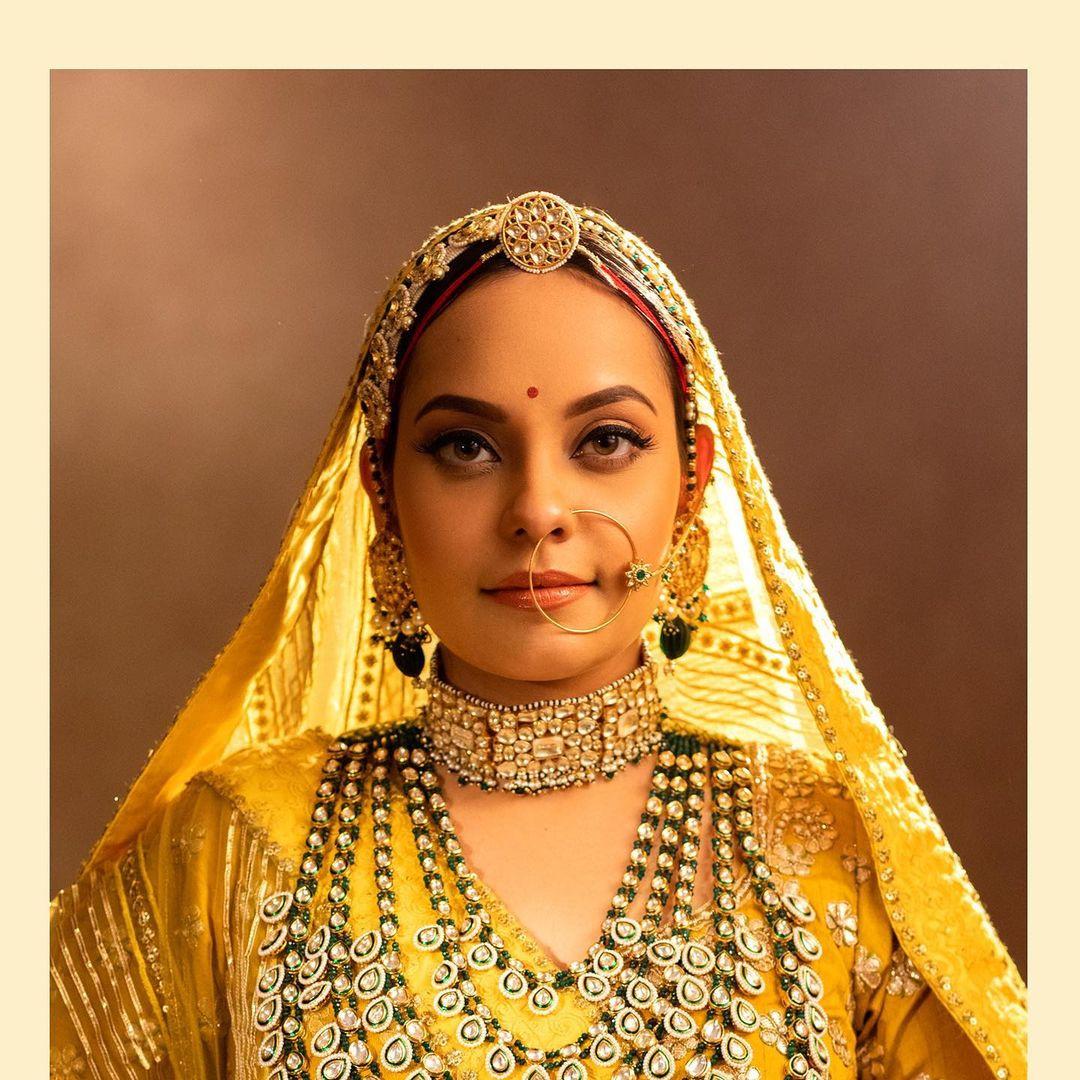 In addition to this, Rajasthani women also wear a neckpiece which is long up to the navel known as rani haar. The rani haar and maharani haar variants are the longest neck pieces for a Rajasthani jewelry set and provide it with a clear, majestic feel. The Rani haar necklace extends from the shoulders to the navel, with a large ornament in the middle. Since it covers the most area on a bride, these pieces can be either delicate, jadau jewellery or heavy pieces from Polki and Kundan collections. If put in the order of neckwear, the set begins with a Timaniya or an Aad, moves to a Kanthi and then a Rani Haar or a Maharani haar - depending on the size of the last piece.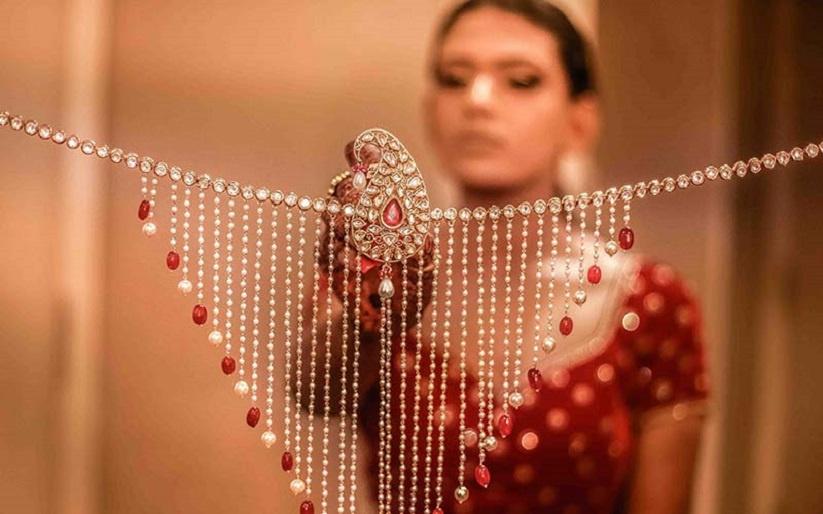 Yet another very important part of a Rajasthani jewellery set, Kamarbandh is a waist chain. It is known as Kardhani or Tagdi in Rajasthan and is usually crafted of gold Polki or kundan. The best part about this ornament is that you can wear it separately with a saree, lehenga or even an ethnic gown.
Rajasthani Jewellery collection for hands and feet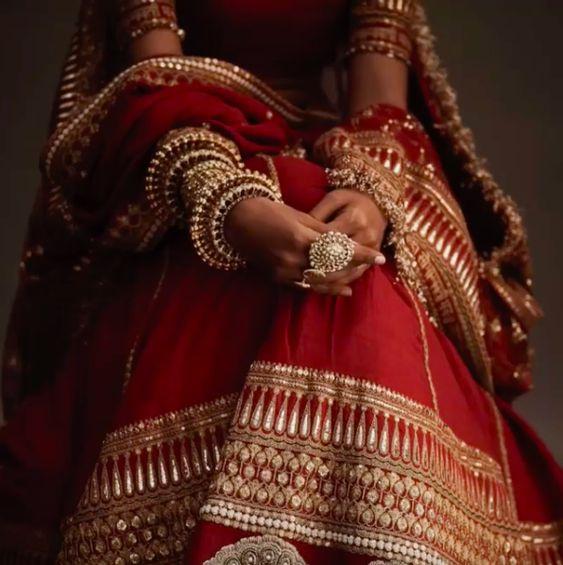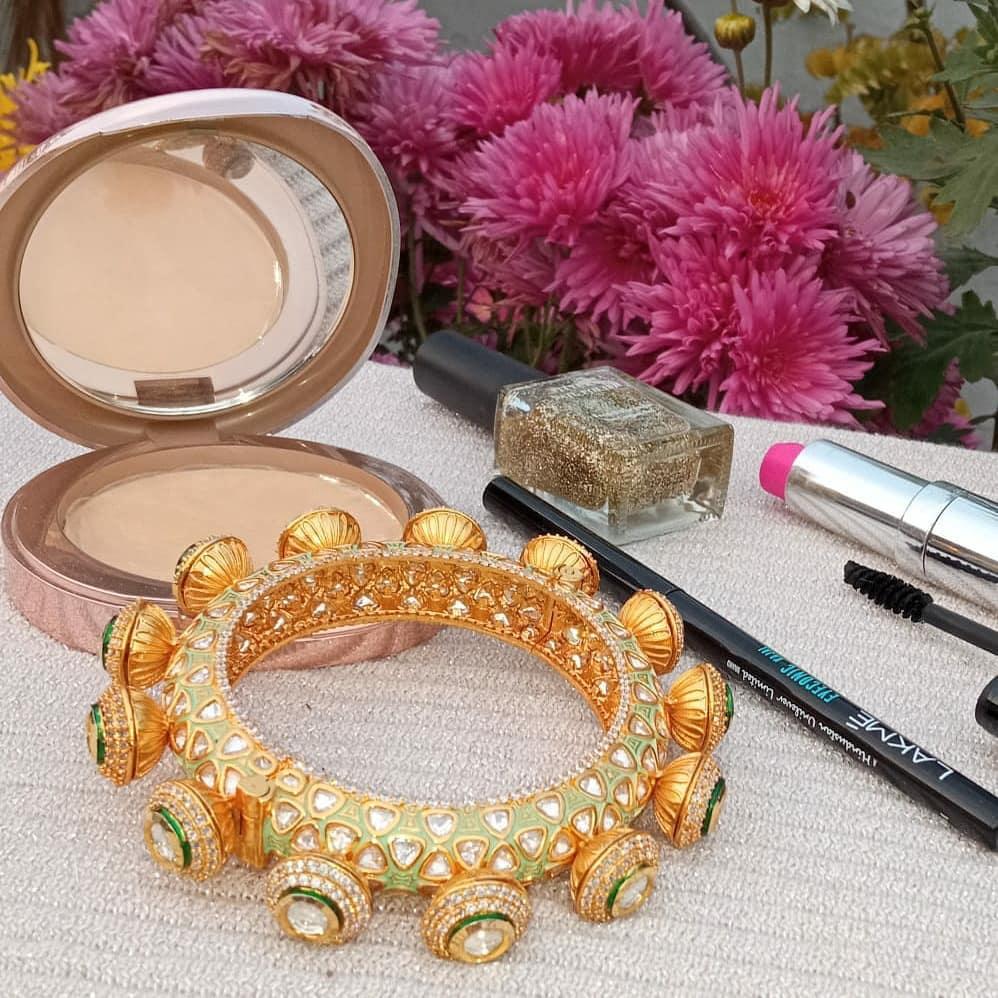 Image Credits - Zaver by Gita
For hands, a very special set of two bangles worn by the Rajasthani women, Bangadi has a thick lining and small gold protrusions. Traditionally, Bangadi used to be made in gold and plastic but now many variations of it are available.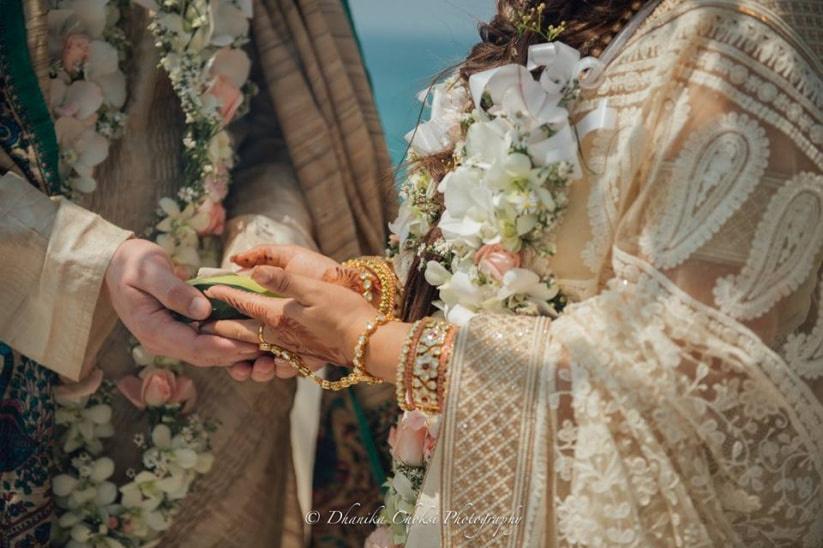 Hath phool is also worn by the brides which is a piece of jewellery which adorns the back of the palm and the wrist. It is an accessory that has one or multiple delicate chains connected to a bangle or a bracelet with an adjustable ring. Royal haath phools are made of precious metals and stones like gold, meenakari, kundan, and sometimes Jadau.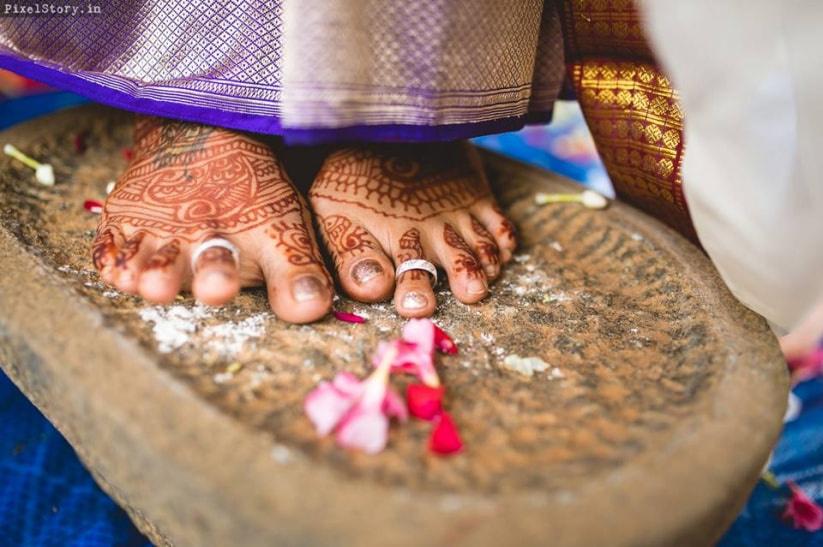 When we talk about a Rajasthani jewellery set, it cannot be considered complete without toe rings. Also known as Bichuwa, it is gifted to a bride by her parents and is worn in the second toe. A traditional Rajasthani toe ring is made with gold plating in a floral design. It looks amazing on Indian outfits. Another popular traditional wear is payal. Yes, payal is worn around the ankle just like an anklet. It is an essential part of a bridal jewellery set. Rajasthani women wear the heaviest anklets or a Kada usually made of silver. As it is considered inauspicious to wear gold in the feet, modern Rajputi brides prefer wearing gold-plated anklets or the ones with meenakari or kundan work.
Essentials of Rajasthani jewellery collection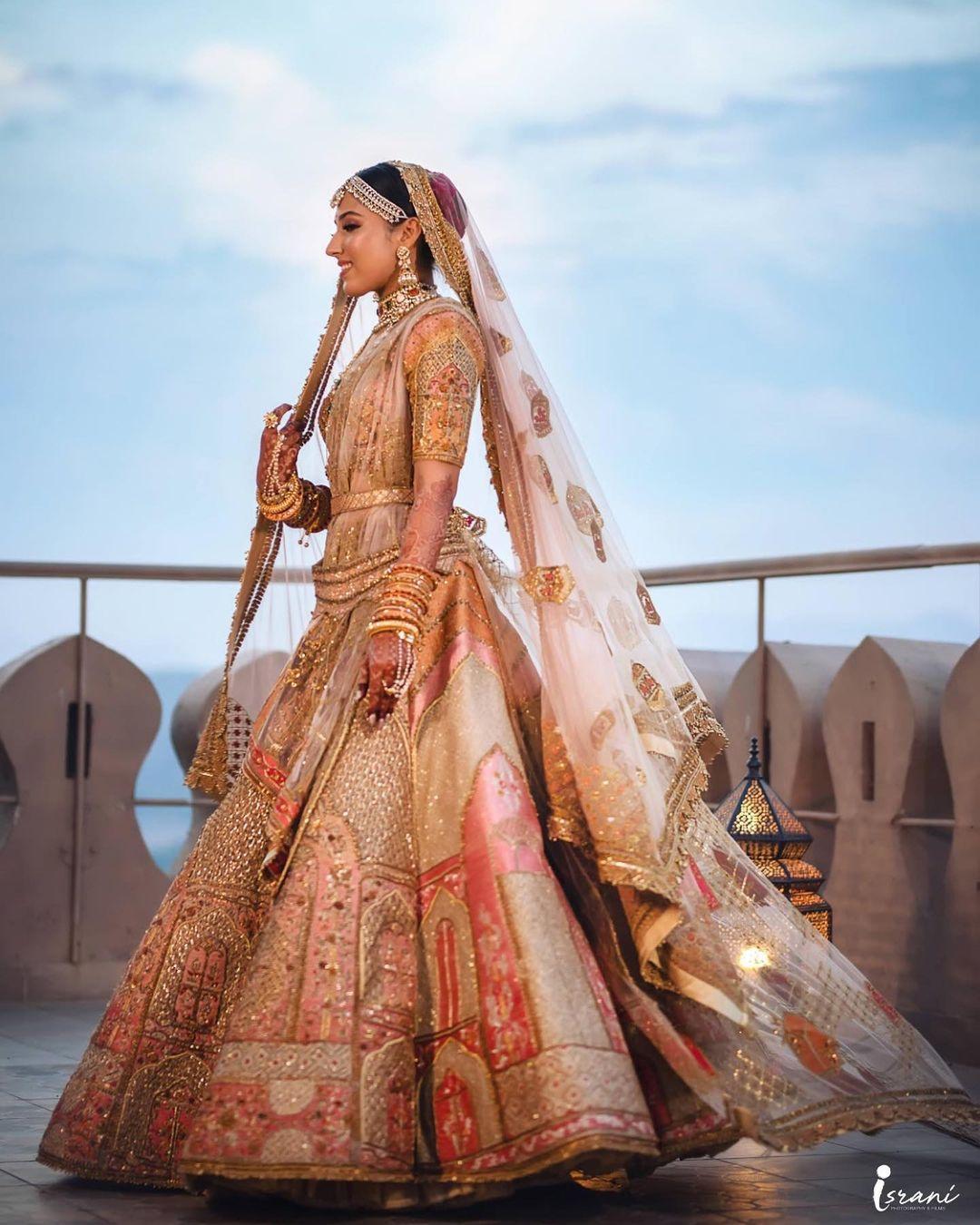 These are some of the essential elements that make a Rajasthani jewellery set. Here is a complete roundup of some rajasthani jewellery collection for the brides. In the pandemic, you can do Rajasthani jewellery set online shopping through amazon, myntra etc-
Borla in Rajasthani Jewelery Set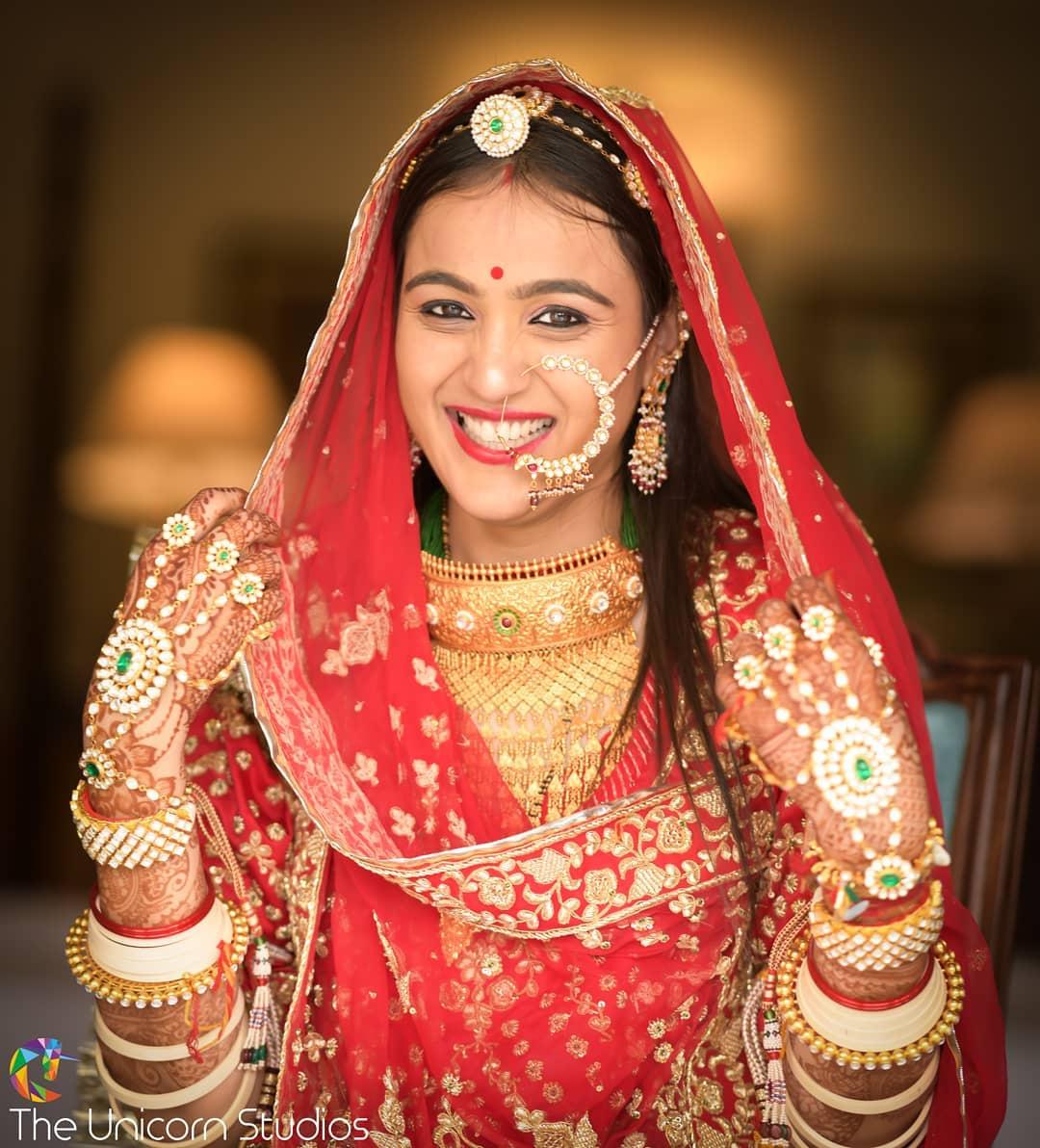 Aadh in Rajasthani Jewelery Set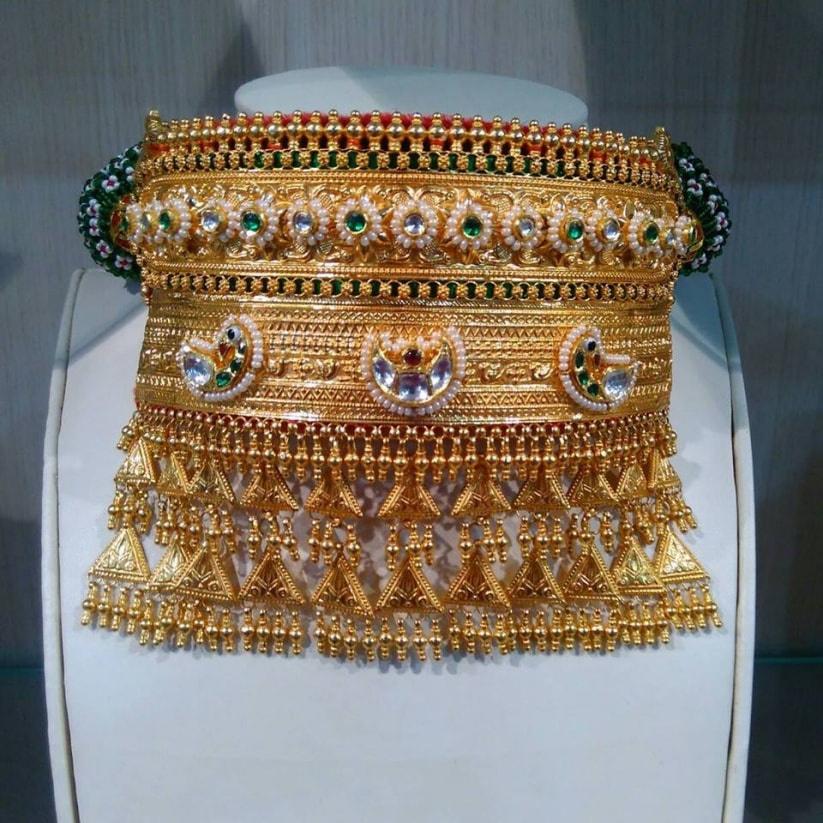 Pajeb in Rajasthani Jewelery Set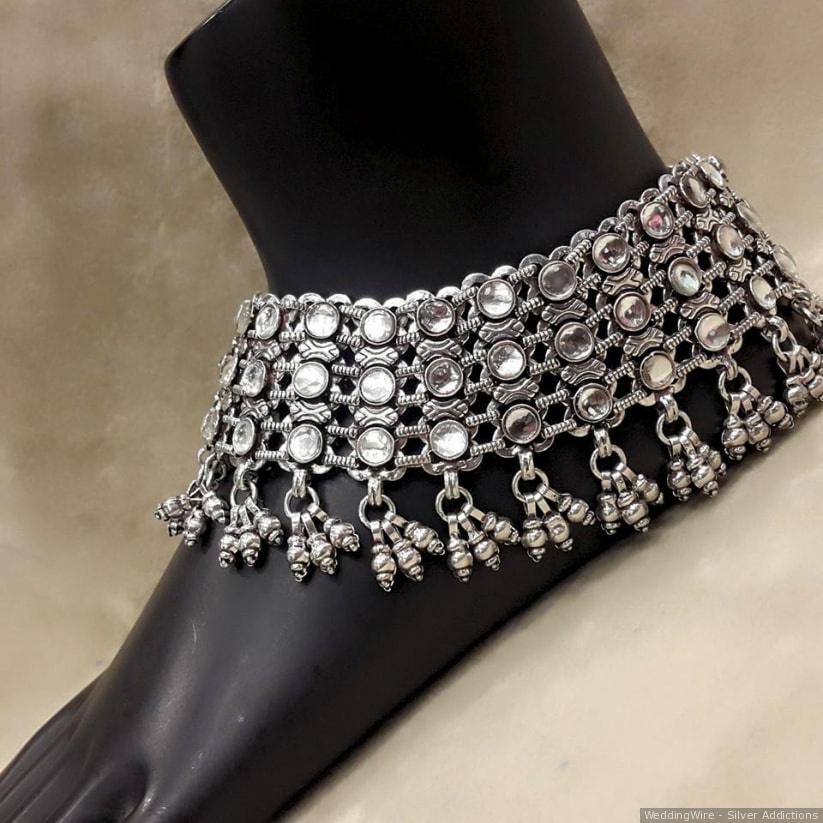 Maang Tikka in Rajasthani Jewelery Set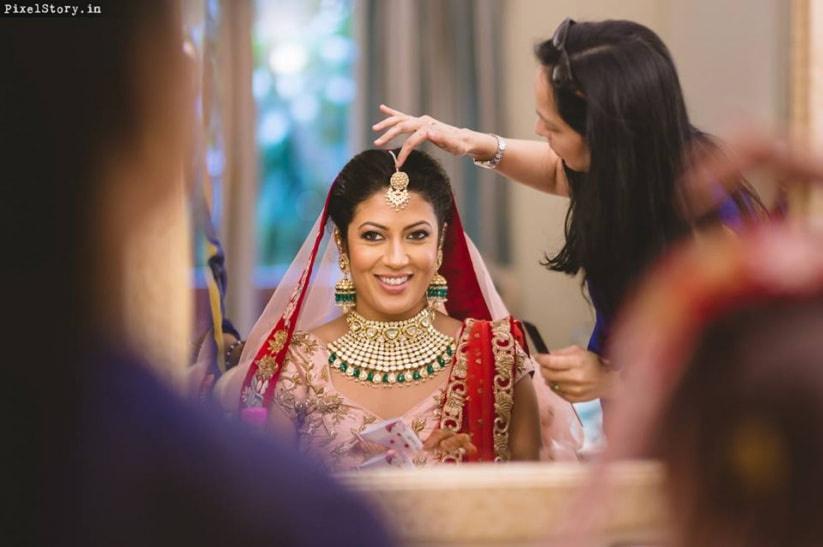 Lac Bangles in Rajasthani Jewelery Set
Bajuband in Rajasthani Jewelery Set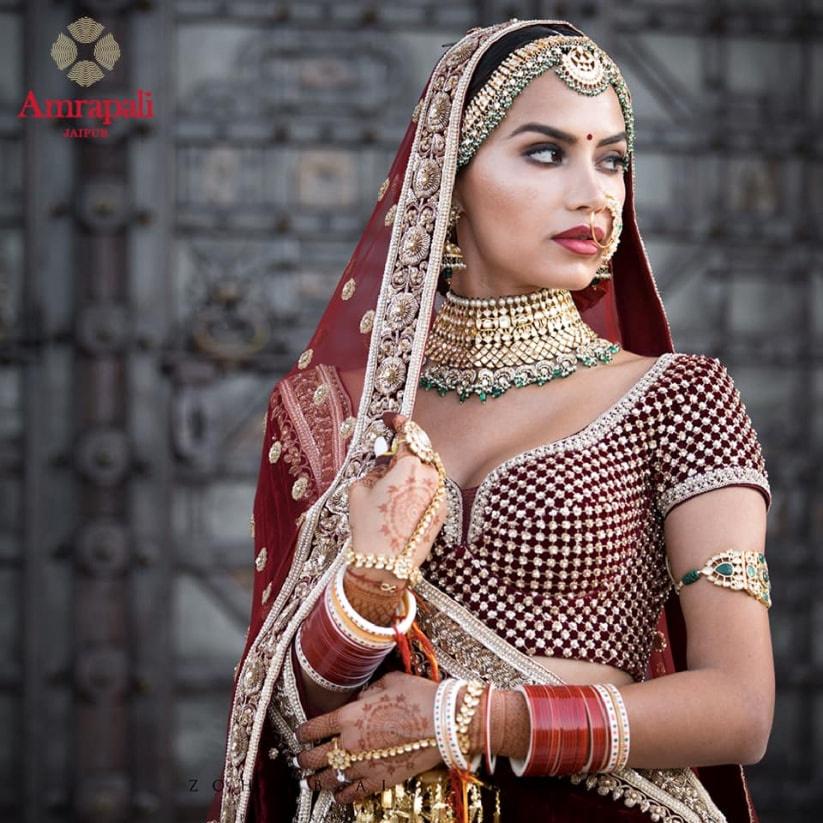 With words by Meha Khera
Isn't Rajasthani bridal jewelry set royal, majestic and mesmerizing? Do let us know your views here.