7 Stunning Shades of Punjabi Wedding Dresses Every Bride to Be Must See and Bookmark
A Punjabi wedding is one of the most fun events to attend for its unique ceremonies, traditions, rituals and a lot of craziness. Capture the essence of the central element - the bride's Punjabi wedding dress - in all its glory with us!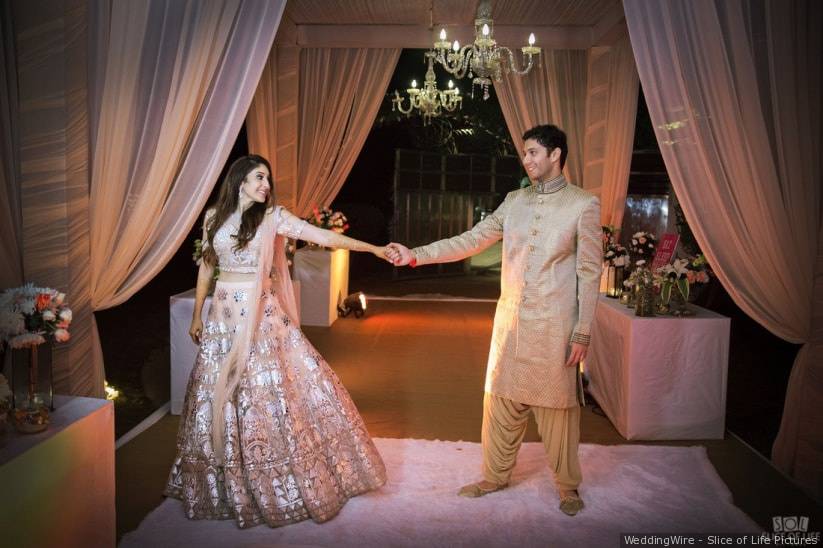 We all are fans of Punjabi weddings knowing that they're full-on crazy with bright colours and glamorous outfits (and of course, some drunk uncles). If you have attended a Punjabi wedding, you'll know that 'Punjabiyan Di Battery Charge Rehndi Hain' stands totally true. So let's give you a sneak peek into the Punjabi wedding dress scene so that you totally rock this event of a lifetime!
1. Pastels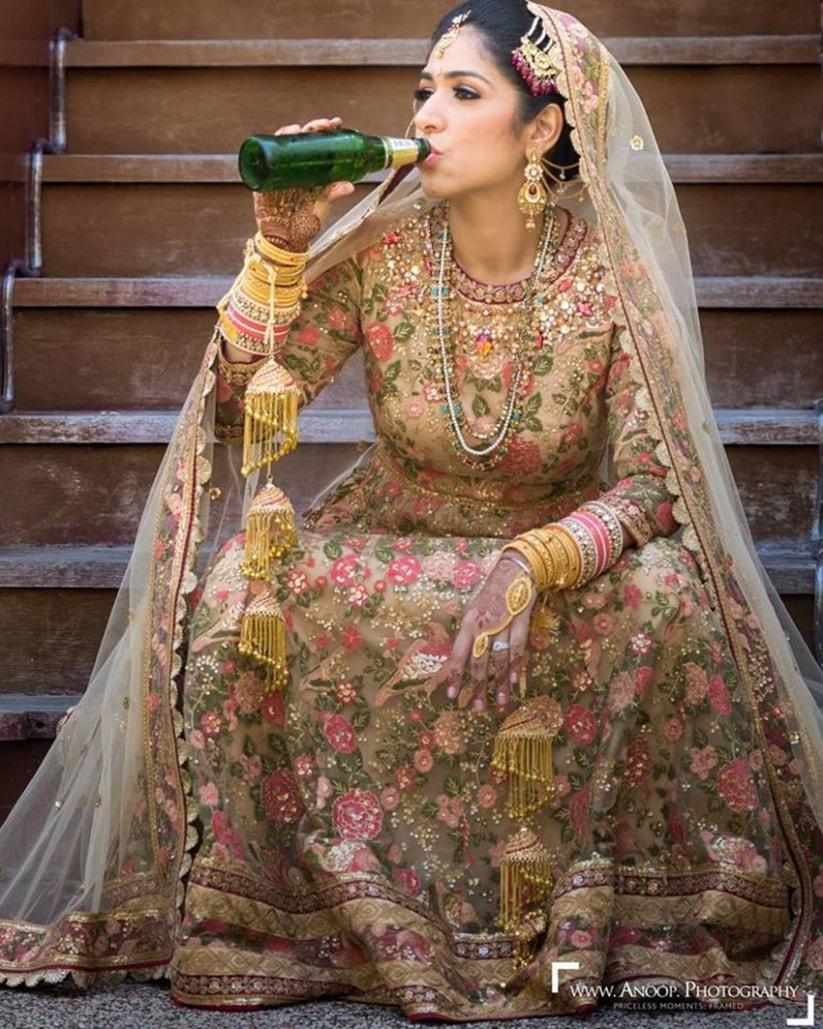 With the madness of Punjabi wedding, the pastel colours are a good choice to wear on a day-function. Beige colours when blended with neon make for a stunning combination. This Punjabi wedding dress adds a fresh and reviving look to your outfit.
2. Go Green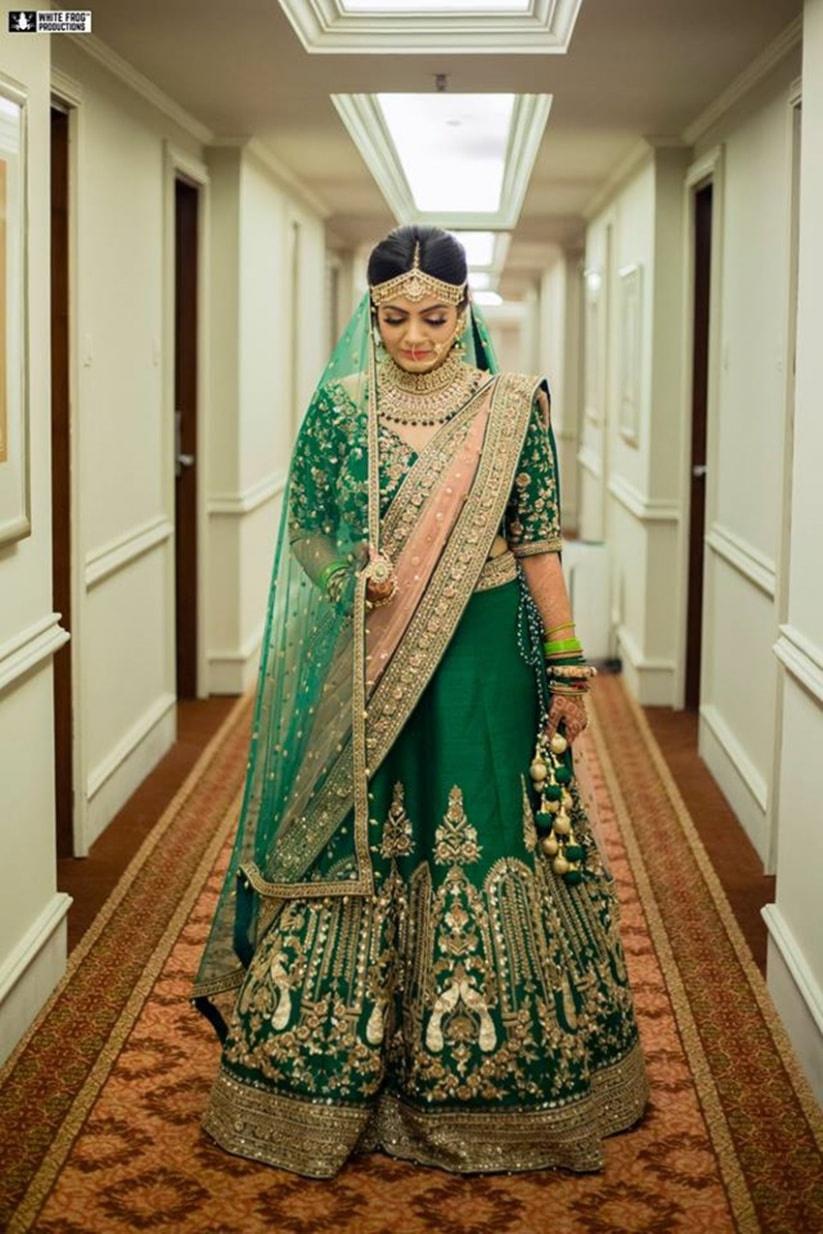 Punjabi wedding soiree nowadays sees a lot of mint green lehengas, Shararas and Anarkalis. Blend them with muted shades of tiger lily or tangerine orange. This combination is doing rounds in the market with its fashion appeal. Adorning this combination with Polki sets gives your Punjabi wedding dress an edge.
3. Bright Colours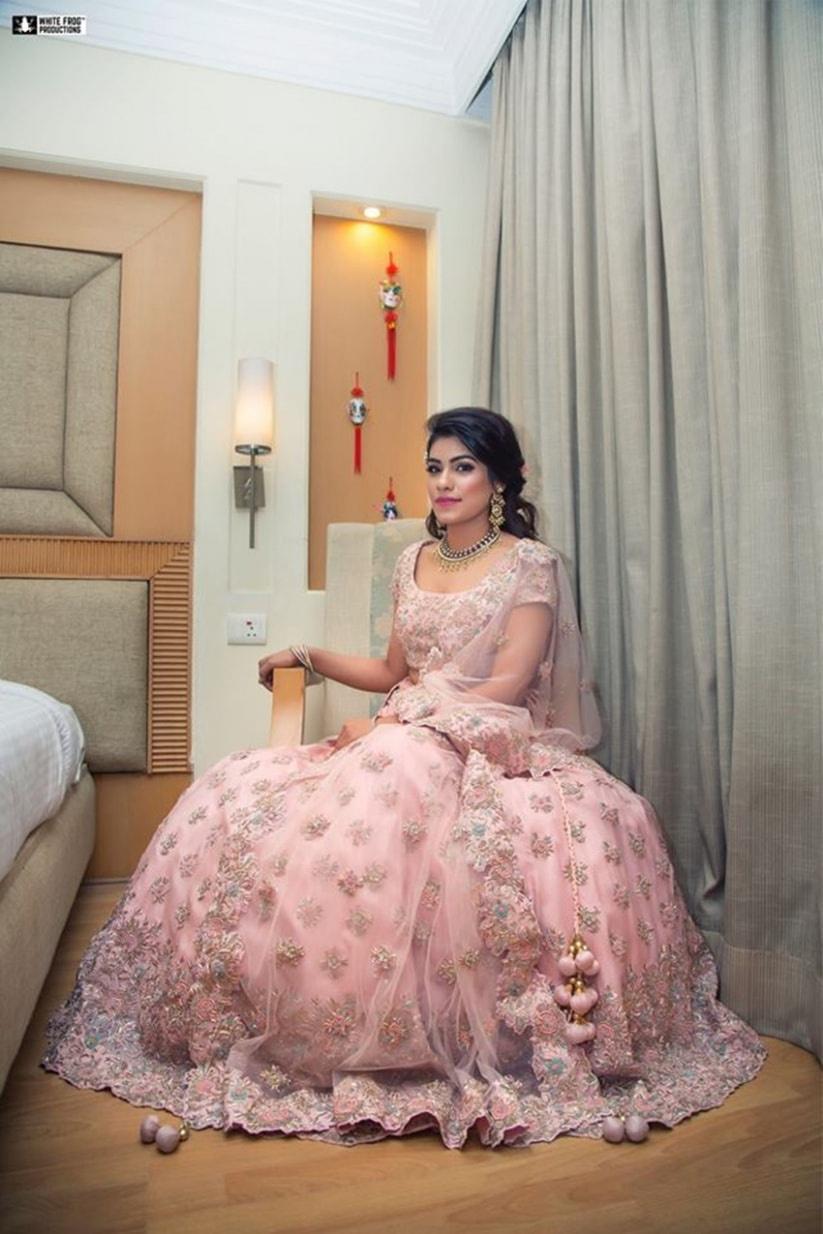 Give heavy embellished lehengas a break and go for a lightweight Punjabi wedding dress with bright hues. Along with the bliss of comfort, such an ensemble add an elegant persona to your look. This look will cast a spell on Mehndi functions, making you the centre of attraction.
4. Shades of Yellow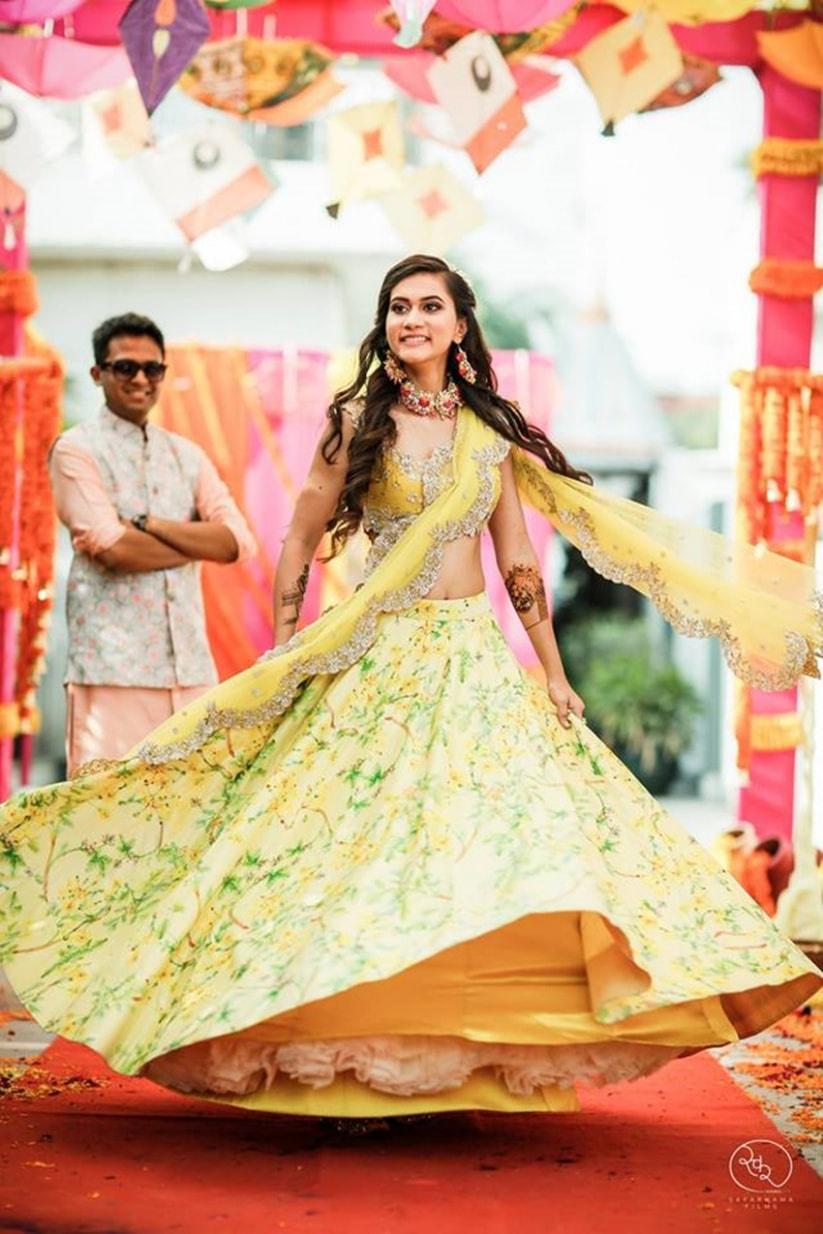 Embodying the calmness of a sunset, this embellished lehenga choli will suit you the best. If you are the bride then this Punjabi wedding dress is perfect for your Mehndi night. Adding an element of drama are the beautiful accessories that radiate beauty.
5. Pink Peach Lehenga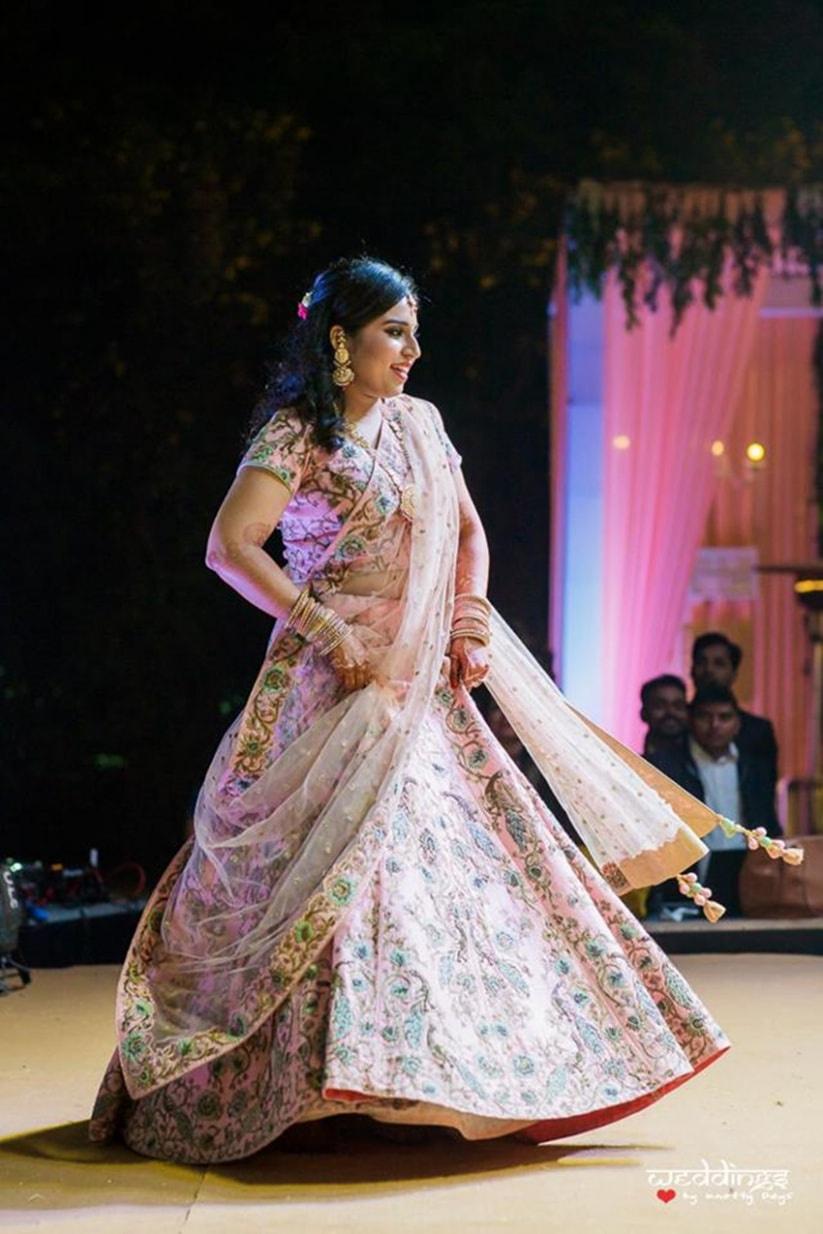 An outfit that says 'Drama Queen' with its show-stopping excitement is perfect for a Punjabi wedding dress. An elegant prism peach lehenga with playful exuberance makes for the perfect outfit on a Punjabi wedding. You'll surely turn some heads around in this bridal attire.
6. Monotones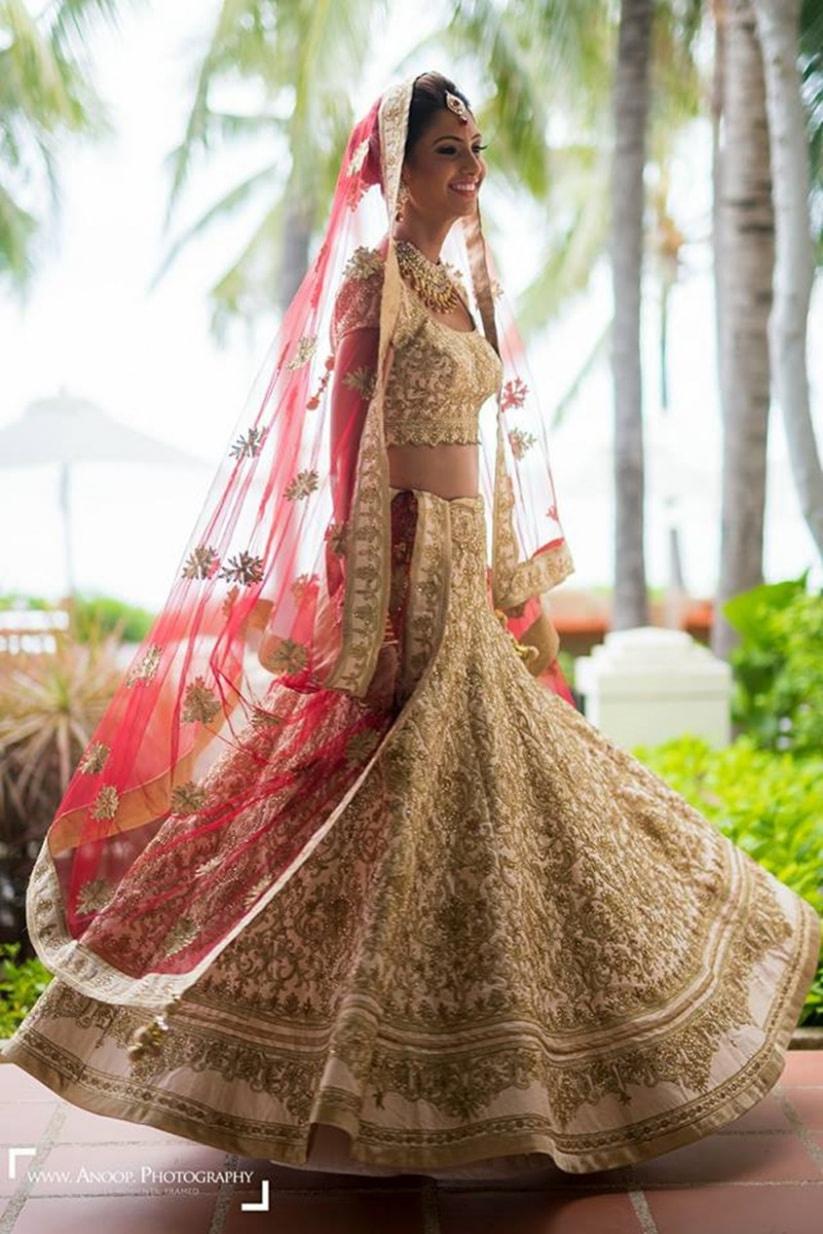 Invoking a sense of tradition and ethnicity, monotoned lehenga with embellishing work is the perfect Punjabi wedding dress.
7. Shades of Blue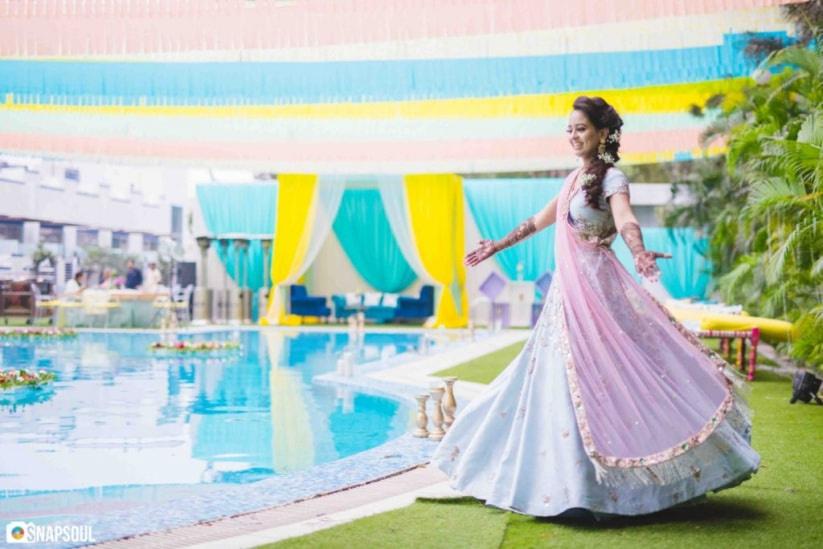 This aquamarine lehenga exudes an unconventional look for your engagement night if you are planning to wear a lehenga.
With the days of weddings right here, you should begin with your search for the perfect Punjabi wedding dress. Creating a sassy look is not everyone's cup of tea but when it comes to Punjabis, the style in their ensembles create a bold statement. So, take out those designer catalogues and the collections of pictures that you have been saving on Instagram. In the coming season make a statement on the next Punjabi wedding that you visit or host.
Some Extra Hairstyles and Makeup Related Tips to Ensure That Your Punjabi Wedding Dress Looks Even More Stunning
No matter how stunning your Punjabi wedding dress is, it will not look as ravishing as you would like unless your entire look is in sync. With so many trends both in terms of makeup and hairstyling, it might become overwhelming for you to decide on one look that suits you best. Read on and start taking down notes!
1. The colour of your outfit should be in sync with your overall makeup. If you are planning to wear an aquamarine lehenga then make sure that your eye makeup colour palette has pastel shades that contrast well with the aquamarine shade. A little bit of shimmer over your eyes and highlighter on your cheekbones and you will transform into a killing machine
2. If you are planning to wear a very heavily embroidered Punjabi wedding dress then dial down a little when choosing a piece of matching jewellery set to go along with it. If your Punjabi wedding dress in a winner then let it have all the limelight
3. As for your hairstyle, if you are planning to wear a backless Punjabi wedding dress, then wouldn't it make more sense if it was the centre of attraction? In such a case, wear your hair up in a bun, a ponytail or a half hair updo and let your Punjabi wedding dress be the talk of the town
We hope now after such a nerve-wracking explanation of the various Punjab wedding dresses which are not only gorgeous but will make you look like a head turner bride, you know exactly what you need to buy to stock your very own bridal wardrobe. So, we suggest you waste no more time and splurge your pockets till you find the Punjabi wedding dress which is drop dead gorgeous.
Explore the wide variety of Punjabi wedding dress styles raging this wedding season and pick your favourite outfit.