6 Pre-wedding Bonding Activities From Home to Bond With Your Guests
Keep the wedding spirits high even during this time of social distancing. Here are some fun bonding activities you can do with your guests from the comfort & safety of your homes.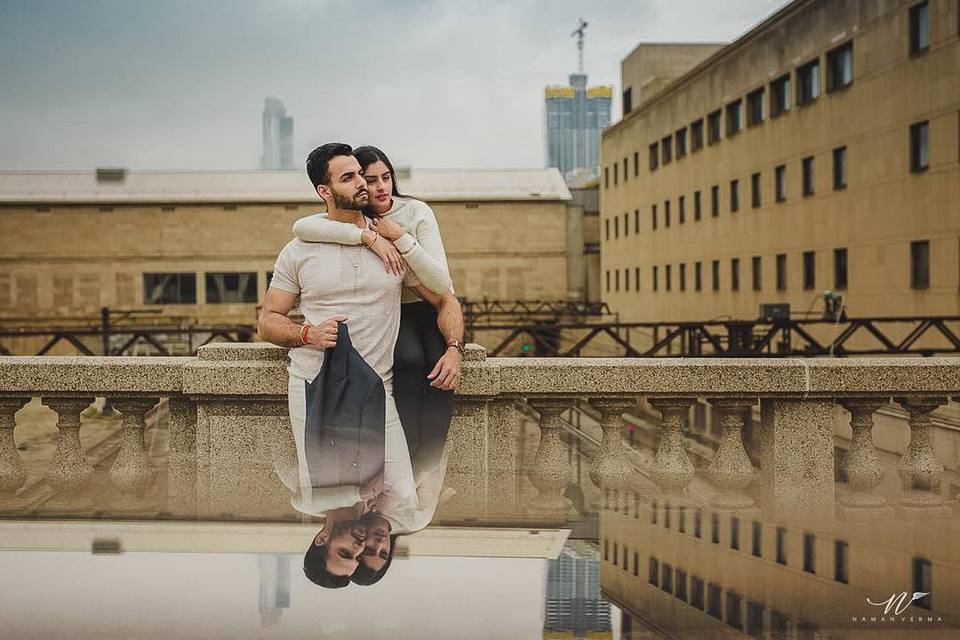 Guests are the heart and soul of any event, especially weddings and while the times are dull, weddings were never meant to be, so let's try to keep it that way. It's understandable that the coronavirus pandemic has taken a toll on our day-to-day activities and has made life 10x complicated, but a #ShaadiWaalaGhar should never dull its charm. So what if you're unable to go bridal shopping with your bridesmaids or your maasis and buas are not all gathered around to play shaadi waale gaane and lend some thumkas? They are all very much present on the press of a button. Thank god for technology! Desperate times call for desperate measures but who said they can't be made fun.
There are so many activities that lead up to D-day. Even though the guest list is currently bound to be just 50 people, the course of events remains pretty much the same and so does the involvement of your guests in your wedding preps. It's important to keep your guests entertained and updated until the D-day while ensuring they're safe and staying indoors. Whether they'll be attending your wedding physically or virtually, they're still very much your wedding guests and a little bonding before the D-day would hurt no one. Instead, you'll make memories worth cherishing a lifetime.
We've got some fun activities that will help your guests and you set the wedding mood right. So let's dive right in, shall we?
Plan a Virtual Proposal for your Bridesmaid or Groomsman
You cannot go ahead with your wedding planning without popping the question to your groomsman or bridesmaid. They will be your right hand throughout your wedding journey.
You needn't plan an elaborate proposal because it's the gesture that counts. If possible, arrange a little bridesmaid or groomsmen hamper and get it delivered at their home.
Introduce the Ladkewalas & the Ladkiwalas over a Con-call
It is important that the ladkewalas and ladkiwalas have a sweet meet and greet session before the two families are tied in the beautiful union of marriage. It will help break the ice and feel like a big party before the big day. It's always fun to hear new stories about your partner from fellow family members to get acquainted with adorable and embarrassing events of their life.
Host Some Pre-Wedding Ceremonies Virtually
Virtual parties are definitely the new normal in the times of social-distancing. From birthdays to wedding anniversaries, technology has done the job well to keep our near and dear ones connected. Since Indian weddings are full of small but meaningful ceremonies, host some ceremonies with your guests connected on videoconferencing. Ceremonies like bridal showers, cocktail parties or small pujas can be so easily hosted virtually.
Take out time to Chat One-on-One
Besides the virtual con-calls, it is important to stay connected with your wedding guests, especially with your wedding squad. Your bridesmaids with their duties, friends who are excited for the big day and cousins who have picked their wedding outfits are probably wanting to discuss new ideas with you or talk about budgeting. Could be anything, staying connected with them regularly will fill any communication gap and keep all of them and you updated with the progress of the wedding planning. Keep these chats light and fun. Everyone is trying to do the best that they can.
Keep the Communications Continuous
When times were normal, your family members would often show up at your house, keeping the wedding spirits alive and offer their help. Why let distance change anything? Staying distant can easily put your guests off the wedding mood, which can dull down their spirit. Stay in continuous touch with them, create WhatsApp groups, share memes, keep giving them updates on your wedding planning.
Try to Involve your Guests in Some Wedding Planning Tasks
You don't have to do everything on your own when it's your wedding. It is only wise to delegate responsibly some wedding planning tasks within your circle of closed ones. There would be many people from your family or friends group willing to lend a hand to help you wind up wedding stress at the earliest. Try not to be fussy about the little details and focus on winding up your checklist. If possible, improvise later if need be.
Given that this is the new normal, let's embrace it with full hearts. Not having proper wedding celebrations with the full presence of your loved ones is definitely saddening but for now, it's all about accepting what comes our way. One day at a time. Don't forget to take photos along the way, they help you relive the moment while it's long gone.
Let us know how are you bonding with your wedding guests in the times of corona? Share your ideas with us in the comments below!