7 Patiala Salwar Images That Are Giving Us Major Outfit Goals
All set for the big fat Punjabi wedding? We have put together a list of stunning Patiala salwar images for you to pick the perfect outfit and slay!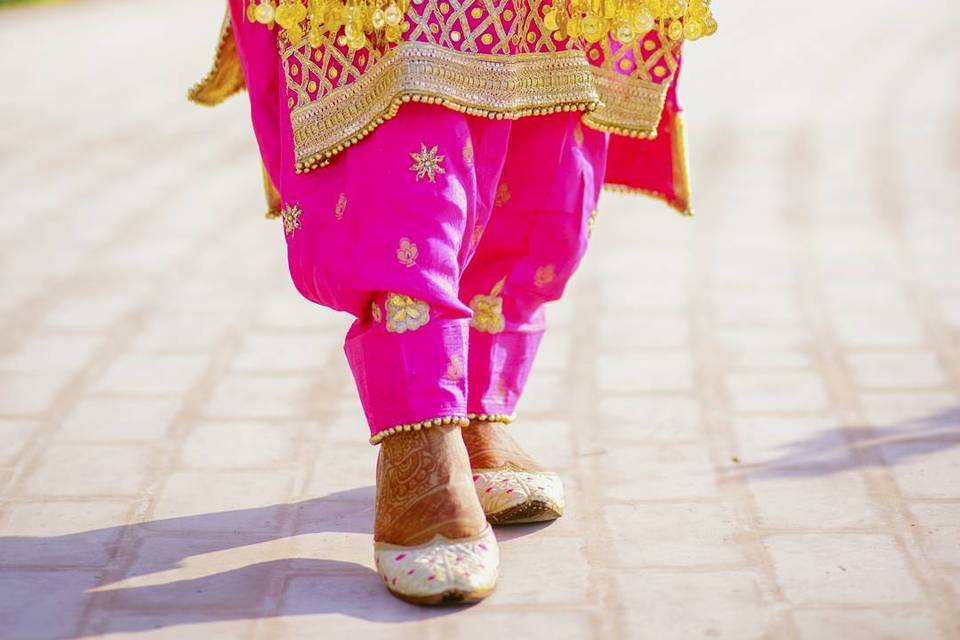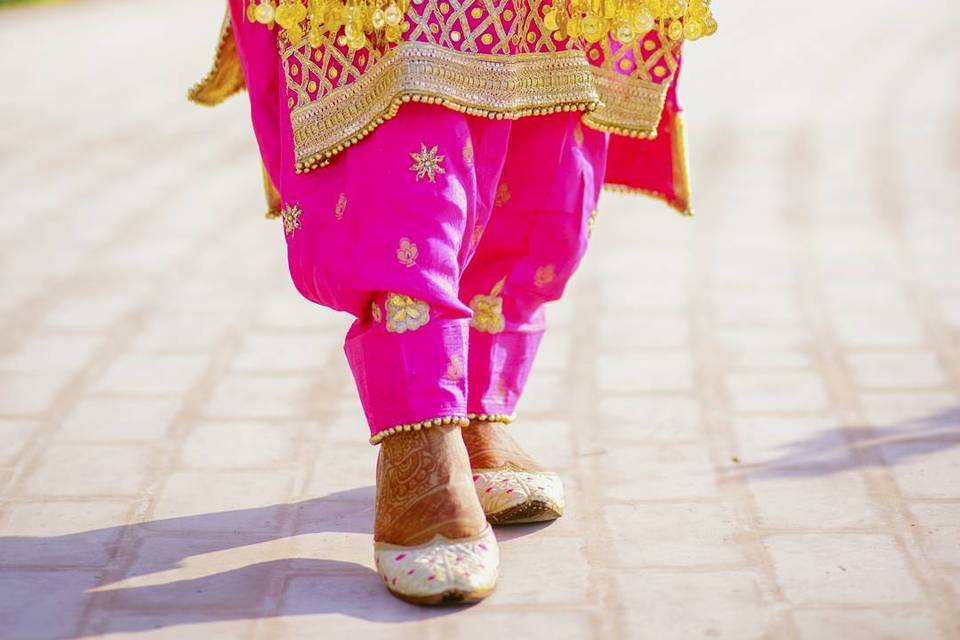 There are some outfits, and in fact some colours, that just screams Punjabi without the woman having to turn. Patiala salwar suits are one of those outfits. But before you go ahead and diss it for being old-school, check out the contemporary and chic styles of Patiala salwar images that we have compiled for you, queens.
You can customise and style it the way you want - by adding an extra layer of Gota Patti (because really how much Gota Patti is too much Gota Patti?), getting a pretty sequin border, or by adding personalised tassels and colourful pom poms added to your favourite style.
So go on and bookmark the Patiala salwar images that you like the most and get them designed in time for the ceremony.
Strike A Pose In This Magenta Beauty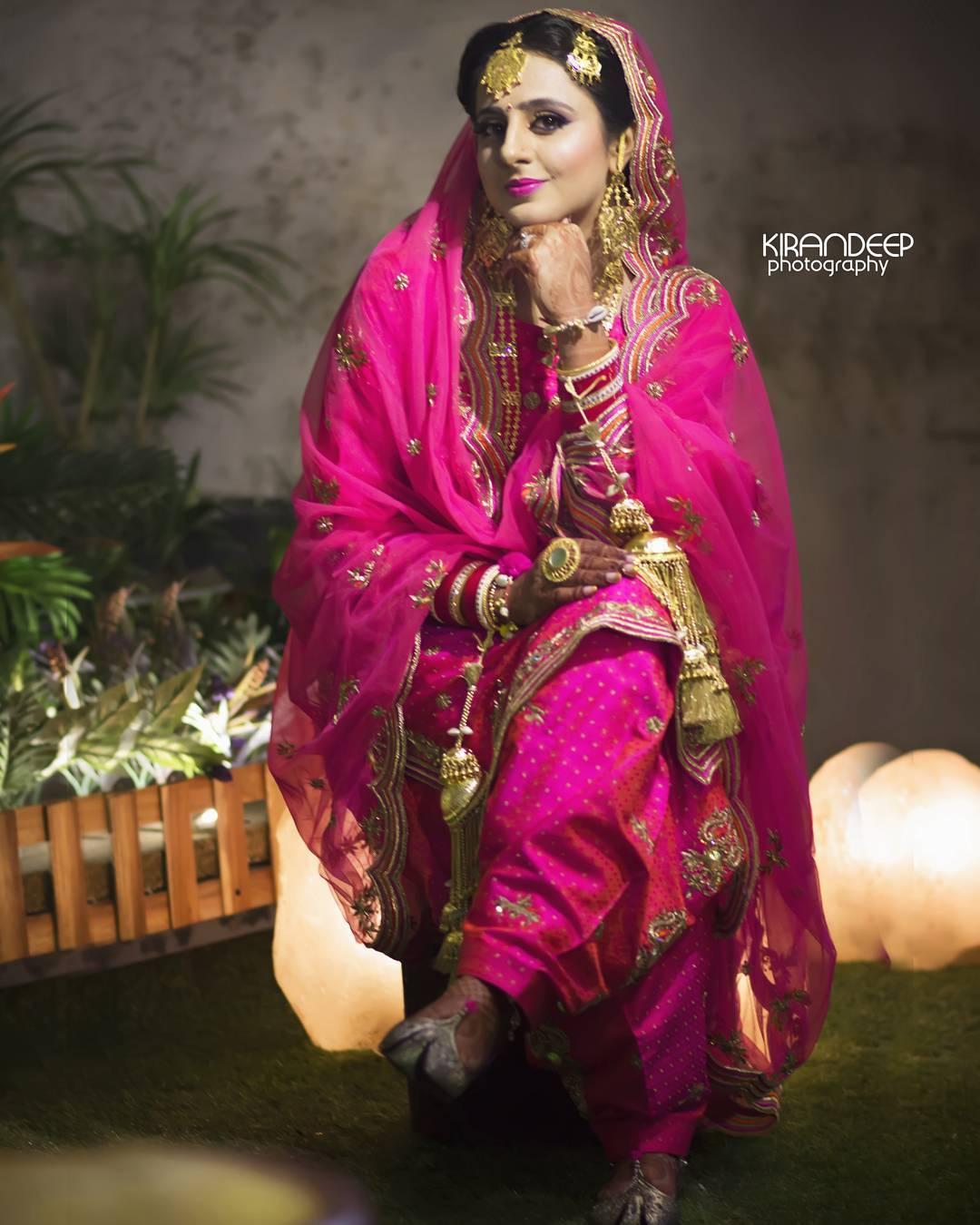 Image: PatialaSalwarImages-KirandeepPhotography-StrikeAPoseInThisMagentaBeauty
Bright and vibrant colours like magenta, hot pink, yellow, red, and orange etc., are quite popular among the brides-to-be and bridesmaids, especially when you are looking up the internet for Patiala salwar images. With a plethora of heart-winning styles and designs available, it is almost difficult to pick just one.
But if your heart is set on wearing a magenta suit for the wedding, then this beauty from our list of Patiala salwar images is the perfect fit for you. The heavily embroidered suit is pretty, vibrant, and absolutely occasion appropriate.
Pair it with beautiful gold jewellery and the right makeup, and you are ready to strike a pose for your friends (aka the unofficial wedding photographers) and the wedding photographers that you actually hired for the job.
A Colourful Affair: Pair A Phulkari Dupatta With Your Suit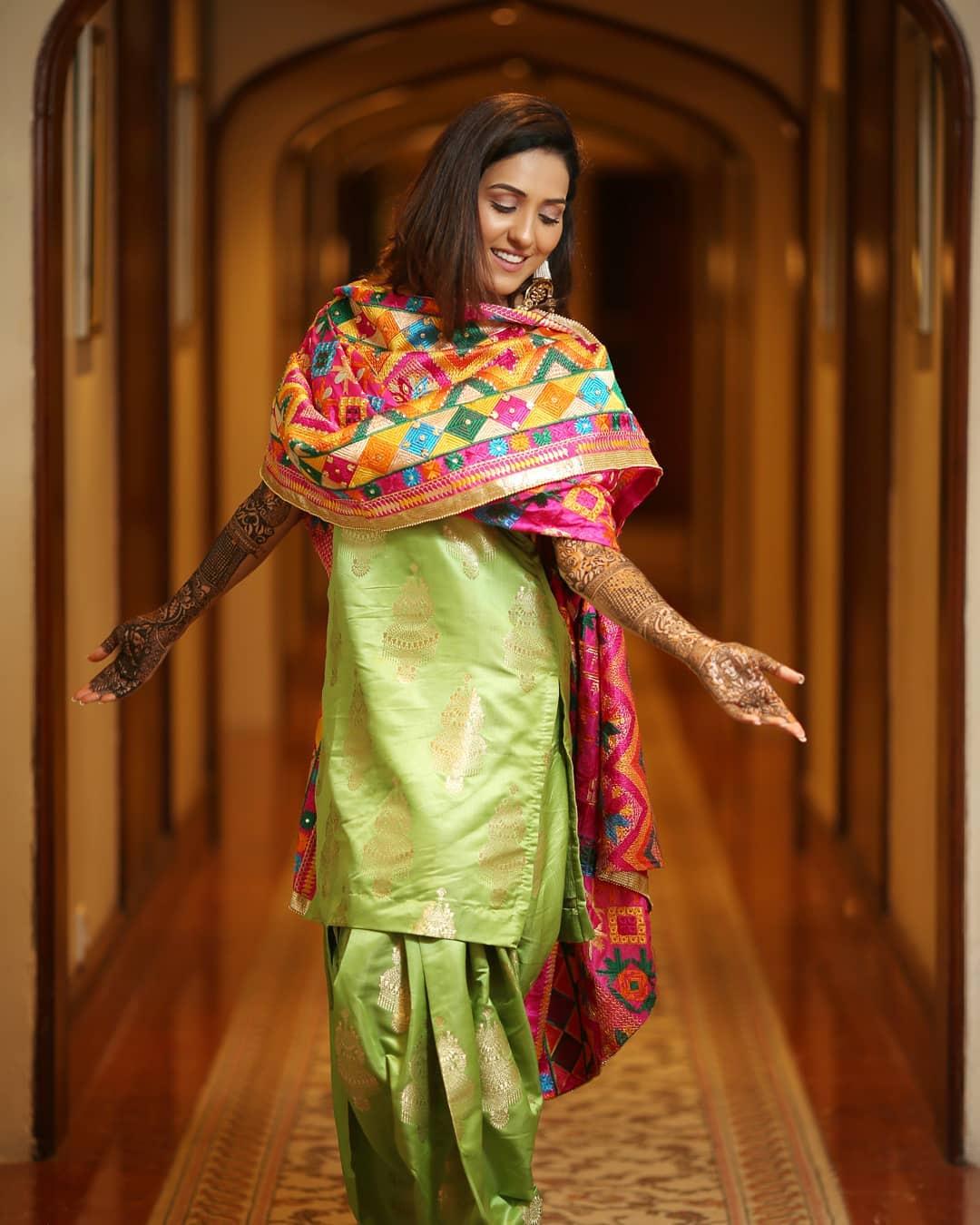 Image: PatialaSalwarImages-IsrraniPhotography-AColourfulAffairPairAPhulkariDupattaWithYourSuit
Pairing a Phulkari dupatta with any suit can take the outfit from a ten to a hundred in a jiffy. Don't believe us? Try it for yourself. No matter how simple or heavily embroidered the Patiala salwar images that you are looking at are, the oomph that a Phulkari dupatta will add to it is unmatchable.
So if you are planning on wearing a single tone brocade suit for your Mehndi ceremony or your pre-wedding shoot, then all you have to do is style a colourful Phulkari dupatta with it. And you will be ready to rock the ceremony.
And remember that not only will this make the outfit spot on, but it will also make you look prettier with all those vibrant colours complementing your makeup and well, the bridal glow.
Rock A Vibrant Outfit For Your Pre-Wedding Shoot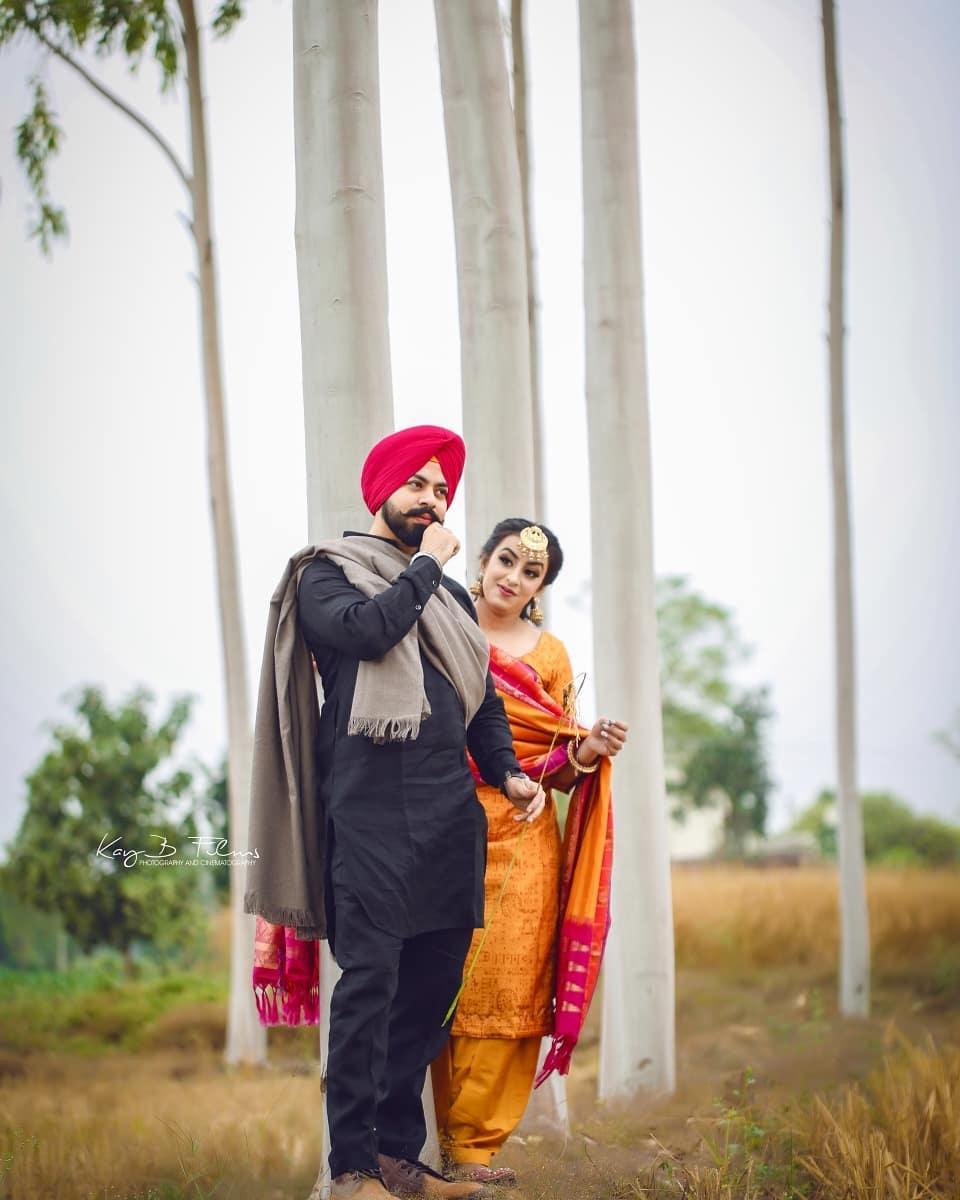 Image: PatialaSalwarImages-KBFilms-RockAVibrantOutfitForYourPreWeddingShoot
Picking the perfect suit from a range of pretty Patiala salwar images for your pre-wedding shoot can be a task sometimes. And for obvious reasons. You want to choose a suit that will make you look gorgeous and complement your partner's outfit at the same time.
Additionally, you also have to consider the time of the day, the colours that go well with your skin tone, and the location of the shoot while selecting the outfit. So if you have considered all these pointers and are now looking at vibrant Patiala salwar images for the much-awaited (and super romantic!) shoot, then look no further.
This alluring tangerine suit when paired with a dupatta with red borders and beautiful zari work is one of our personal favourites. It is perfect for a day-time shoot, and did you notice how it complements the guy's turban?
When You And Bae Are All About Keeping Things, Sweet And Simple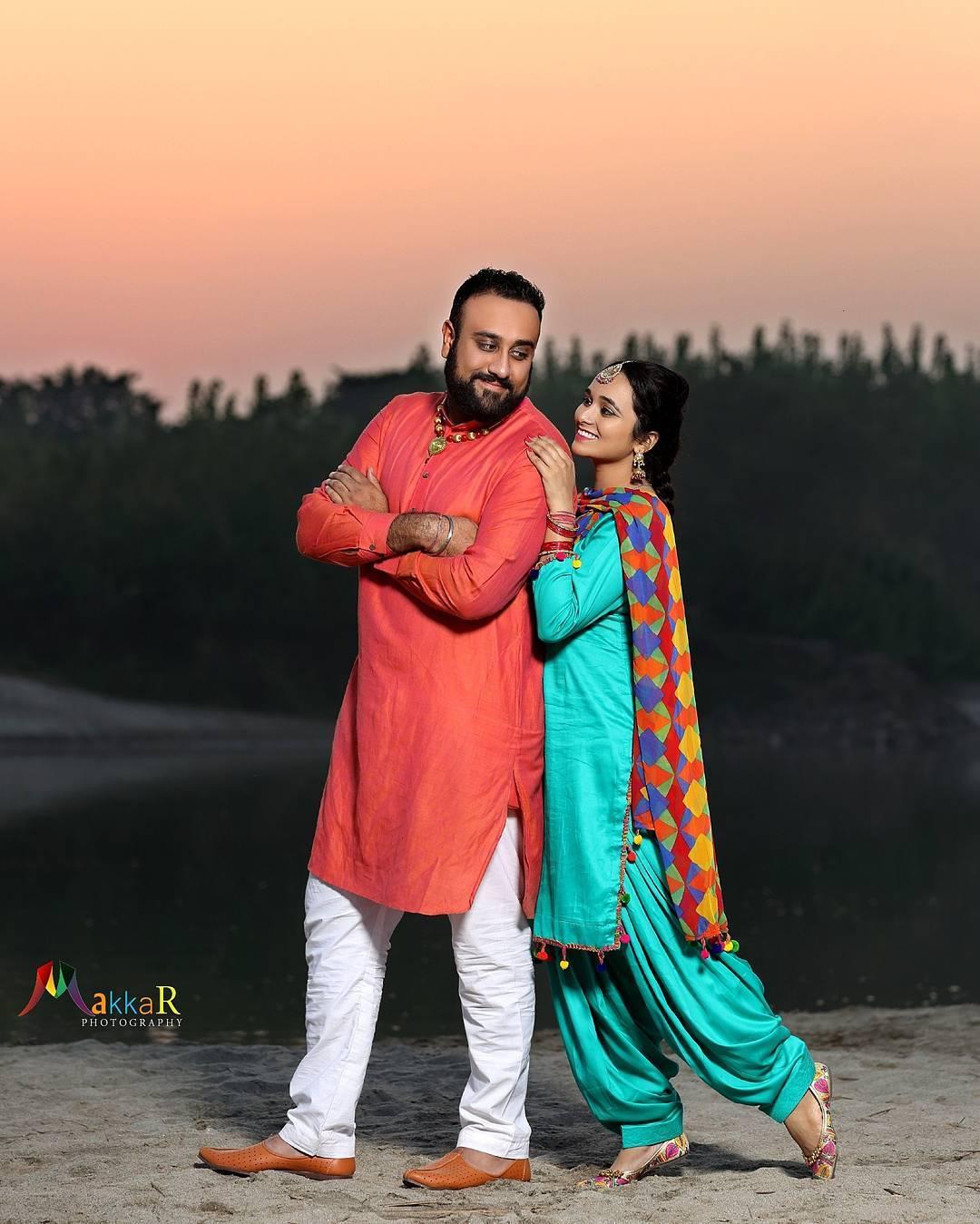 Image: PatialaSalwarImages-MakkarPhotography-WhenYouAndBaeAreAllAboutKeepingThingsSweetAndSimple
Every individual has a go-to style, something that they feel the most comfortable in, and if you and your bae are the kinds of people who are all about keeping things simple, minimalistic, and stylish, then you know you have found your partner for life!
It is because of this that none of you will ever feel undressed or overdressed when going out together. And when it comes to picking the outfits for the pre-wedding ceremonies like Haldi and Mehndi or even the pre-wedding shoot, embrace not only your love for each other but also the mutual understanding about fashion and outfit choices.
And Patiala salwar images such as this simple yet fashionable aqua blue coloured suit with colourful pom-pom detailing makes for an ideal choice. Pair it with your favourite pair of juttis, and you are ready to get photographed.
You Can Never Go Wrong With Polka Dots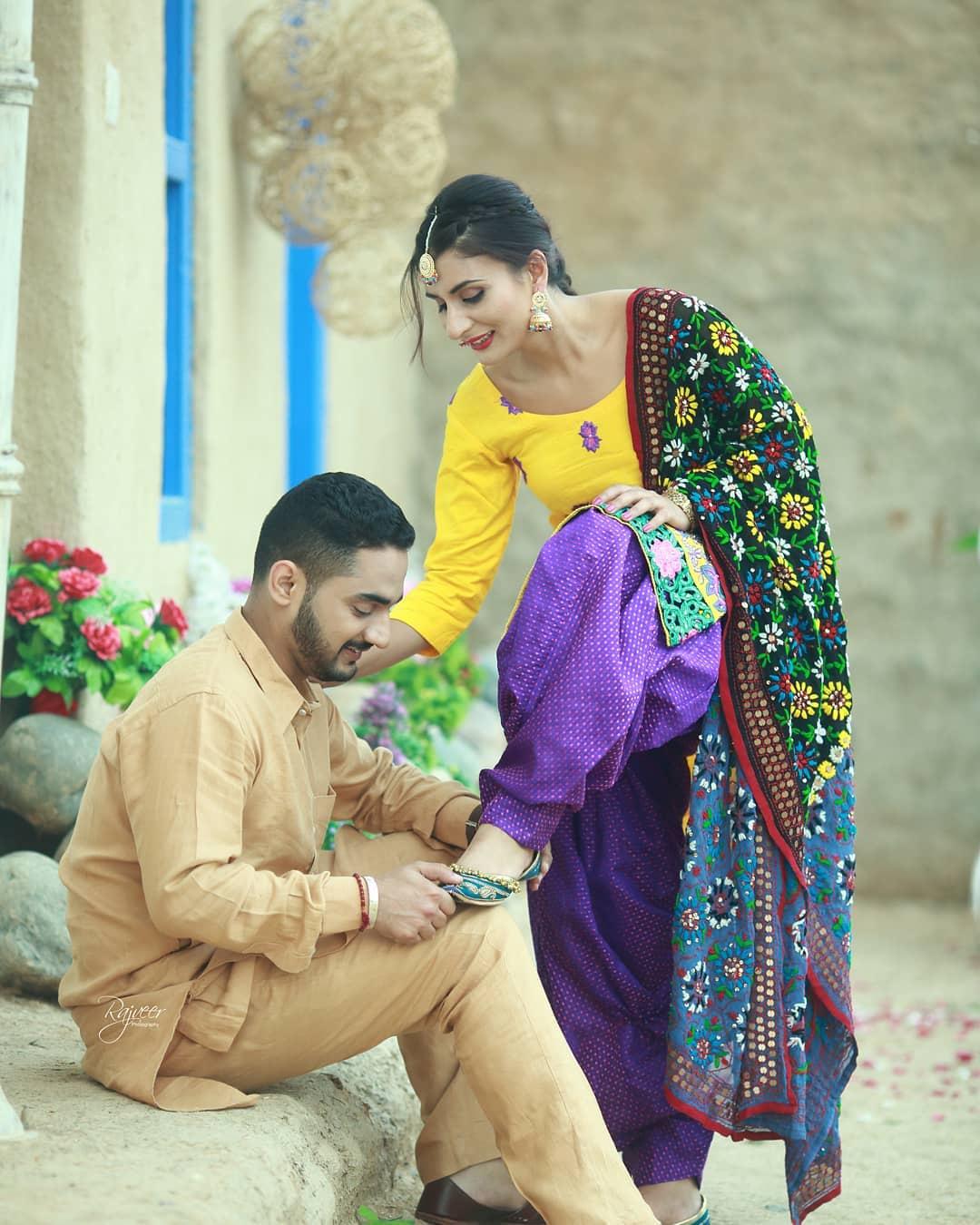 Image: PatialaSalwarImages-RajveerPhotography-YouCanNeverGoWrongWithPolkaDots
Show your love for bright colours, bold prints, and polka dots with this suit idea from our list of Patiala salwar images. Seriously, you can never go wrong with polka dots for they can make any outfit look prettier and cuter in an instance.
And you know you have hit the jackpot when you pair it with a dupatta with heavy work and mirror detailing. The outfit looks pretty and super chic.
You can complete your look by styling your hair in a fishtail braid or a messy bun with a centre part and adding a pretty Maang Tikka along with your favourite bangles and statement earrings.
Add A Pop Of Colour To Your White Patiala Suit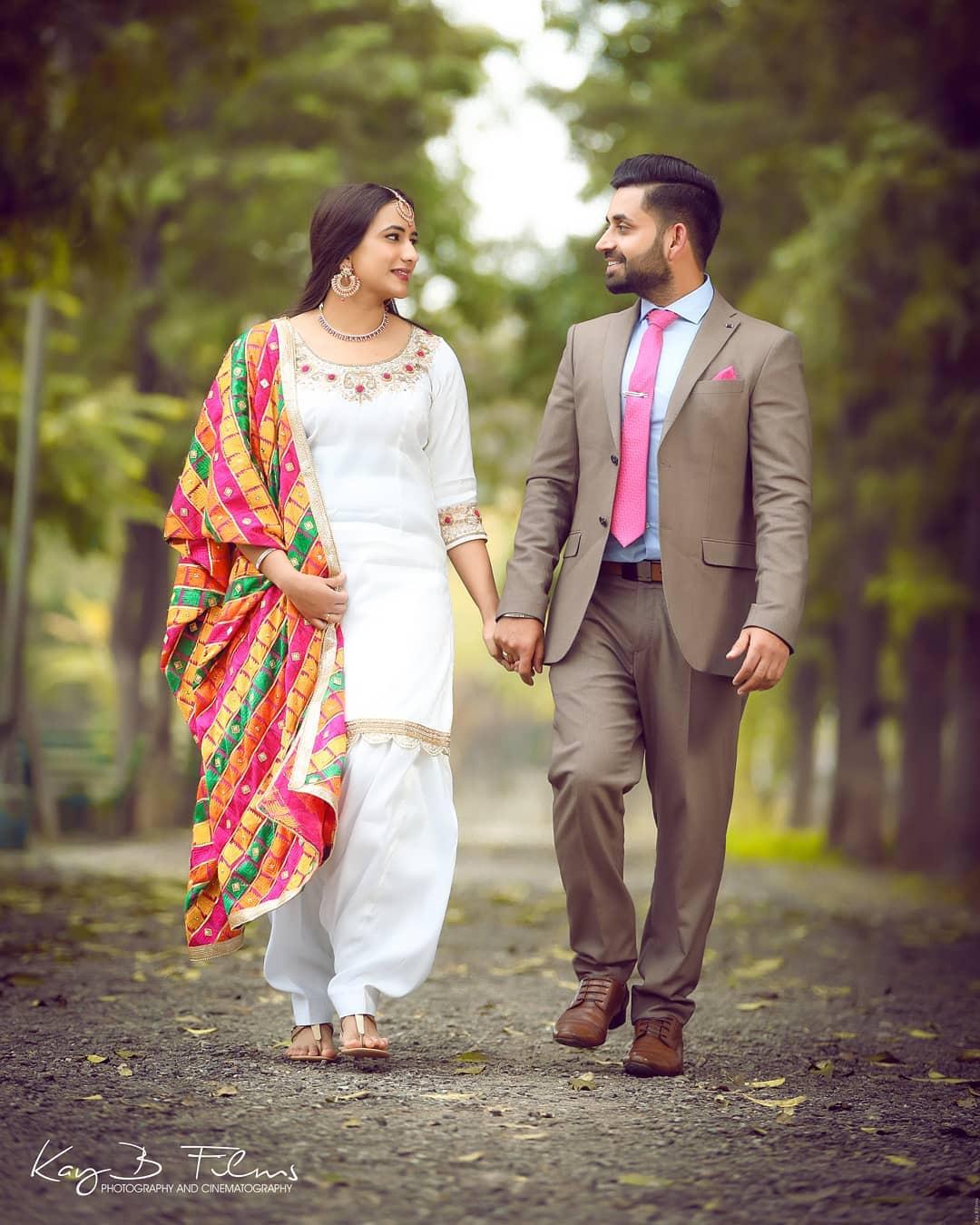 Image Courtesy: KB Films
While we agree that a white coloured suit is not the most conventional outfit idea for a bride-to-be, but when you pair it with a gorgeous colourful dupatta, it looks pretty amazing. And for a bride who is all about breaking the stereotypes and making bold choices, we think Patiala salwar images such as this one are perfect.
This outfit is unlike all the bright and vibrant coloured suits that you have seen so far for it is a lot more decent and sophisticated when it comes to colour choices. Plus, it gives you the chance to play around with the other elements like the dupatta and the accessories.
Look All Pretty In This Patiala Salwar Suit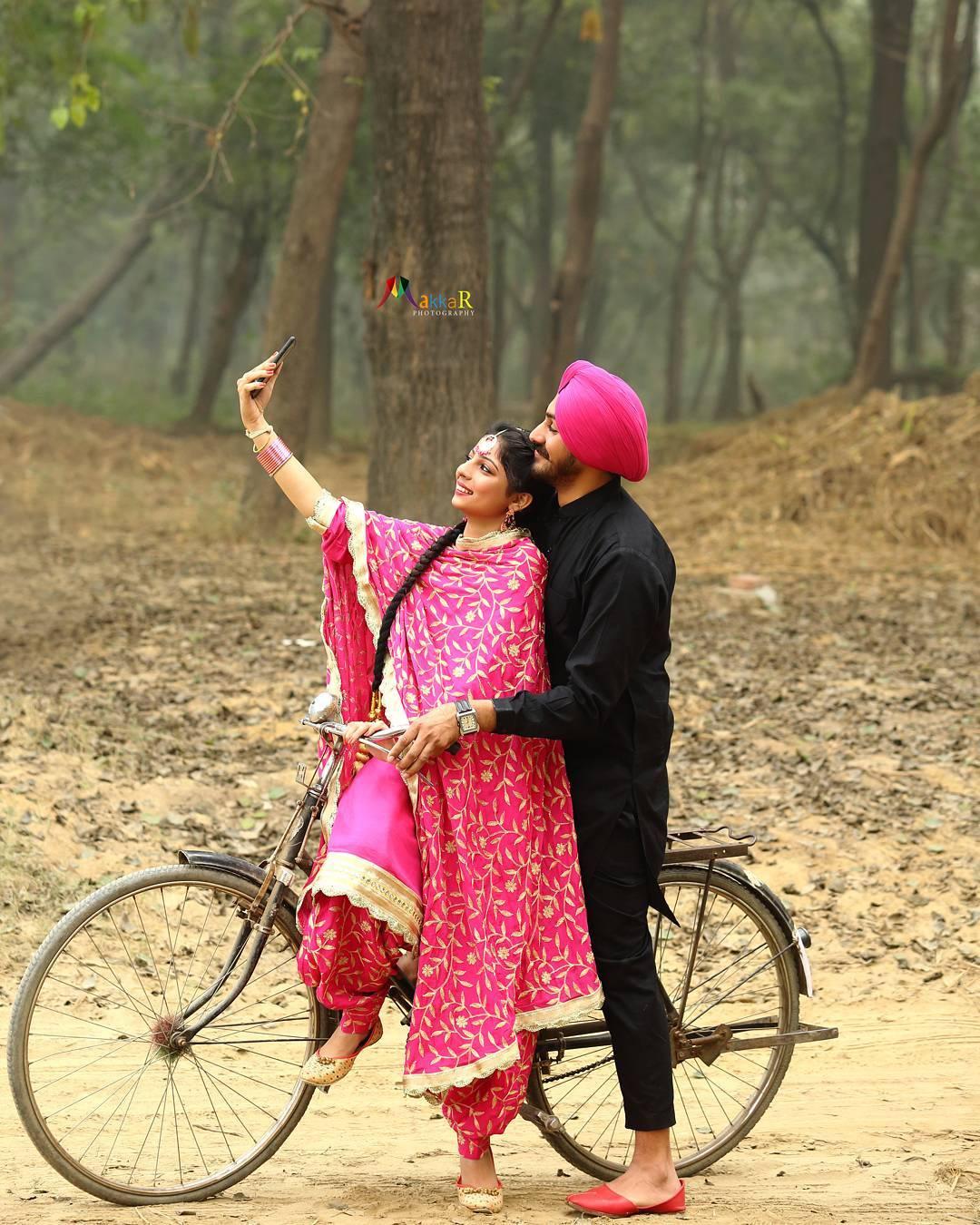 If you are someone who doesn't shy away from going all out with big and bold prints as well as heavily embroidered outfits that look so pretty that we can't even, then Patiala salwar images like this magenta suit for the right way to go.
With the dupatta and salwar covered with an elaborate vine design and a rather plain kurta, this suit makes for a beautiful outfit option for the Mehndi or Haldi ceremony. You can style it with a pair of stunning earrings, a simple Maang Tikka and don't forget to adorn your feet with a gold payal.
From an extensive range of stunning Punjabi dresses and styles, Patiala salwar suits have always been one of the go-to options for women of all age groups for they are stylish and comfortable. They also don't interfere with the dance moves that you oh-so-badly want to flaunt at the dance floor.
And now that you have seen a variety of Patiala salwar images that you can easily style for any of the wedding ceremonies, all you have to do is pick the design that complements your style sense and the skin tone, and then pick the jewellery and rest of the accessories accordingly.
Oh, and you can ask your partner to colour coordinate with you for there are so many bright and vibrant colours that even he will have a good time putting together his outfit.
Share this with your girl gang and see which Patiala salwar images do they like the best. Tell us your favourites in the comments below.