Niki Mehra's Dreamy Proposal Was a Remake of Her First Date & How
Sid Madan has just popped the question & the ever-gorgeous Niki Mehra said yes! Here's their fairytale of a proposal story as heard from Niki Mehra herself. *BLUSHES*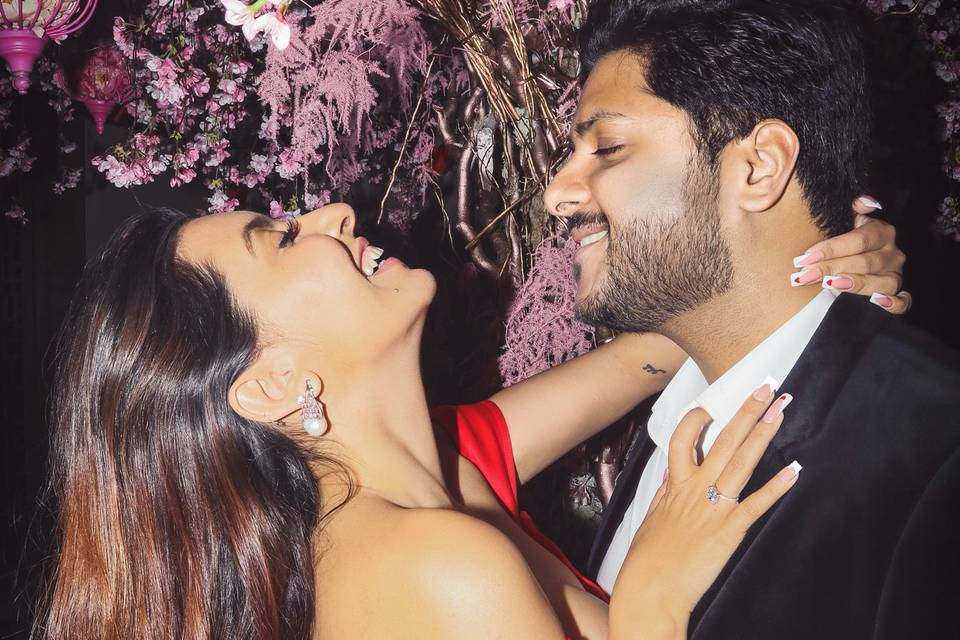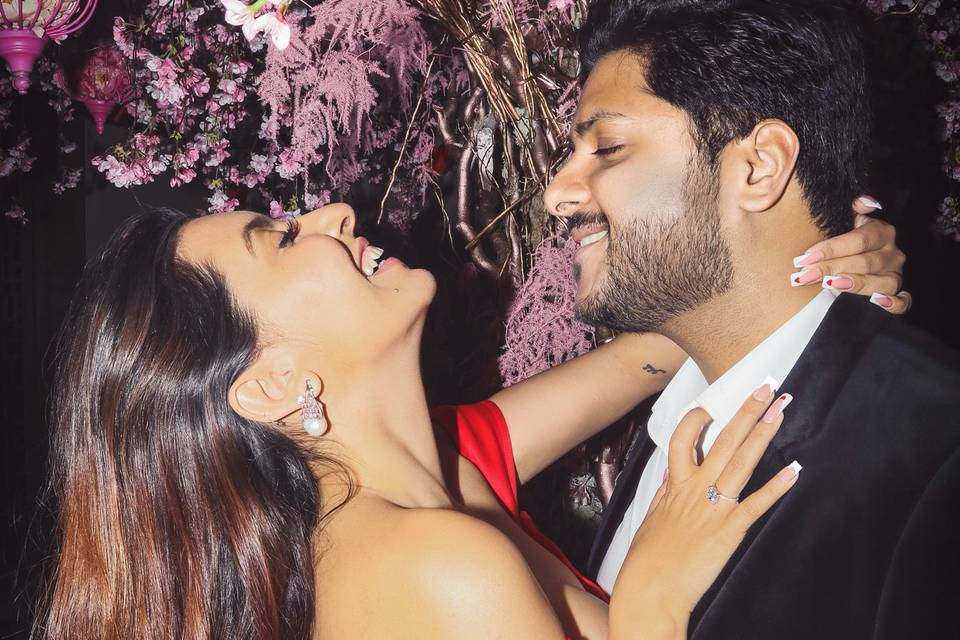 Bringing stunning looks and fashion from the streets all over the world to your phone screen for inspiration, ace blogger and social media influencer has finally said YES and we cannot keep calm. Looking ravishing in an off-shoulder red dress in London, Niki Mehra said yes when Sid Madan went down on one knee.
With the London Eye in the backdrop, the photographers sure knew what was expected of them. This love story just took flight in one of the most romantic ways ever and there absolutely needs to be a Bollywood movie made out of it!
London, being one of the most romantic destinations of the world, witnessed a magical moment and ever since, we cannot keep calm. Here is how Niki Mehra's fairytale moment froze in time!
Their Eyes Met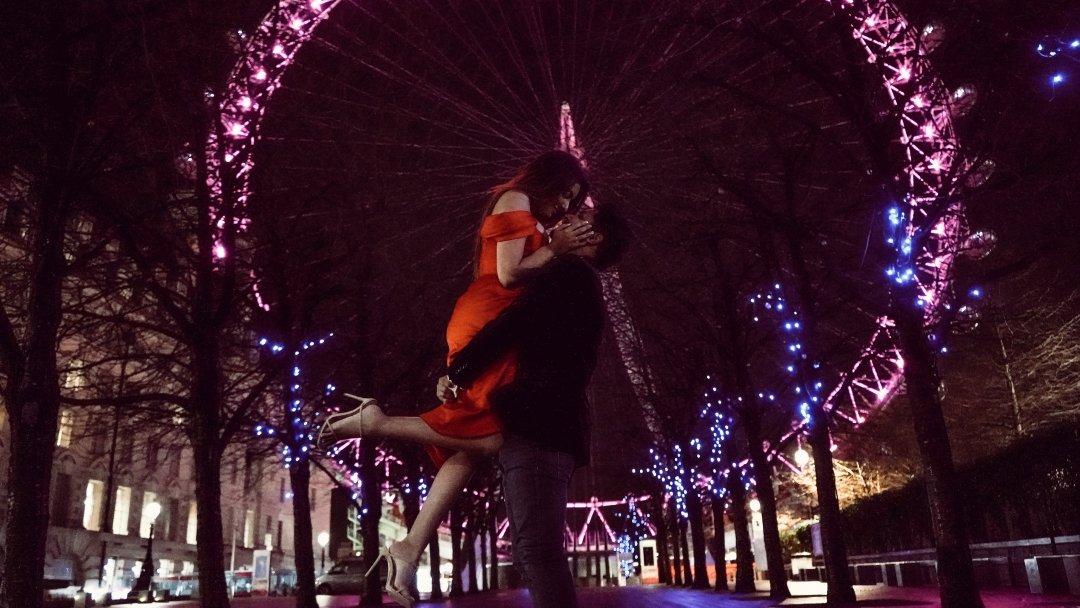 Through her AWW-dorable Instagram posts and their captions, we get to know that Sid and Niki met two years ago during the extravagant London Fashion Week and their work trip soon turned out to be a date when over a Shakespearan play they realised they had so much in common, two peas in a pod? Totally! Just two days after, at the highest bar in London Mr Madan asked her out and oh boy she was the pretty blushing girlfriend that night. *WHISTLES*
Their Second Anniversary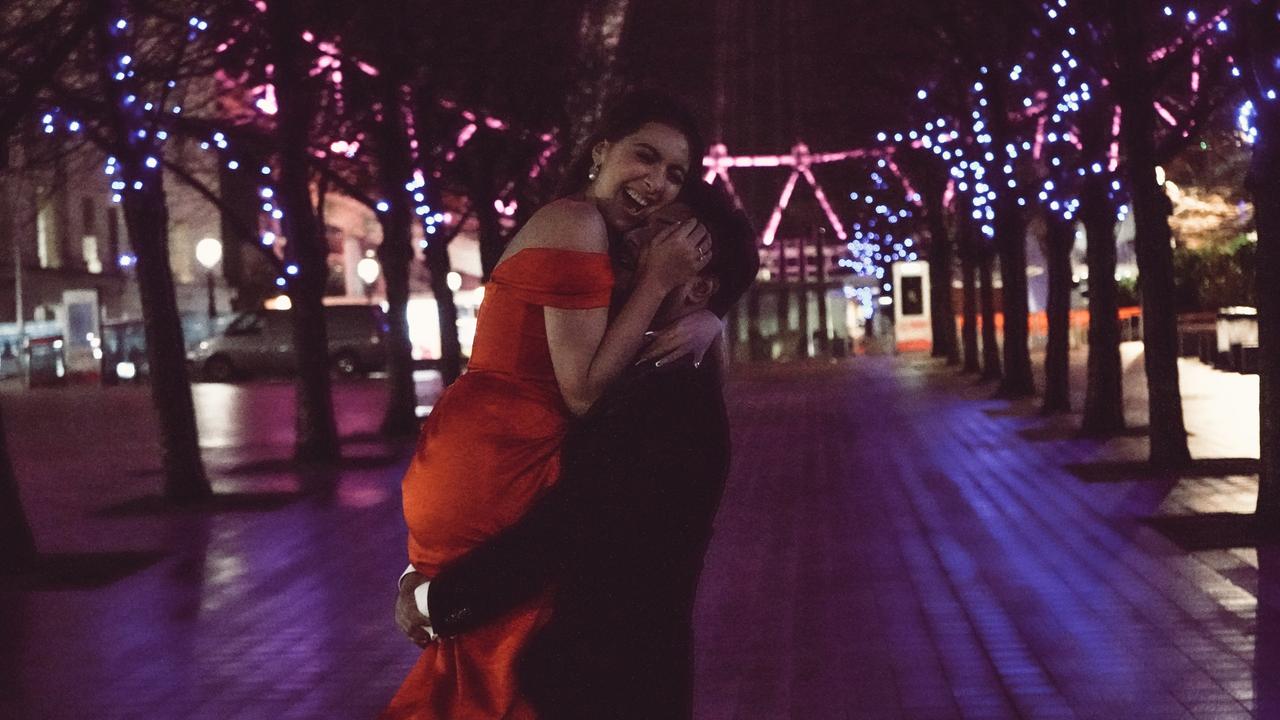 Two years later, the same romance was recreated and Niki only thought it was their second-anniversary celebration.
With the view of the entire city of royalty and bliss, Sid Madan knelt on one knee and said, "Two years ago we were here when the first time I told you, the view was good, the mood was good and asked you to be my girlfriend. I think the view is better, the mood is better, will you be my wife?"
With that dreamy line that could melt hearts in a wink, their friends popped champagnes and roses filled the bar with the entire place cheering for them. Amidst this uber exciting moment, the finest escape was already planned by the fiance because a classy limousine waited outside to drive them through the city. The photographers were ready to roll too!
Because He's "The One"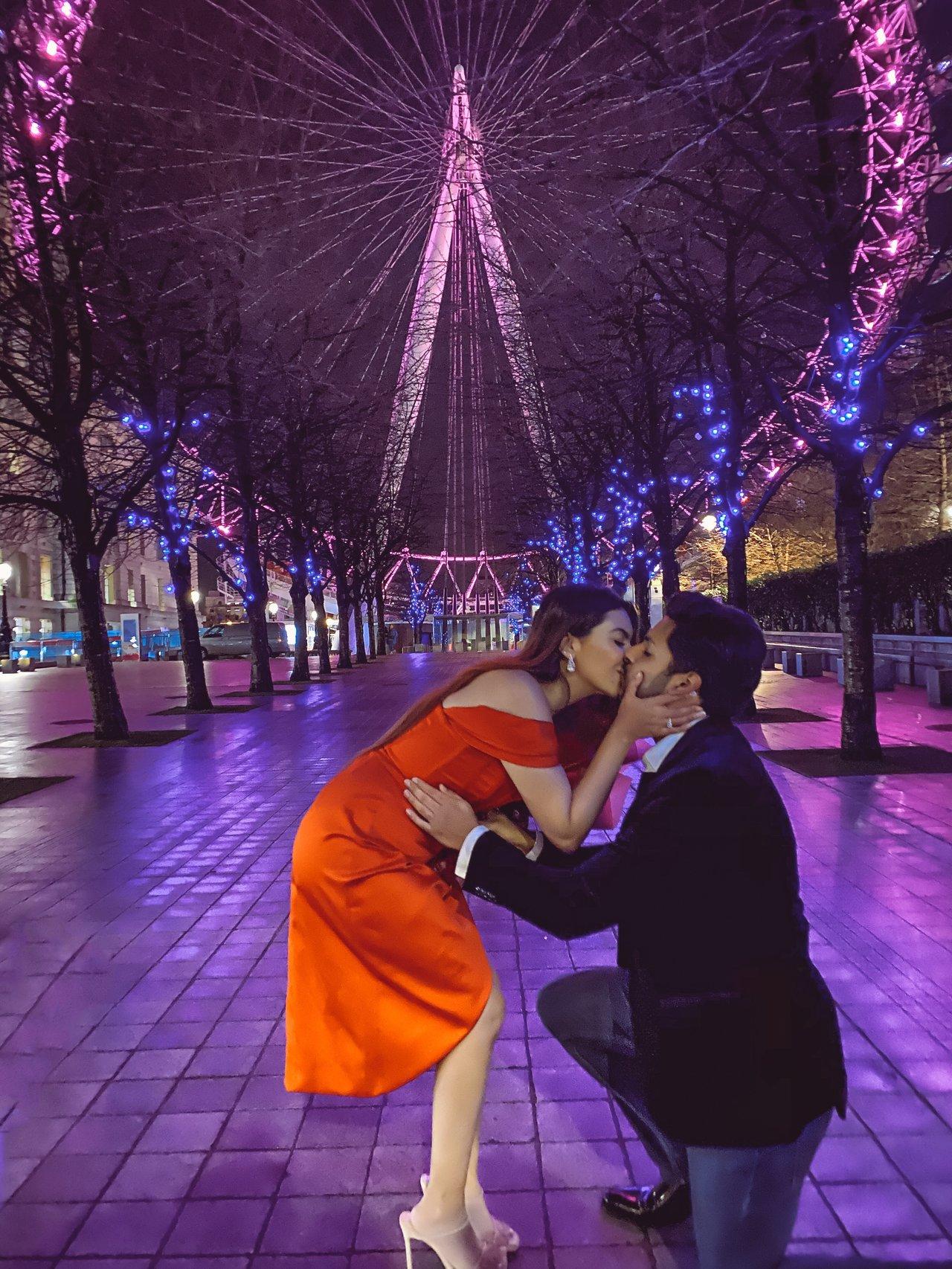 Wondering when did they know that they were THE ONE for each other?
She knew he was the one when she went on a trip to Bali with her girlfriends, "Six months after we started dating I was in Bali with my girlfriends when all of us decided to get "the most important thing to us" permanently inked. When it was my turn to get my tattoo, the first word I told the artist was 'Sid' and all my girlfriends freaked out! But in my veins, I knew he was the one," as told by the blogger.
That was the sealing the deal moment for the stunning Niki. We are electrified!
She laughs "...and as for him I think he knew six days after we started dating because he told me he wanted to postpone our London trip and drive me to Scotland to marry me."
It was less than a week that they were together and he knew she was the one! *WANT*
From speaking about anything and everything for all night long to watching the most beautiful sunrise at the tower bridge, they fell in love and realised they were both lovers of the sunrise, and it was meant to be forever.
Their Happily Ever After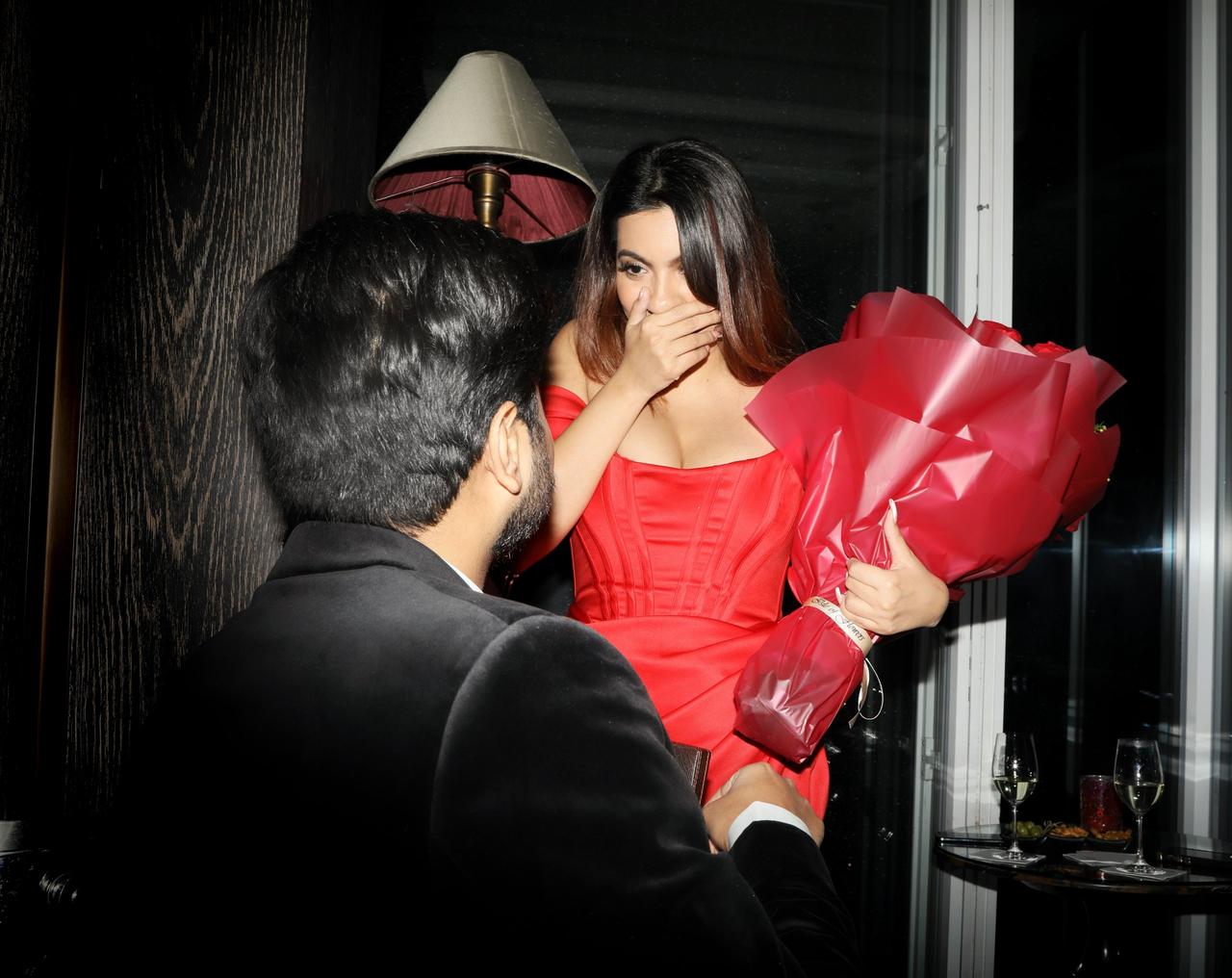 Niki confesses with a warm smile that she has grown up to be the best version of herself since the time she met him. "He is genuinely the most understanding and supportive partner and I say this because he has seen my best and my worst and still been there for me throughout."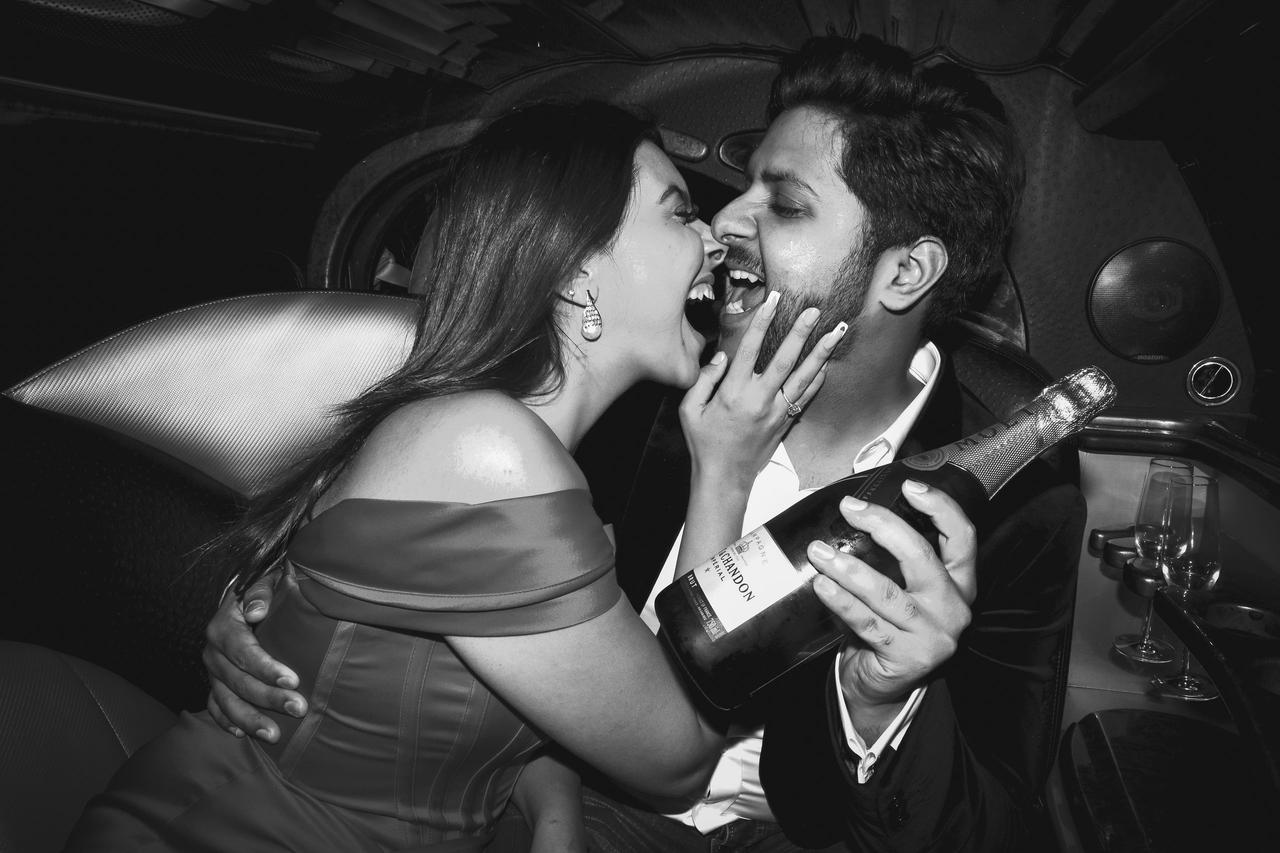 Every time we see a celeb couple, we always wonder what must it be like or what must be their "aww" moment. Niki's special moments with Sid comes in simple and small packages, as told by her.
"For me, it is how he knows that the first thing that I need on a Sunday morning is a glass of lemonade, how my preferred angle of a picture is a right one, what to say to make me laugh when I am super mad or maybe how he knows what to order for me at a restaurant even before I do."
The enchanting duo has won millions of hearts with their mesmerising proposal story and the charming pictures that documented their emotions so well in frames that will be special forever. We hope it is Scotland soon and wish them all love and happiness for their journey! Their proposal story is sure to give you butterflies and inspire you to recreate this dream-come-true-moment for your own proposal!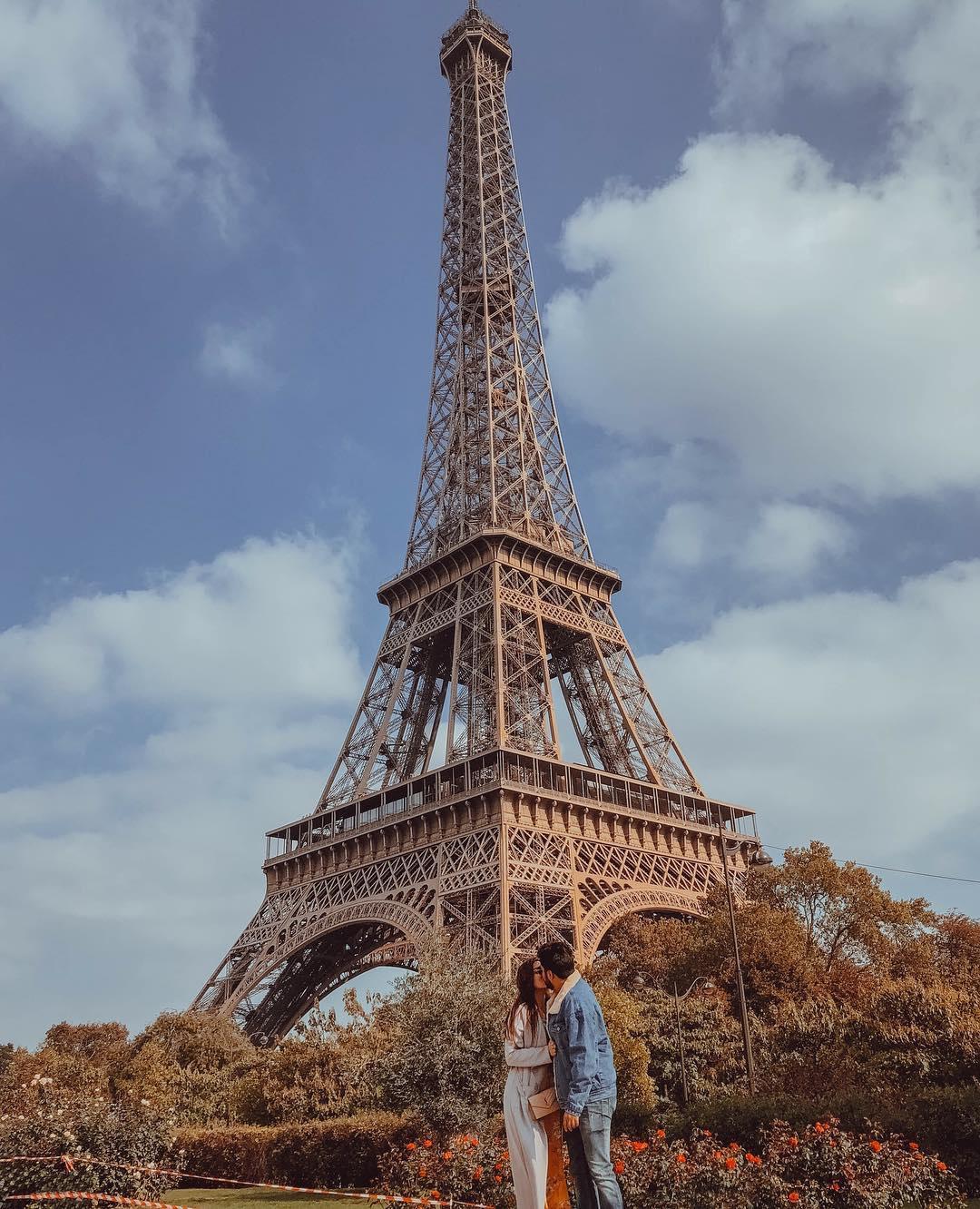 Bonus Picture: This picture is a personal favourite and it had to be here! Their love in the air makes us weak on our knees for sure. We are shipping them and we just cannot get enough!
We are loving these pictures and the candid Niki Mehra with her passionate and exclusive story of a "happily ever after." Get in touch with the photographers on board to capture such special moments and freeze them in time!
If you are planning a romantic proposal here are the beautiful spots in the country for you to be and pop the question. You can use beautiful proposal songs to make it more dreamy. You could also take a look at these princess cut diamond rings for the proposal.
Note: All images have been sourced from Niki Mehra.