New Stylish Top Designs to Take Your Wedding Attire to the Next Level
From embellished florals to intricate beadwork, there's a new stylish top to suit every type of bride. Read on and get inspired.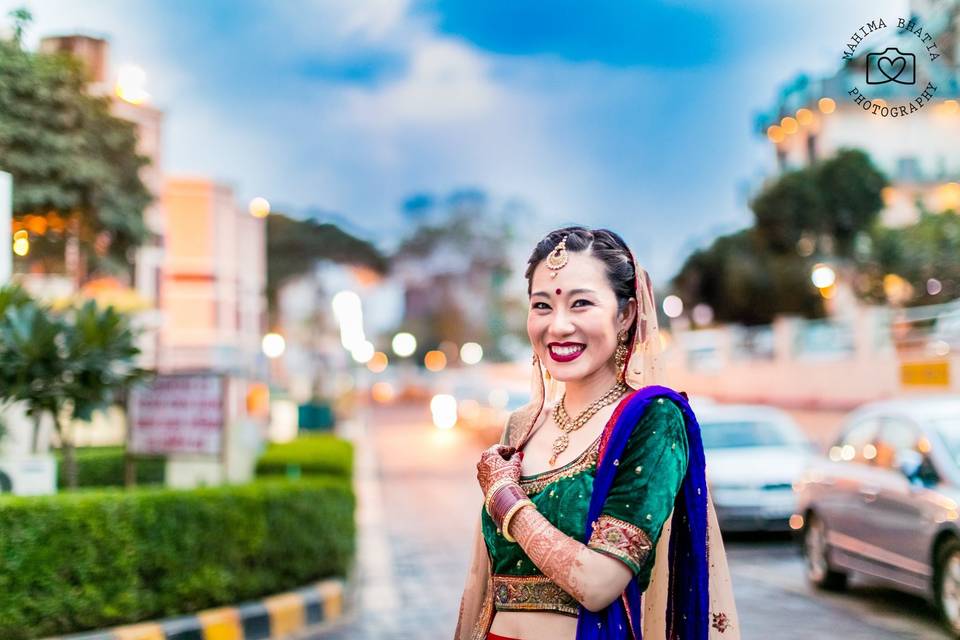 With wedding bells around the corner, there's no doubt that one of the most important tasks to check off your to-do list is the wedding dress. There's no doubt that it is one of the most photographed outfits you will ever wear so you need to look absolutely radiant on your big day.
The lehenga is the choice of outfit for many brides on their big day because its versatile silhouette allows you to combine traditional and modern elements to create an outfit that suits your personal style aesthetic.
The highlight of this attire lies in the blouse because it helps set the tone for the outfit. Whether you are a minimal, modern or boho bride, there's something for every type of bride. We shine the spotlight on some of our favourite new stylish top looks of the season.
Metallic Blouse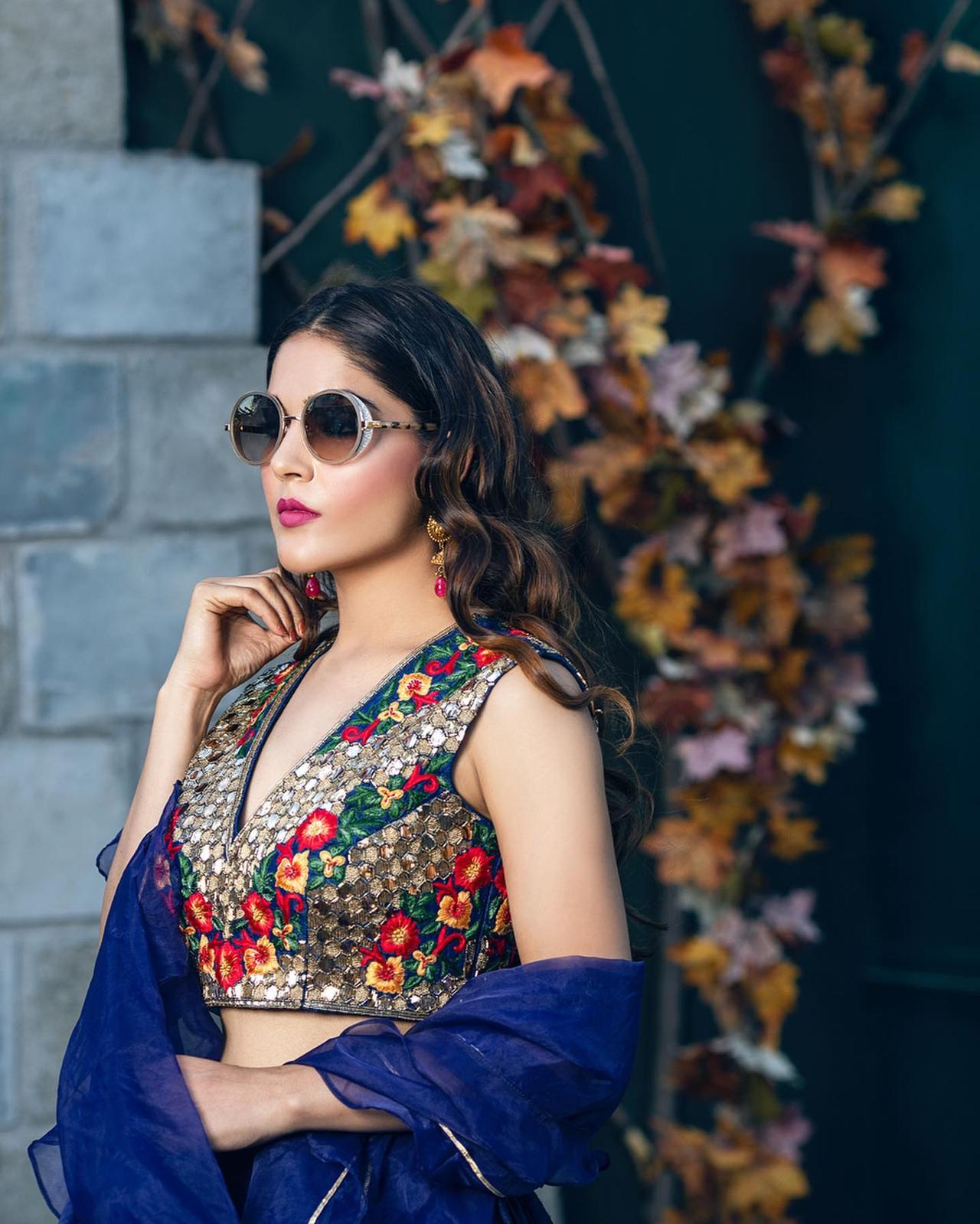 If you're a summer bride, get ready to show-off that midriff in a crop top. This season is defined by low cut blouses and is a great opportunity to show off those toned arms. Many designers have come up with a sleeker version of the classic crop top to go with a matching lehenga skirt.
This new stylish top has a low V neck and is made of a golden metallic base. Some colourful flowers are etched across the blouse, giving it an edgier look. This is paired with a navy blue skirt and a matching tulle dupatta.
Classic Red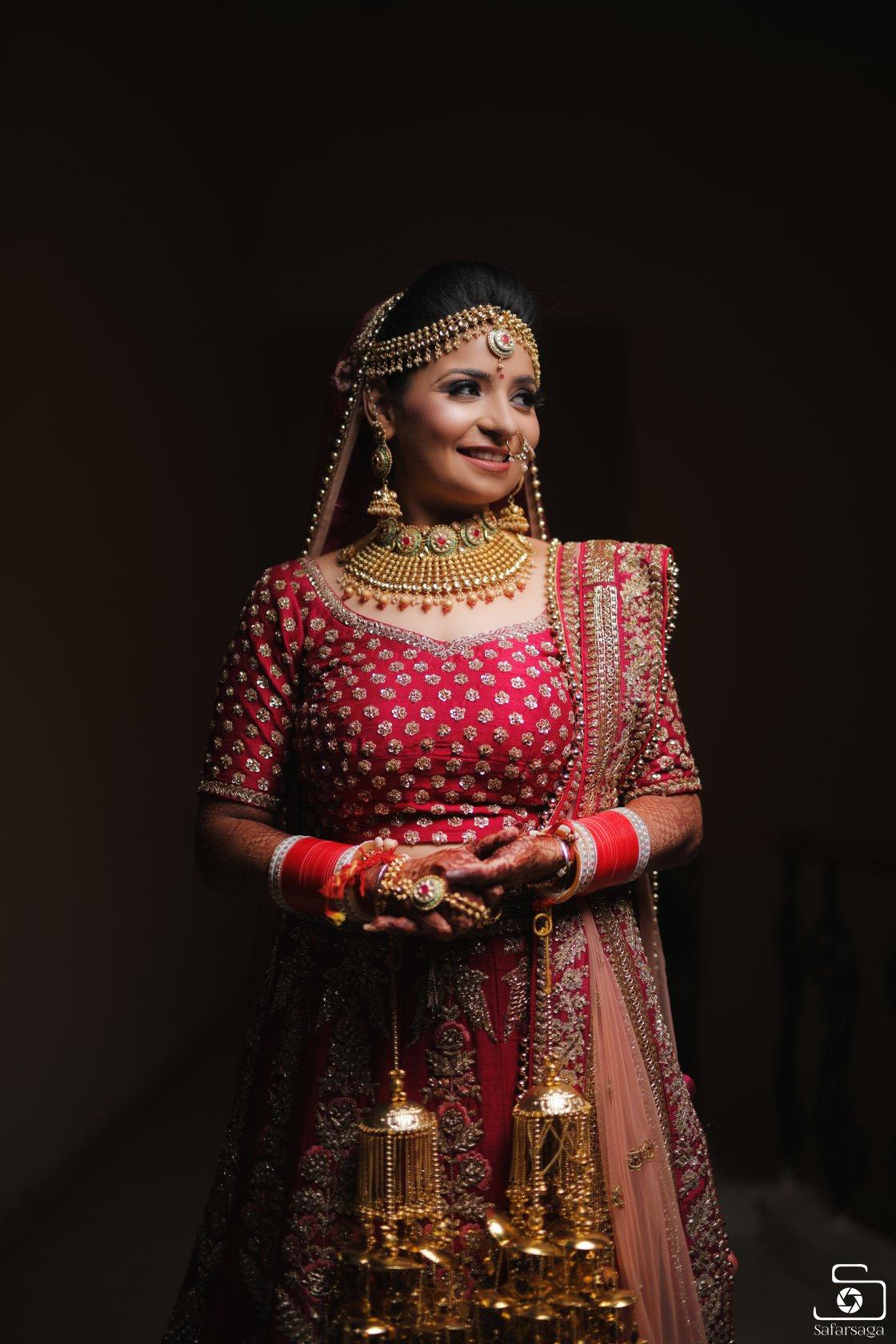 While we all love a new stylish top, you can't go wrong with a classic red blouse. This colour has been a mainstay in Indian weddings for many years and it is the epitome of the quintessential Indian bride. This bride is adorned in a red top with a wide V neck and is dotted with sequinned floral motif.
It is worn with a matching red skirt and dupatta. All you need is a statement necklace and some Jhumkas to complete this look.
Peacock Green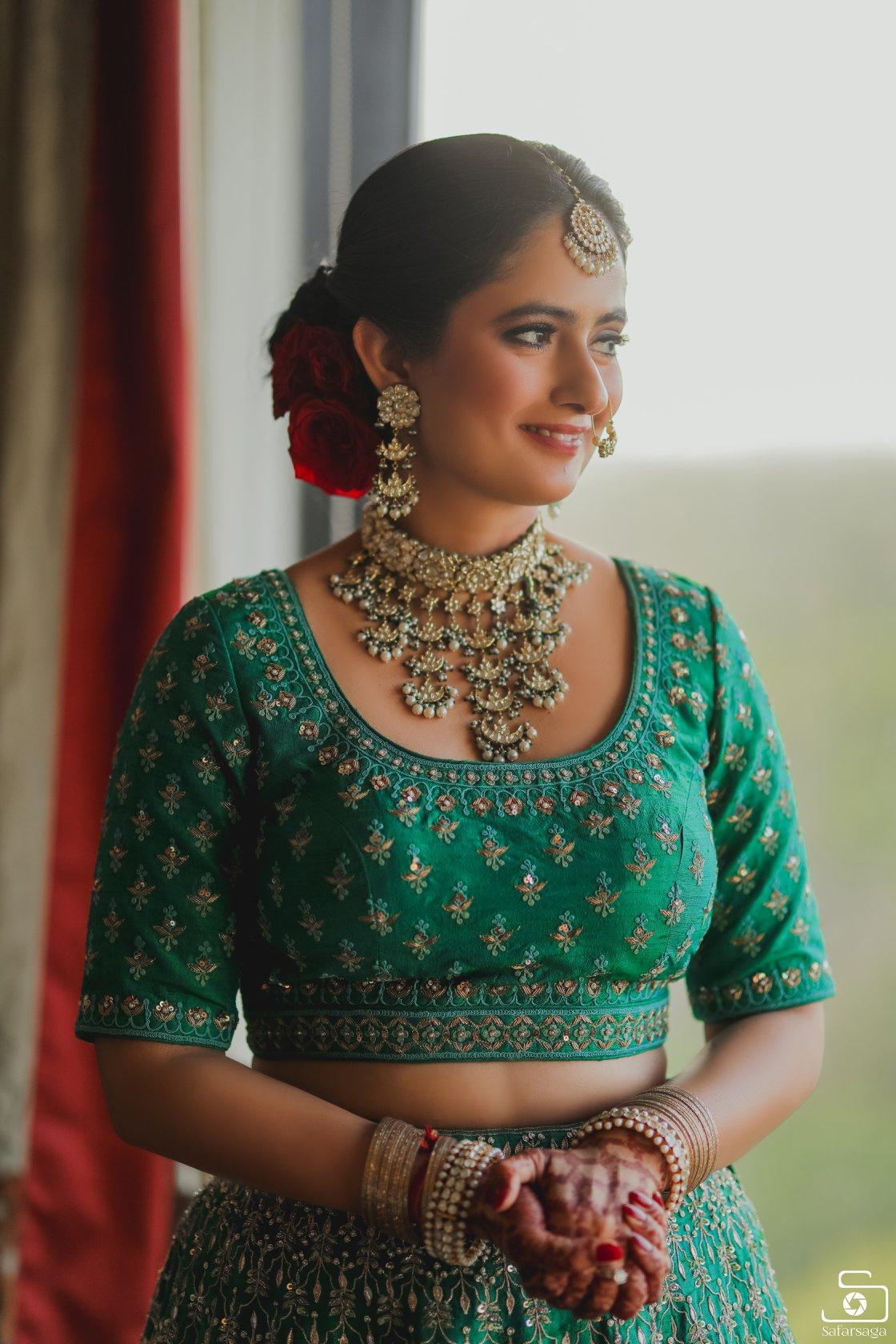 If you want to drift from the classic red wedding attire, you can opt for more unique colours like green and pink. Many brides opt for a new stylish top in colours according to the wedding season.
Summer weddings are defined by pastel shades while winter brides opt for darker colours like black and brown. This bride is wearing a peacock green blouse that is accented with gold leaf motifs and is paired with a chunky green necklace and gold bangles.
Magenta Agenda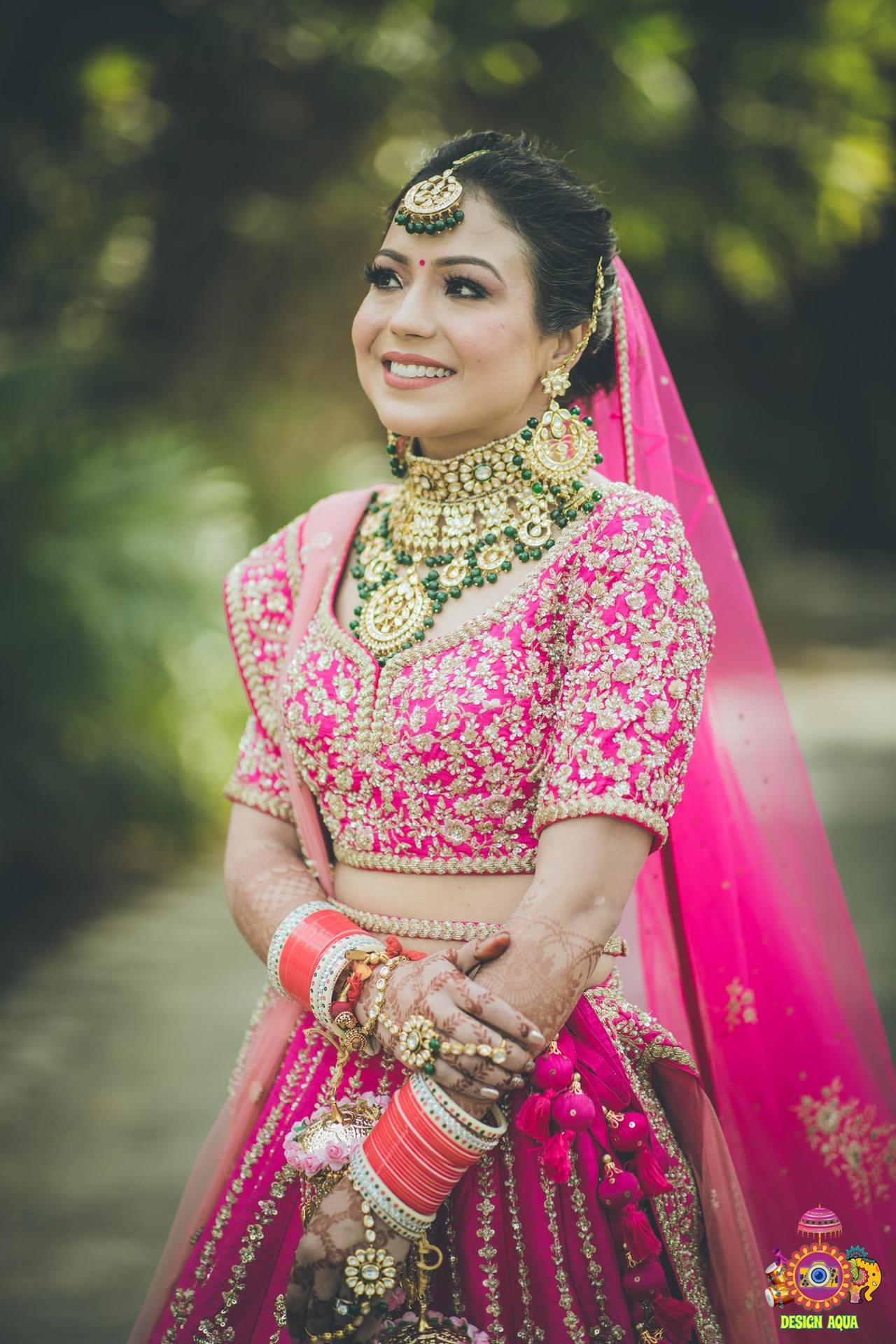 Indian weddings are all about bright colours so your wedding attire needs to resonate with this theme. Many designers have combined unique colours with traditional motifs to blend the old with the new.
This bride is adorned in a magenta blouse that's embedded with gold Zardosi embroidery and a deep V neck that provides the perfect canvas to sport a chunky necklace. You can even opt for jewellery with green beads to contrast the bright pink.
Sober Grey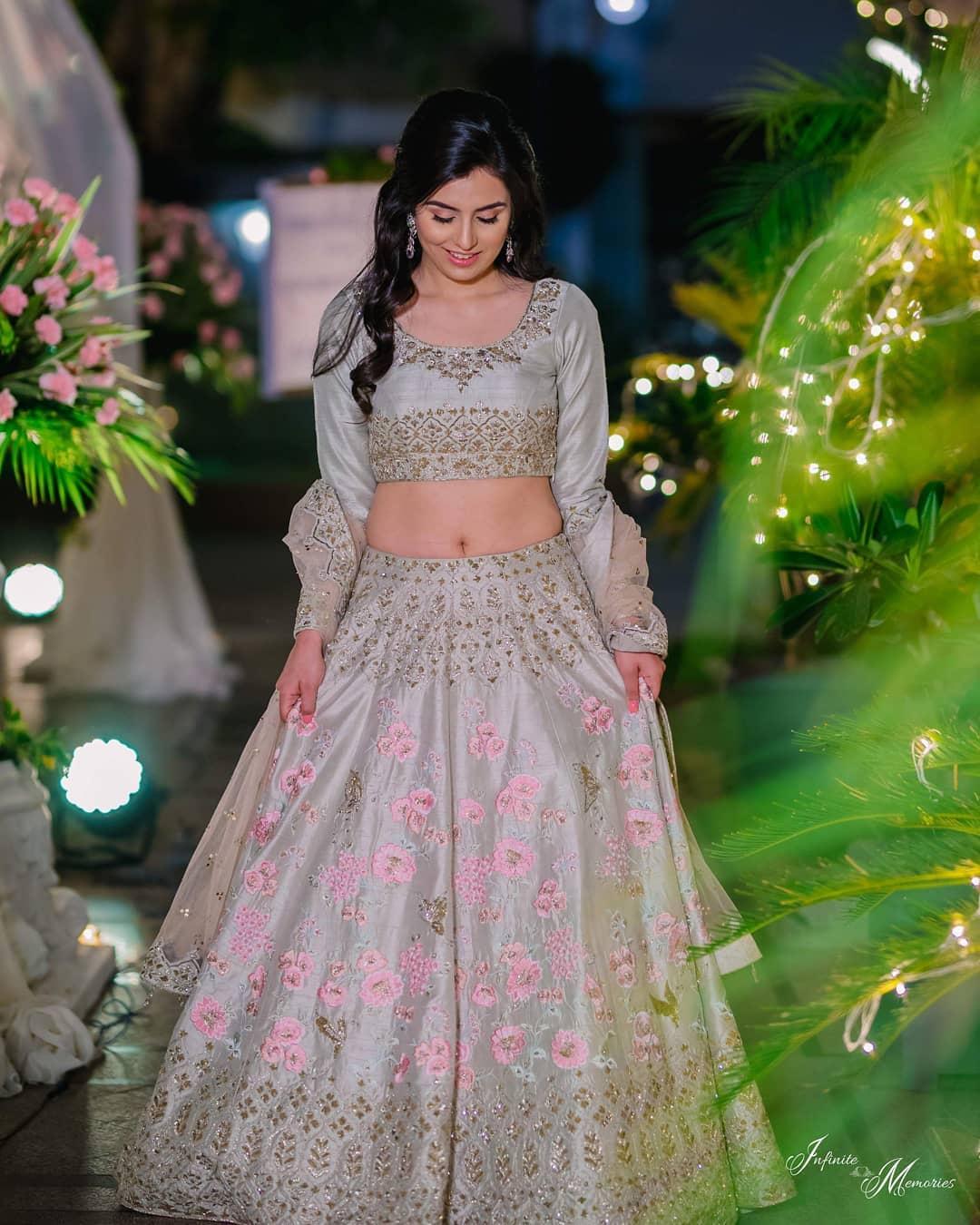 Winter brides have the perfect opportunity to get experimental with their outfits because this season is defined by dark and sober shades. If you still want to wear a crop top with a lehenga, you can opt for a full sleeve blouse.
This bride is wearing a light grey short crop new stylish top with full sleeves. The base of the top is intricately embedded with a sequinned pattern while the neckline is bordered in a slim motif. The blouse is paired with a matching grey skirt that is styled with pink flowers and a tulle dupatta.
Black Crop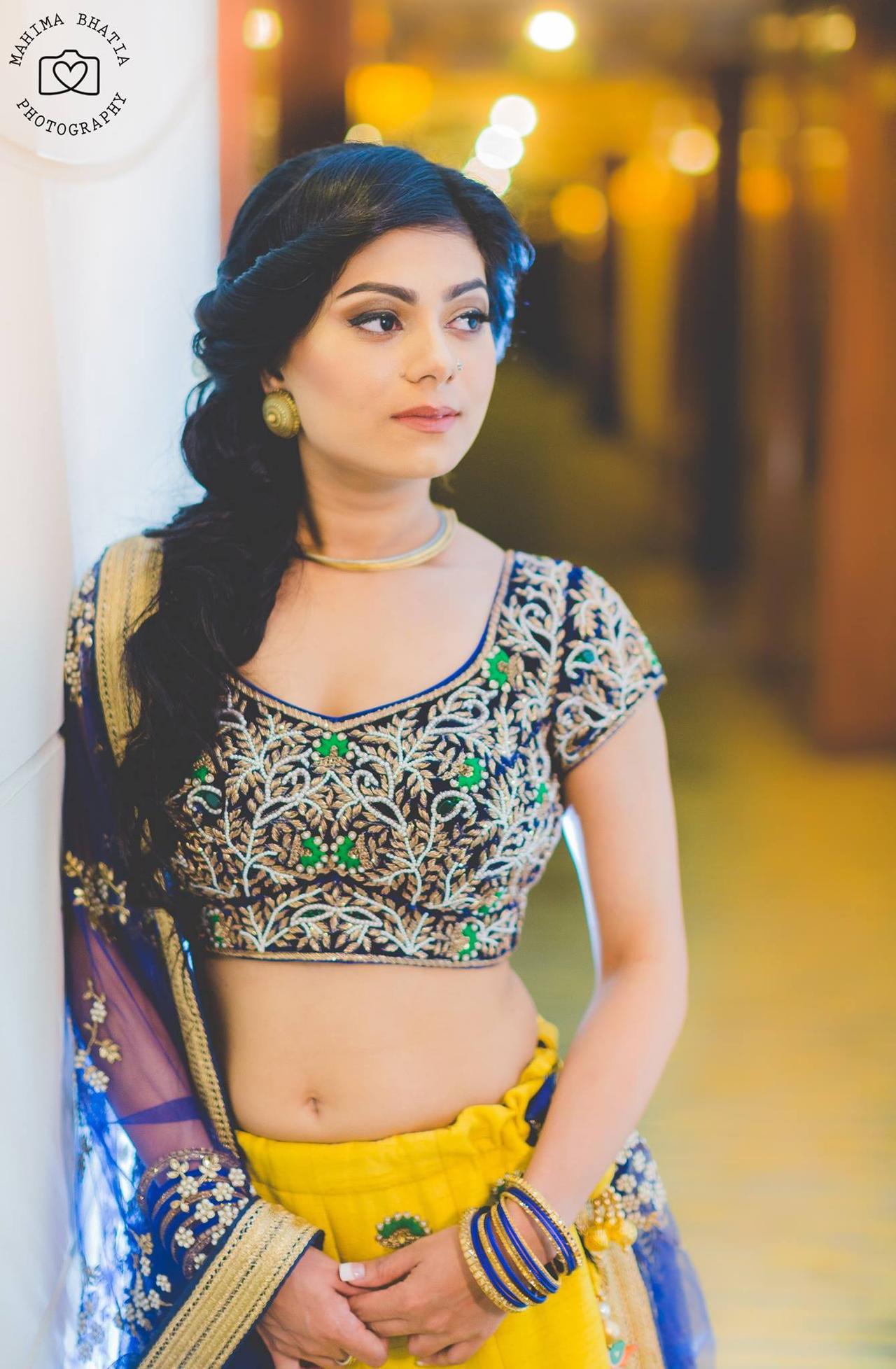 A short crop blouse is a perfect way to add a modern twist to any traditional outfit. If you consider yourself an edgy bride, opt for darker top colours. This bride has paired her bright yellow skirt with a black top that is embellished with an intricate stitch-work pattern.
Different colours like gold, silver, green and blue make up the designs on the bodice and are worn with a blue dupatta to highlight the shades on the blouse. A simple gold necklace and statement earrings complete the look.
Gold Accents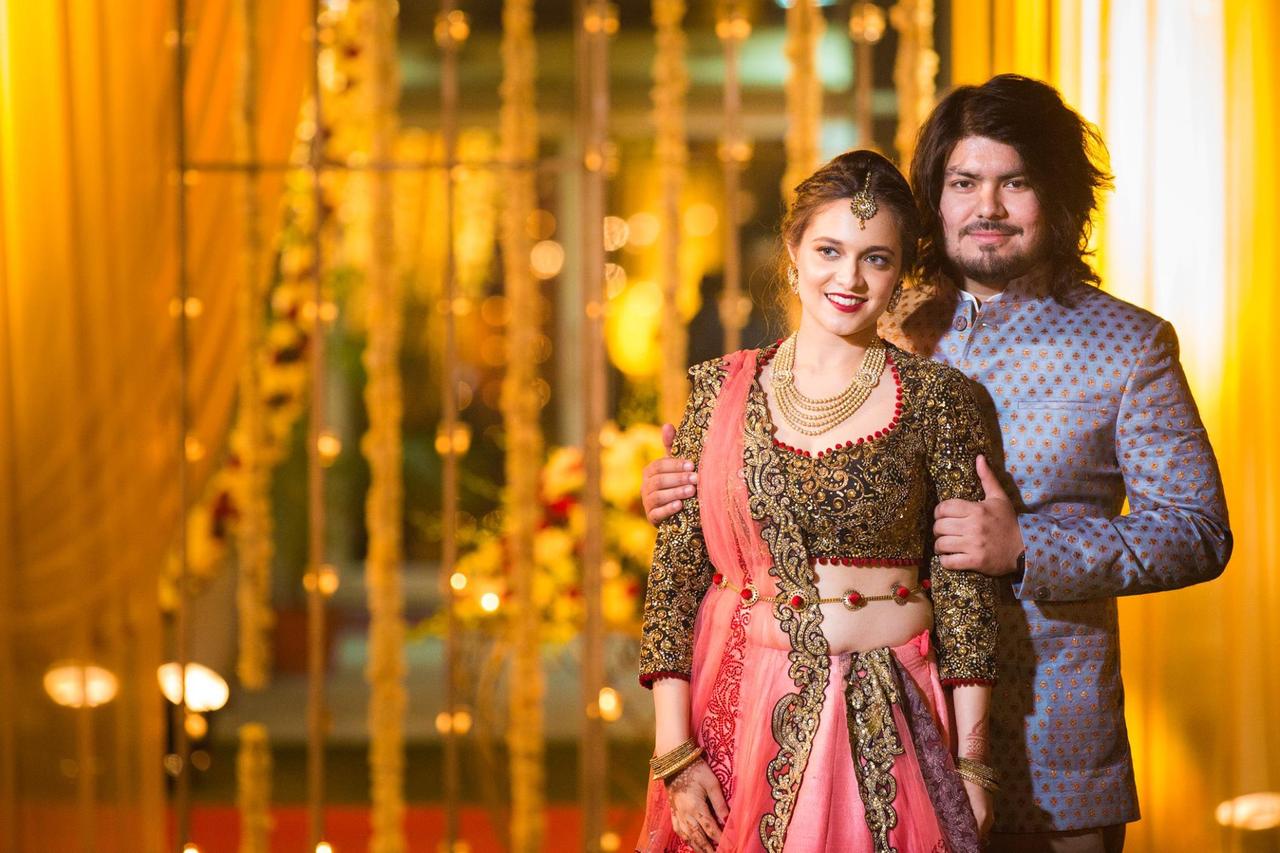 Eclectic brides are all about using darker colours and stylish motifs to give an eclectic vibe. Black fabrics provide the perfect canvas to get creative with the designs on your new stylish top.
This bride as opted for a black crop top with long sleeves that is patterned with gold embroidery and lined with red beads. It is paired with a peach dupatta and skirt to balance out the colours.
Pink Florals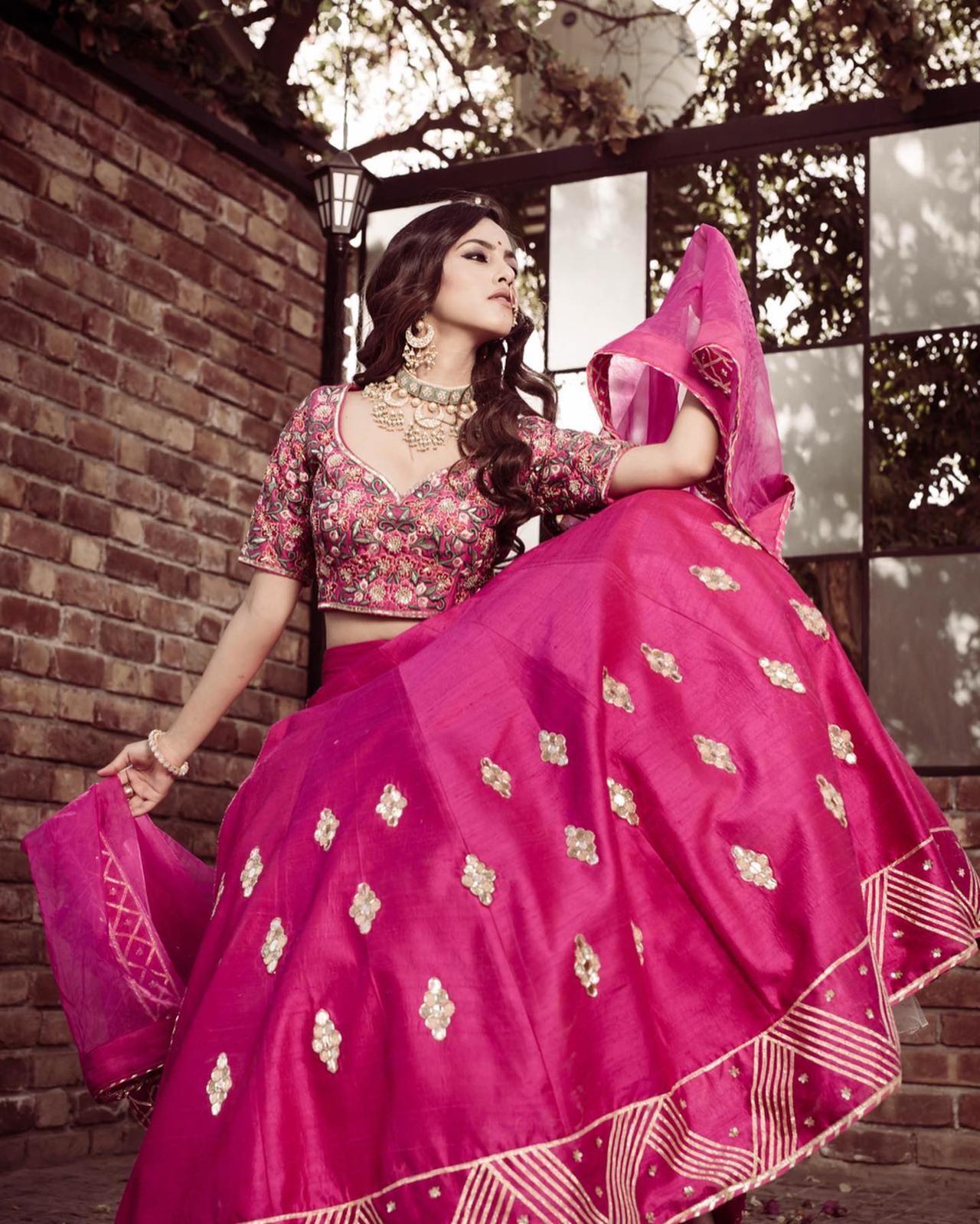 A classic blouse that's a favourite among many brides is a floral crop top. It would be ideal to wear a heavily embroidered new stylish top to accentuate the colours on your lehenga skirt.
This pink lehenga blouse is embedded with floral Phulkari pattern that comes in various colours and enhances the gold sequins on the skirt. It has a deep V-neck that allows you to wear a large statement necklace. An outfit like this one is perfect for functions like the Mehndi or Sangeet.
Beaded Blouse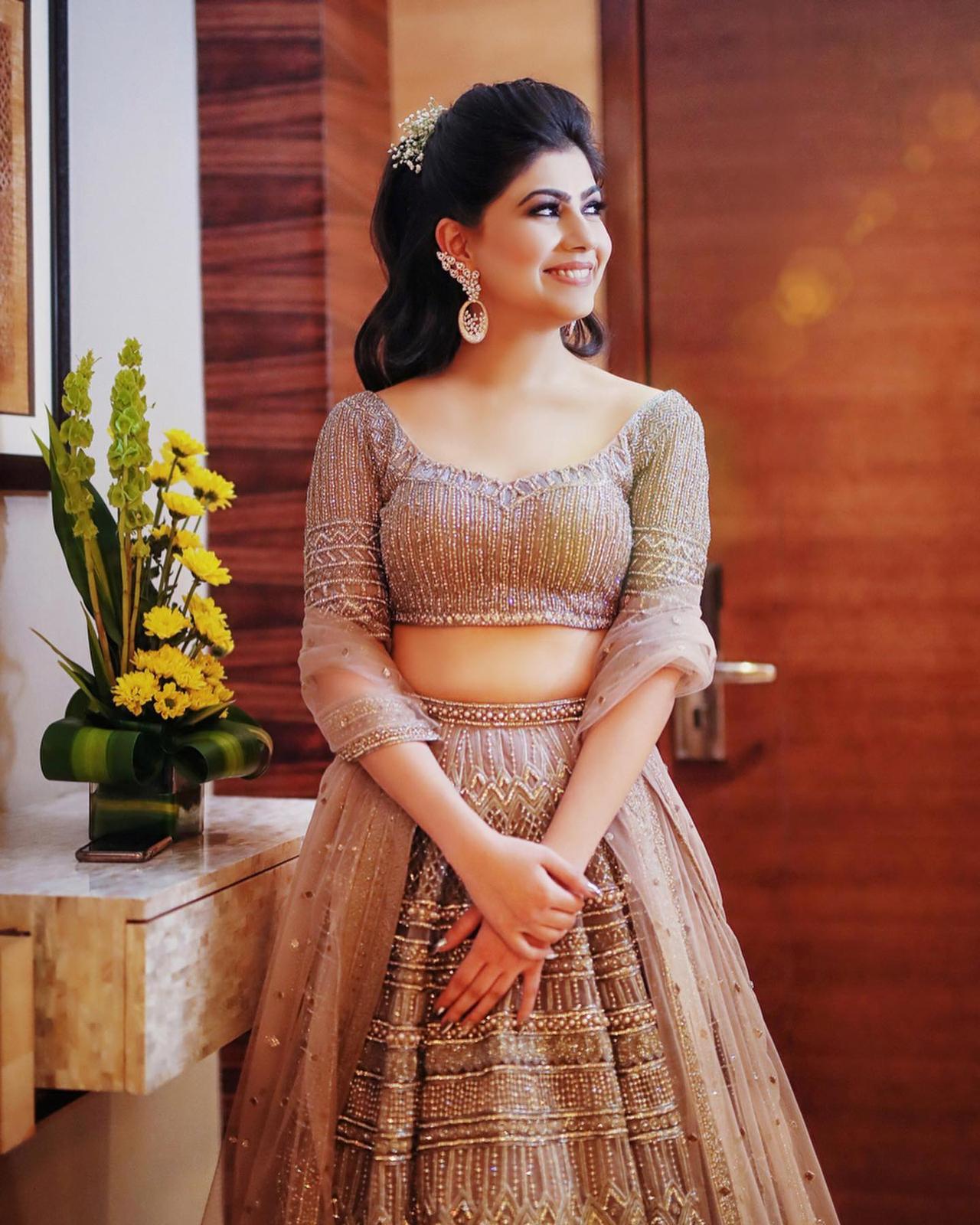 Blouses with embroidery patterns are the norm in Indian wedding attire but if you are looking for something a little different, you can get opt for a beaded new stylish top like this bride. The short crop blouse has long sleeves and a wide neck.
The bodice features a lined pattern made of beads against a light grey fabric. It is paired with a matching beaded skirt and a tulle dupatta. Add some statement earrings to complete your look.
The blouse is the focal point of any lehenga as it helps set the tone for the outfit. Earlier, this piece of clothing was just an accessory to the skirt but in recent years, brides are putting more thought into their new stylish top.
Whether you are a modern, traditional or eclectic bride, there's a blouse out there to suit your personal style. We hope this list of new stylish top designs gives you all the inspiration you need for your wedding attire.
Love these new stylish top looks? Get in touch with our bridal lehenga vendors to find the perfect outfit for the big day!