Breathtaking Neon Lehenga Designs With Styling Tips to Ace the Look
March with the raging trend of neon lehengas this wedding season. We've handpicked stunning neon lehenga designs for you to book & a few styling tips to help you ace the look with ease.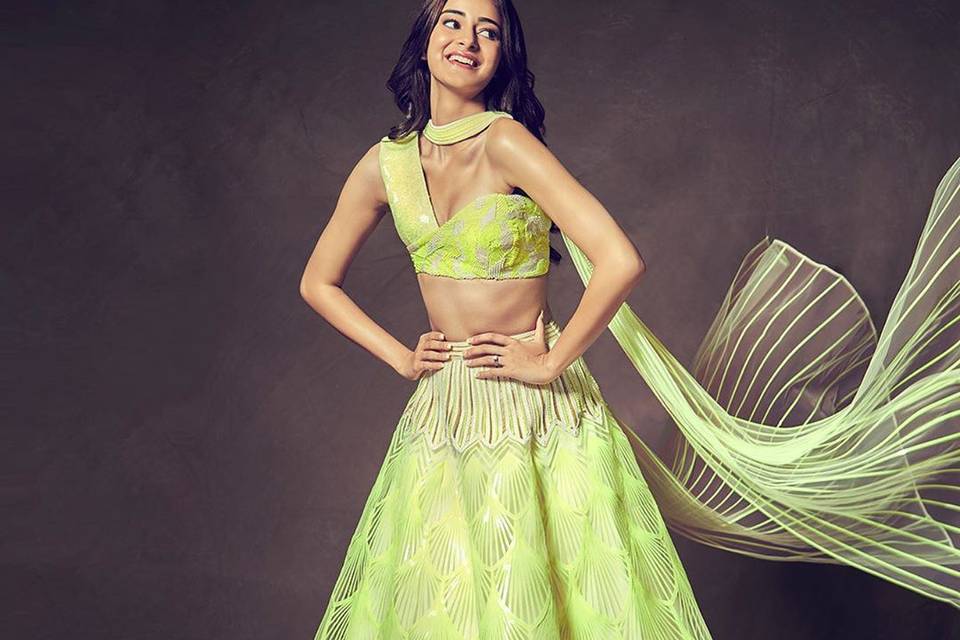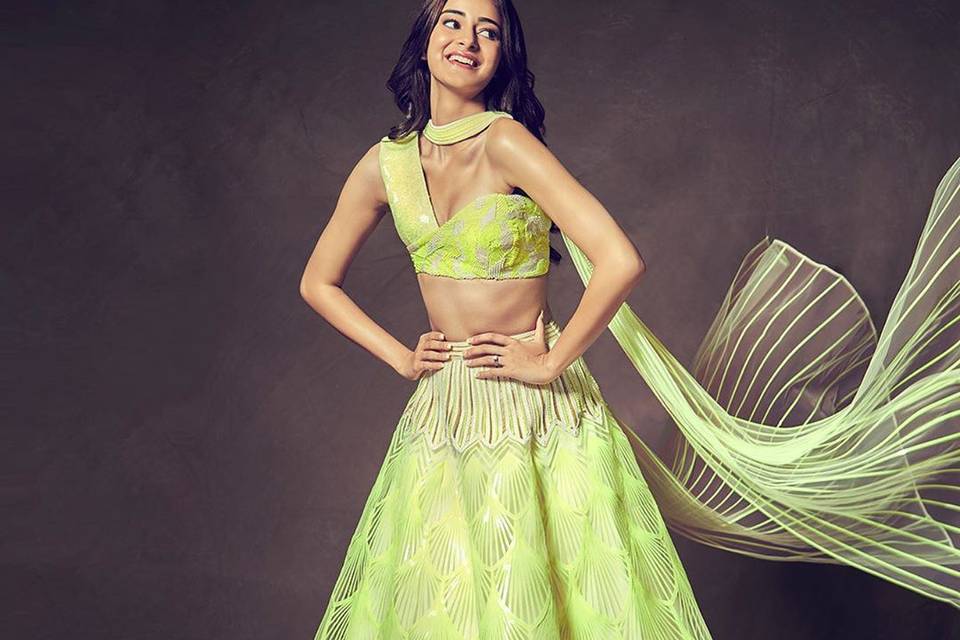 Image Courtesy: Amit Aggarwal
Neon lehengas are yet again the talk of the town and there's nothing not to love about the eye-popping ensembles. They're attention-grabbing, statement-making, chic and oh-so-striking—everything a bridal look should be like. But before we gush endlessly about this quirky trend let's be honest, neons are not everyone's cup of tea. Acing a bridal look with a neon lehenga is a tough nut to crack, and carrying it with utter confidence might not come naturally to all.
A little birdie told us, some think neons are not for every skin complexion. Umm...we say bin that thought! If you were under the impression of neons not complimenting your skin tone, we are here to burst your myths and make you fall in love with this trend like never before. We sure are around-the-clock trend-diggers so remember, only one thing can stop you from wearing neons and that's you. And only one thing can make you ace a neon ensemble with utter panache, and that's your confidence.
Brace yourself as you're about to get struck by truckloads of neon lehenga designs. We're spilling some unmissable styling tips to keep in mind when choosing a neon lehenga design for your wedding ceremonies. Who's ready?
Monotone Neon Lehenga Designs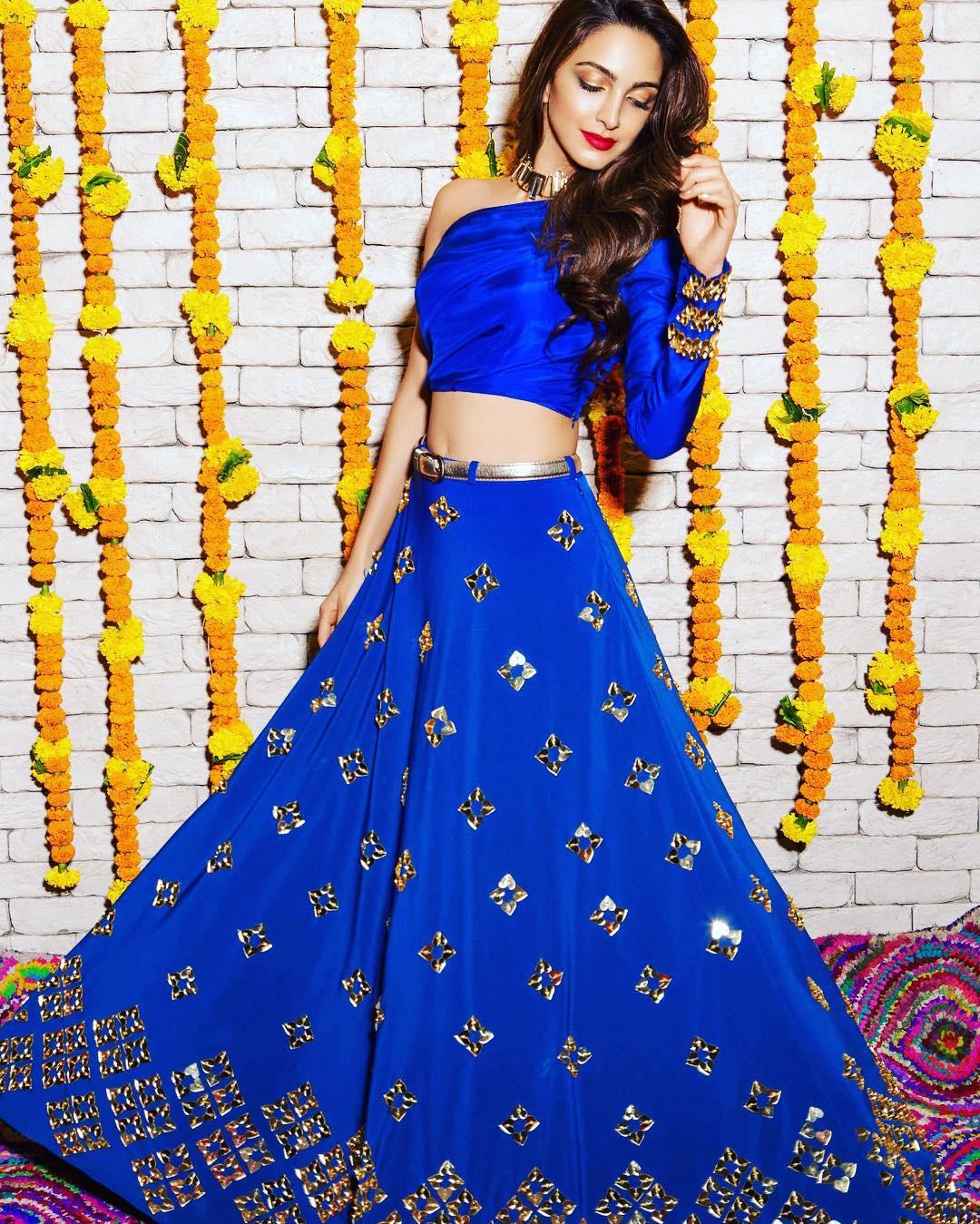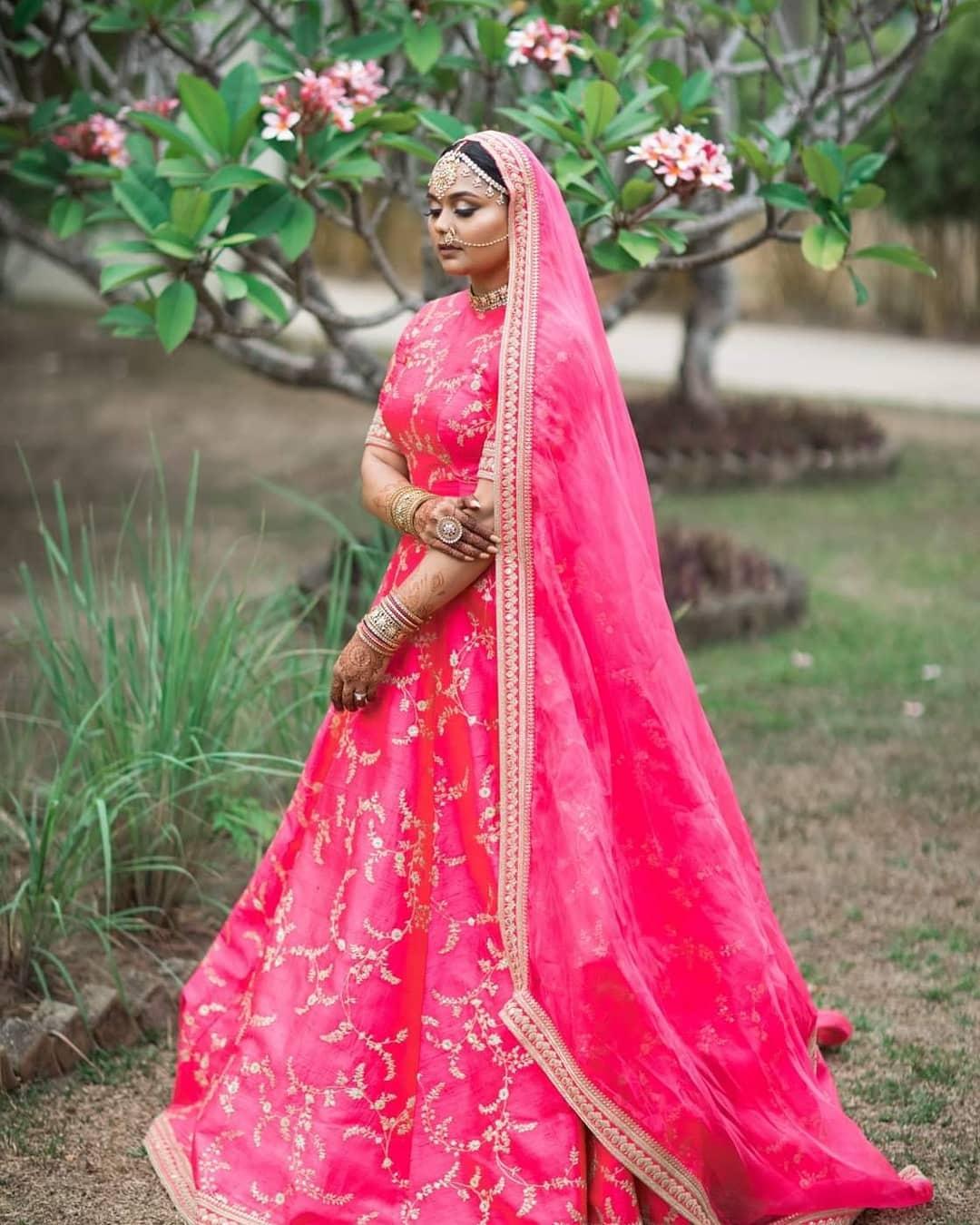 Image Courtesy: Zohaib Ali UK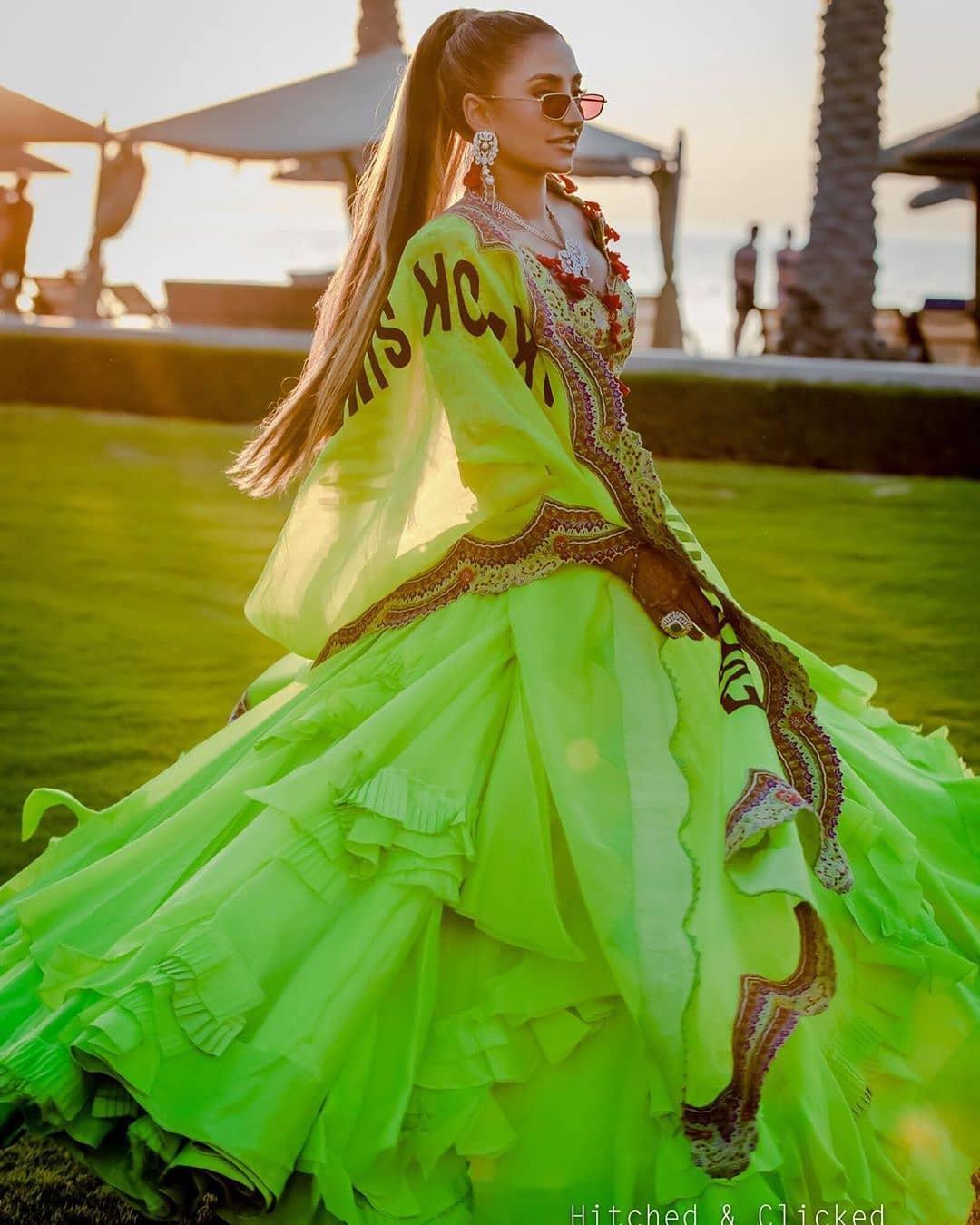 Image Courtesy: Anamika Khanna
Monotone lehengas have our heart. They confer a structured look which is very pleasing to the eyes and adds an illusion of height to the wearer. Which is why they're also a perfect pick for brides who want to skip wearing heels altogether. Another reason we love monotone neon lehengas is for the mere effortlessness they exude.
Lehengas with Neon Accents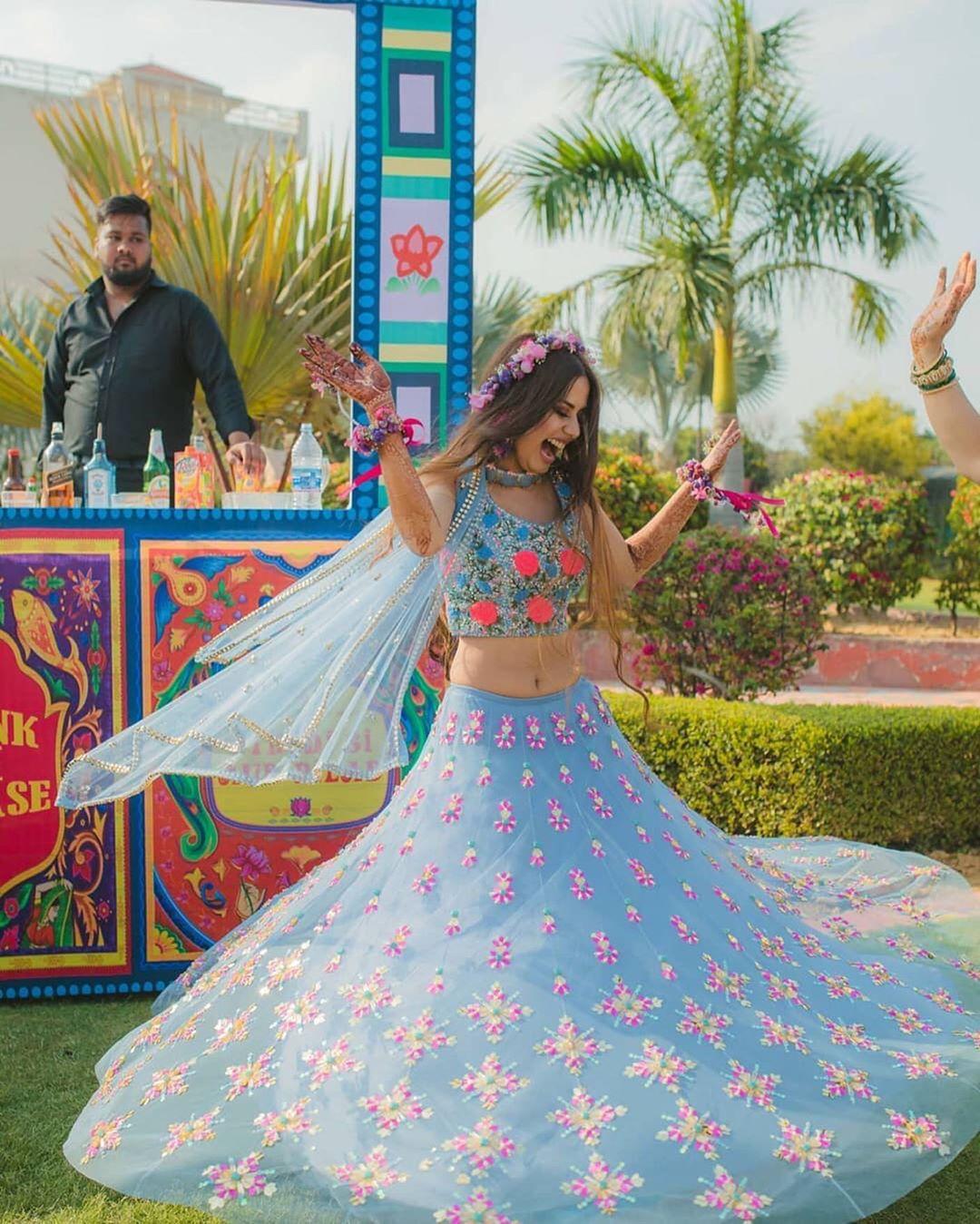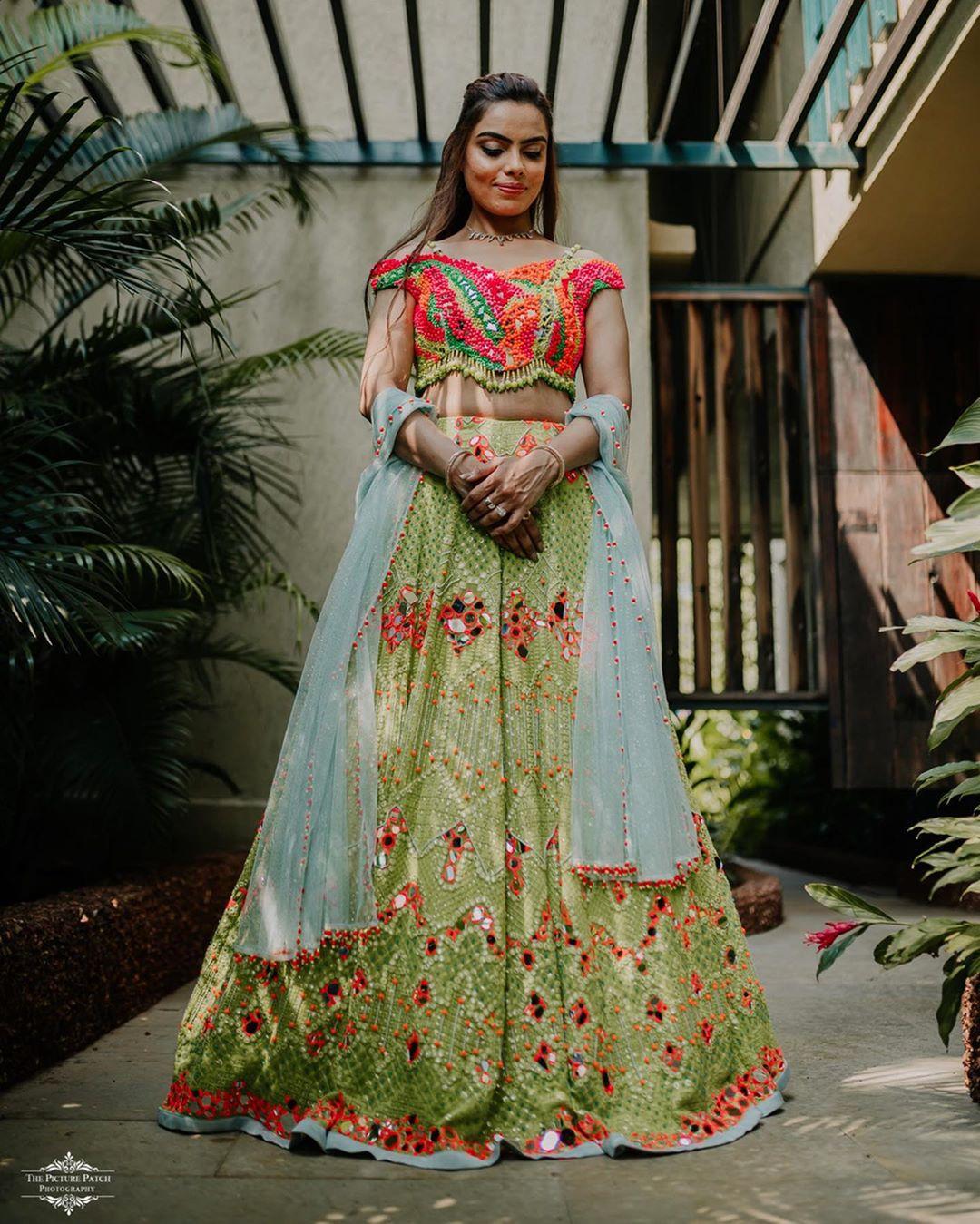 Image Courtesy: Ricco India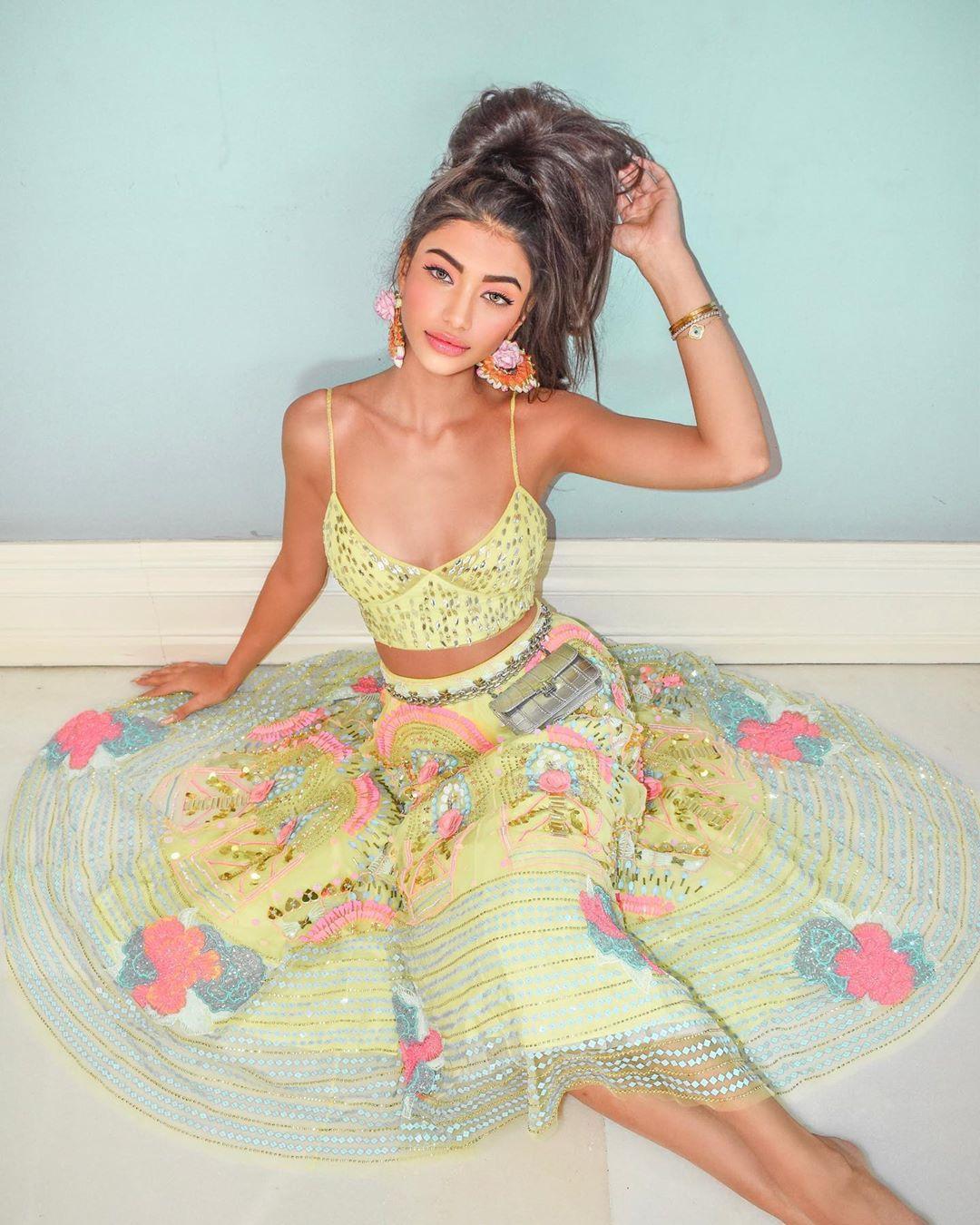 When onboarding the trend of neon lehengas, remember there's no such thing as too much neon. However, if you're not comfortable with donning an overall neon bridal lehenga, you can choose an outfit which has hints of neon to highlight your outfit with yummy fluorescent accents. That doesn't sound like a bad idea to us!
Neon Lehengas with pops of other colours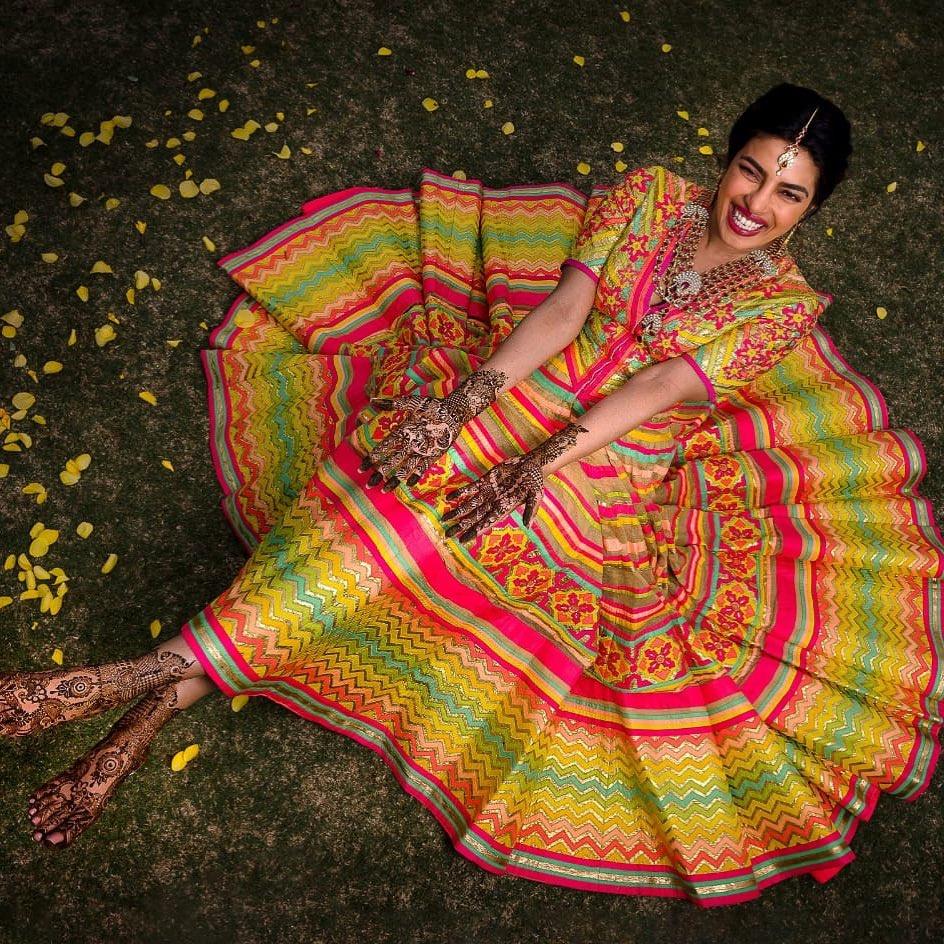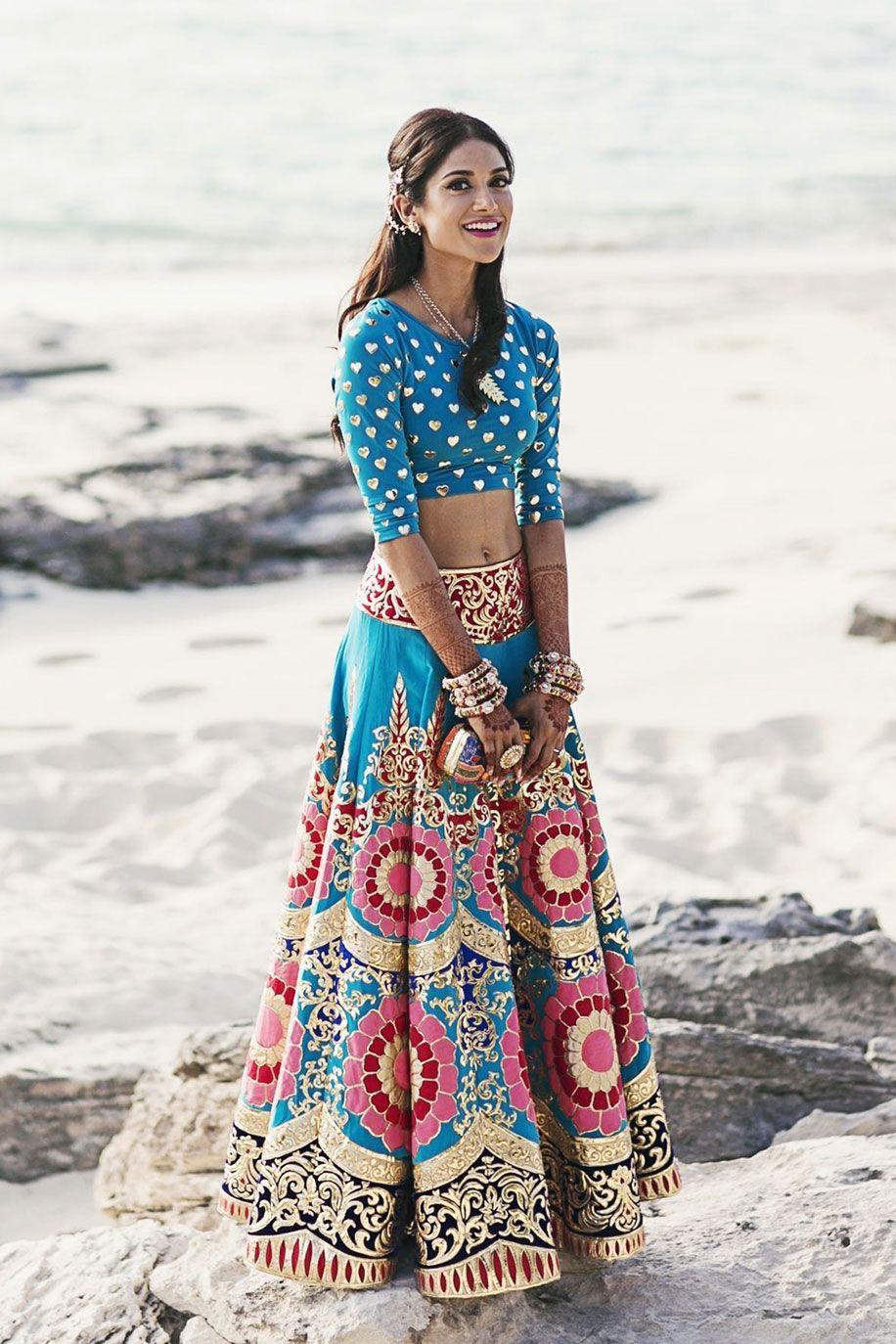 Image Courtesy: Manish Arora
If you're a bride-to-be who adores the colour palette and doesn't mind colour-blocking, here are some options for you to savour. Colour-blocking has never quite gone out of trend and does pump life into any bridal look. When opting to colour-block with neons, remember to not add too many different colours. You could also opt for lehengas with metallic accents to up your royalty game!
Styling Tips for Neon Lehenga Keep the Makeup Subtle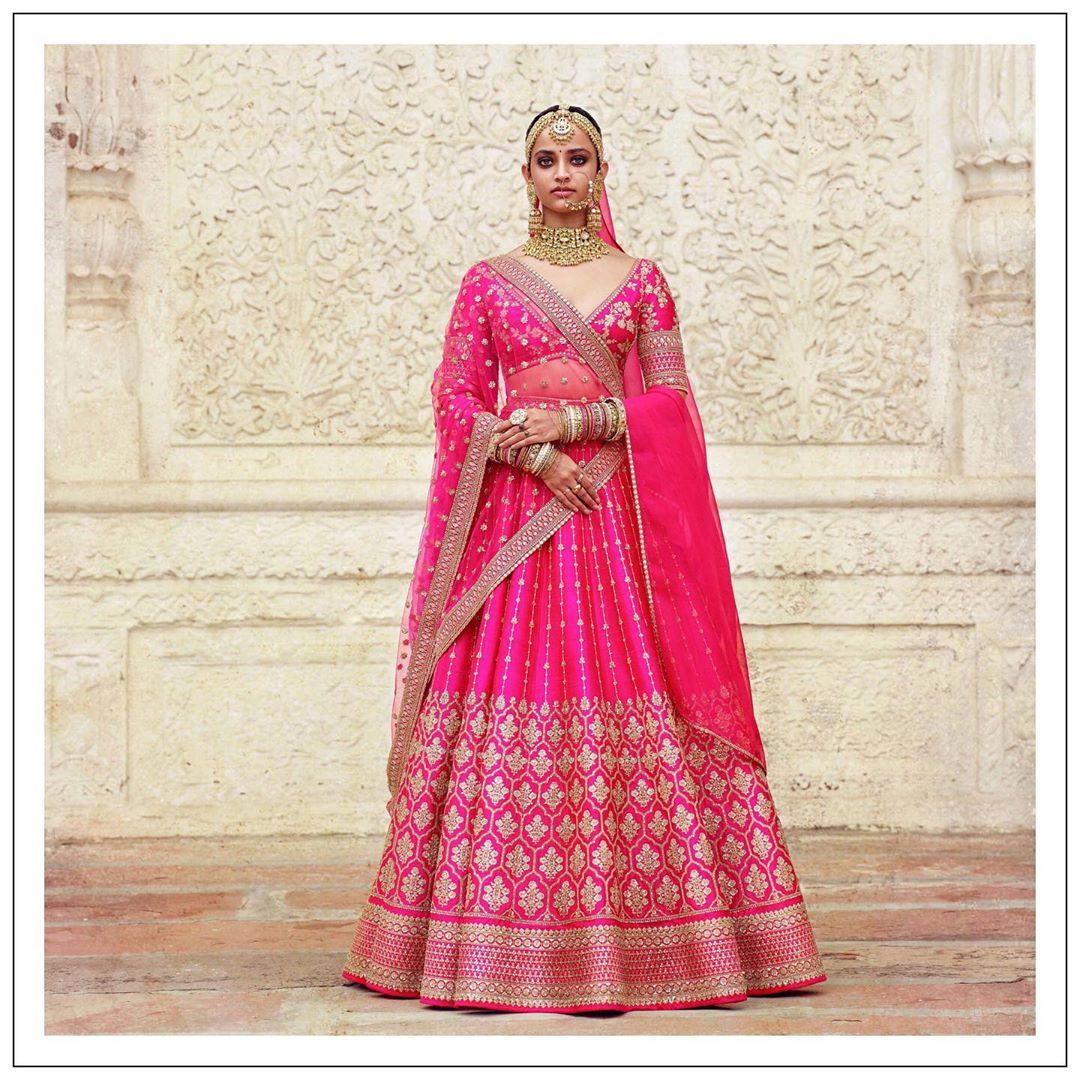 Image Courtesy: Sabyasachi
Bold makeup is a big no-no when it comes to wearing the right makeup with neon lehengas. Fresh, illuminated and neutral makeup look shall be your best bet. Neon colours in themselves are loud and attention-grabbing, bold makeup will not only create a confusing illusion but will not compliment the hues of your outfit pleasantly. However, you can opt for a low-intensity smokey eye with fuller eyelashes.
Stack Minimal Jewellery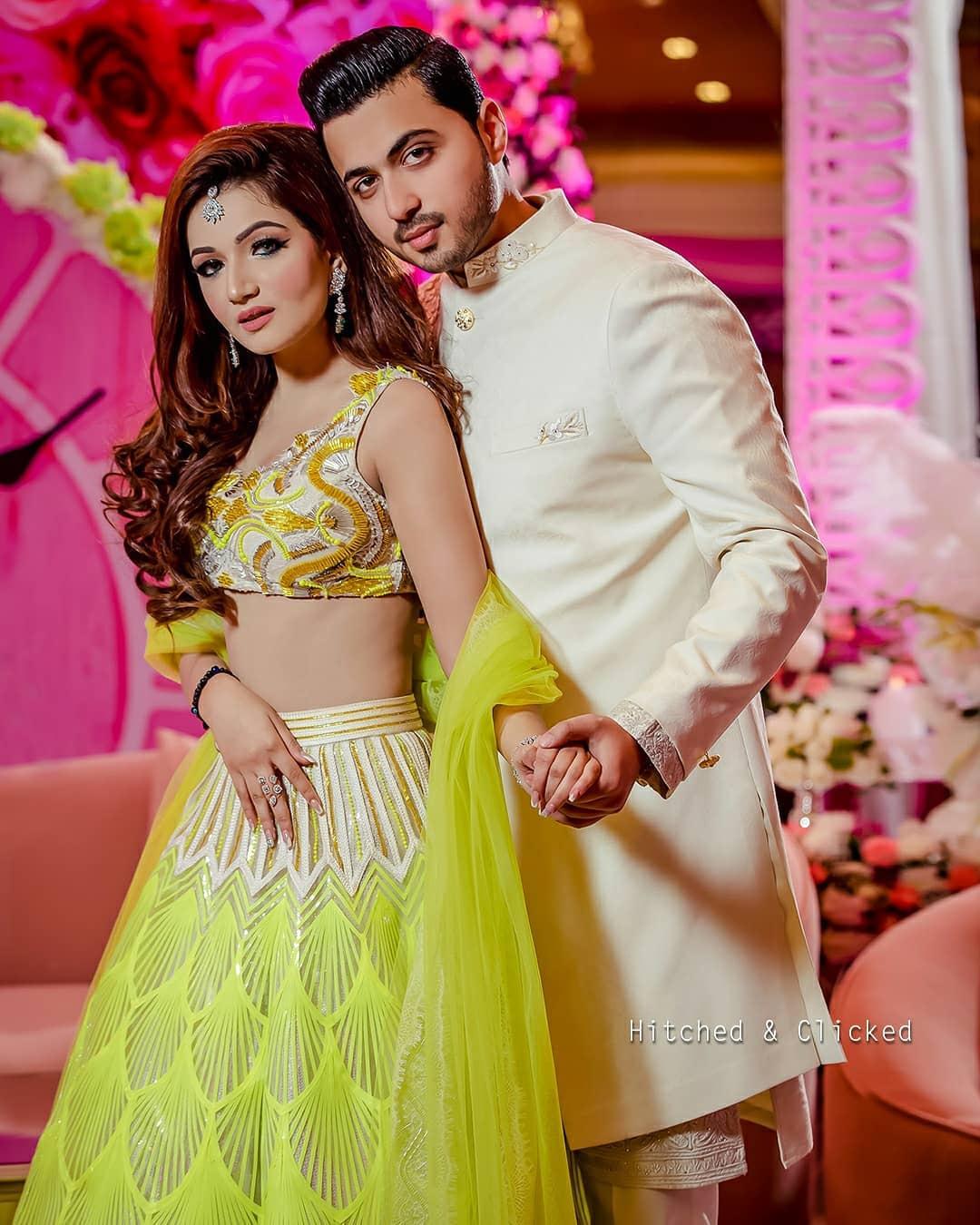 Image Courtesy: Amit Aggarwal
When donning something as striking as neons for the wedding ensembles, the jewellery must always be in contrast. Choose dainty diamond necklaces or understated Jadau jewellery to enhance the look. Heavy jewellery sets are more likely to steal the limelight from your ensemble and create a distortion to your bridal look. If your bridal jewellery cannot be compromised with, choose a lehenga that has only hints of neons instead of going all out.
Use Accessories Wisely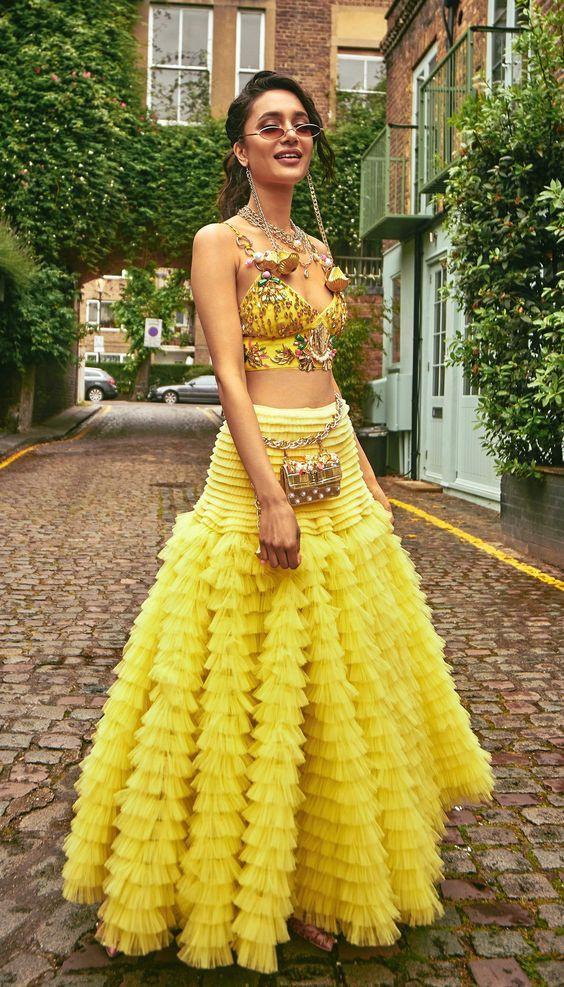 When styling up your neon bridal look with accessories like belted bags or Potli bags be careful of the colours you choose. You must only choose from pastel tones or the exact colour of your outfit, nothing in between. You don't want to break the balance of your bridal look by adding a third colour.
Use Neutral tones wherever Possible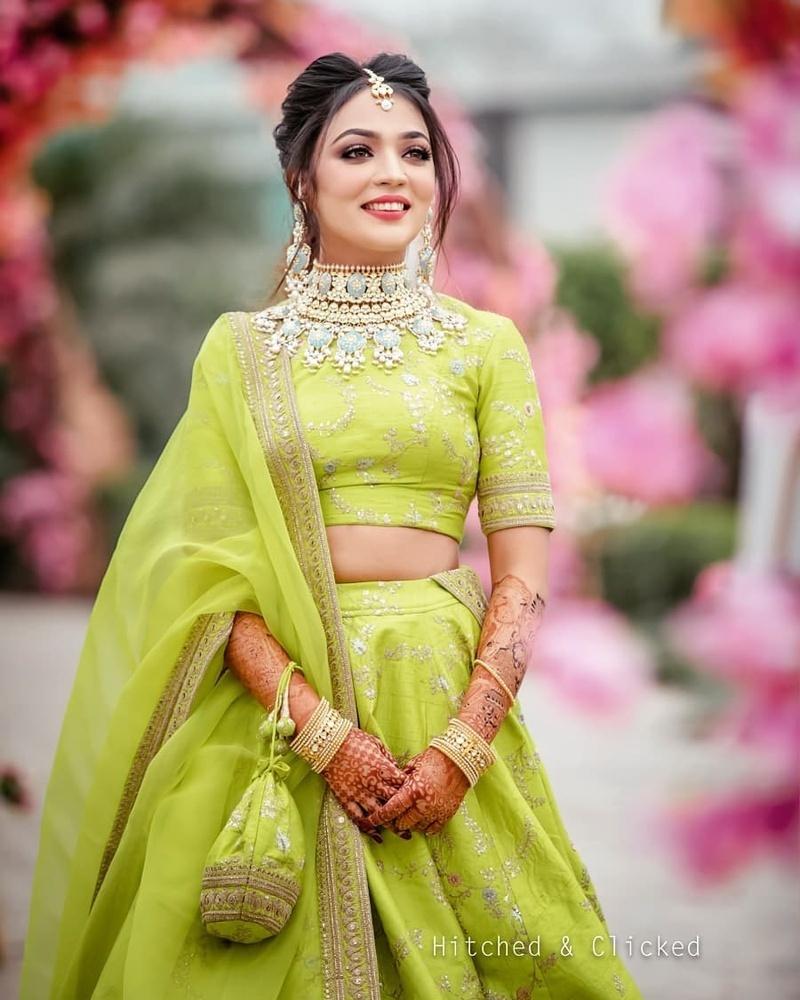 Image Courtesy: Sabyasachi
We know we said there's no such thing as too much neon but that doesn't mean you can be head-to-toe in fluorescents. Adding neutral tones or light pastels wherever possible is always a smart idea only to highlight the neons even more without them hurting in the eye. You can add neutrality in your bright bridal look by choosing a beige lining in your lehenga or going for a lighter-toned blouse.
Since neons lehengas are so wholesome within themselves, every other bridal element can pretty much sit back and relax while the hue does all the talking. Whether you choose to wear it for your smaller ceremonies like Mehendi, Haldi or Sangeet or flaunt the bright hues for your D-day, neons will never let you down.
Trust us, you're really in for a breezy ride with a neon ensemble and that's all you need for your intimate wedding. So, nudge the hassle and choose a neon lehenga design for your wedding revelries. Go, try on some neon lehengas, would you?
Are you slipping into a neon lehenga for any of your wedding ceremonies? Share with us in the comments below!