8 Quirky Mocktail Names That Will Make All Your Guests Laugh!
Celebrities, Stereotypes or situations, they are always inspirational enough for mocktail names!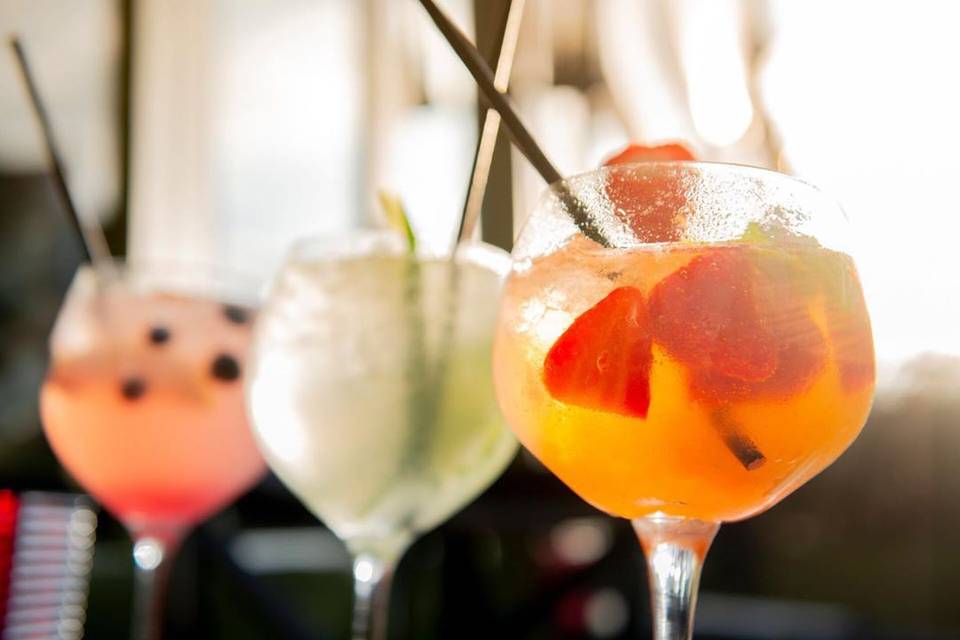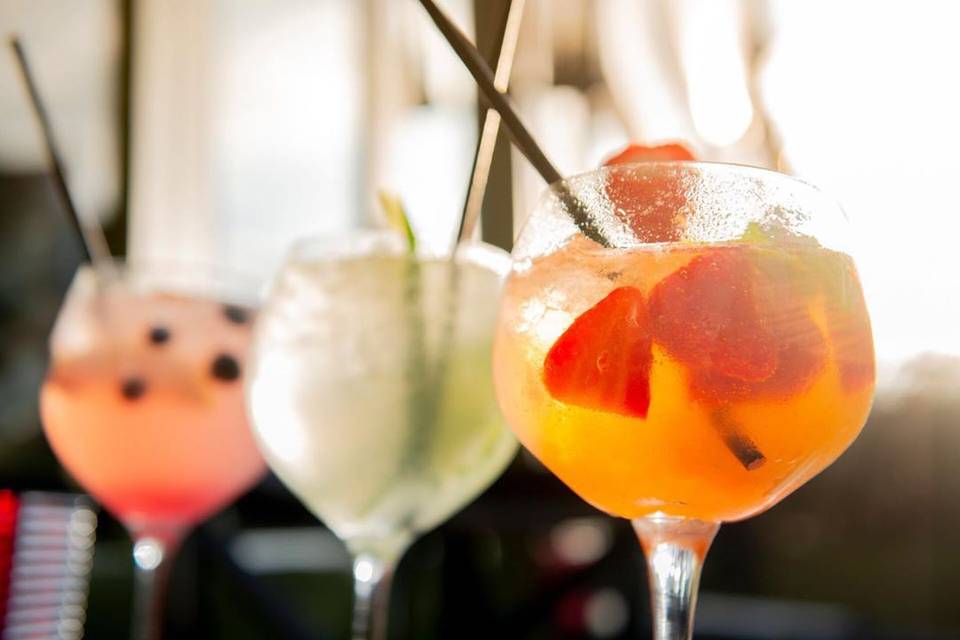 Image Courtesy: Zamahove
What is common between Raveena Tandon, Narendra Modi, Gulabo and Happy Holi? They all are the funky mocktail names for those exotic drinks that you are gonna serve your guests at your wedding mocktail party. These names are subtly designed to give people hints regarding the composition of the drink, based on an important or popular notion associated with the person, situation or place after which, it is named. Have your guests wondering and wanting for more as they try these delicious mocktail drinks!
The NRI Drink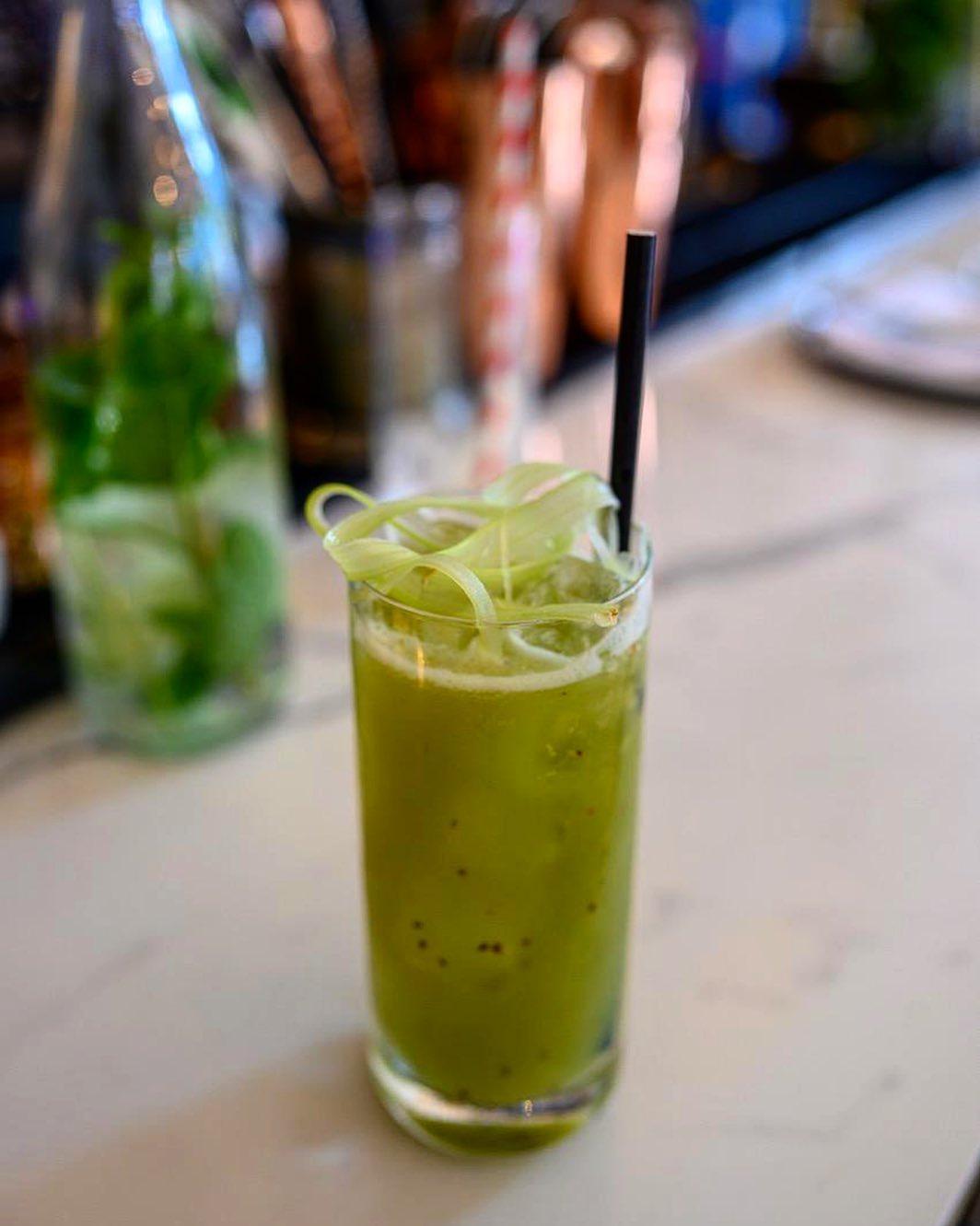 Image Courtesy: Clarette London
Your mocktail names can be kept after what remains indigenous despite being foreign: NRIs. These drinks are named keeping in mind the non-indigenous ingredients used to make them. Made with fruits such as Kiwi, they contain antioxidants which help in a green detox. They are known to help overcome hangovers. These healthy drinks do not compromise on taste. How about going for more, just for deep cleansing purposes?
Gulabo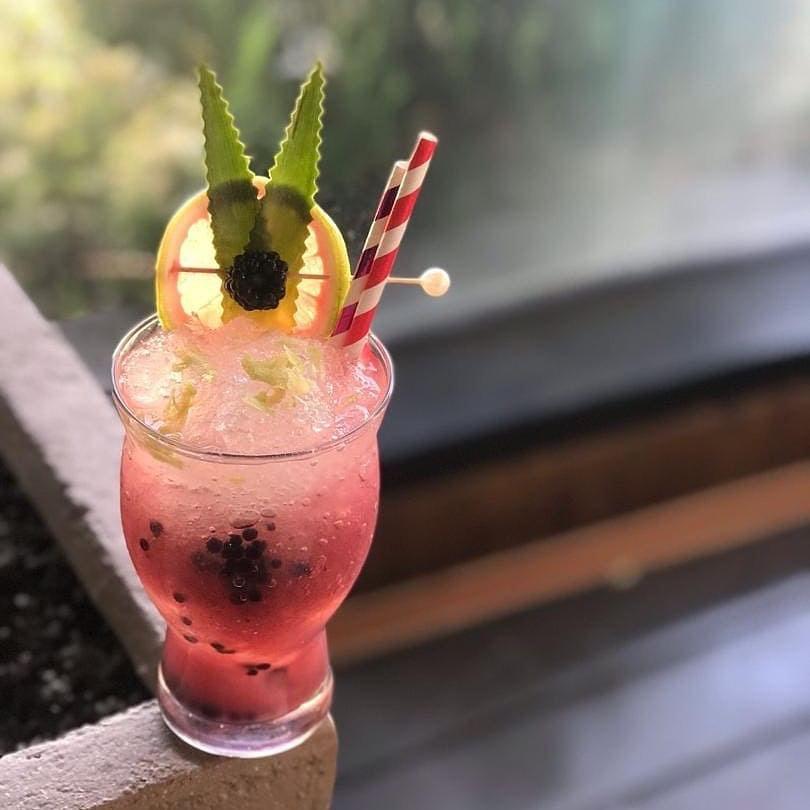 Image Courtesy: cocktails and Mixology
Remember the song from Shandaar, Gulabo, zara itar gira do. In a similar way, this drink spreads its magic over the drinker. This bubbly drink is dressed in a manner that appears majestic at first glance. No mocktail names are as accurate as this one. The yellow and green garnishing with lemon and leaves respectively blends easily with the pinkish hue of the drink. Its splendid beauty is the epitome of expression of mixology as an art that is a treat for the eyes.
Happy holi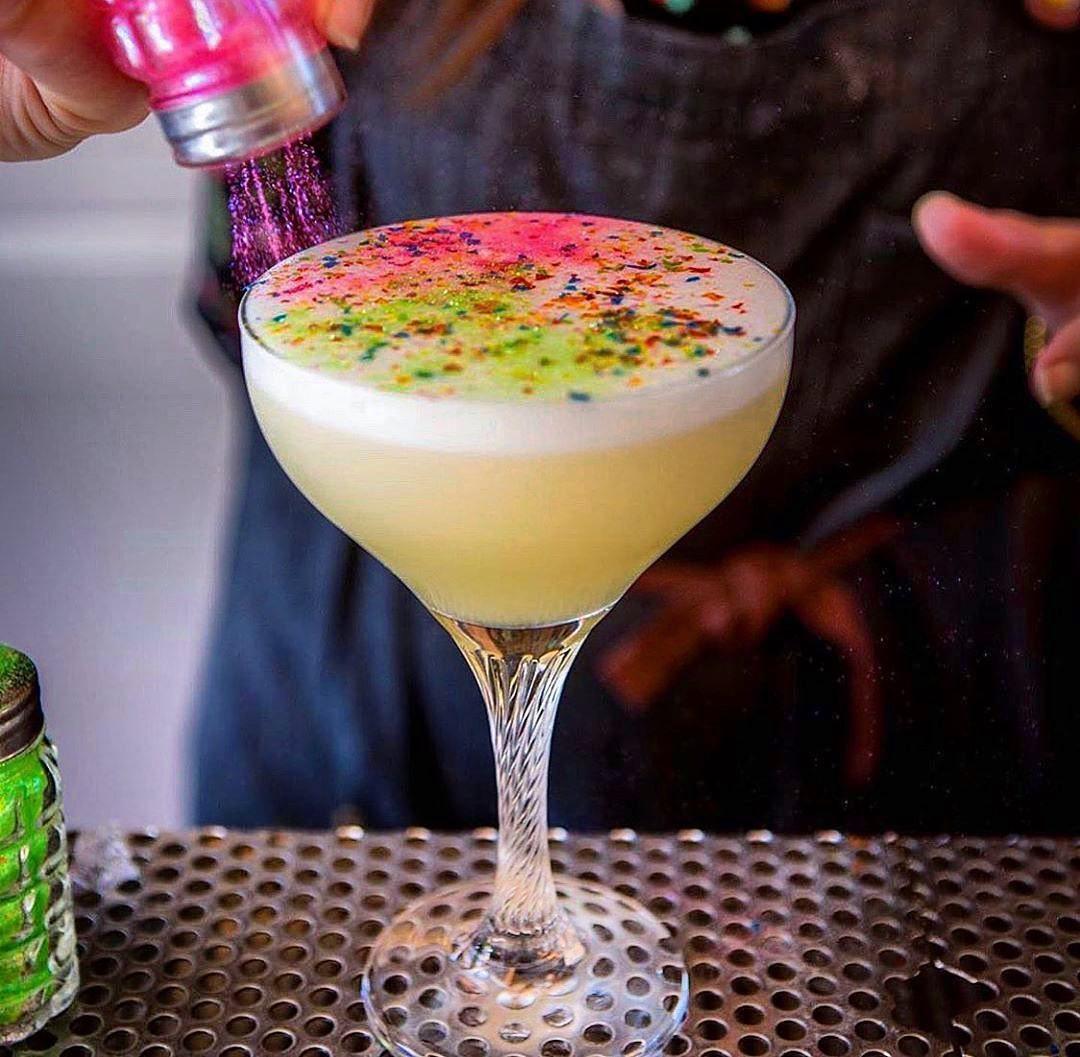 Image Courtesy: cocktails and Mixology
This multi-coloured, bright drink seems to be in a class of its own. The passionfruit juice in the drink matches the level of passion and enthusiasm at your party, as the guests are ready to break the dance floor. The edible glitter is the expression of joy and fondness of your party's colourful vibe. This drink is surely gonna be enjoyed by adolescents and adults alike. The jolly nature of the drink is the reason mocktail names make you tick.
Mallika e Husn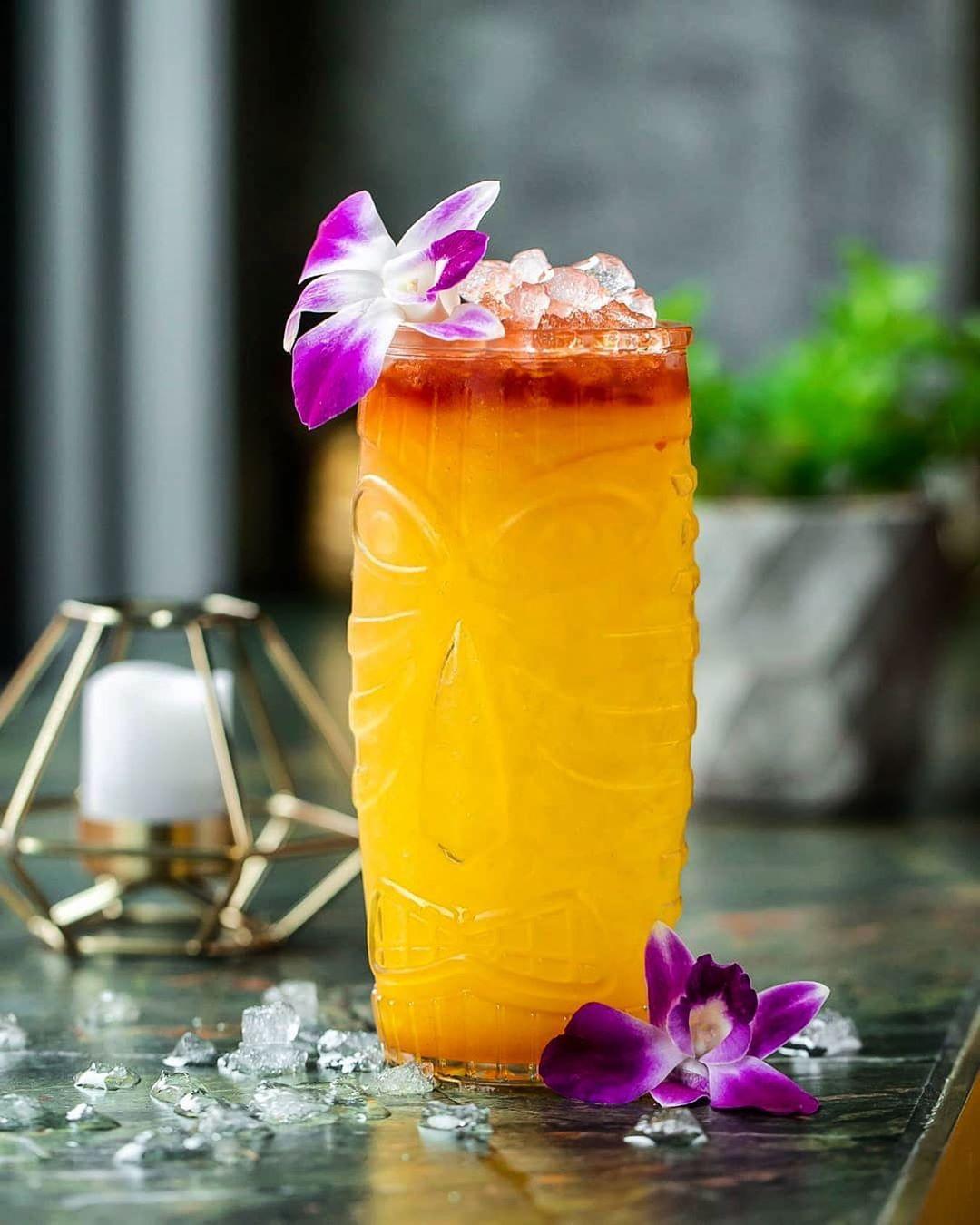 Image Courtesy: cocktails and Mixology
This beautiful drink immediately catches your attention. Long before it reaches your lips, it entraps you with its beauty. Mocktail names hard to miss when you name them after crafty names associated with beautiful women. The tall, lemon yellow coloured drink has a special appeal of its own while the violet orchid flowers increase its charm with their presence. Though one thing that can surpass its magnificence - the taste, which is worth every sip.
Raveena Tandon
Image Courtesy: cocktails and Mixology
Remember the beautiful Raveena Tandon dancing in a sexy yellow saree in the song Tip Tip Barsa Pani from the movie Mohra? Name your yellow drink after her, and find your guests asking for more. The peacock feather adds to the beauty of the drink (and the party).One sizzling sensation inspiring another. Imagine coincidences at their heights as you start thinking about mocktail names!
Bloody hell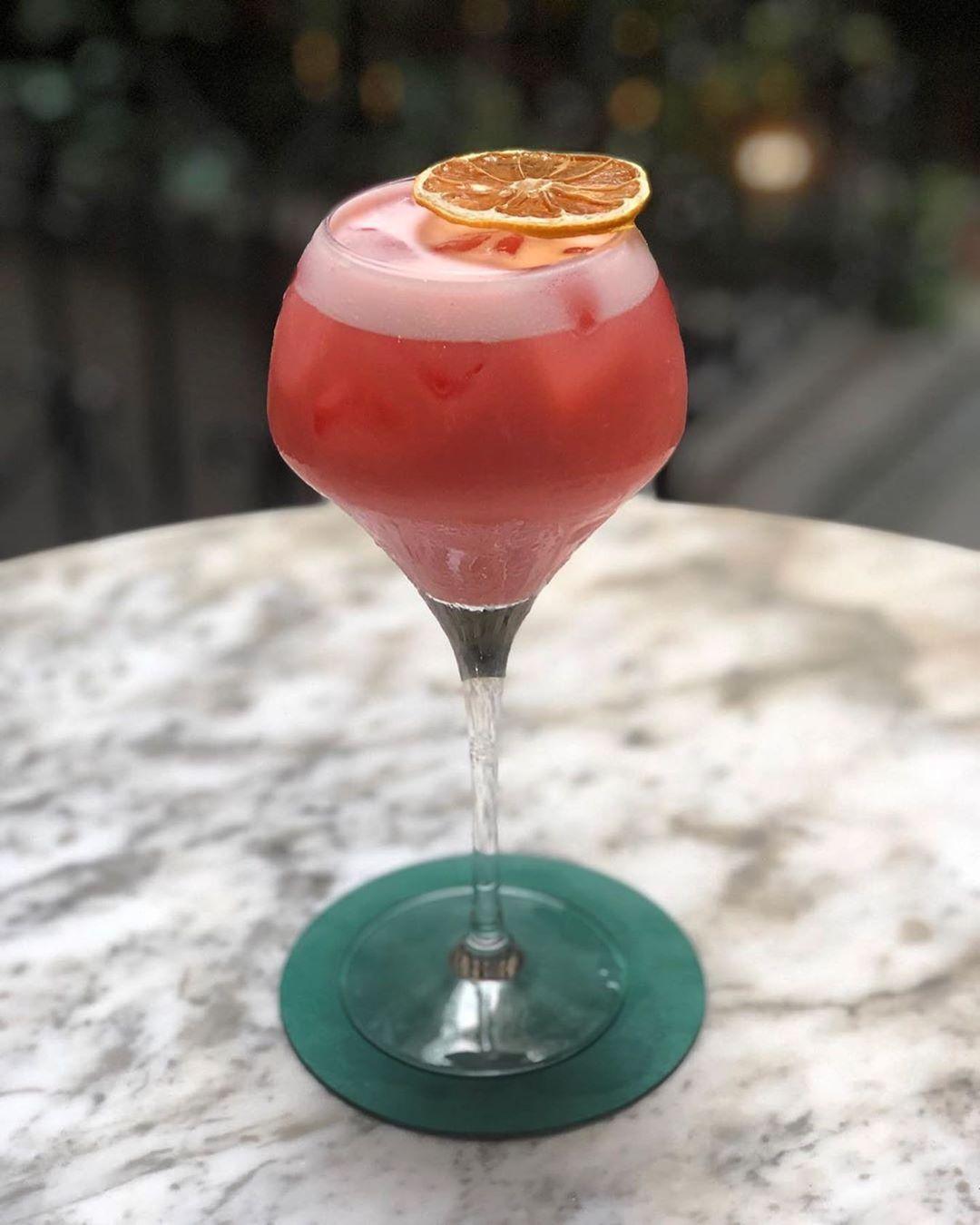 Image Courtesy: cocktails and Mixology
This drink is made keeping the theme of hell in mind. Pain, yet pleasure. The red coloured drink symbolizes the nature of hell (as portrayed in the movies, we never actually went there). You feel the sting too as the tangy taste of orange hits your taste buds. Mint leaves are added to give you your gusts a refreshing feeling as you think about similar mocktail names to entertain your guests.
Hard Kaur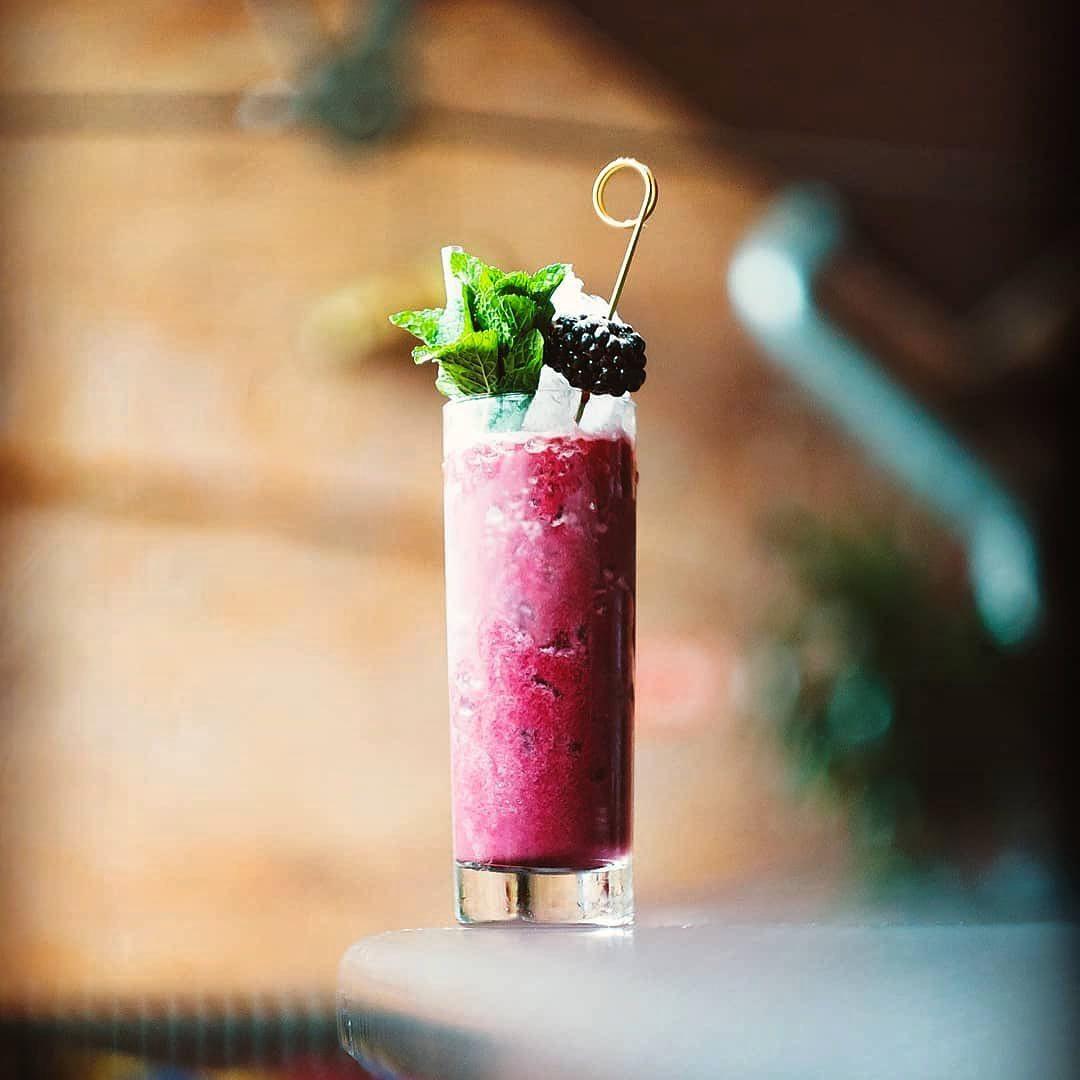 Image Courtesy: cocktails and Mixology
Hark Kaur is a strong mocktail that has been invented to create waves of excitement in people's body. Nothing yells 'party' as do mocktail names inspired by rappers. This drink is surely gonna bring out the 'balle balle' side in your guests to rock your party. Hard Kaur is surely gonna leave your guests going "Once More", even after their tenth drink.
Modi Drink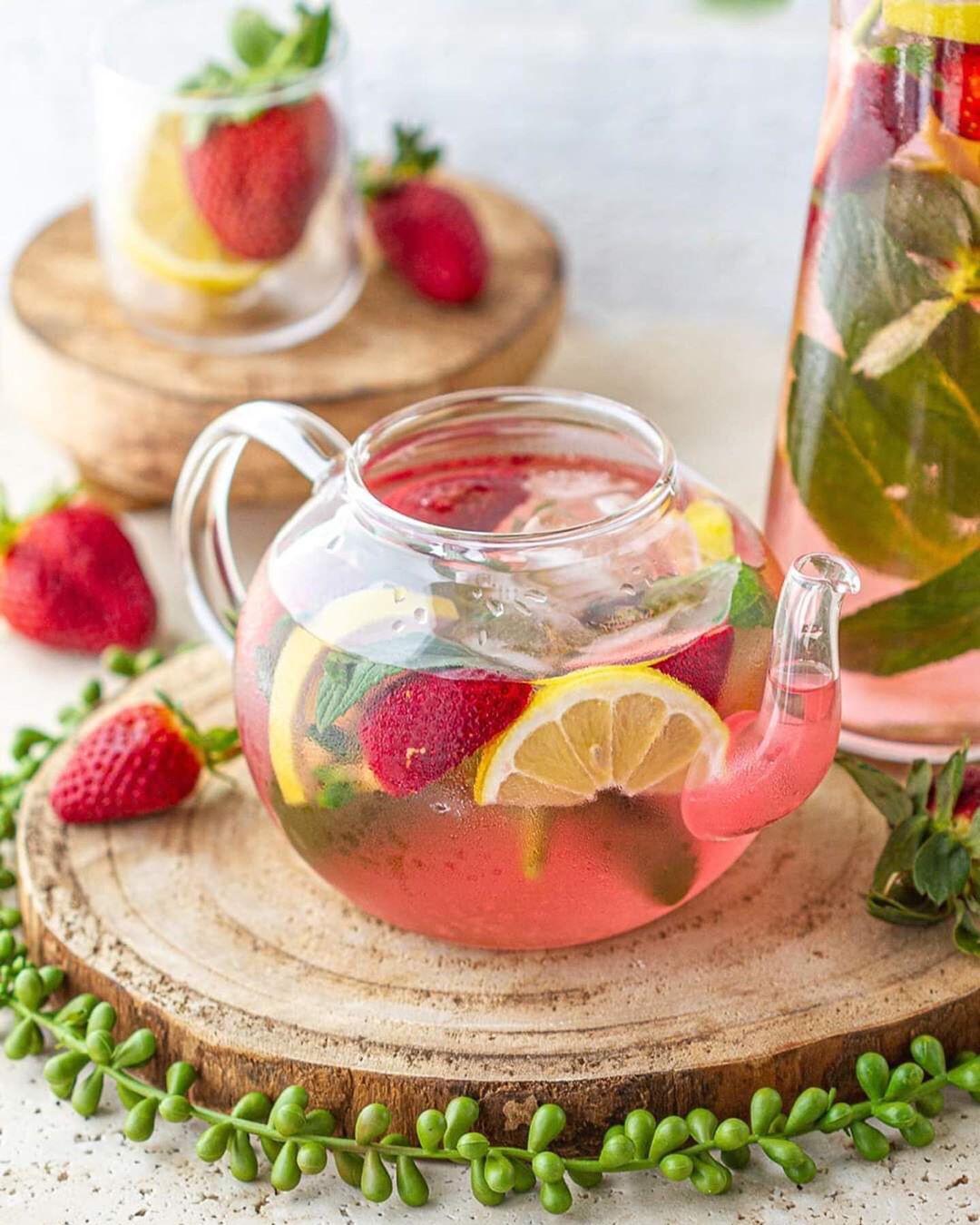 Image Courtesy: Elles Hungry
The popularity of our Prime Minister, Mr. Narendra Modi is hard to miss anywhere in the world. He is known for his out and loud storytelling, his wit and his political wisdom. There is absolutely no reason mocktail names shouldn't be kept for popular drinks, based on the name of one of the most popular leaders. The sweet taste of strawberries are akin to the sugar coated words in his speeches that is surely gonna leave you with a sweet tooth. What's more, you could always serve this drink in a teapot shaped vessel to symbolise our leader's chaiwala days.
We are sure you must have had an amusing time going through the mocktail names we had selected for you. These names are just an indication of how awesome your party is gonna be. Mix it with the right music, the best counter preparation ideas, matching outfits and delicious cuisines there you have it. The perfect mocktail party that is going to be the talk of the town long after it gets over!
Planning a hip and happening mocktail party? Contact our caterers for all your needs!